Several people I know are already planning their summer travels! I'm going to challenge you to consider planning your travel layouts and thinking about the dies you might want to use. I'd like to share some of my travel die favorites from Mosaic Moments for you to use on your travel pages.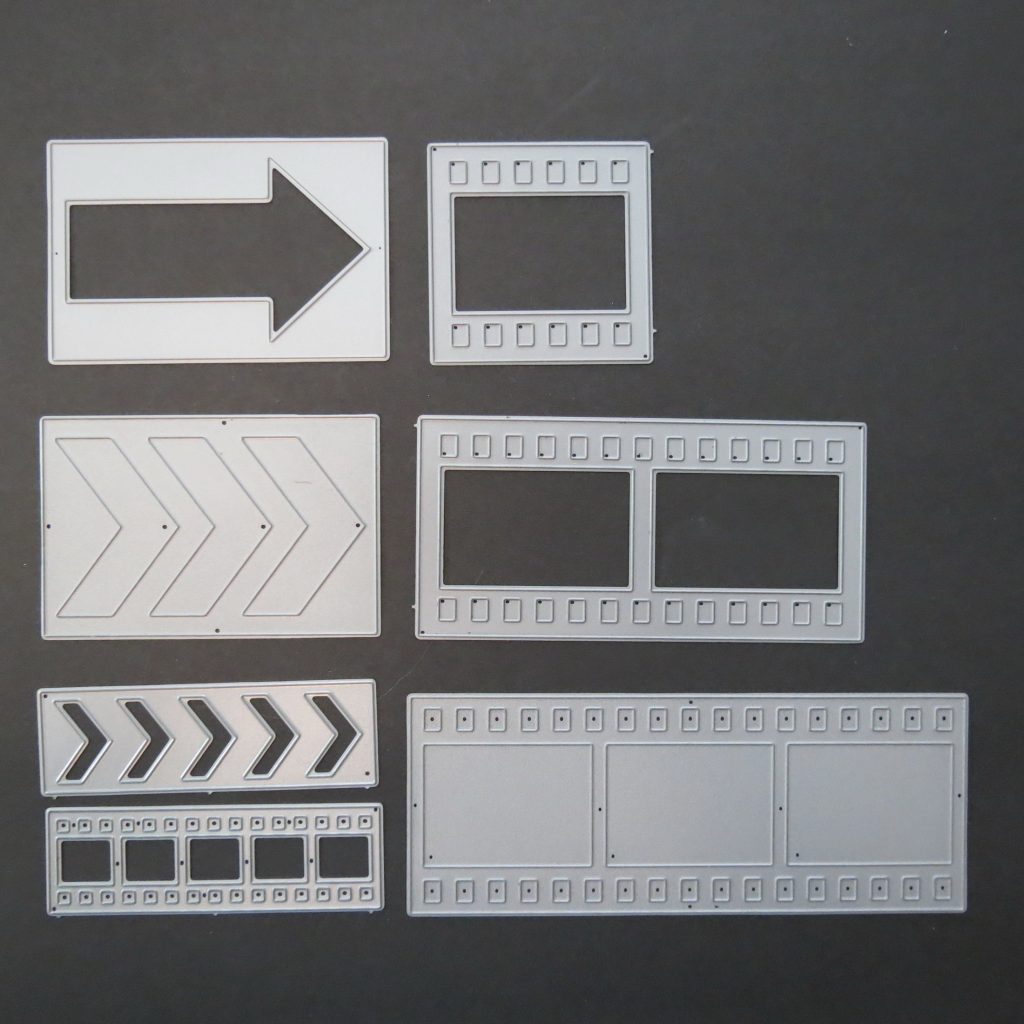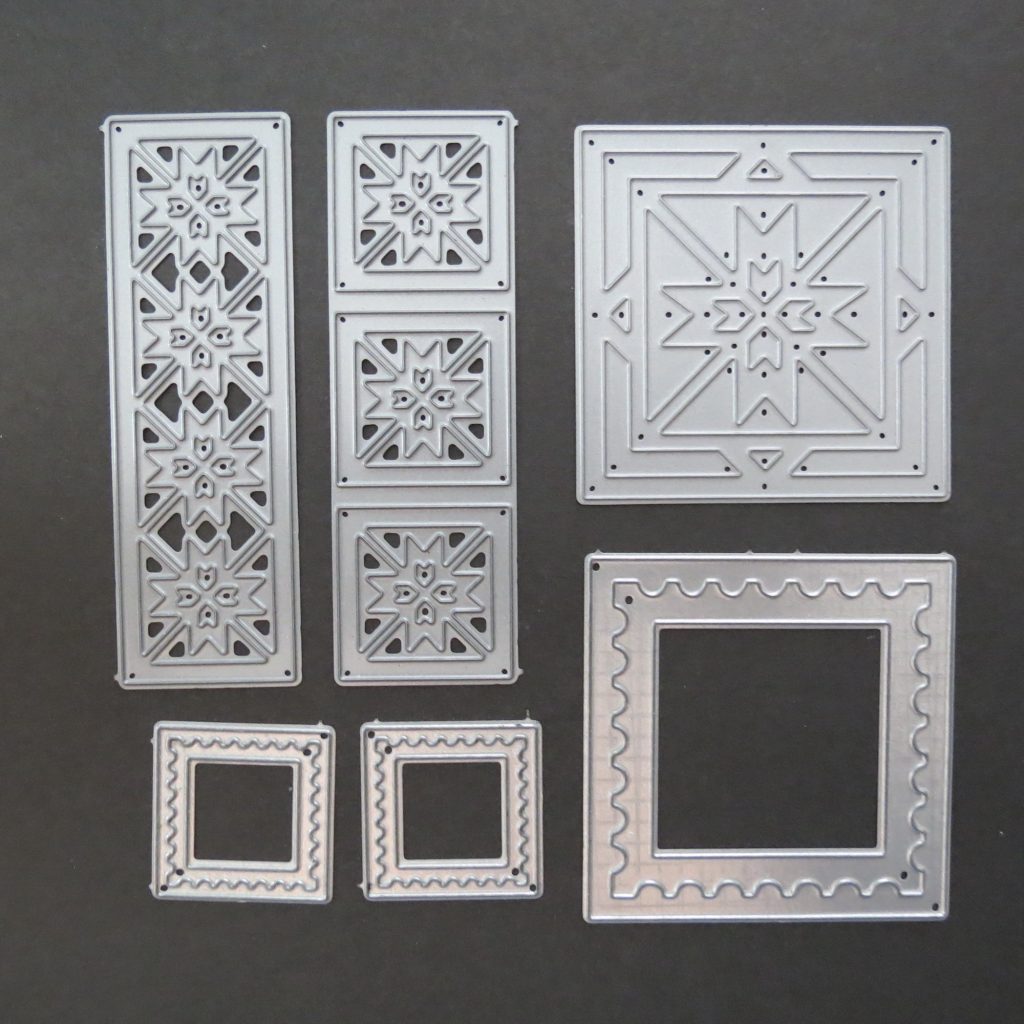 When I have a lot of photos and only need glimpses of them on my pages then the Filmstrip Die Sets are a good way to get a lot in on a page. I have the option to include several medium to large photos as well as many smaller ones in the layouts.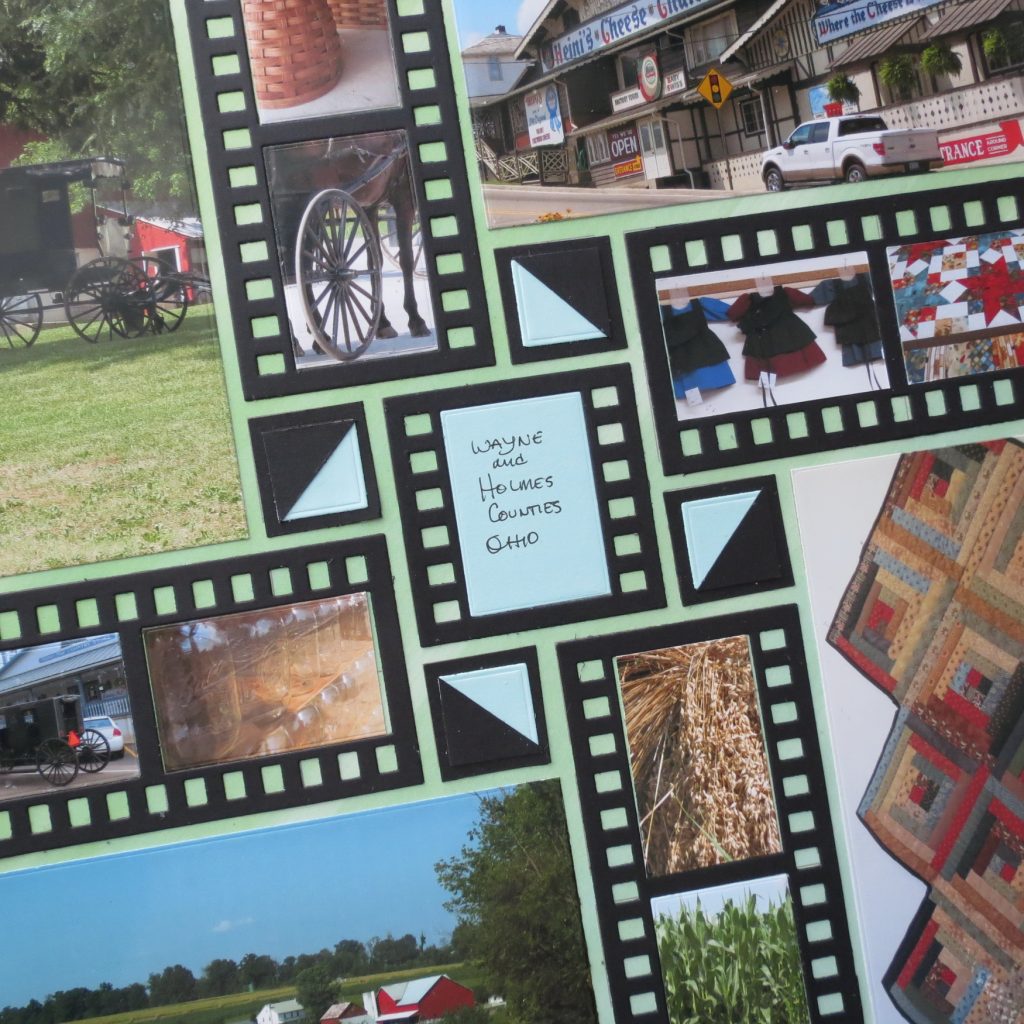 The Filmstrip die is also a good way to present a series of photos in an appealing format. Think about that toddler hitting the ocean for the first time…in, out, in…fun memories! You can even combine journaling in this die set.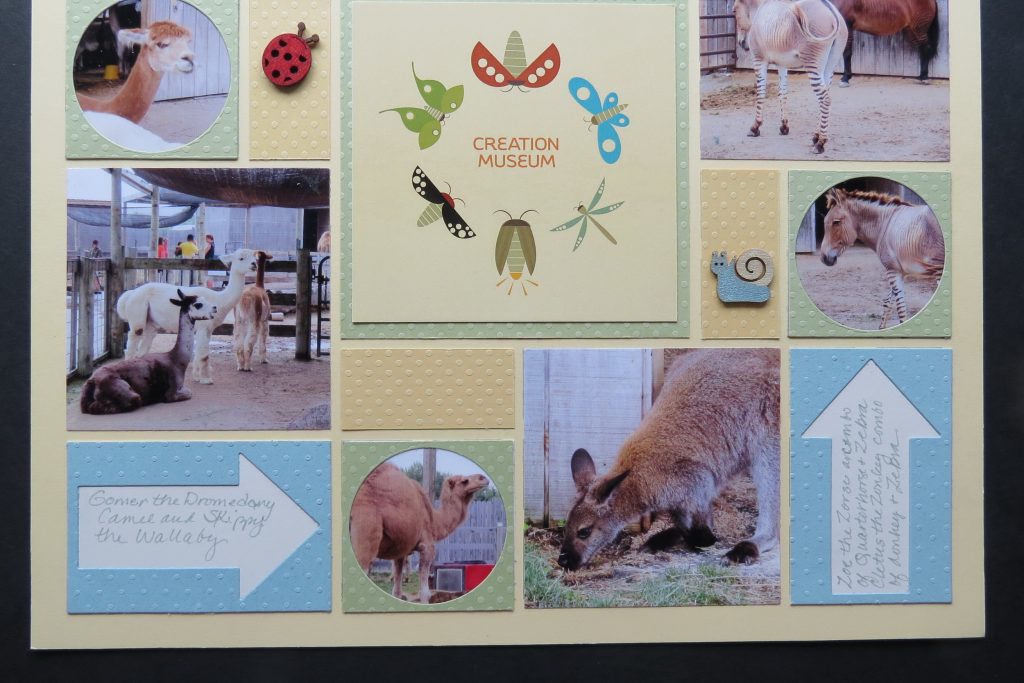 If I want a spot to journal and direct that info at a particular photo the Arrow Die is perfect!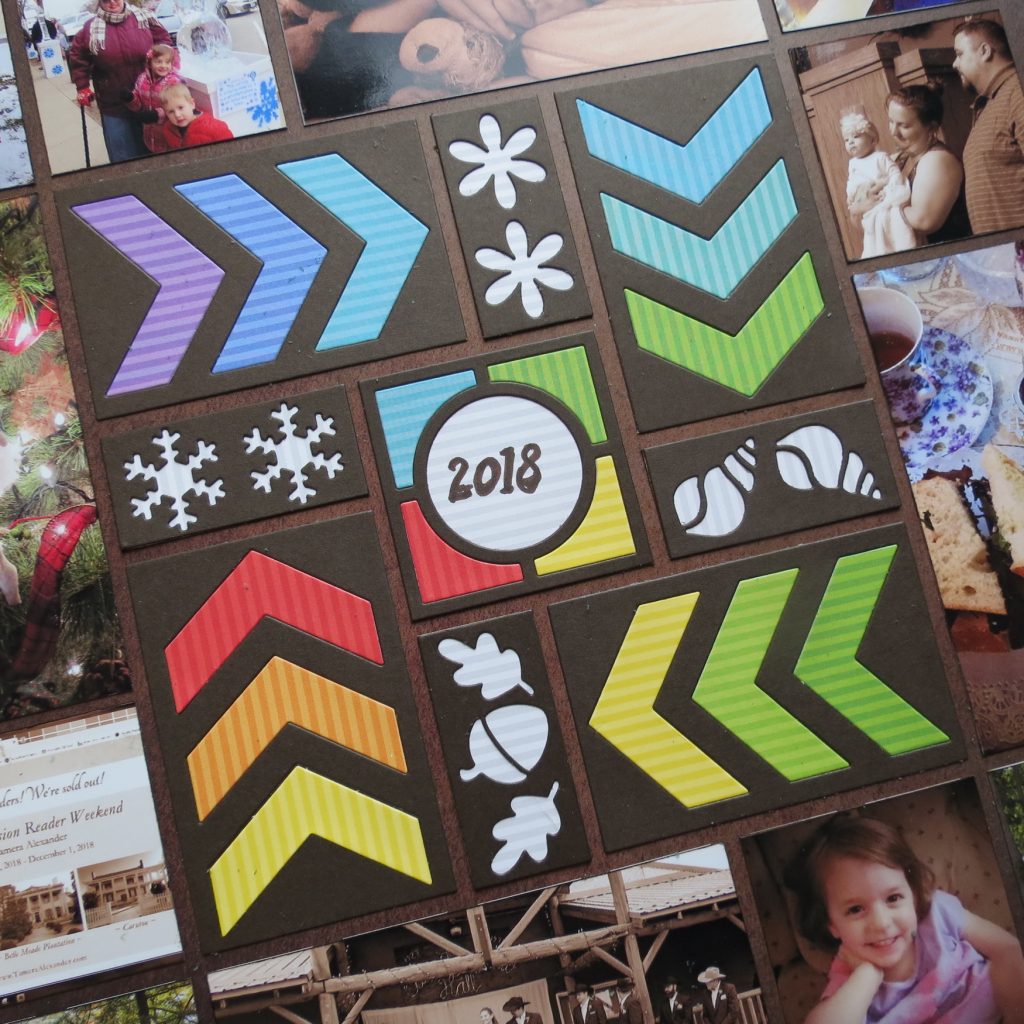 If I just want to have a way to move the viewers eye to the "next photo" in a specific order then the Chevron die can accomplish that.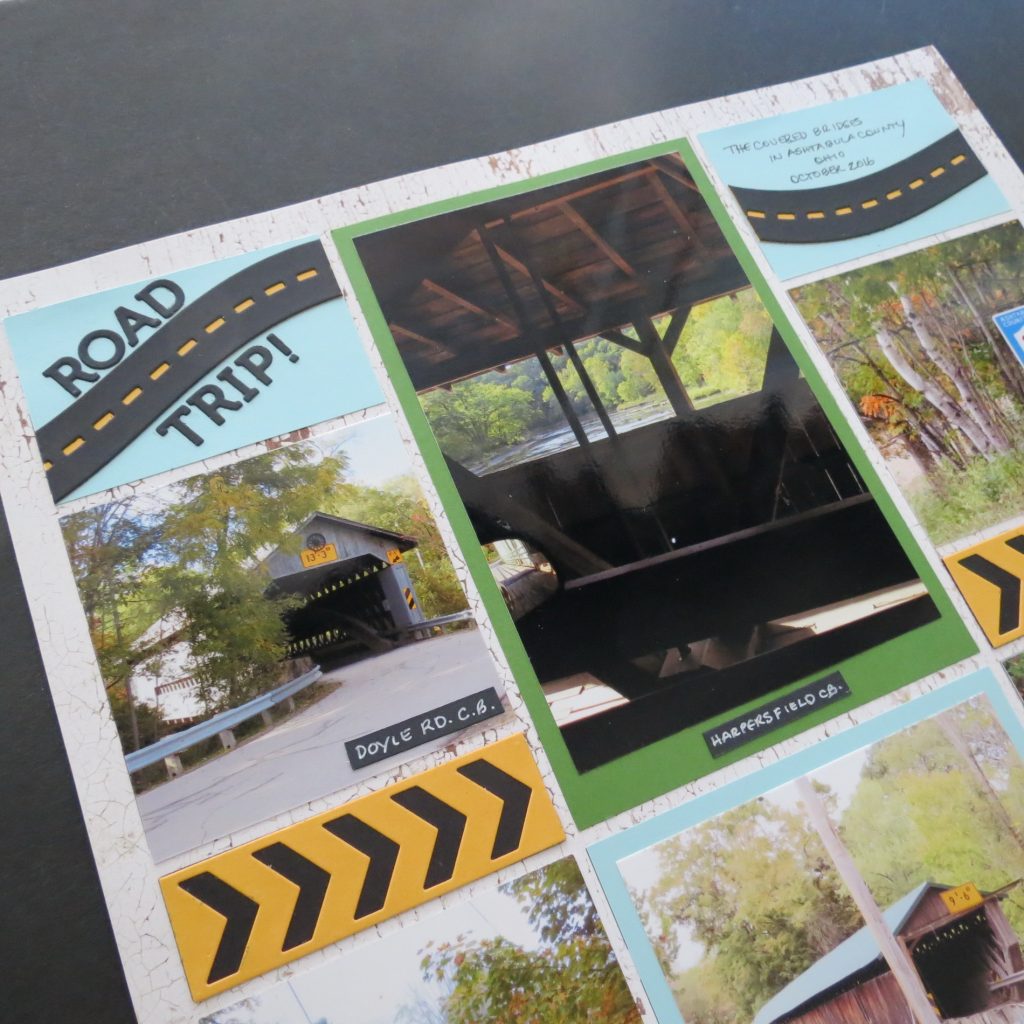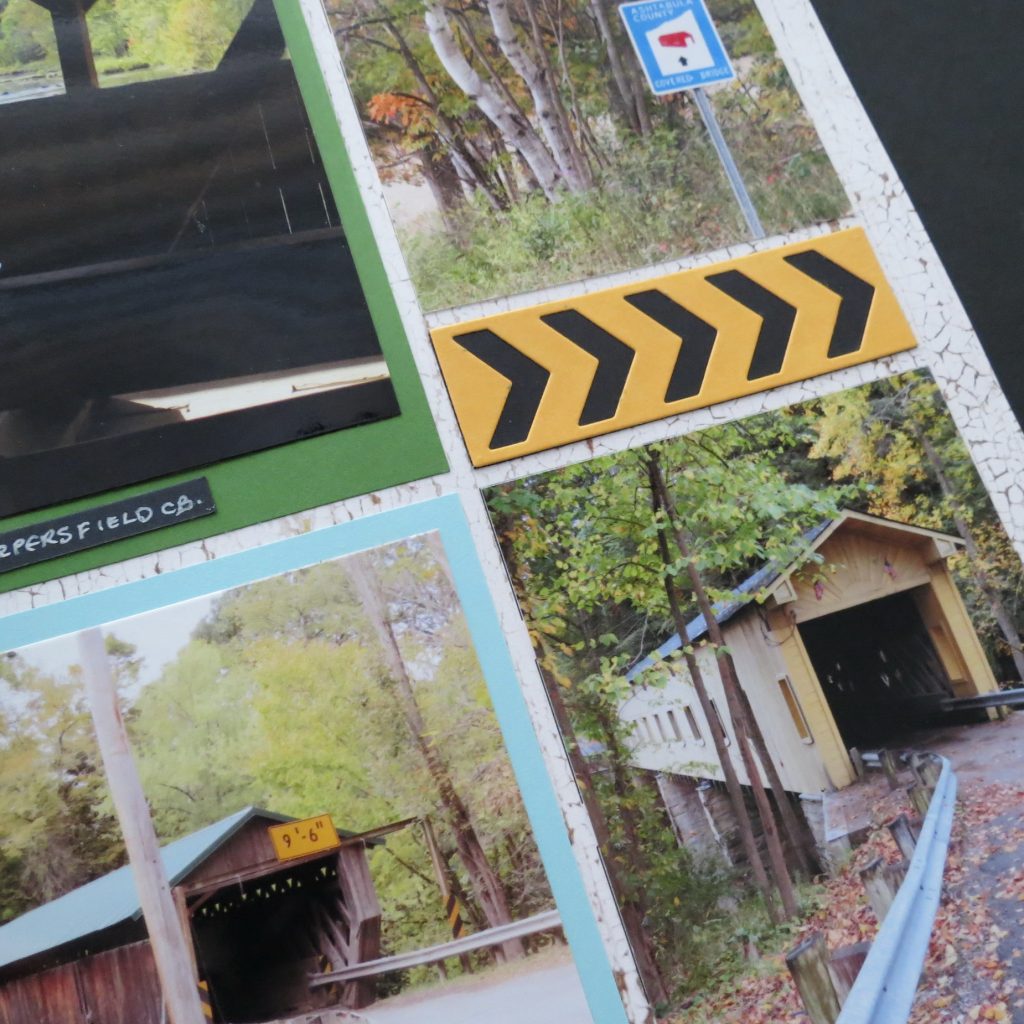 The Action set includes a smaller chevron version similar to a road sign found along a curve in the road and the smallest filmstrip die that works as a nice filler in a pattern.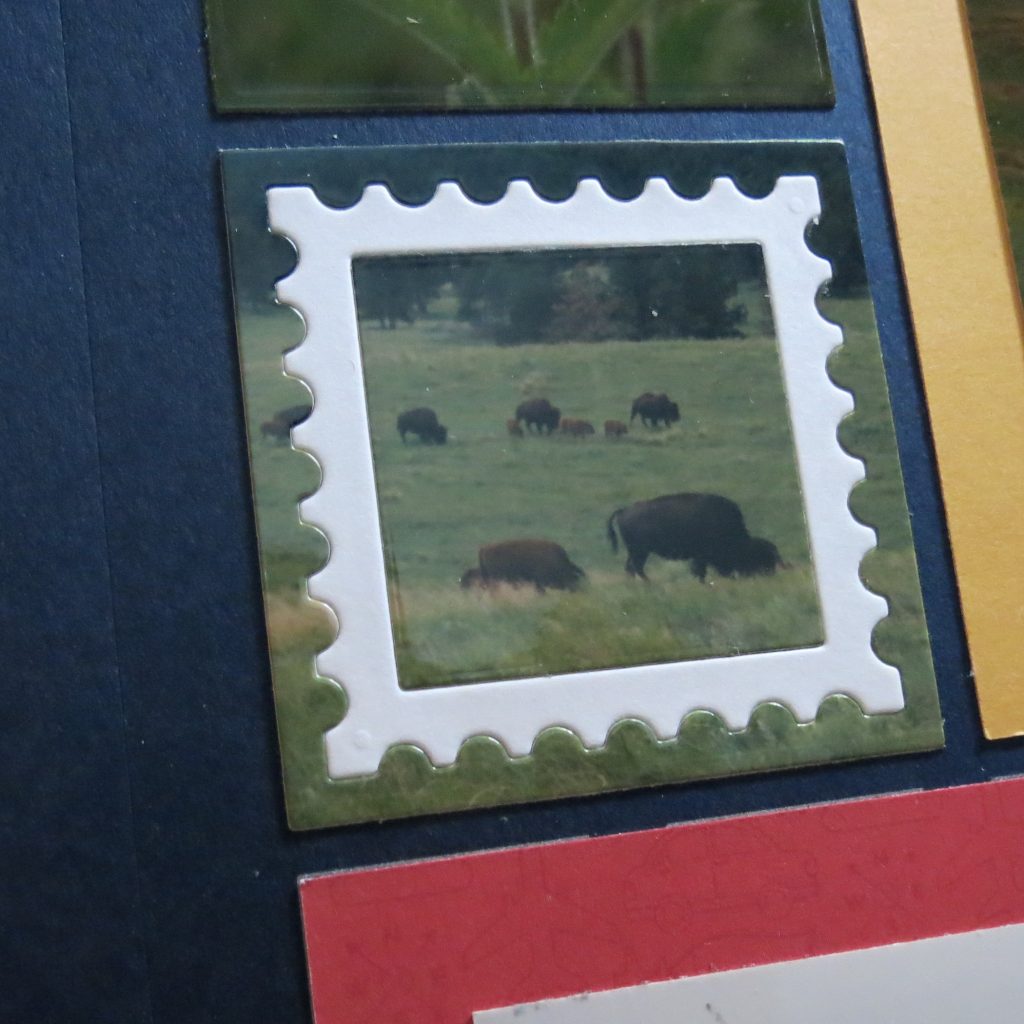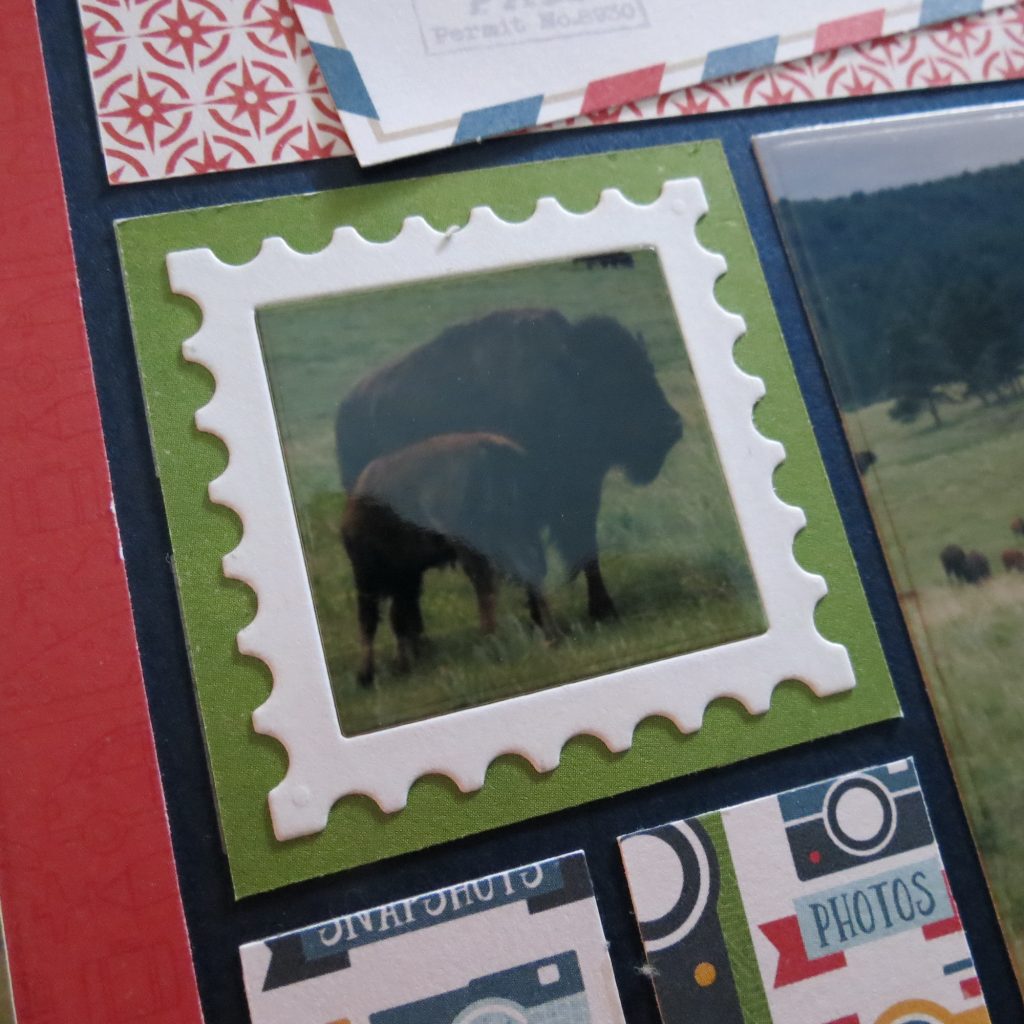 Now the Postage Stamp Die is one that has a multitude of options when used in a layout, including stamping and a feature photo. I love using it!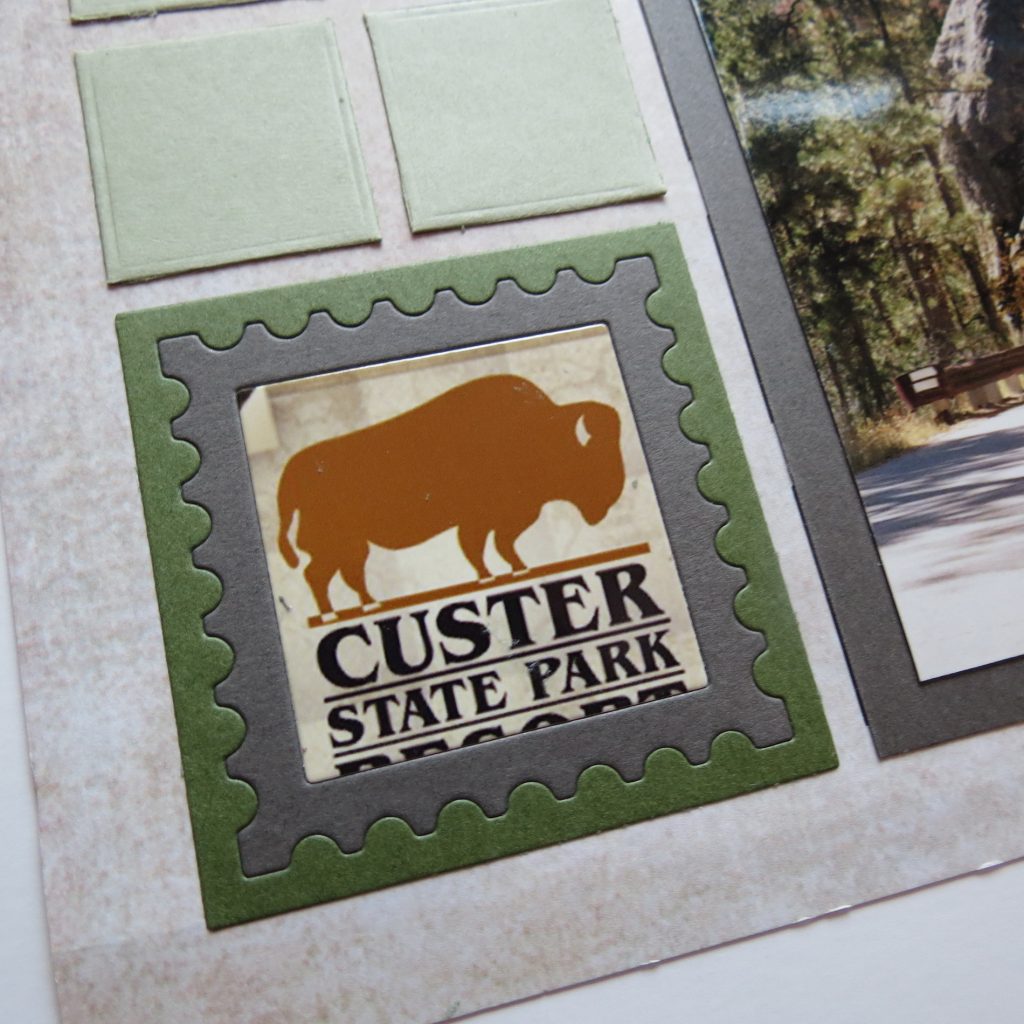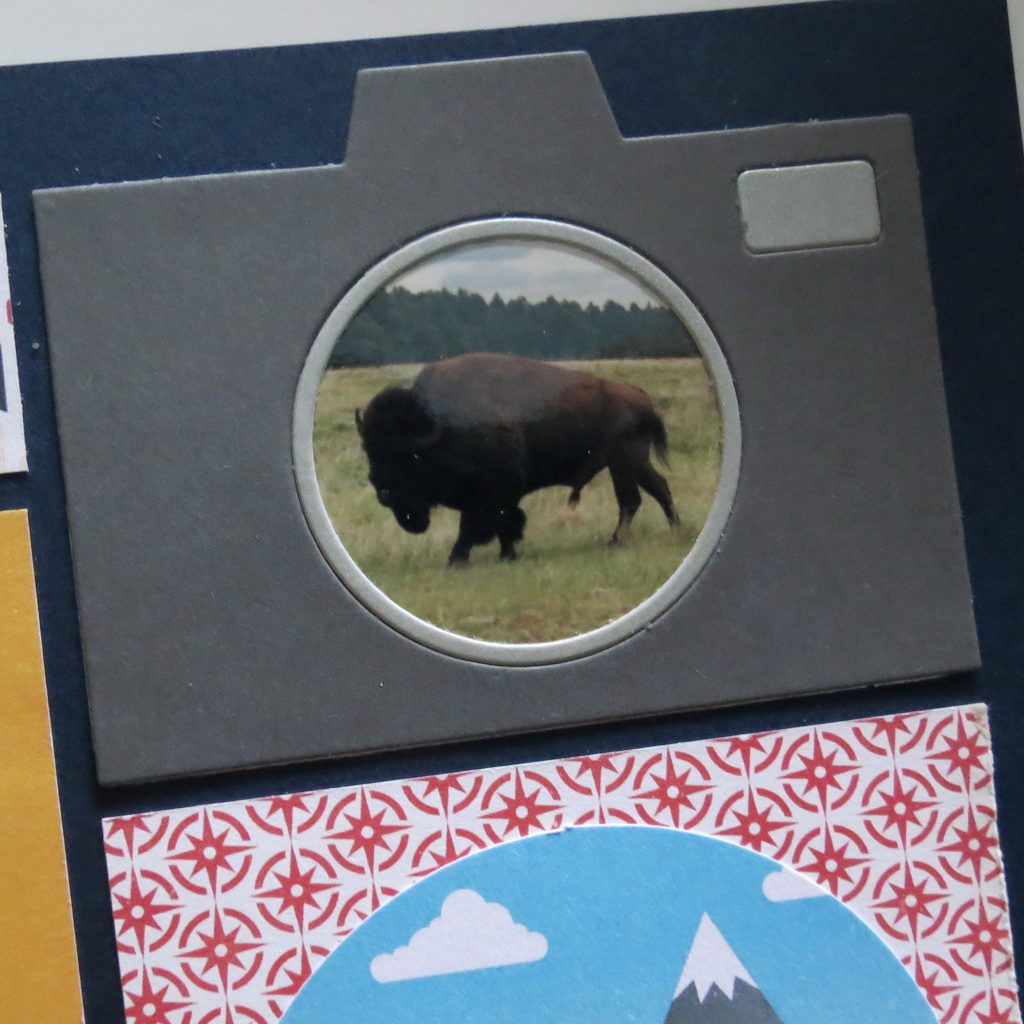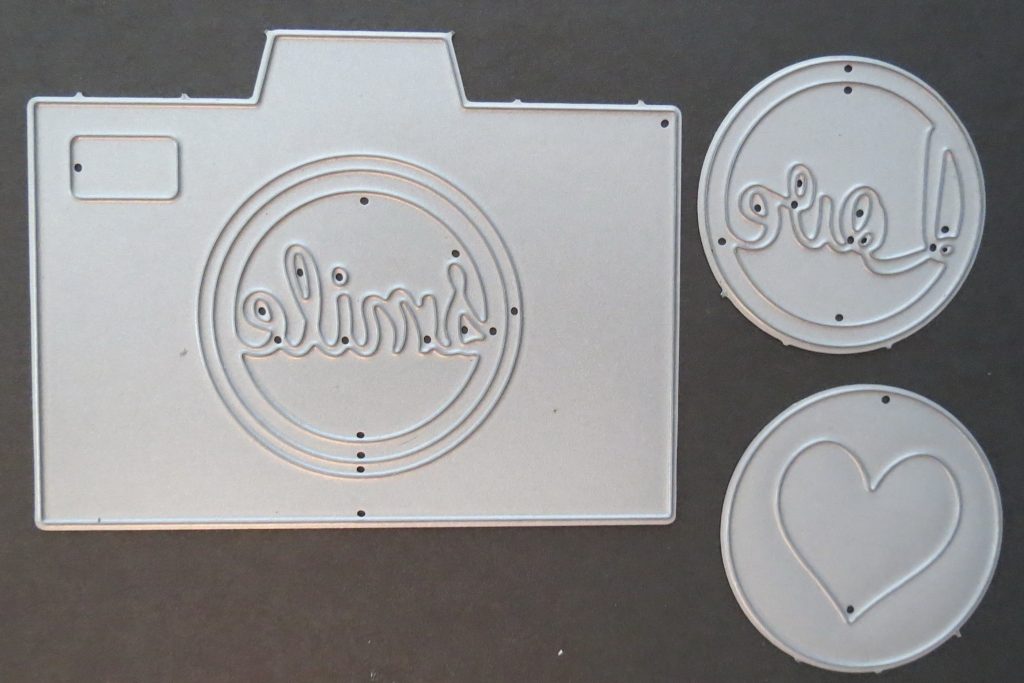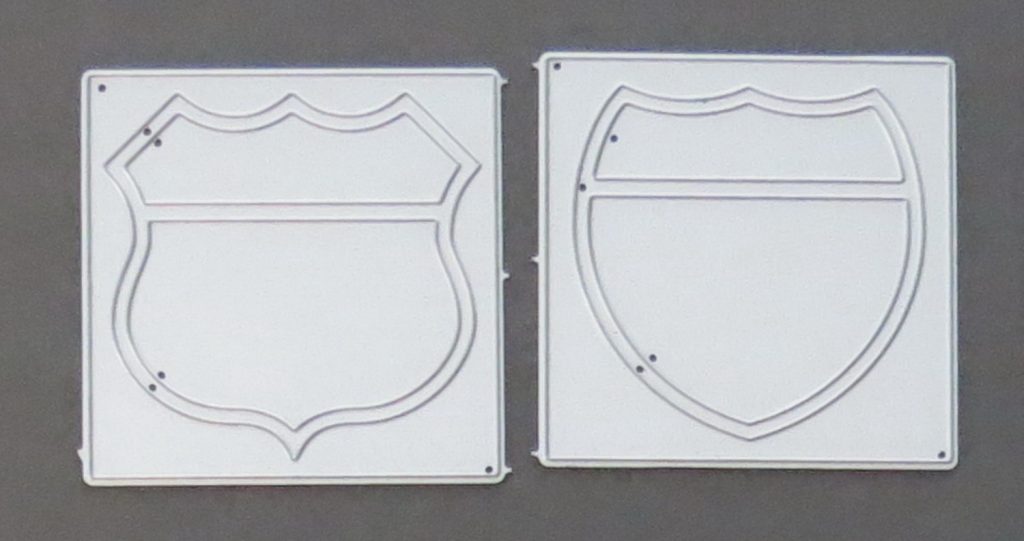 Two sets that are retired now, but I know many of you have are ones I love. Pull out those Highway Signs and Smile for the Camera Dies sets and get back to using them.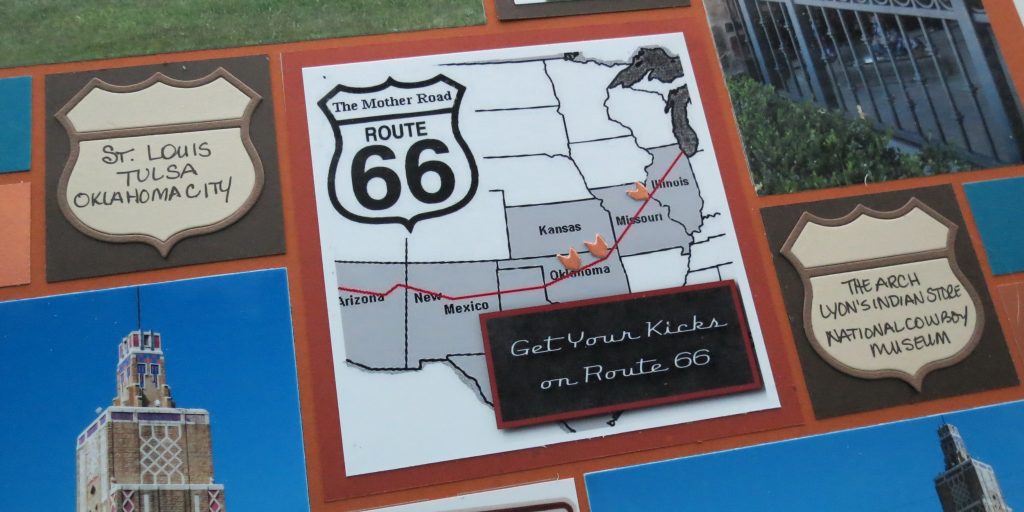 If you are headed to New Orleans for Mardi Gras a good die to have is the Fleur-de-lis Cornerstone Die.
If the mountains are your choice of vacation spots (like me) the Forest Borders Die will fill spots nicely.
If you do the beach as a vacation destination there are SO many Mosaic Moments dies to fit your every need. Take a cruise? then be sure to get the Cruise and Compass set.
If a trip to our western states is in your plans you just might like to include any of our Southwest Border Dies or 2×2 Southwest Die.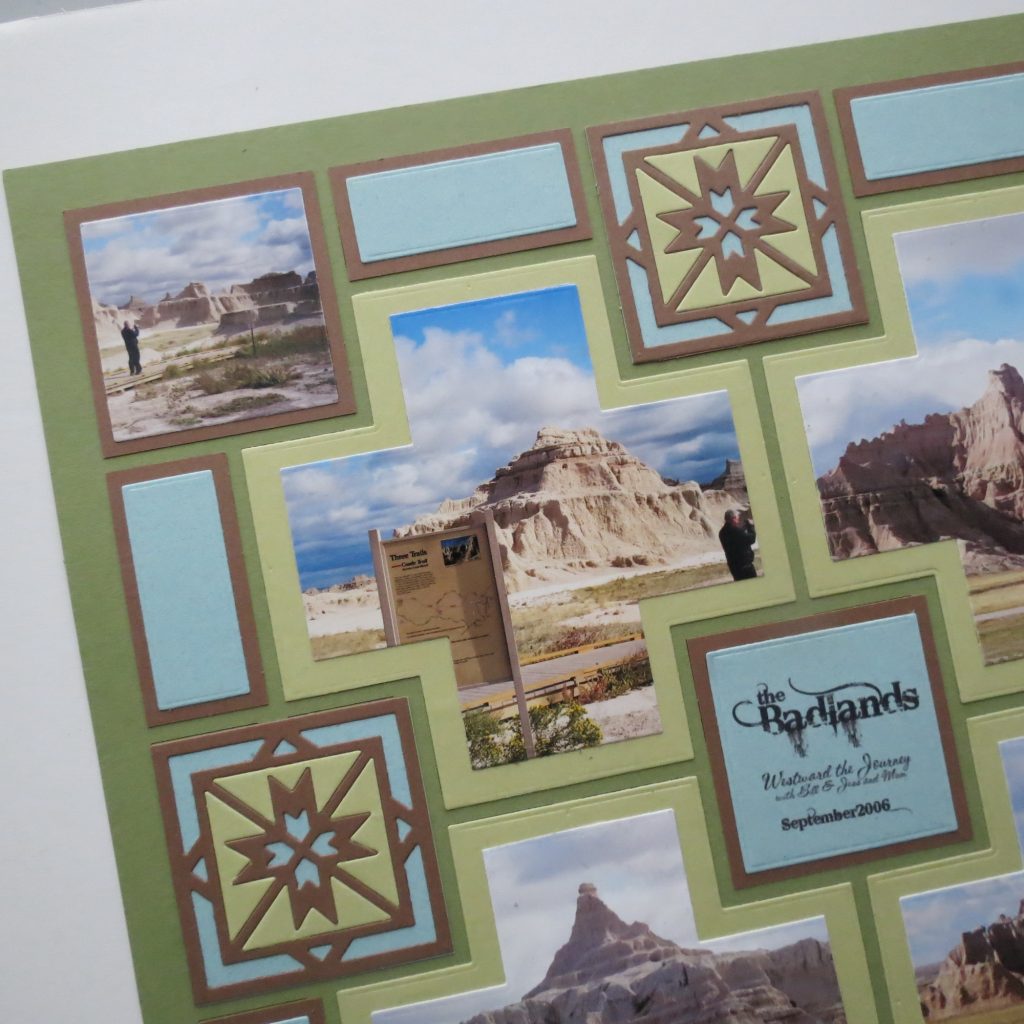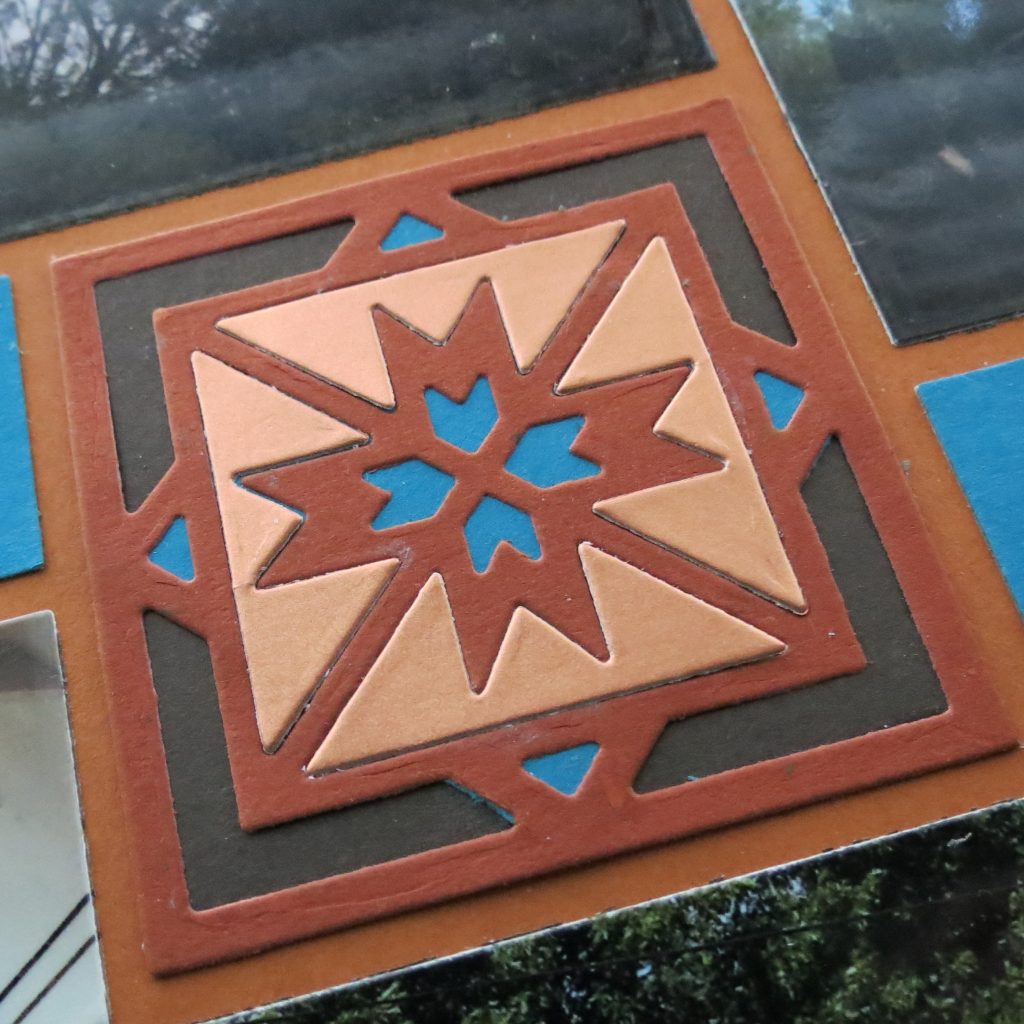 So many options to choose from! What will your choices be?
Today I'm going to use the Southwest Die family to help set my theme.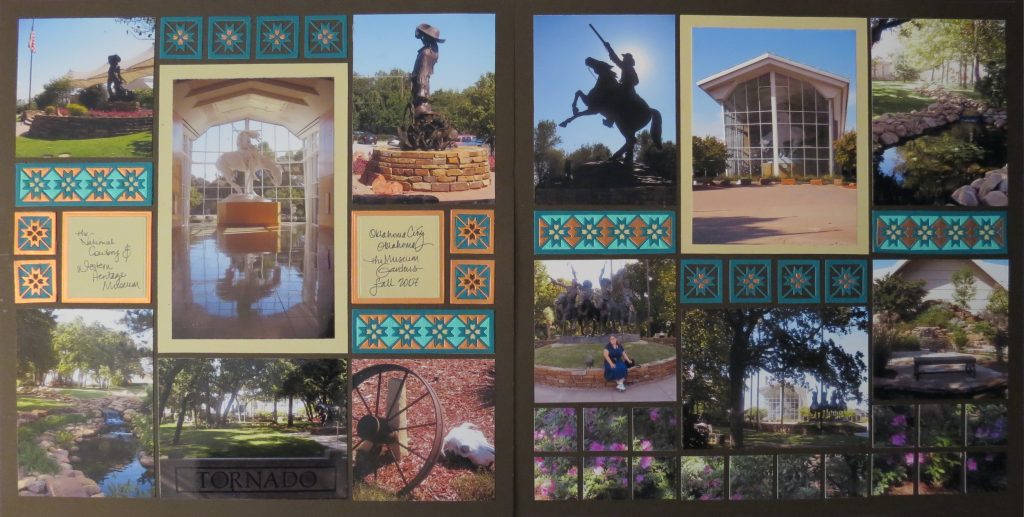 The Cowboy Hall of Fame, now called the National Cowboy and Western Heritage Museum in OKC is a place I fell in love with many years ago. I never dreamed I'd get the opportunity to return again many years later, but the second time around I had my camera with me! Here's hoping another visit is in my future.
This page is the outdoor garden and monument area that is so lush and green without a hint of the dry, dusty, windswept terrain beyond this place.
This will be a part of an album of a trip out to Oklahoma and tie into a layout I did several years ago. On that layout, I used the 2×2 Southwest die so I thought I'd use the newer Southwest Border Die Set that includes a 1×3 and 3-1" squares. I also chose to use some of the same colors from the previous layout to keep them tied together.
I've used a burnished copper cardstock just like before, Bazzill Navajo, a darker teal, and a tan. The Mosaic Moments Grid Paper is Cocoa.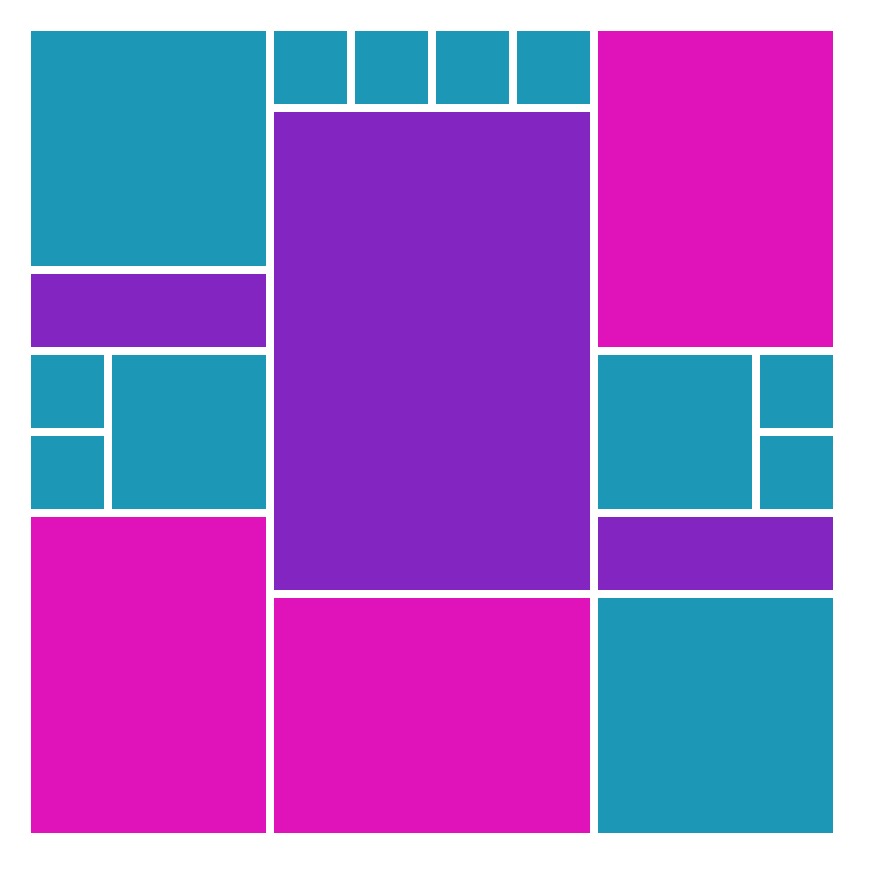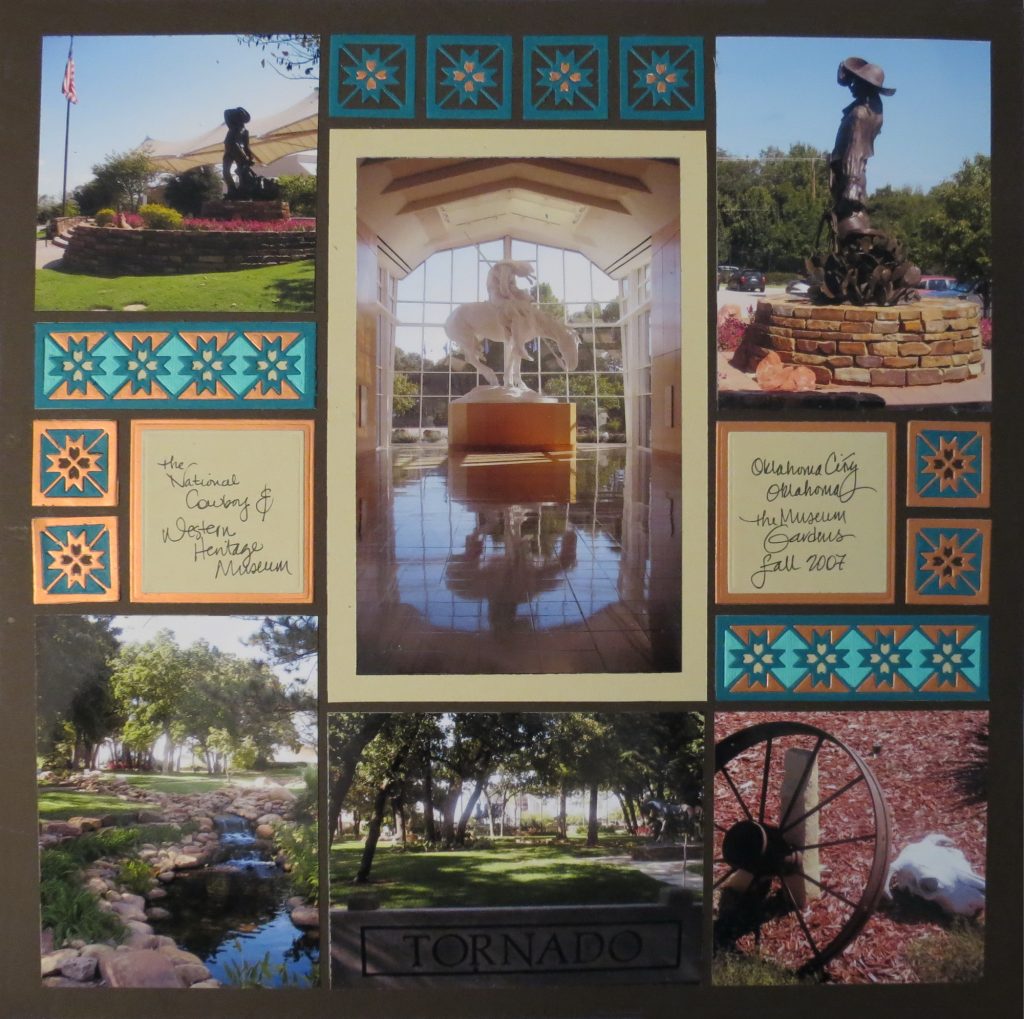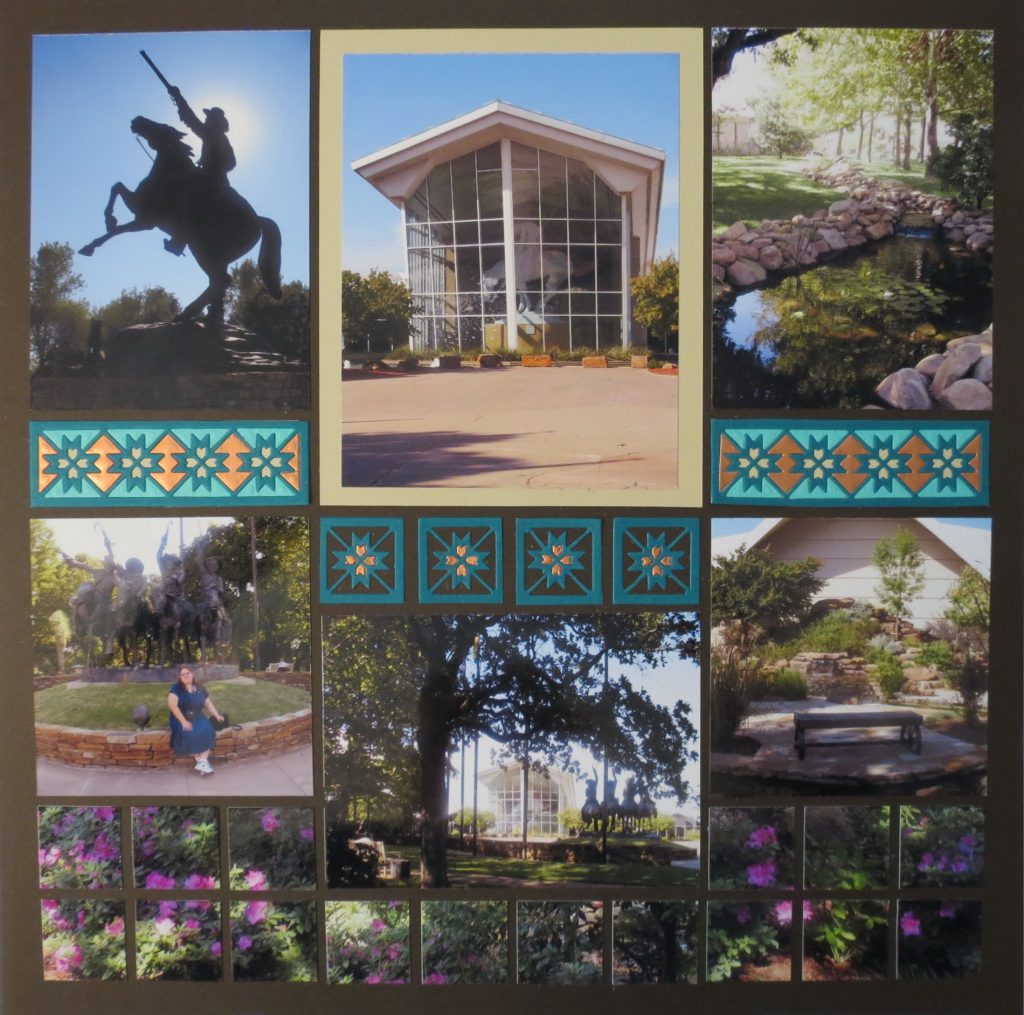 I changed two sections of 1" squares on Pattern #290 so that it would match the 1×3 sections on Pattern #270. Both have a row of 4 – 1"x 1" squares.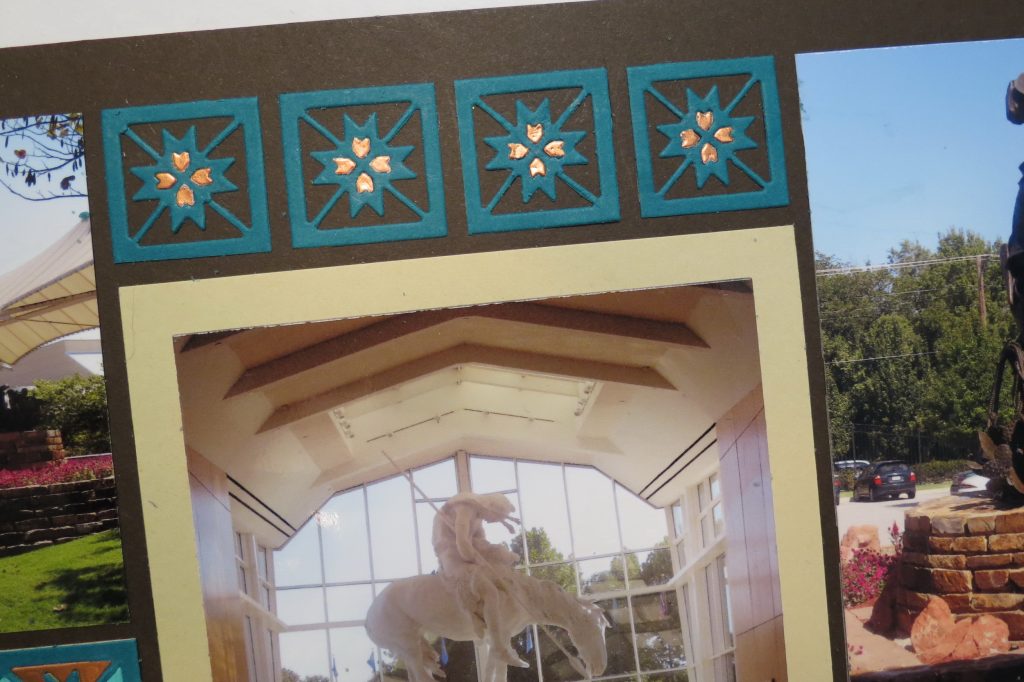 I've inset pieces for the 1×3's on each page and for the 1"x 1" on both, I did not use a background tile but directly to the grid and only filling the center with copper pieces letting the brown grid to show through.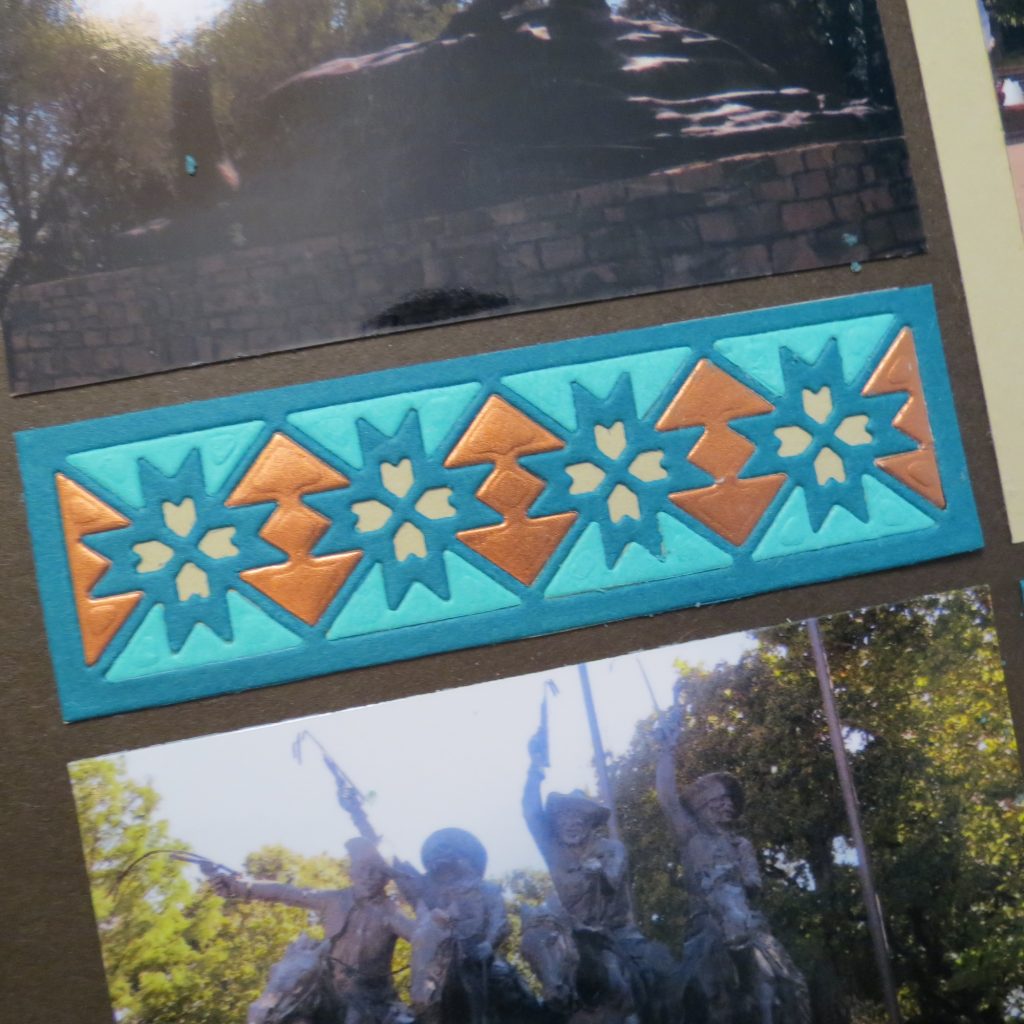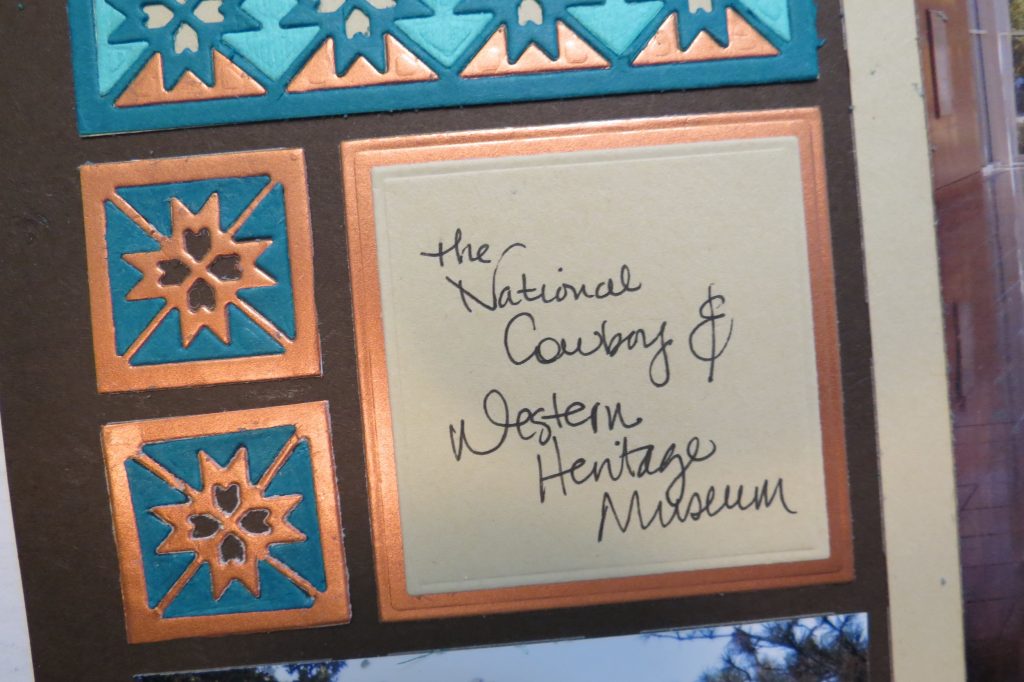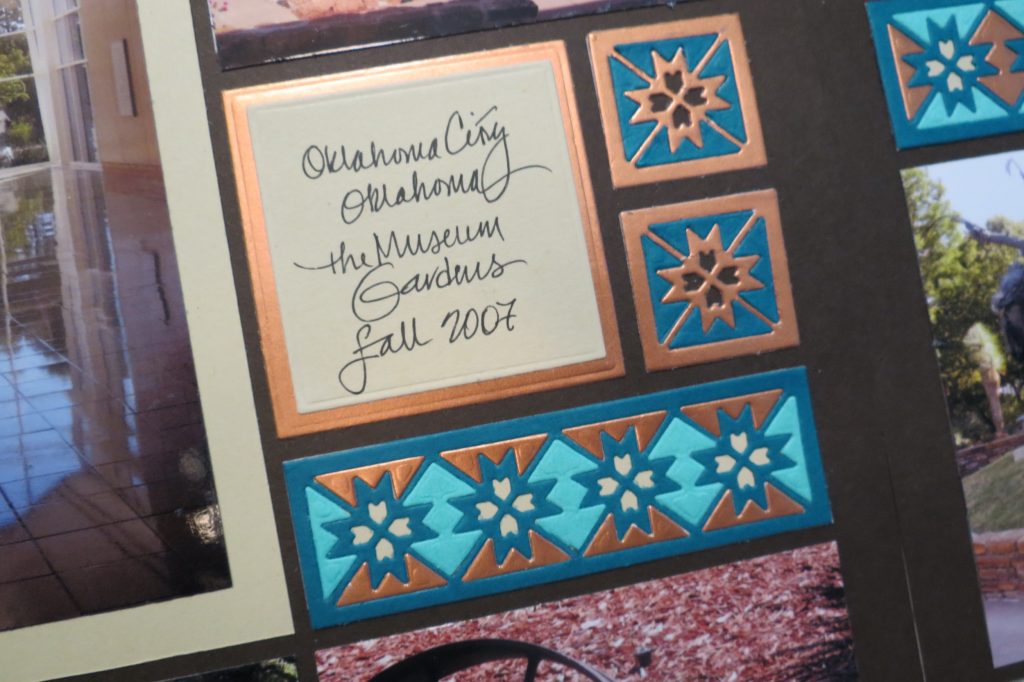 Instead of using the 2×2 Southwest Die in the 2×2 sections I used these for a spot of journaling details. I used a copper base that matches the copper 1"x 1" squares that flank it and a layer of the same tan I used for mats. That keeps this section visually separate from the 1×3 borders that are nearby.
Although this layout comes several years after the previous layout from the same trip, by keeping some of the same elements it will help to keep a unified look to the finished album.
Let's hope I've sparked some ideas for your travel layouts and you pull out your favorites or make a list of dies to add to your collection. Be sure to share what you create with us on our Facebook pages!
Andrea Fisher