Patterned papers have long been a staple for scrapbooking backgrounds. I know I've heard many new to our Mosaic Moments products lament using the Mosaic Moments Grid Paper because they have "so much" patterned papers already in their stash.
I will always stress the importance of having the Grid paper to create a true Mosaic Layout, working without it is just a nice page. The Grid allows precision to develop a page no matter what method you use, be it hand cutting or our many dies. It doesn't mean there is little to no use to the other papers you own, oh, no!
Patterned papers easily become a design element, a way to carry your theme, a filler or a mat for your photos and journaling. Let's look at a few ways to fit them into your Mosaic Layouts with a few picking, placing and planning tips.
Picking Patterned Papers
By Subject/theme
By Grid color
By Photos
By Paper Design
If there is a subject or theme, I might choose paper that will coordinate.
If there's a specific grid color being used, I will want to be sure my patterned paper is a good match, to either blend in or to contrast.
Here are a few of the options I considered: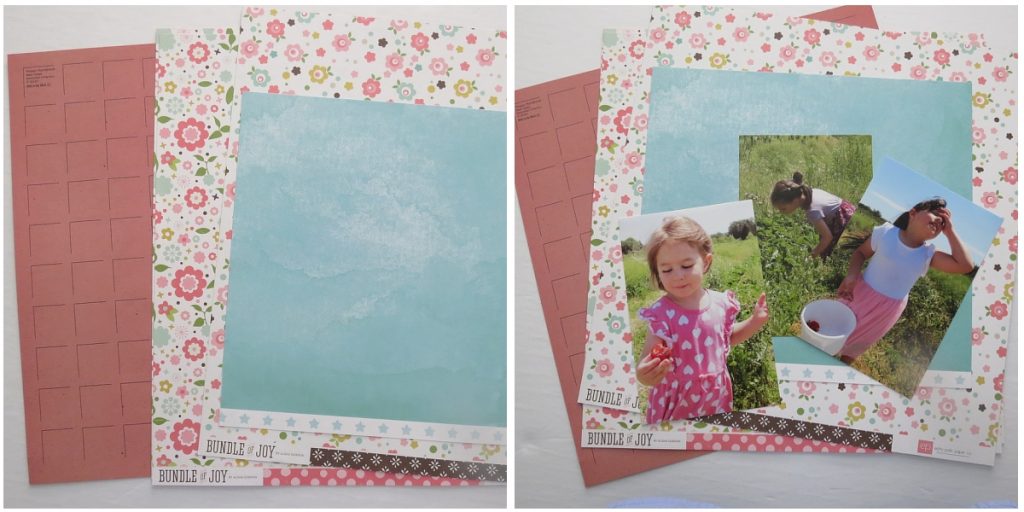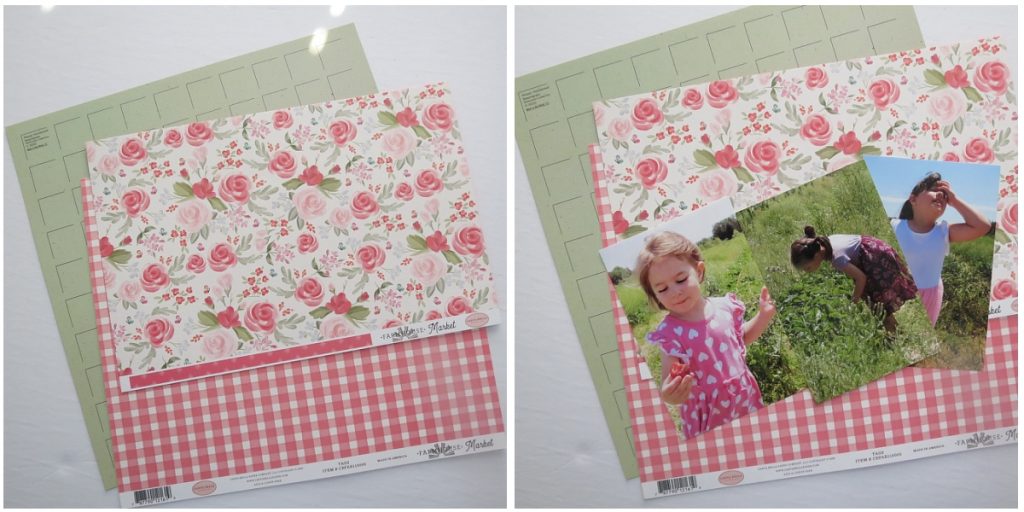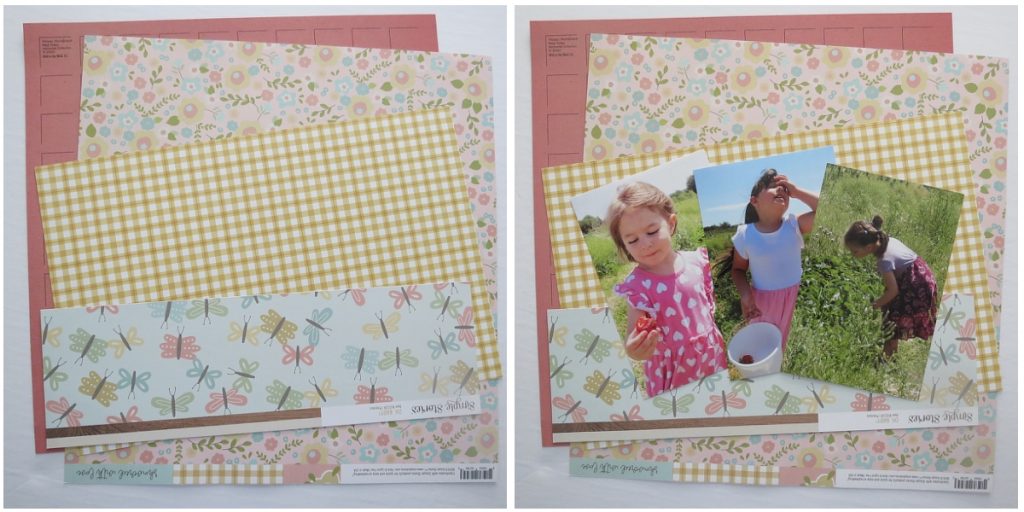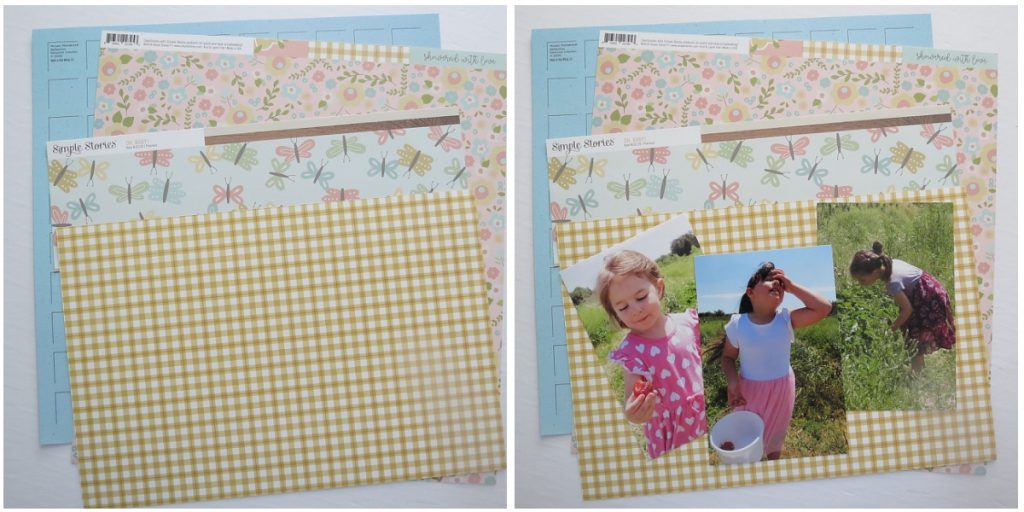 When reviewing the photos that are to be used, colors from the pictures will often help in picking up a good color for the grid as well as the patterned paper.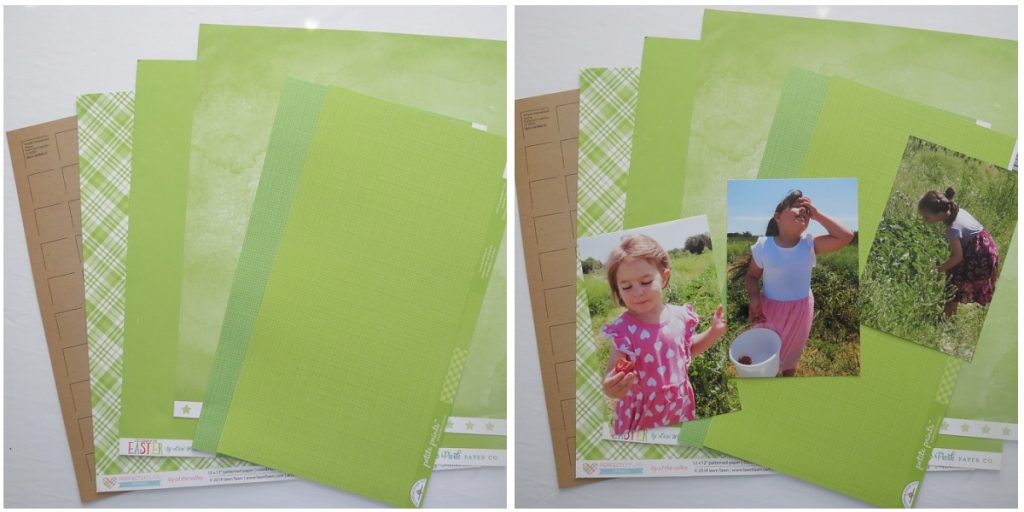 There are often patterned papers that inspire me and I will look for photos to work with it.
Placing Patterned Papers
Depending on the pattern you have chosen for your layouts, you may have a lot or just a few options for adding patterned papers into the layout. It can be as 1" accent squares, or larger spots like a 2×2 or 2×3. You might even choose to use the patterned paper as a mat for your photos, or backdrop for your journaling. If you choose a quilt pattern you may even use several patterned papers to create your quilt pattern.
Planning with Patterned Papers
Specialty papers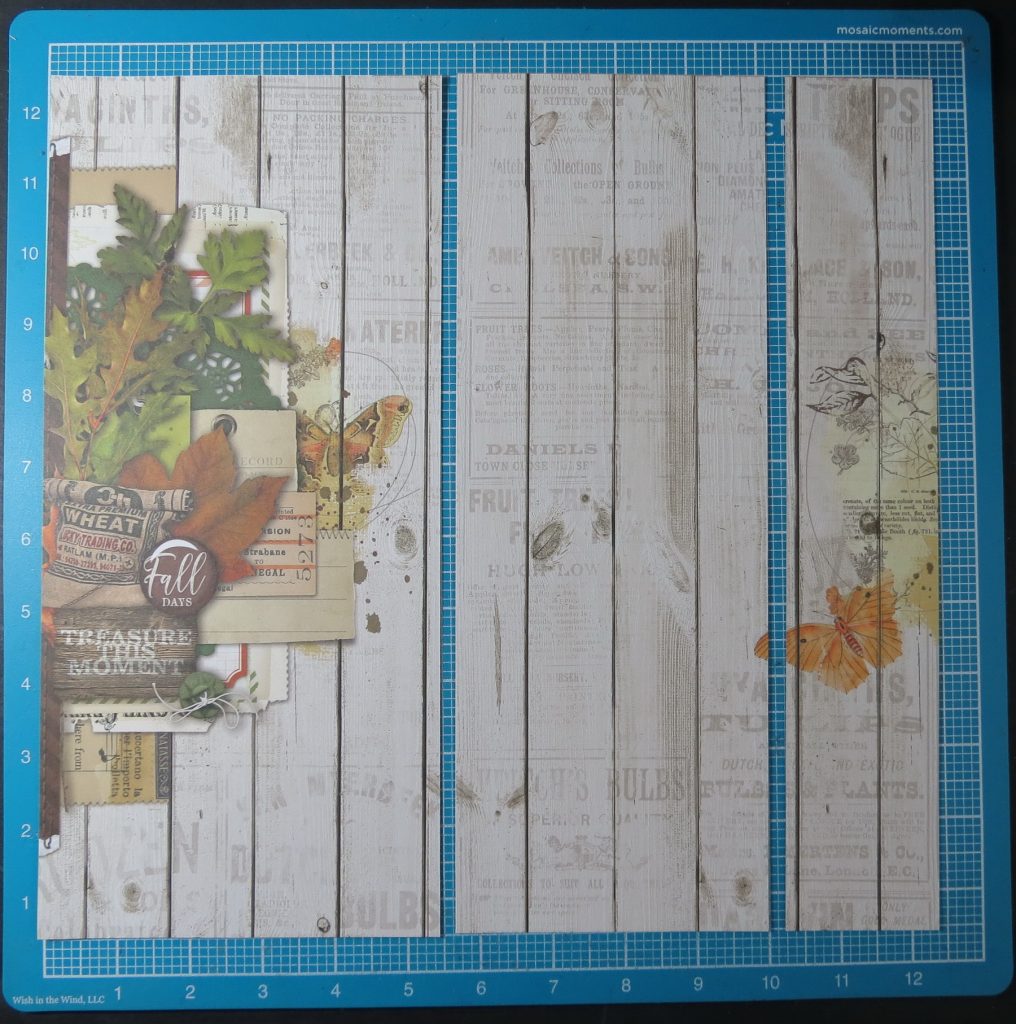 More and more Scrapbook Companies are producing pages with beautiful border designs. For this layout, I wanted to plan to use as much of the borders and the inner bits to fill my layout.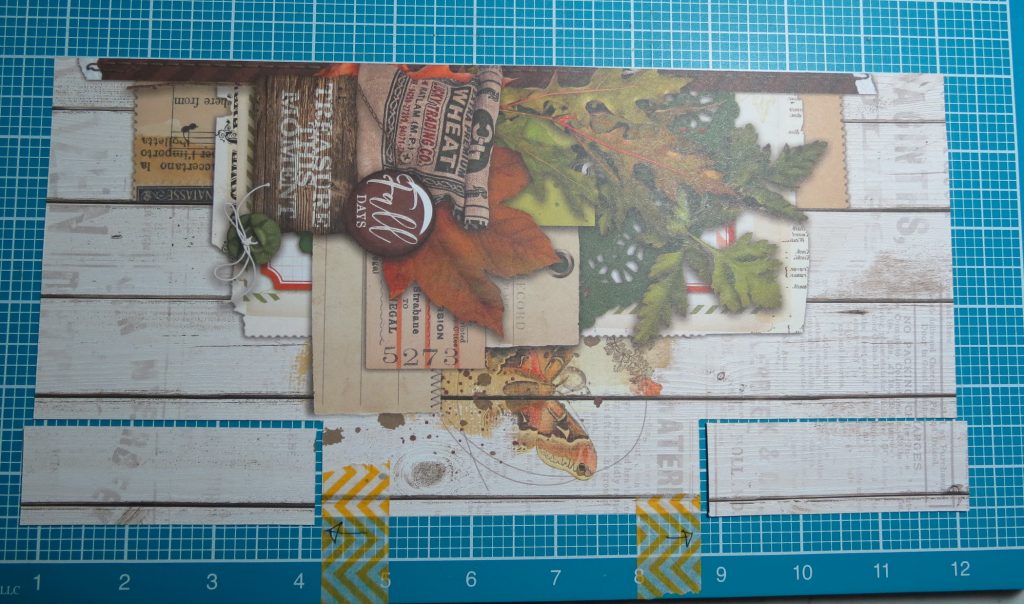 I began by sectioning the page into three pieces. The left-hand side was cut at 2.125" for the outside edge of the second page. The right-hand border is cut to 5.5" and will be fussy cut by cutting out two sections 1 1/8" x 3 3/8" from the bottom and 1 1/8" x 3 ¼" from the top. In the original layout I removed an additional 1" square from the bottom, but landed adding it back in to keep the rest of the page balanced. The center section will be cut to get a 3×3 and a 3×4 that will not be covered. All other spots will have photos matted with a dark brown mat.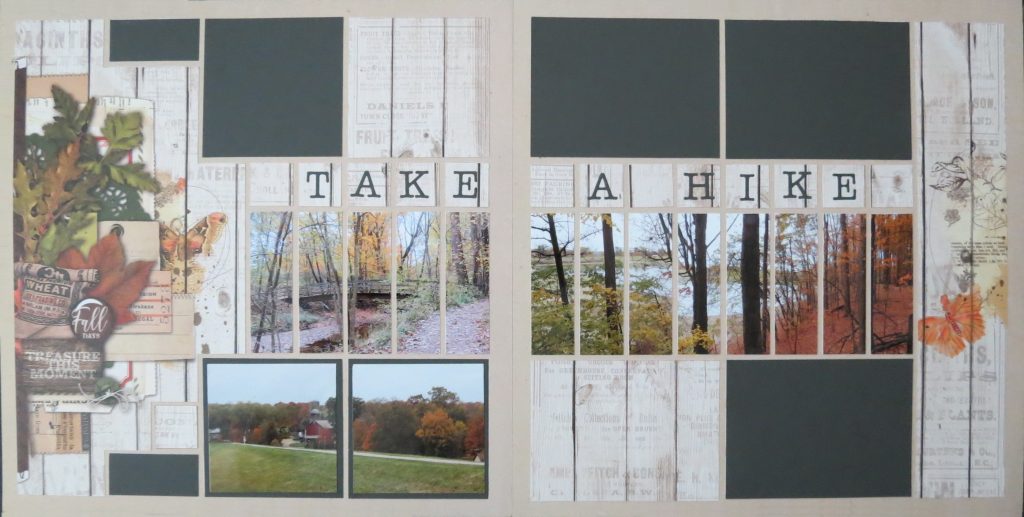 (On this camp layout I was also showing three different ways to do panoramic and strip style elements.)
Multi-page layouts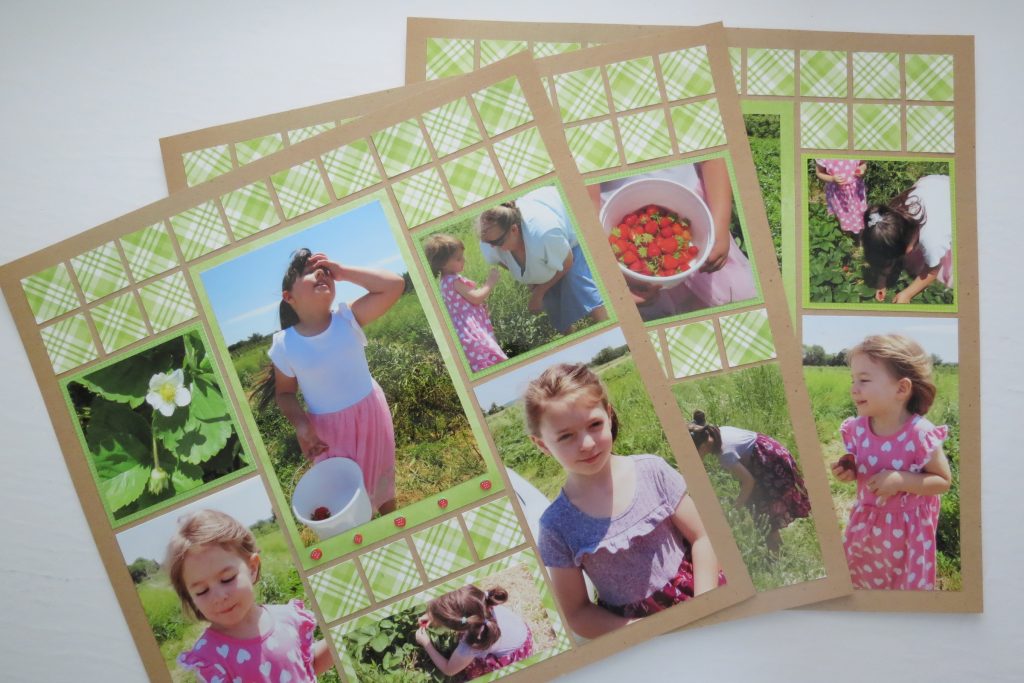 This three-page layout I've chosen Twine Grid Paper from the Mosaic Moments Nantucket Collection.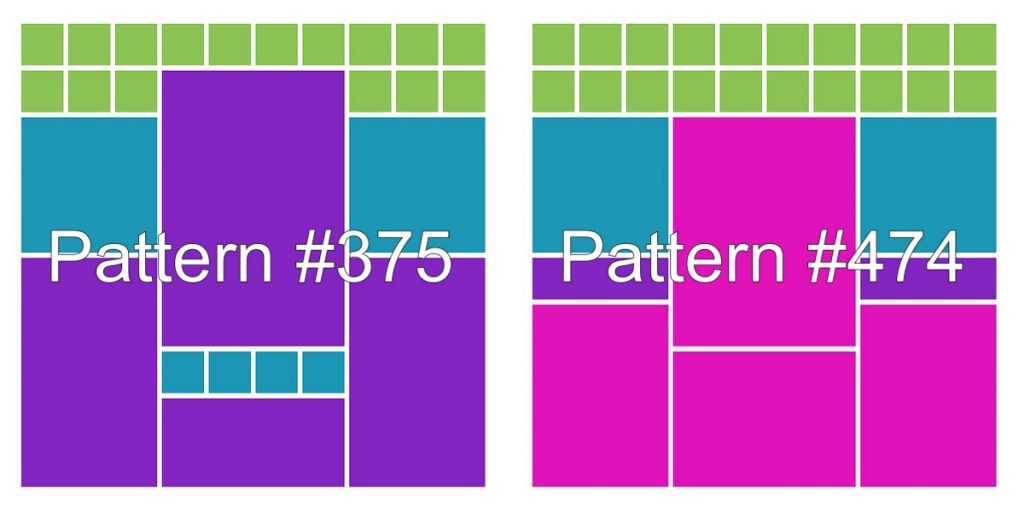 I am using Patterns #375 (twice) & #474 with a slight modification in #474 where I turned two 1×3 pieces into all 1" squares to better match the patterns on either side.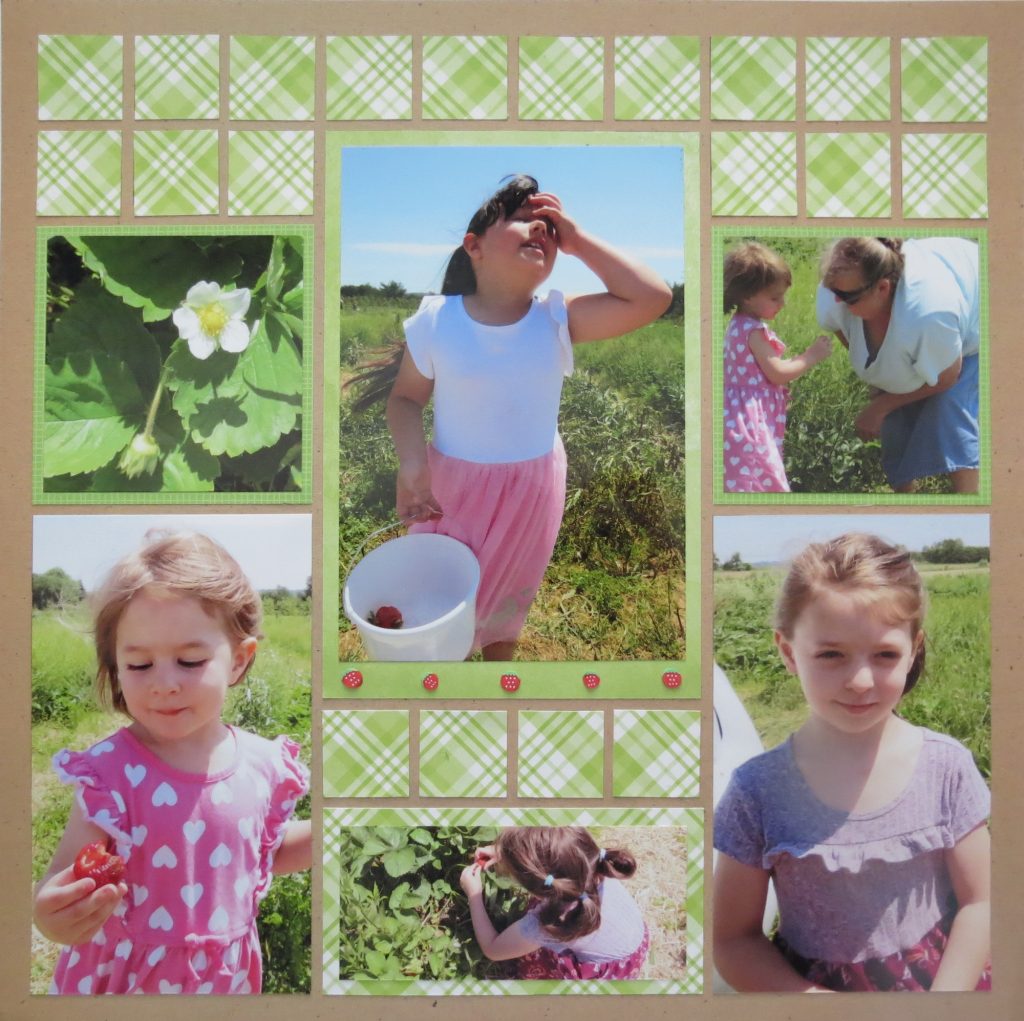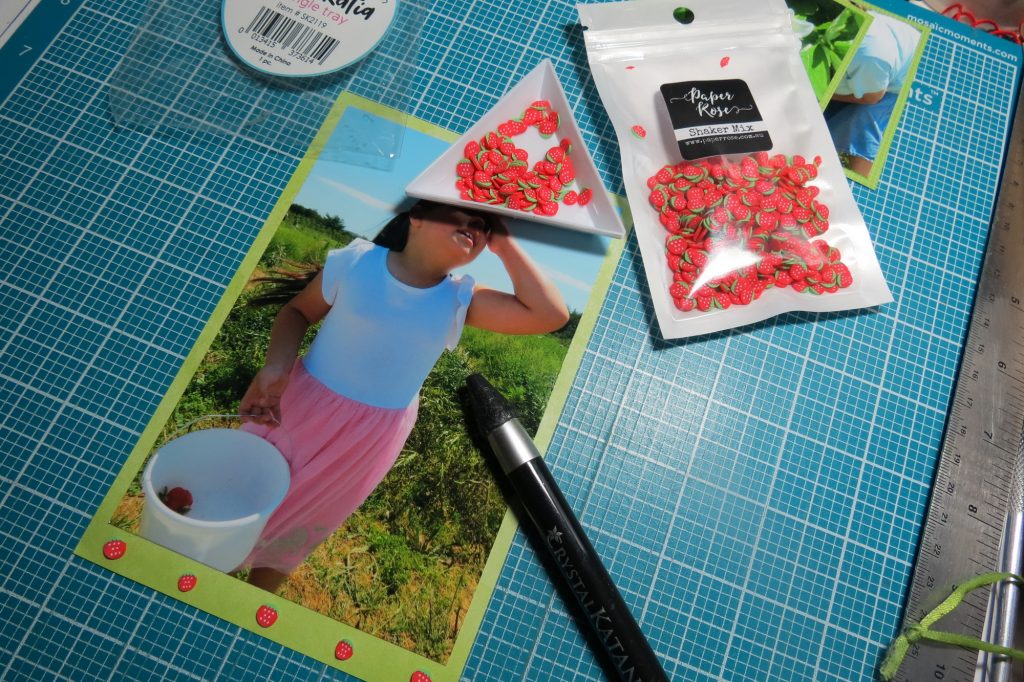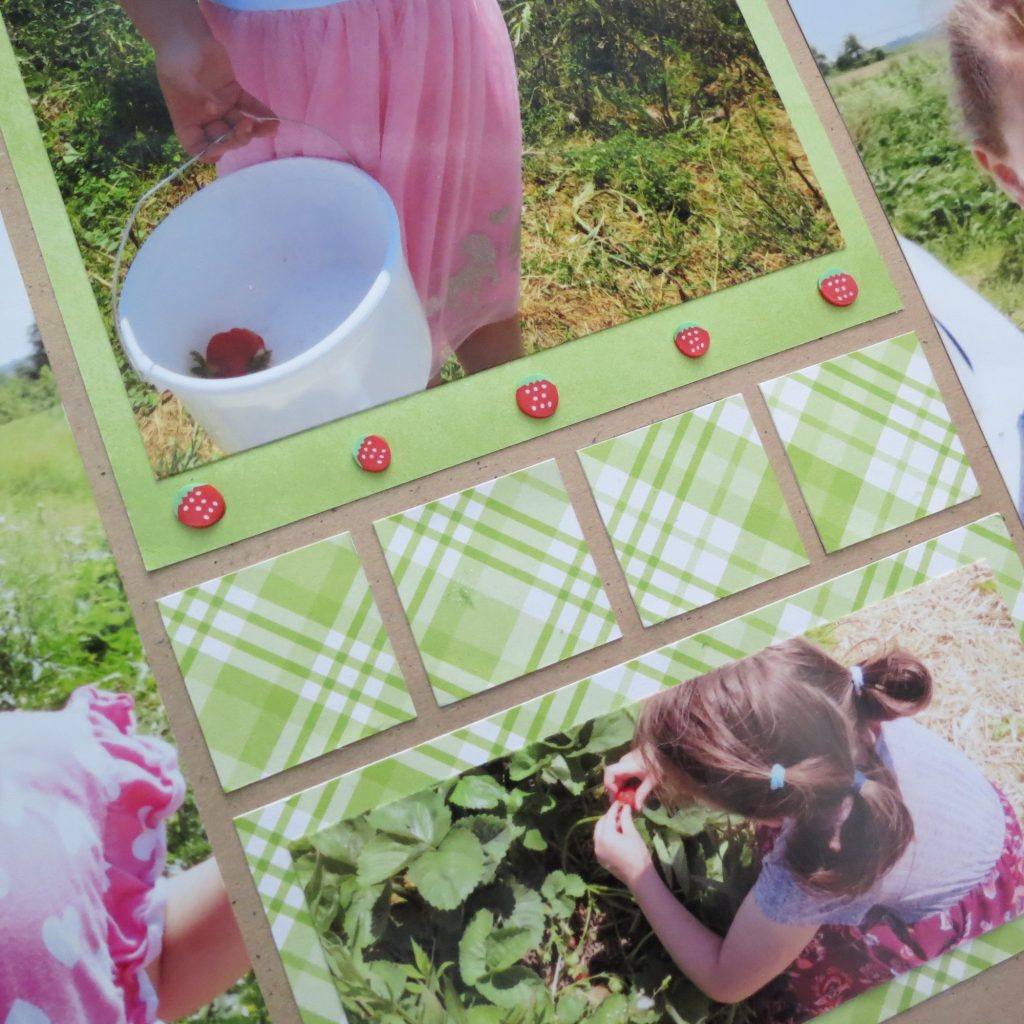 My patterned paper is Lily of the Valley from Lawn Fawn, Limeade and Citrus Gingham-linen from Doodlebug Designs and Four-Leaf Clover from Lawn Fawn's Watercolor Wishes Collection. I added clay embellishments Strawberries Shaker Mix, from Paper Rose for a touch of color. The papers complement each other and using a bit of each on each page allows me to have three coordinating pages and a bit left over.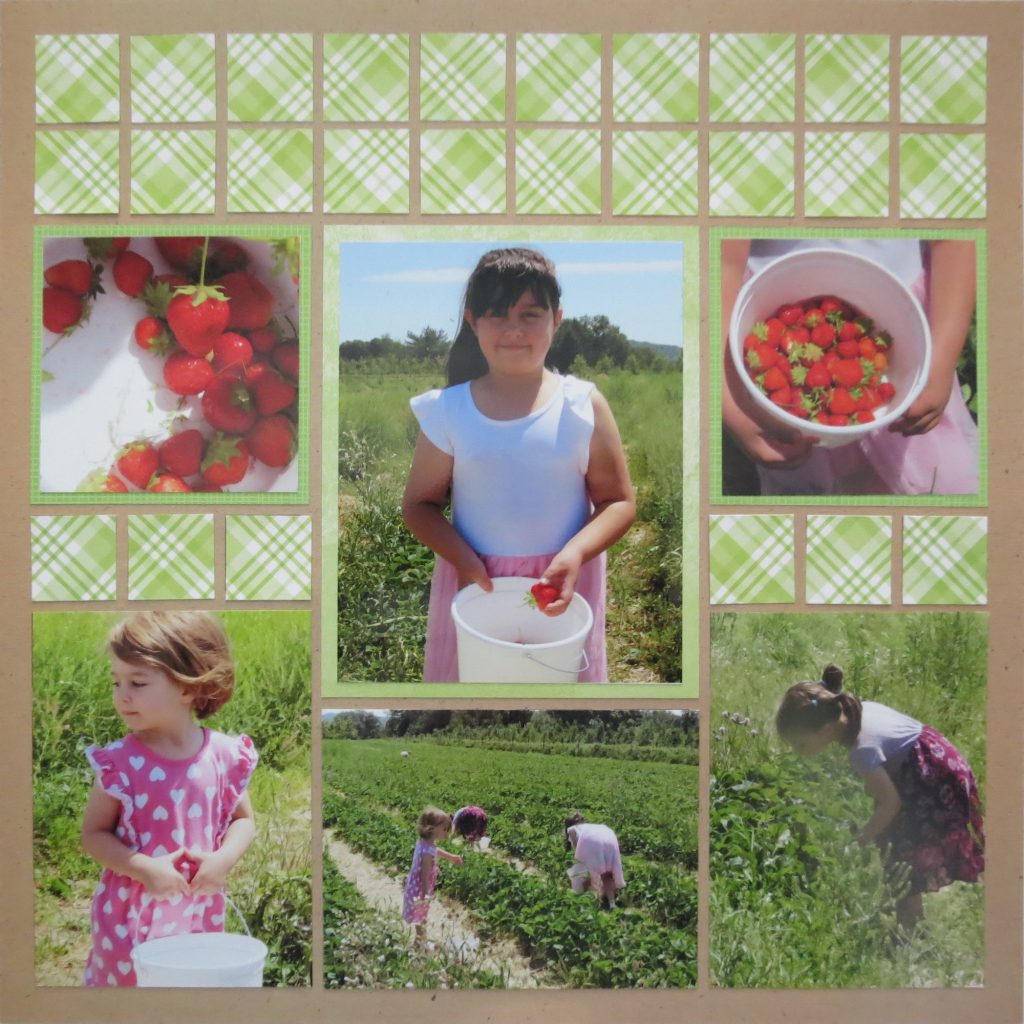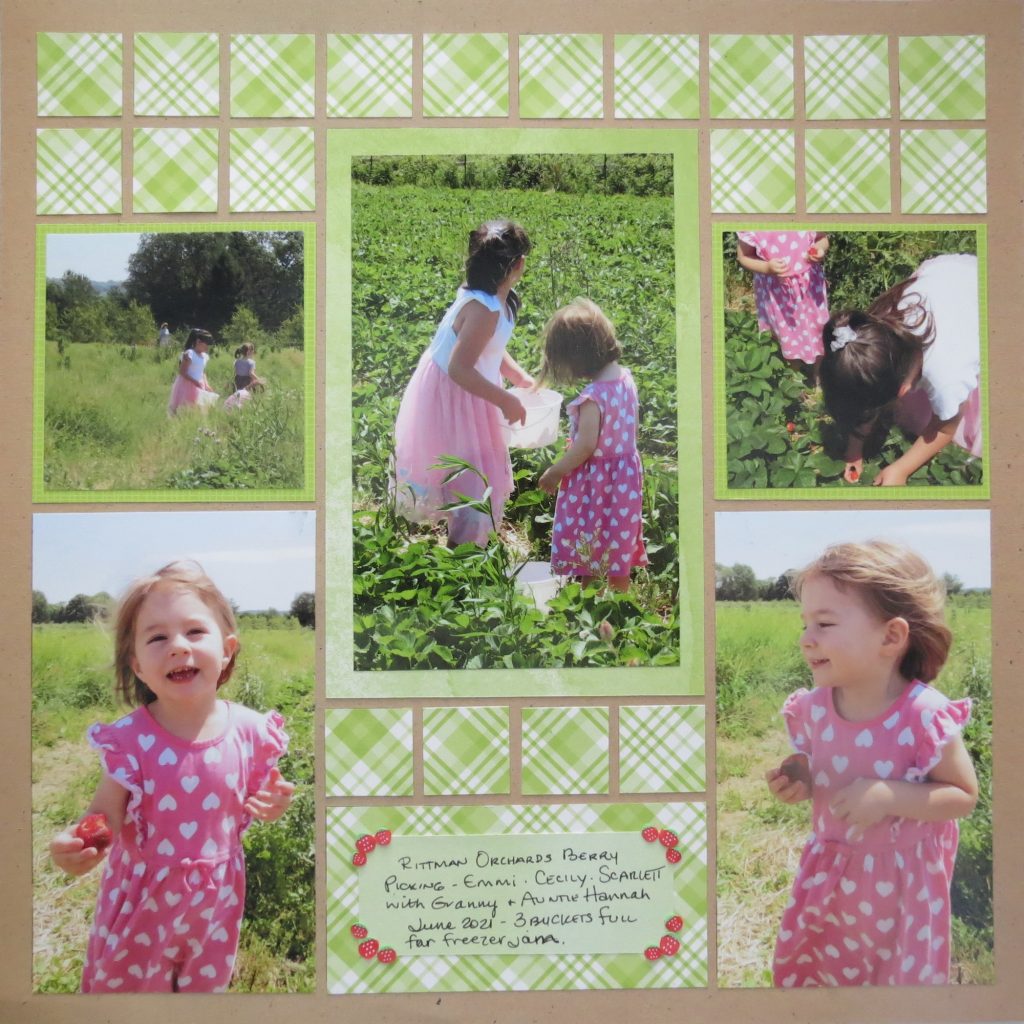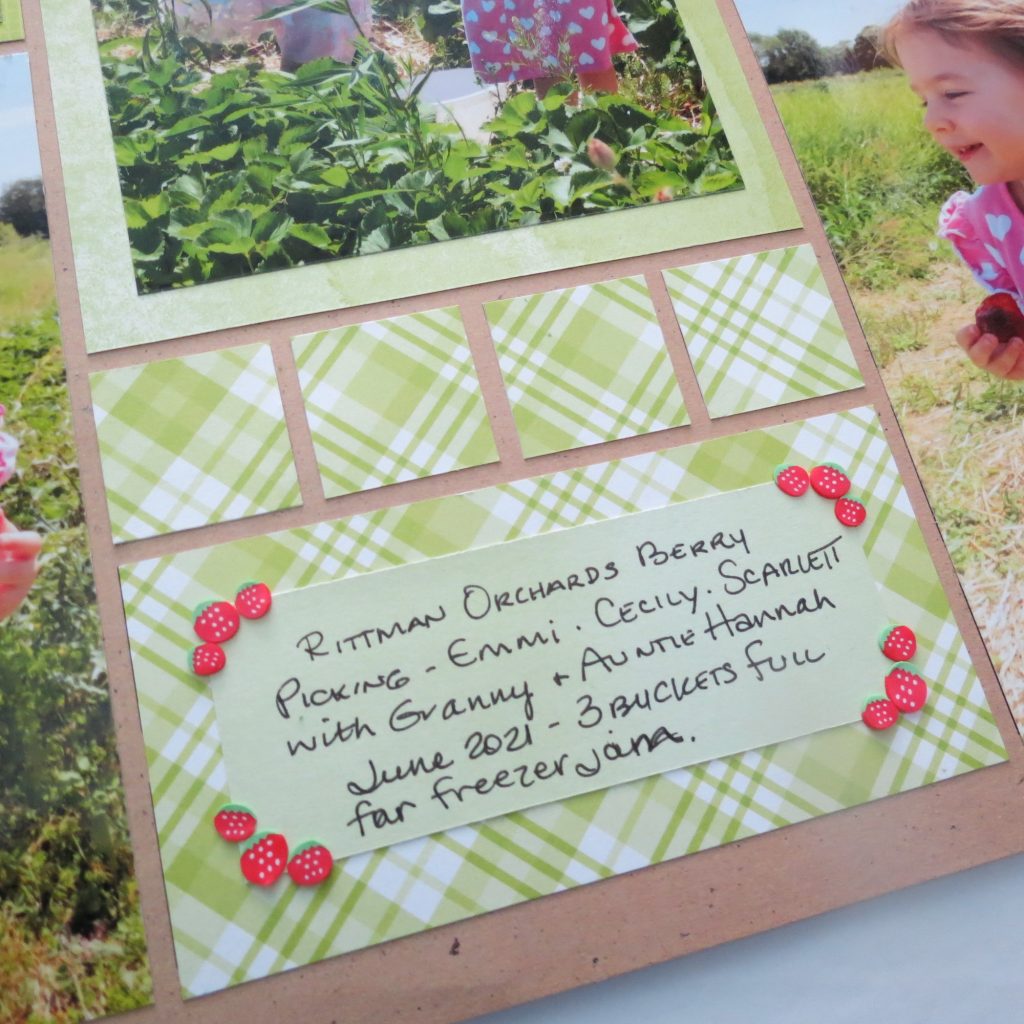 Previous Patterned Paper Pages
Using patterned paper collections that coordinate and give you a unified appearance where you can use as much or as little to enhance your layouts.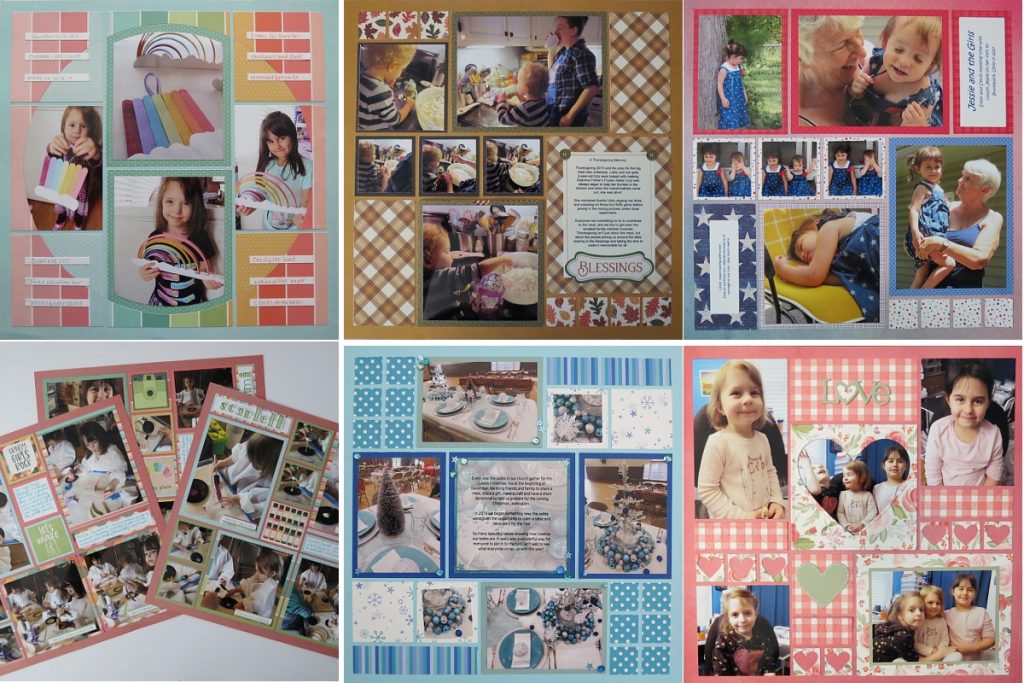 Girls Rainbows 1 https://www.mosaicmoments.com/crafting-through-the-lockdown-of-2020/
Girls Rainbows 2 https://www.mosaicmoments.com/just-add-journaling/
Thanksgiving Collection https://www.mosaicmoments.com/a-thanksgiving-memory/
Red, White and Blue Collection https://www.mosaicmoments.com/creating-with-the-ombre-collection/
Winter Collection https://www.mosaicmoments.com/christmas-with-non-traditional-colors/
"My Favorites" (the girls) Collections with Dies https://www.mosaicmoments.com/a-few-of-my-favorites/
Paper Quilts https://www.mosaicmoments.com/creating-a-paper-quilt/
Diamond Ring Quilt https://www.mosaicmoments.com/fall-memories/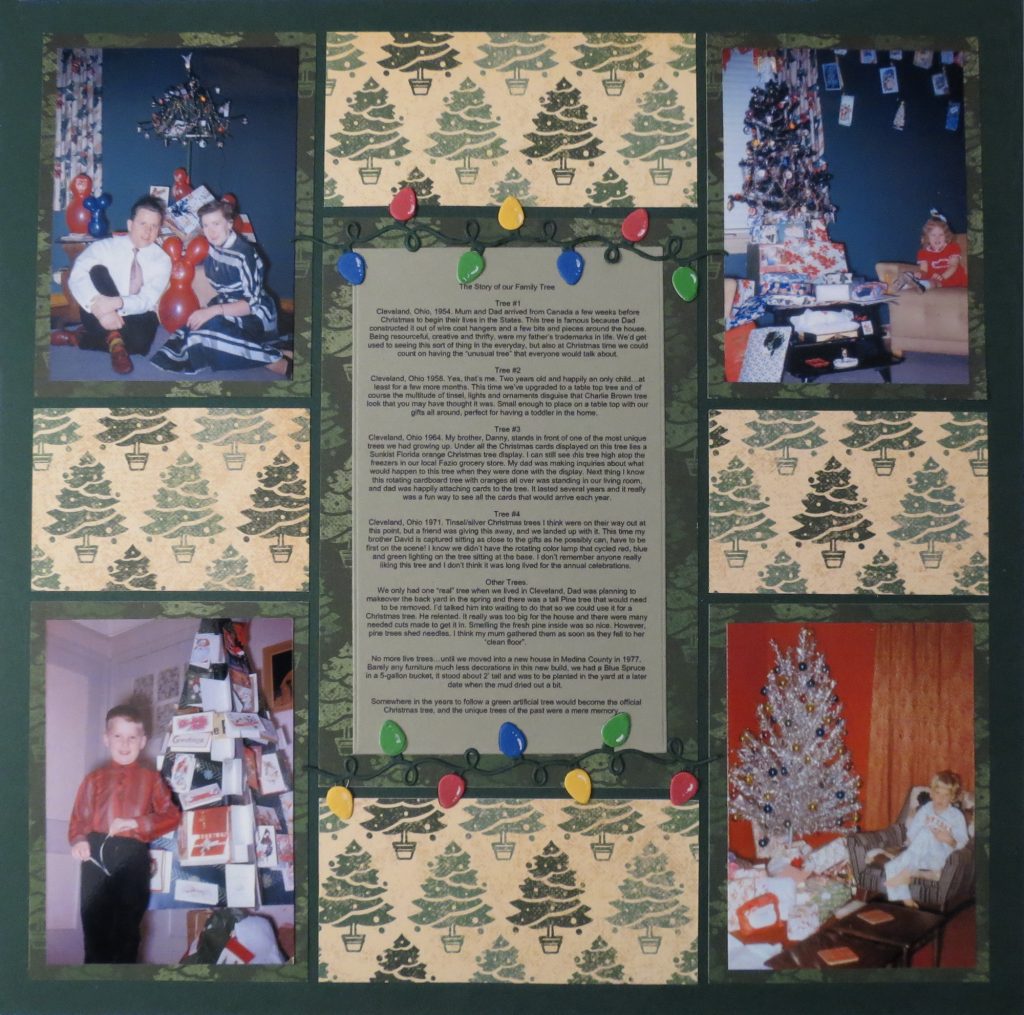 Christmas One Page, Double-sided Using the entire Patterned Paper with using both sides for contrast. https://www.mosaicmoments.com/tell-your-story-the-holidays/
Have fun adding in patterned papers to your layouts!
Andrea Fisher