Cobourg Highland Games
The Mosaic Moments X-Factor Family of dies are the star of this double page layout. There are now several sets to choose from and to combine, they include the X-Factor 4×4 with Layers – nested, X-Factor 2×4, X-Factor 3×5 & 2×3, X-Factor 4×6, 3×4, 2×2 Sets.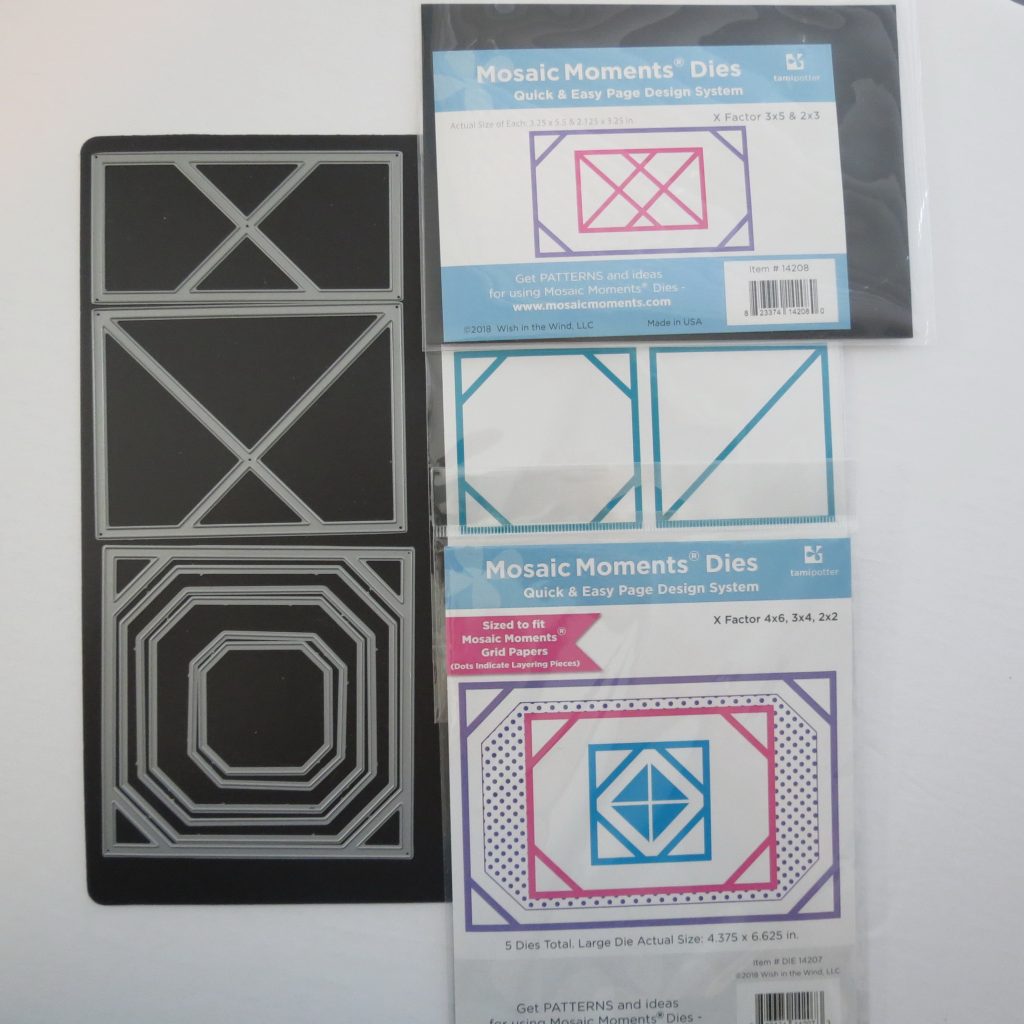 I've used Pattern #374 for both pages to bring a new look to the X-Factor Design and to create a bit of a plaid look to compliment my Highland Games pages.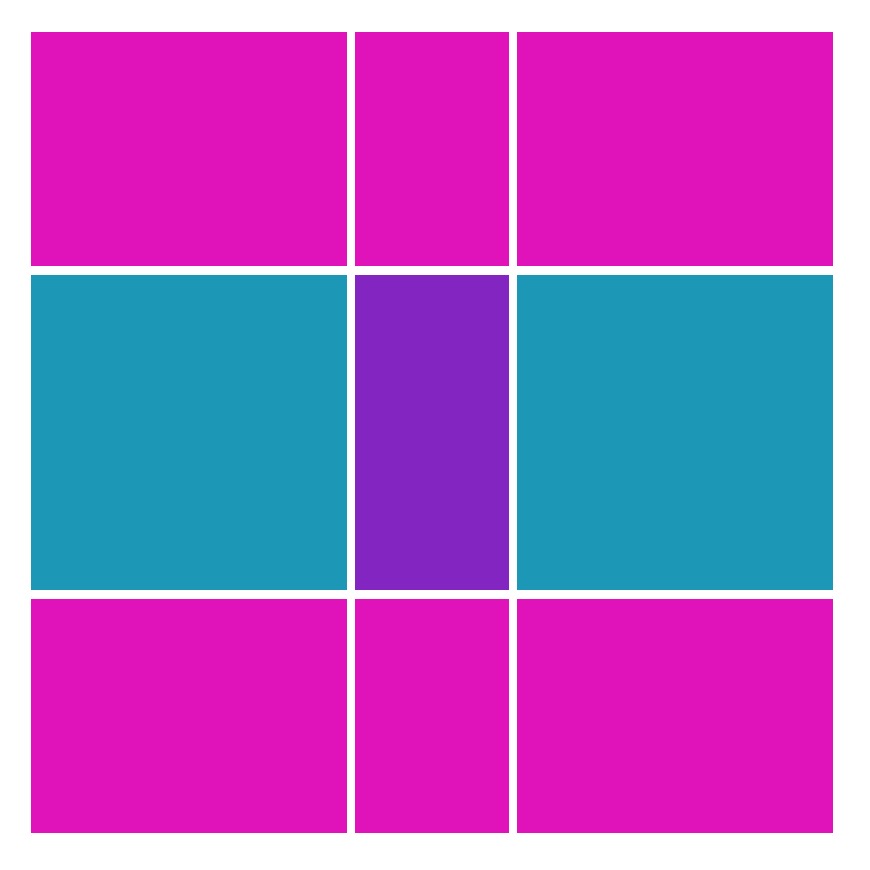 Beginning with Royal Purple Grid paper, white cardstock for all the die cuts and several shades of purple and blue cardstock I began playing around to attain a distinctive pattern to compliment Brianna's dress on page one. I was also able to use the 2×4 X-Factor die to mimic the Scottish Saltire Flag for the center of both pages.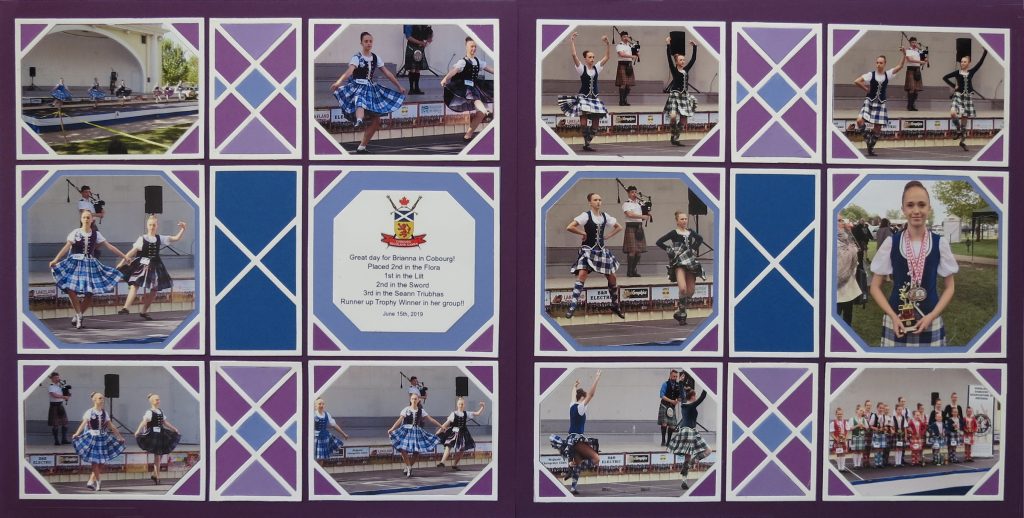 All of the 3×4's are mounted on a purple that's lighter than the Royal Purple base and the corners are left open to show the color with the photo imbedded in the center. Using the basic dies to quick cut this group of 8 photo bases makes this come together quickly.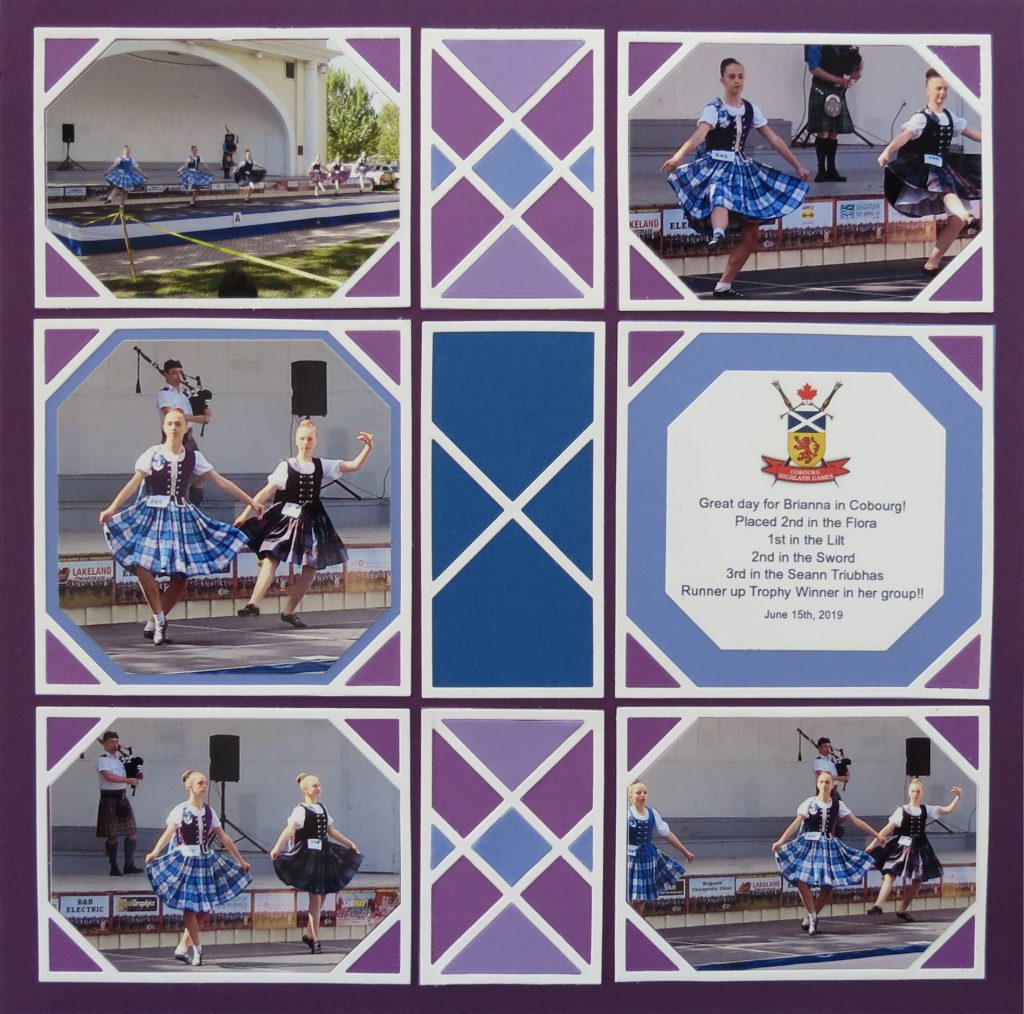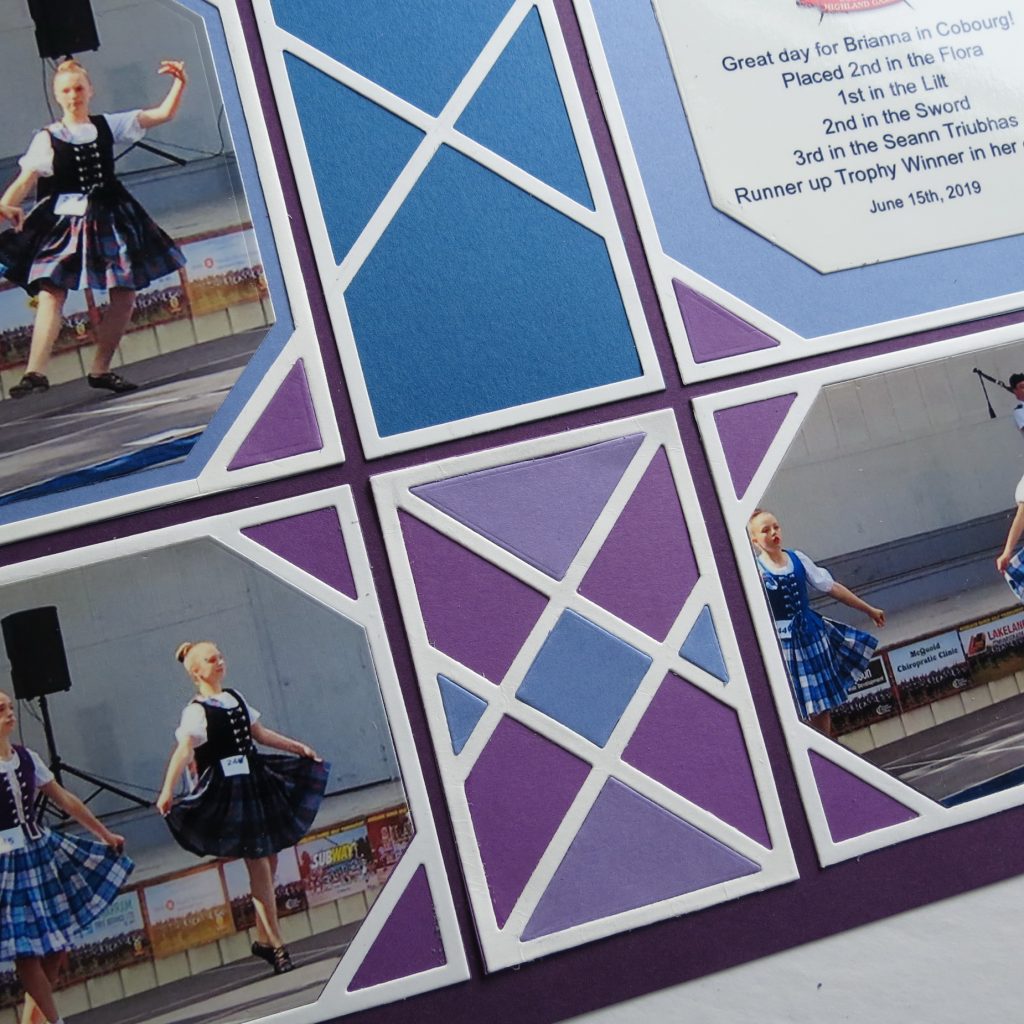 The 2×3 bases in purple are layered with the white die cut, lavender and periwinkle pieces. This will be the most time consuming part of this layout piecing it all together, but once completed you'll be pleased with the results.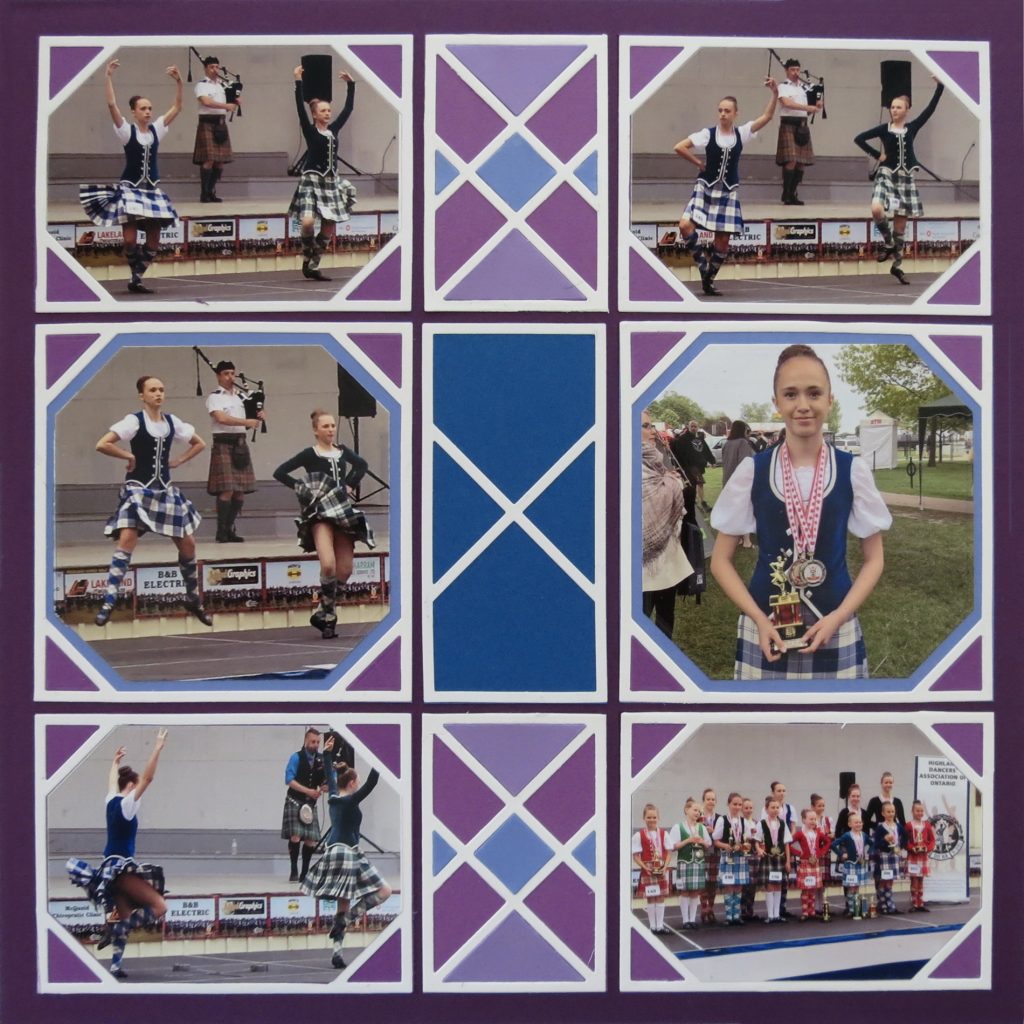 TIP:
Now if the center 2×4 section carried the colors of the outer 2×3's you can create another pleasing design. To try this out just pick a color combo that you like and play around. Darker colors will yield a more masculine look while lighter colors work nicely for a spring page.
TIP:
When looking for a pattern to use with your X-Factor Dies, search for patterns where the sections line up and create a continuous pattern to get the most from your specialty dies for a stunning finished page.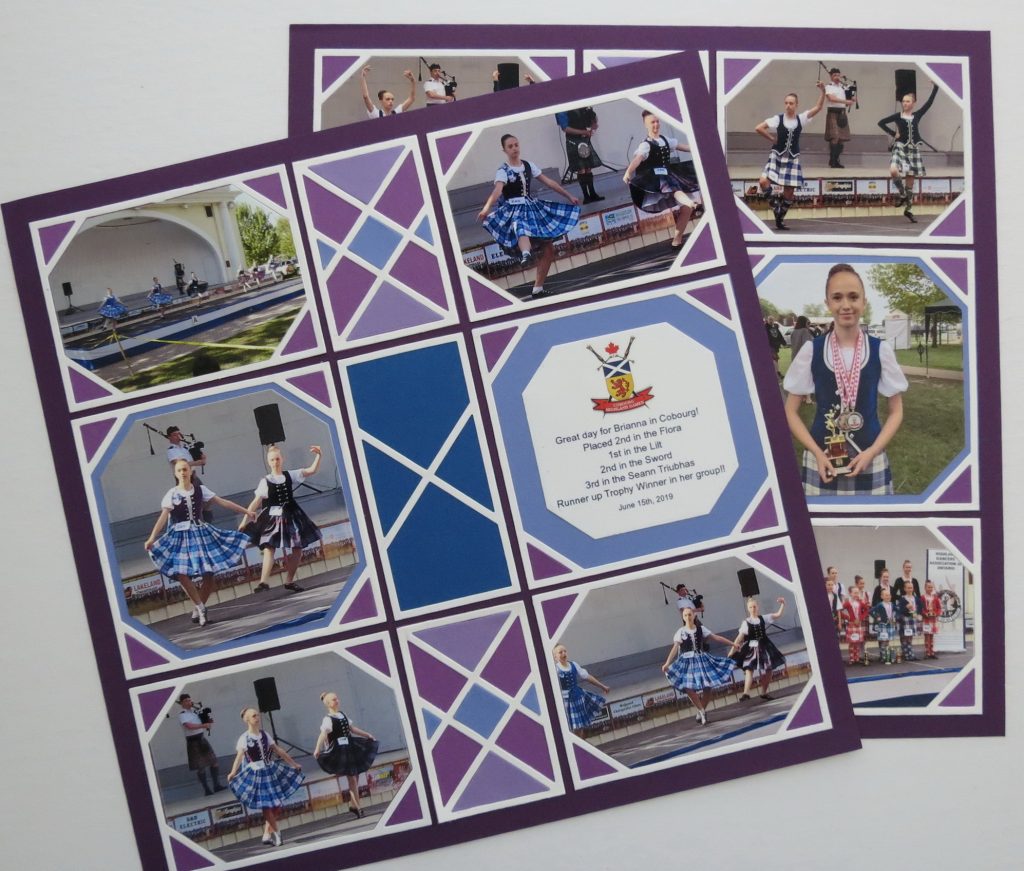 I want to thank my cousin, Sonya, for the photos of her daughter at her Highland Dancing Competitions. Maybe one day we'll see Brianna competing in person, but enjoy seeing her through her mum's eyes!
Andrea Fisher