Birds tend to be the first sign of spring round here, but a close second is the arrival of the spring flowers. I'm sure we all have our favorites and snap photos to scrap all the time, but are there other ways to add flowers to our scrapbook pages? Yes, emphatically, yes! They can be used as photo corner clusters, bullet points to enhance your journaling lists or as I'm going to use them today, to pull a whole page together like a full garden on a page.
I do hope that you have a few of our flower dies, but if not, now is your chance to see what a few of them can do and then make your list to shop. Unfortunately, a few I have used are retired, so ideas using them will be for those who already own them to get them out and start using them!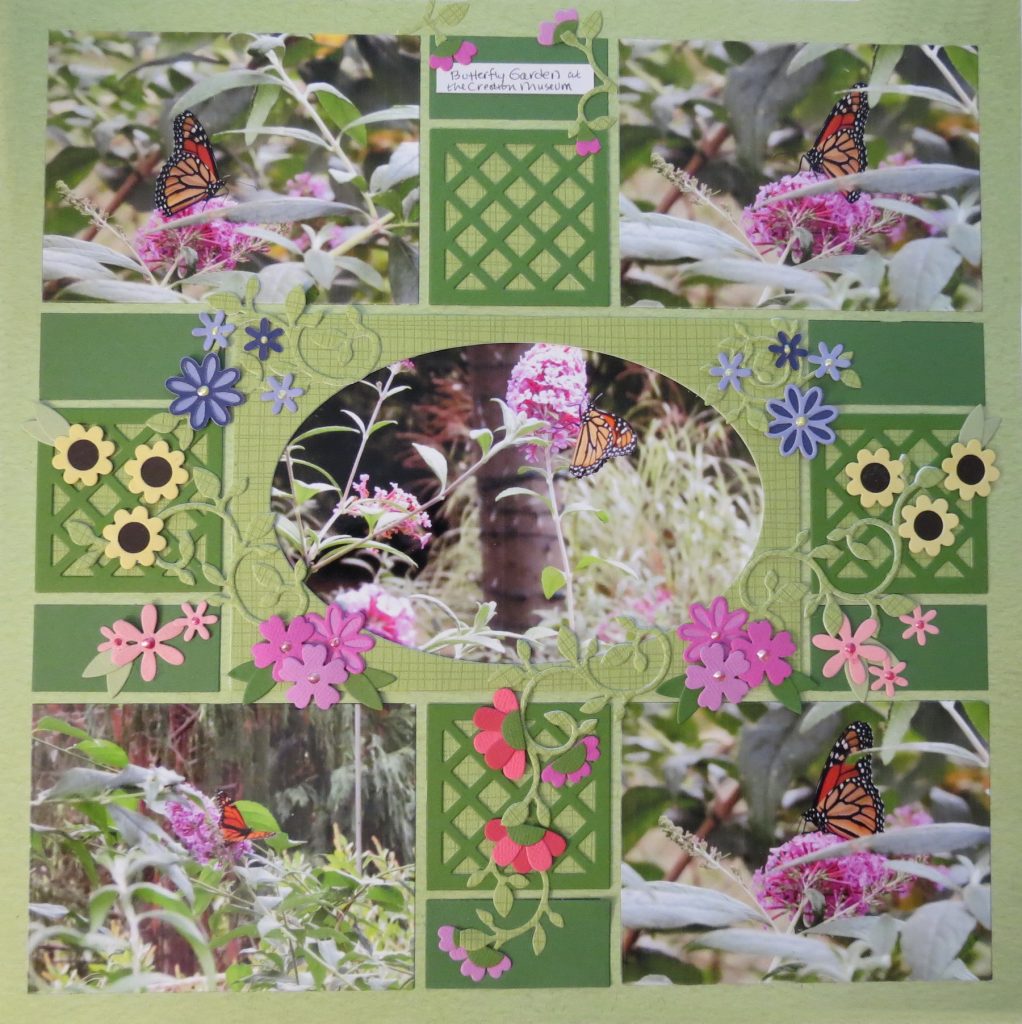 The Photos
I've chosen five Butterfly photos for each of the horizontal spots in Pattern #202 and placed four of them to fit to the New Leaf Mosaic Moments Grid paper.
I've used a crosshatch patterned paper for the oval frame and the background for the Lattice die tiles. The Lattice Die 2x2s are cut in green and also stacked with additional layers of white die tiles for dimension and the ovals frame is triple layered for stability and to build an area to place the flower arrangements and allow the flowers to hang over the edge instead of lying flat on the photo.
TIP: Save all the pieces from the Lattice die to create layers on other pages or cards.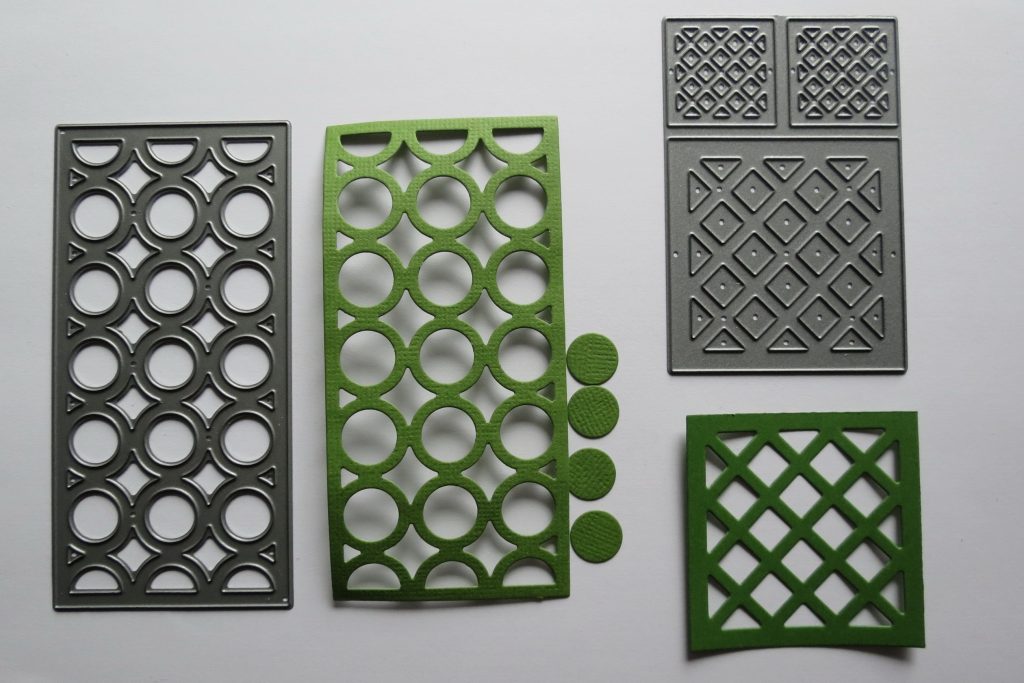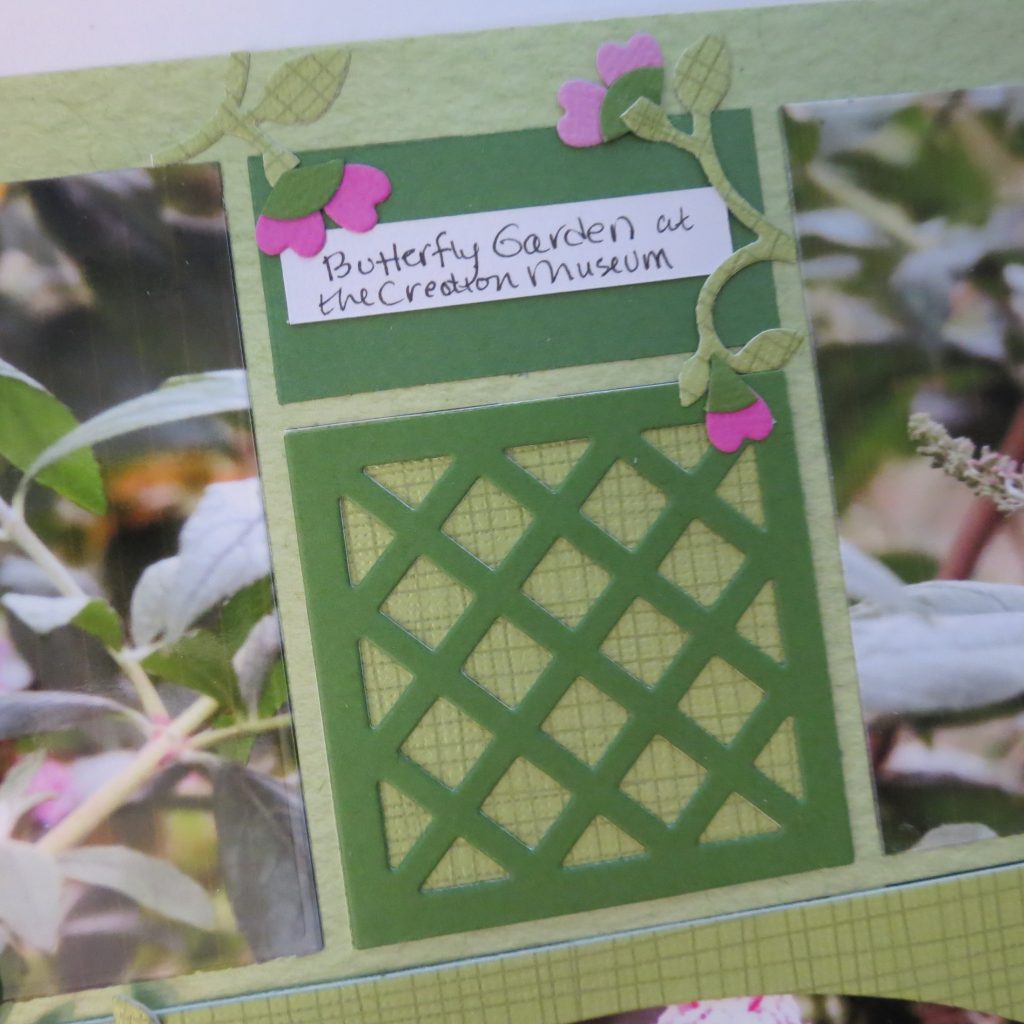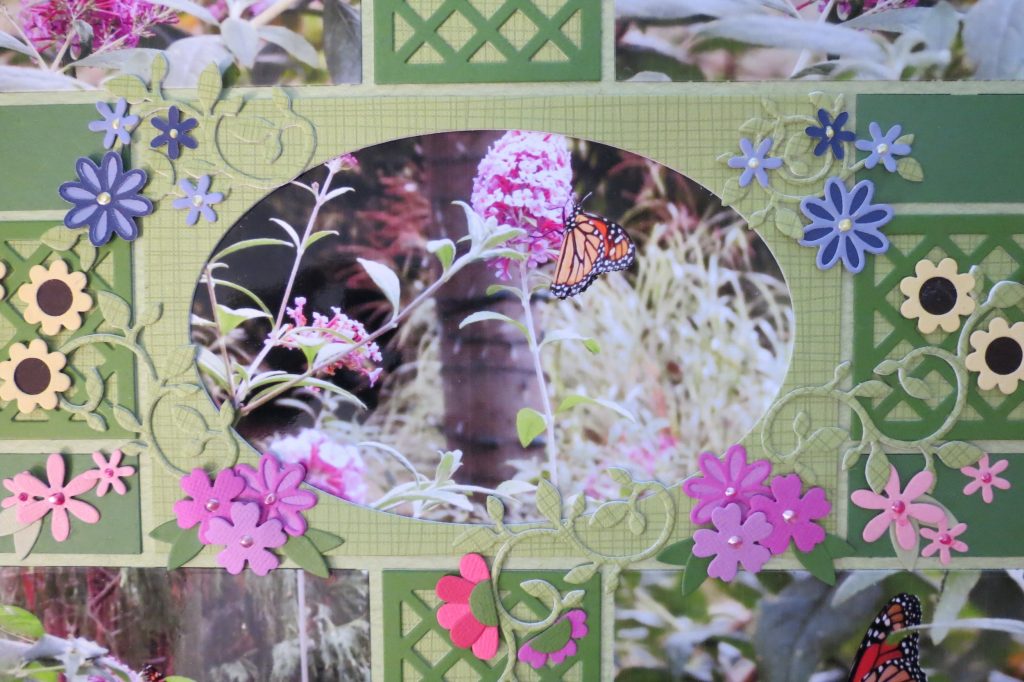 The photos are full of greenery and a spot of color from the flower and the butterfly. By choosing a fairly green background to all the photos it allows me to bring color in through a variety of Mosaic Moments Flower dies. Many of our Floral dies are 2x2s and would fit nicely into the 2×2 spaces in this pattern. However, I decided to go with several floral dies in which the flowers can stand alone, or in this case, be grouped in clusters for a garden effect.
The Flowers
TIP: Cut more than you need and in more colors for options. Save these pieces organized in a small container to be able to use these on other pages or on a card. Doing the initial work will take some time, but having the resources ready to pull out when you need a quick card, is invaluable.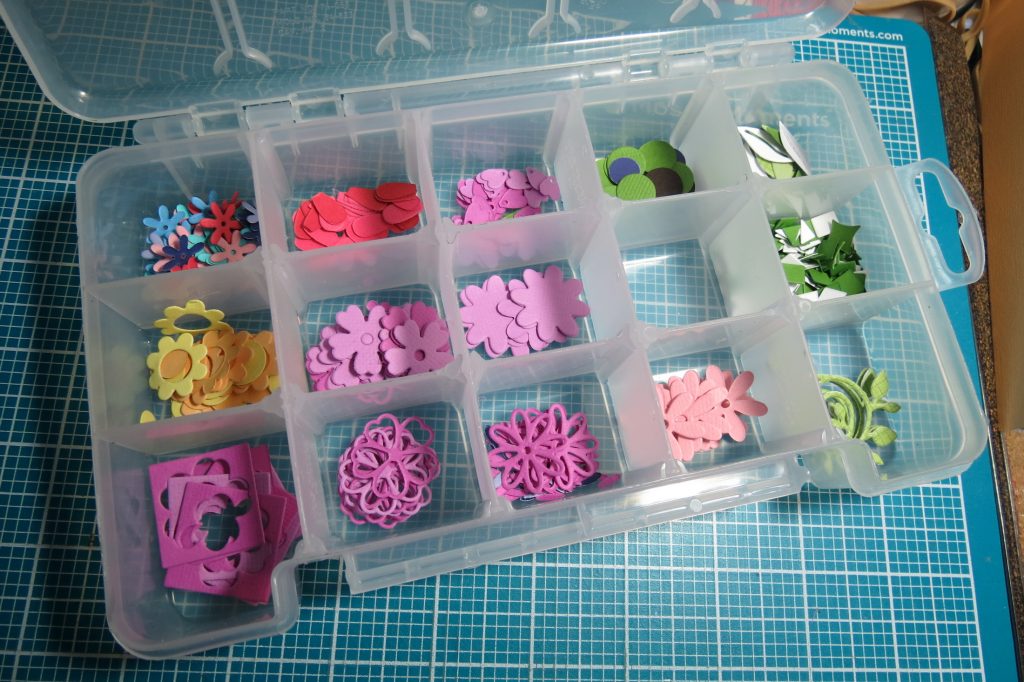 TIP: Use a "picker" tool to quickly pick up small pieces. I use a Crystal Katana, but I've also used other less expensive tools to do the job. A good pair of reverse tweezers are also invaluable when picking and gluing your flower pieces.

Let me show you the flowers that can be made from some of our flower dies and from the pieces of other dies.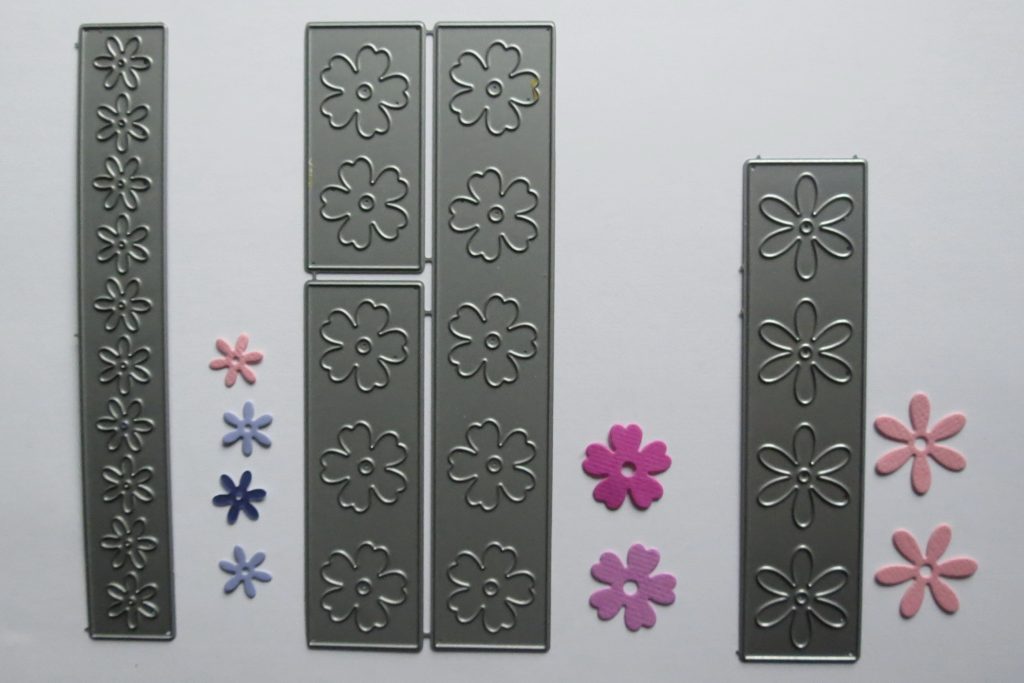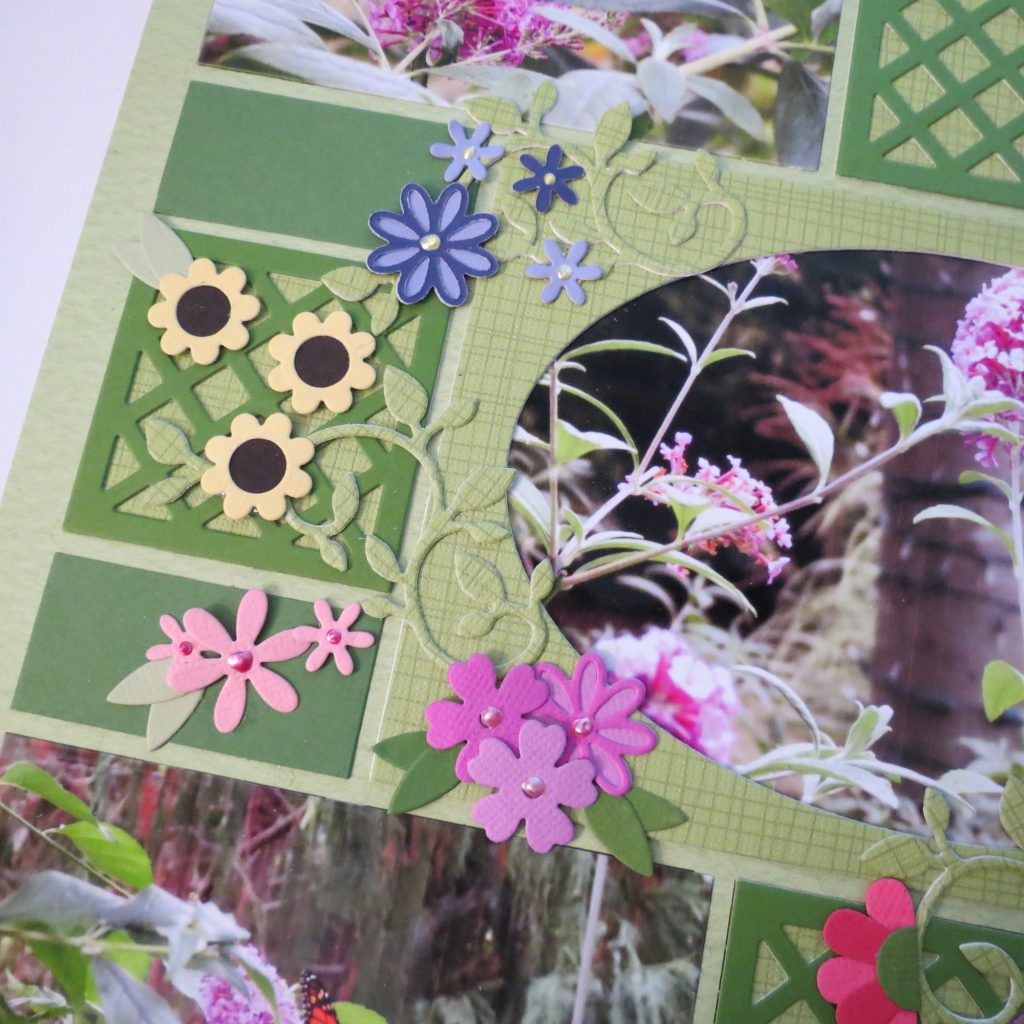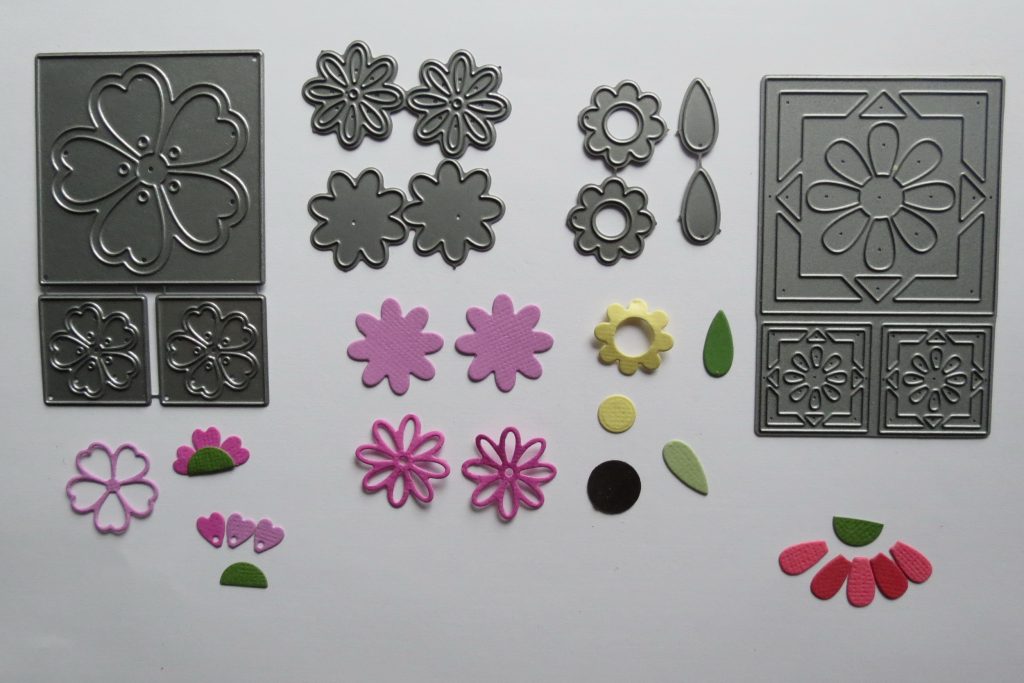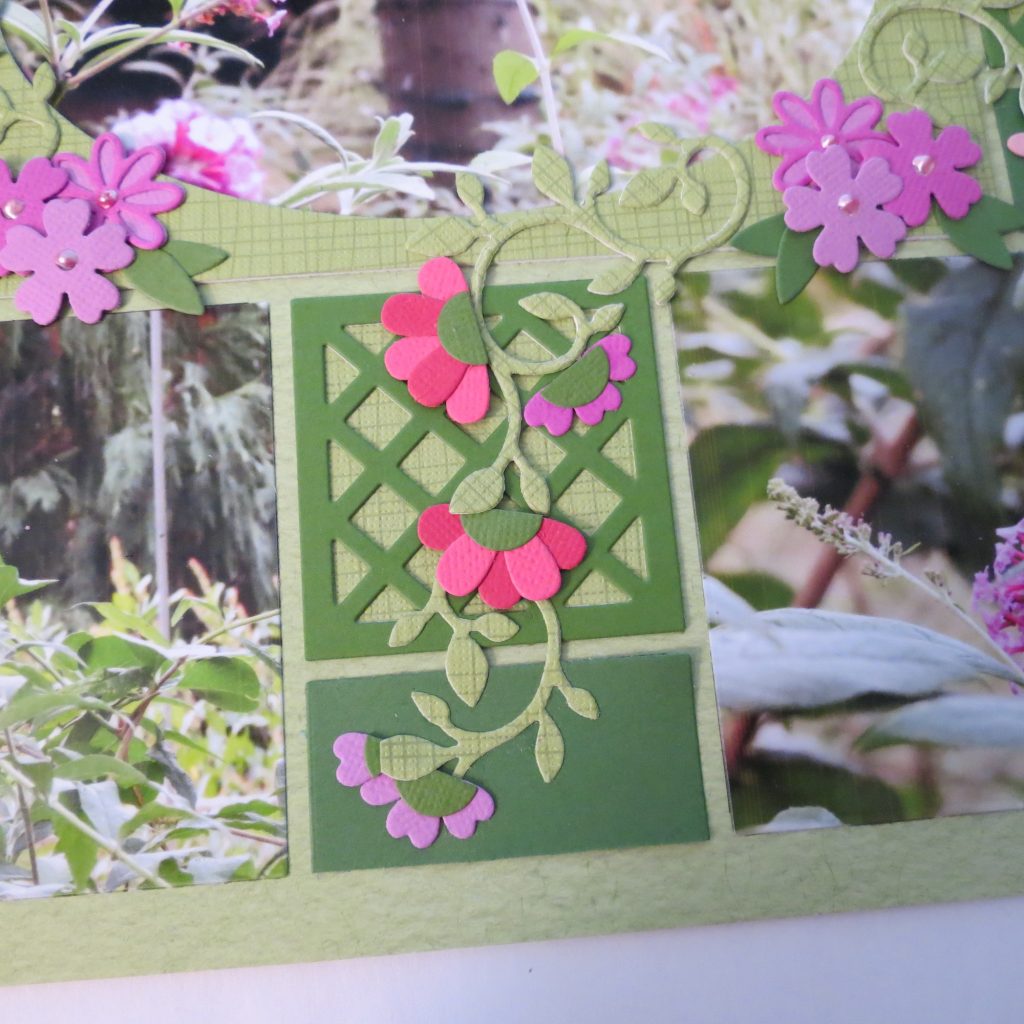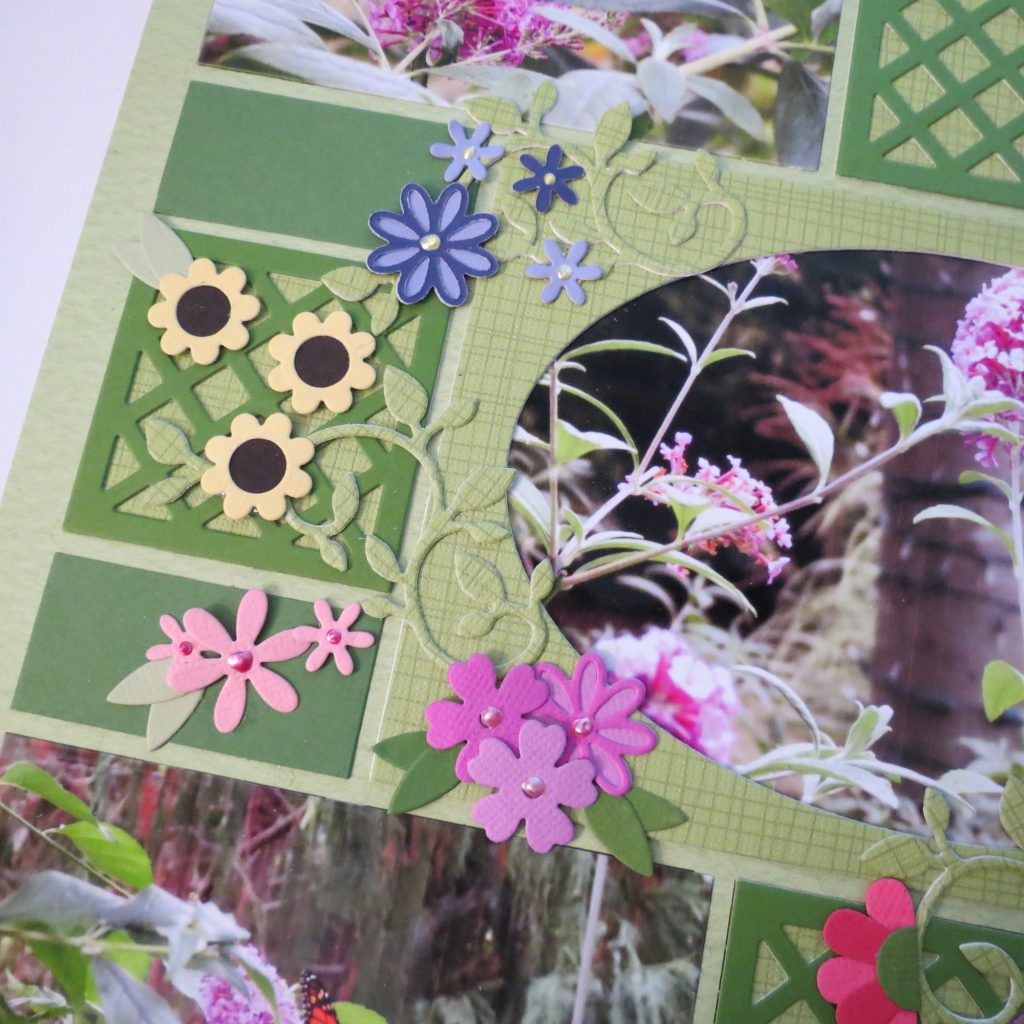 The Vines. These were made using Taylored Expressions Bloomers Greenery and cut from the green hatch mark cardstock and layered with a white cardstock for stability. With the lattice, I thought the vines would be a nice way to anchor the flowers to various spots on the page and let it become an element that helps move your eye around the page.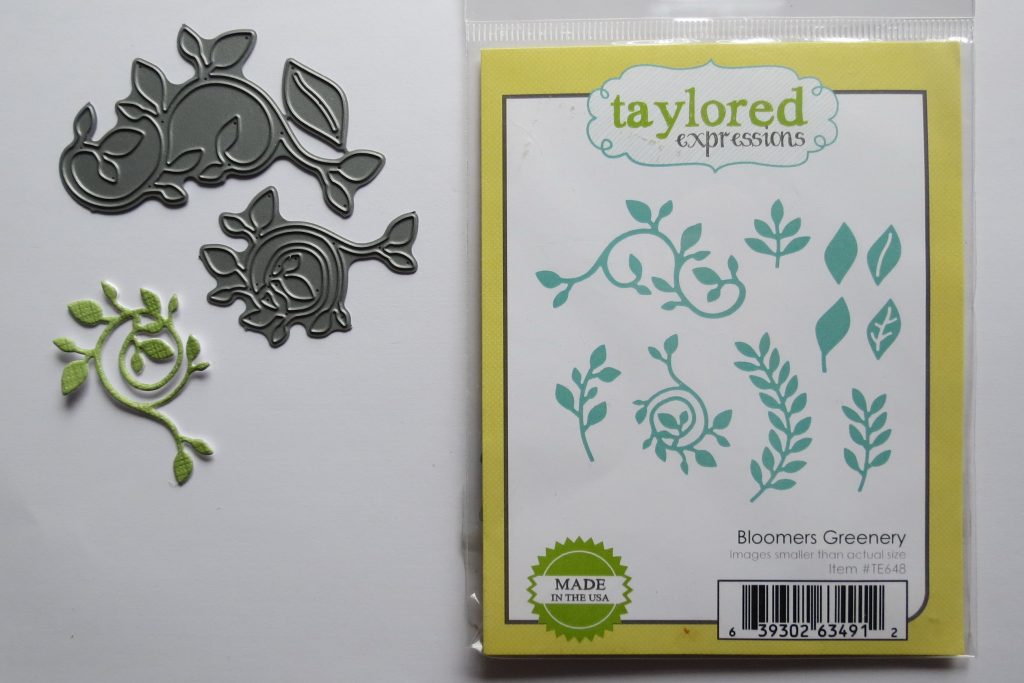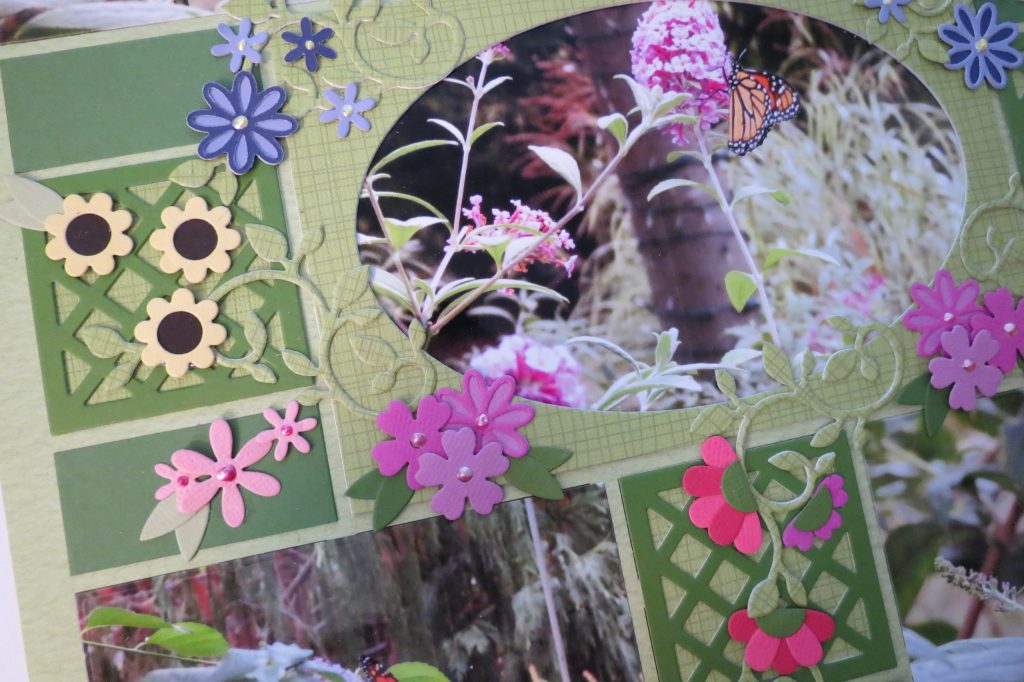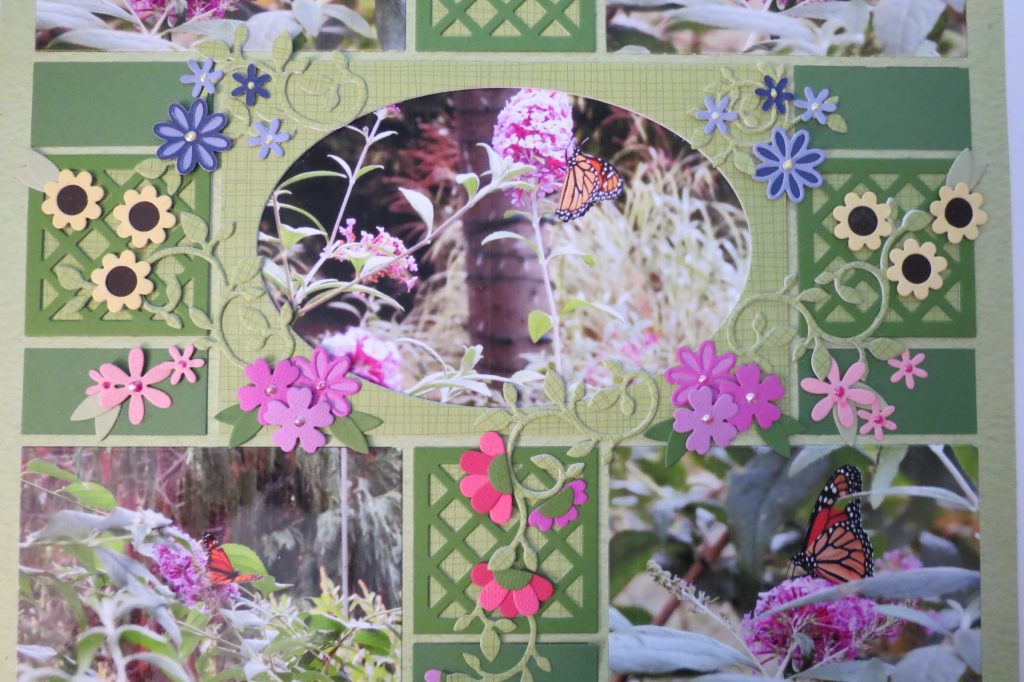 The Pattern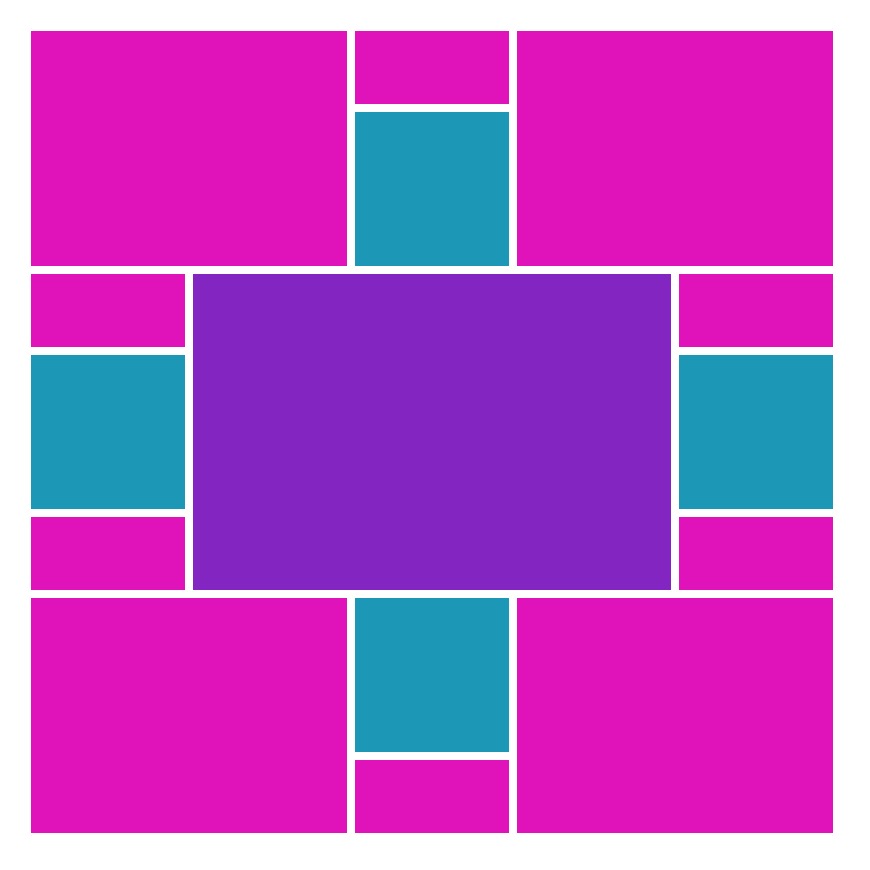 The Pattern I chose to work with is a Symmetrical pattern, #202, meaning that it is a balanced pattern, same on both sides of the middle. As such, I also wanted to try to keep the placement of flowers the same on both sides. They aren't exact, but by keeping the colors the same your eye believes that it is.
Embellishing the Embellishments
The final finishing touches are Liquid Pearls to the centers of each of the flowers helping to hide the pop dots and foam mounting dots I used to add enough dimension to the flowers to layer them in groups.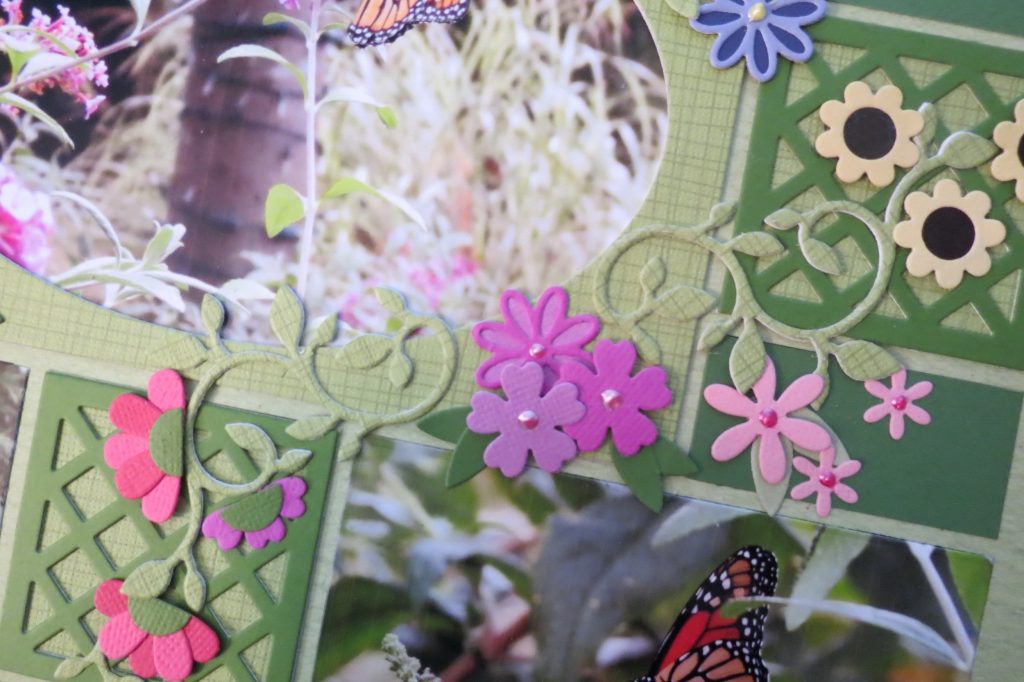 SUPPLY LIST:
Oval Frame Die Set 4×6
Circle Frame and Flowers Die Set
Layering Ribbon Border Die (retired)
Daisy Row Die Set
Daisy Die Set
Perfect Petals Die Set
Perfect Petals Border Set
Lattice Die Set (2×2)
Circle Time die (retired)
Wild at Heart Set (retired)
Embellishments:
Ranger Liquid Pearls
Taylored Expressions Bloomers Greenery
Grid Paper:
Cardstock:
Darice Hatch Mark Green
Remembrance Earth Green
American Craft various colors from the Pastels, Brights and Spring Collections
It's a good idea to think outside of the box at times to see how versatile our dies really are. We invest in them and once used in the conventional manner forget to try using them in other ways to add simple embellishments to our pages.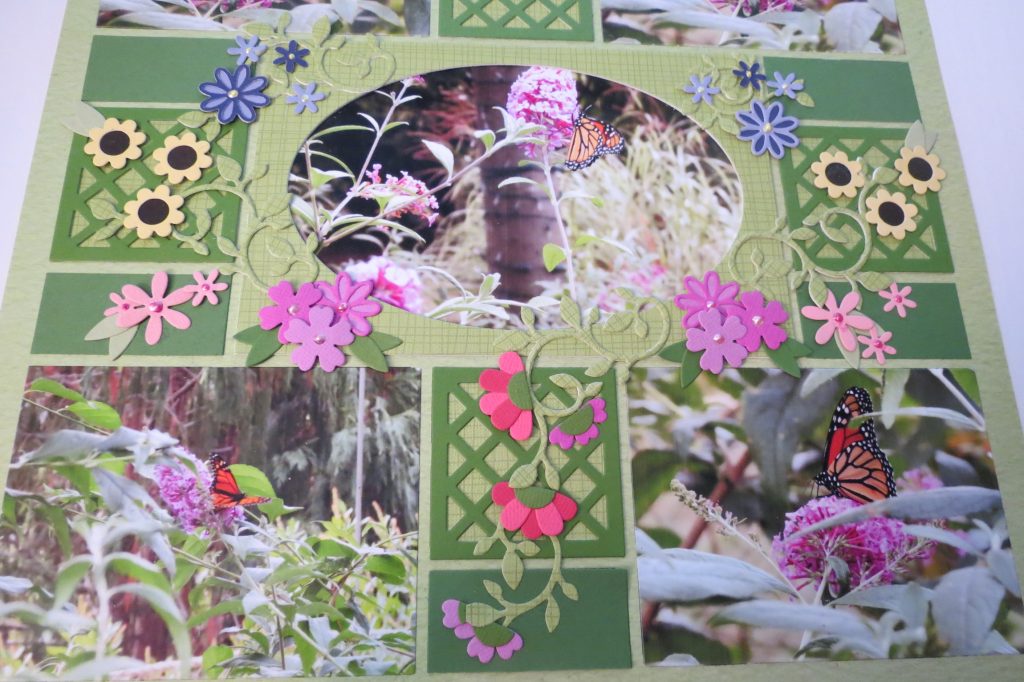 By taking our scrap papers and cutting and saving pieces pre-cut we can easily create a wealth of additions for future pages. You need not be limited to cardstock, but do try cutting some of your patterned papers and see how well they can work! It's your turn to create a garden full of paper flowers!
Andrea Fisher