The Lazy Days collection of Mosaic Moments Grid Papers includes these colors: Fields, Natural Weave, Lakeside, Cabin Wood, Rain and Sunlight. I was working with Lakeside when I got the photos of my son's family's hike earlier that day and decided to make a switch to a "B" Plan.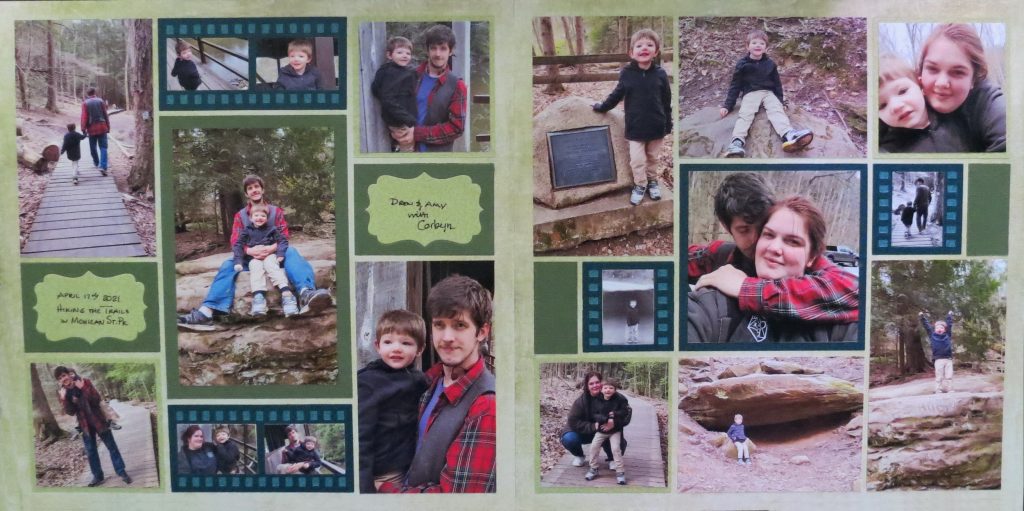 The early Spring hike in Mohican State Park was a perfect match for the Fields grid. The mottled green from light to dark, bright to muted…perfect for the emerging greens in the forest. I think any outdoor adventure should consider this Lazy Days Collection and the Fields grid paper.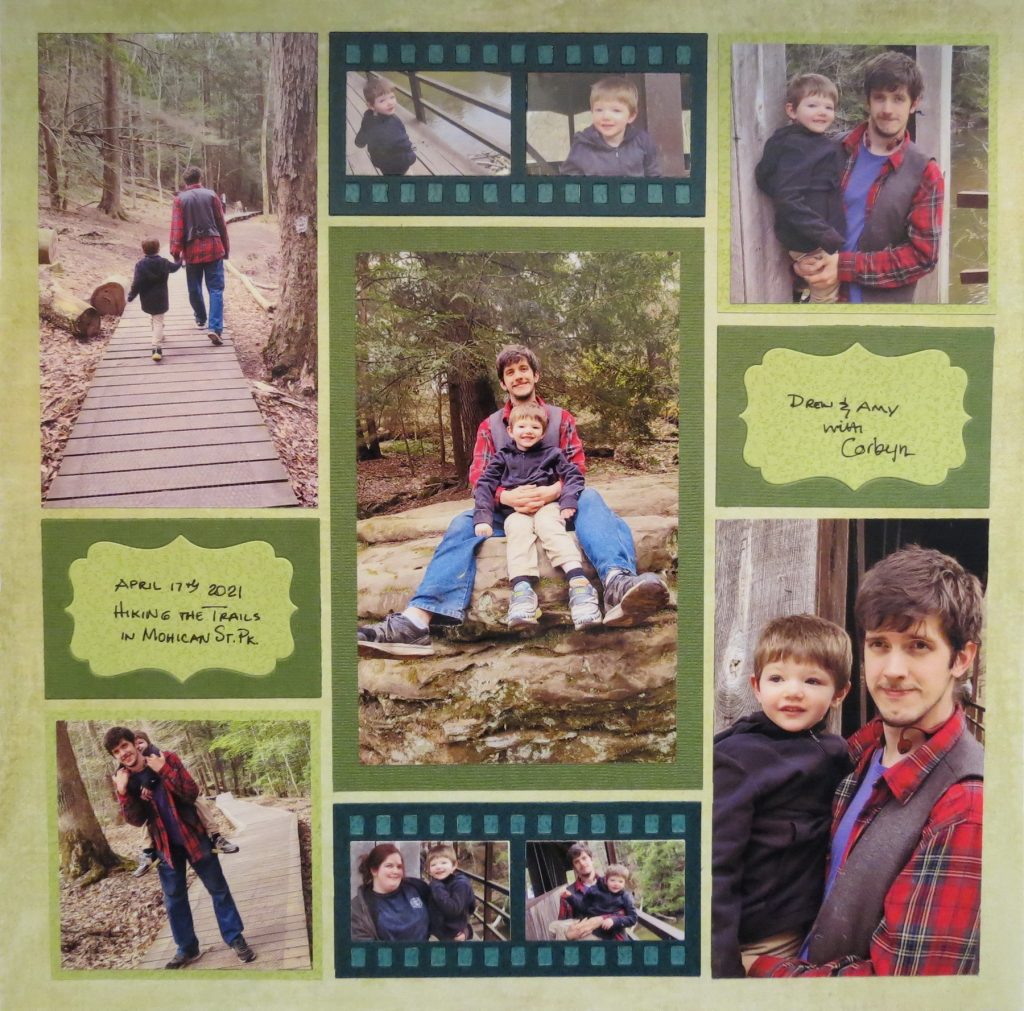 I used cardstock from a collection long retired from EK Success called Waterfall Tonal Color Sense. The papers are textured and dual tones on each side. The greens worked so nice as mats with the grid paper and then I added in a few teal shades to cut the Filmstrip Die Sections (2×2 and 2×4). I filled the holes with the paper flipped to the reverse side. It's definitely a non-traditional color for a filmstrip, but it is in keeping with my woodsy theme.
For two of the 2×3 spots I used the new Fanciful Frames Dies and cut them in Evergreen cardstock as I used in the focal mat section on page 1. They make a great spot to add the day, place and people for a brief journaling spot.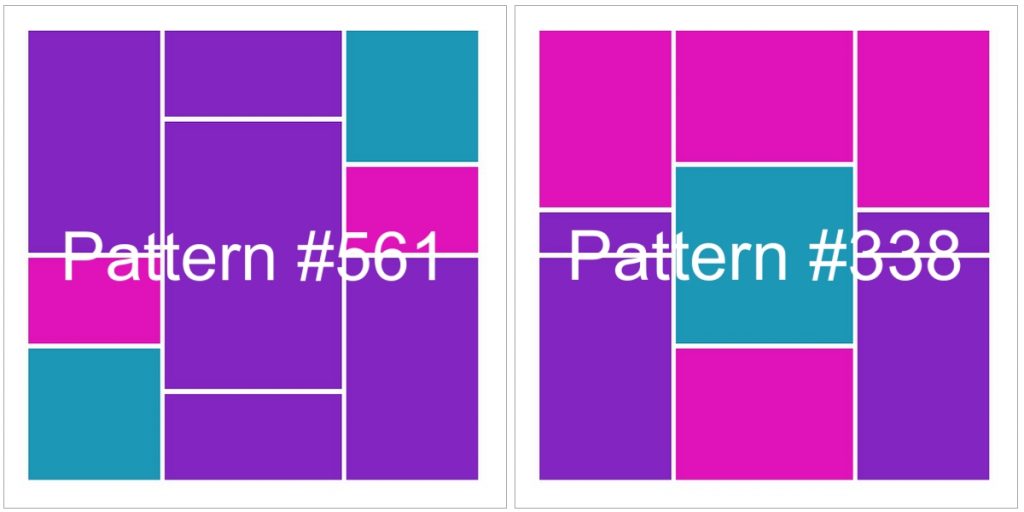 I began with Pattern #561 for page 1 and then for page 2 I began with the first pattern and replaced the center column in that pattern with the center of Pattern #338. I had a large square photo and 3x4s that I wanted to use, and I also wanted both pages to have filmstrip die pieces incorporated, so the 2×3 in the outside columns was change to a 1×2 strip and 2×2 spot perfect for slipping in two more filmstrips die cuts. Repeating the filmstrips on both pages helps to tie the layout pages together.
While there are a variety of sizes of photos in these patterns, it's always nice to be able to tuck a few smaller ones in by using the Filmstrip Dies.
I'm looking forward to getting outside this year and taking some photos that will look great on this collection of Lazy Day Grid Papers, how about you? For inspiration from a layout in Lazy Days "Rain" see this Needles Hwy. layout.
Andrea Fisher