Anniversaries are special. Each year, they give us a time to celebrate our love, look back and remember all of the things we have done together, and make plans for the future.
Document each of these special days in your scrapbook. You might include the day's activities, photos of your vacation, love notes to each other, or just photos of how you look at that time.
Here are six layouts to inspire you.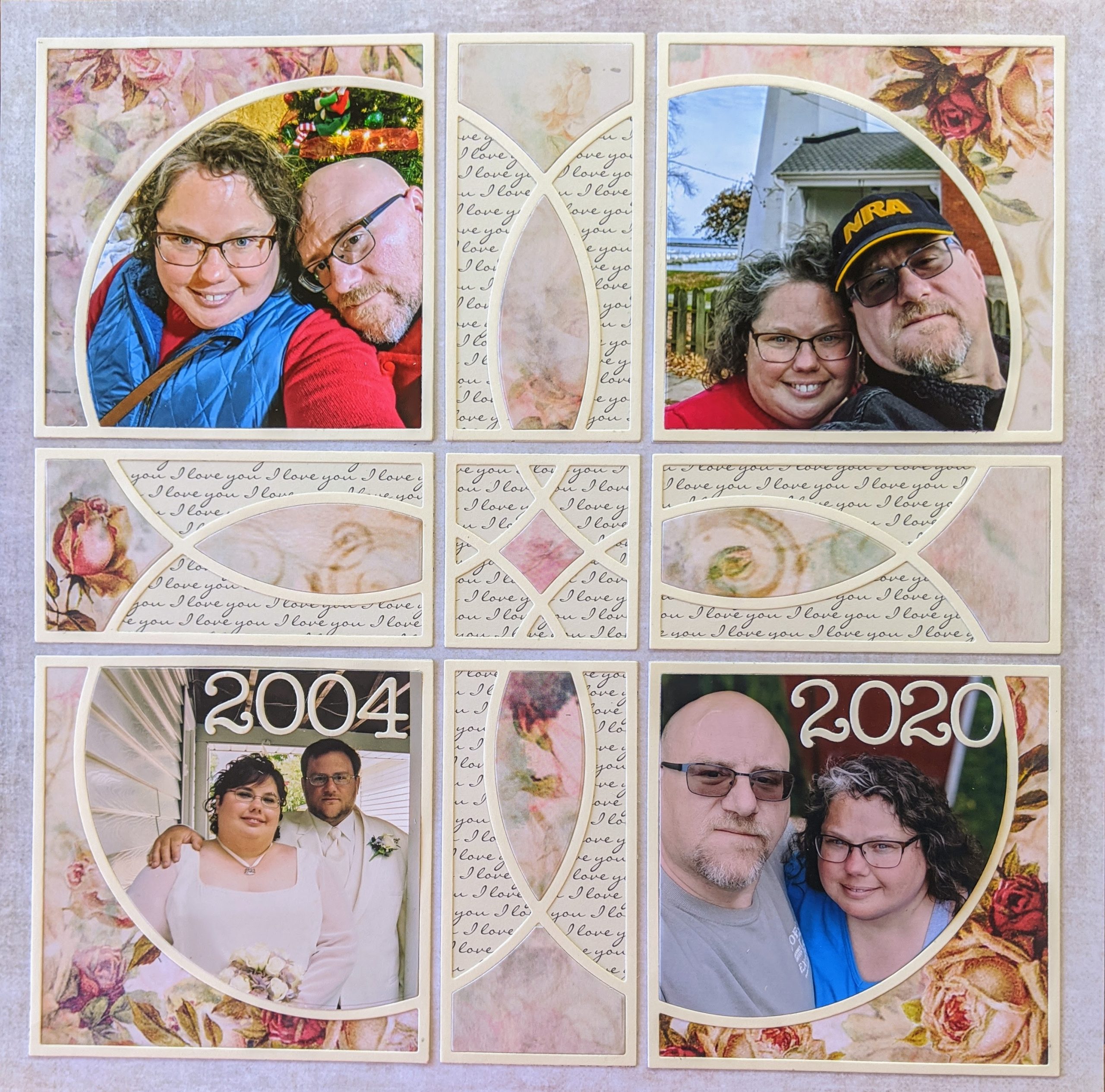 "16 Years" by Candy Spiegel - Pattern #368
Interlocking rings, like those found on a wedding quilt, symbolize the continual love of a couple. The Clover Set provides a beautiful opportunity to showcase those unbroken circles.
On this layout, Candy used three selfies taken in the past year, along with a wedding photo, to show the past 16 years together.
Celebrate with a Sweetheart
The Sweetheart Dies are meant to show off your love for each other. When placed together, they create connected hearts -- what could be more romantic than that?
Here, Tami used the Sweetheart Dies to remember an anniversary trip.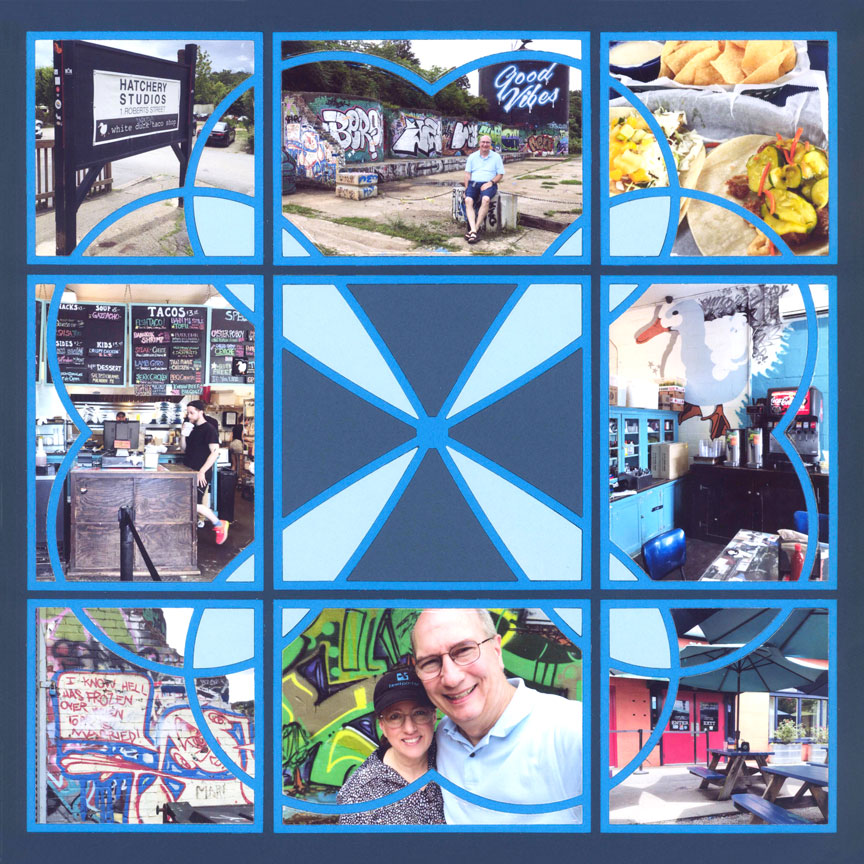 "Anniversary Trip" by Tami Potter - Pattern #344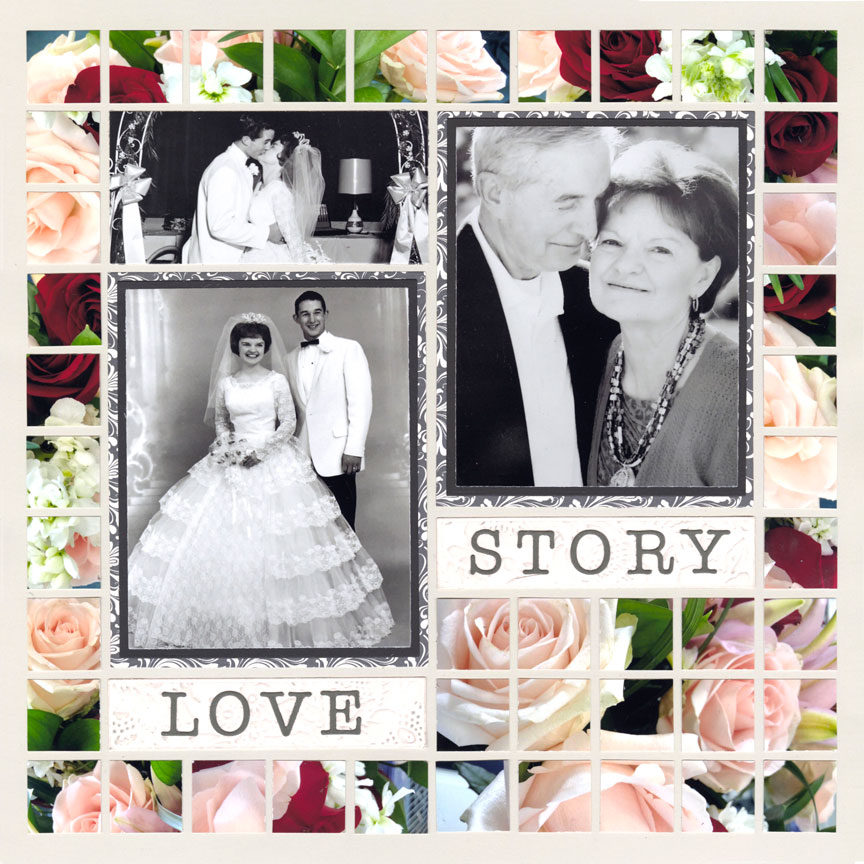 "Love Story" by Jodi Benson - Pattern #266
Jodi used wedding photos, as well as a current picture printed in black and white, to tell this story of love.
We love how the only color is in the roses surrounding the photos.
Did you notice this layout features only dies from the Explore Collection? Quicker-and-easier-to-work-with dies still create absolutely beautiful pages.
A special trip to a tropical location is about more than just the couple's love.
In this layout, Jodi used scenic photos and close-ups of the flowers as accents to the photo of the couple. When looking back, they will remember the sights, sounds and smells, as well as their love for each other.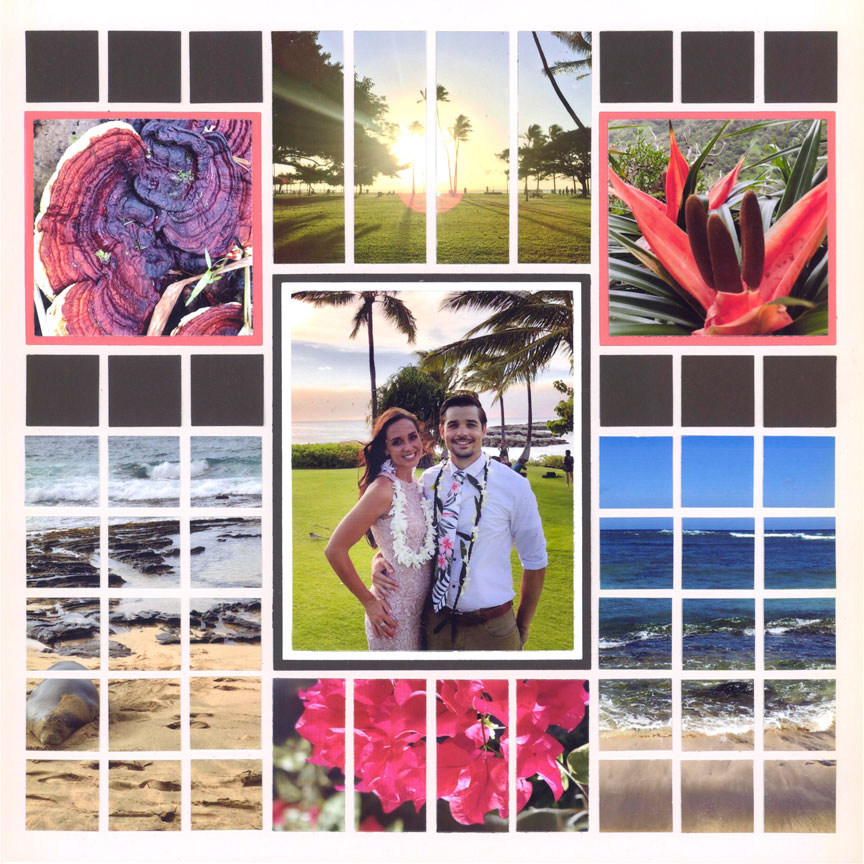 "Hawaii Scenery" by Jodi Benson - Patten #206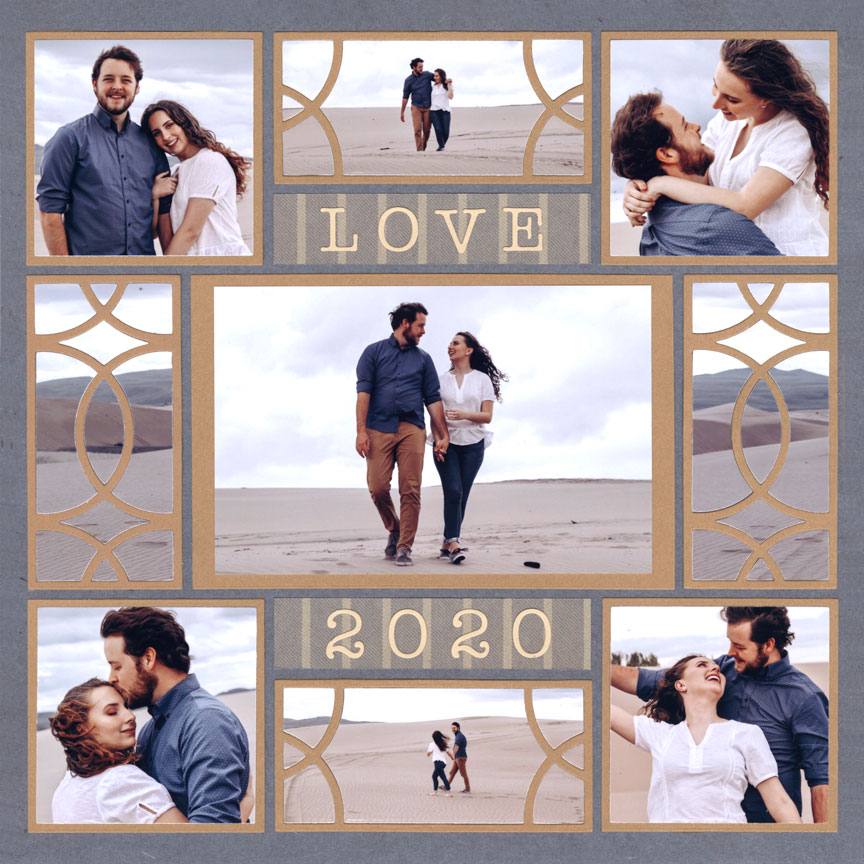 "Love" by Paije Potter - Pattern #461
Photo shoots are fun to participate in and they can generate some beautiful, emotional pictures.
Here, Paije used the Trellis Die Set to accent the photos without overpowering them.
Whether you enjoy a party for your anniversary or celebrate as a couple, take the time to snap a few photos of what you do on your special day. Include pictures of the food you eat, the restaurant you go to, the activities you enjoy together, and the decor around.
On this layout, Jodi used the Sweetheart Dies on the left side of the page. If this was a two-page spread, the far right side of the connecting layout could also feature the Sweetheart Dies.
The tiny interlocking heart outlines are from the Stitched Heart Collection.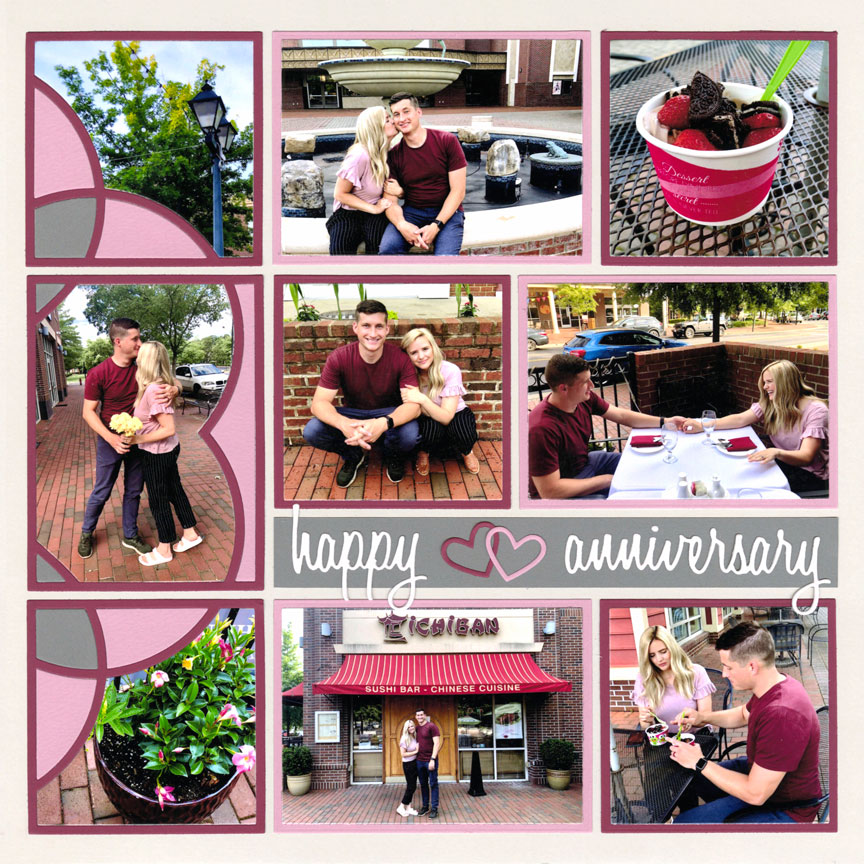 "Happy Anniversary" by Jodi Benson - Pattern #455