When you need a filler on your grid do you run for the borders? Your border dies that is! Do you have a favorite? Have you used it for more than just to fill a tile space in the pattern on your grid? Have you made it a key element on your pages?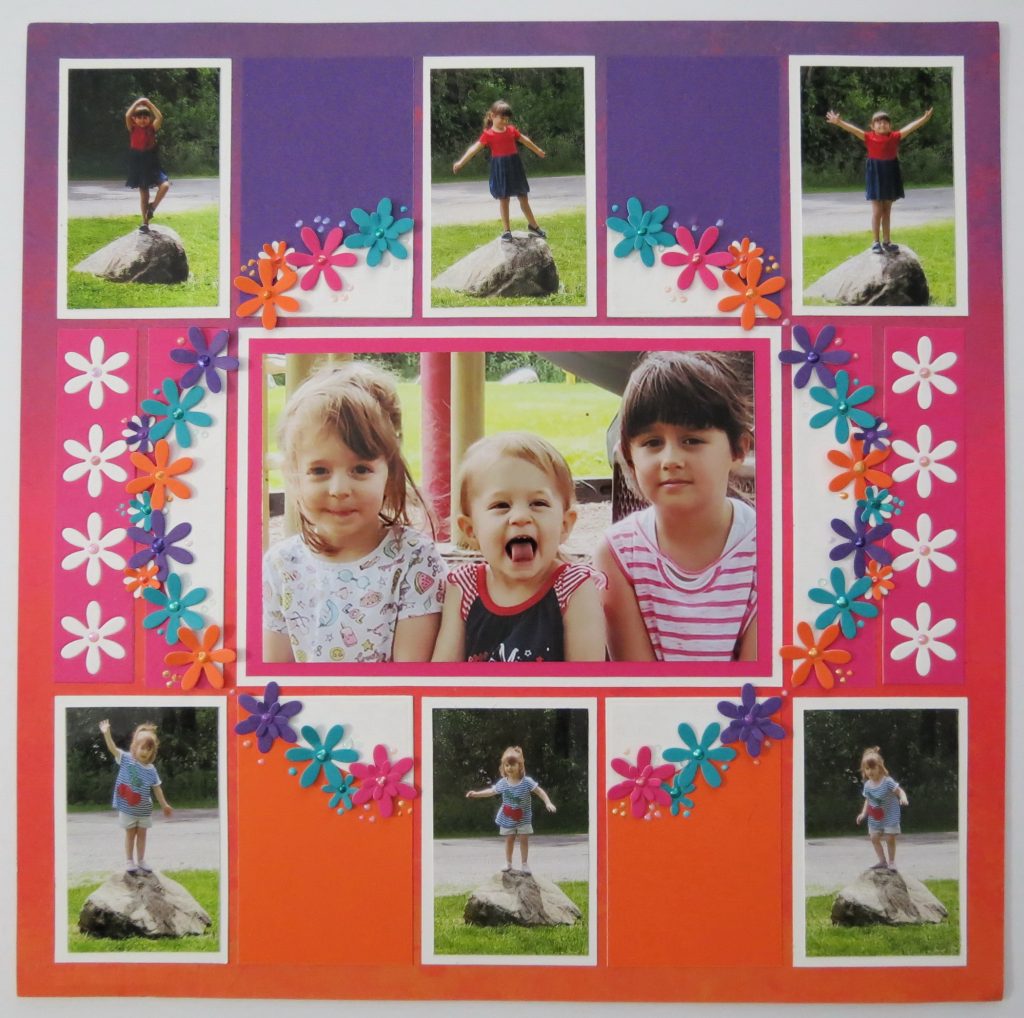 I'm going to use several dies for this layout presented on 12 x 12 Sunbrella grid paper from the Mosaic Moments Summer Collection. The first die is one of my favorites because I can do more with it, the Daisy Row Set Die. A die set that is now retired that you may have in your stash will compliment this die, it's the Layering Ribbon Die Set. These tiny daisies from this set cut clean and easy and are perfect for adding a little filler to the flower ring.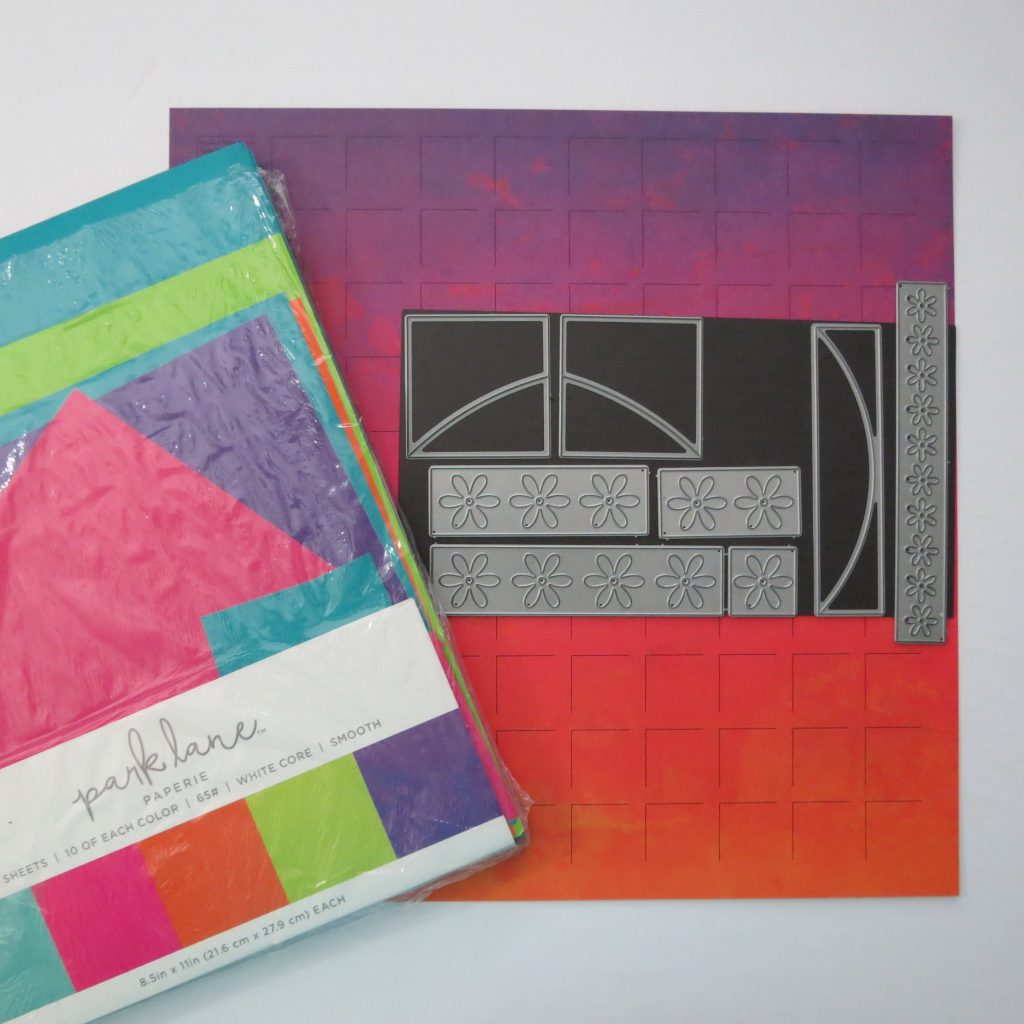 Additionally, as the page began to come together, I decide the design I'd planned required a bit more structure, so I went in search of the appropriate dies. With a center 4×6 photo I chose the 1×4 Horizon die, another border die, for my ends allowing me to continue to use the Daisy Row 1×4 as planned. Then I've added a portion of 2×2 dies from the Soleil 2×6 and 2×2 Block set dies thus achieving an oval shape to string my flowers on the edges.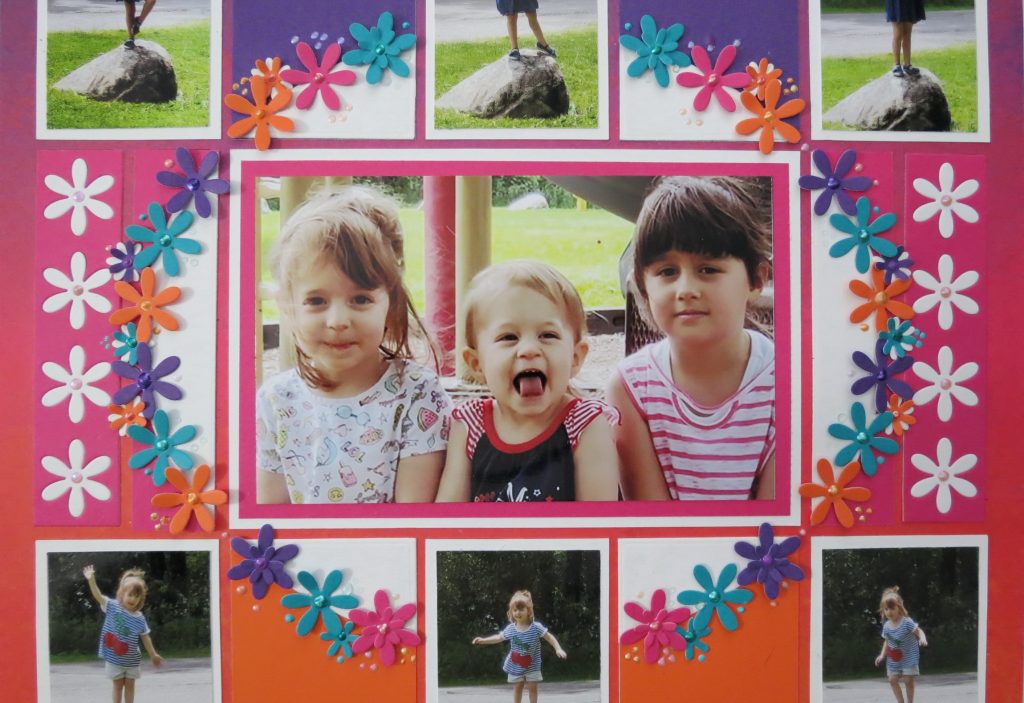 I'm using white mats with bold grid matching colors from JoAnn's Park Lane brand papers, a good match without sacrificing a grid paper to blend in with the base. The 1×4 Daisy Row in pink is filled with white daisies and finished with iridescent Love Potion drops from Nuvo. This is the clean, simple and traditional way to use this border die.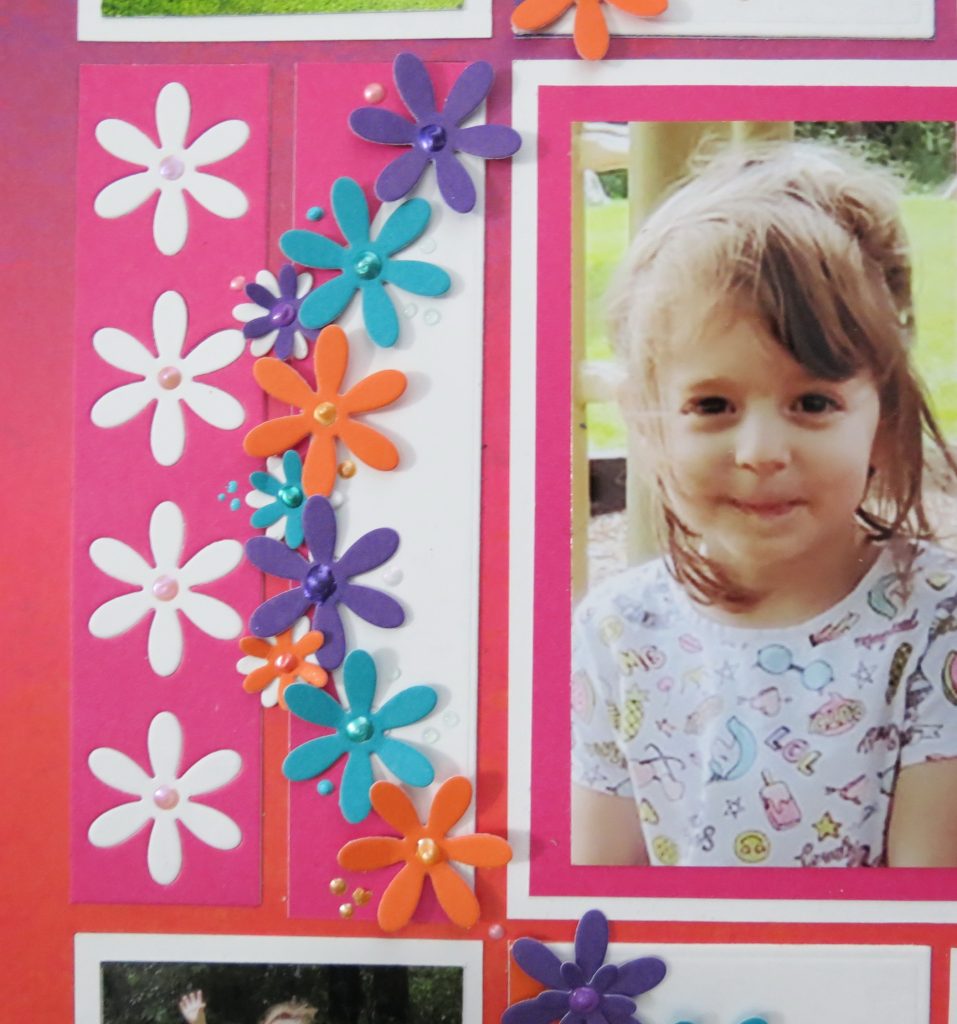 For a second way to use this die is using the flowers on their own. More flowers are cut in a variety of colors and arranged around the edge of the oval using stacked glue dots for varying heights. Additionally, the smaller daisies are doubled filling in around the oval. Edges of the flower petals are eased up for a more life-like appearance.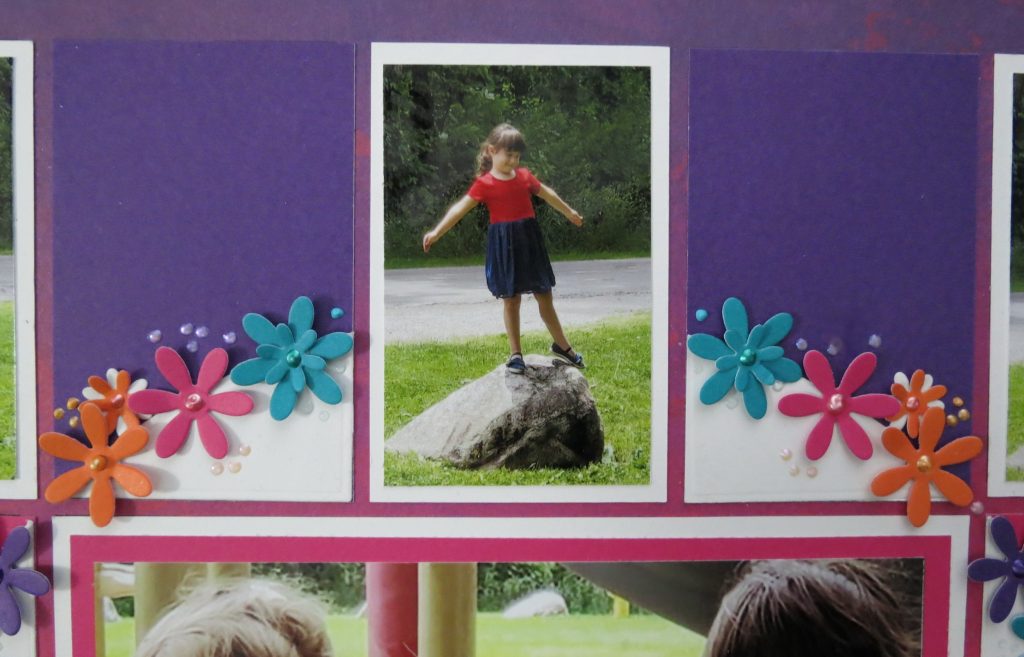 Then taking several colors of liquid pearls from Ranger Ink and Nuvo to fill in, on, and around the flowers for added texture, interest and finishing touches my page in complete.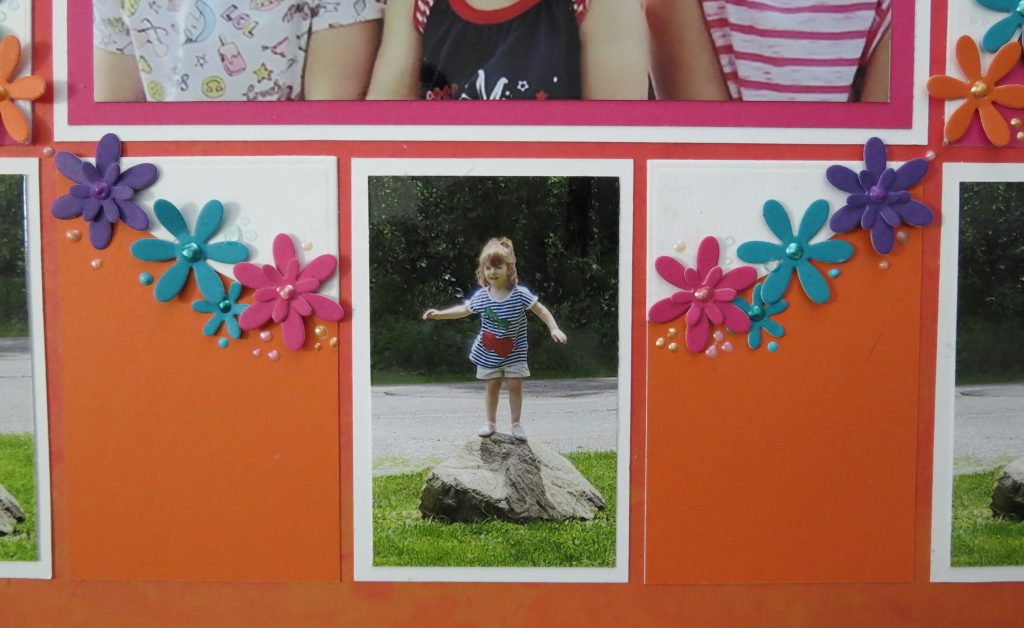 There are several border dies that can be used in multiple ways, start your adventure today and run for the borders!
Andrea Fisher