It's always fun to add a few embellishments to your layouts and page kits are no exception. This page and the particular patterned paper were the right fit for the 8 Petals Dies. The paper even helped me to choose the photos to use as it reminded me of an outfit my granddaughter wore in one of our outdoor photo shoots early Spring a few years ago.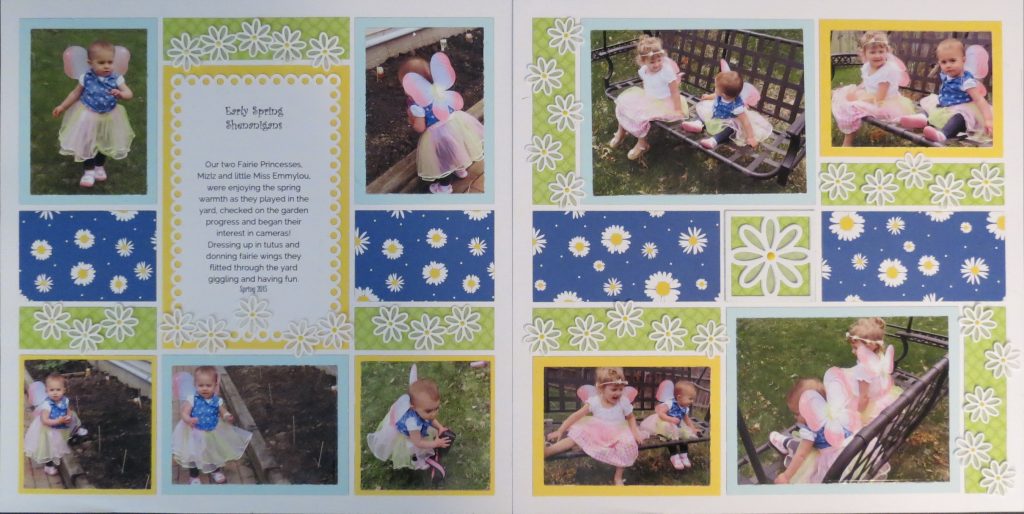 Layout Change:
I changed the pattern from a pinwheel design to a row pattern. I was able to run a full two-page band with the blue daisies.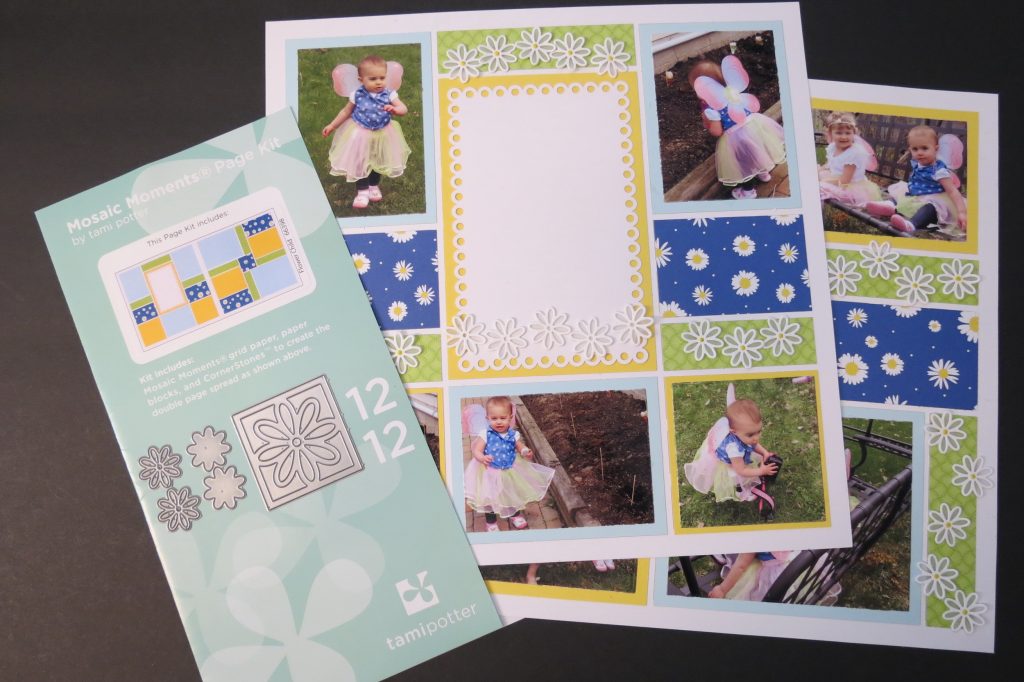 Paper Change and a Die Cut:
I flipped the 2×2 square to the green side and then triple cut the 2×2 cornerstone and stacked them together. I cut a backing of vellum that was cut to lay in the background of the flowers.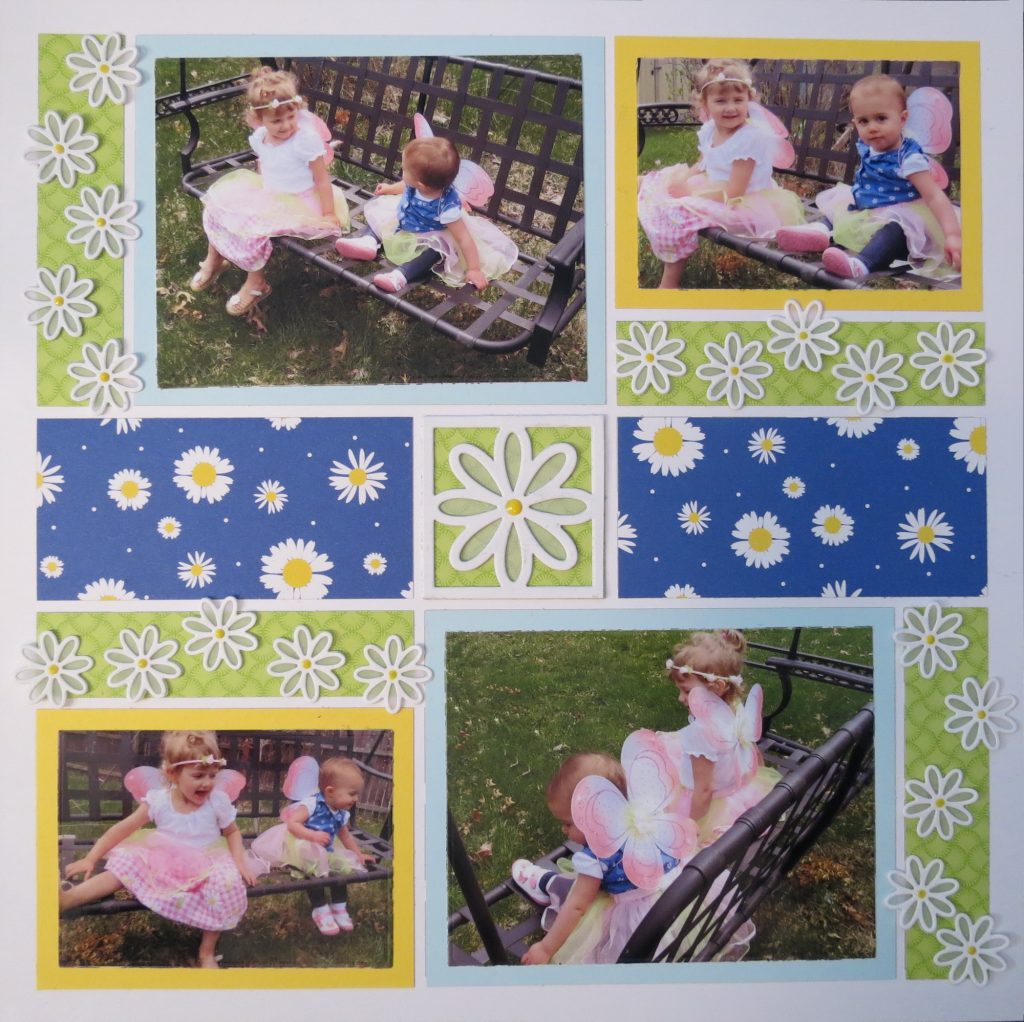 I also used the small solid flower die to cut backings for the smaller 8 Petal Die in vellum and attach. Each flower is randomly placed on the green paper tiles on both pages.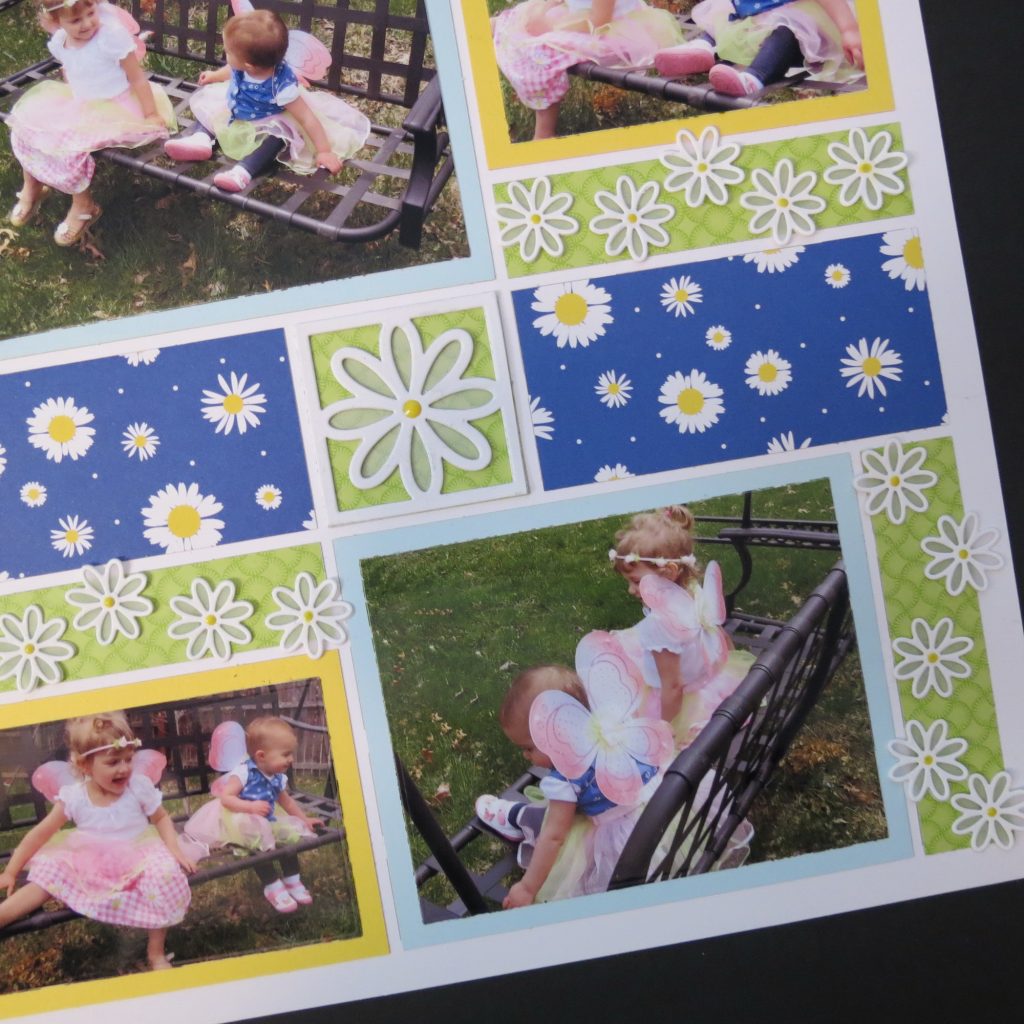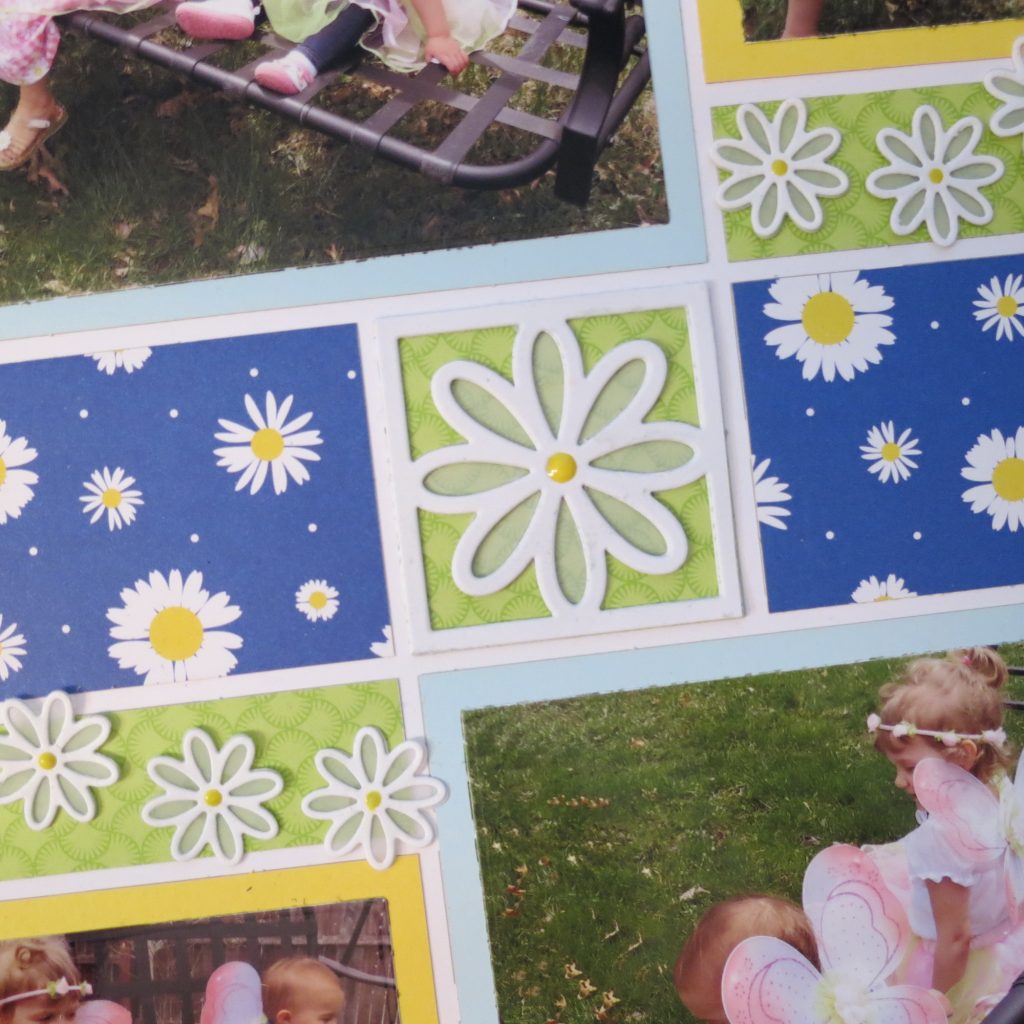 Title Embellishment:
The white scallop layer is perfect for my title and journaling and after composing what I wanted to say I then used the computer to format and print. Adding a few flowers along the bottom edge of the mat carries the flower dies across the band.
Adding some dies is a simple way to tweak your page kits and add a little dimension and personalization.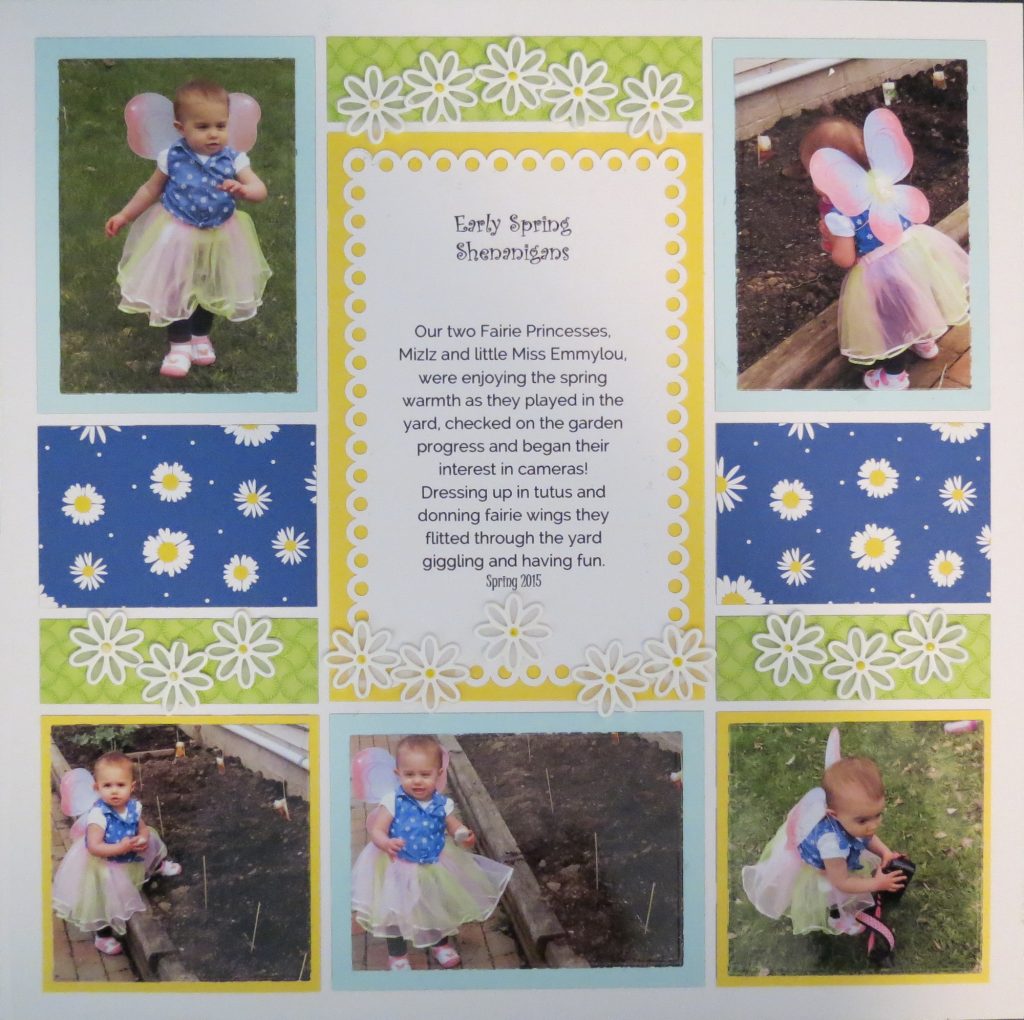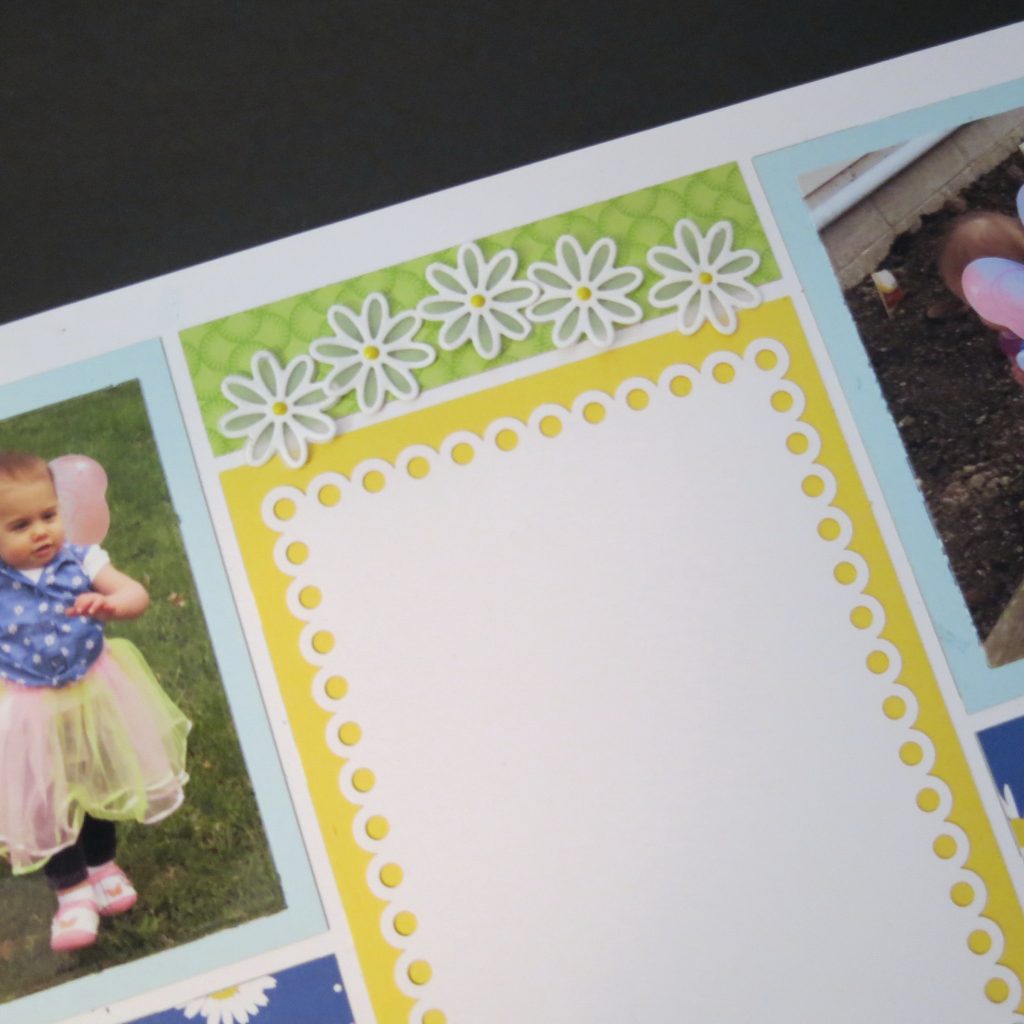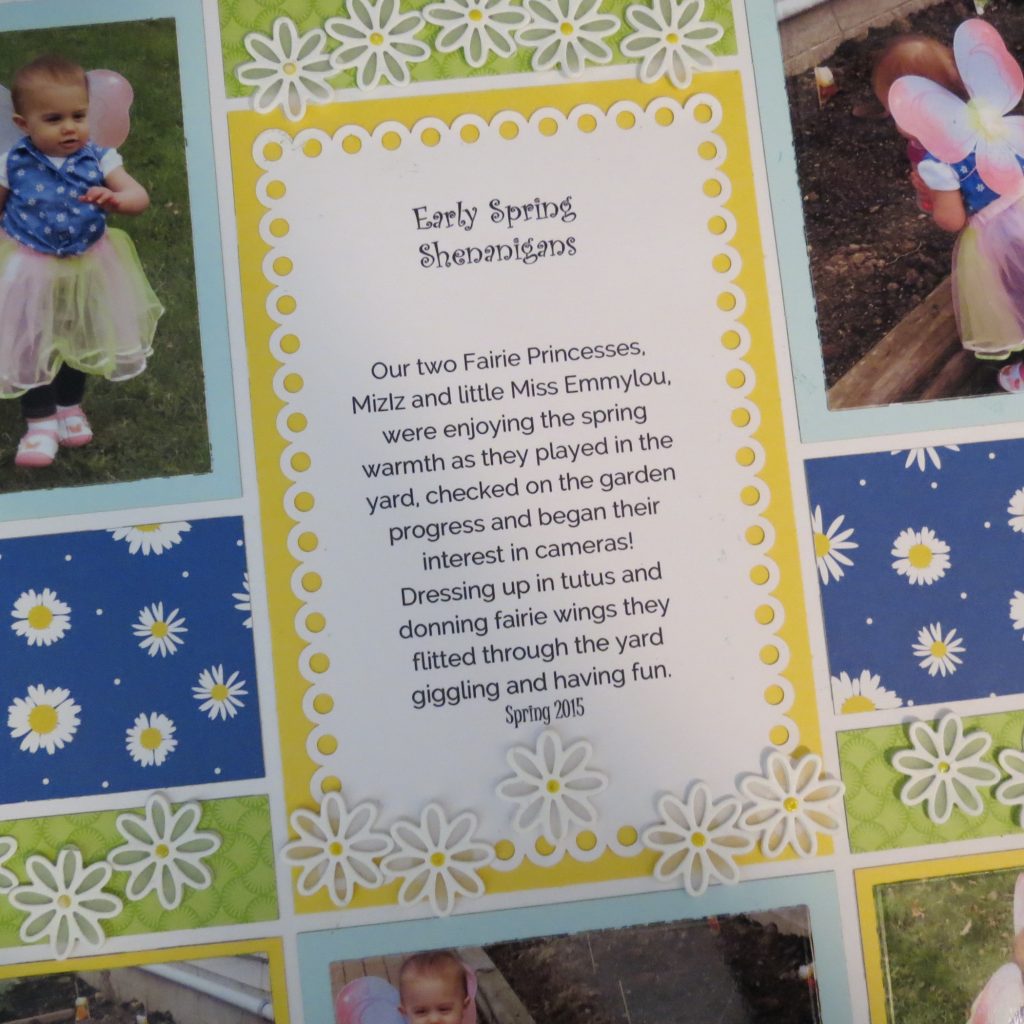 TIP: to print on pre-cut mat like this Scallop mat, attach with dot adhesive to a 4" x 6" piece of cardstock along the top edge. Format your journaling for a 4"x 6" size and then print it out according to your printer instruction. Then remove the scallop mat from the card and apply to your layout.
SUPPLIES:
• Dies: 8 petals 2×2 die, and 8 petals dies from the Oval mFrame Die set.
• Nuvo Crystal drops in Daffodil
• Glue dots to "pop" up the flower dies.
Page kits make scrapping the Mosaic Moments Grid System easy, and if you reach into your collection of dies and find ways you can dress up your page kits, you'll find ways to make them special!
Andrea Fisher