Bring new life to your summer pages with some sensational ideas. Grab a cold drink, put your feet up and enjoy the sunny inspiration below.
---
---
---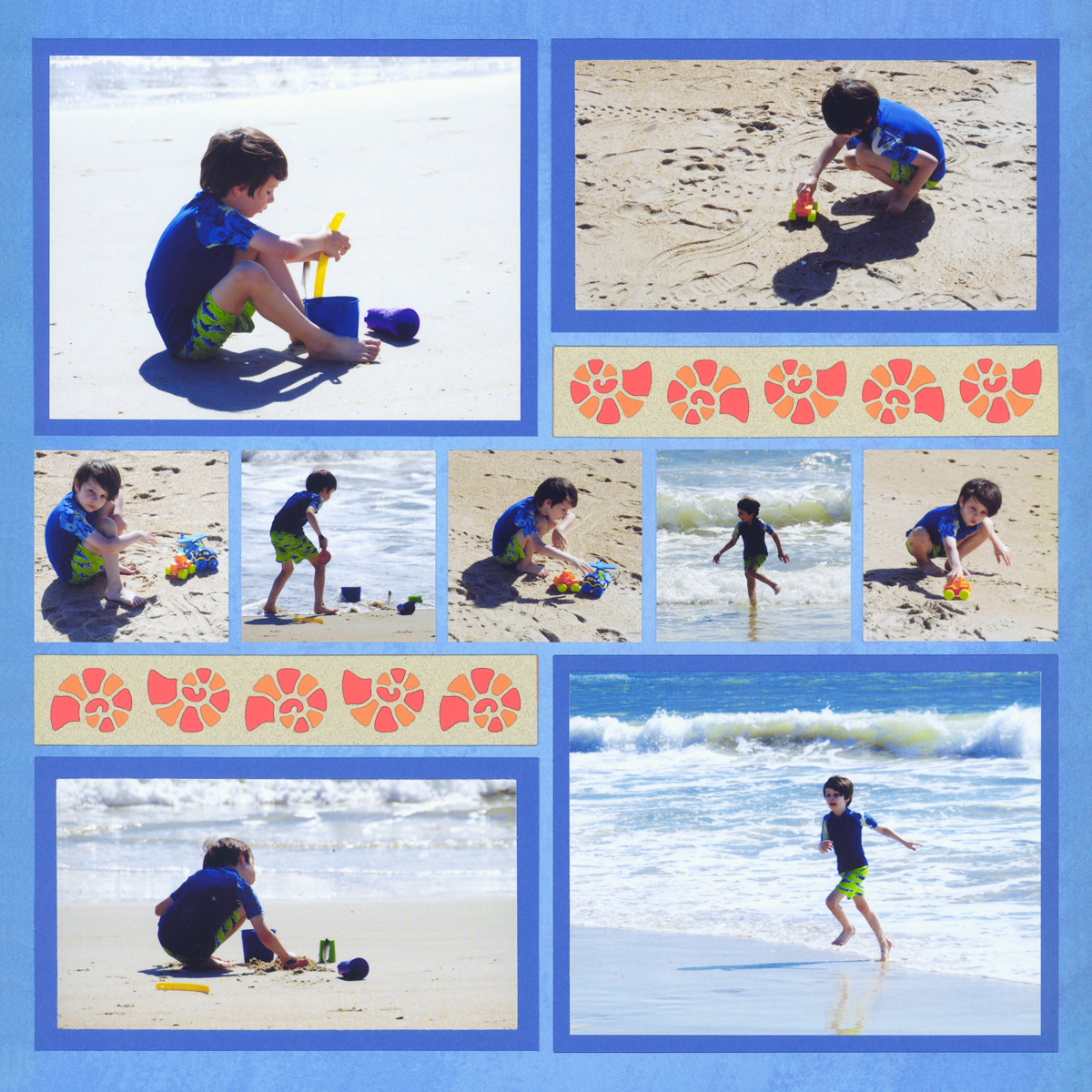 "Beach Day" by Paije - Page Pattern #347
Part of the fun of summer is walking barefoot, enjoying the water and spending time with family and friends. Incorporate that fun by using dies that showcase summer on your layout.
Include Poetry or Journaling
---
This layout is made better by the use of some clever poetry. You could also use each of the letters in SUMMER to journal an event during the season.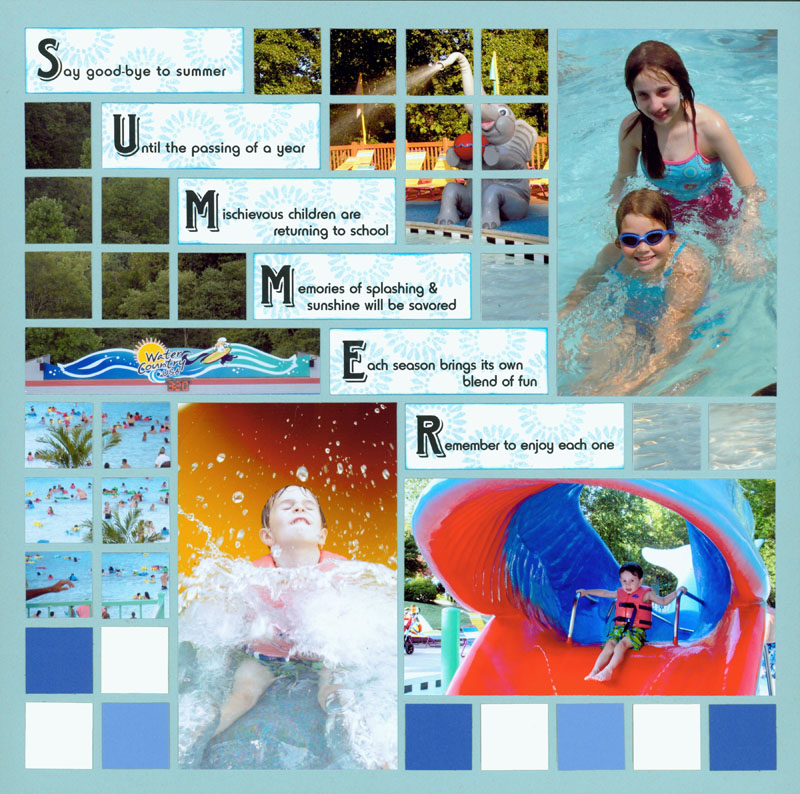 "Summer Splash" by Tami Potter - Page Pattern #135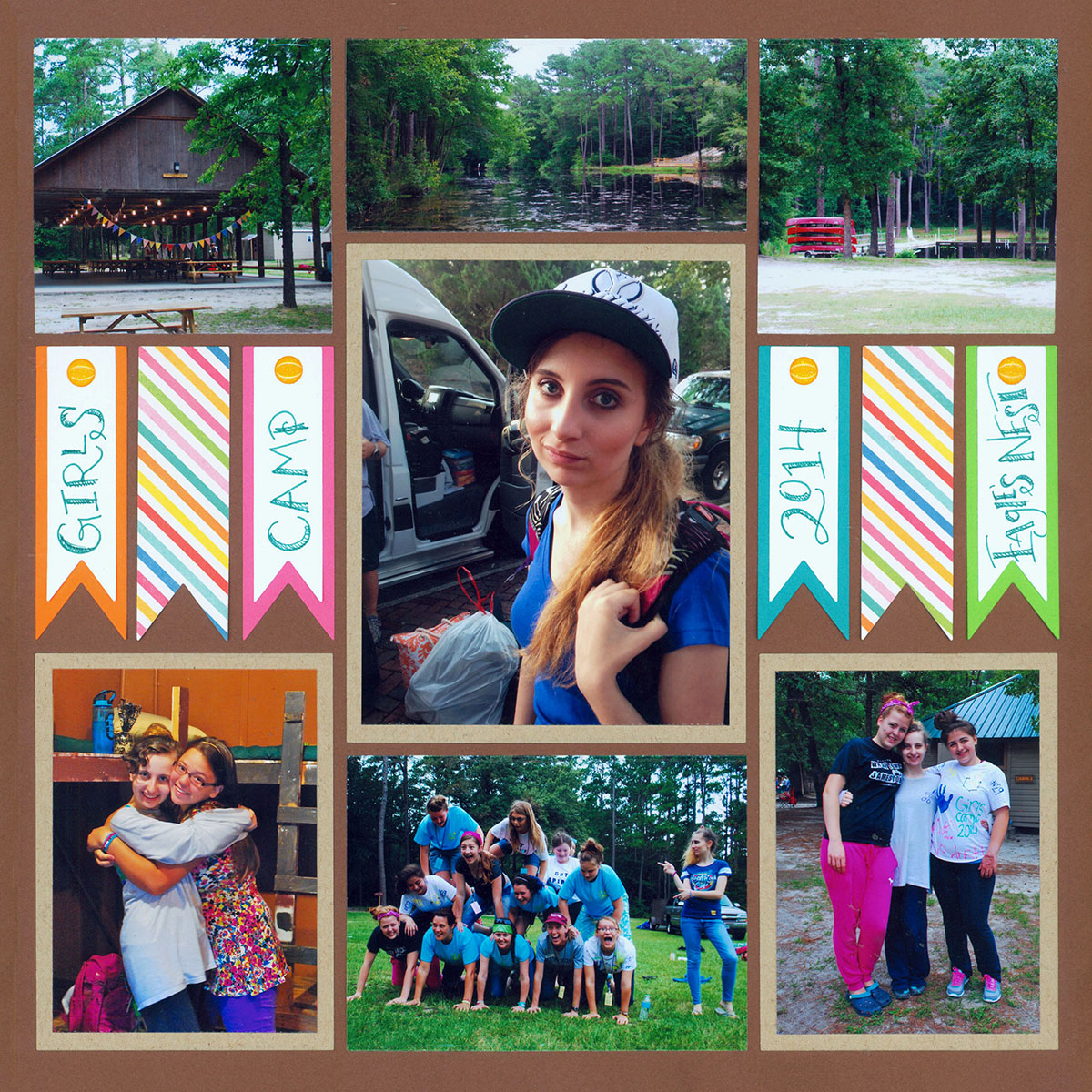 "Girls' Camp" by Paije - Page Pattern #196
Banners evoke whimsy and fun. Use them to create a title, journaling or embellishments on your layout.
Help set the mood of your summer fun with patterned paper with a summer vibe. This page uses different-sized squares to add additional interest.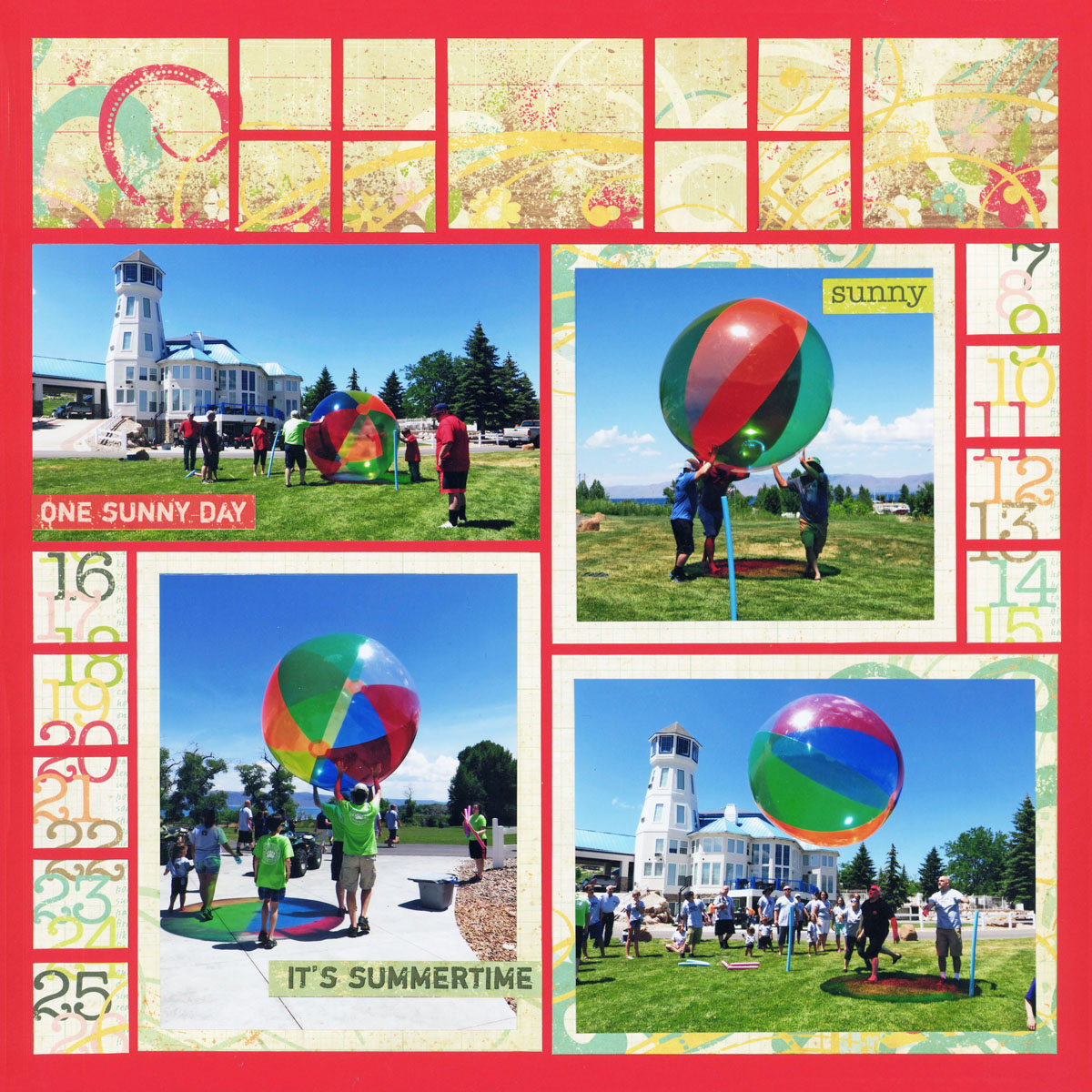 "Beachball Fun" by Paije - Page Pattern #113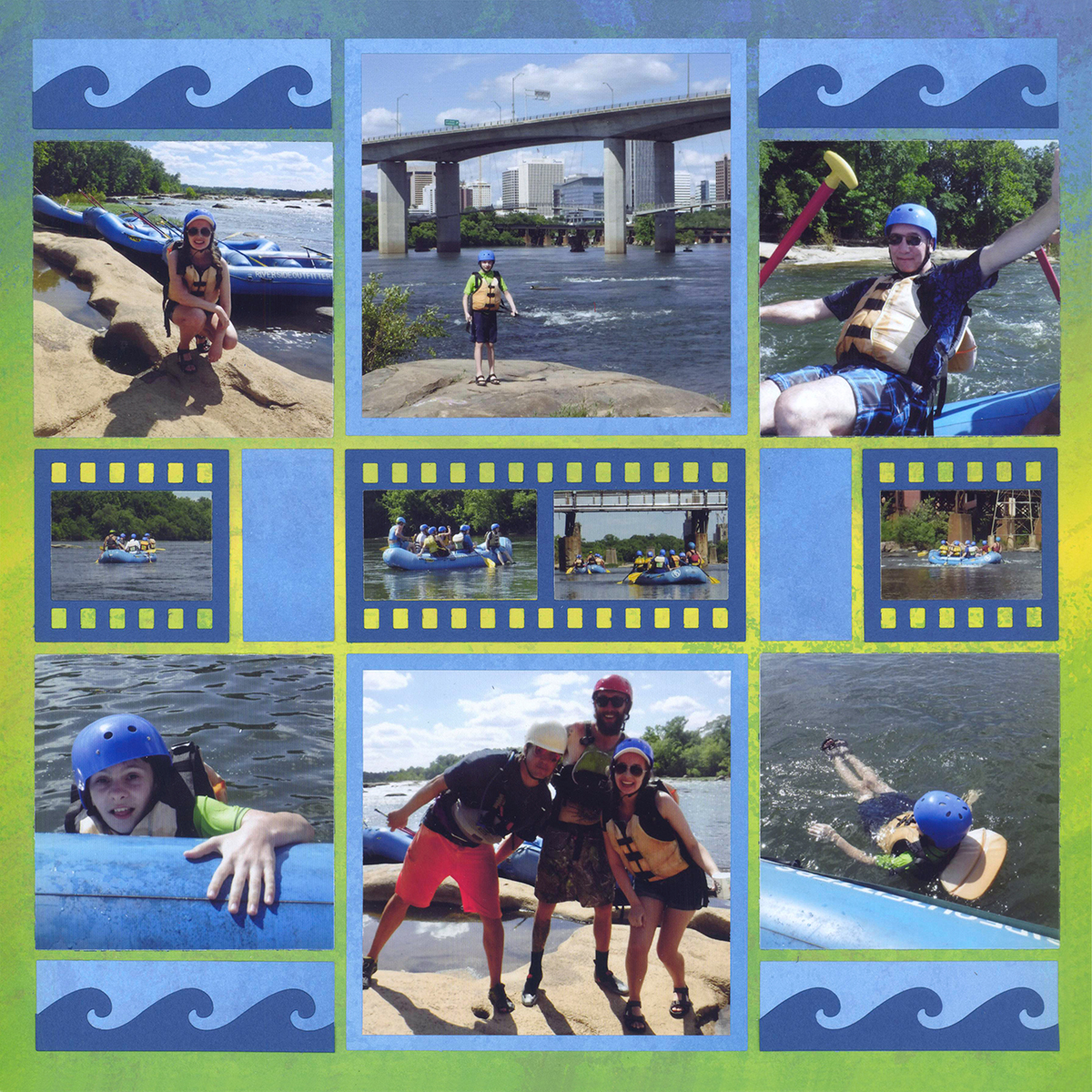 Filmstrip dies are fun ways to showcase extra photos. They work especially well with photos shot from a great distance or those bits of detail you need to draw attention to.
With the sun shining brightly and multiple flowers in bloom, summer is colorful. Take your que by incorporating bright and fun summer colors into your design.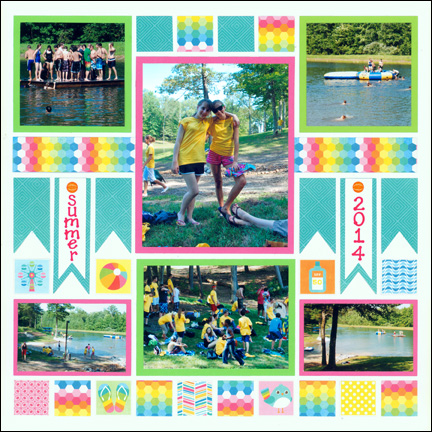 "Summer 2014" by Paije - Page Pattern #245
"Summer 2017" by Paije - Page Pattern #344
Capture the moments of summer on a single page with the Horizon Dies. Using patterned paper as a border keeps the focus on the photos in the center. Wrapping the edges with a bit of baker's twine creates the look of a giant beach ball!
When you need each photo to stand on its own, separate the images with a border die. The borders act as frames on a gallery wall.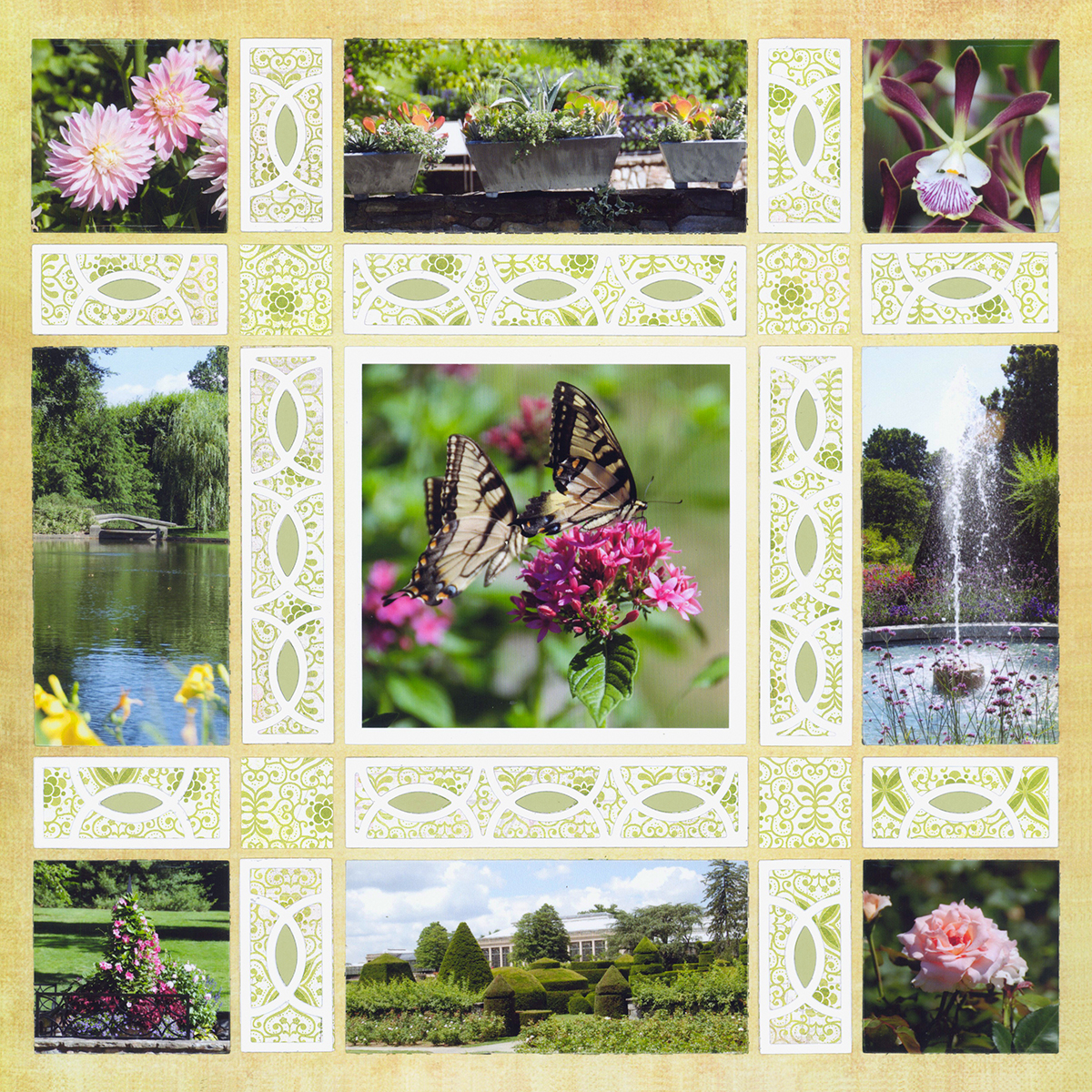 "Beautiful Garden" by Paije - Page Pattern #405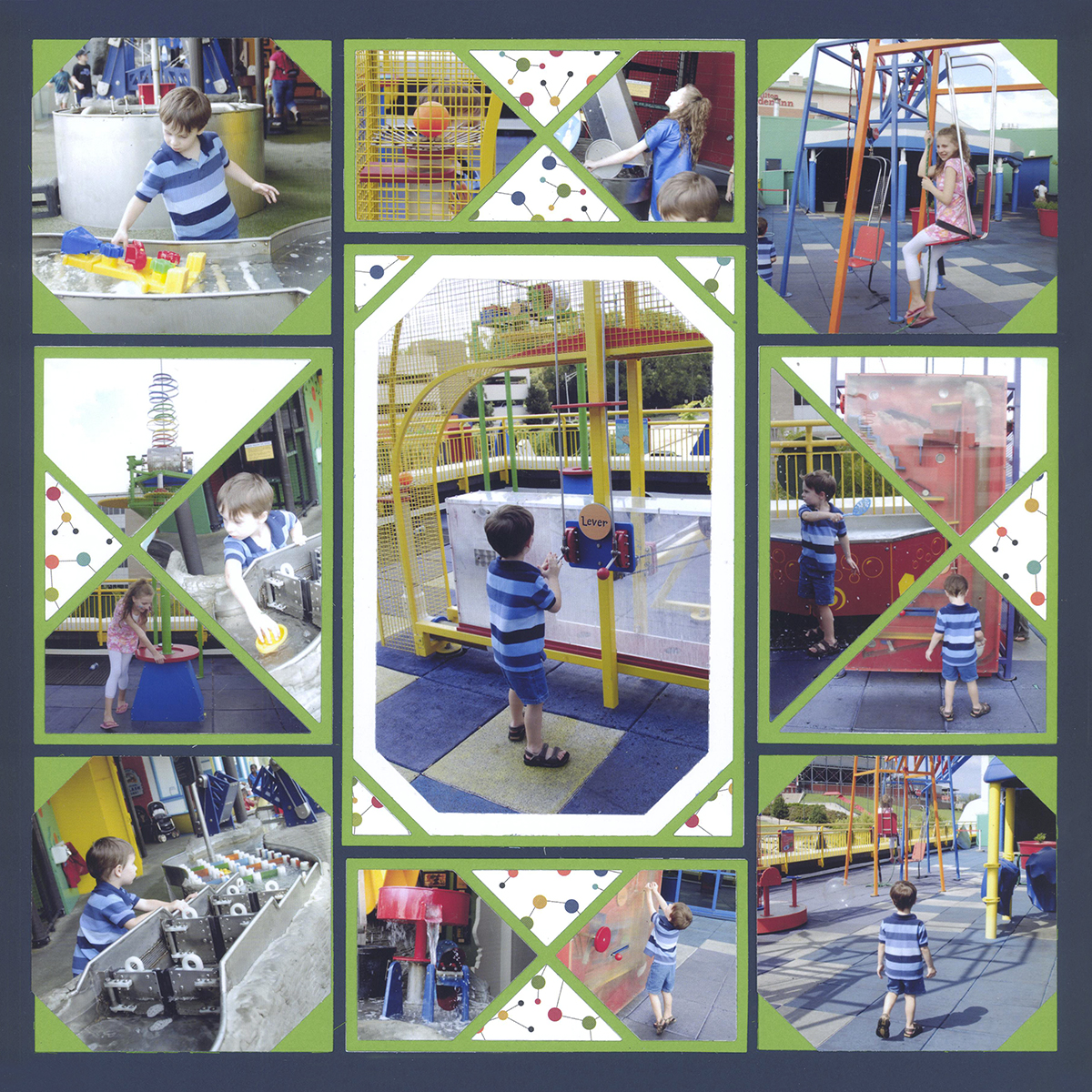 "Creative Discovery" by Paije
Using one of the specialty die collections, like the X Factor featured here, takes your pages to a whole new level. They allow space for plenty of photos and bits of patterned paper, while keeping the eye moving along the lines.
Clever use of dies, like the steps die, allows for dozens of photos on a single page. Using a close up of flowers (or you could use patterned paper) on the edges focuses the eye to the photos at the center of the layout. Amazing!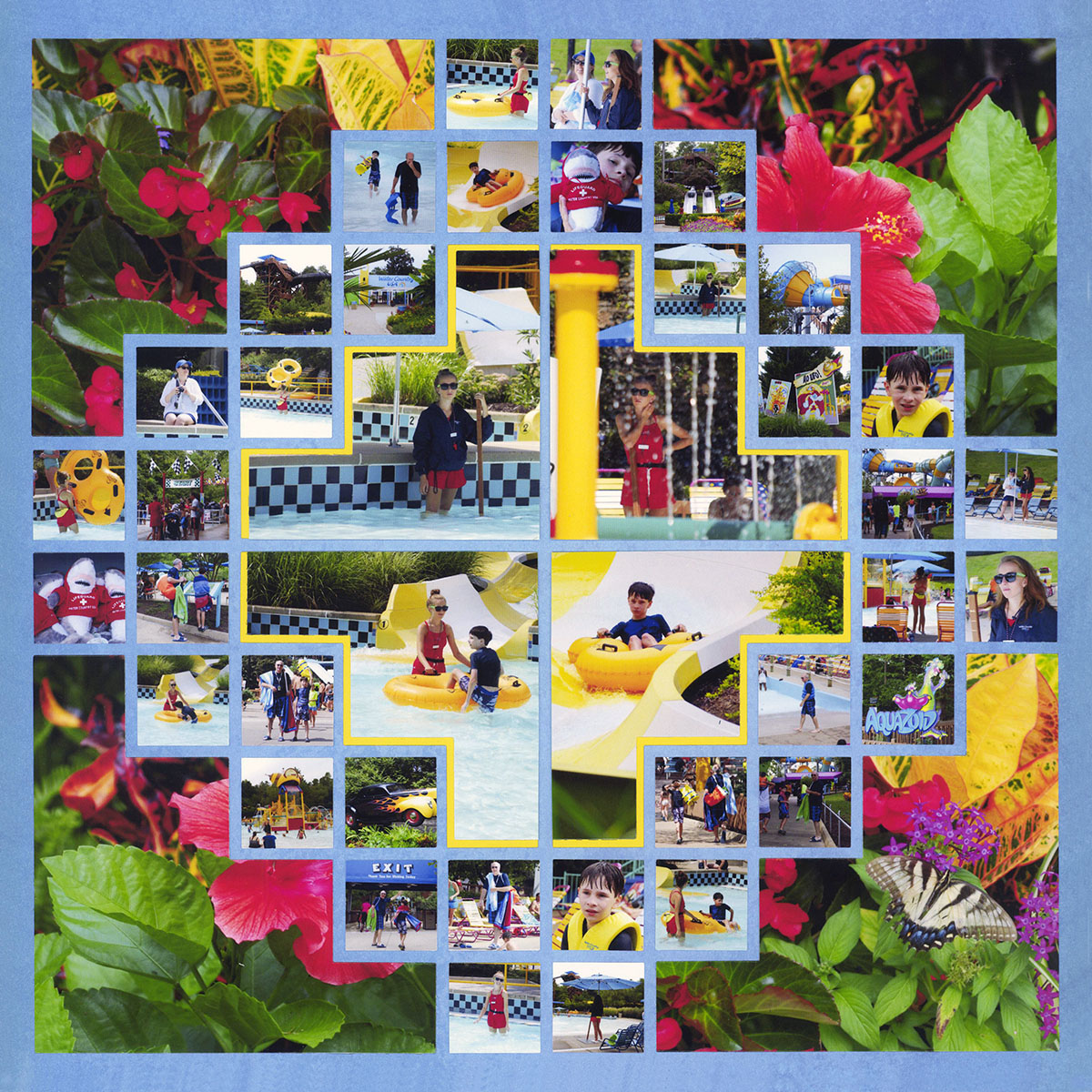 "Water Country 2016" by Paije