We're all about the Grid! But why do I LOVE it?
Here's what you can do with the grid paper:
You can place 100 – 1" squares of color and photos on a single grid page
You can place 25 – 2.125" squares on a grid page
You can align all the squares precisely in neat little rows and columns for a stunning page
You can get a lot of photos on a page
You can have fun scrapping!
You can choose from multiple sizes of grid: 6 x 6, 8 x 8, 8.5 x 11 and 12 x 12
You can create scrapbook pages, mini-albums, ornaments and framed art.
Here're a few advantages of using the grid paper:
It's easy
It's quick
It's neat
It's orderly
It's organized
It's uniformed
It's consistent
It's reliable
It's versatile
It's affordable
It's unique
It's precise
It's customizable
It's available in multiple colors
It's ready to use, the hard work is already done
It makes you look brilliant
It doesn't matter if you're a die-hard hand cut Mosaic scrapper, totally into using just the dies, or maybe somewhere in between, you know how fun and rewarding making your scrapbook pages on the grid can be. Add in a few of our specialty dies, a good pattern and your own great photos and get to work creating pages you can be proud of for years to come.
I know some find shortcuts trying to get the look of the grid without actually using the grid, but the results are often disappointing for the amount of time you have invested on your page. Using the grid lets your finished pages shine! Take advantage of all the benefits of using the grids to improve your albums this year.
THE LAYOUT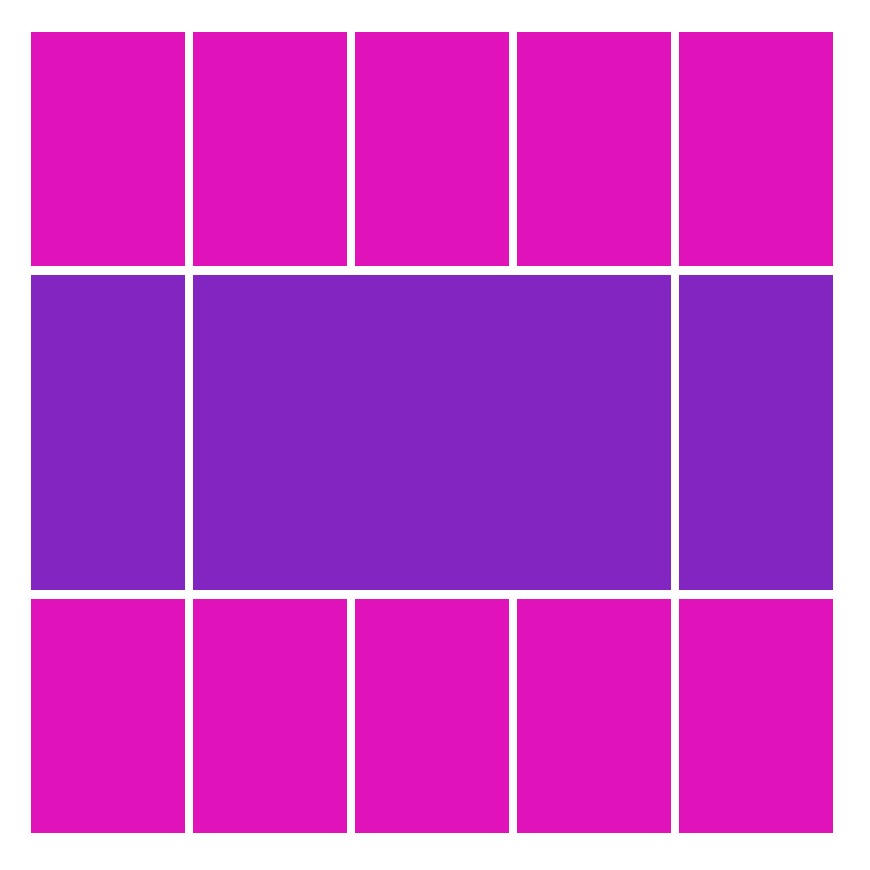 Ten Things I Love About You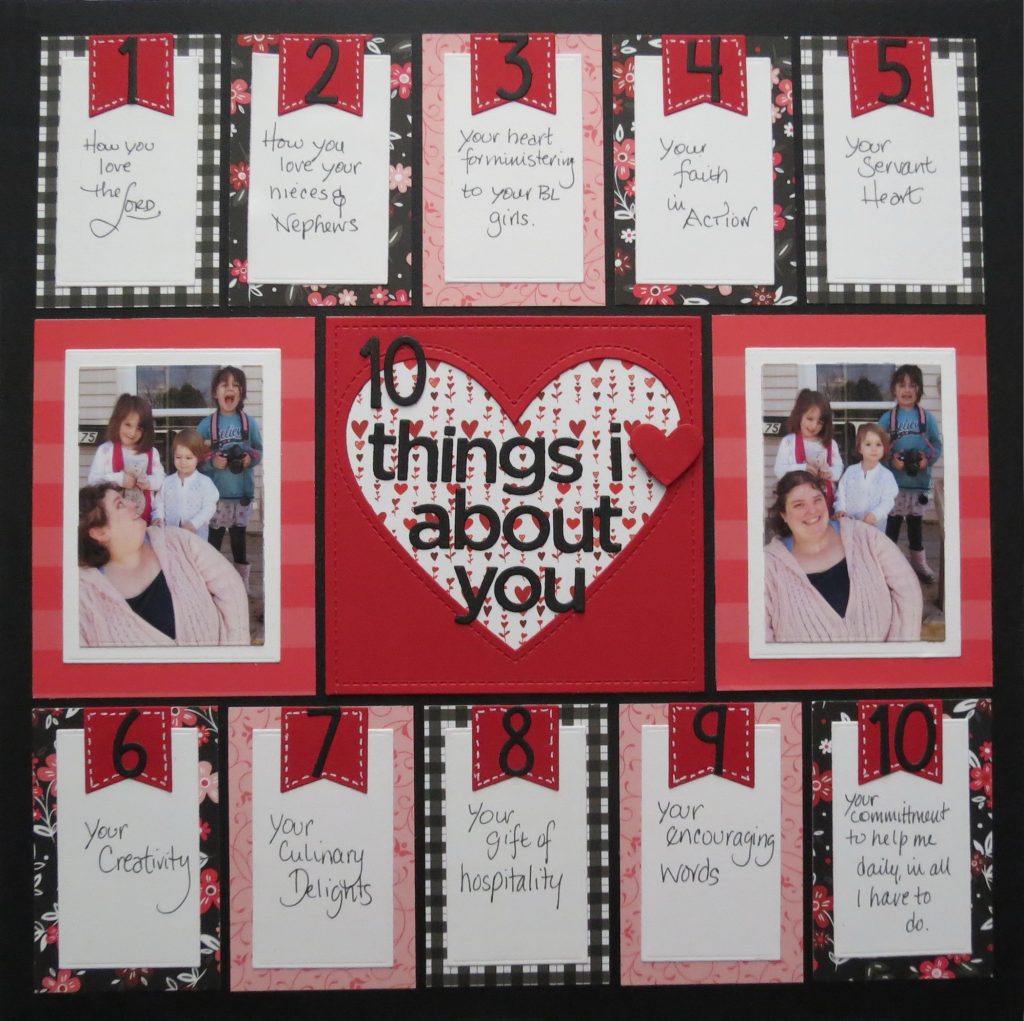 This week I'm beginning with Pattern #475 and making a slight adjustment to the middle row. I want to use the new Stitched Hearts 4×4 die in the center, allowing me to also use a 3×4 space on either side of it.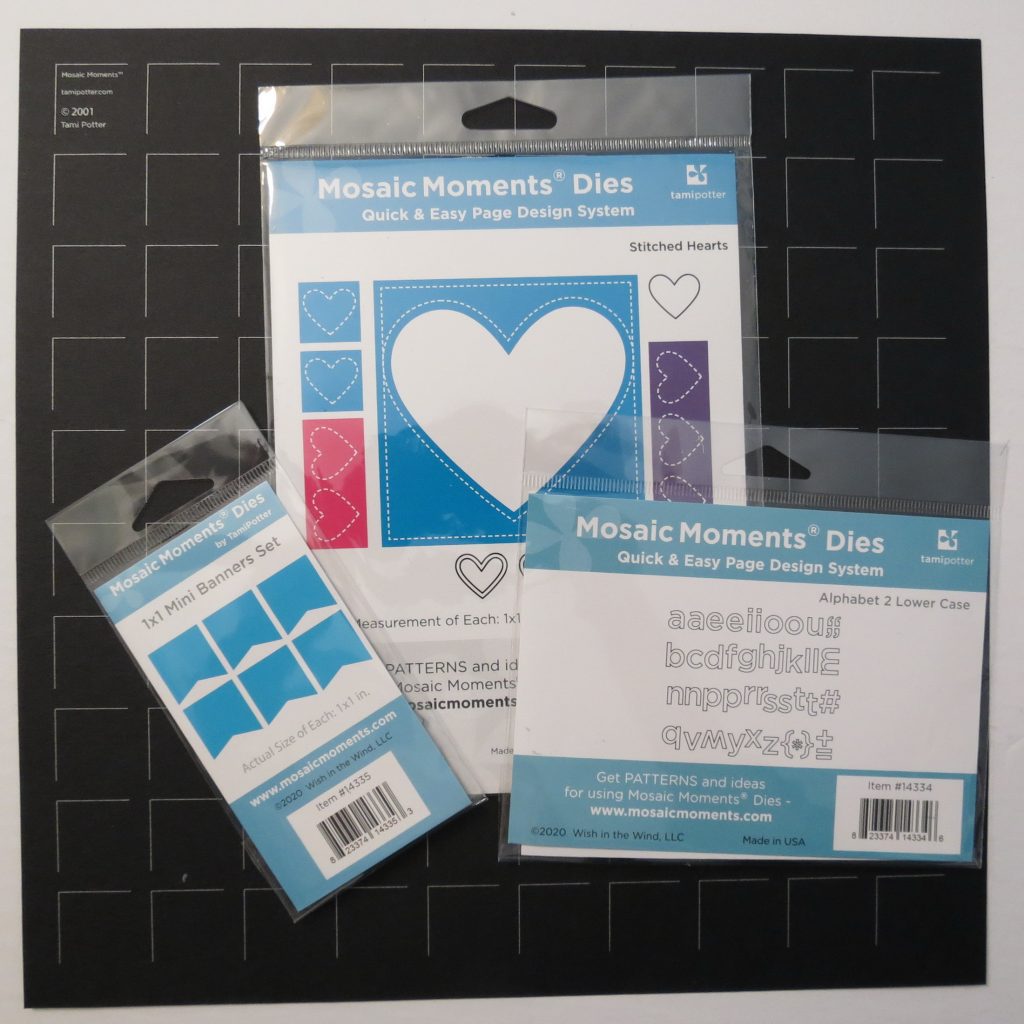 Other dies I've used are the new Mini 1"x1" Banner dies, the new Alphabet #2 Lower Case letters, Number 3 set, Die Set C and the layer dies Set CL.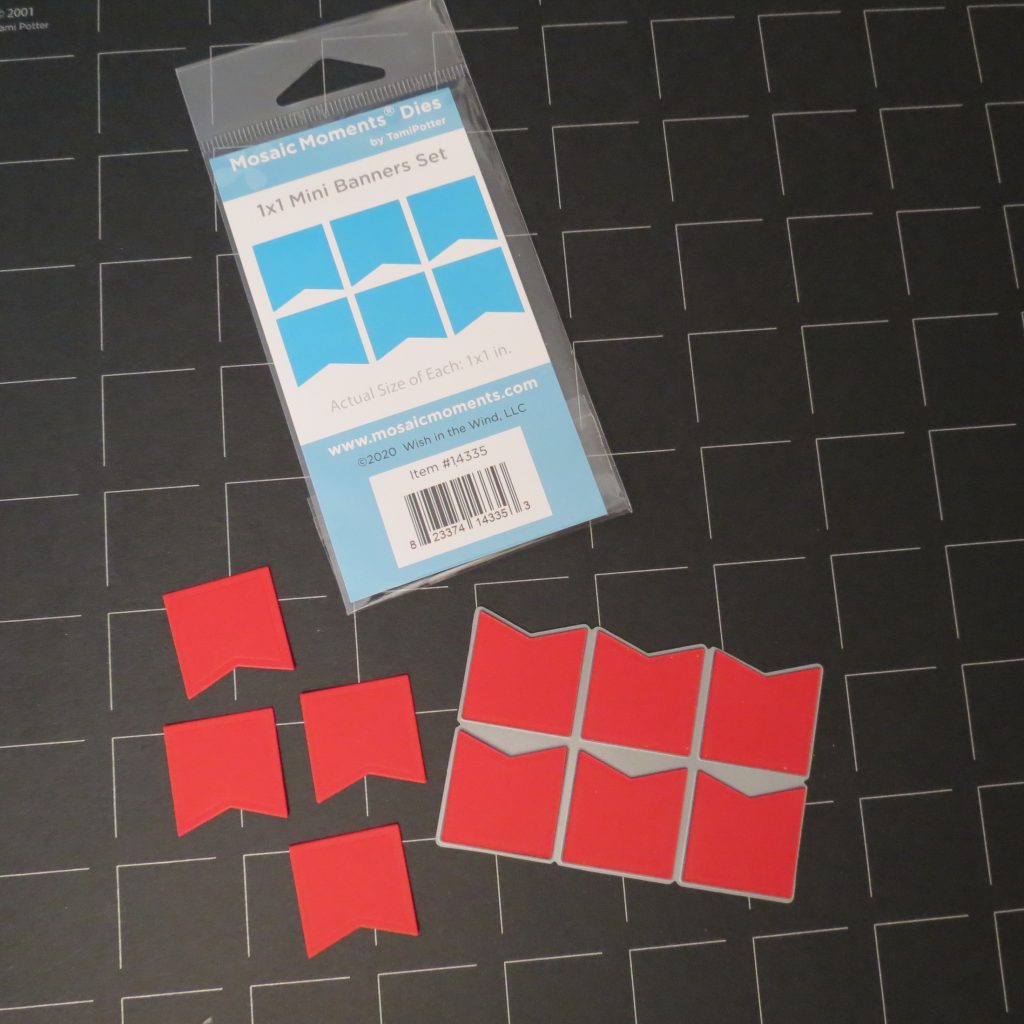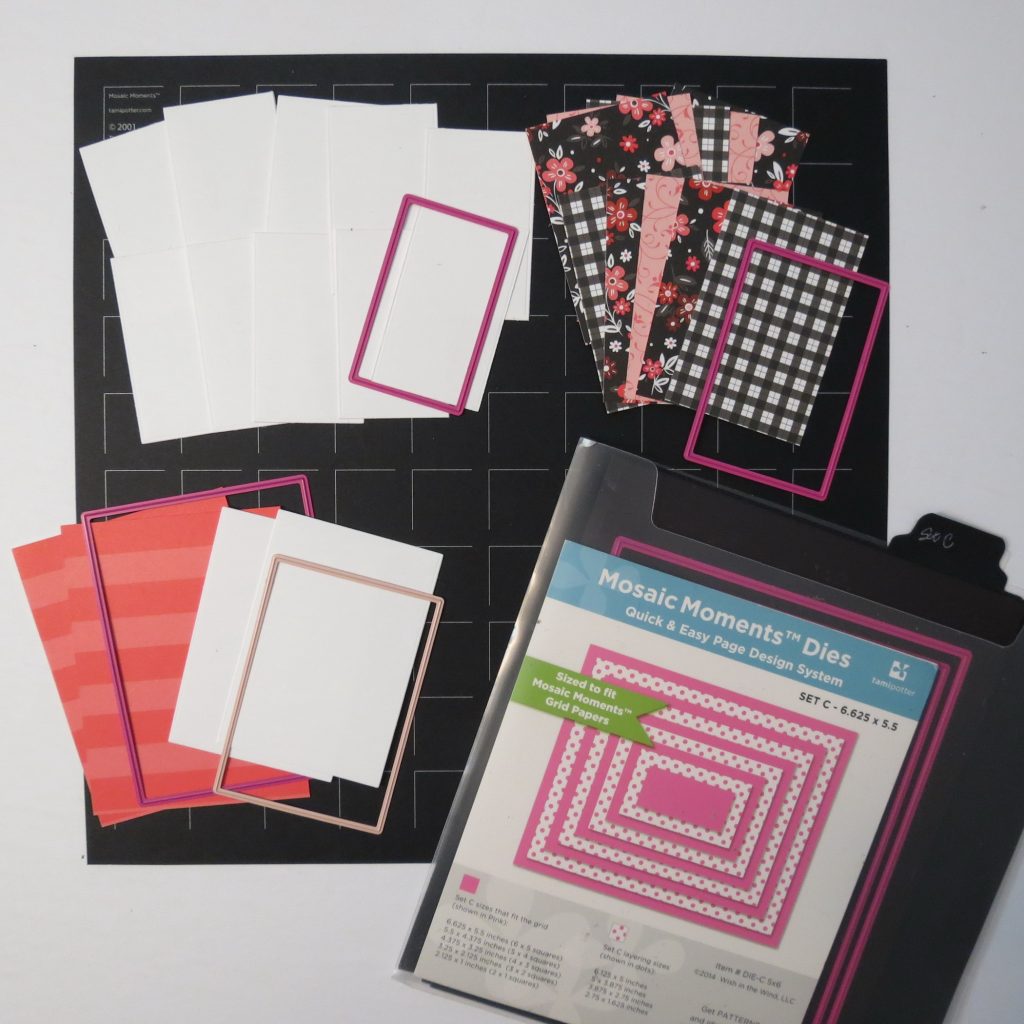 The red Mini Banners are outlined with dashed white gel pen stitches, and attached to the center top of white journal blocks. There are ten that repeat along the top and bottom rows of the pattern. The repetition makes creating this page simple and quick. Each of the red banners holds a number from Numbers 2 set in black. The number "10" on the Heart Stitched title is triple stacked for dimension. It is finished off with a brush of Wink of Stella Glimmer for some added sparkle.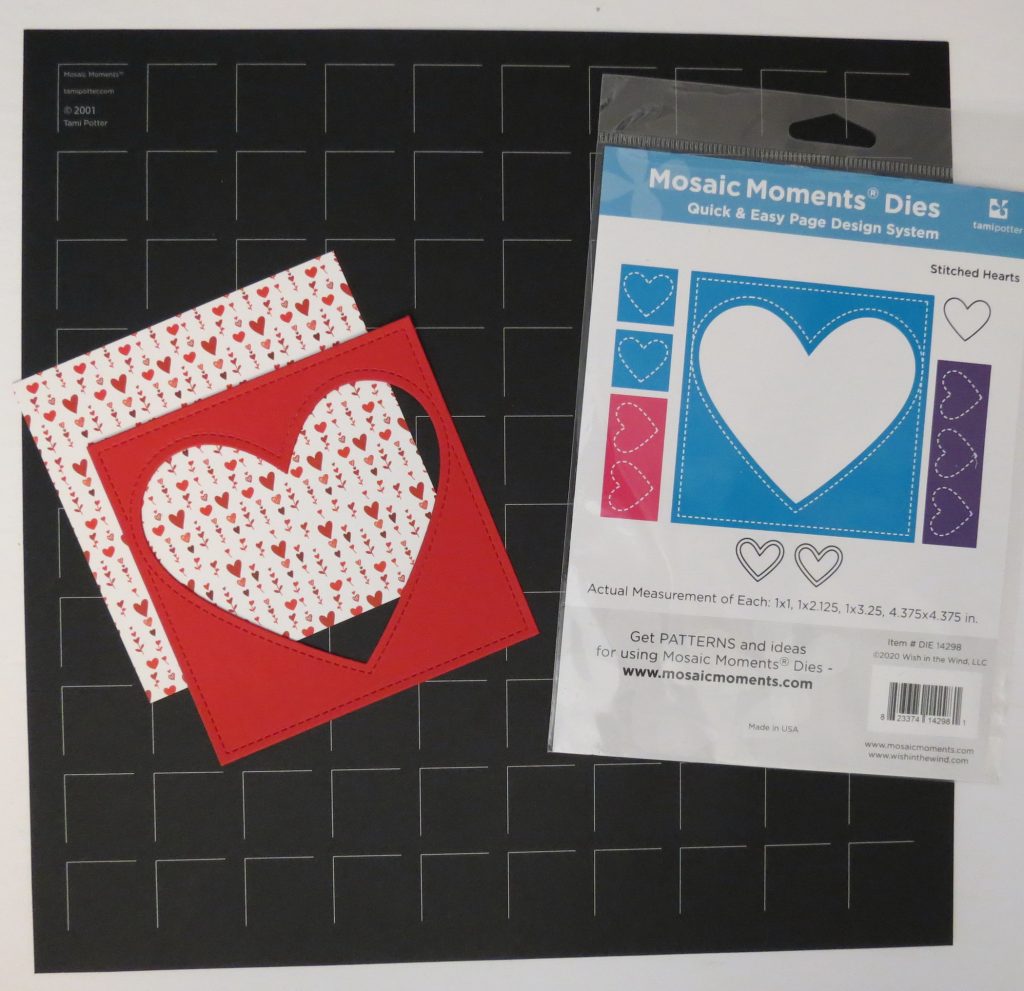 A small heart from the 2×2 Heart set (with 1" heart square) in red is popped up with foam mounting tape and placed just inside the Heart title block.
TECHNIQUE: Alphabet 2 Lowercase letters were cut from black cardstock that had a sheet of 2.5" x 4.75" strip of double-sided adhesive from Scrapbook.com, adhered so that the sticky necessary to place them in the title would already be there. It leaves me with many letters ready to go next time and was a bit cleaner than using liquid glue.
I'm building this layout on Mosaic Moments Black Grid paper with double-sided patterned papers from Photo Play's Love Letters Collection. Additional cardstock in white and red are used for the embellishments and mat layers. The Collection is a Valentine's Day theme. It's certainly a good choice to use if making a romantic page about your sweetheart or loved one, but I'm doing one about my daughter, Hannah, so I've chosen some of the more neutral papers, florals, plaids and stripes in red's, blacks and pinks.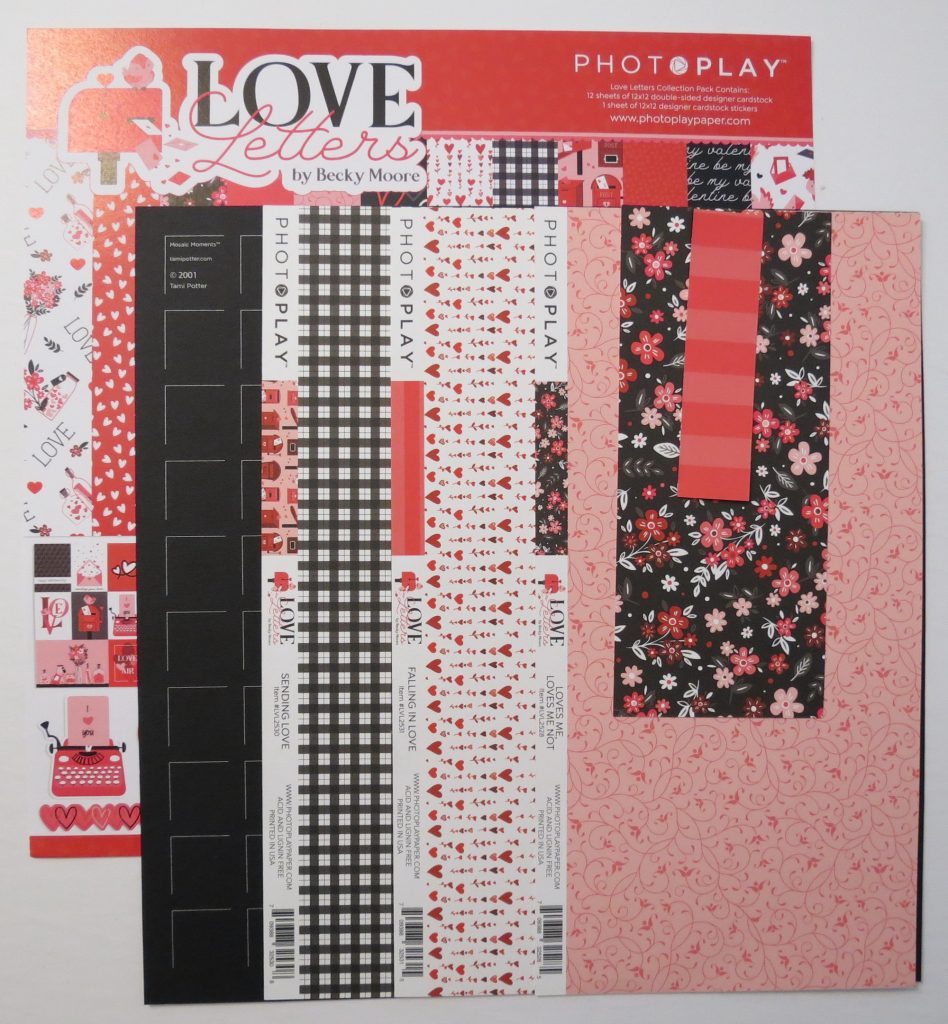 Of course, the theme could be tweaked for just about anything you'd like to make a list about, like Ten Things I Love About…spring, winter, summer, fall, camping, traveling, taking photos, cooking, baking, painting, hobbies, music, movies, a city, a state, a place etc. The papers and grids you choose can be customized to each, and photos are optional.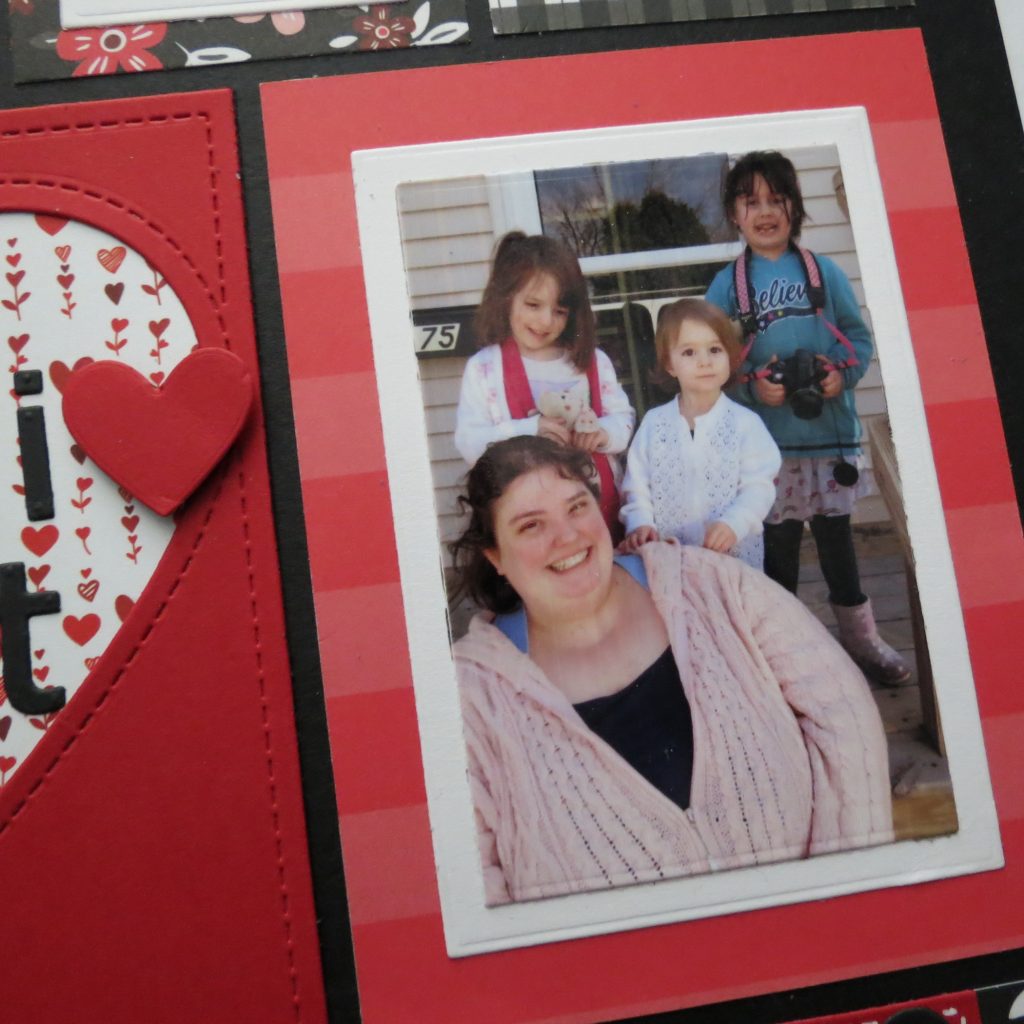 This 'almost no pictures layout' can be easily, and quickly completed whether you are hand-cutting or using dies for most spots, adding in a few of the new specialty dies for dressing it up. So, let's get started, what's on your list of "Ten Things you Love about…"?
Andrea Fisher