Article by Paije Potter
All of the designers at Mosaic Moments® use the grid paper for every single scrapbook layout we create. Over the years we have been asked why do we always use the grid paper? Don't we want to do any other type of scrapbooking? Doesn't the grid paper seem limiting?
Of course there are many wonderful ways to scrapbook! It is amazing how much inspiration is out there. For two decades Mosaic Moments® has been known to specialize in creating mosaic spreads, panoramas, and so much more! But, the grid paper is not only limited to mosaic style layouts and it's more than just a background for our photos.
The grid paper is also our tool for success. With this tool, all of the elements are perfectly aligned. Whether you place down a large mat or a tiny 1x1" square - there is no question if each mat or photo is straight and neat when placed on the lines correctly.
---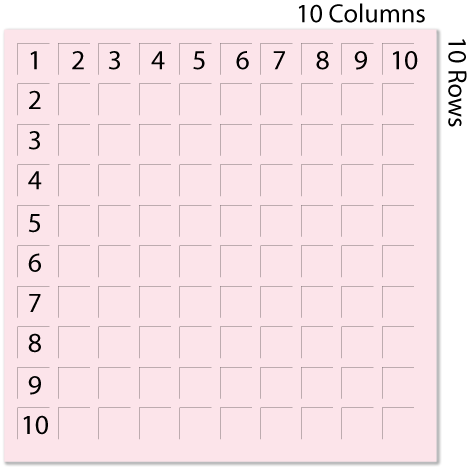 The grid was created by graphic designer, Tami Potter. Before Mosaic Moments, she designed book and magazine layouts. Using her computer, she would make a guide to organize each page layout.
The grid paper was inspired by the same design concept. Notice that the grid paper has ten columns and ten rows. Tami calls these the "baseline grid" and these lines are your guide to creating professional looking spreads.
While the idea for working in columns and rows may seem confining at first - having ten of each actually gives a lot of flexibility! You could have five narrow columns, three medium columns, or even two wide columns with one narrow column. There are so many possibilities!
---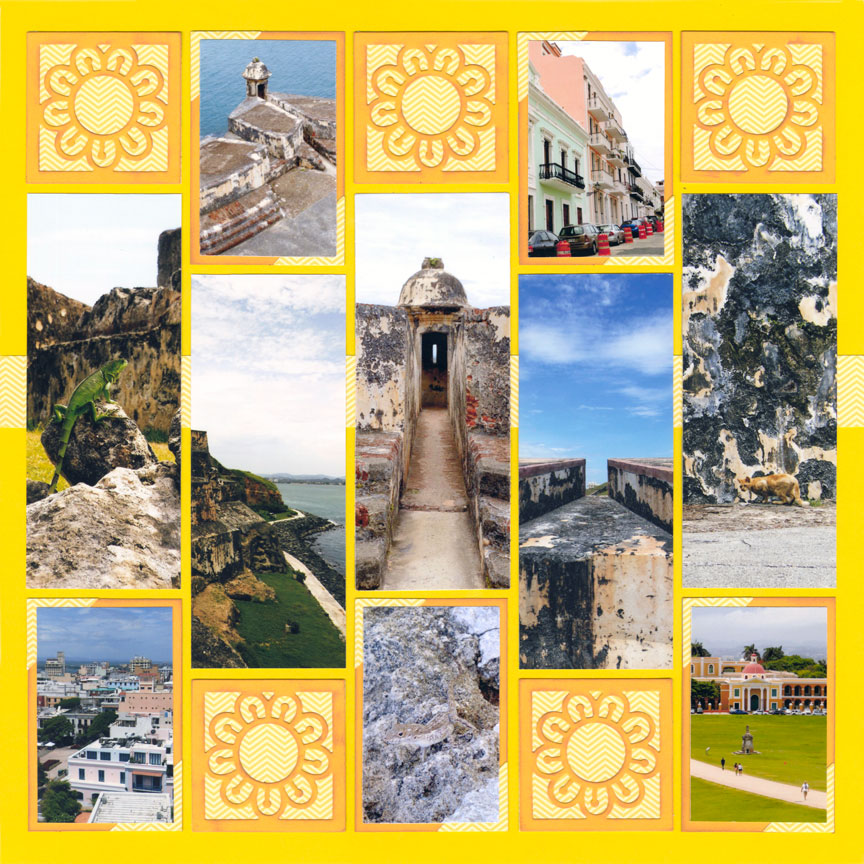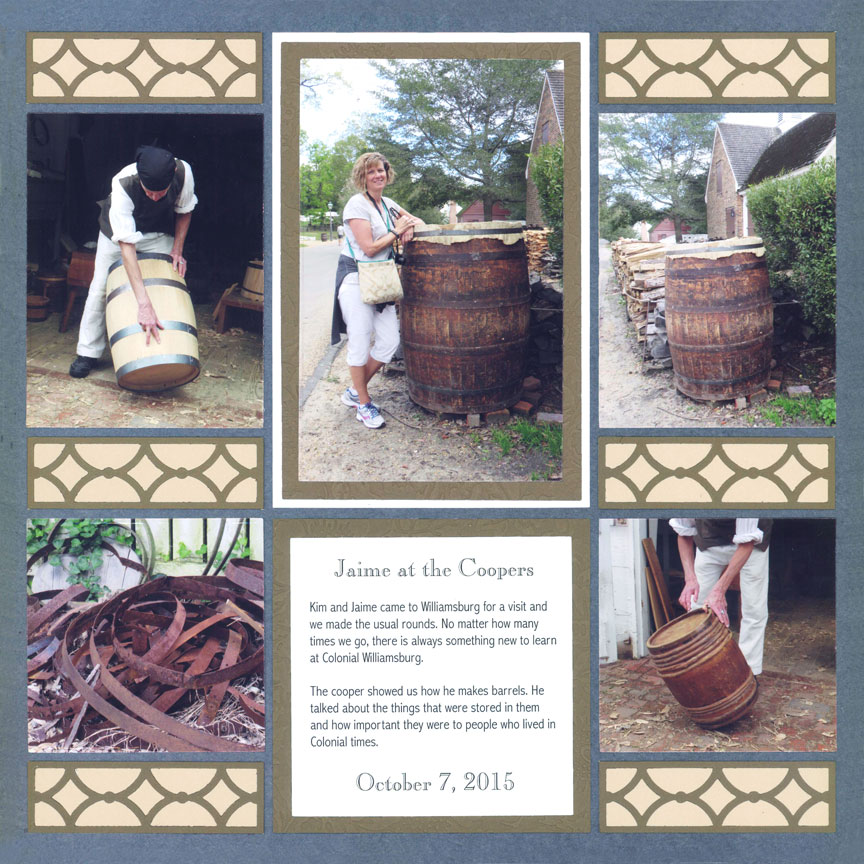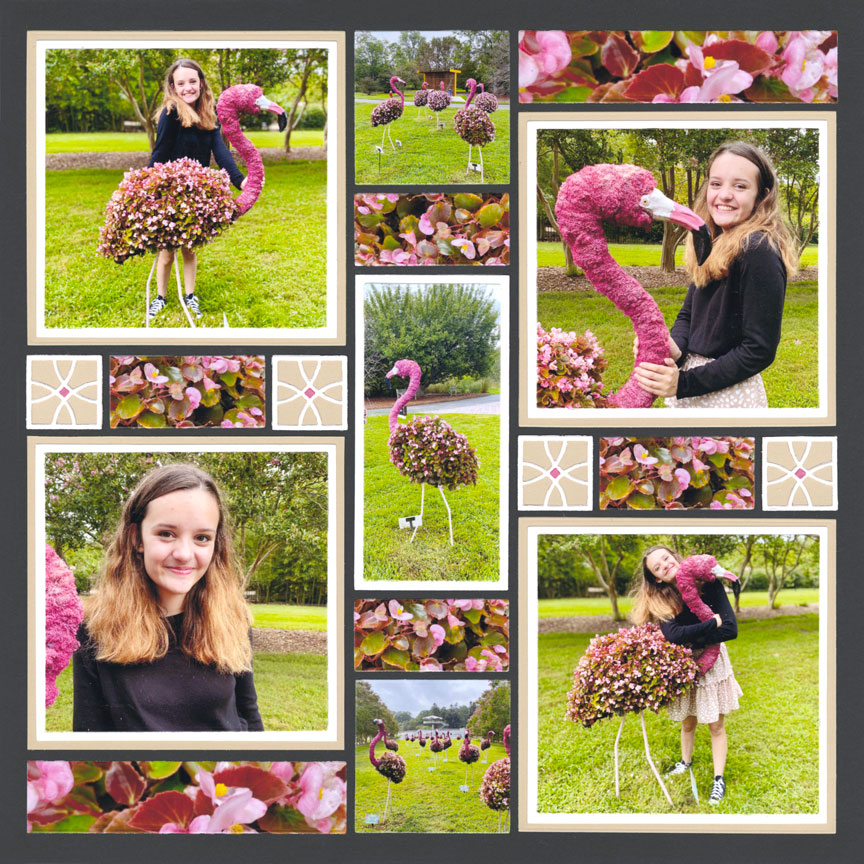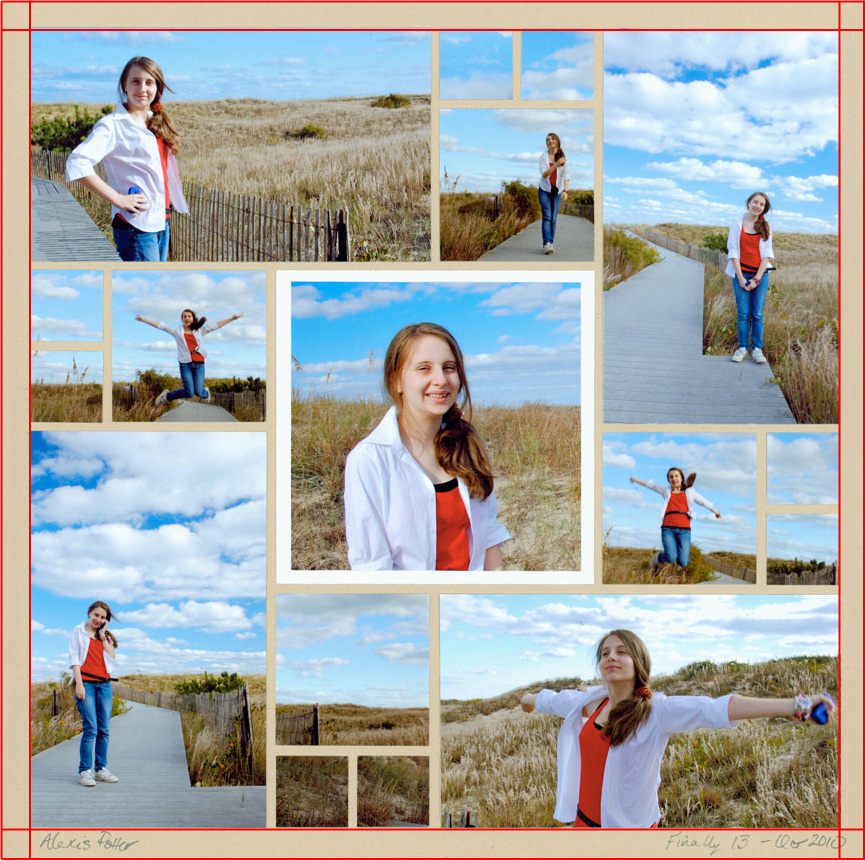 The outer edges (page margins) give your photos "breathing room" - so there is space between your photo and the edge of the paper. This allows you to see more of the grid color, but the margins also keep your layout from feeling too crowded.
To understand how the grid paper works - it's important to understand the measurements.
Let's say you want to cut a mat that covers a 4x4 square area on the grid. The size is not going to be a 4x4 inch mat. Although the grid lines represent 1 inch, when you create a larger mat you have to also account for the gaps.
Each gap measures 1/8th of an inch. So, if you are cutting a mat that covers 4x4 squares - you would need to measure 4 and 3/8th inches.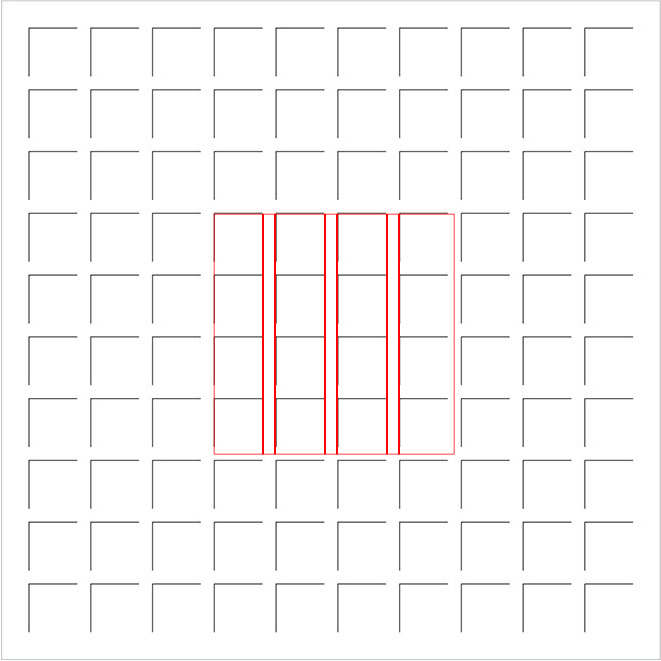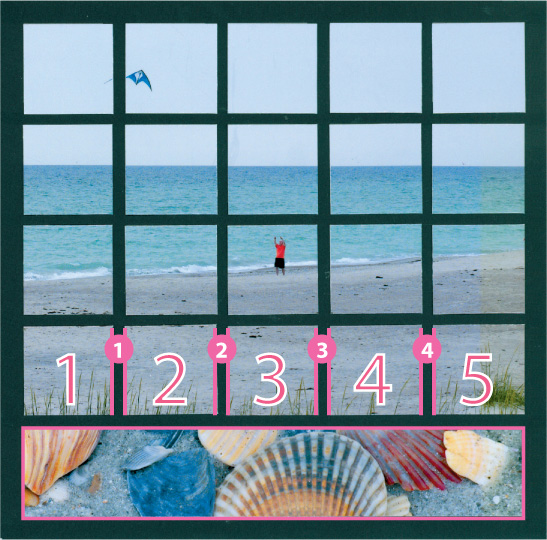 The image here illustrates what we call the "Count & Cut System". For every square you would like to cover on the grid paper, you need to also count one less gap.
This layout shows a 1x5 strip on the bottom. To create this strip, you would measure 1 inch x 5.5 inches (Or 1 square x 5 squares and 4 gaps).
---
So for the 4x4 square described in the section above - you would cut enough to cover 4 squares + 3 gaps.
Let's do a little challenge - if you wanted to cover 3x5 squares on the grid paper, how much would you measure?
The answer: 3 2/8 (3 1/4) inches (OR 3 squares and 2 gaps) by 5 4/8 (5 1/2 in), (OR 5 squares and 4 gaps).
If you need another visual of this concept, you can watch our video about the grid paper here.
When Mosaic Moments® first began, Tami designed a cutting mat with 1/8th inch lines to help you cut your mats and photos into the right sizes.
Now we mostly use the dies - all of the dies (except layering or filler sizes) are measured to the exact sizes required to cover the grid correctly.
When you use the basic dies, you are not simply cutting squares and rectangles. You are using tools designed to align perfectly every time for professional looking pages.
To the designers, the grid paper is a must! The grid paper takes the guess work out of the alignment. With the help of the dies, all the elements on your layouts are organized and all the lines in between are neat and straight. It takes the guess work out!
For professional layout designs, the grid paper is the go-to tool! You do not need to be a graphic designer to create amazing scrapbook layouts - Tami Potter, creator of Mosaic Moments® made it possible for you to design scrapbook pages easier than ever!
Shown below are some of our top favorite layouts made with the Mosaic Moments® scrapbook system. You are welcome to scraplift all of them! For more layout inspiration, go to our pattern gallery here.
---