Article by Candy Spiegel
Mosaic Moments® layouts are known for being clean, crisp and unique. The graphical style is made possible by the invention of grid paper by founder/designer Tami Potter.
Grid paper is a premium card-stock printed on one side with grid lines. This assures that the elements on your layout are not only interchangeable, but are also straight and evenly spaced. Grid lines fit a 1-inch square and have 1/8-inch gap in between each one, with a wide border around the exterior of the paper, but no one needs to remember that. The brilliance of this system is that the measuring is built right in.
Here are a few tips to help you get the most from grid paper:
1. Use the Lines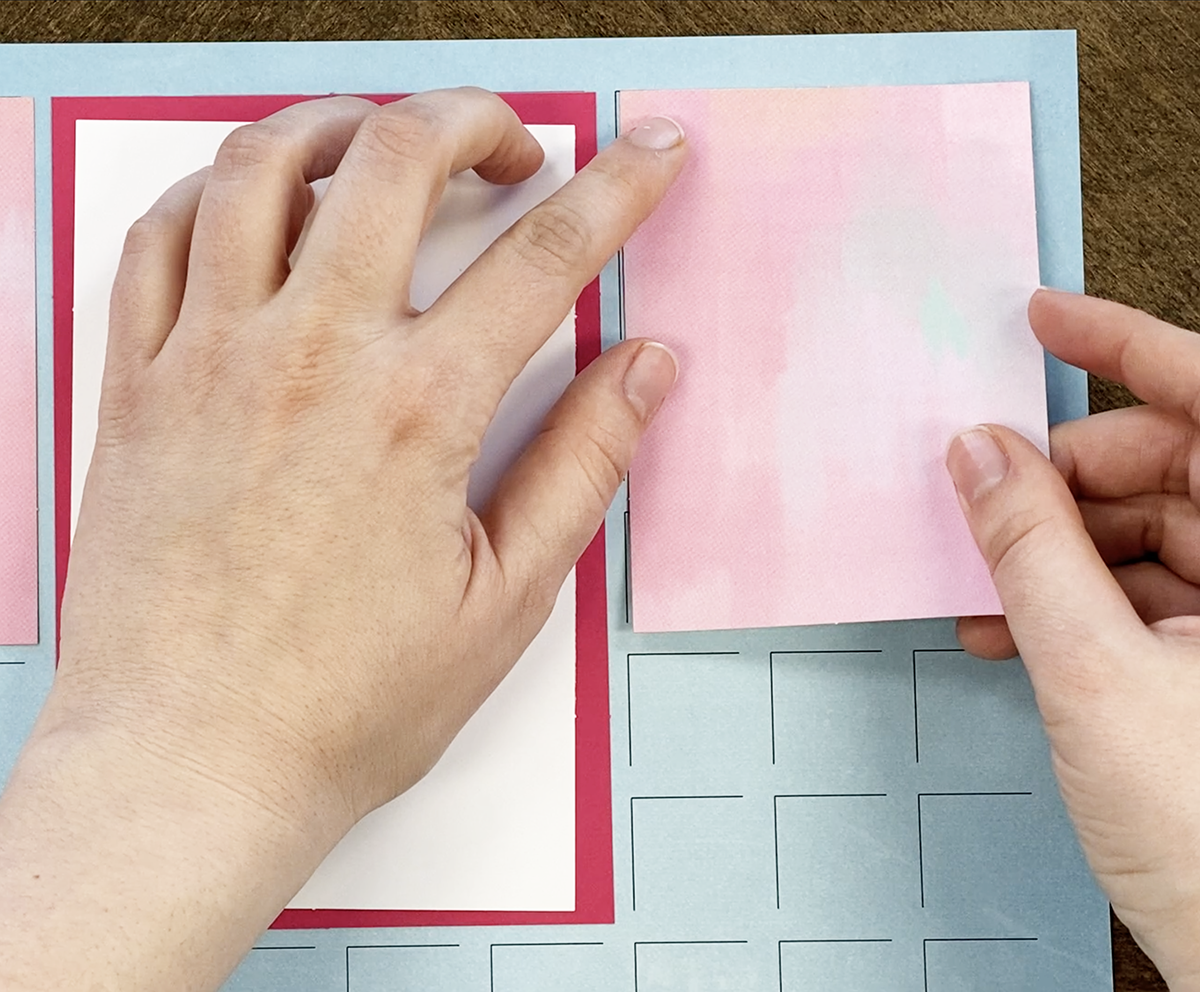 Tuck the top, left corner of your element, be it paper, a photo mat, picture or die cut, into the top, left corner of the grid line. Holding it there, gently move it up and down until it barely covers both the top and left grid lines. The trick is to cover the lines completely (no one wants to see those), while staying as close to them as possible. This will ensure all of your elements are spaced evenly.
2. Try the Backside
The grid lines are only printed on the front side of the cardstock. The back is the exact same color as the front, but sans lines. This means when you wish for a perfect match, you can take another sheet of grid paper and use it like cardstock for photo mats, die cuts and more. This is particularly helpful when working with ombre or mottled grid papers.
The layout below has orange and purple mats - both are the back of the Grape Fizz and Tangy colors from the Cool Drinks grid collection.
---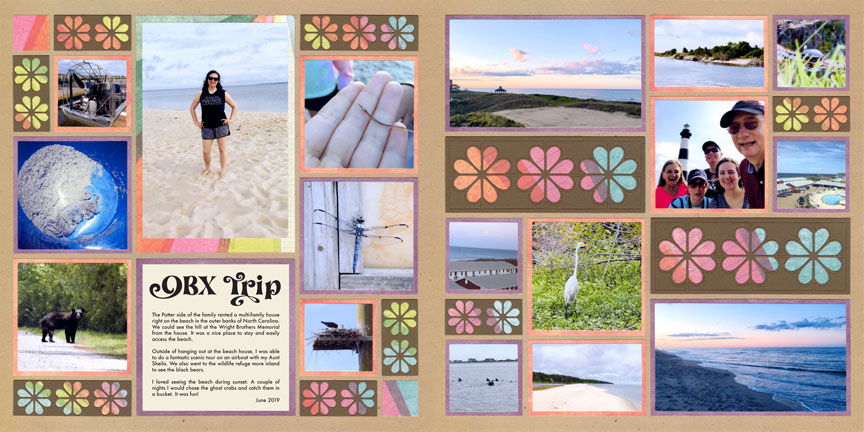 "OBX Trip" by Paije Potter - Patterns #460 and #214 (adjusted)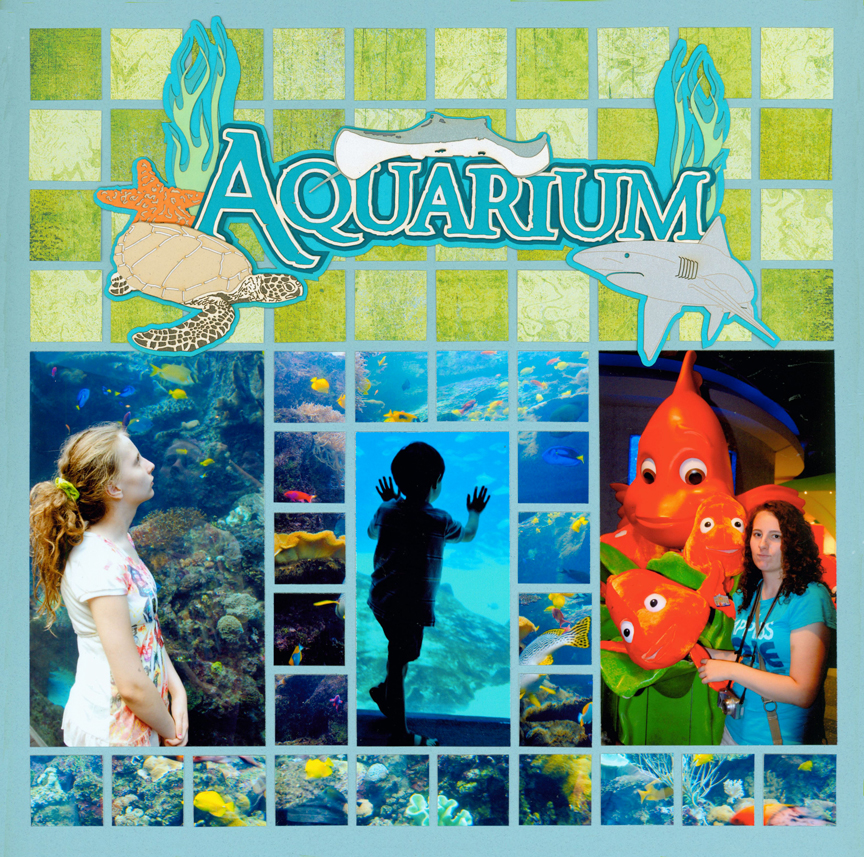 If you plan to use a sticker or die cut that does not completely cover the grid lines, add a block of cardstock or pattern paper to the layout first, to cover the lines. Then, you can place your decorative element on top of that.
This layout has a laser cut design from Paper Wizard. Since this embellishment would not be able to cover the grid on its own, Tami covered the lines with pattern paper cut into 1x1" squares.
When you wish to make a portion of the grid vanish, use the backside of another sheet of grid paper to cut out the size of your choice and place it on the layout. This will visually allow the grid to vanish. Try it to create a block to hold a sticker or other embellishment, or use it with die cuts to make the outline of the die cut vanish. You can even make chevron patterns or stripes, using the background color as one of your shades, to make the entire grid disappear. It's a bit of Mosaic Magic.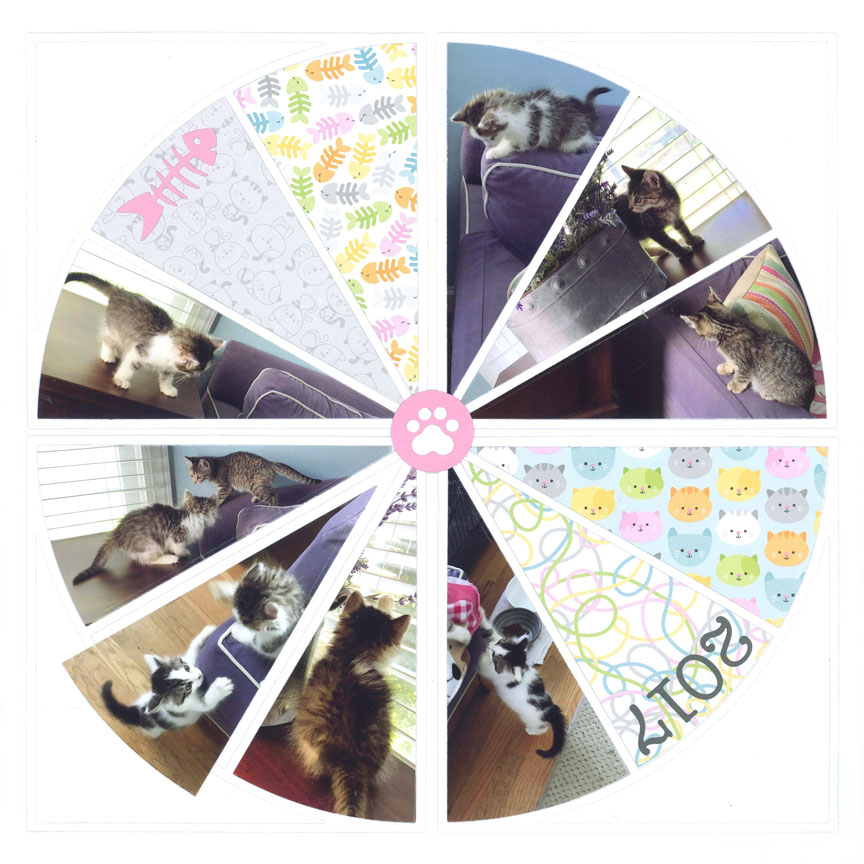 For this layout, Paije cut the pie die frame with White and layered each piece over the White Grid Paper. Plus, she added white in each corner to cover the grid lines.
5. Opt for Different Sizes
Grid paper comes in a few sizes. Because of the unique spacing, it is not possible to cut it to the size you need. However, the dies all work on each size grid, as long as the overall size of the die is not larger than the overall size of the grid paper.
The most popular, 12x12, features 10 1-inch squares across and down the page. All of the colors, as well as many ombres, patterns, and shades, are available in this size. 
A few colors also come in 8 1/2x11 sheets. These have seven 1-inch squares across and nine 1-inch squares down the page.
---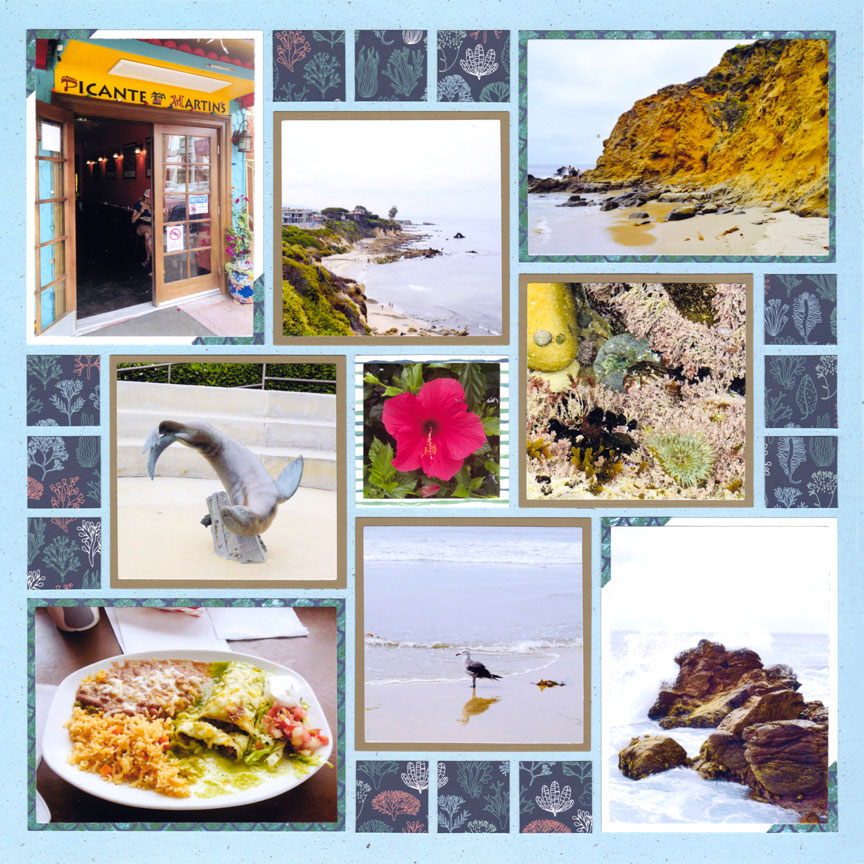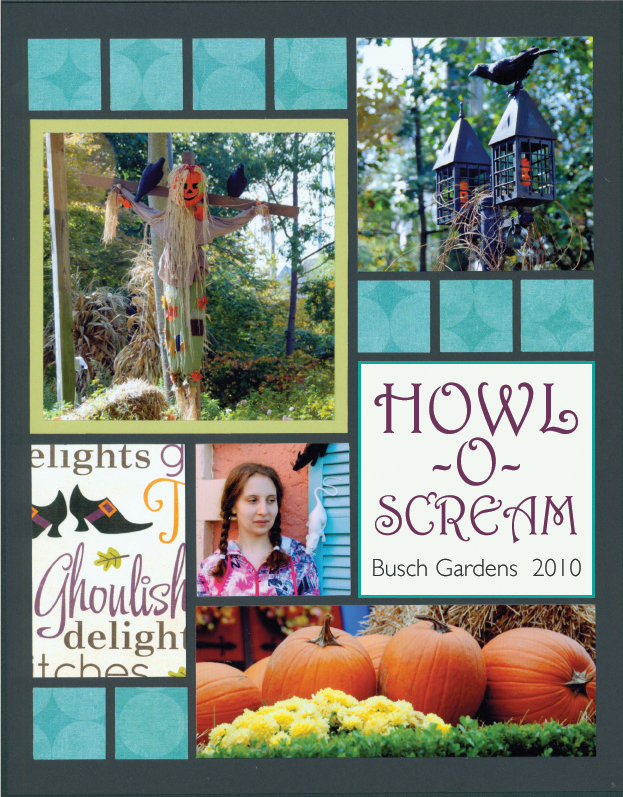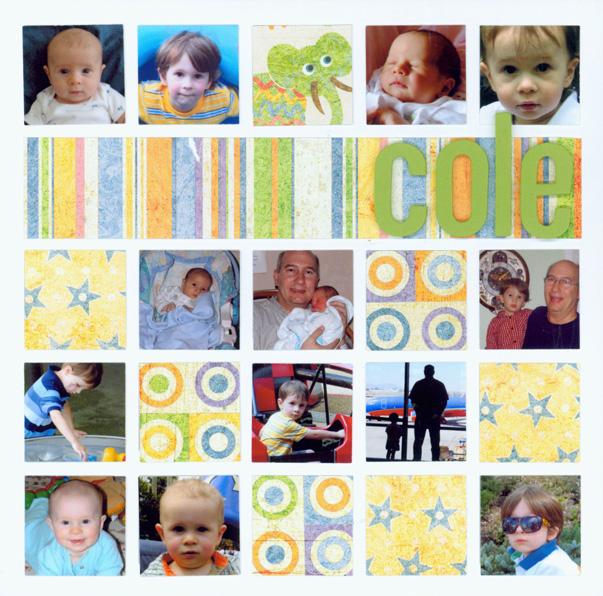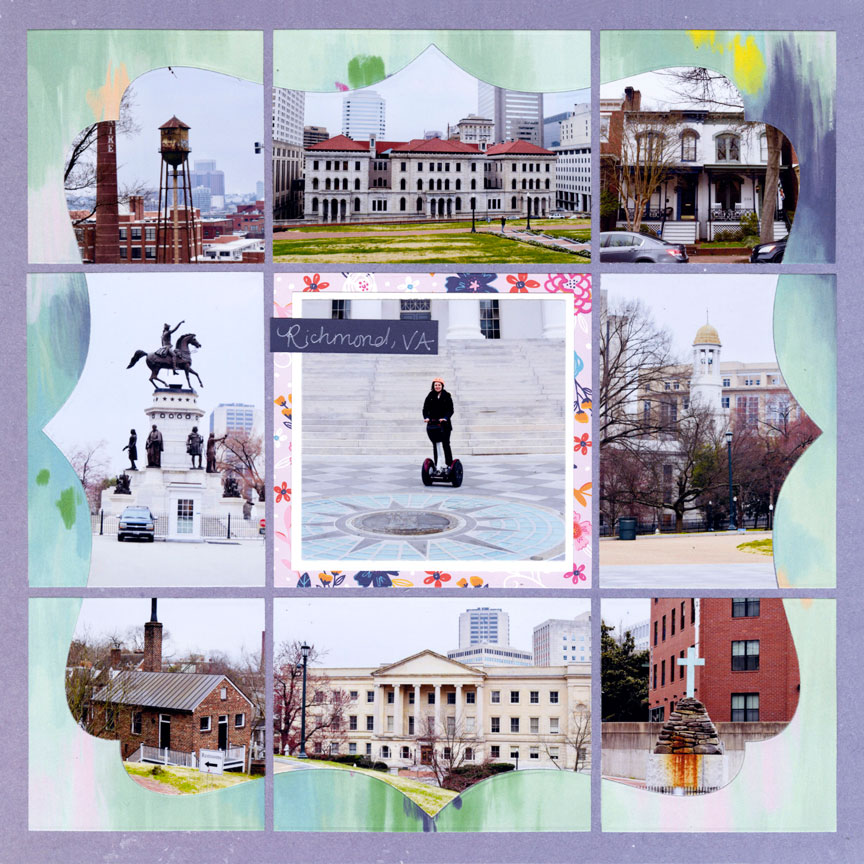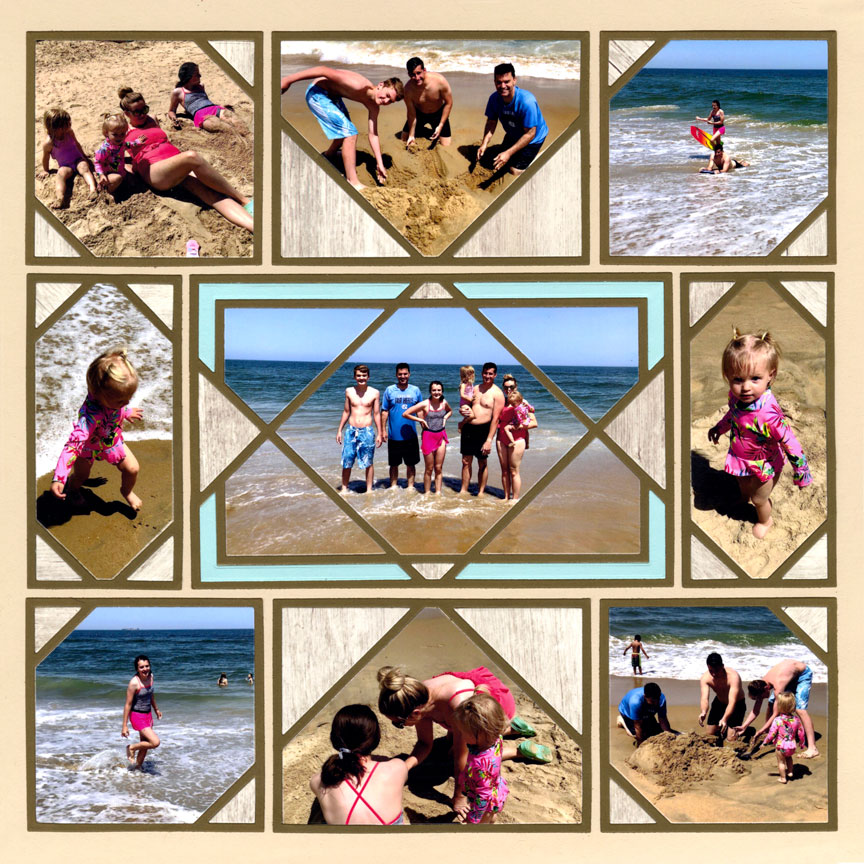 Crisscross Die Collection
---
Some of the specialty die sets, like the Whimsy Set, Dynamic, Horizon or Pie Die Set, are designed to fill the entire 12x12 grid, simply by adding different dies in the set and/or rotating the die. Many of them automatically create a focal point, as well. For more ideas, search the blog for the die you wish to use, or find the die in the Mosaic Moments® store, Snapncrop.com, and look just below the die for sample pages using that set.
Although these dies look complex, usually require multiple cuts, and some consideration of the right photos to use, they actually help you design a spectacular layout without thinking about spacing, and other tedious tasks, of creating a professional-looking page.
7. Look to Quilt Patterns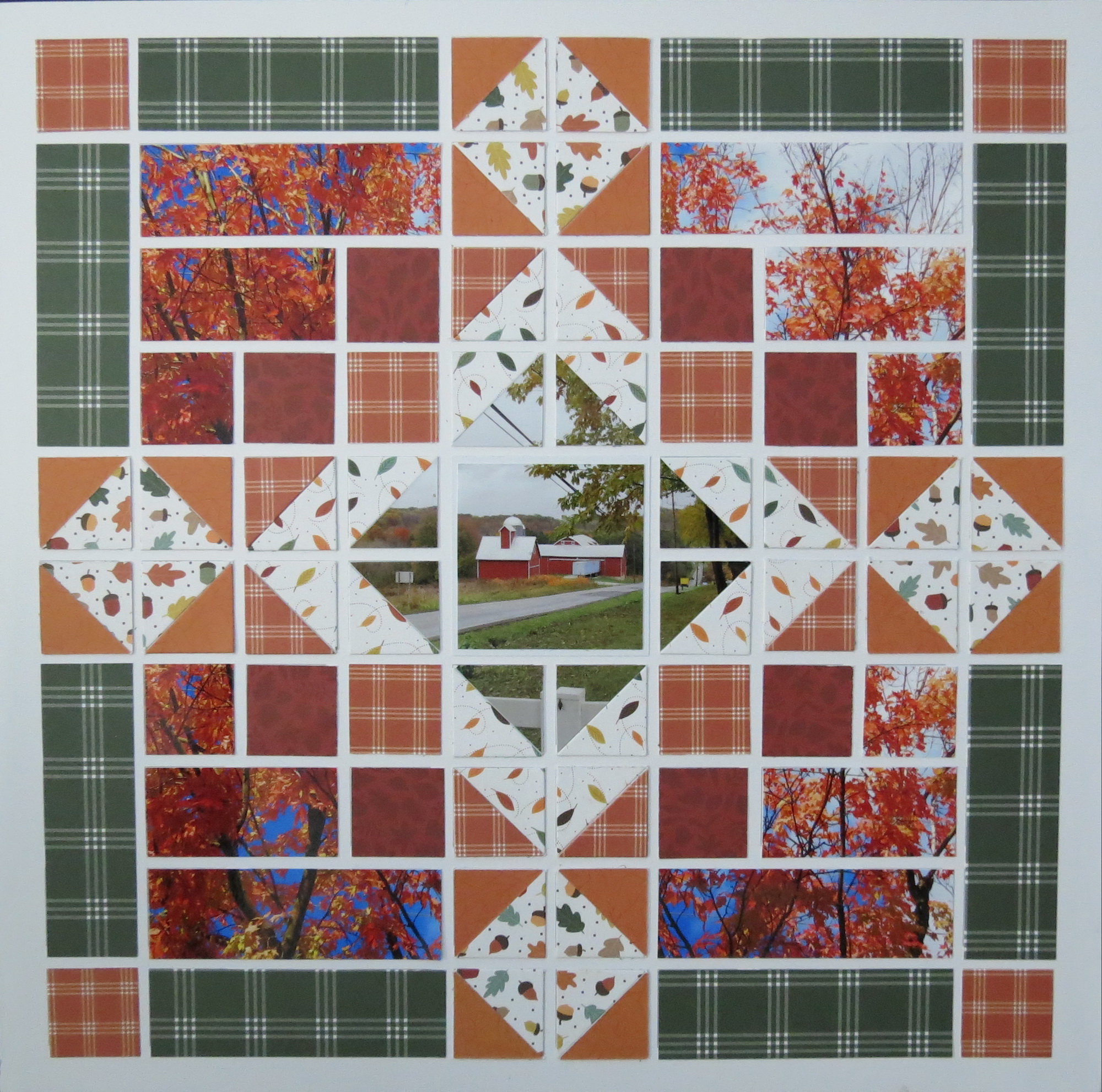 For a unique design, look at quilt patterns online. Since quilt patterns are also built on a grid, many easily translate to Mosaic Moments® layouts – especially if you have a variety of sizes of corner dies.
This layout was created by Andrea Fisher. You can see more layouts inspired by quilt designs here.
Trio packs of grid paper contain two sheets each of three coordinating colors. Some are always available online, but around the holidays, Tami often creates unique packs only available for a limited time. While this is an economical way to try new colors, the sets also work well if you have trouble choosing colors. You can use one sheet for your foundation and then use the two coordinating colors to create your photo mats, title or decorative dies on your layout. This way, you know the page coordinates nicely.
9. Keep the Scraps
 When you cut up your grid paper to create elements for your layout, save the leftover pieces and keep it with your other grid paper. That way, when you need that color again, you can use the scraps instead of cutting into another piece.
You can use sprays, watercolors, or water-based inks to color your grid paper, if desired. This technique works best on white, but you might try it on other colors as well. Paint and opaque inks will not work, since they will cover the grid lines.
For this layout, Tami sprayed blue Spritz on 12x12 White grid paper to get this look!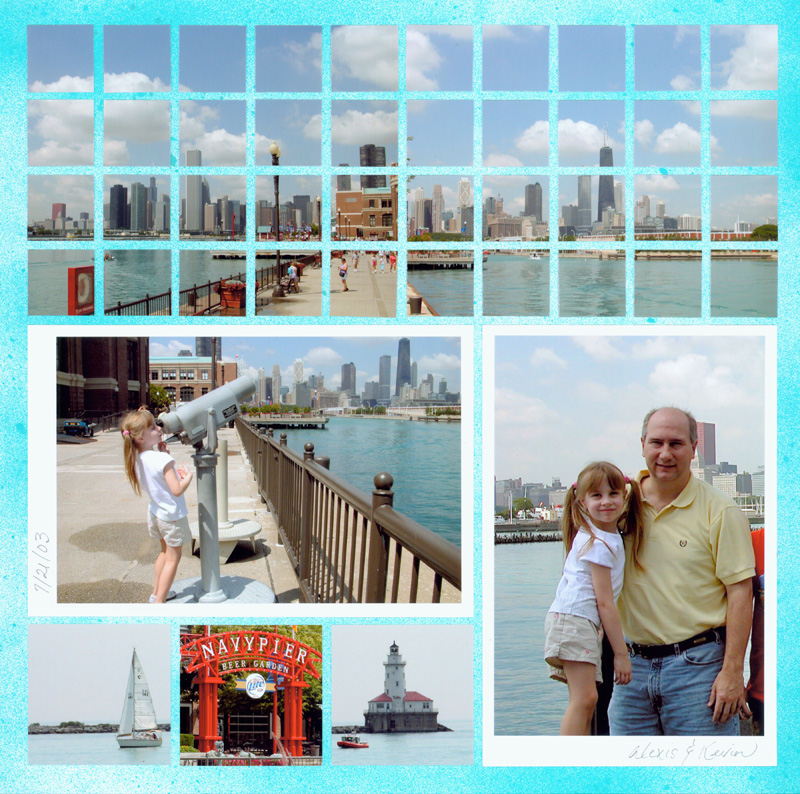 "Chicago Navy Pier" by Tami Potter - Pattern #299