Let's talk about journaling.
Why journal on your scrapbook page, isn't it all about the photos?
Your photos capture a moment in time, journaling gives those moments context.
Your photos capture your memories, but you want others to be able to share them too.
Journaling isn't just for the here and now, but for the future.
Journaling gives the information required to link your pictures with not only your intended audience but for those yet to come.
There's a lot we can say about journaling styles but for the moment, let's begin with a few types, for now, I think I can sum it up in three ways.
The Dragnet Approach: "just the facts ma'am", names, dates, places.
The Cliff's Notes Version: a bit more than 'just the facts' with enough other information that summarizes the events being scrapped.
The "Tell Your Story" Option: details, details, details.
How we actually incorporate the journaling will vary. You may plan your layout to include it or work it in once the page is nearly completed. Each of these examples will inspire you to find what works for you.
A. To scrap with The Dragnet Approach to journaling you can use a variety of simple options.
Using tags layered on your photos to name names and give dates this gets your info there without being intrusive.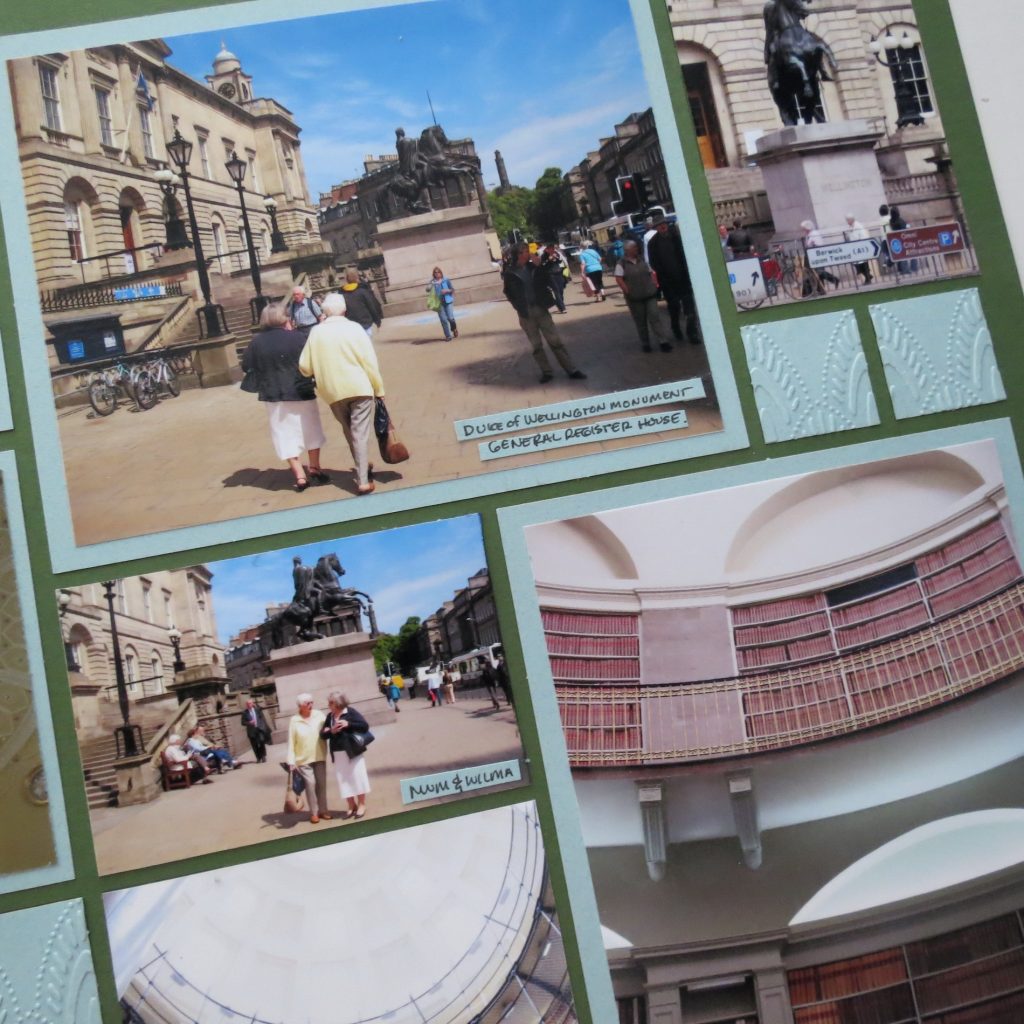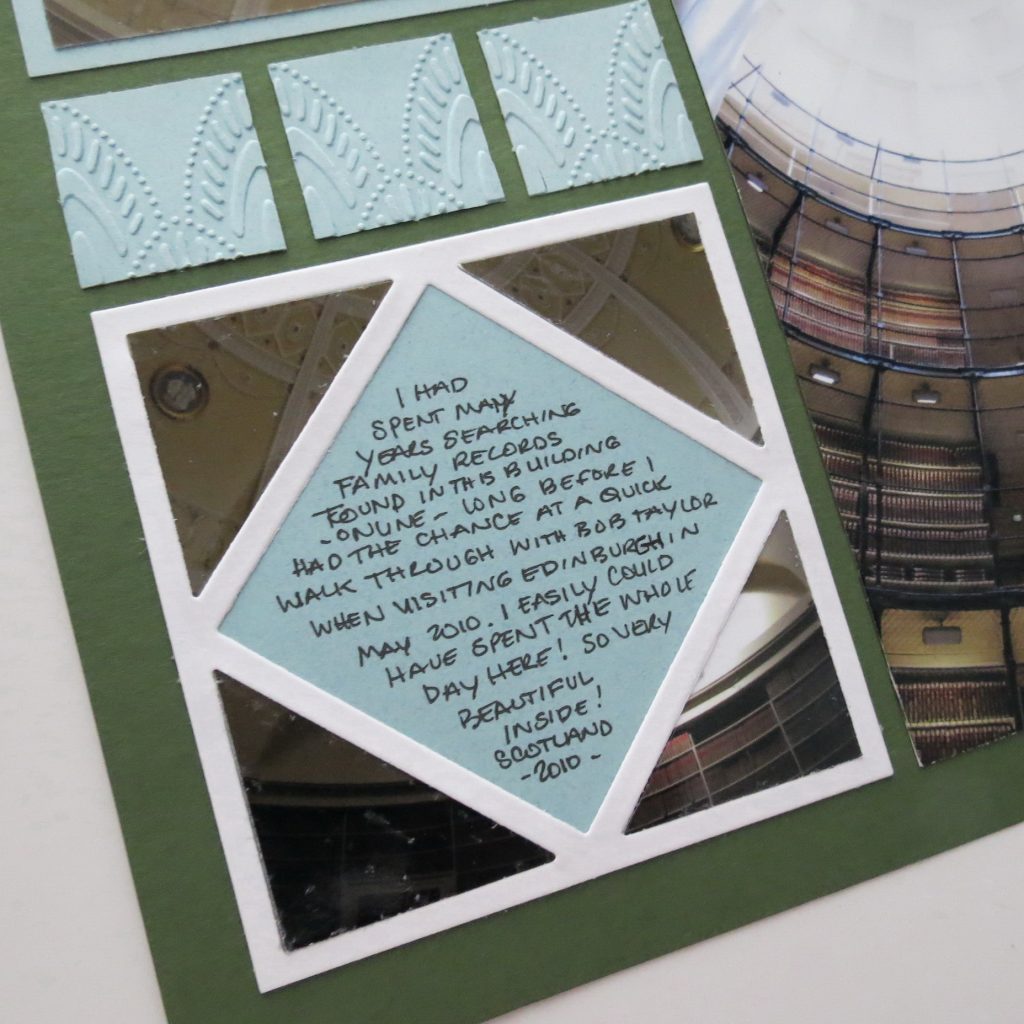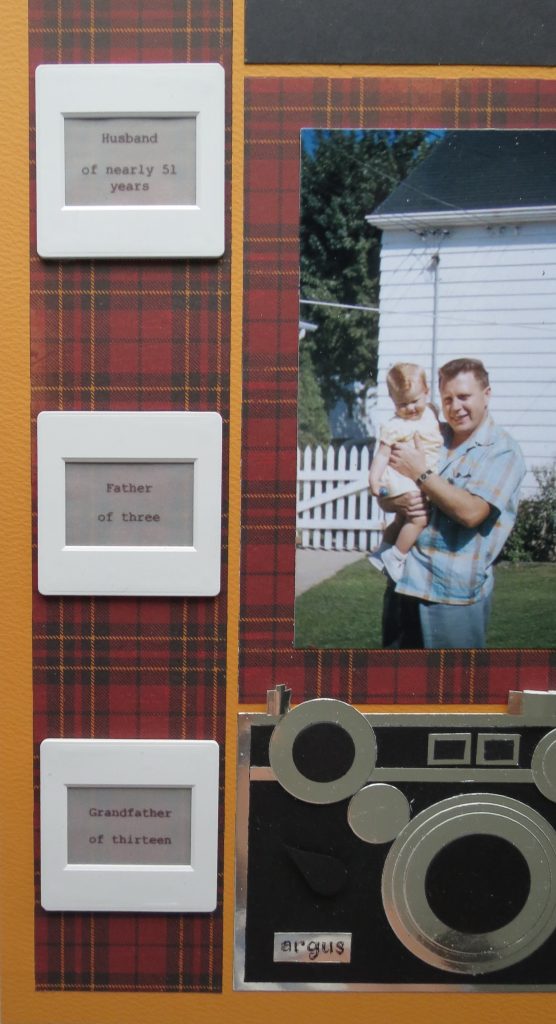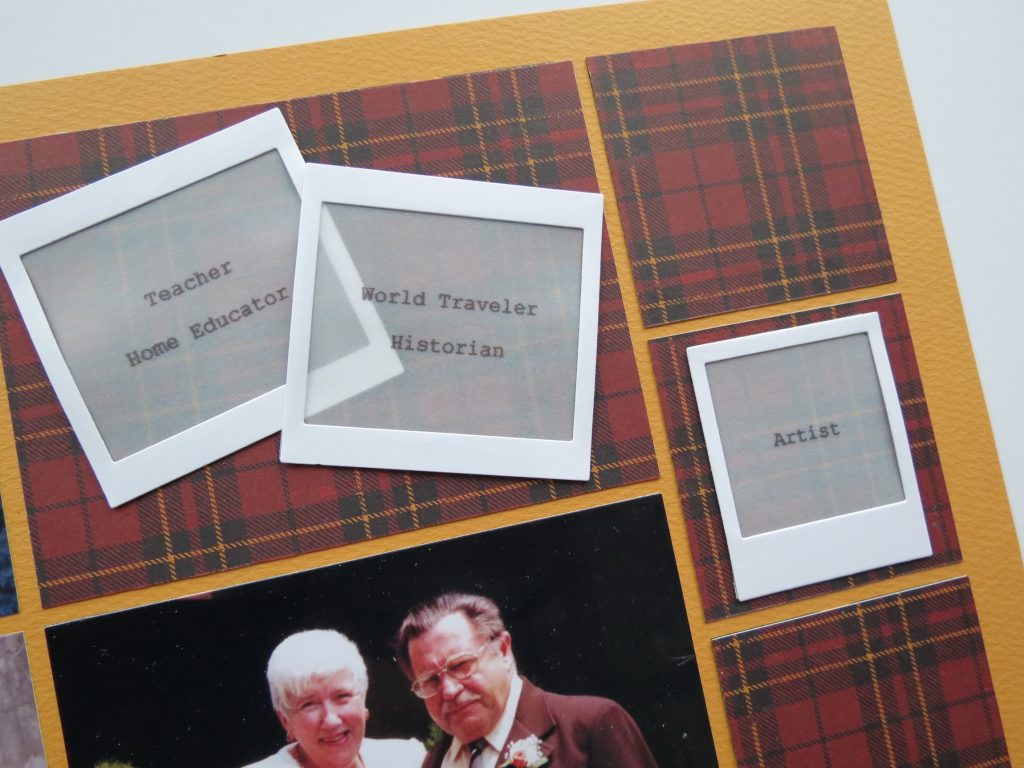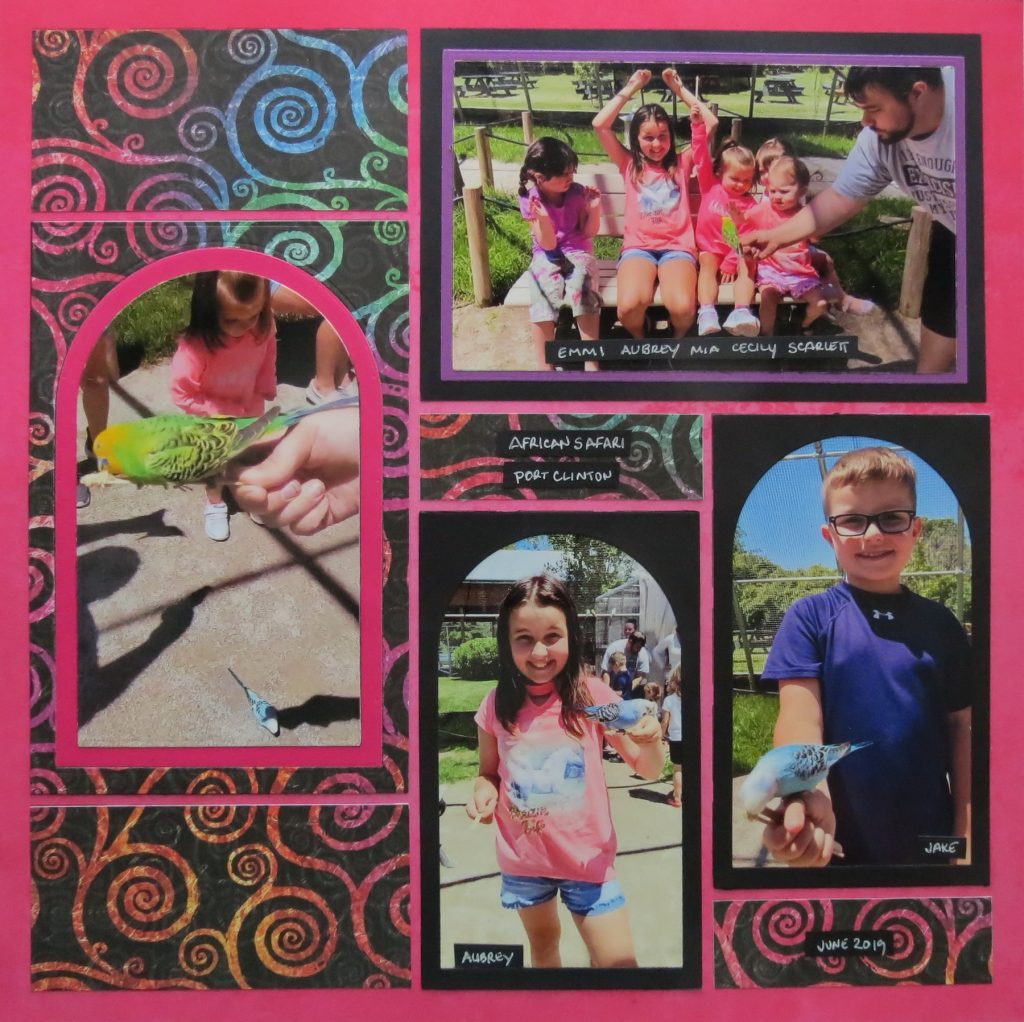 2. Using the 1×2, 1×3 strips within your pattern make good spots to add a few details.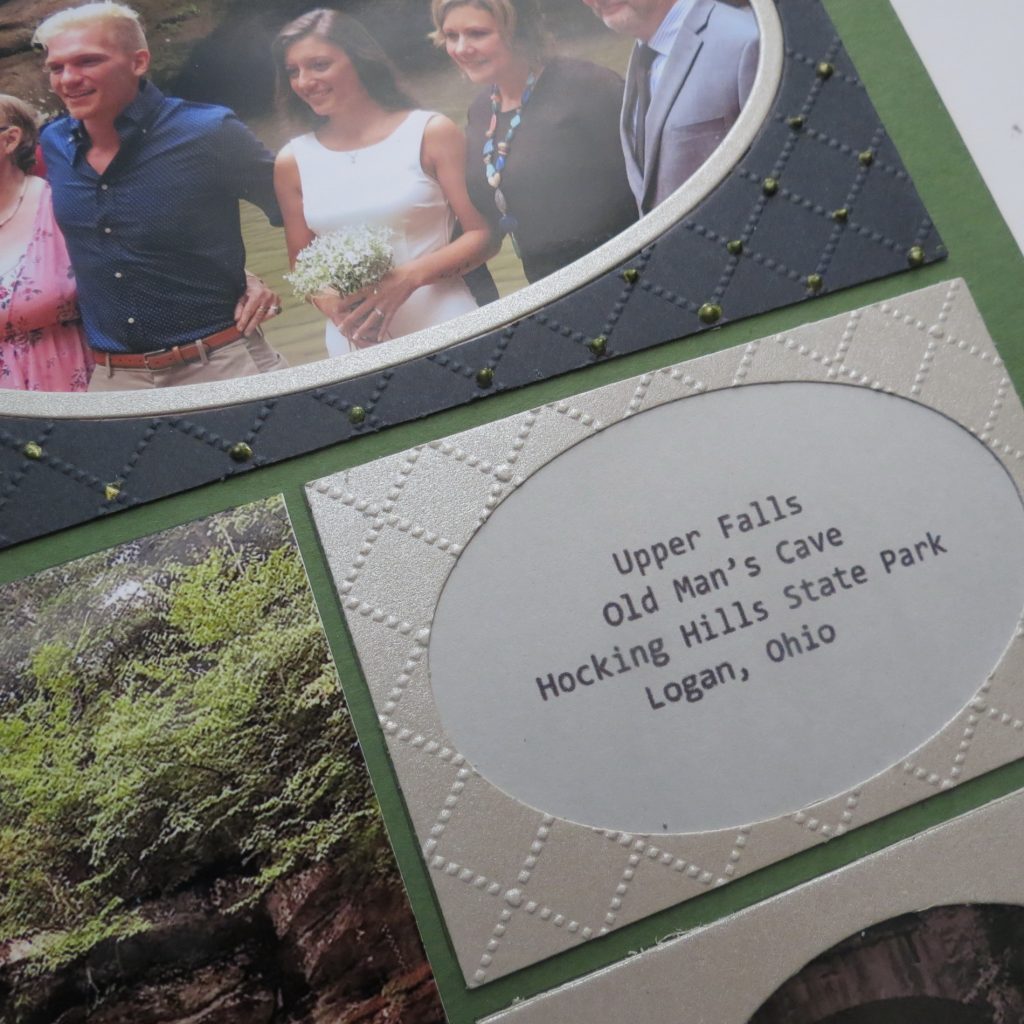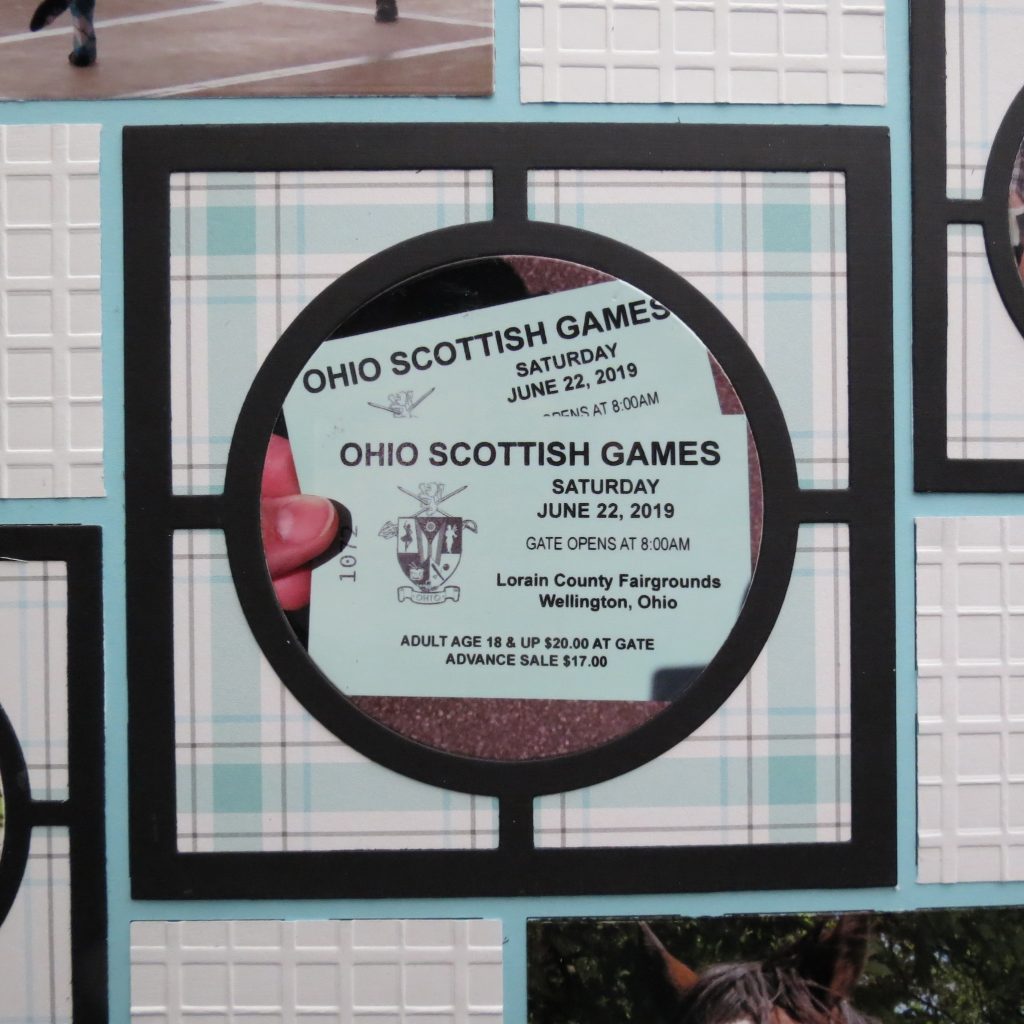 3. Using small frames or 2×2 frames to show off your info can blend in nicely to the page design.
B. To journal with The Clift's Notes Version you'll include a bit more than "just the facts", you will be adding enough information for an overview of the events to add a portion of the story, something that explains the events briefly. This is a perfect style for a series of layouts for one event. Each page can contain a bit of the story and let it all unravel as you turn the page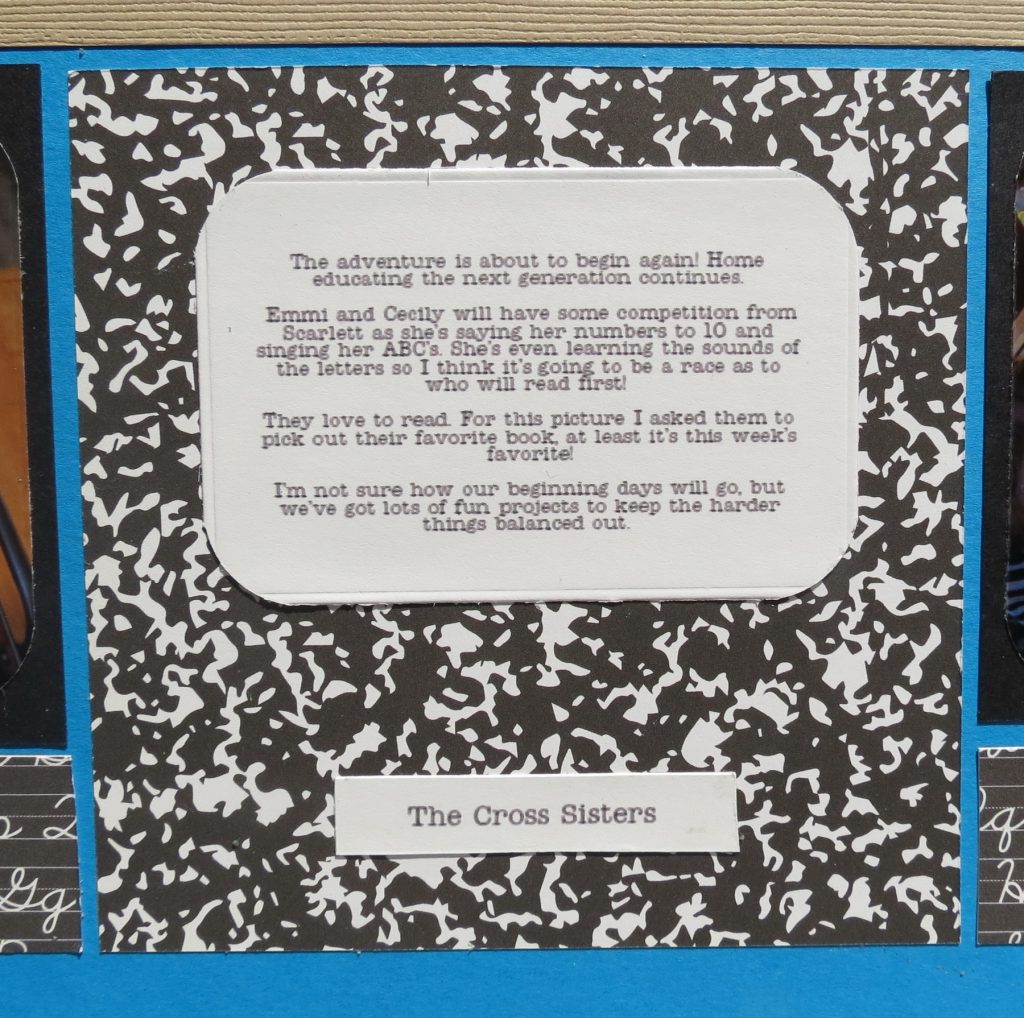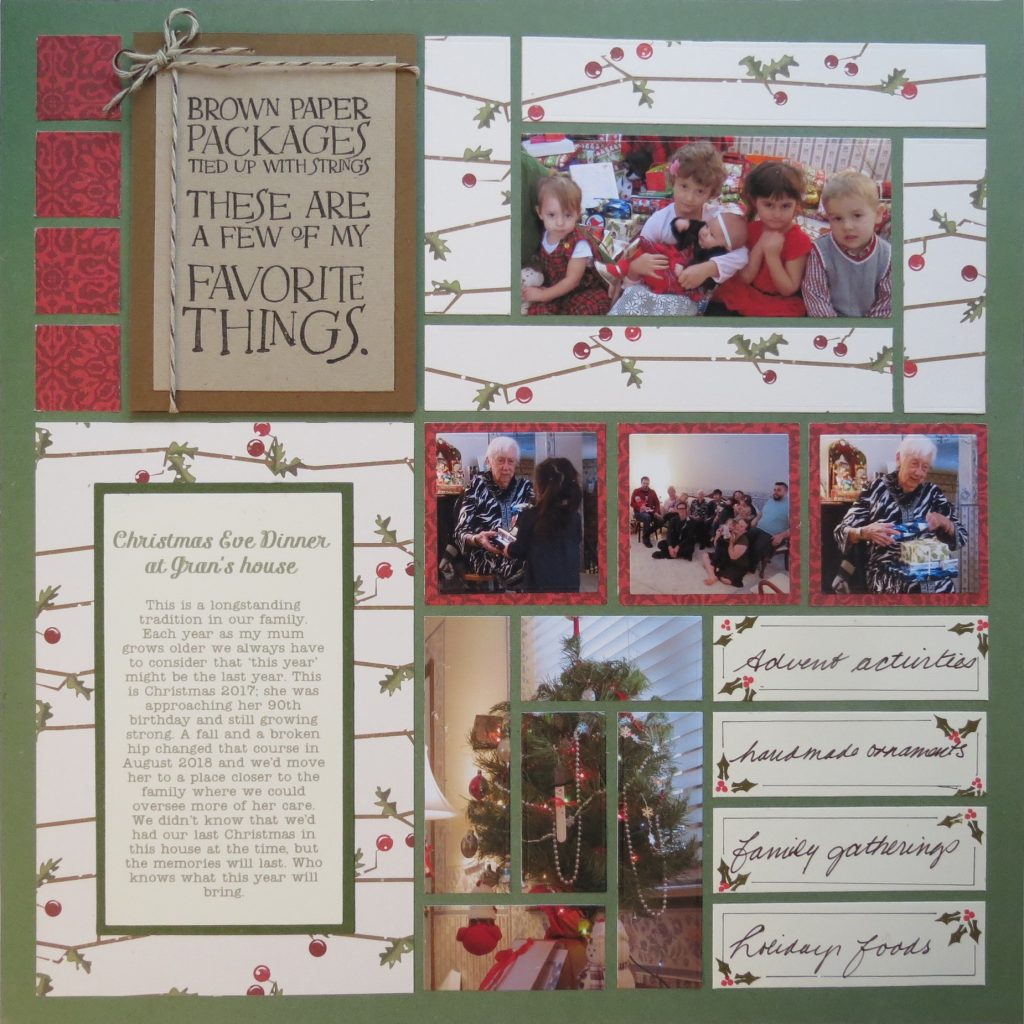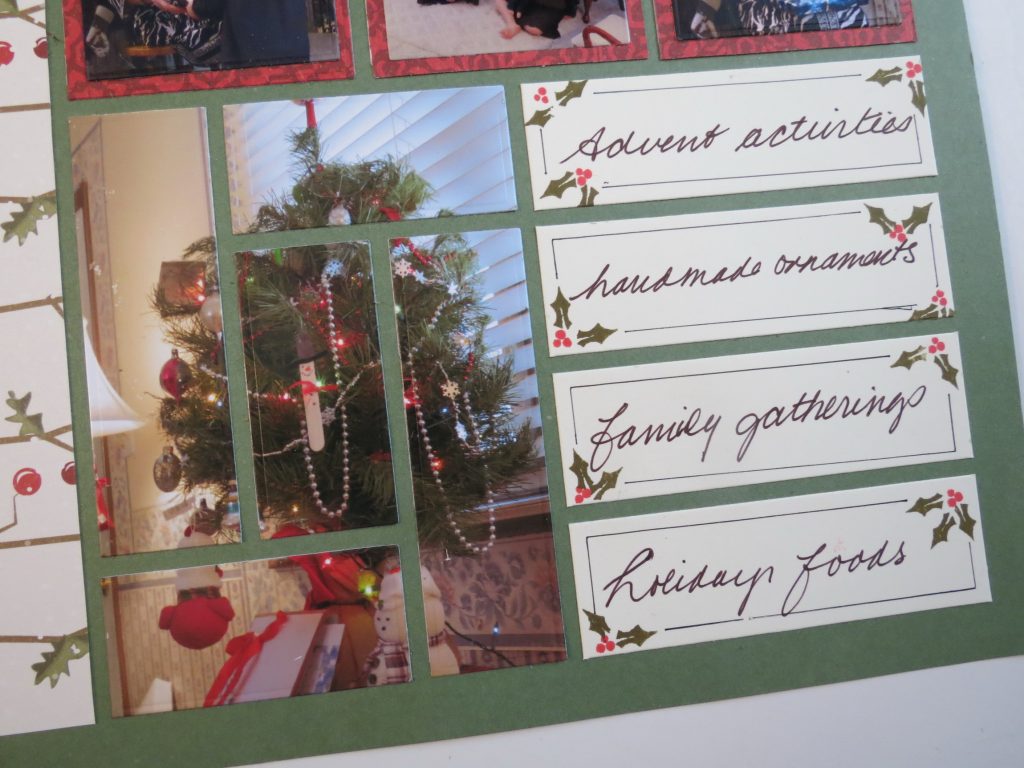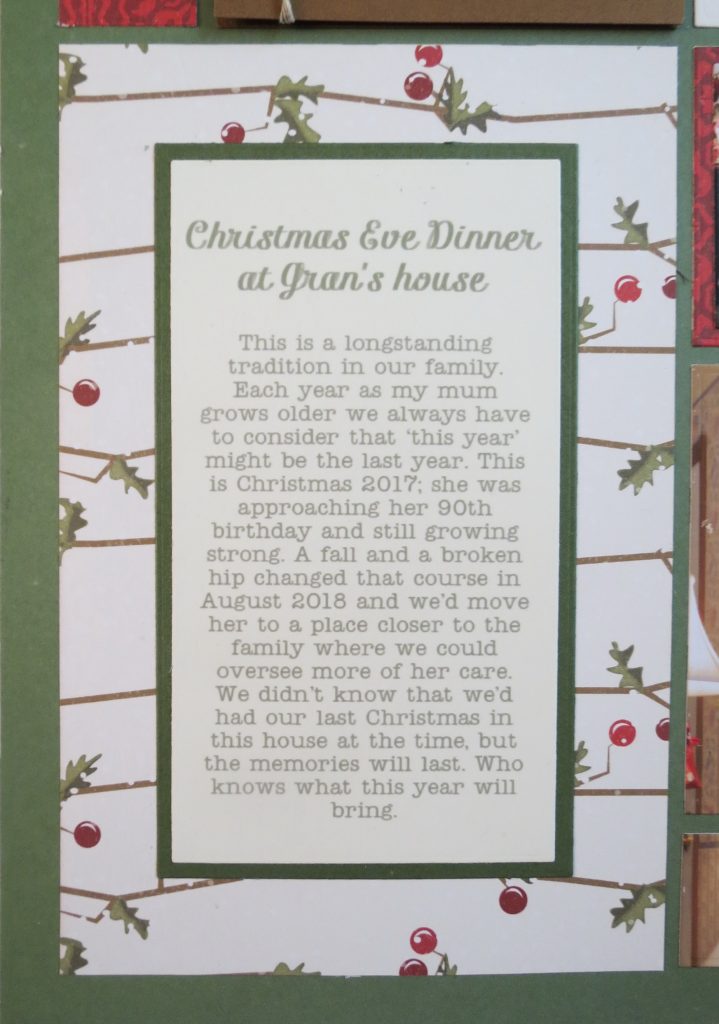 C. The third style of journaling is perfect for lots of details, the 'Tell Your Story' method lets you dedicate space on a layout or create hidden pockets to record more of a historical account. You'll include the facts and events but also the story behind the photos. It's a good way to pass on the stories about family traditions or ancestral memories.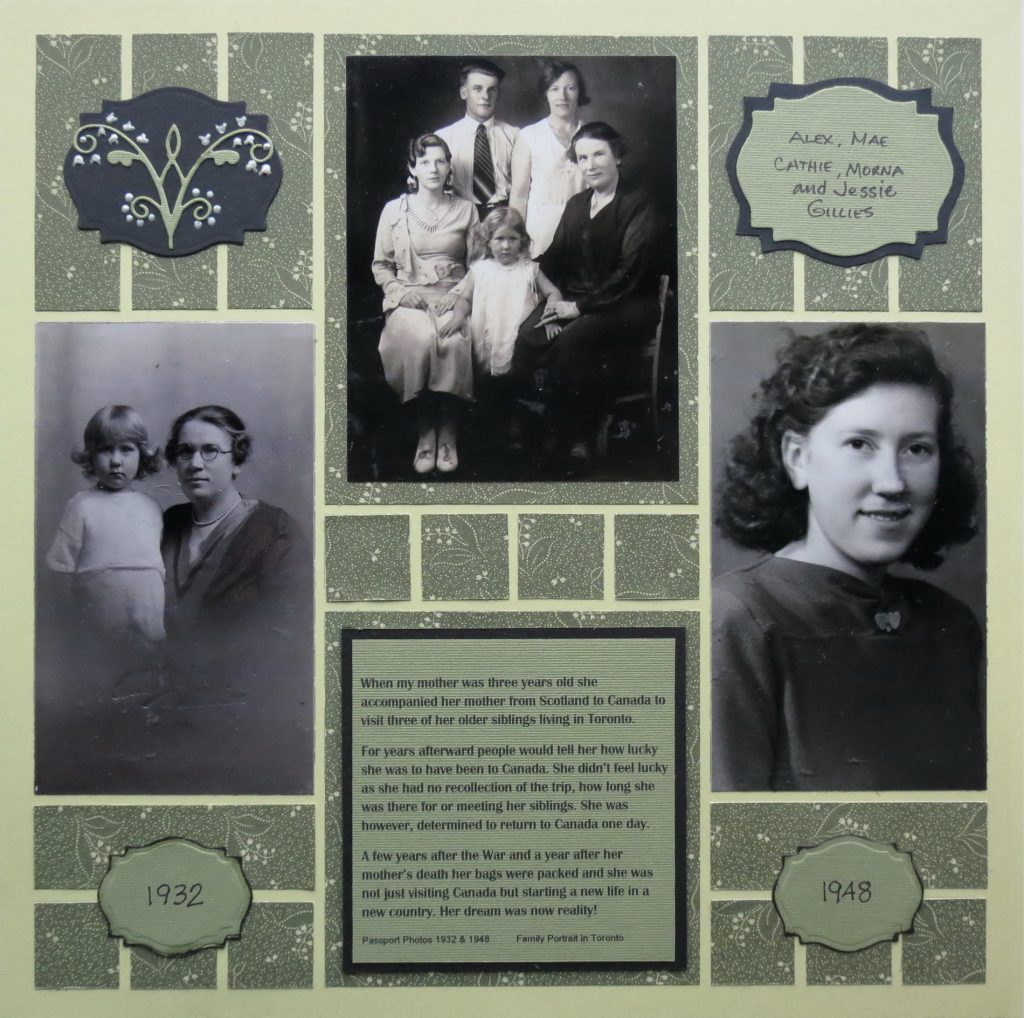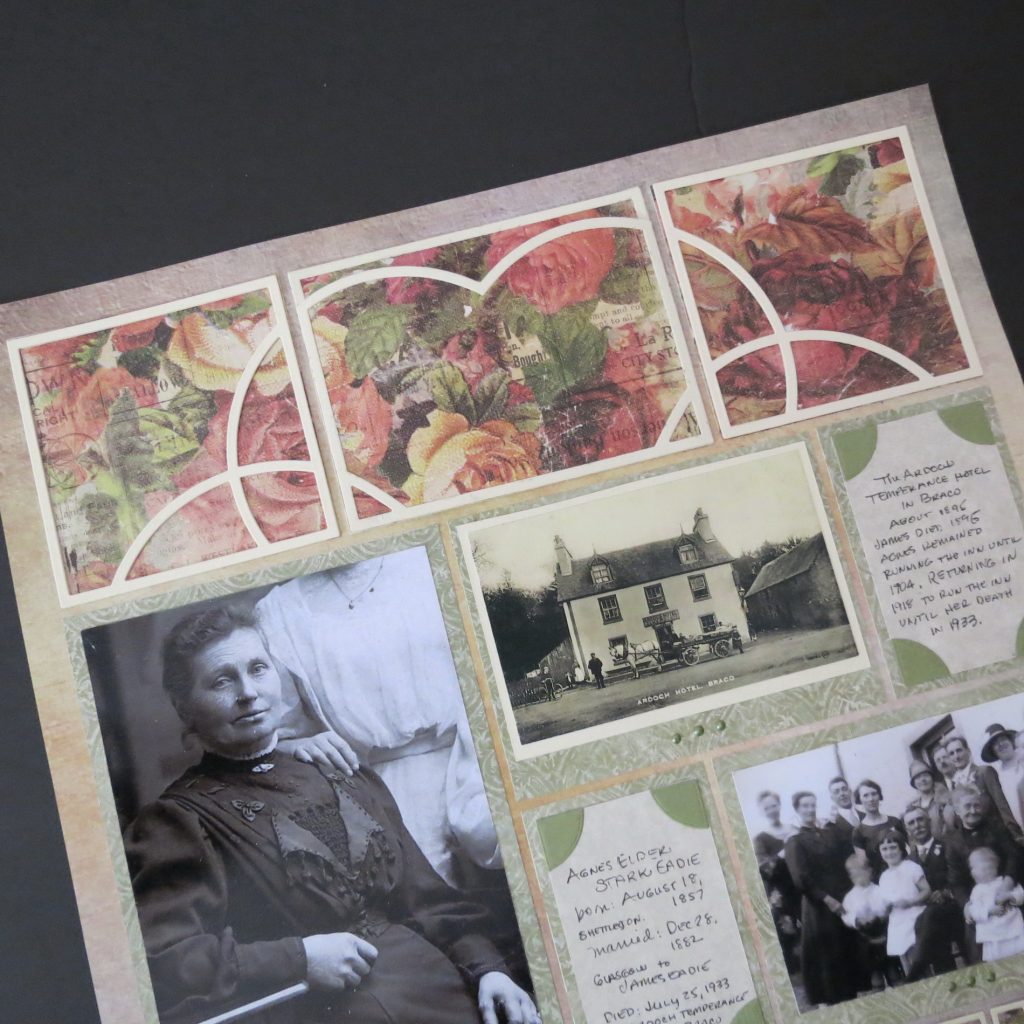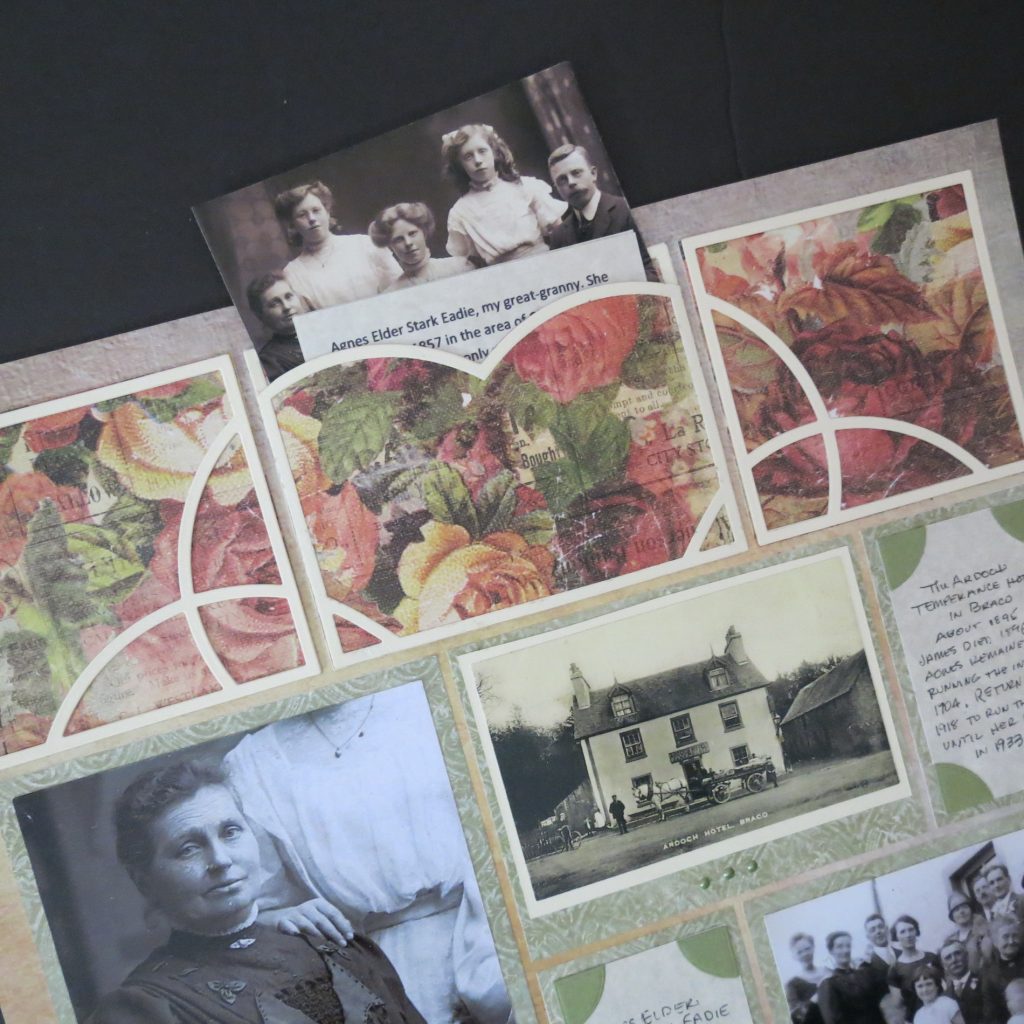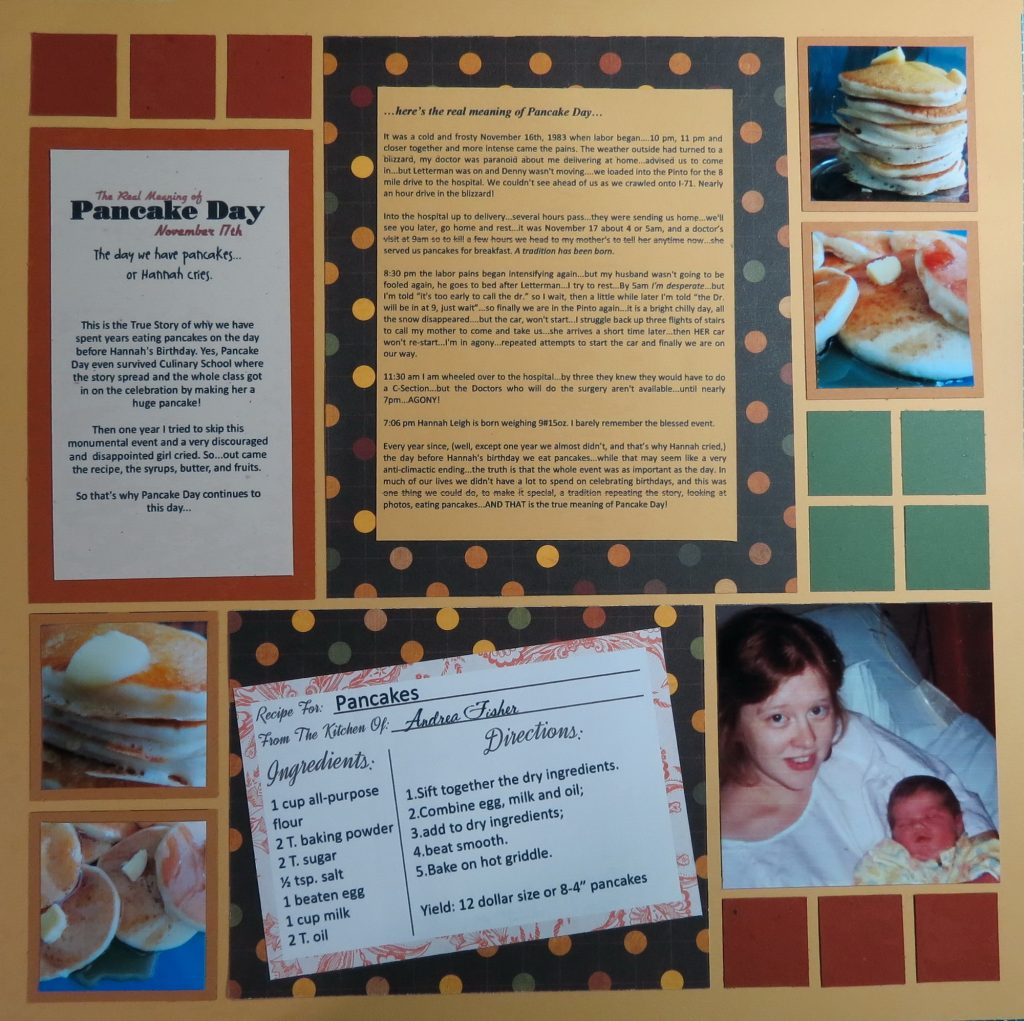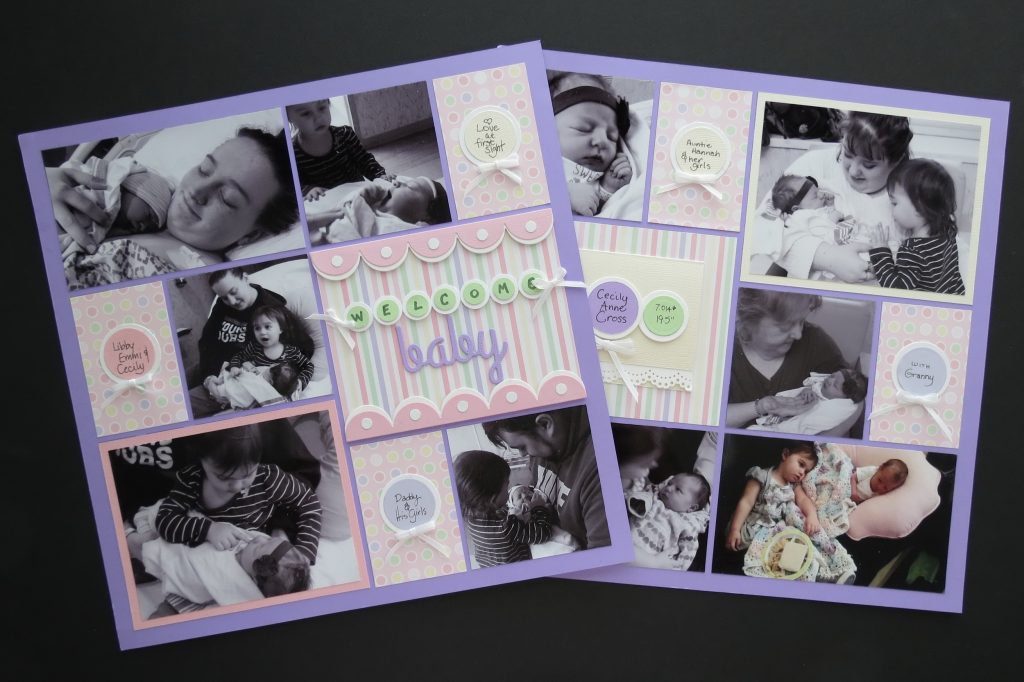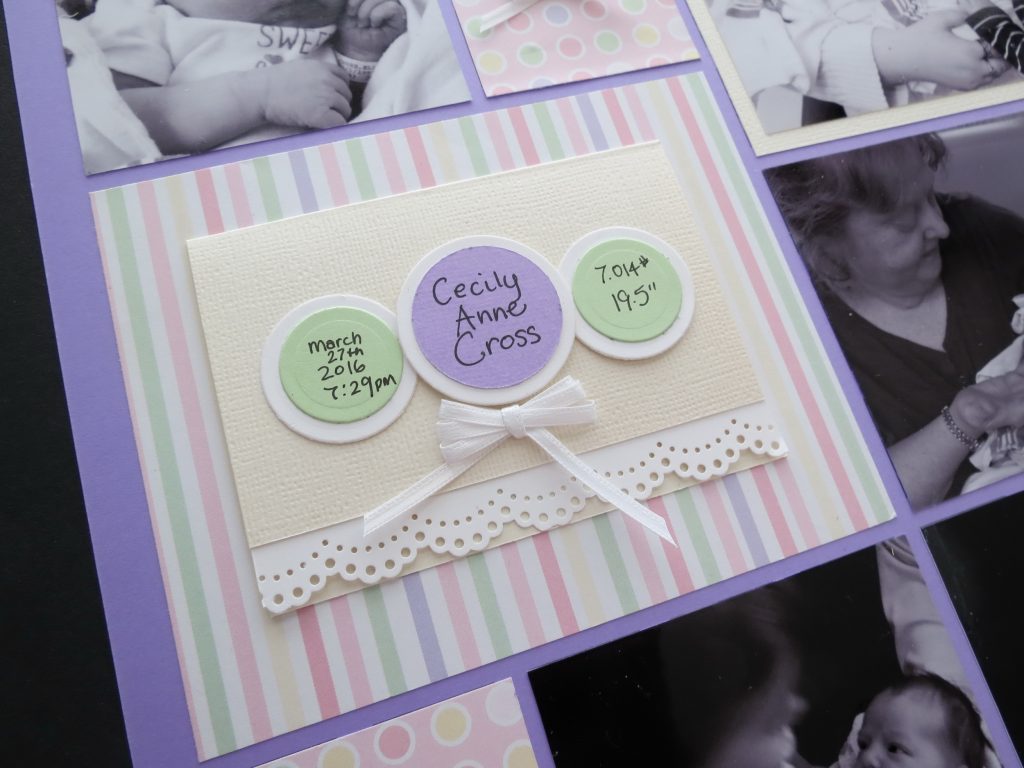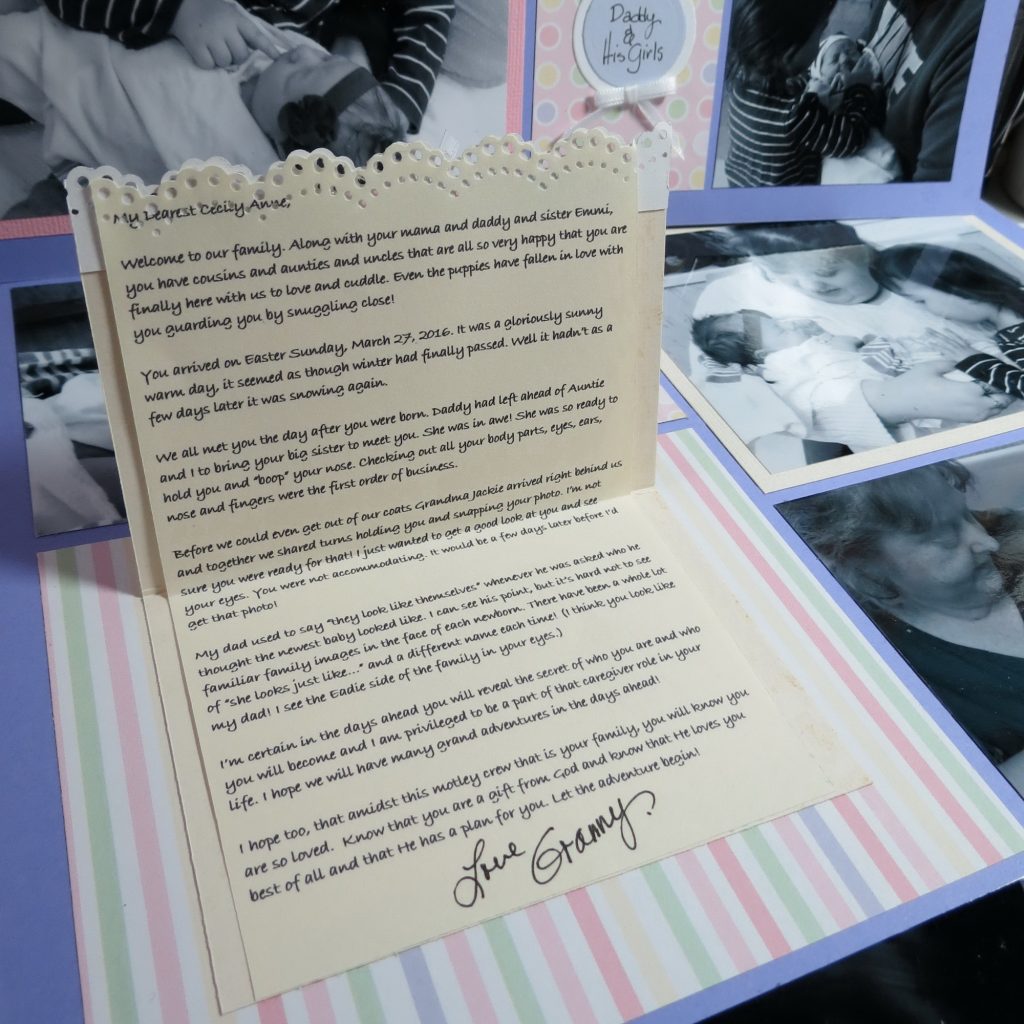 Now it's time to put those ideas to work for you.
Capture the moment and share the story. Be your family historian and make it fun to read.
Andrea Fisher