The Mosaic Moments Pattern Gallery is filled with hundreds of page layouts.
Choosing one can be made much simpler if you understand the categories each pattern is organized in. There are eight categories that can be selected from a drop-down menu. Picking the category that best fits your photos and/or the dies you want to use limits the number of patterns shown.
So, how do you know which pattern category is best for the layout you are working on? Read on to discover when to choose each type.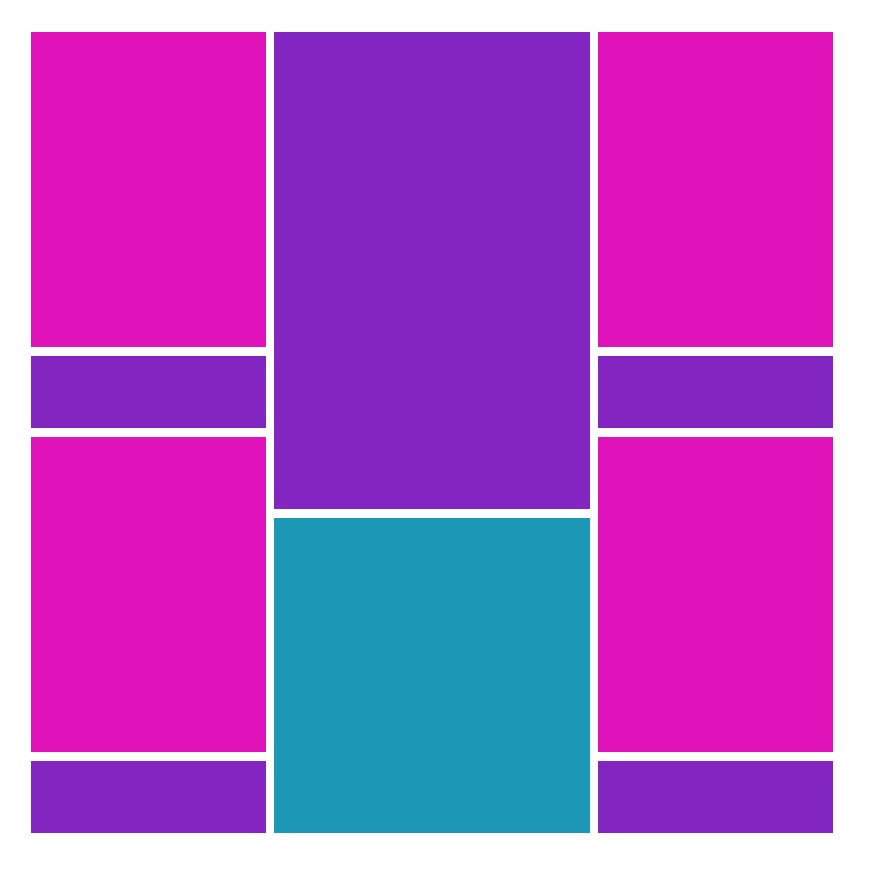 Pattern #363 (Three Column Pattern)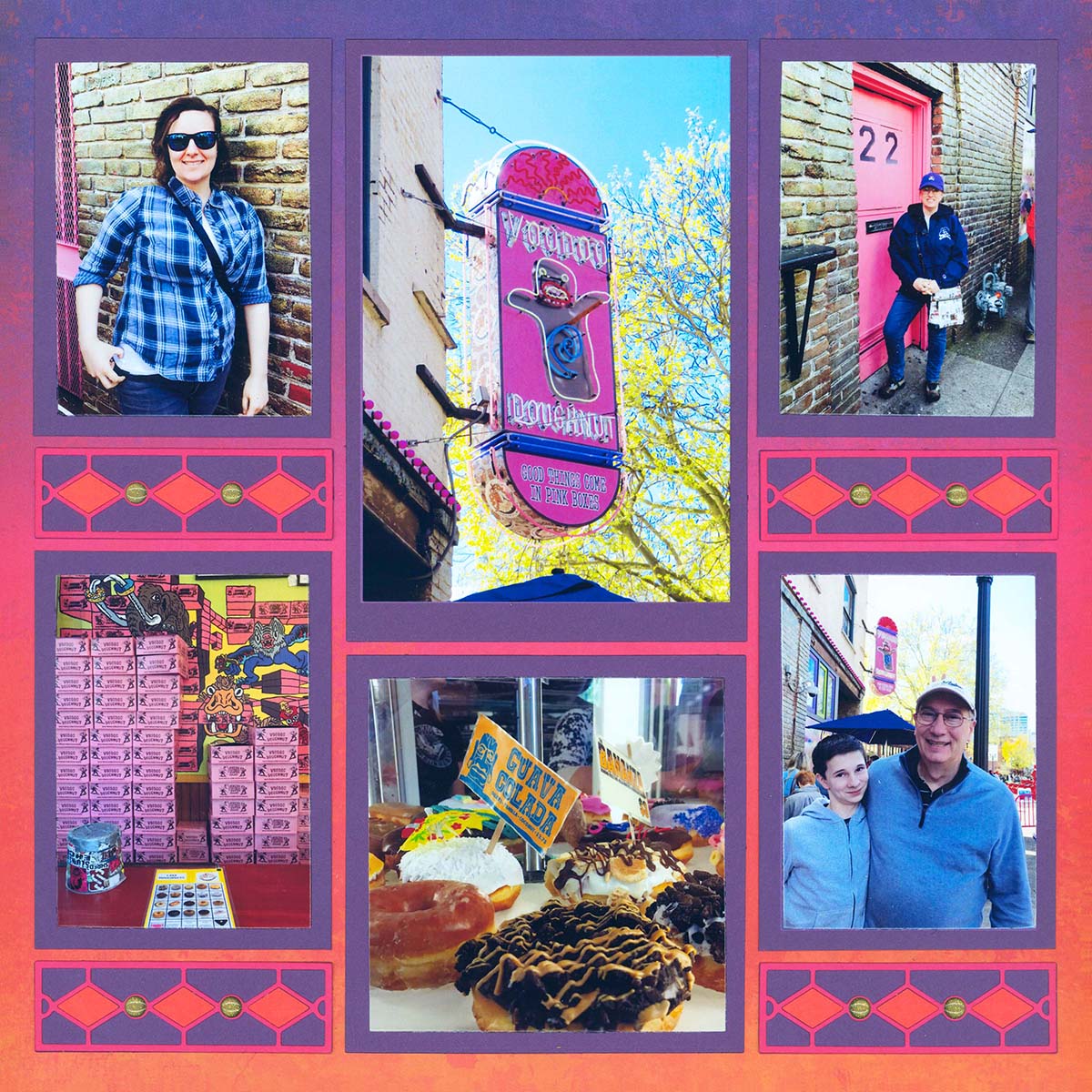 ---
Column patterns are basically layouts made with columns of designs. You could draw a vertical line through the gutter between each of the columns. None of the elements overlap or extend into any of the other columns.
Column patterns can have two, three, four or more vertical columns of elements.
Vertical photos often fit well in column patterns, so this is the first place to look when you have a majority of vertical photos.
---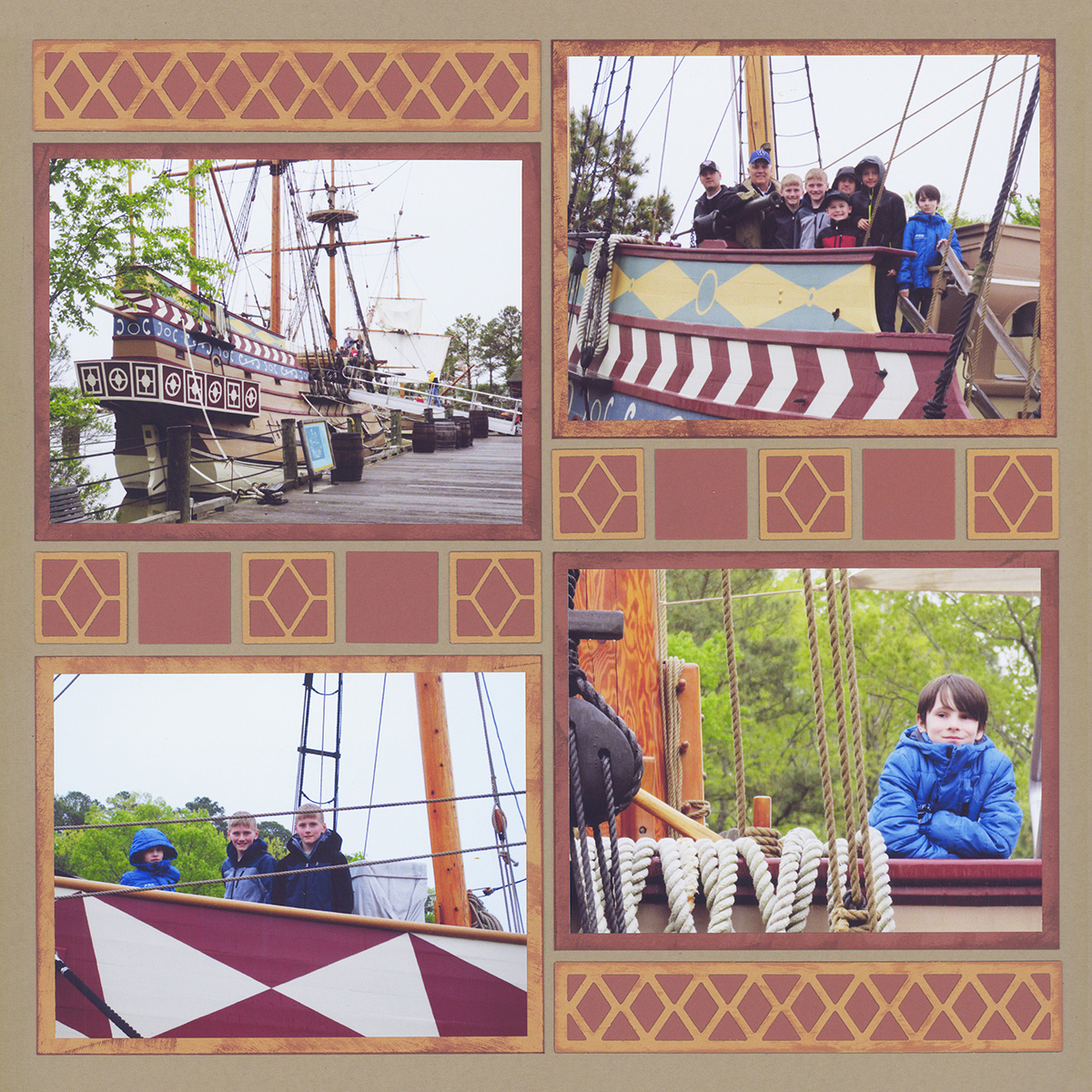 "Jamestown Ships" by Tami Potter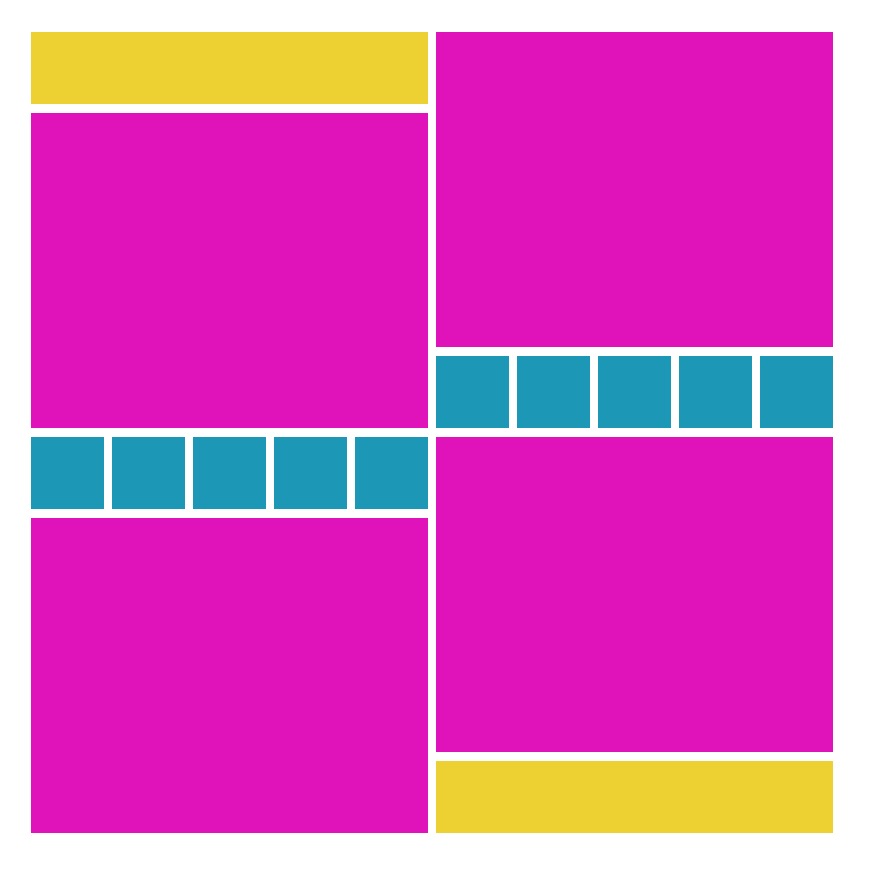 Pattern #350 (Two Column Pattern)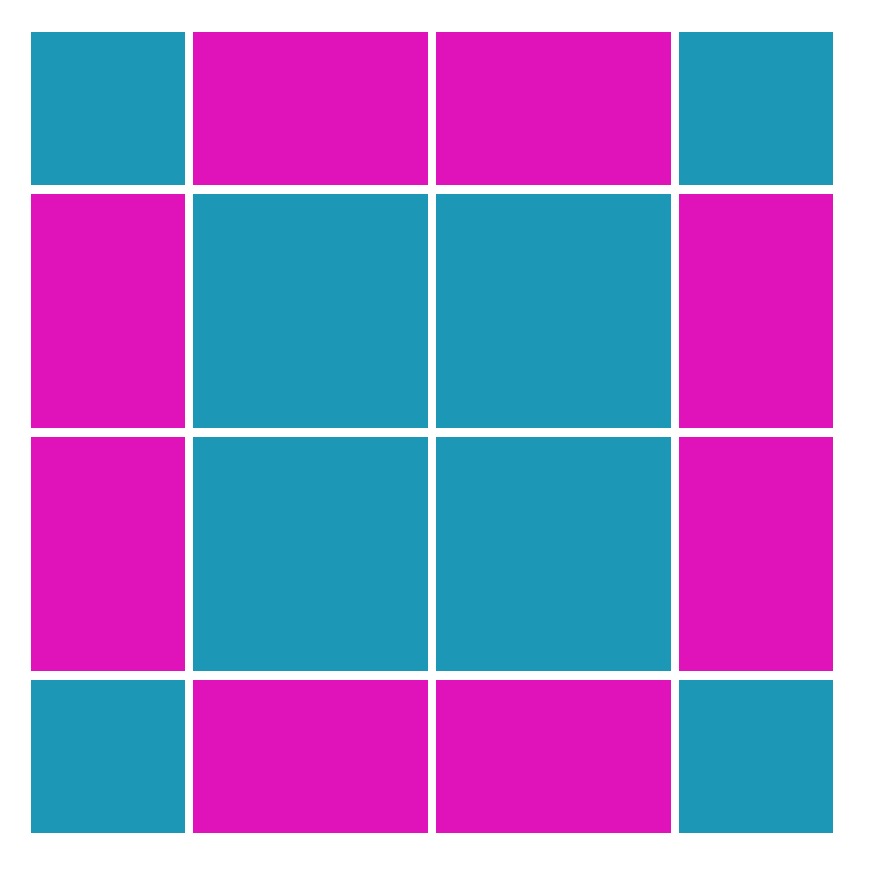 Pattern #407 (Four Column Pattern)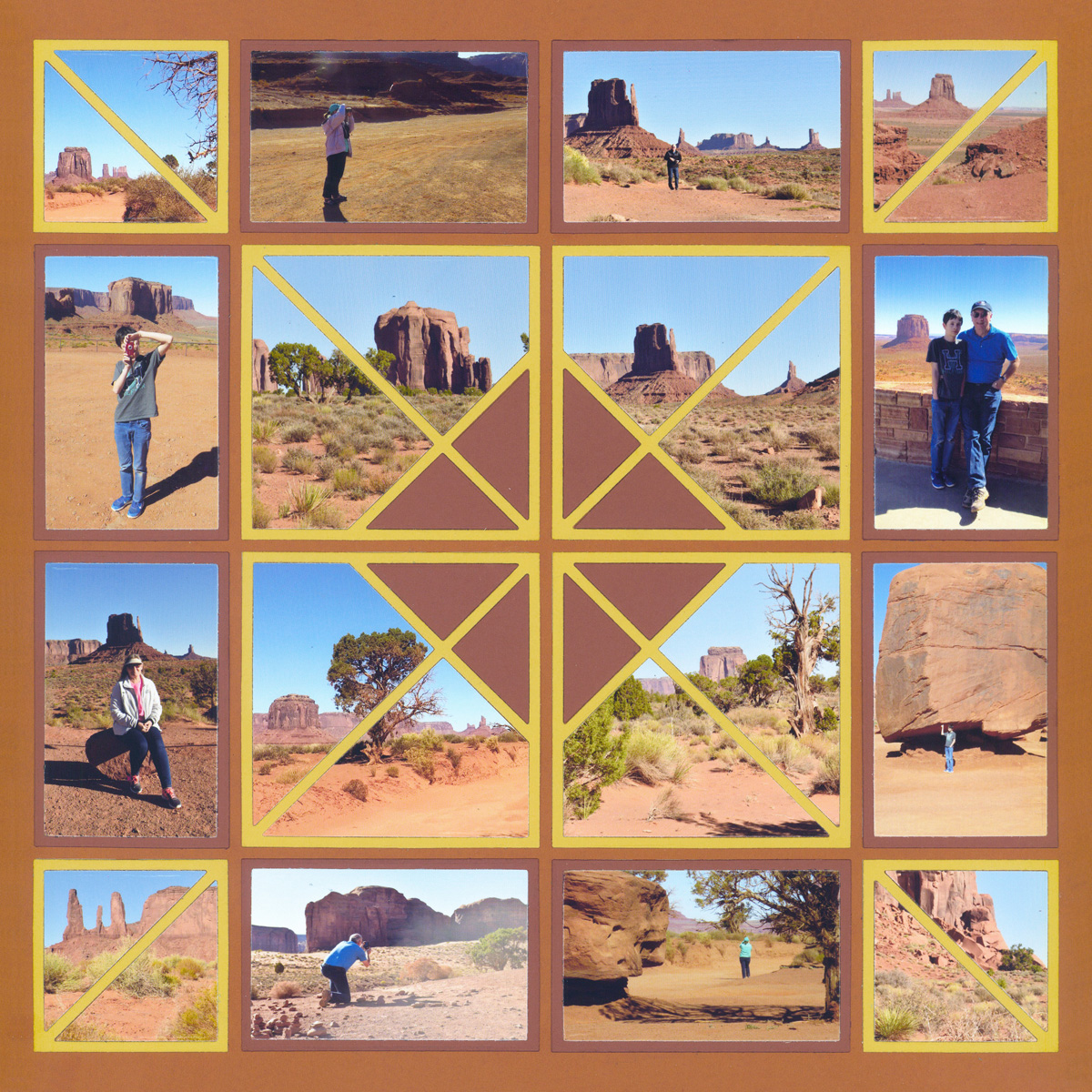 "Monument Valley" by Paije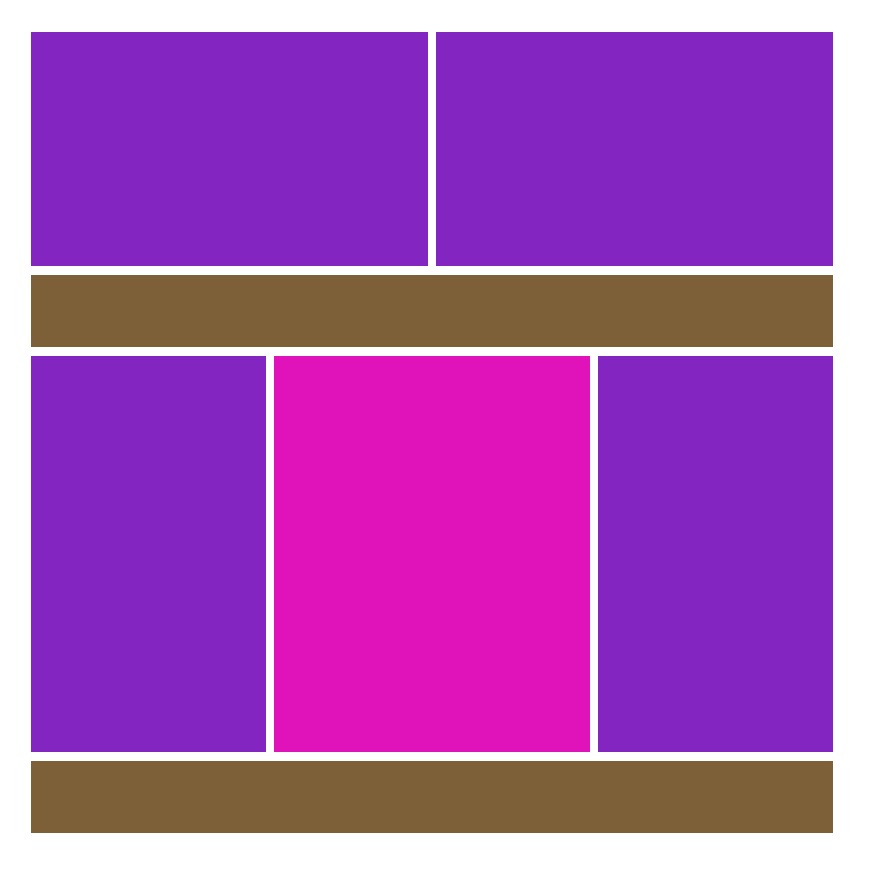 Pattern #363 (Four Row Pattern)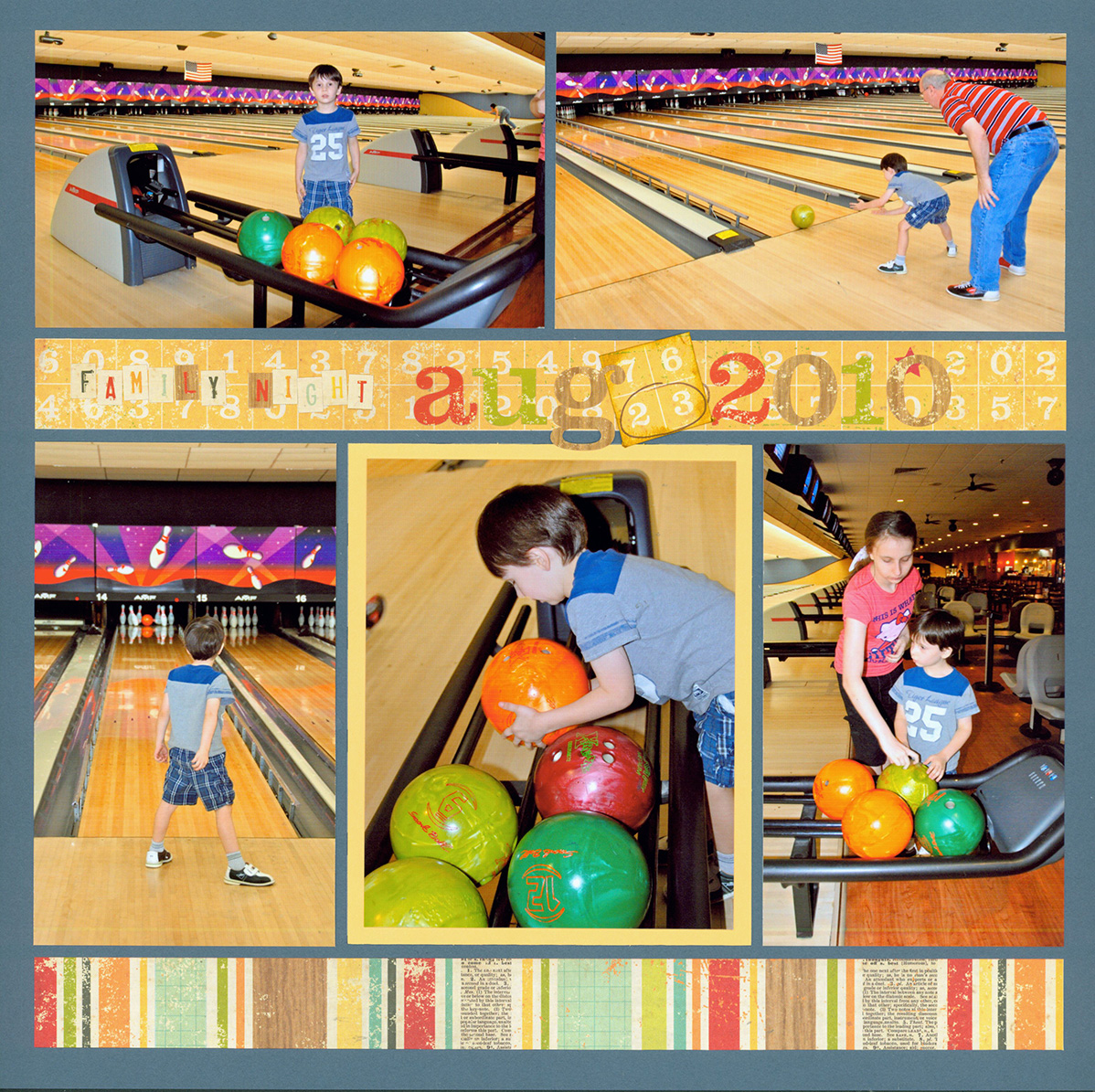 ---
Row patterns are just like column patterns, except they go across the layout instead of down it.
Like column patterns, you can draw a line between the rows, across the layout, and never hit any other element. It is a clean and uncluttered design.
Horizontal photos lend themselves easily to row patterns.
Also consider row patterns when you need a place for a long title, since these designs may include hand-cut strips the width of the page.
---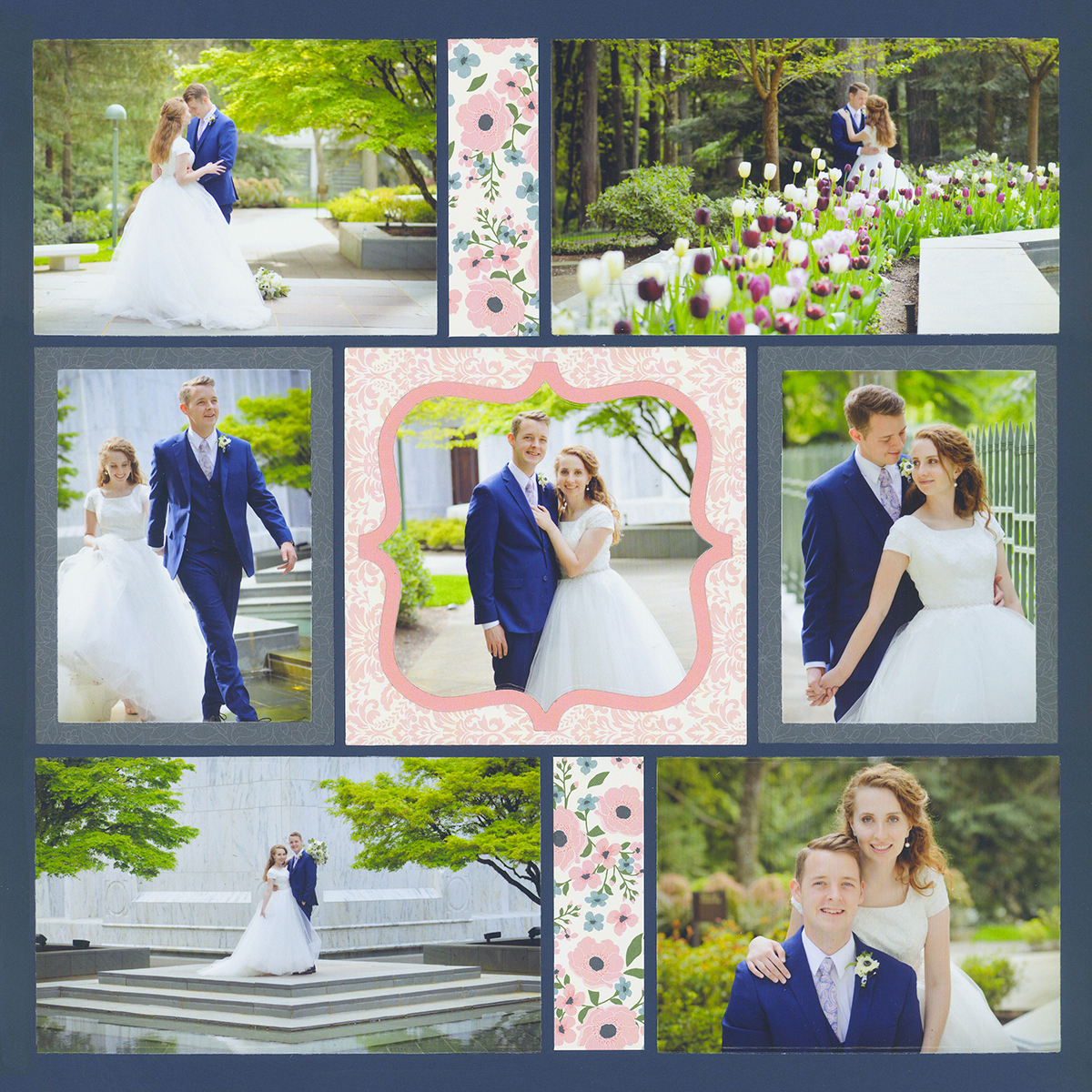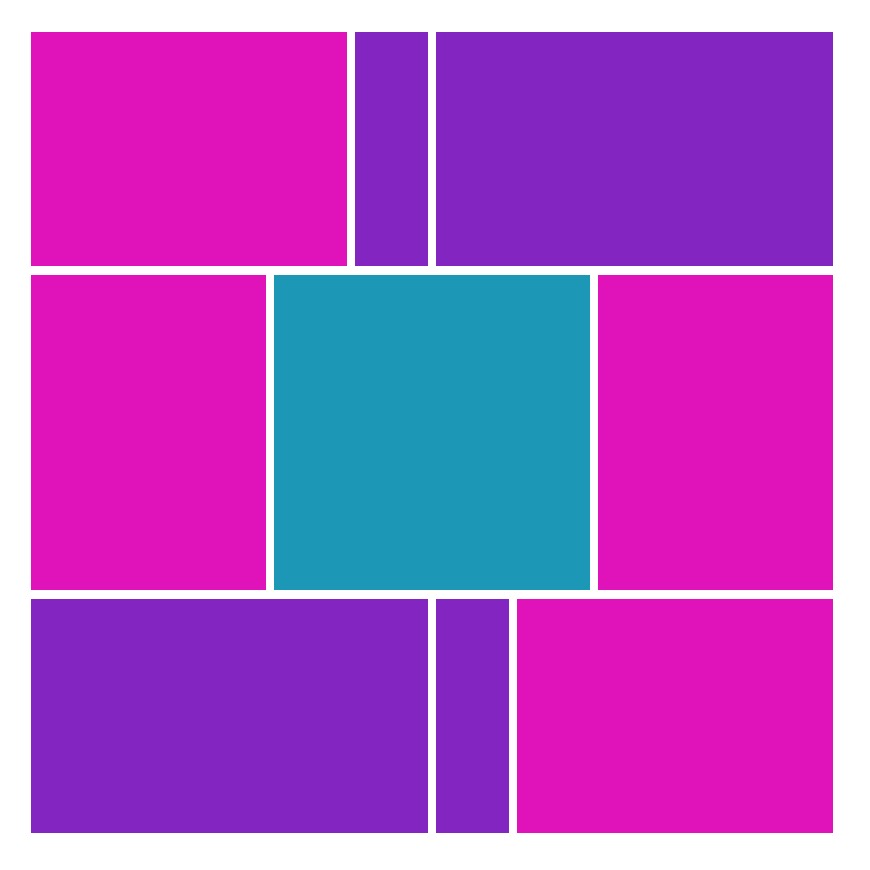 Pattern #342 (Three Row Pattern)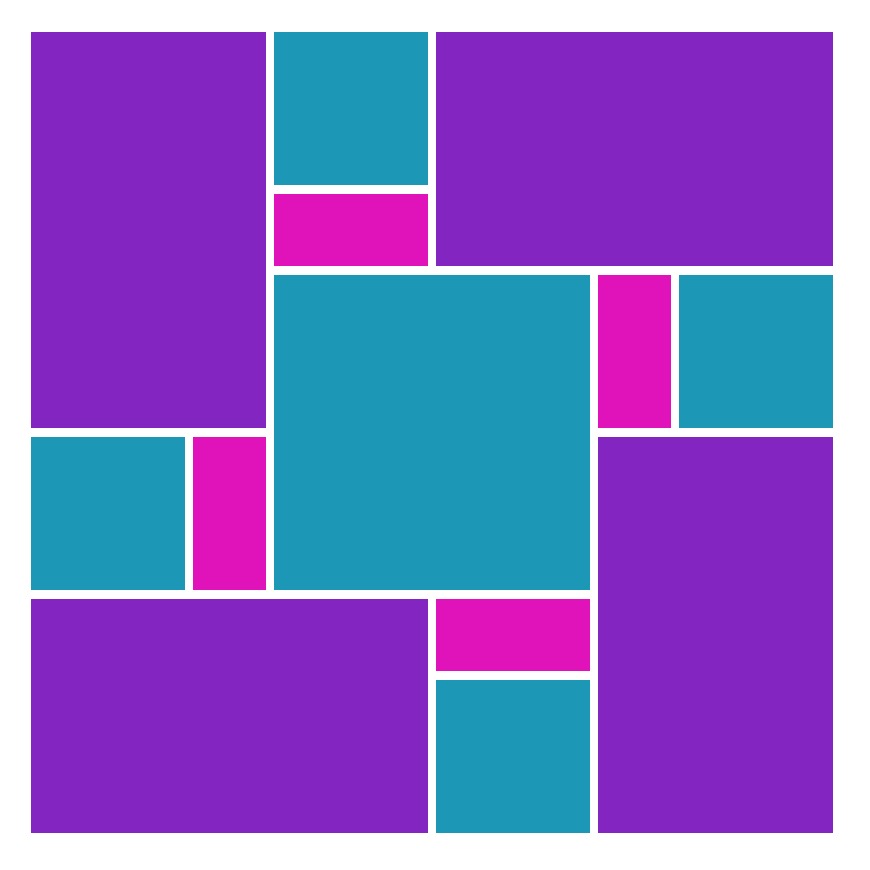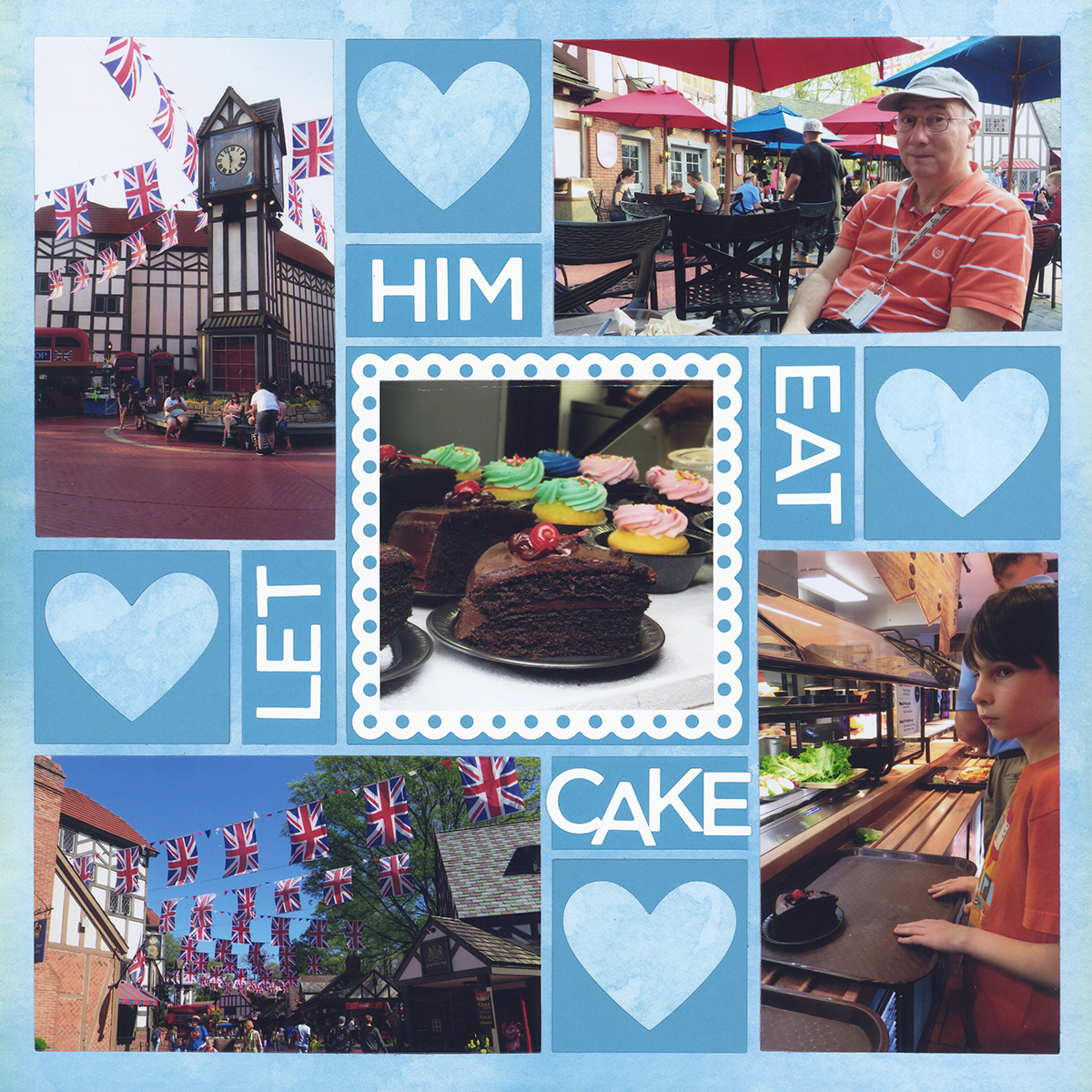 "Let Him Eat Cake" by Tami Potter
---
Pinwheel patterns are a favorite of many who use the Mosaic Moments system. Like a pinwheel, these layouts have a center point and then elements that wrap around it clockwise. Since the elements are all symmetrical, the pattern is particularly pleasing to the human eye.
Pinwheel patterns typically require an equal amount of horizontal and vertical photos. They generally have smaller photo spots and often include places for journaling, patterned paper or decorative dies.
---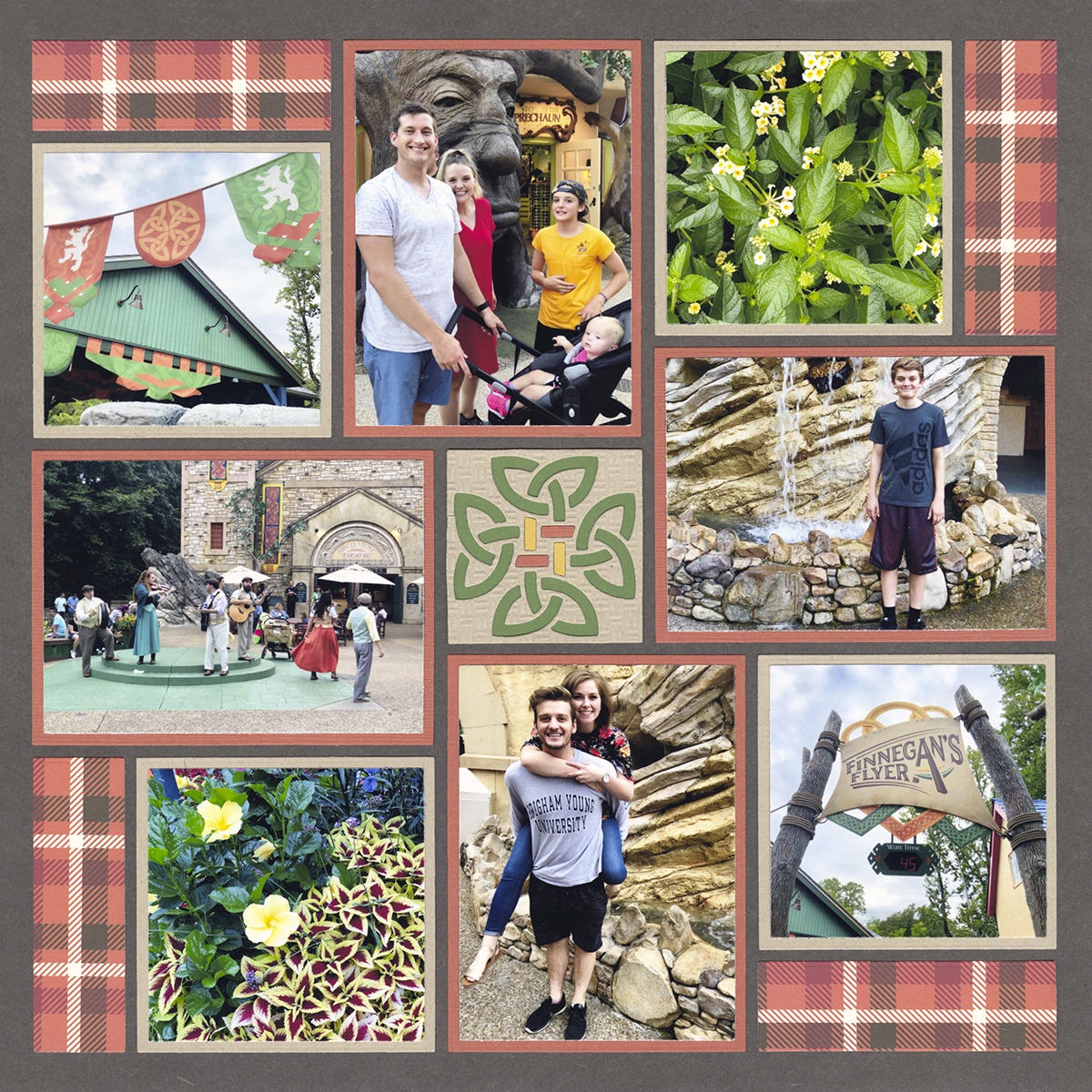 "Busch Garden's Ireland" by Jodi Benson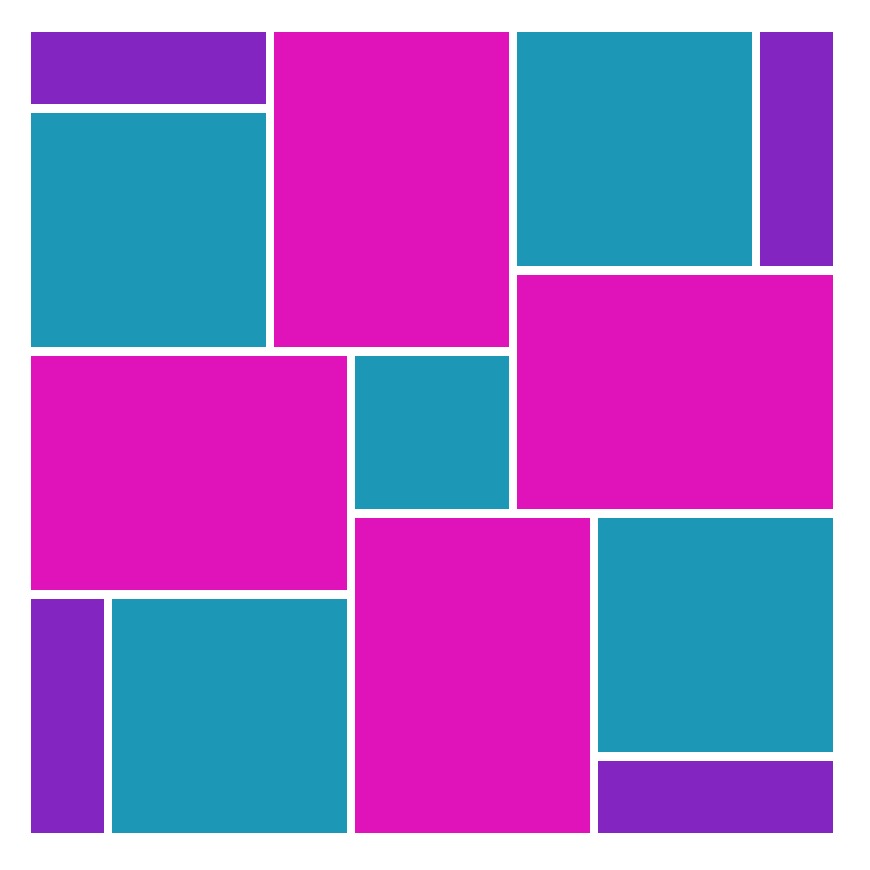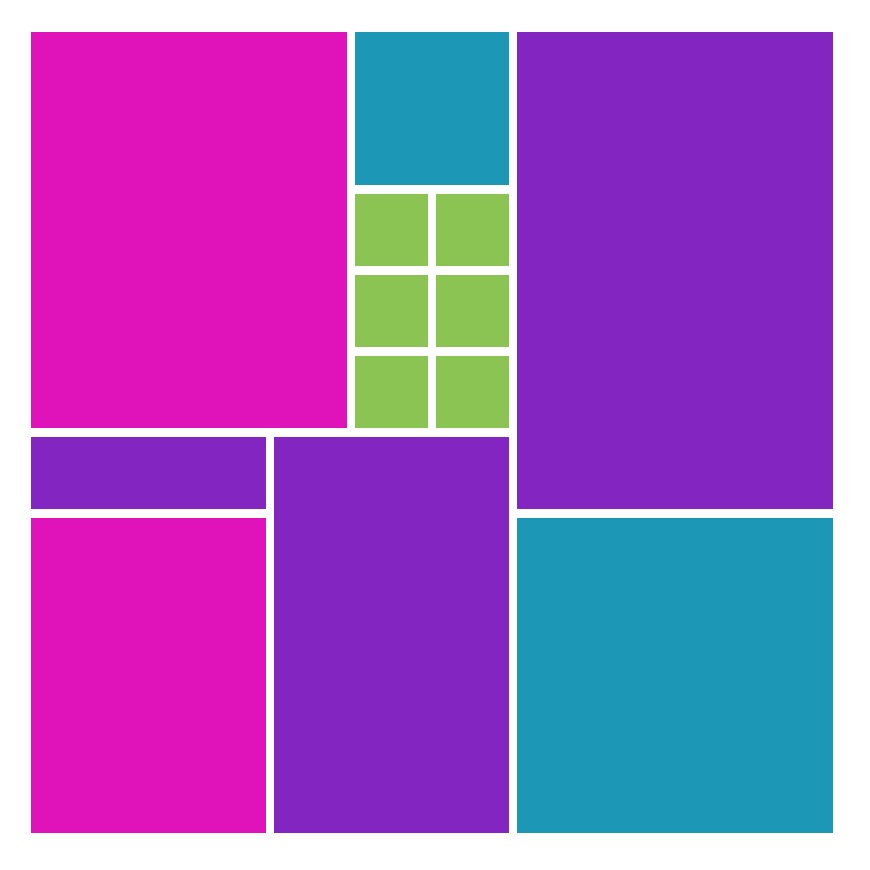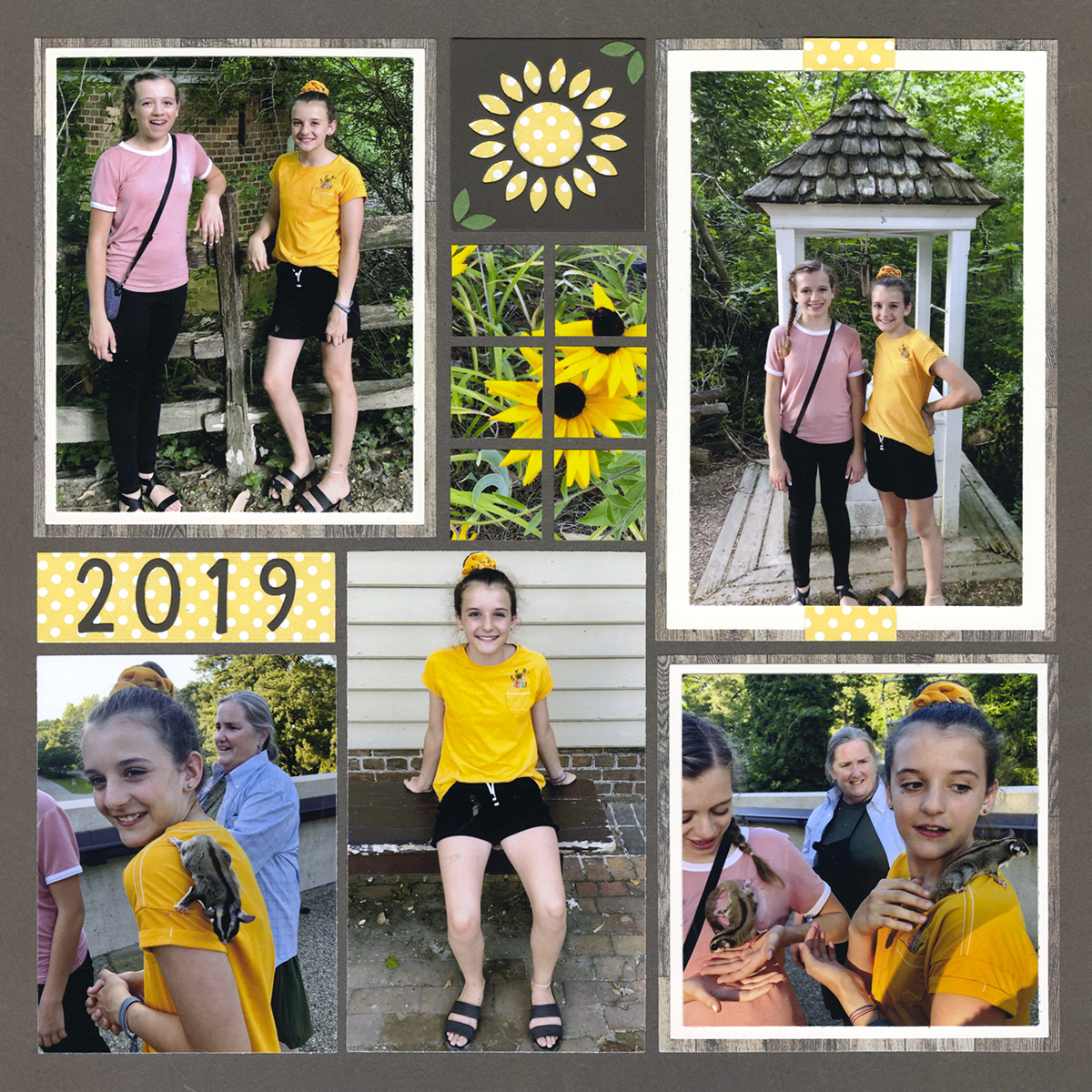 "Sugar Gliders" by Jodi Benson
---
You could say freestyle patterns break all of the rules. They are a mix of shapes and sizes, that while still pleasing to the eye, are a bit of a hodgepodge.
Freestyle patterns are great when you have a stack of photos to fit on a single page, since there is usually room for a lot.
Freestyle patterns are also great when you have memorabilia, ephemera or pictures of signs to include on your layout, since there is likely a box just their size.
---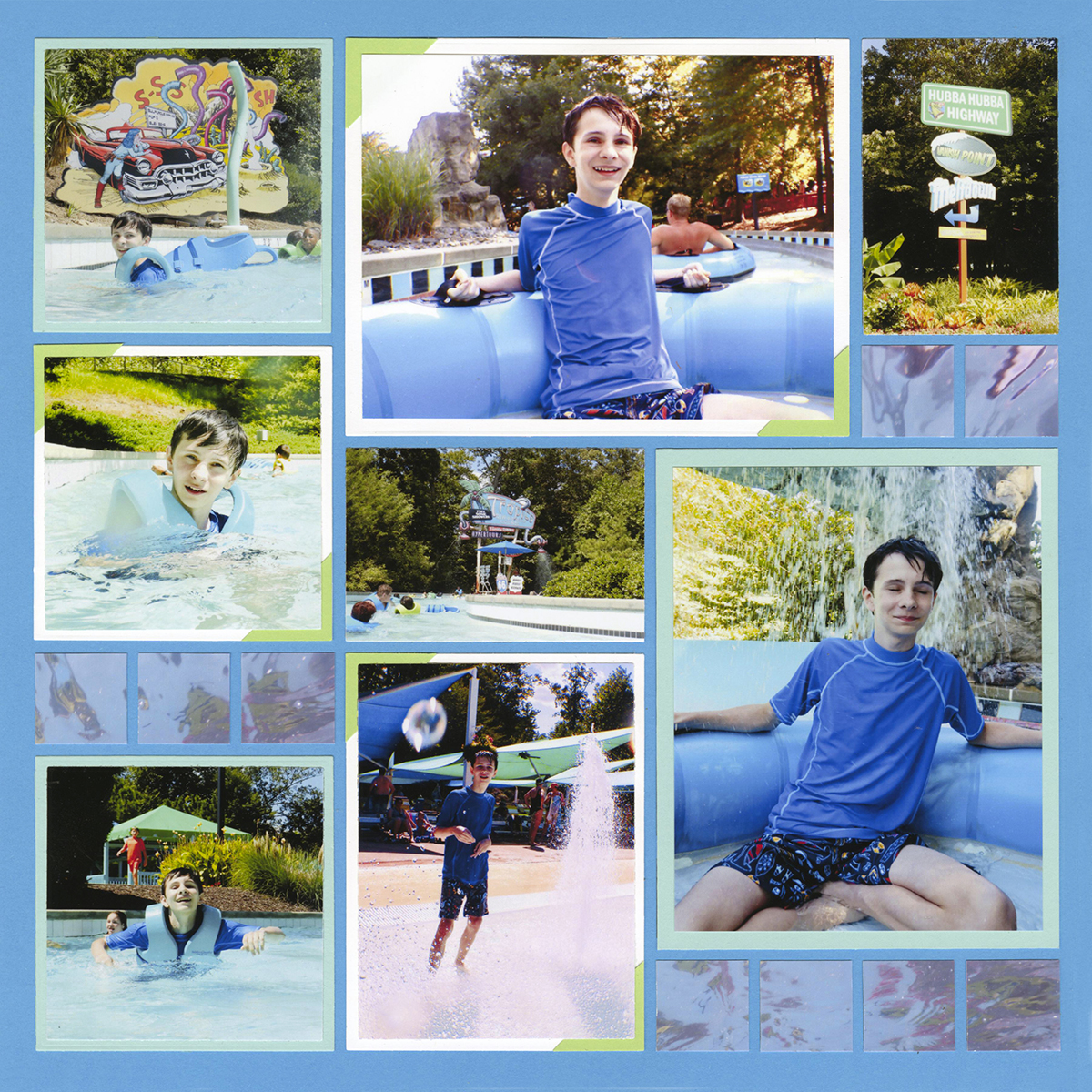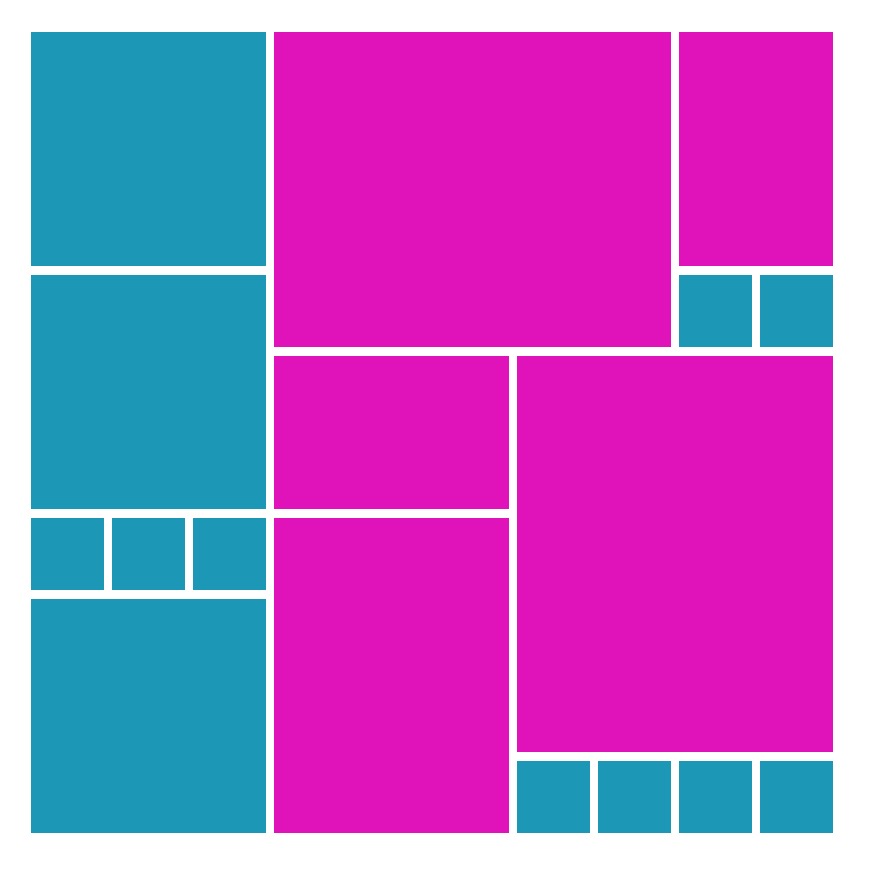 5. Mostly Squares Patterns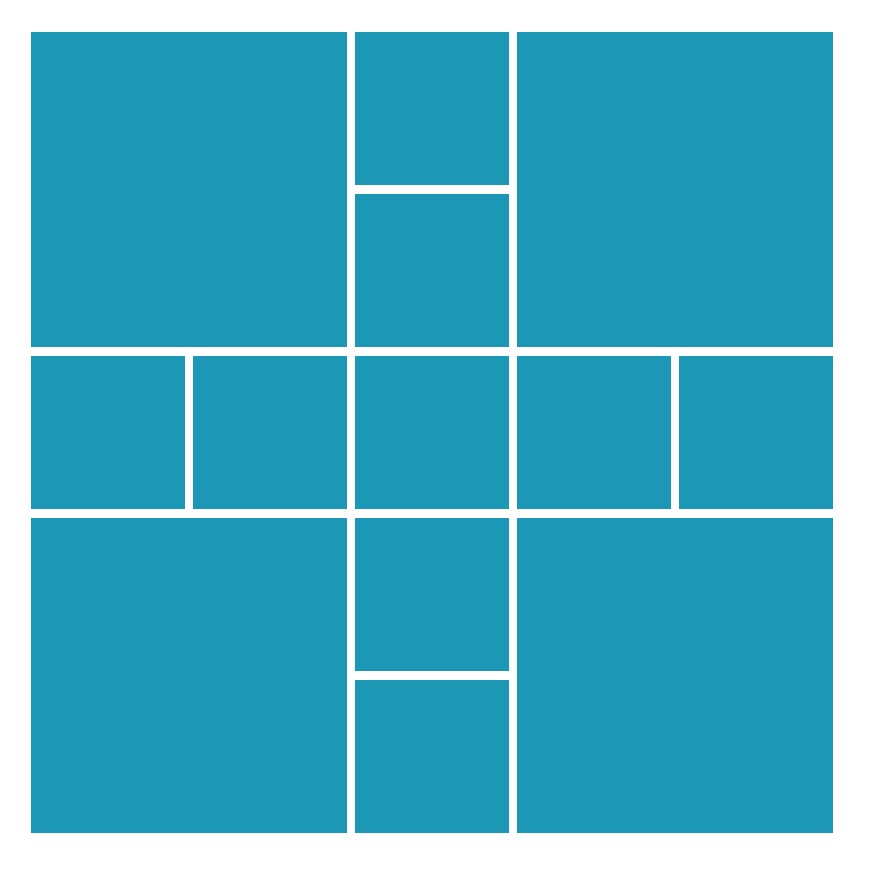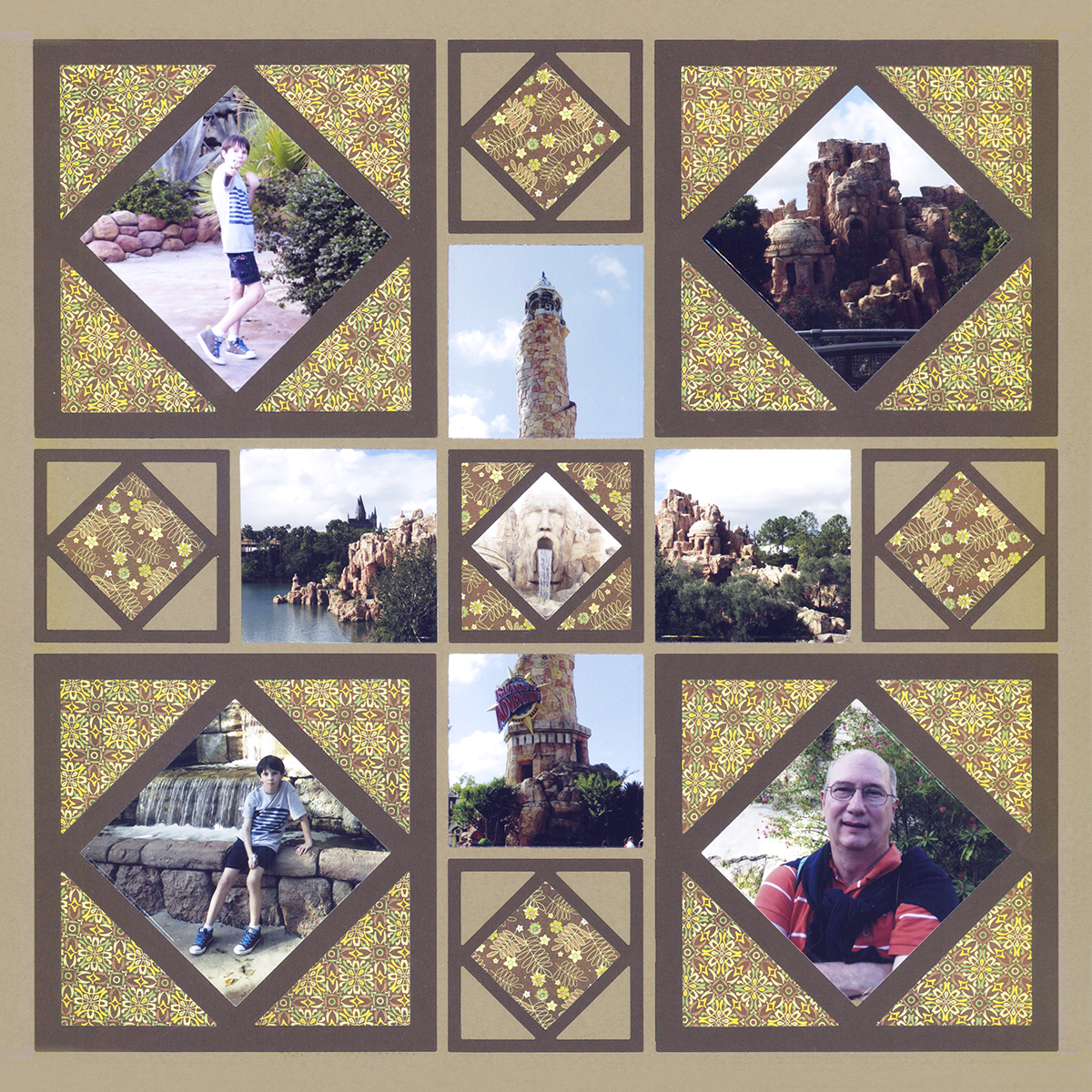 "Islands of Adventure" by Tami Potter
---
Mostly square patterns may seem a bit boring when you look at the patterns in the gallery. But, the mostly square patterns make up some of the most unique, intricate and interesting layouts.
Mostly square patterns are just that ... nearly every space is a square. There may be four squares or 50 squares on the layout, but the final look is all up to you. You may simply fill it in with photos. Or, you may use layers or a decorative die to frame your photos. You could also use the Pie Die, Horizon Dies, Scallop Dies or Diamond Mine Dies to make beautiful creations on mostly square patterns.
Mostly square patterns are also great for showcasing pets, birds and wild animals. And they make great bases for year-in-review pages.
---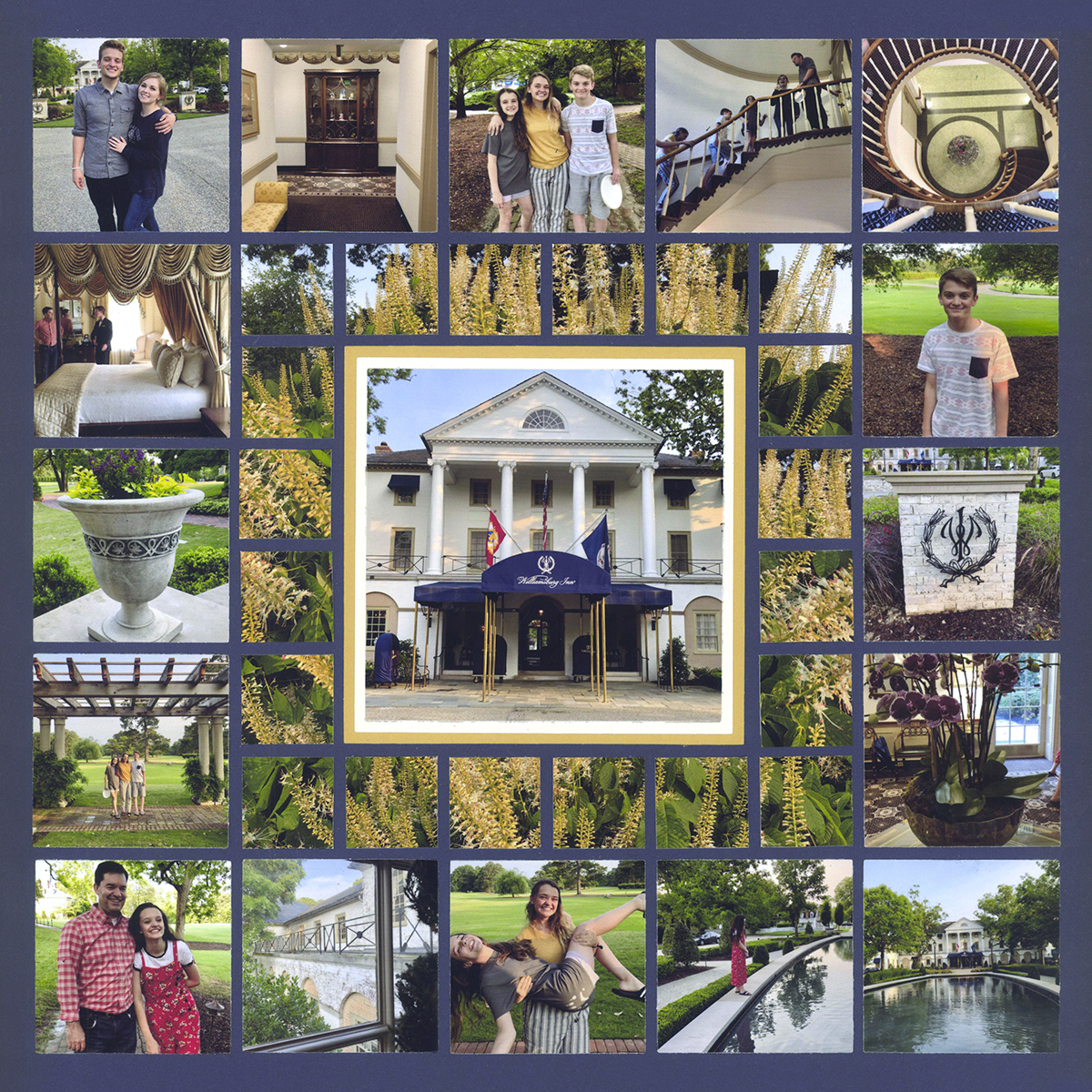 "Williamsburg Inn" by Jodi Benson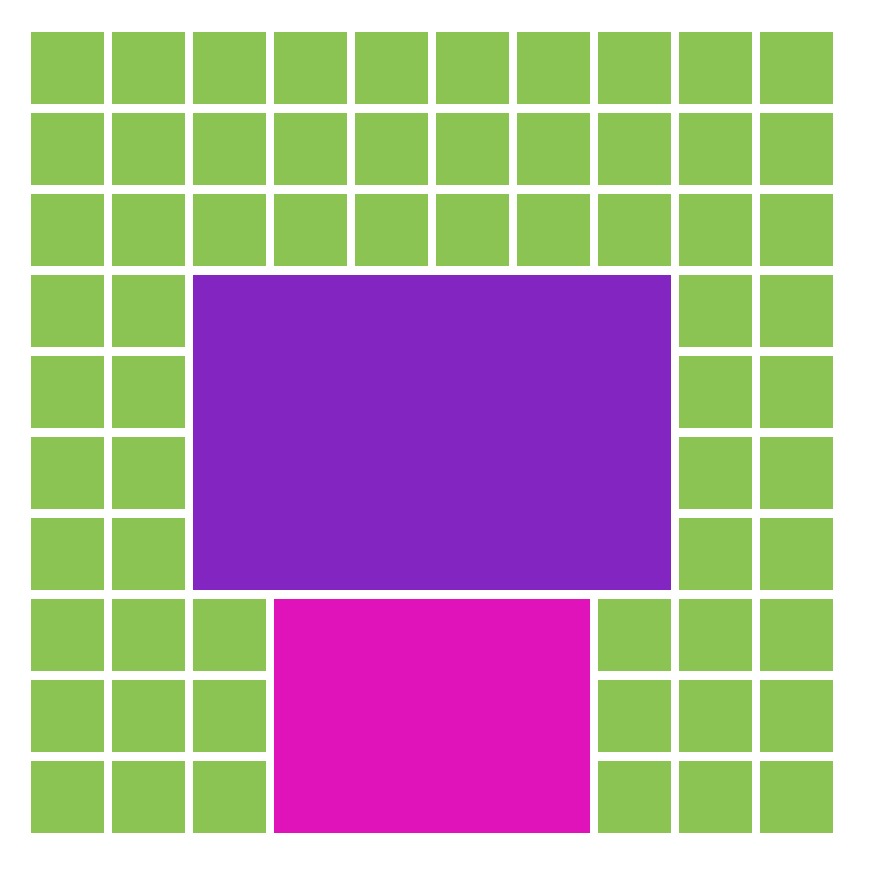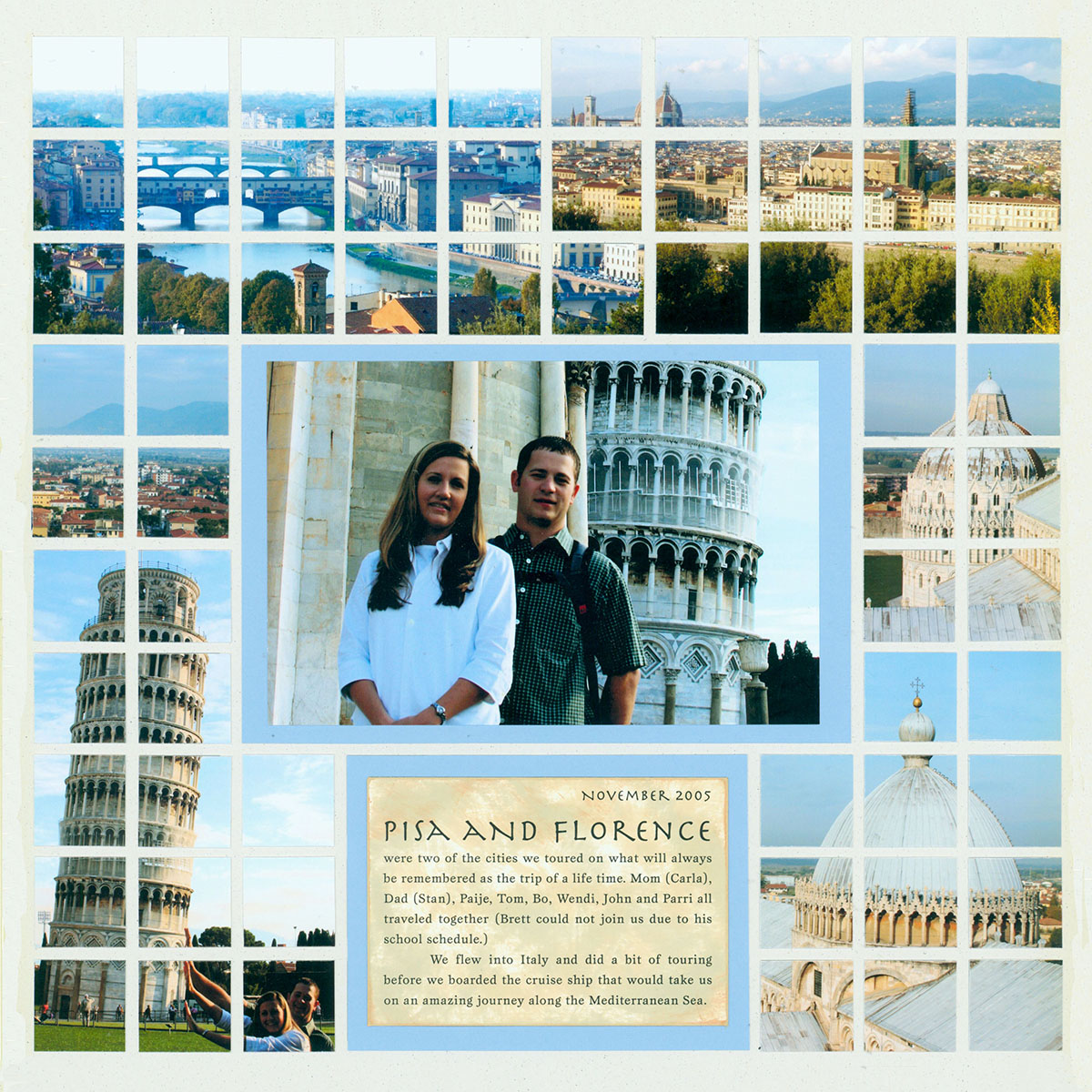 "Pisa & Florence" by Tami Potter
---
Mosaic style patterns feature the mosaic designs that started this all. These patterns feature a large portion of the elements cut into 1-inch squares. The layout could be all 1-inch squares, or a mix of 1-inch squares and larger elements.
The 1-inch squares can be filled in with multiple photos to make a scene that does not exist in real life. They can also be filled with cardstock to make quilt patterns, filled with letters to make crossword puzzles, or filled with patterned paper to frame larger elements on the layout.
---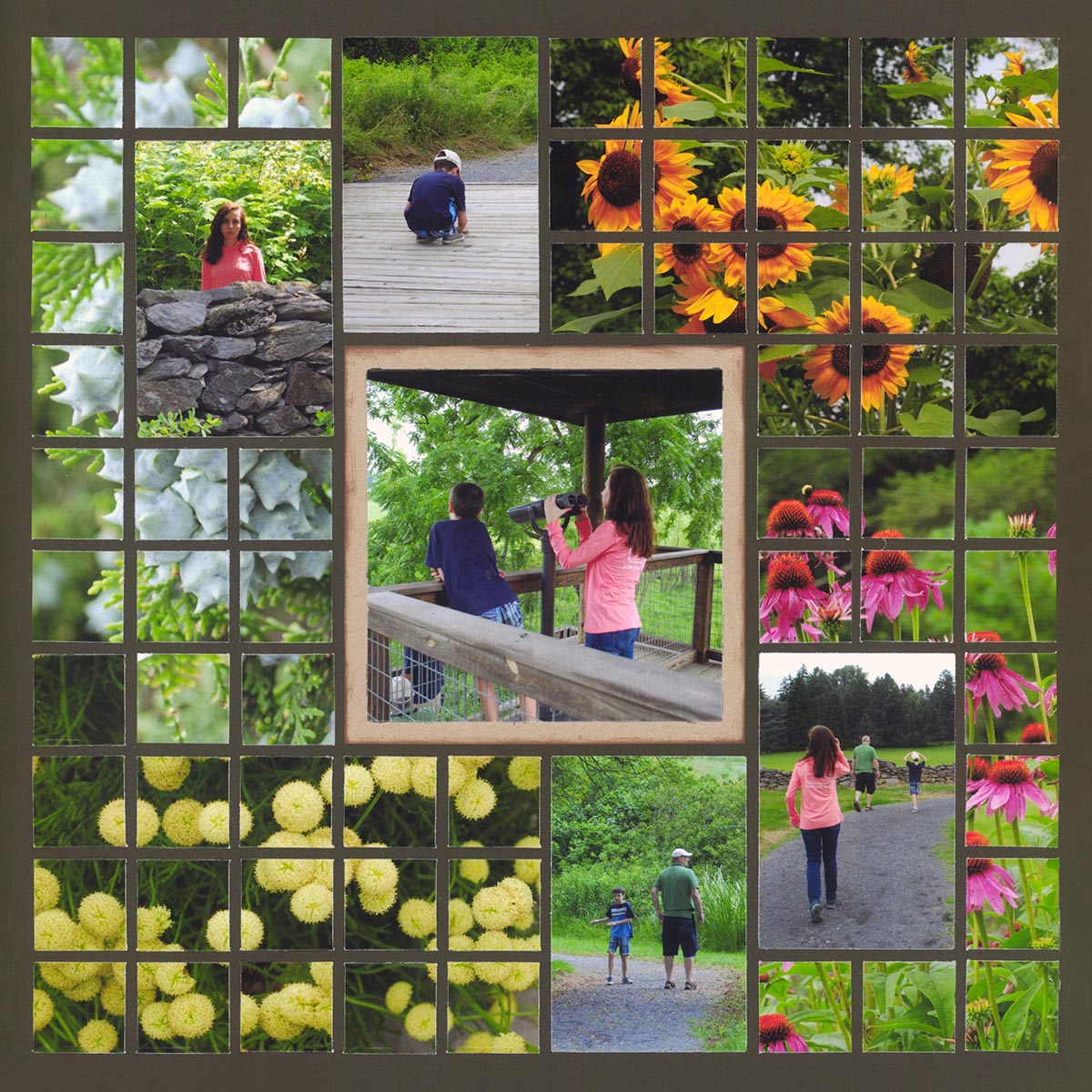 "Virginia Arboretum" by Paije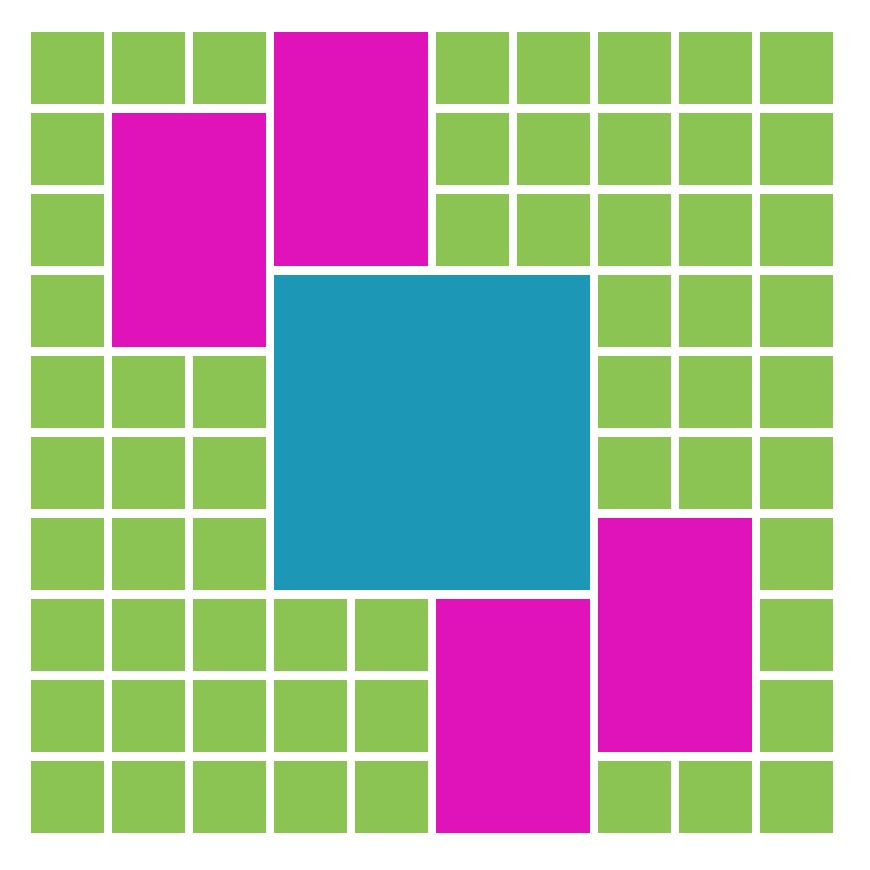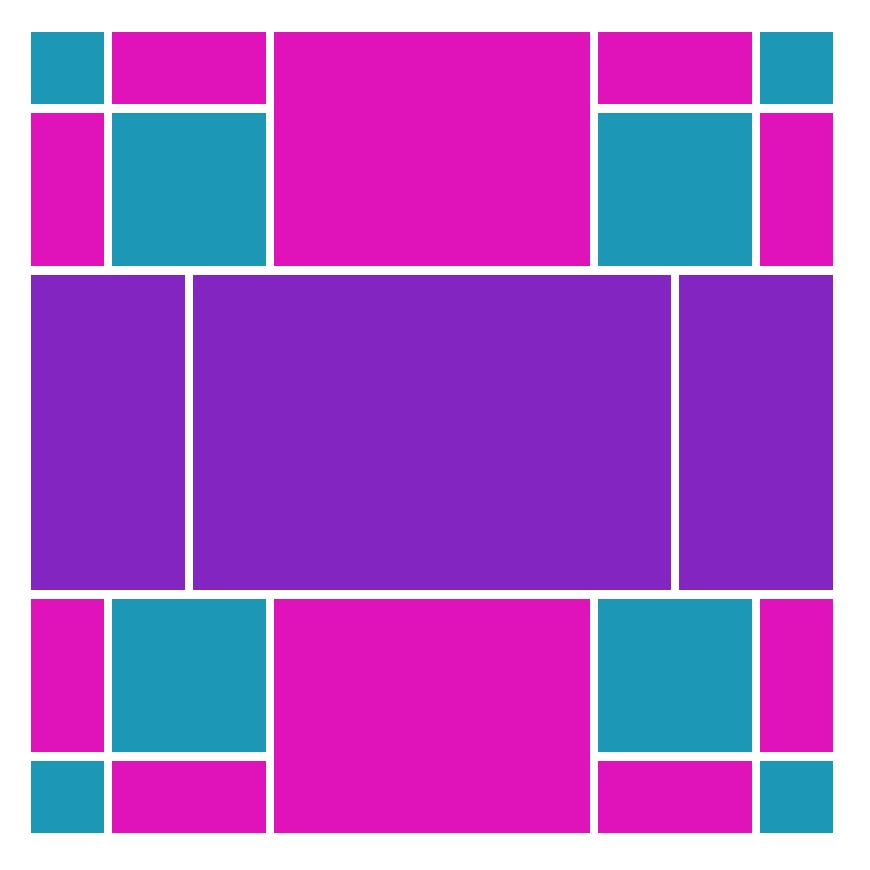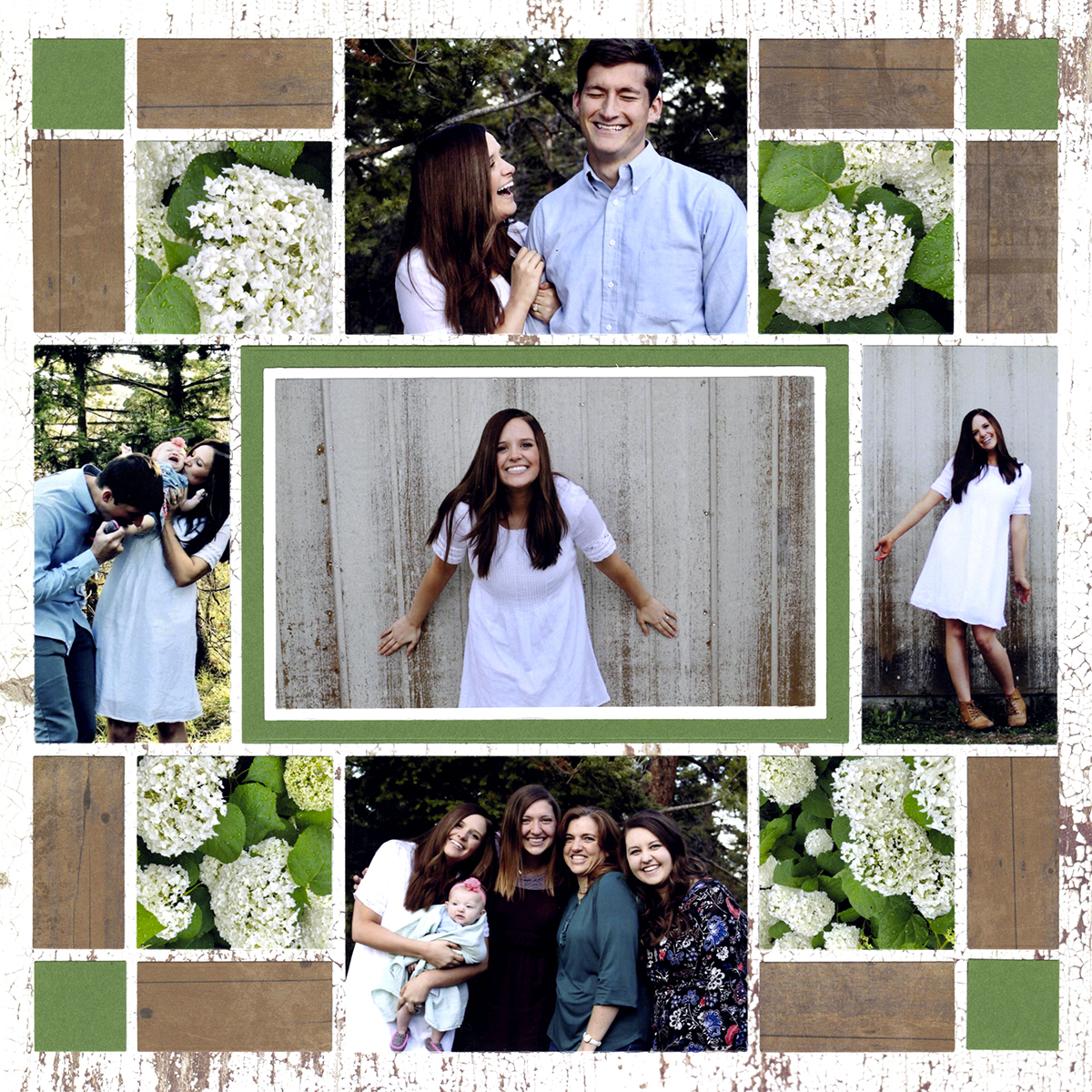 "Family Portraits" by Jodi Benson
---
Symmetrical patterns are made up of exact parts facing each other. If you drew a line across the page, (or down it), both sides of the line would be the same.
Symmetrical pages are probably the most pleasing to the eye.
Much like puzzle patterns, symmetrical patterns can be made up of anything, as long as it is the same on both sides of that imaginary line. So, these pages offer a lot of variety in sizes and shapes used and can be filled with lots of elements or feature just a few.
---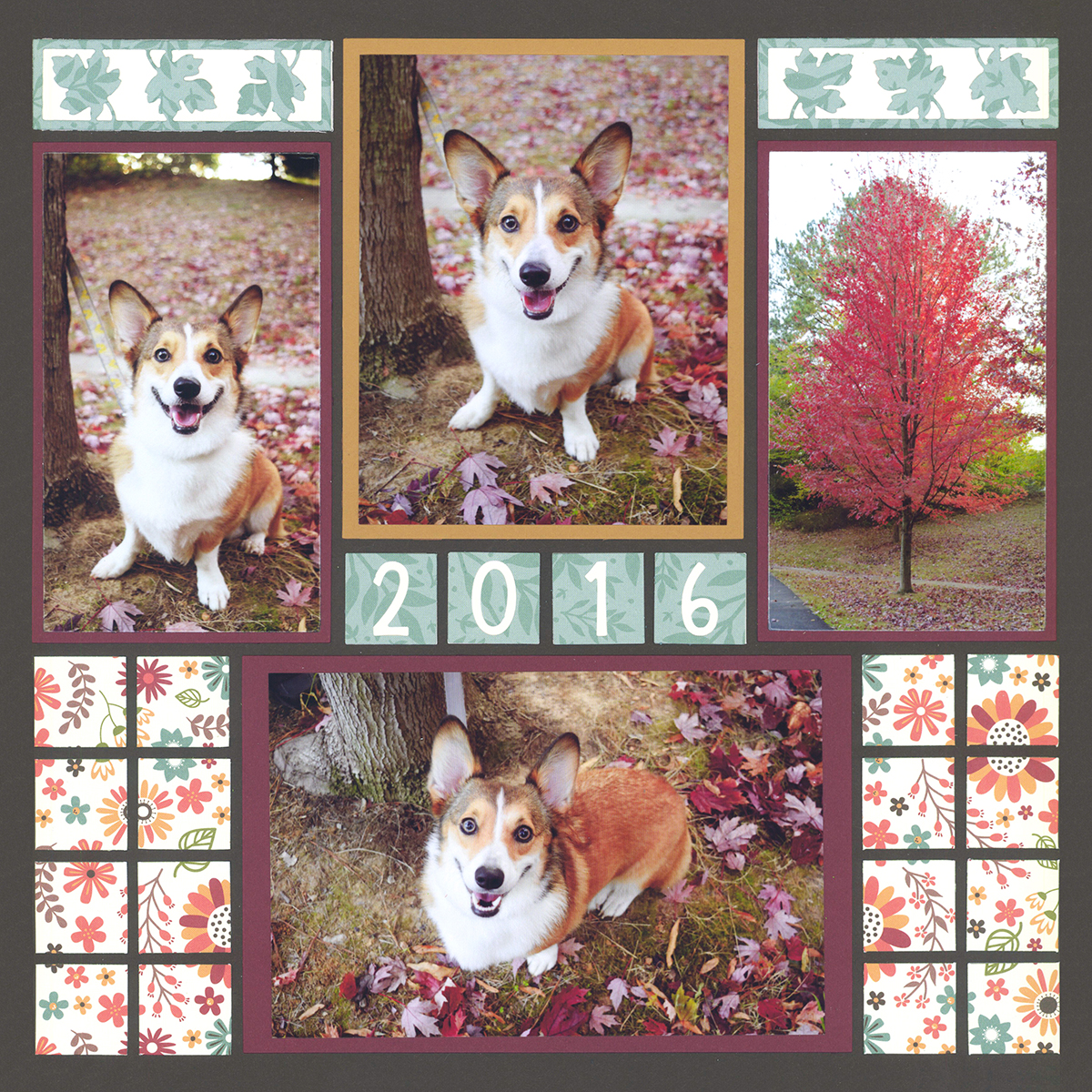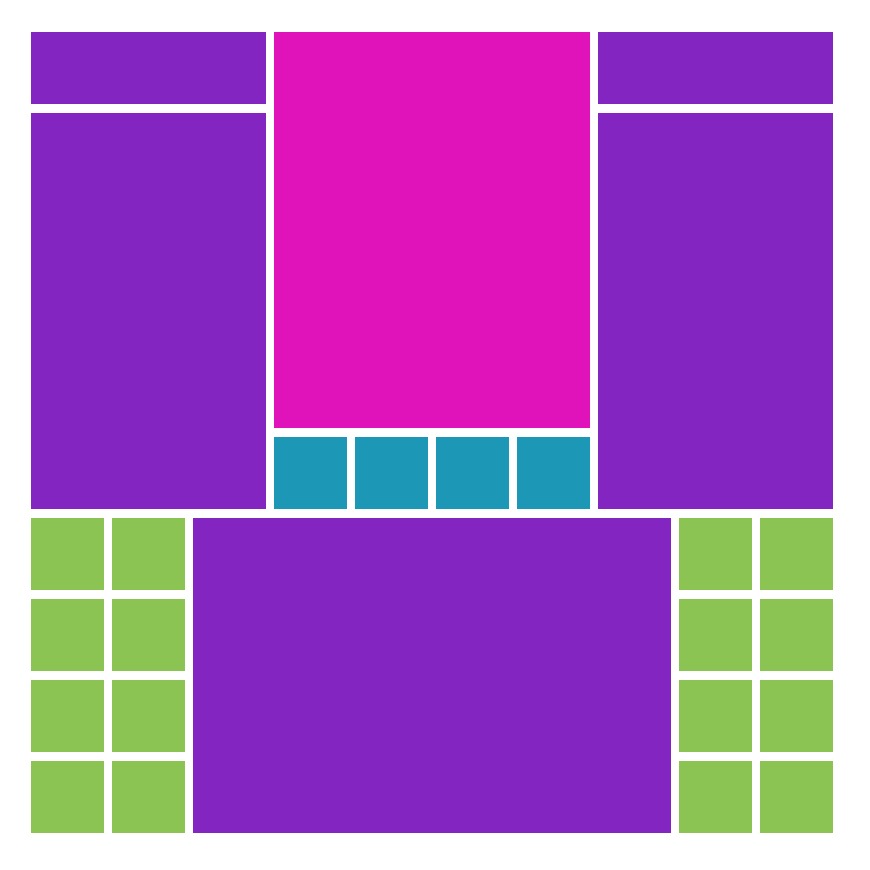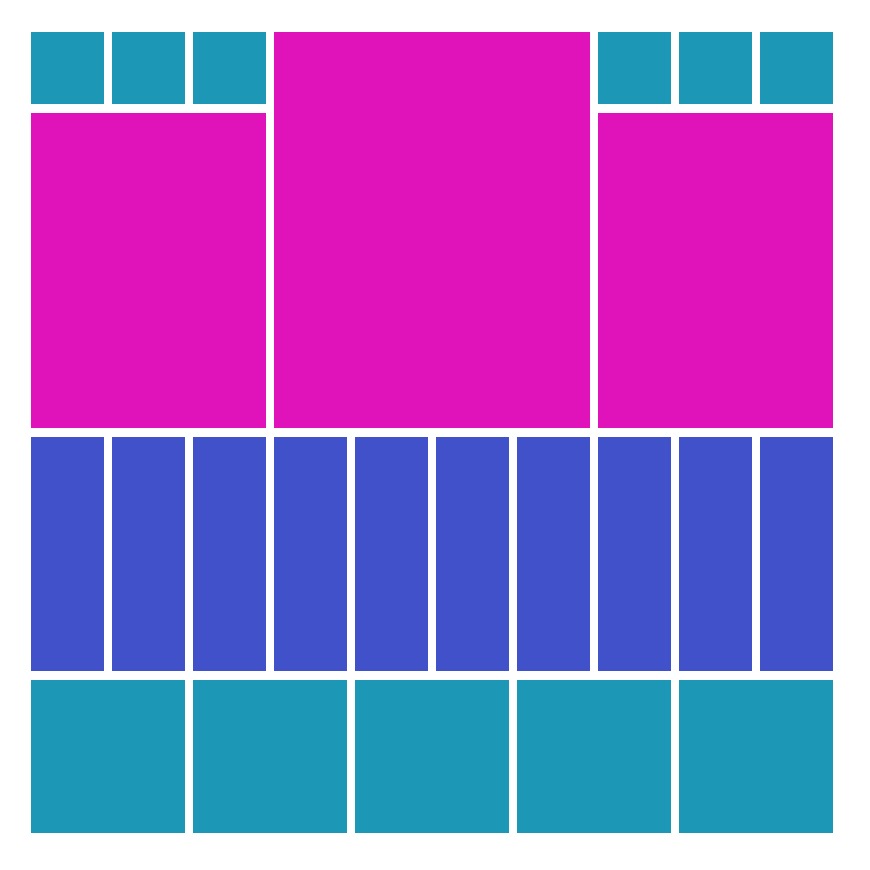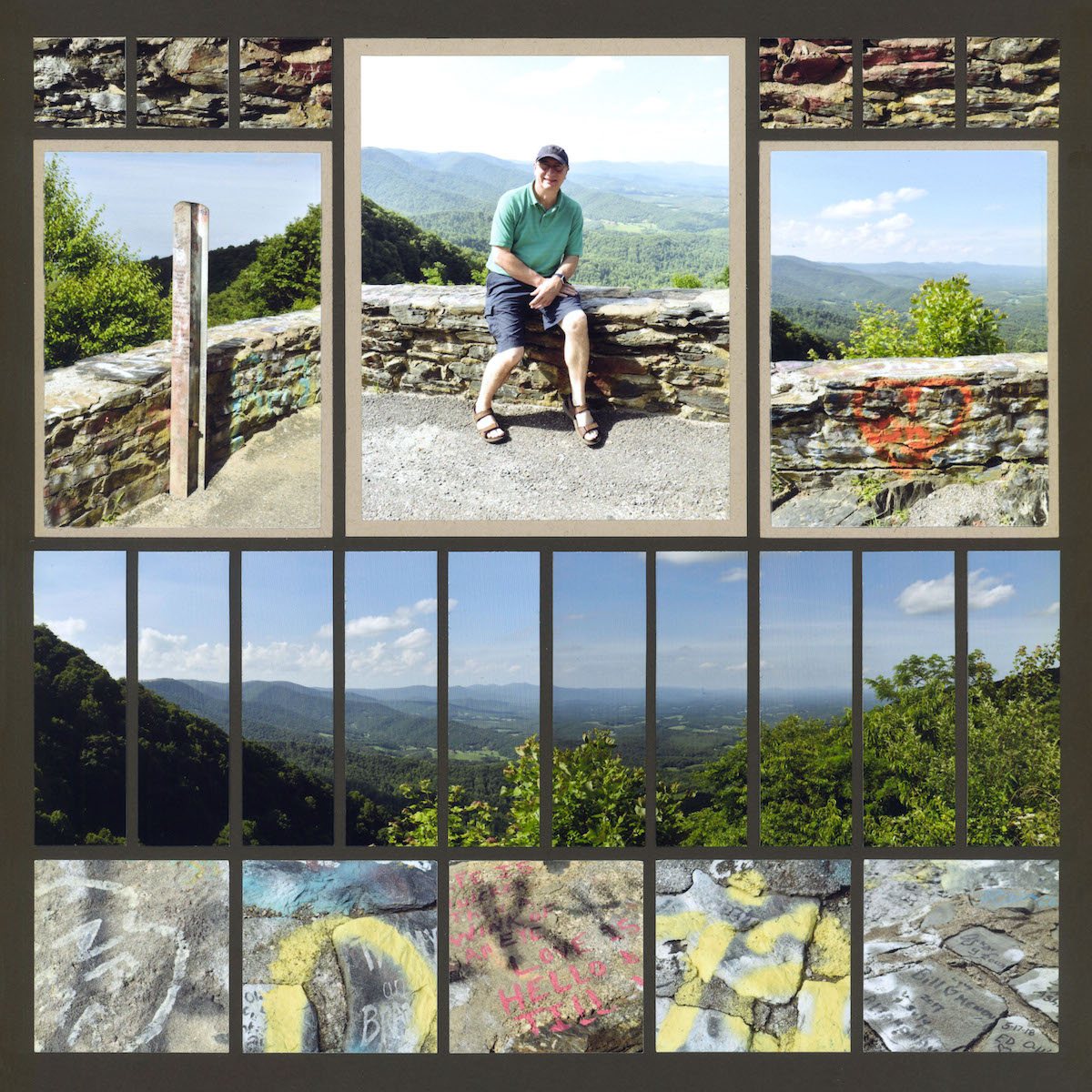 ---
Strip patterns include 1" strips on the layout. These may be cut by hand or with a die. The strips may run horizontal or vertical, or both.
Strips can be used to make faux panoramas out of your photos, or to accent other photos on the layout.
While people rarely look nice cut into strips, they are ideal for landscape, cityscape, architectural elements and fields of flowers. That amazing view can be made more amazing with strips.
Also, look for strip patterns when you want to use banners in your design.
---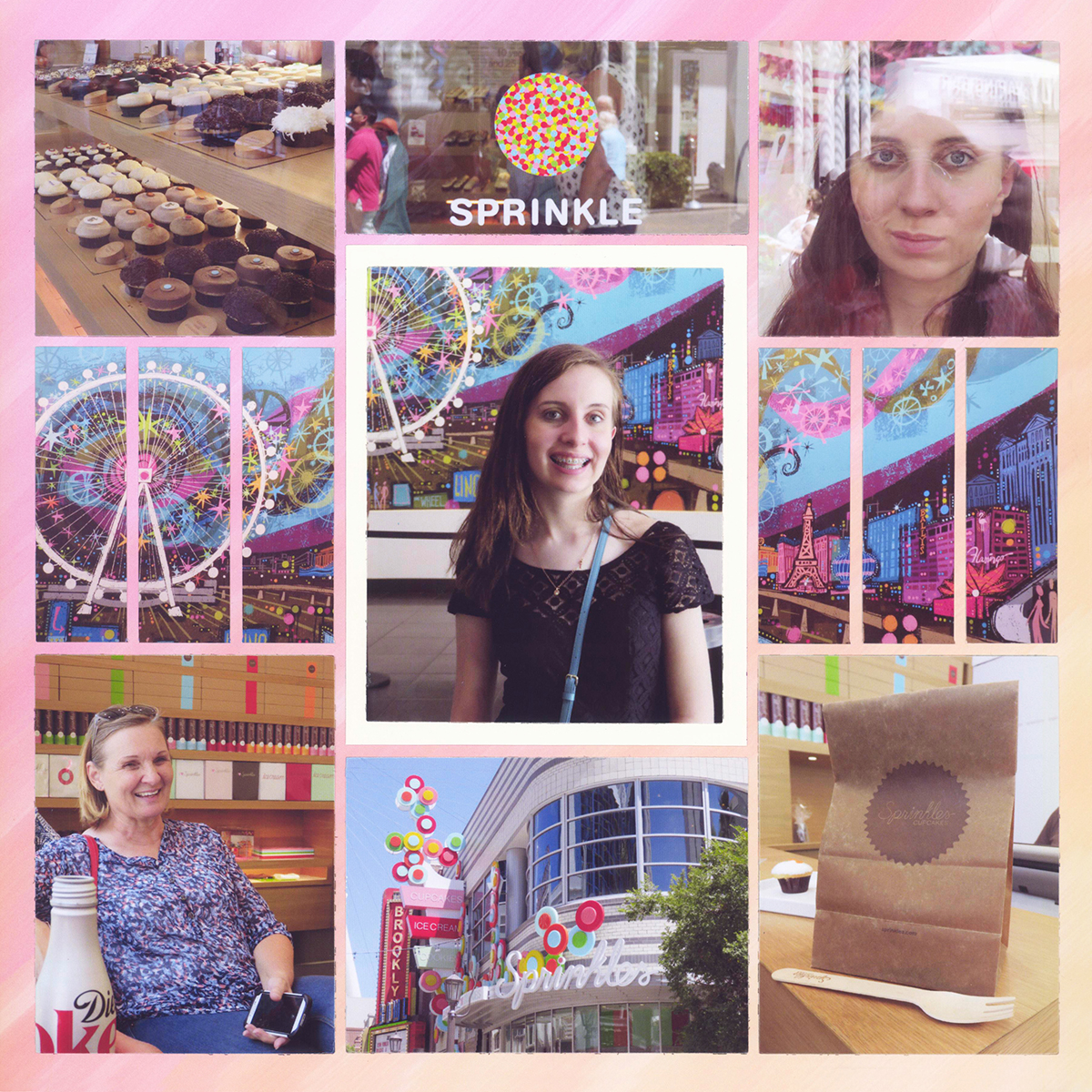 "Sprinkles" by Tami Potter