My memories of Labor Day Weekend are these three things…the last weekend of summer, therefore, the last chance for us to go camping; the last weekend before school resumed and then it was also the weekend I got married!
It's been a few years since I've been in back to school mode, but this year we are going to be home educating the grands. We're pleased to be able to help teach on days my daughter works. We've just spent a little time this week pulling out some of the materials we'll be using and the girls had lots of fun trying out all the new things. I'm sure there will be more photos to come as the year unfolds.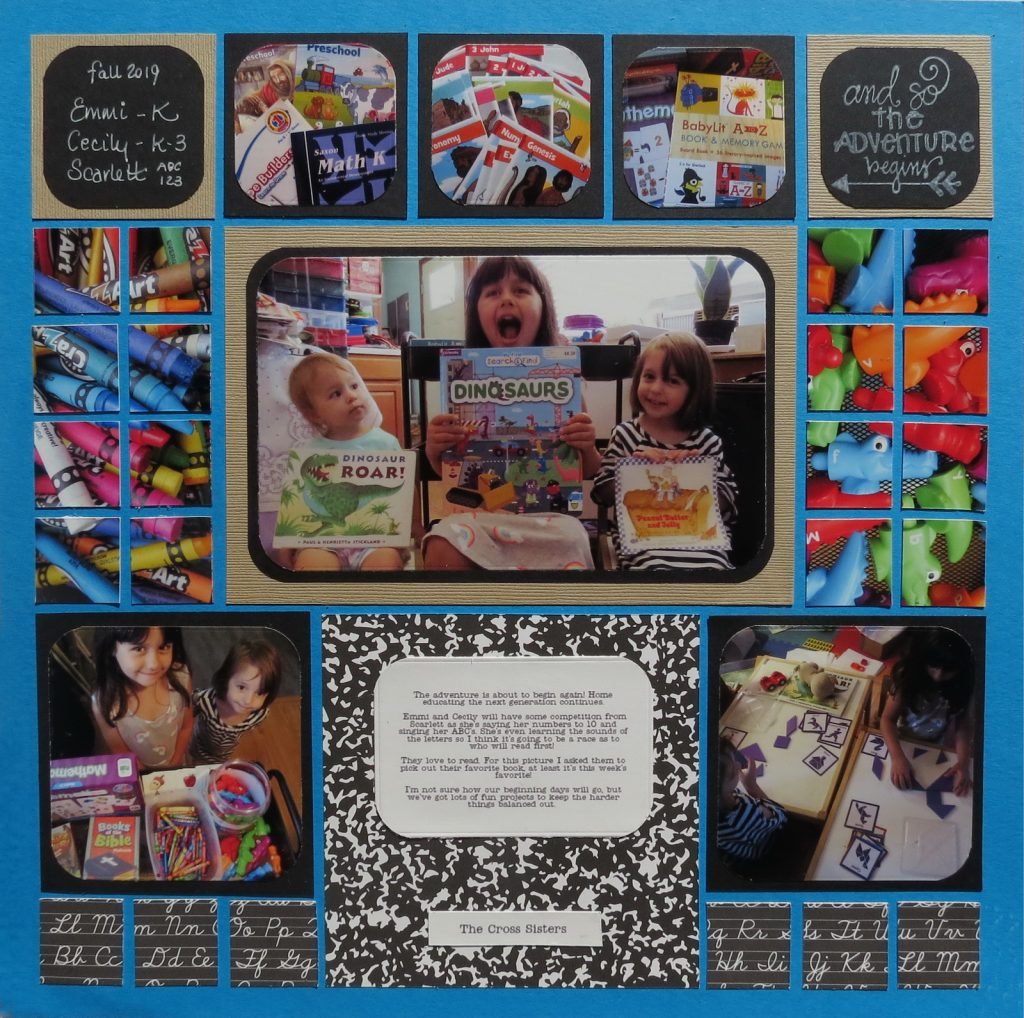 I chose Bahama Blue Mosaic Moments Grid Paper for my base. Because it is a Back to School theme I pulled some of related patterned papers by the same name from Echo Park by Lori Whitlock to include in a few spots. For mats, I've used black cardstock and Tumbleweed cardstock by Martha Stewart. I was going for that wood-framed chalkboard look.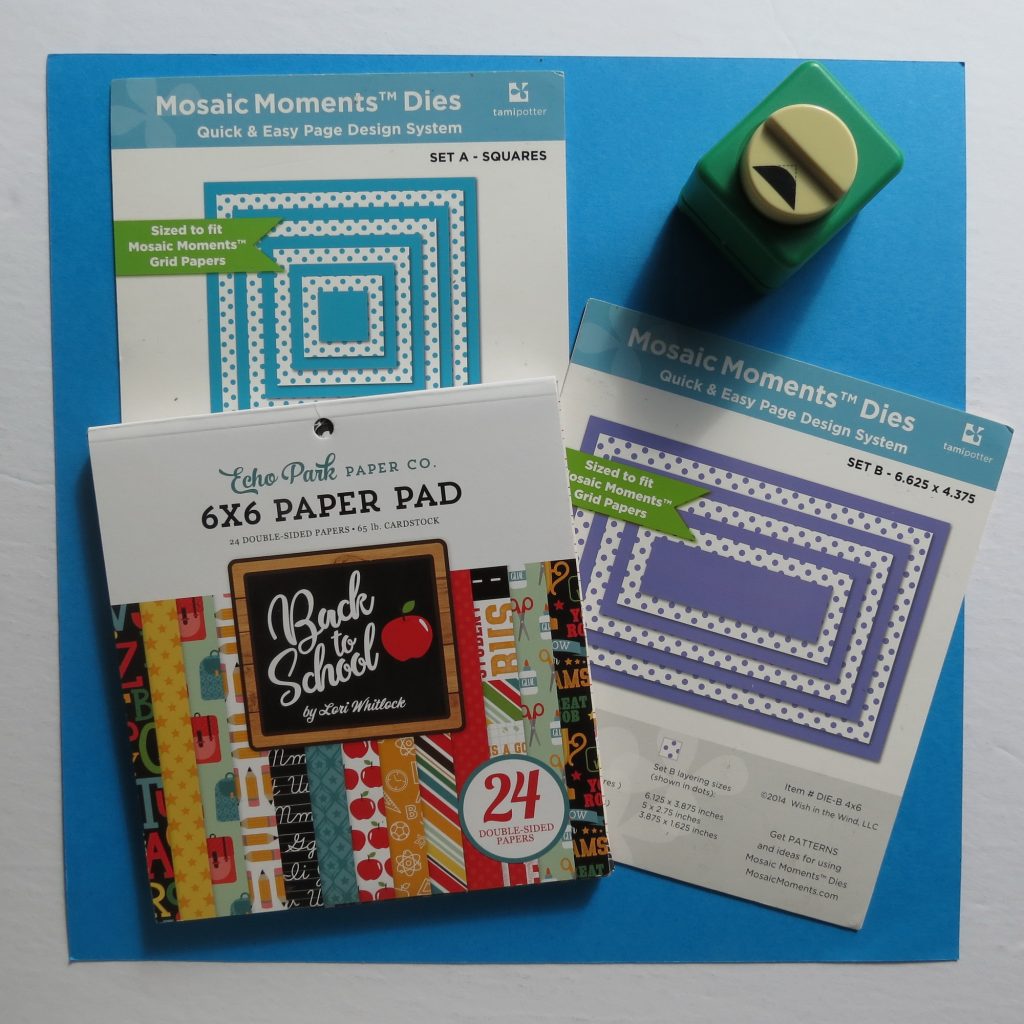 The dies that have been used are Die Sets A and B and Layering Sets A and B. Even though I only needed a few 1" squares to fill my page the 1" grid die can easily cut several squares all at once, quickly and easily.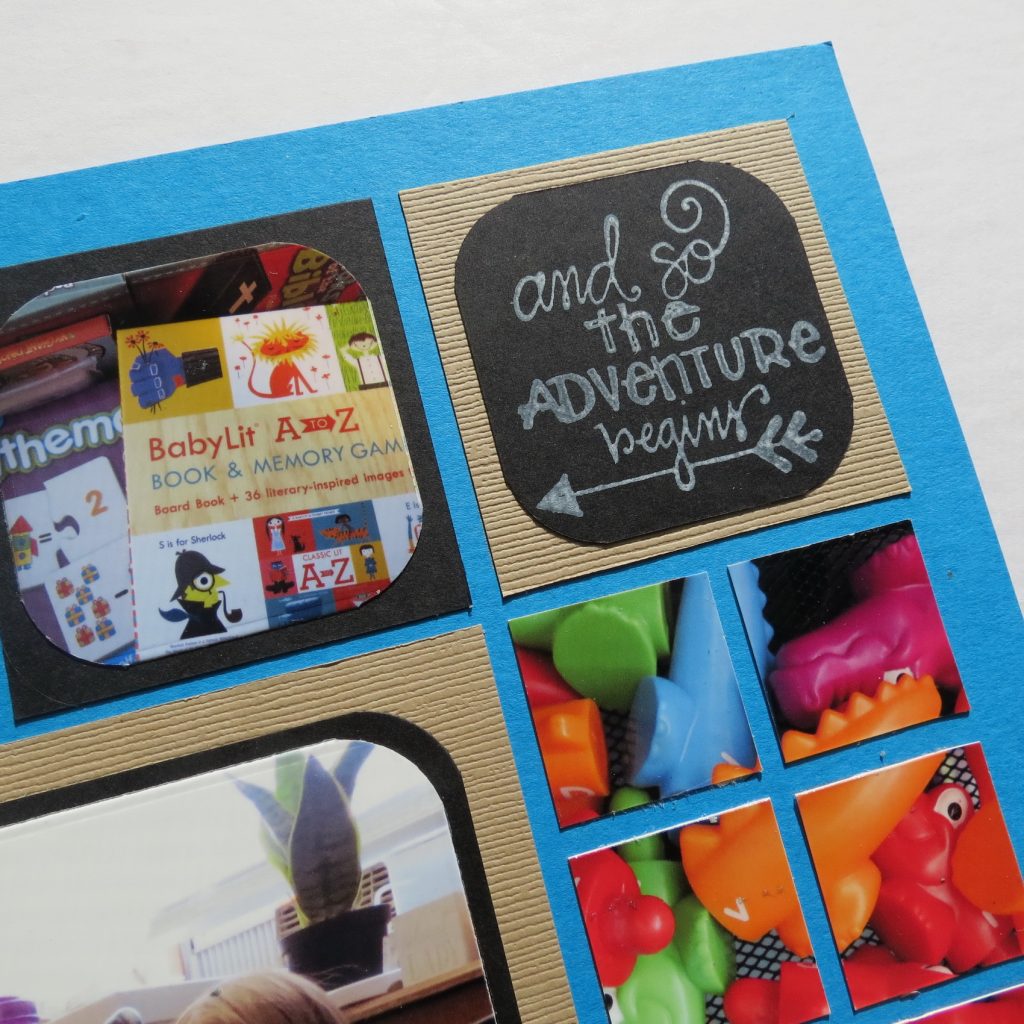 TIP: For the chalkboard look I used a white gel pen on one and white ink from scrapbook-dot-com for the rubber stamp from Impression Obsession. I thought the sentiment was perfect for this new adventure we are on.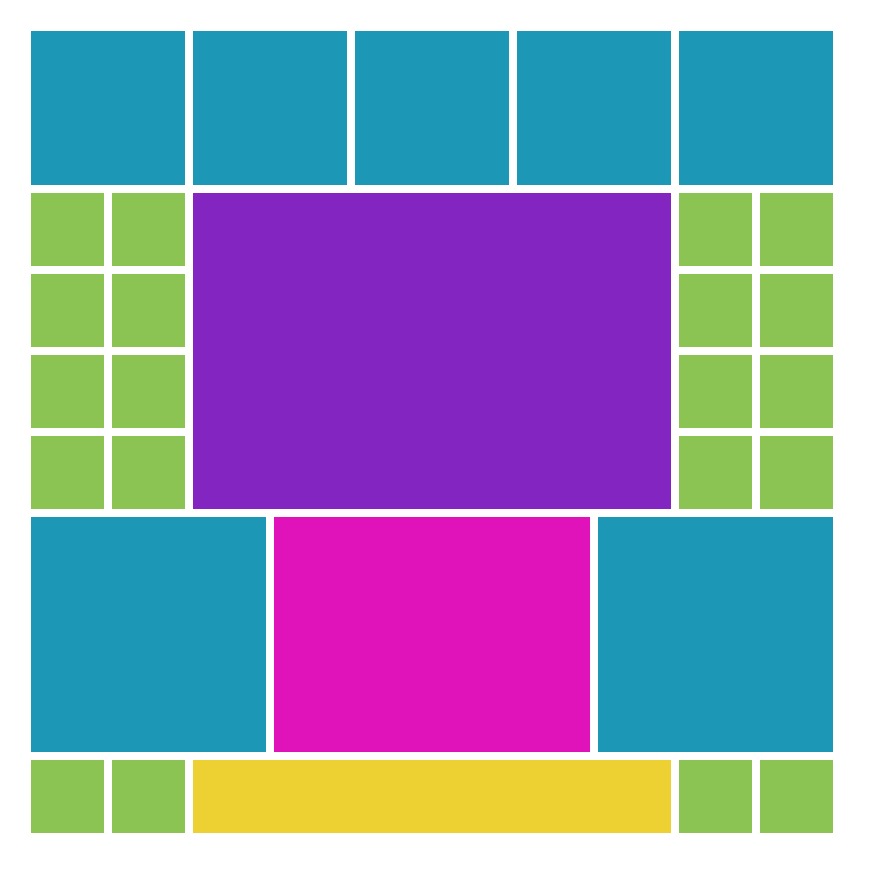 The pattern is #186 and it really was at the last minute I decided to modify the pattern. When I was cutting the composition paper to fit the 3×4 spot when I thought it would look more like a book cover if I changed it to a 4×4. That allowed me to position the journal block higher up on the shape to add to that look, with a smaller name tag below.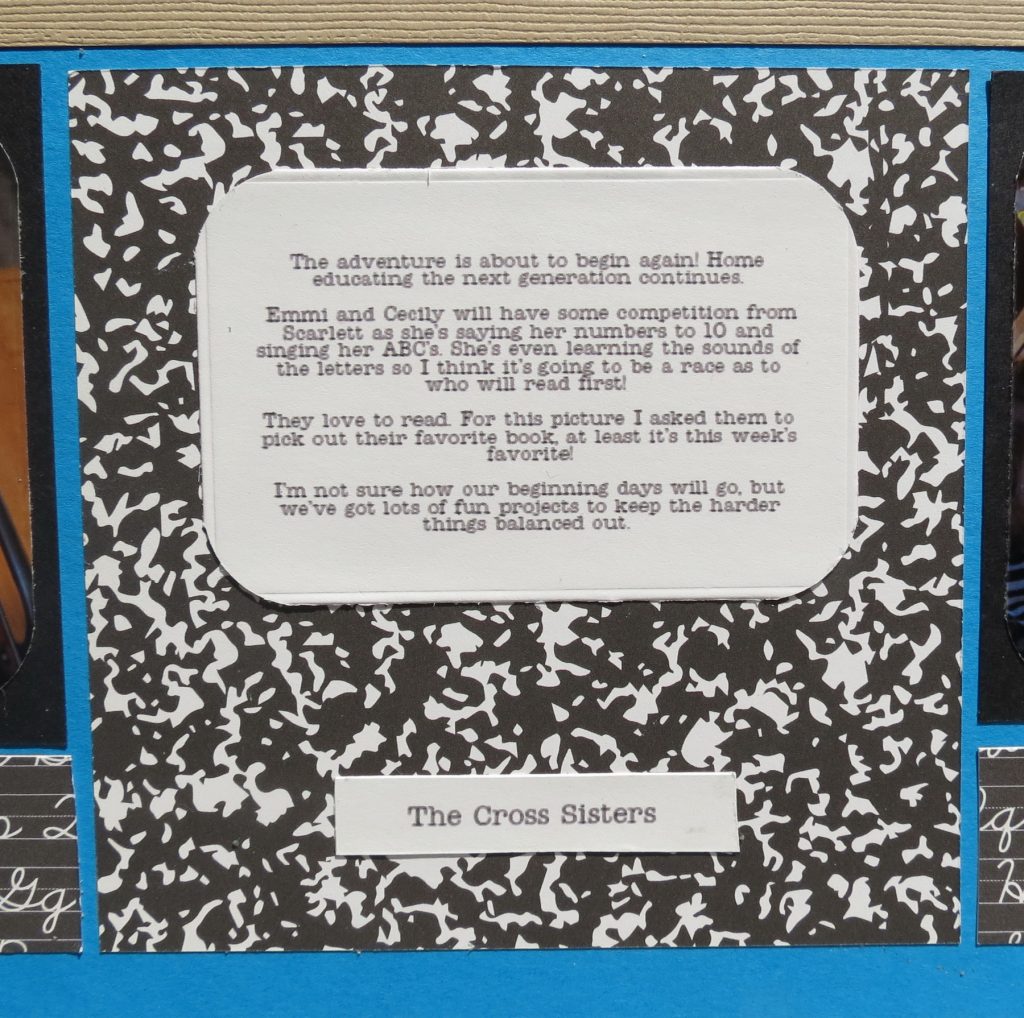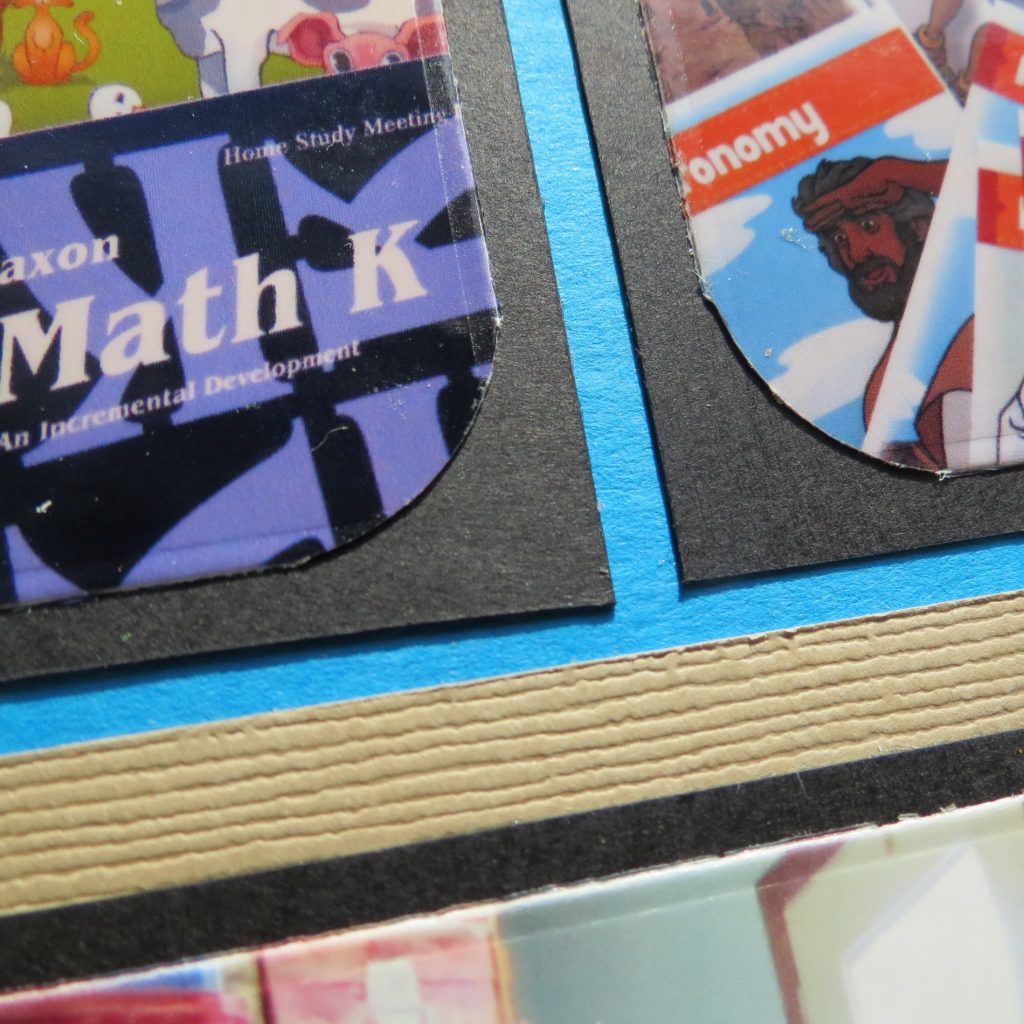 TIP: I've also rounded the corners with a corner punch on each of the photos for a bit of a change in how my layers and double layers look. It's one way to change-up your layers from plain to fancy depending on the punch you use.
The next time you have a special memory of a special moment, remember, even what seems to be a simple page, made with basic dies can be dressed up a bit for a whole new look with a few small changes.
Andrea Fisher