Peacocks
Quarter Pie Die and Piece of Pie Die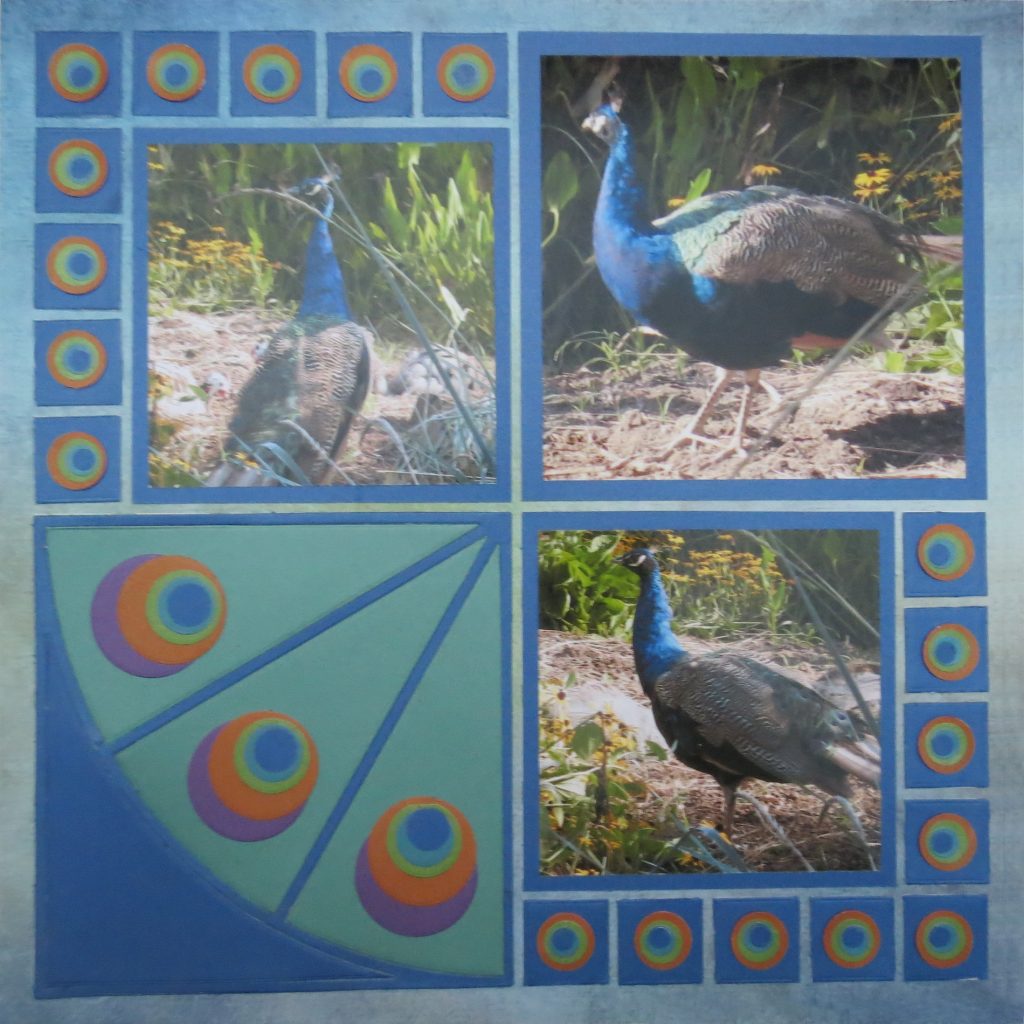 Peacock Feathers are a piece of pie with these dies. For this layout I'm working a little out of the box with the Quarter Pie Die. Instead of using photos for this application I've chosen some beautiful metallic cardstock colors from the DCWV Cardstock Stack Bright Metallics to create an embellishment that is going to imitate the feathers of the peacocks in my photos.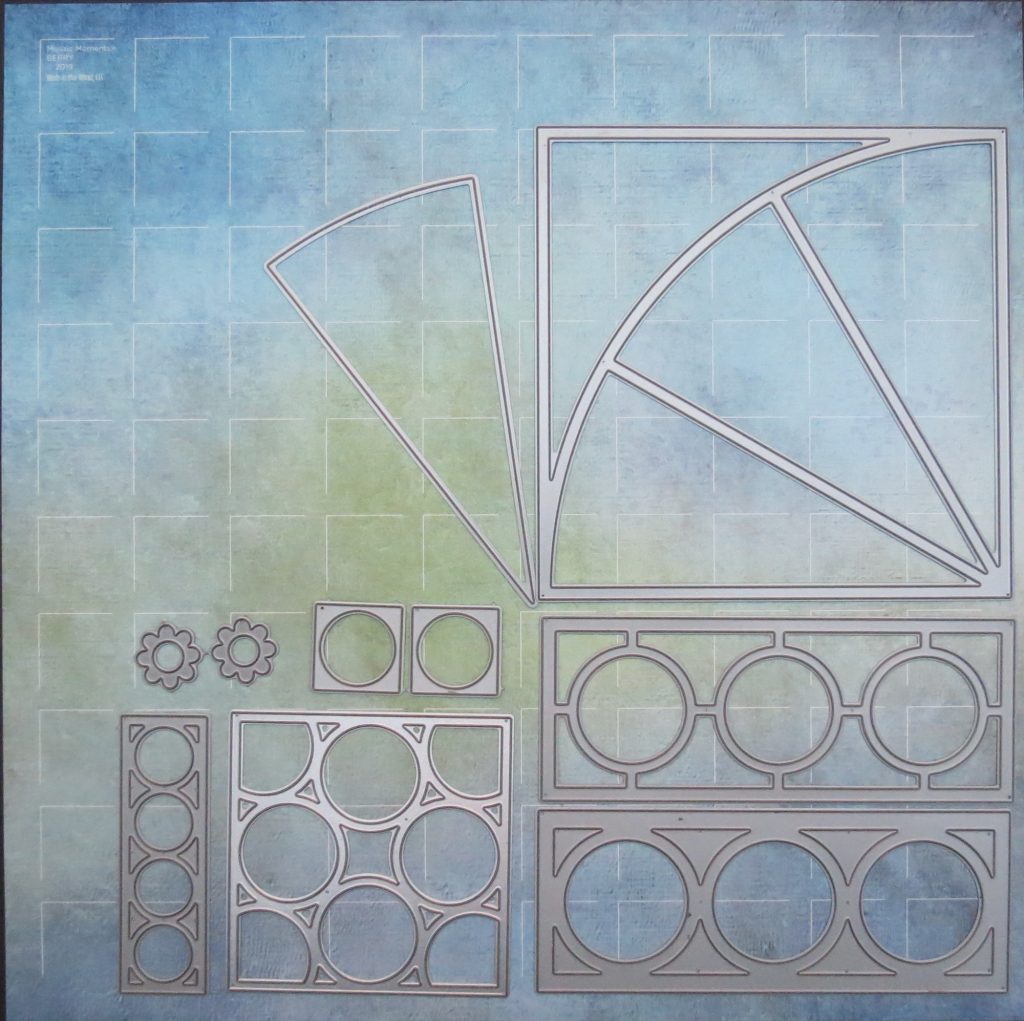 I'm using the new Berry 12×12 Grid paper from the Mosaic Moments Fresh N Fruity Collection to build this layout. I think it compliments my peacock photos very nicely.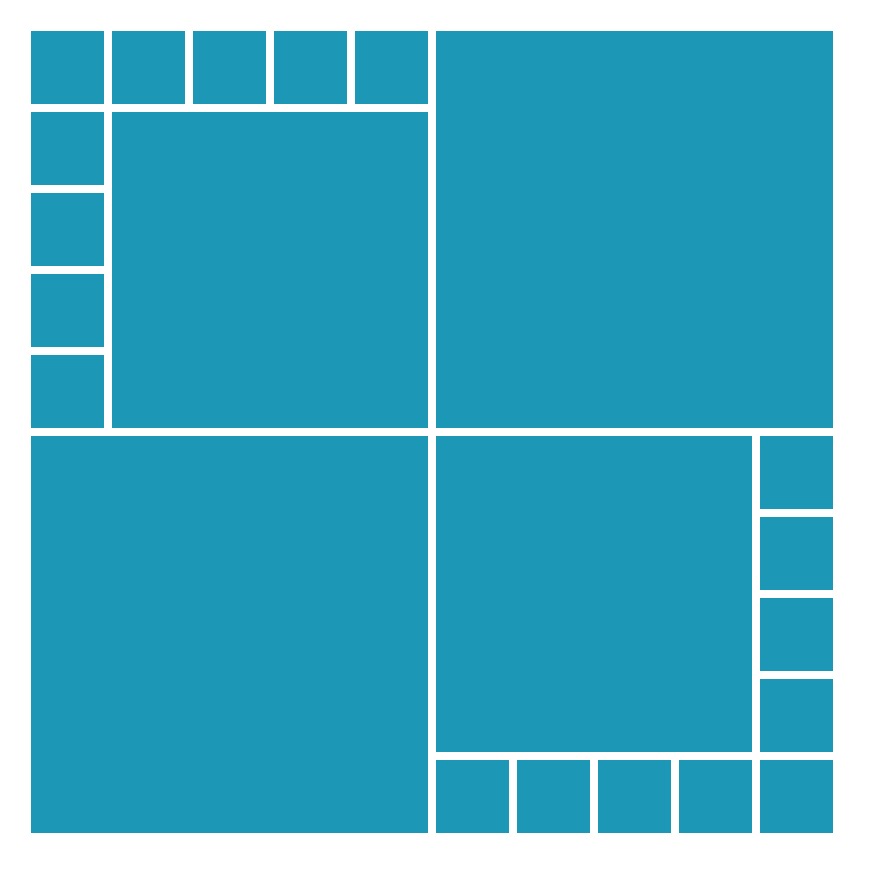 Pattern #144 a mostly squares pattern will be perfect for including a 5×5 block of the Quarter Pie Die.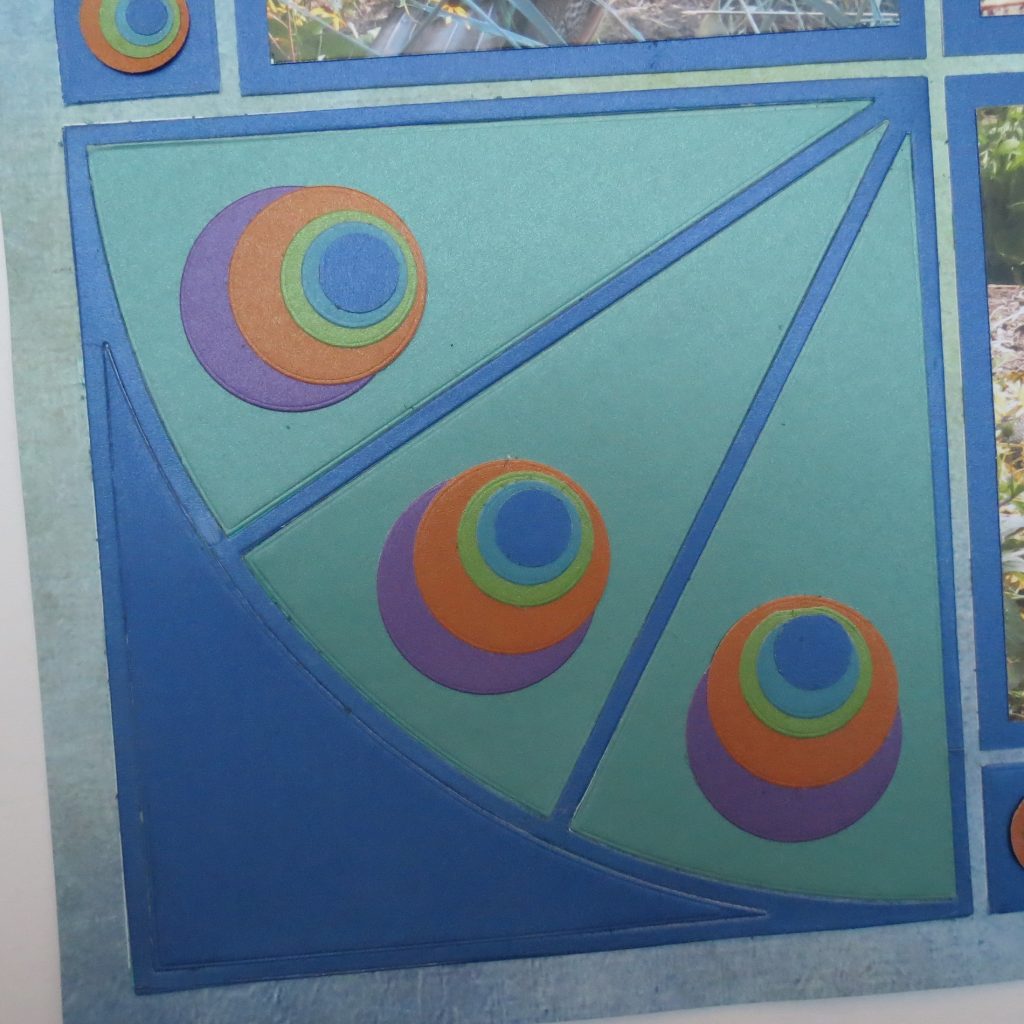 I used the Quarter Pie Die to cut two in blue and one in green as I needed three greens it was easiest to use the Quarter Pie Die instead of the piece of pie die. The two in blue were stacked and then attached to a 5×5 base. The green sections are inserted in the blue die frame.
I chose colors from the Metallics collection to cut several circles to mimic the peacock feathers. They are layered slightly off centered. I have used several of our circle dies that gave me multiple sizes to layer.
All my mats are the same brilliant blue and also all the 1" squares in the border. Adding a group of circles to the center of each of the squares I keep to the feather pattern.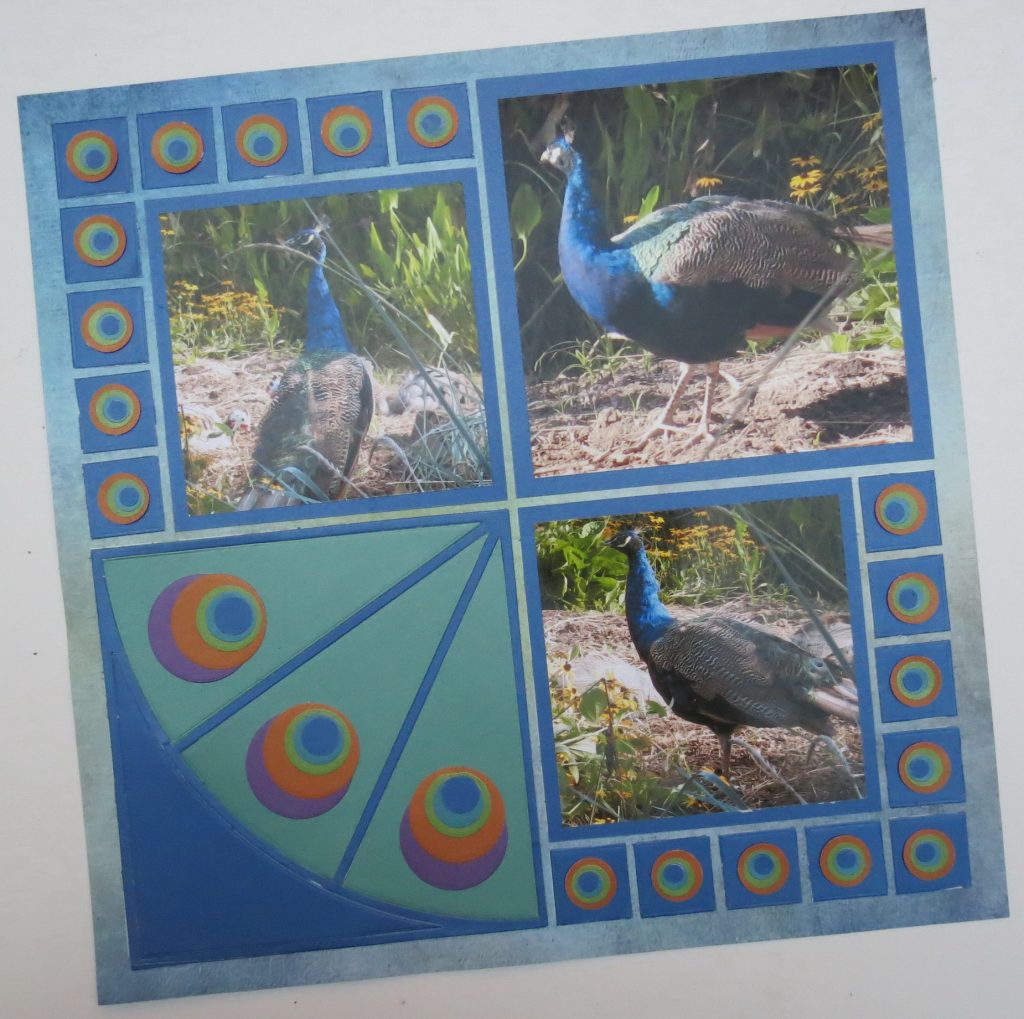 I know that none of my photos have captured a peacock in full display, but I do have him guarding the peahens on their nests as they are camouflaged well. I let the color display come from my 5×5 embellishment.
If you have the Quarter Pie Die and the Piece of Pie Die in your die collection you might like to try using it in something new. You might be surprised at what you can come up with to enhance your scrapbook pages!
Andrea Fisher