Ahoy, Matey!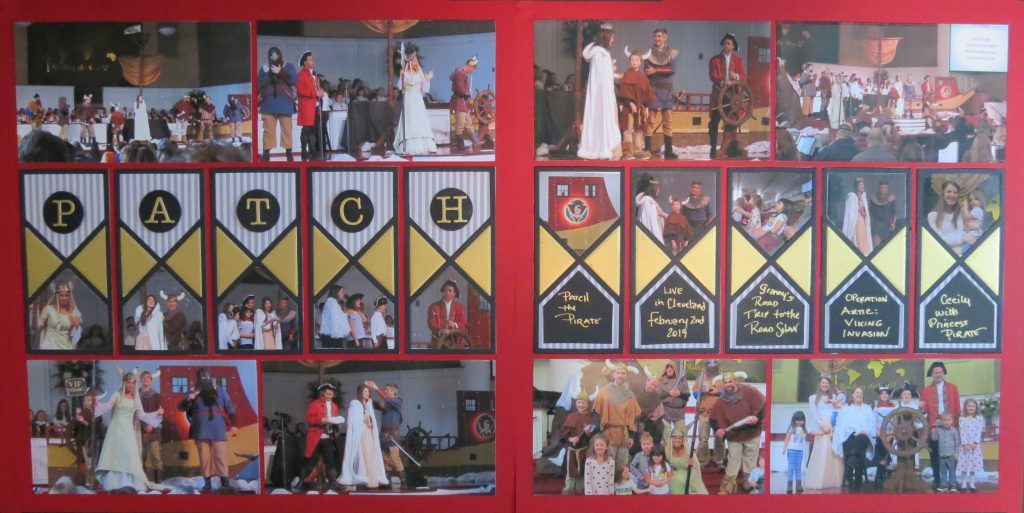 This week I'll show you how the X-Factor 2×4 die can create a bold title block with a series of journaling spots plus multiple spots for photos. Pattern #345 a row pattern allows a row of 2×4's for the display I have in mind. I can also show off 4 horizontal photos on each of the pages. Some are photos of the program we took the grandkids to see, but there was also an opportunity to pose with the characters following the show and the kids loved it!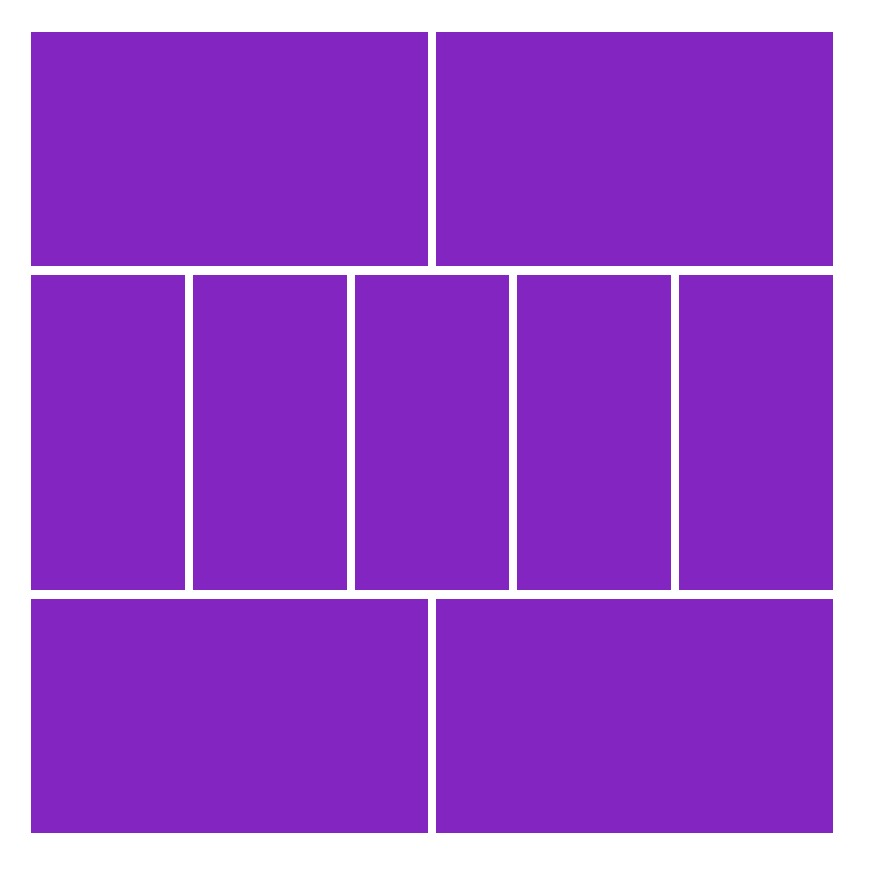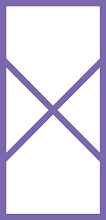 My Pirate inspired color scheme includes a 12×12 Mosaic Moments Grid paper in Brick, black cardstock, striped patterned paper and gold metallic heavy cardstock. For the title, five circles were cut out of black and Alphabet 4 in gold for the letters then mounted with a glue pop dot for a slight elevation.
The five journal spots are the outtakes of the 2×4 that were trimmed slightly at the bottom and each side leaving a narrow peek at the striped paper below. A Metallic Gold Prismacolor paint pen pulls more of the gold into the layout.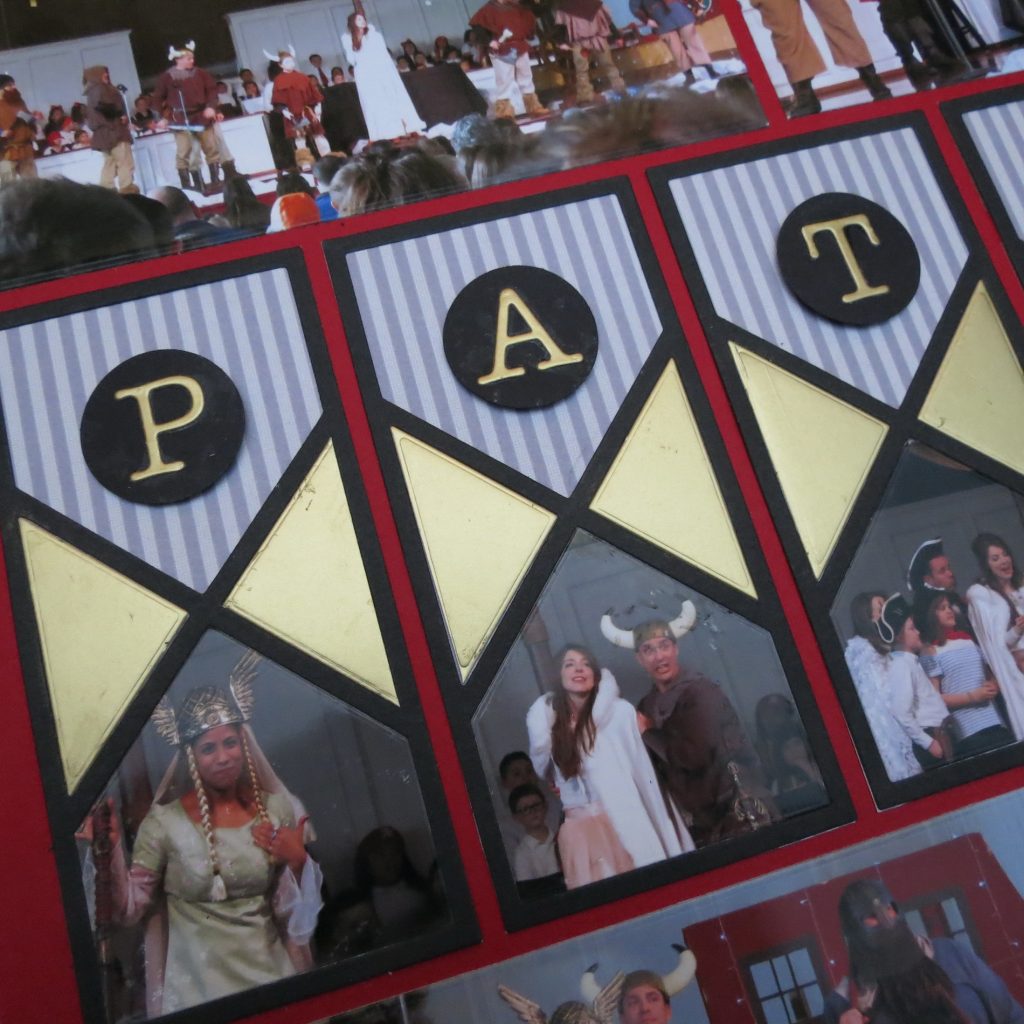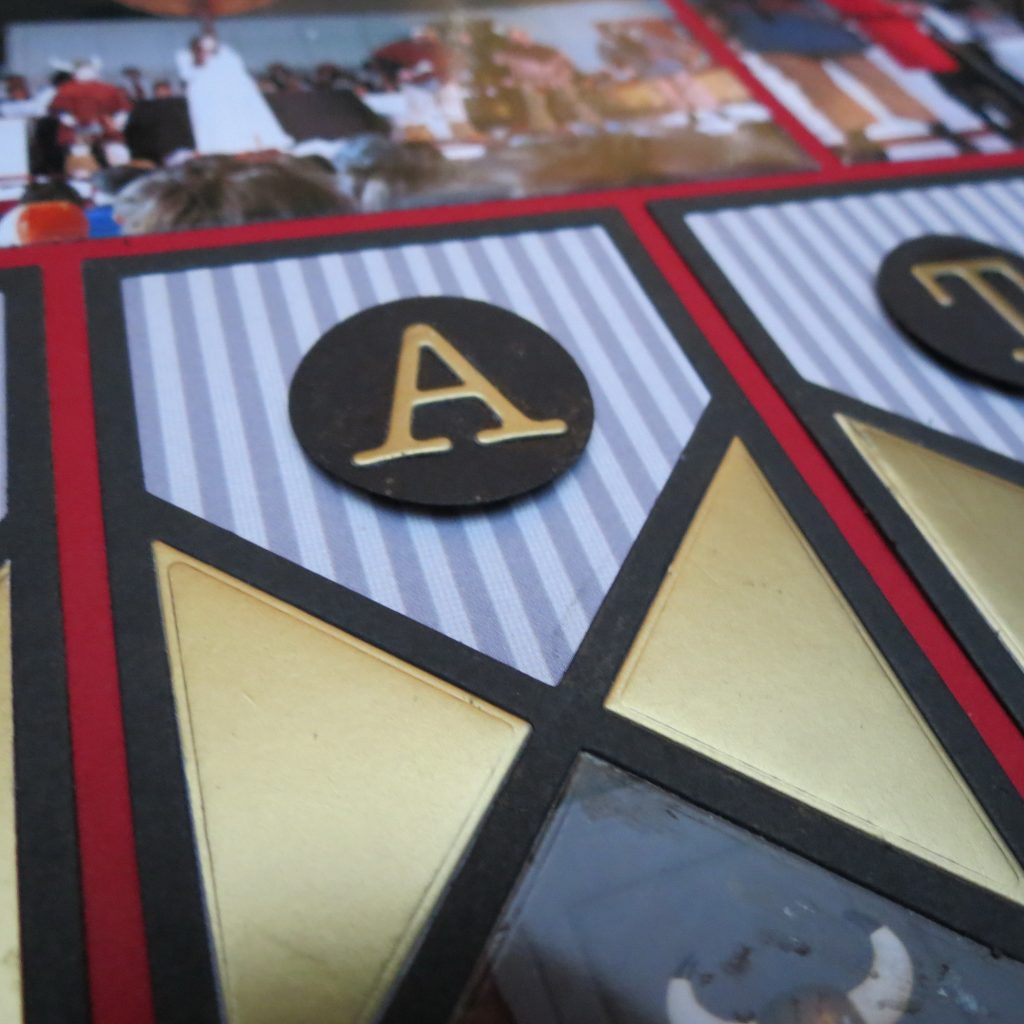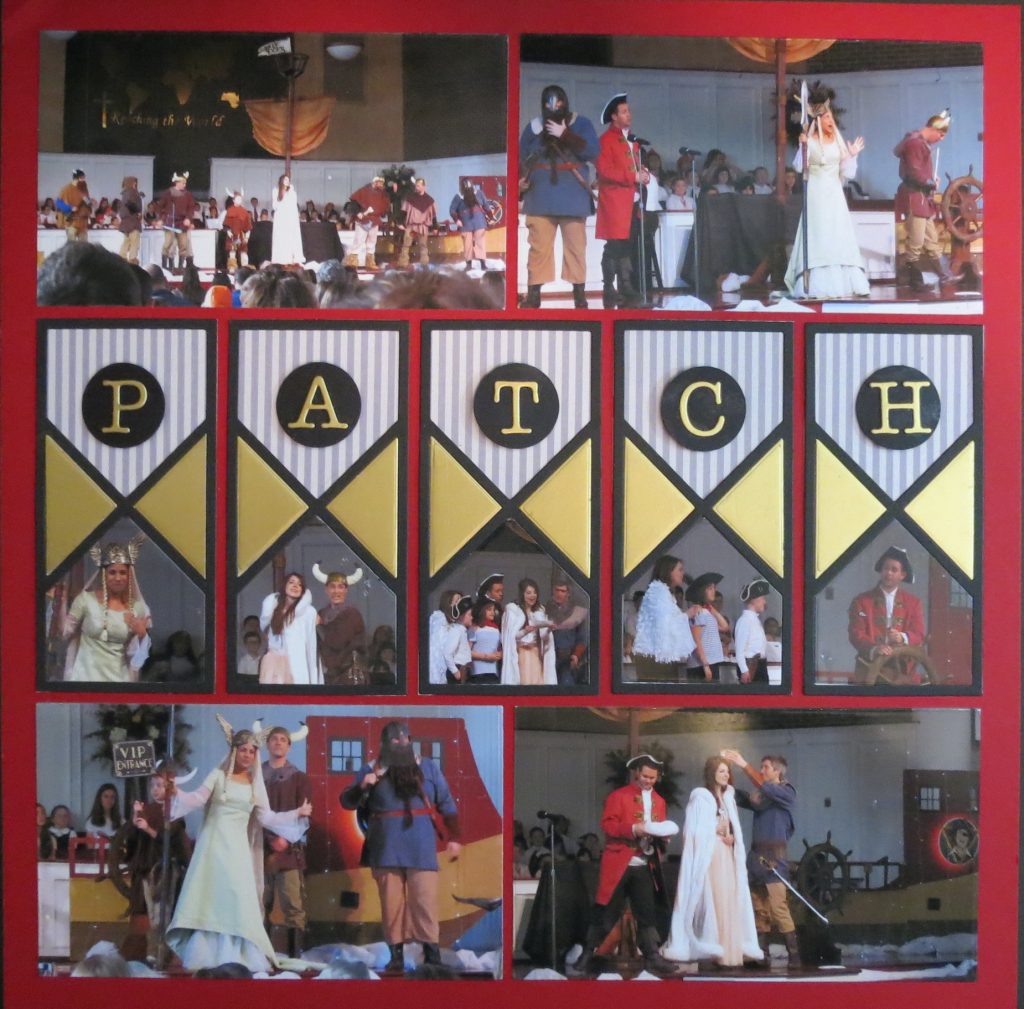 On one side of the layout I've put photos on the bottom of the 2×4 and title on top and the opposite side photos on the top and journaling on the bottom. I cropped each of the pictures into square format and printed 3 to a 4×6" photo paper using the contact sheet setting. Then cut each apart and used the 2×4 X-Factor die to cut to size.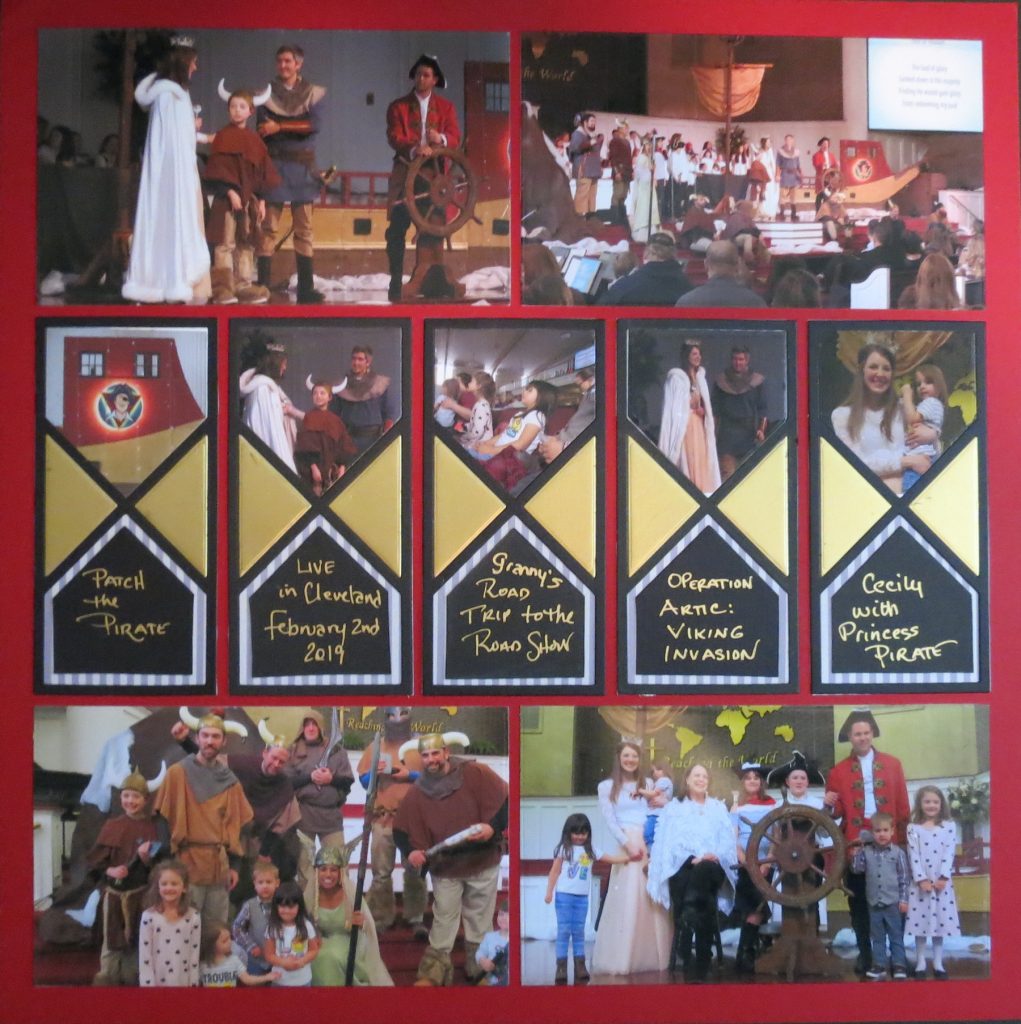 Next time you might like to try the X-Factor dies to create a bold title or to include many detailed photos. Be sure to share what you are doing on our FB page.
Andrea Fisher