When you are looking for fast and easy layouts, Mosaic Moments™ is your best friend. With a few dies, you can quickly cut photos, mats, accents and journaling blocks. Follow a page pattern, and your designing time is nonexistant.
Soon, you will be cranking out pages in minutes, but they will look like you spent hours.
Each of these pages are made entirely with dies -- no hand cutting required. Scroll down and be simply inspired.
---
---
---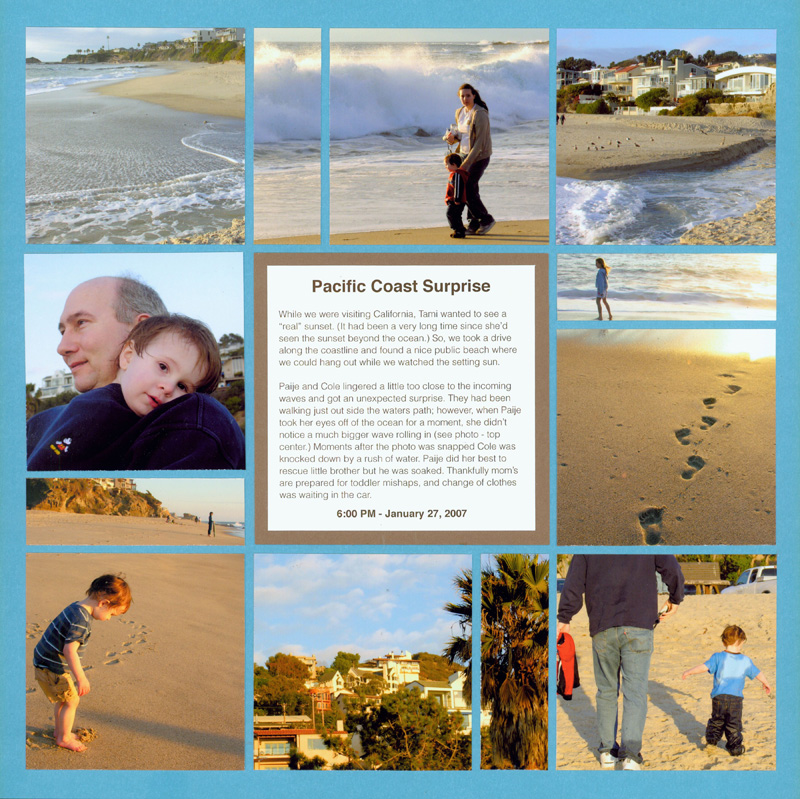 "Pacific Coast Surprise" by Tami Potter - Pattern #100
This design allows for plenty of space to journal. The broken photos add a unique sense of design that draws the reader right in to your story.
2. Include Lots of Photos
---
This layout is perfect when you have plenty of photos to share -- it holds 9 photos on a single page.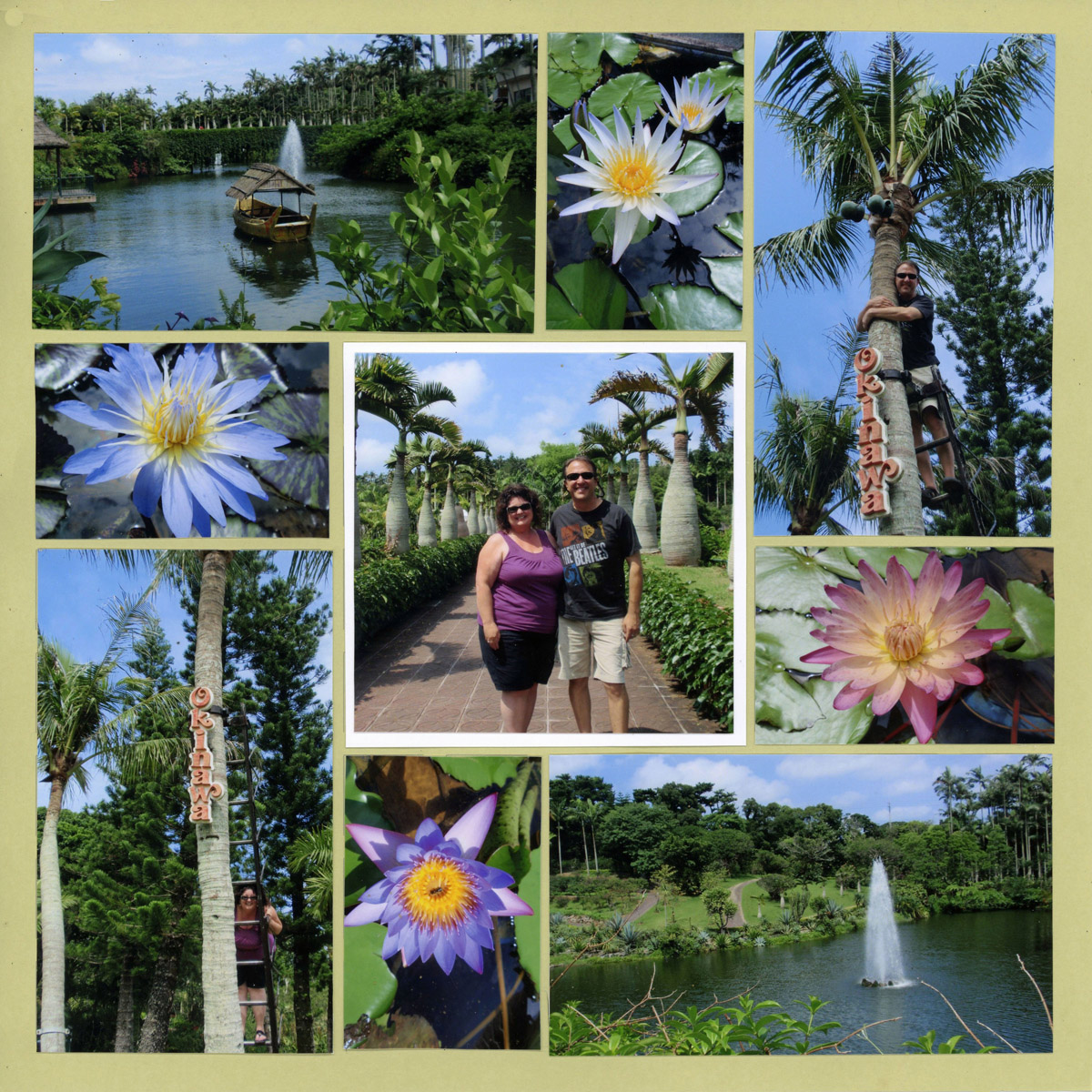 "Garden" by Theresa Amlong - Pattern #103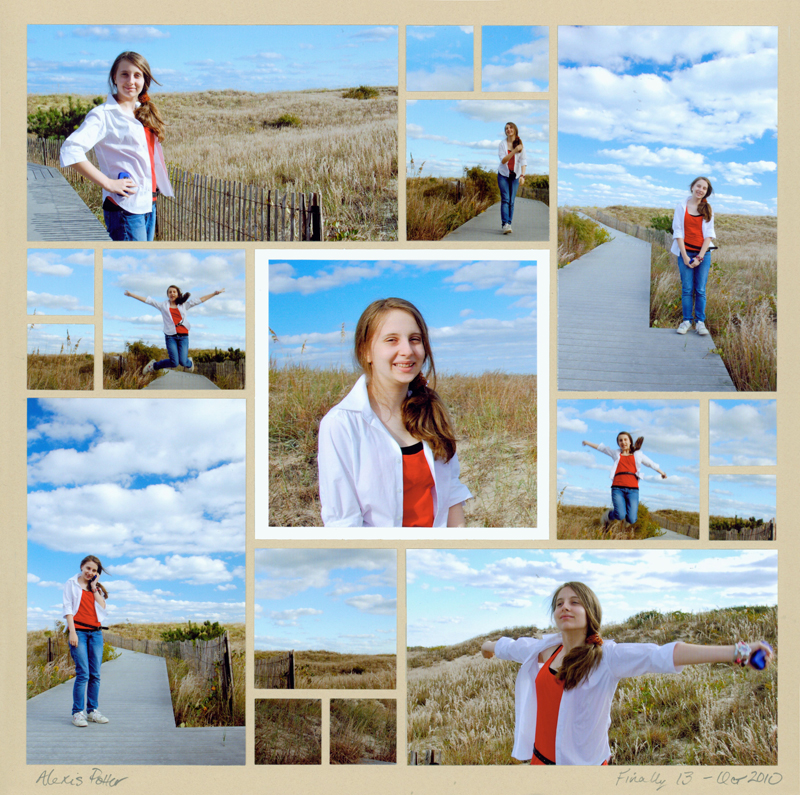 "Finally 13" by Tami Potter - Pattern #107
Immediately, your eye is drawn to the center, matted photo. But then, you notice the little mosaic squares cut from the photos -- how unique is that!
Adding the year, age or other information via die-cut numbers is a nice way to incorporate "journaling" into the design.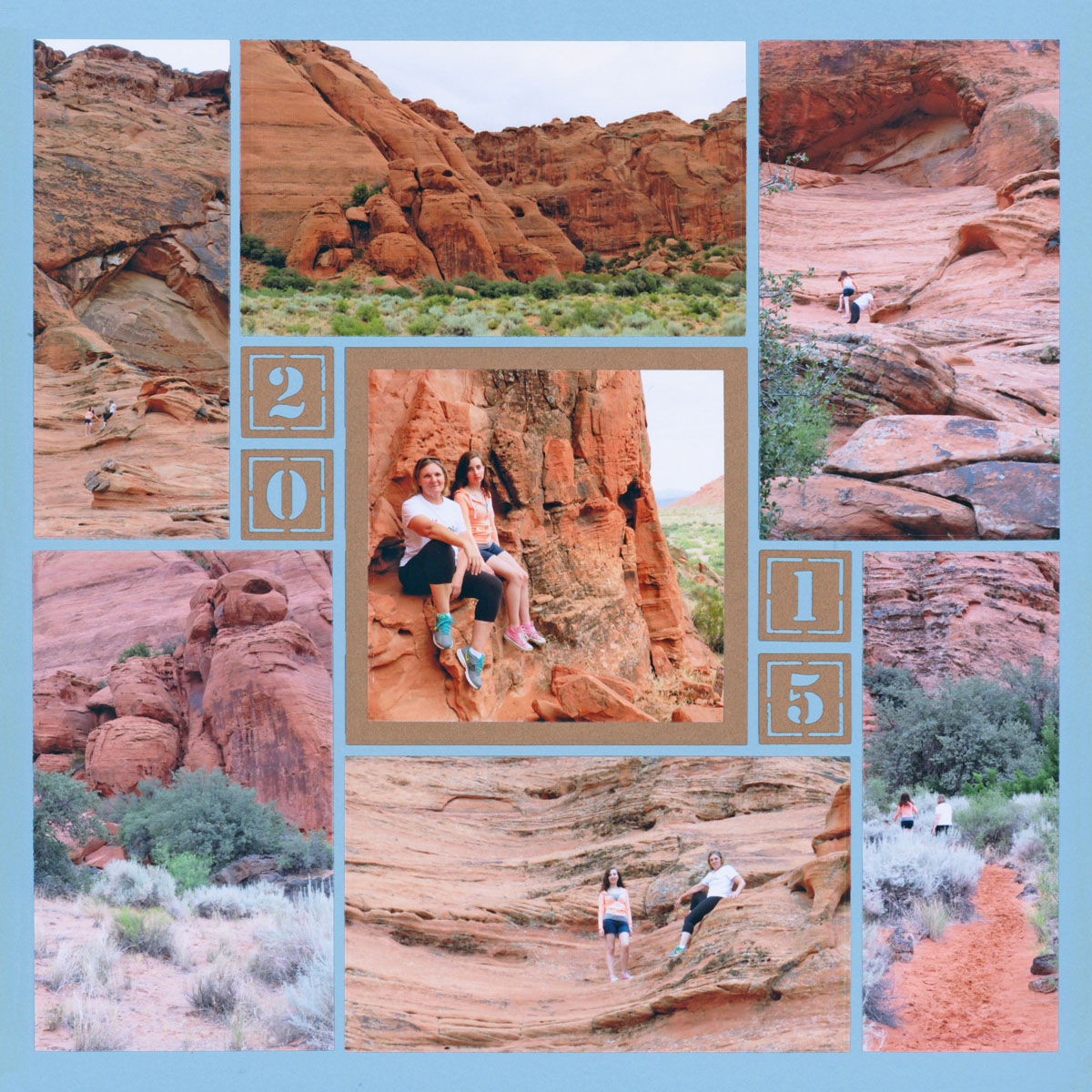 "Hike St. George" by Tami Potter - Pattern #143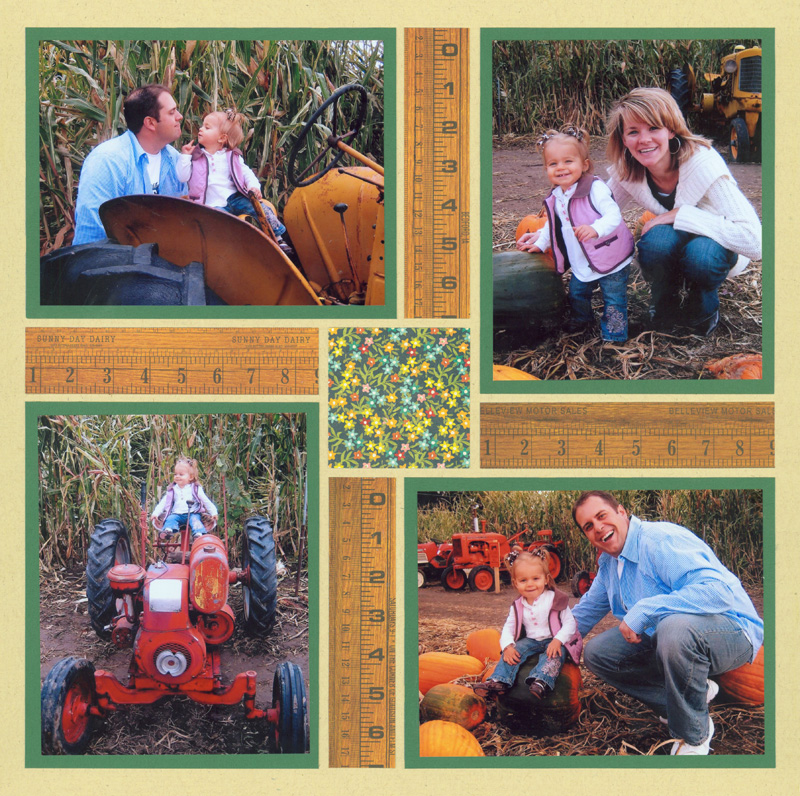 "Adelyn's Patchwork" by Tami Potter - Pattern #161
Patterned papers can help tell the story, add art or bring out the colors in your photos. The same dies that cut your photos can cut your papers easily and create a designer touch on your layout.
Use dies to cut your computer-generated title and add them to your layout. Or, cut cardstock and then add sticker letters or hand-write your title.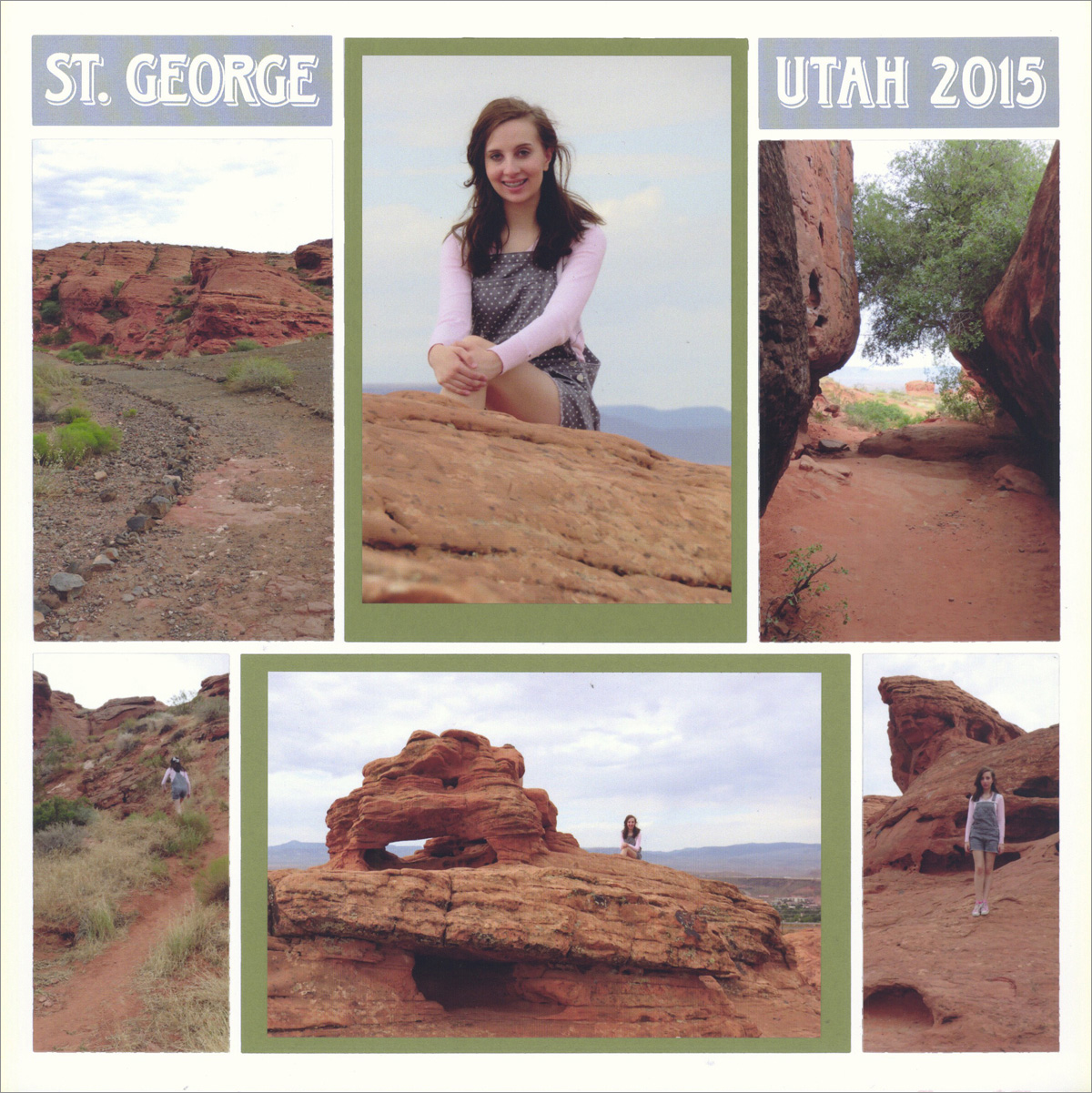 "St. George" by Tami Potter - Pattern #200
7. Wrap Around a Cornerstone
---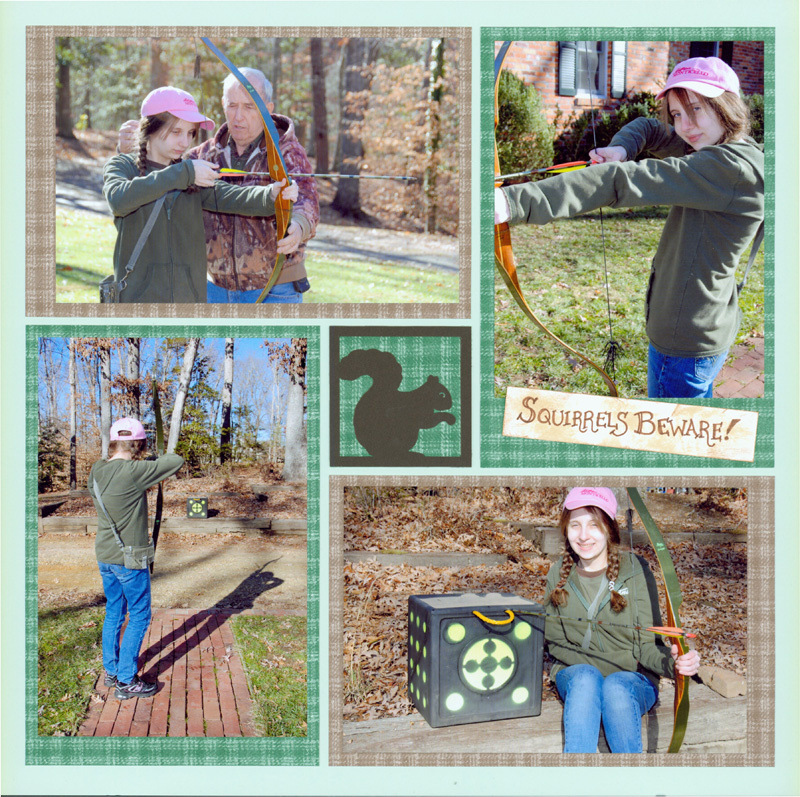 "Squirrels Beware" by Tami Potter - Pattern #228
This design wraps around a center Cornerstone, or 2x2 die cut. You can purchase them precut from Mosaic Moments™ or use a shaped die to make your own.
This design allows a place to incorporate ribbon and tiny words into the design. The restful background behind the ribbon gives the eye a place to rest while looking at the photos.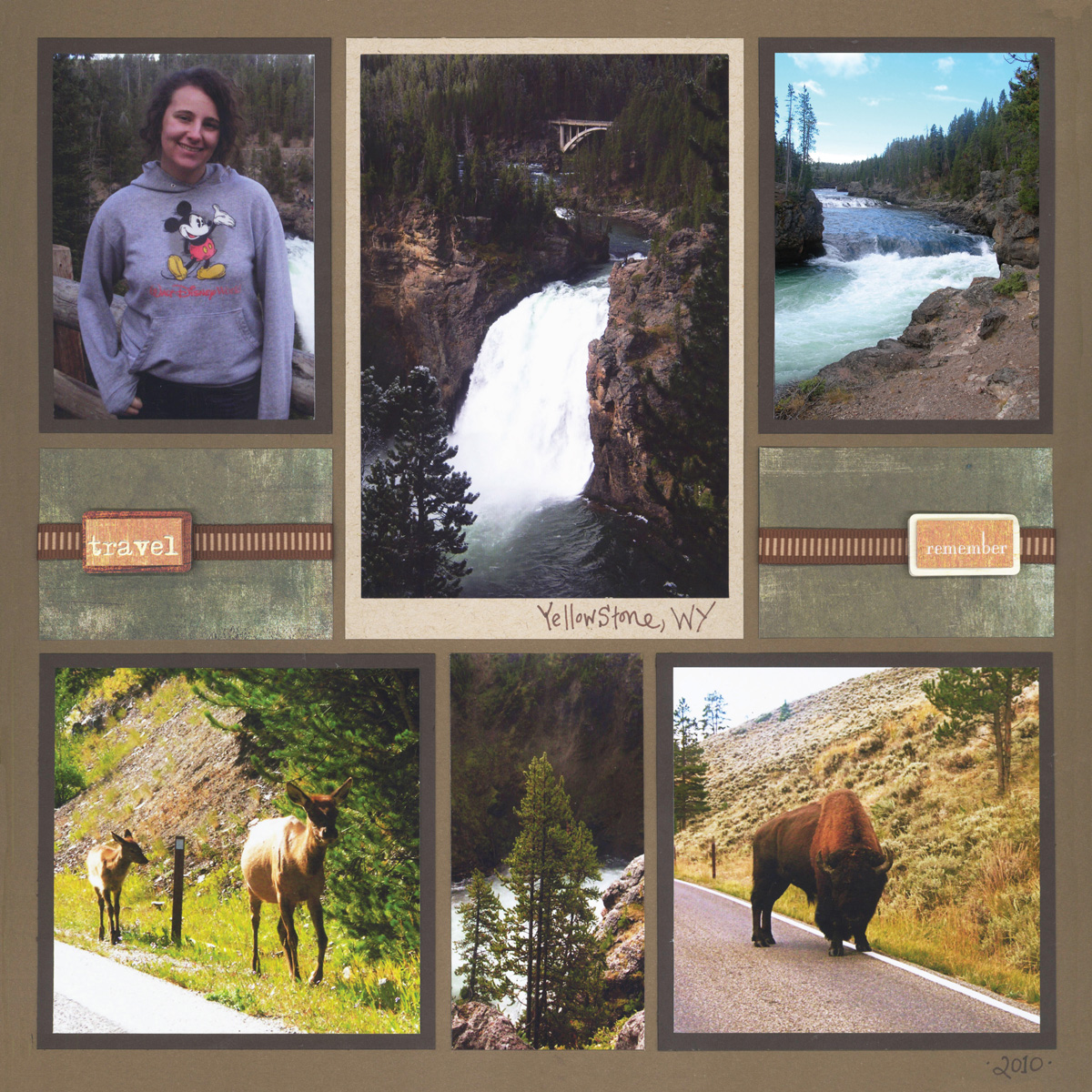 "Yellowstone 2010" by Paije - Pattern #243
9. Modify the Cornerstones
---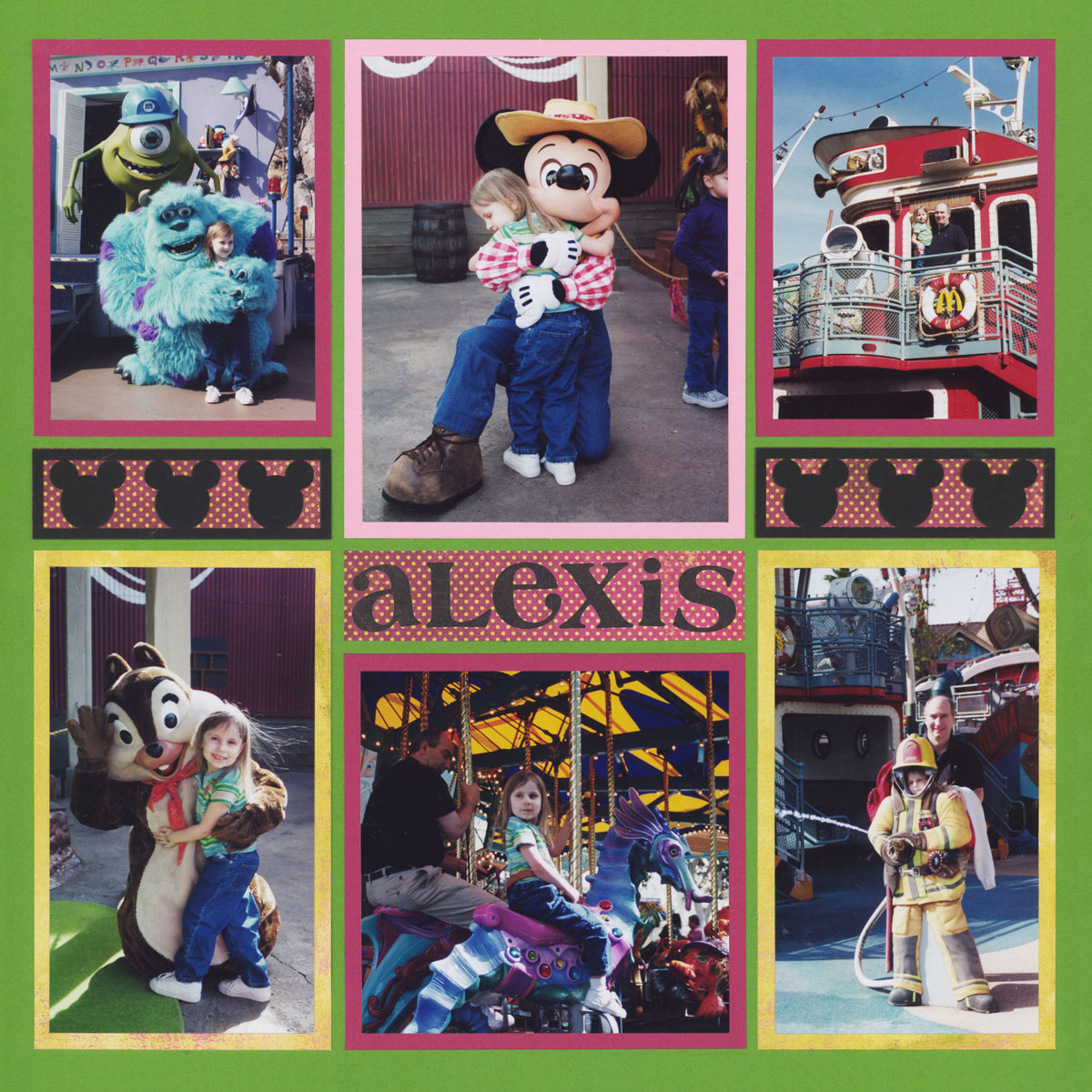 "Alexis at Disney" by Paije - Pattern #108
Mosaic Moments™ also offers Magical Cornerstones that cover 1x3 spaces. Because they are not attached to the background piece they come with, Paije was able to replace the background with her dotted paper for a cohesive, and original, design.
Black Grid Paper creates the good sort of drama in a design. Use it with formal photos, like these, for an elegant look.
But, also consider it with photos of flowers or nature to really make those bright colors pop.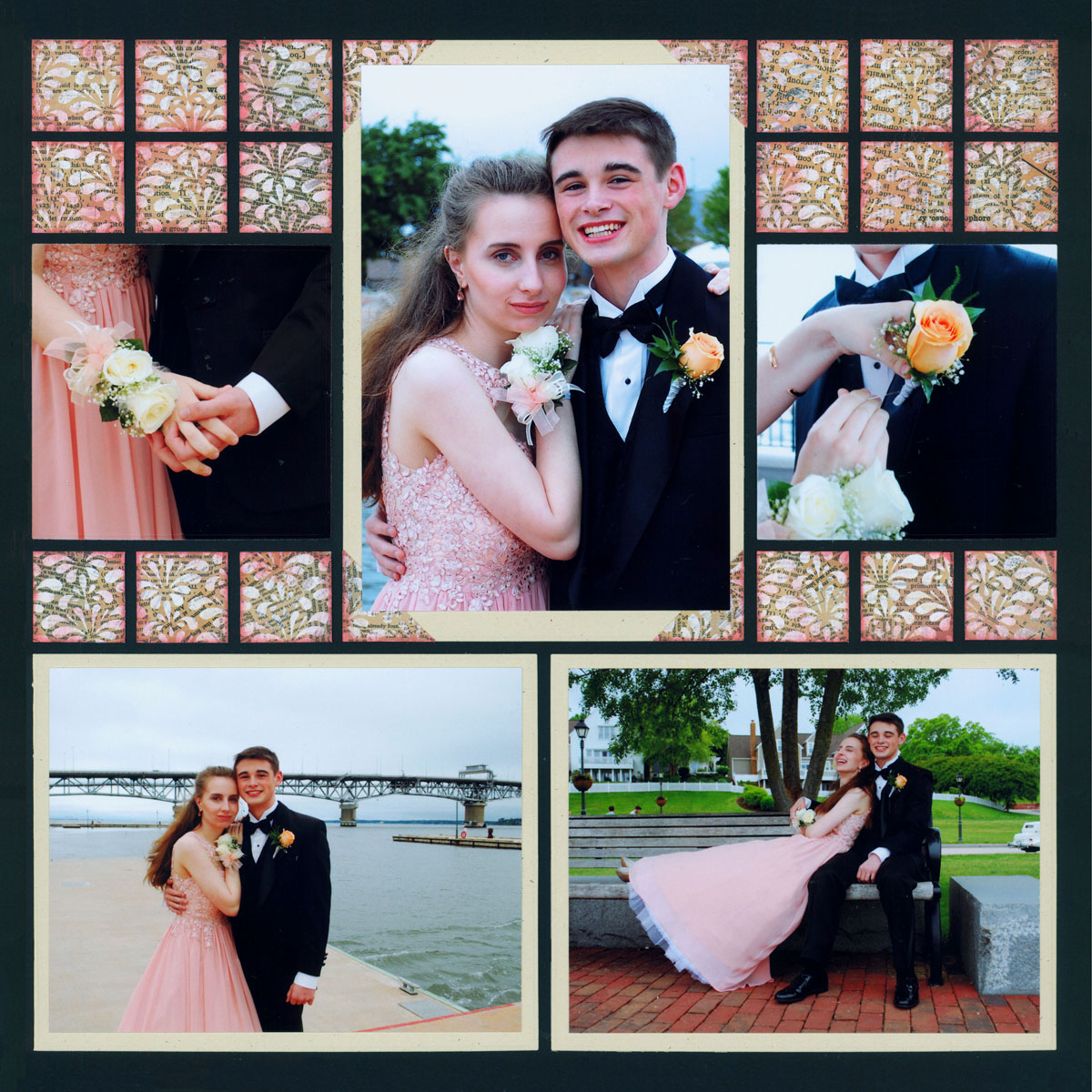 "Prom Night" by Tami Potter - Pattern #313
NEW TO MOSAIC MOMENTS? WATCH THIS VIDEO:
---