Autumn is such a beautiful time of the year – and a scrapbookers dream! You get so many lovely photos of the landscape and florals. You may have lots of photos built up over the years waiting to get on their own page or maybe you need new ideas for recent photos. Either way, check out these 6 fabulous layout ideas for fall pages and get inspired for your next layout!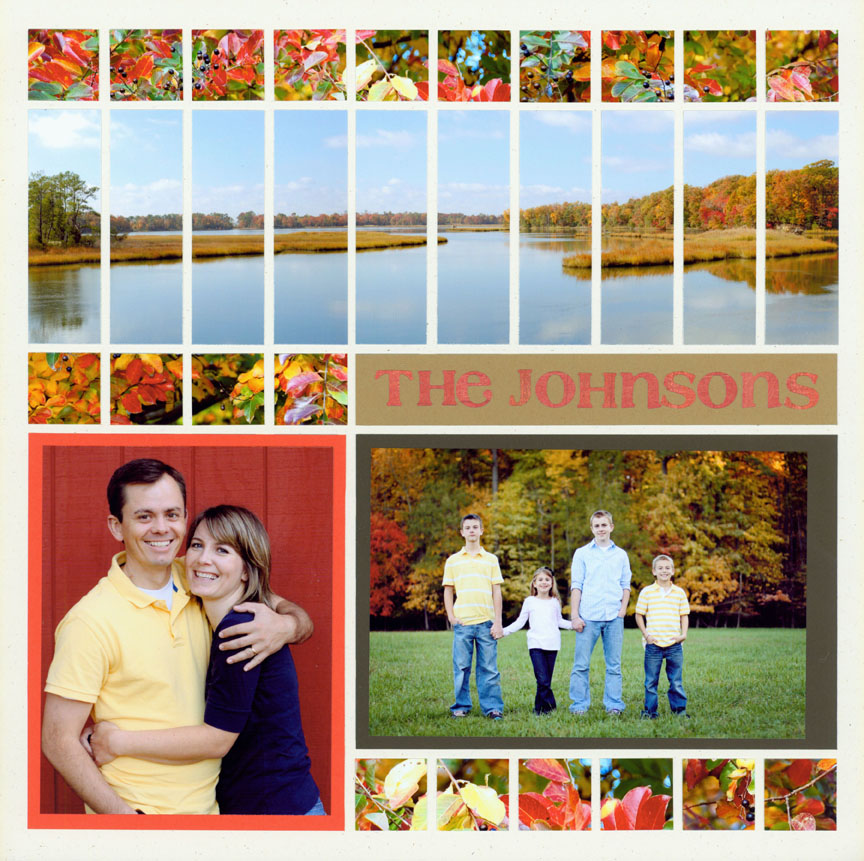 "The Johnsons" by Tami Potter – Pattern #261
Do you love taking pictures of lovely fall landscapes? After we print our photos, the beautiful scenery may seem underwhelming. One way to fix this is to create a panorama. I love creating these since I can get the full view. There is nothing like being at that place in person, but the panorama cuts still keep the "WOW" Factor.
Tip: If you're using a pattern, create a two page spread by mirroring the second page. This is a great idea if you want your panorama to spread across two pages to get a full view of a river or mountain range!
2. Make It About the Details!
If you have one or more close up photos, show off the details as a lovely mosaic. We love the beautiful leaves all over this page. It makes you want to jump right in a pile of them! The photos create texture and add extra color to the portraits displayed on this layout.
Photo Ideas: Leaves, acorns, corn, pumpkins, candy corn, pinecones, apples, and fall flowers.
Printing Tip: Print the same photo multiple times to create a mosaic page like this! Since it's a mosaic, everyone will just think you printed one large photo 😉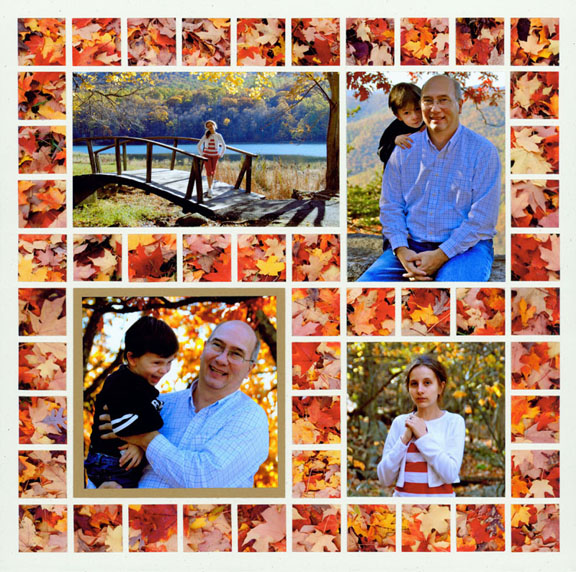 "Autumn Road Trip" by Tami Potter – Pattern #262
3. Make it Stand Out with A Single Photo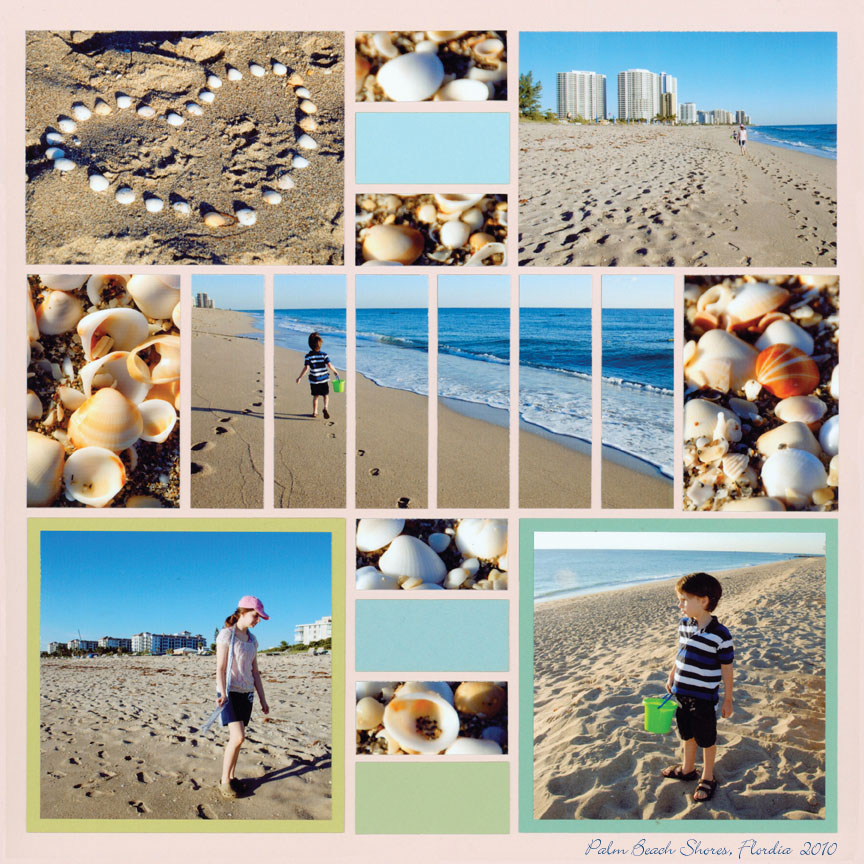 "Palm Beach Shores" by Paije Rodriguez – Pattern #193
Sometimes you have a photo that really stands out to you! Give it some extra attention by creating a unique look. You may want to add a frame, use patterned paper, or cut it into a mosaic or panorama. I just love this simple, yet beautiful focal point. I can't keep my eyes off!
4. All About the Landscaping
So I will admit these photos did not look outstanding originally. But, when I cut them into mosaic pieces, it was like magic! The beautiful fall landscape almost comes alive on this layout and I just want to say "Wow!" It's like I'm back in Shenandoah. Use your scenic photographs to make an amazing mosaic. We blended multiple 4×6 photos to make it appear as one large piece.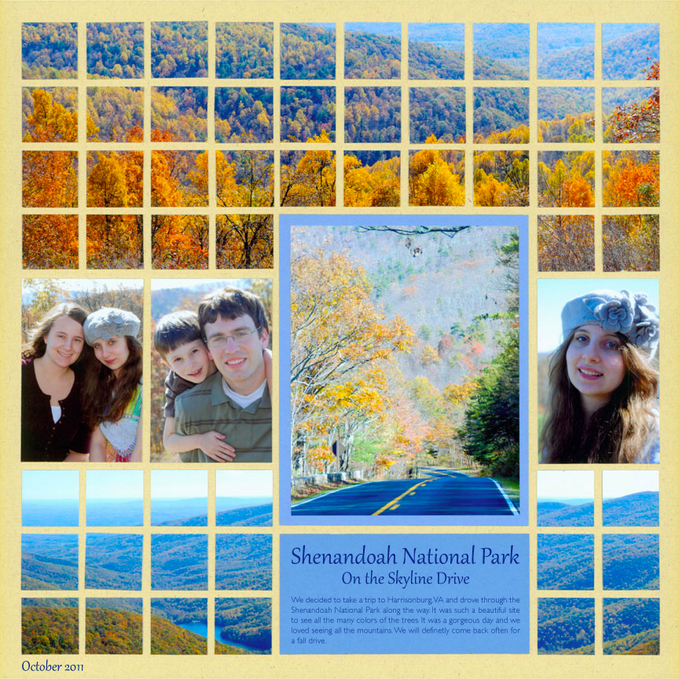 "Shenandoah National Park" by Paije Rodriguez – Pattern #148
5. Surrounding the Focal Point with Mosaic Details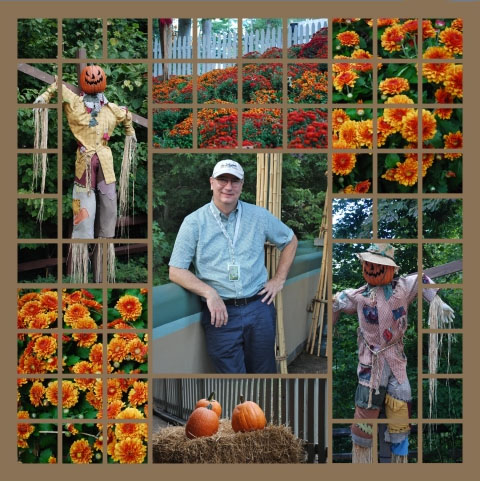 "Hanging with the Scarecrows" by Tami Potter – Pattern #171
If you have a photo such as a portrait, a historic building, or a scene you love – surround it with mosaic details! I love to use my detail shots to embellish my pages when I have the opportunity. This is especially great if want to add a little more contrast or color.
I'm assuming if you are reading this, you love the mosaic look. I think it's a must to have at least one or two mosaic pages for fall! In this case, I feel the page is more festive and fun. Get creative with how you fill your layout with fun details.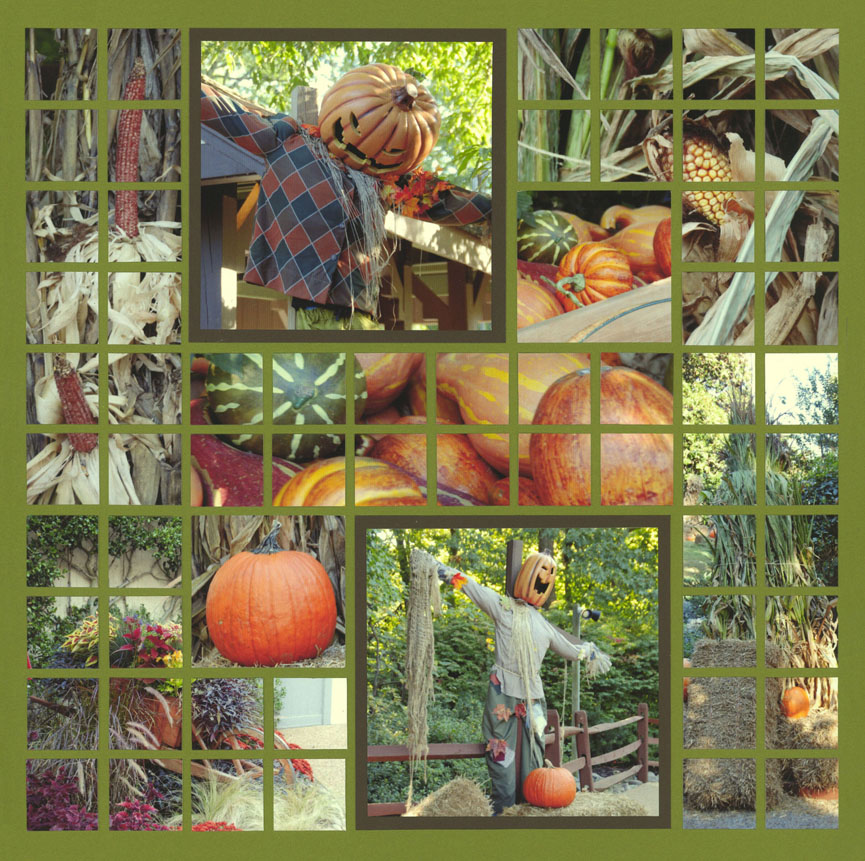 "Festive Fall" by Paije Rodriguez – Pattern #170
I hope today's post inspired your fall scrapbooking. This is a wonderful time of the year for taking many photos and your family and friends will love the pages you make with them! Did you know all of these pages can be made with the Mosaic Moments dies? Make pages easier and quicker than ever – see all of them on snapncrop.com and Happy Scrapping!