Christmas Tags
Have yourself a Merry Mosaic Christmas this year! I thought you might enjoy a few practical ideas for decorating with your Mosaic Moments dies this Christmas.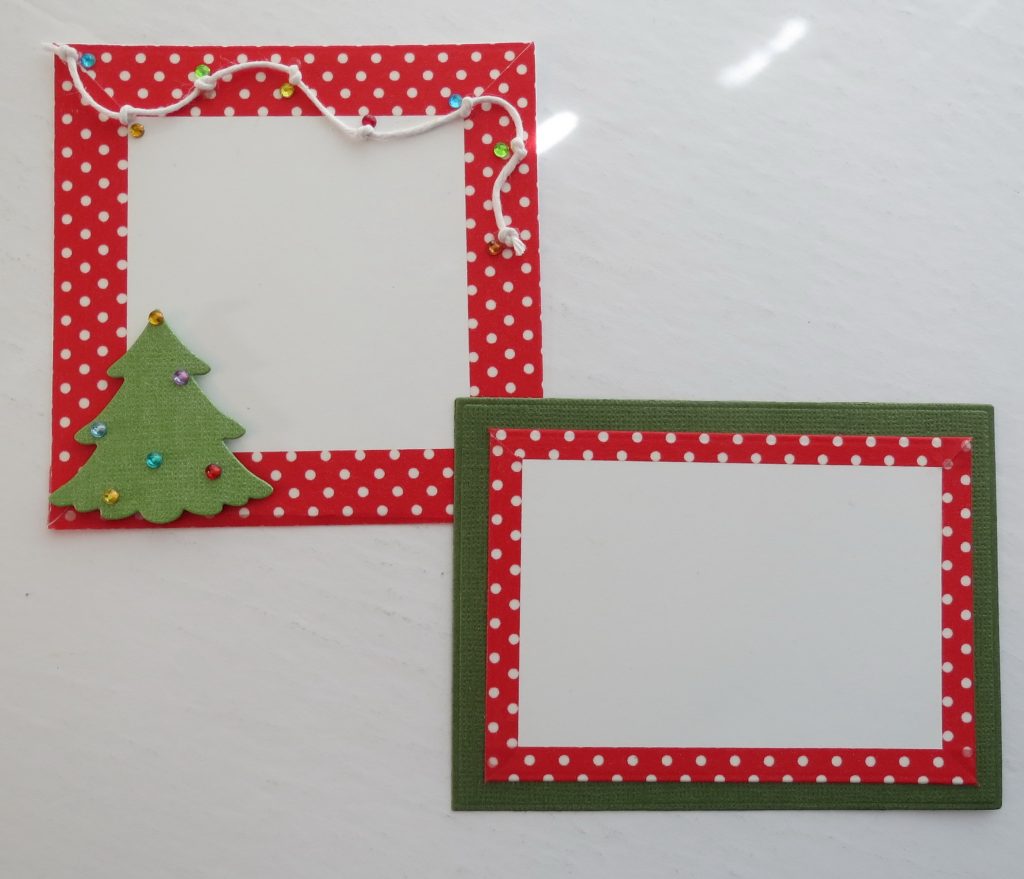 1. Title Blocks and Journaling Spots: dress up your layouts with something a little fancier than usual. Add Washi Tape to the edges of white cardstock and then layer onto another solid cardstock.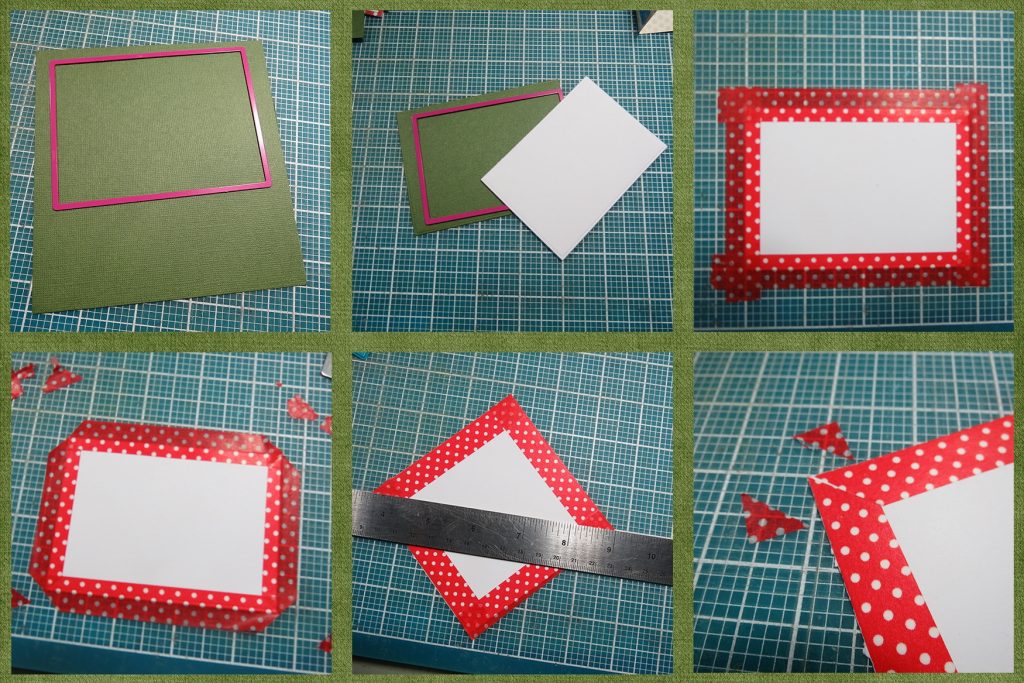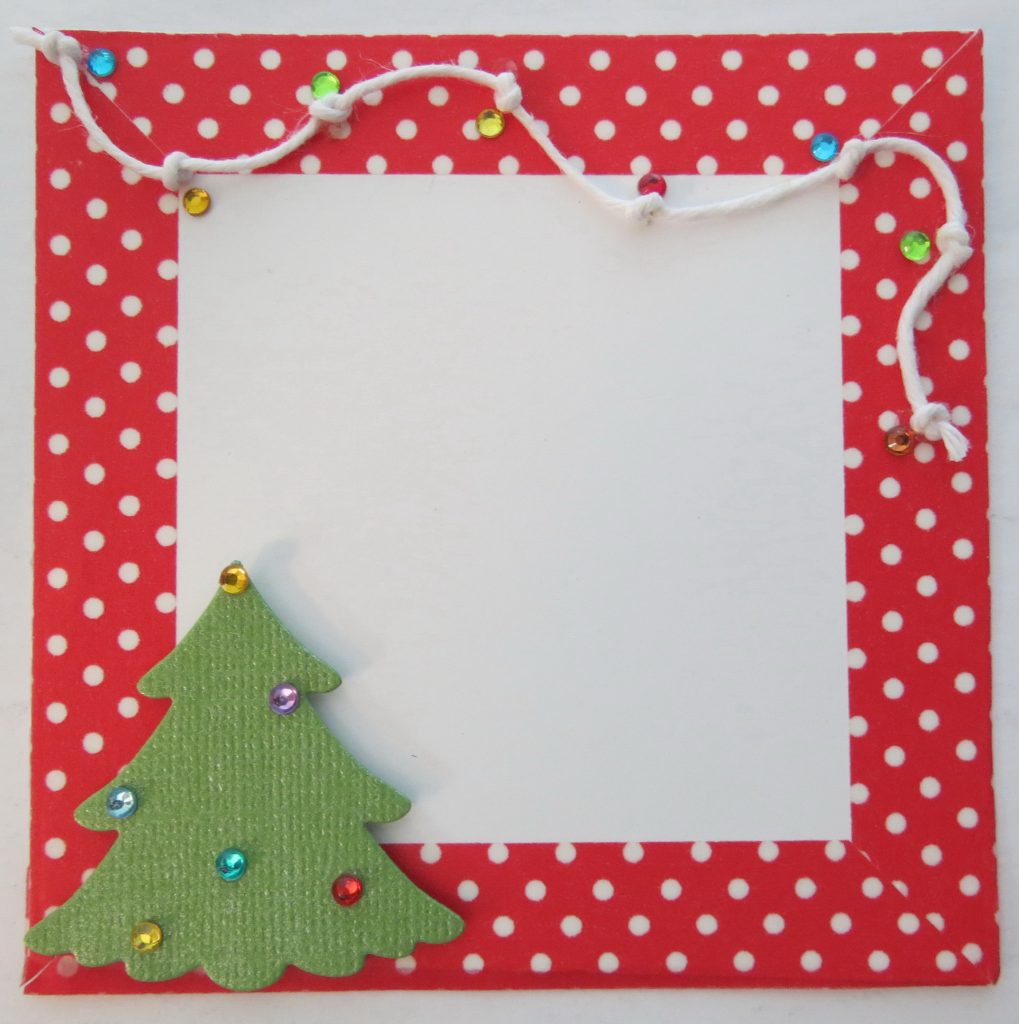 Step it up a notch and add a little bling with a tree and gemstones to decorate the tree. Feel adventurous? Take white or green twine and knot it evenly and adhere with glue dots to your tag or even header on a page. At each of the knots add a gemstone to mimic a string of lights. You'll be pleasantly surprised by the sparkle they can add!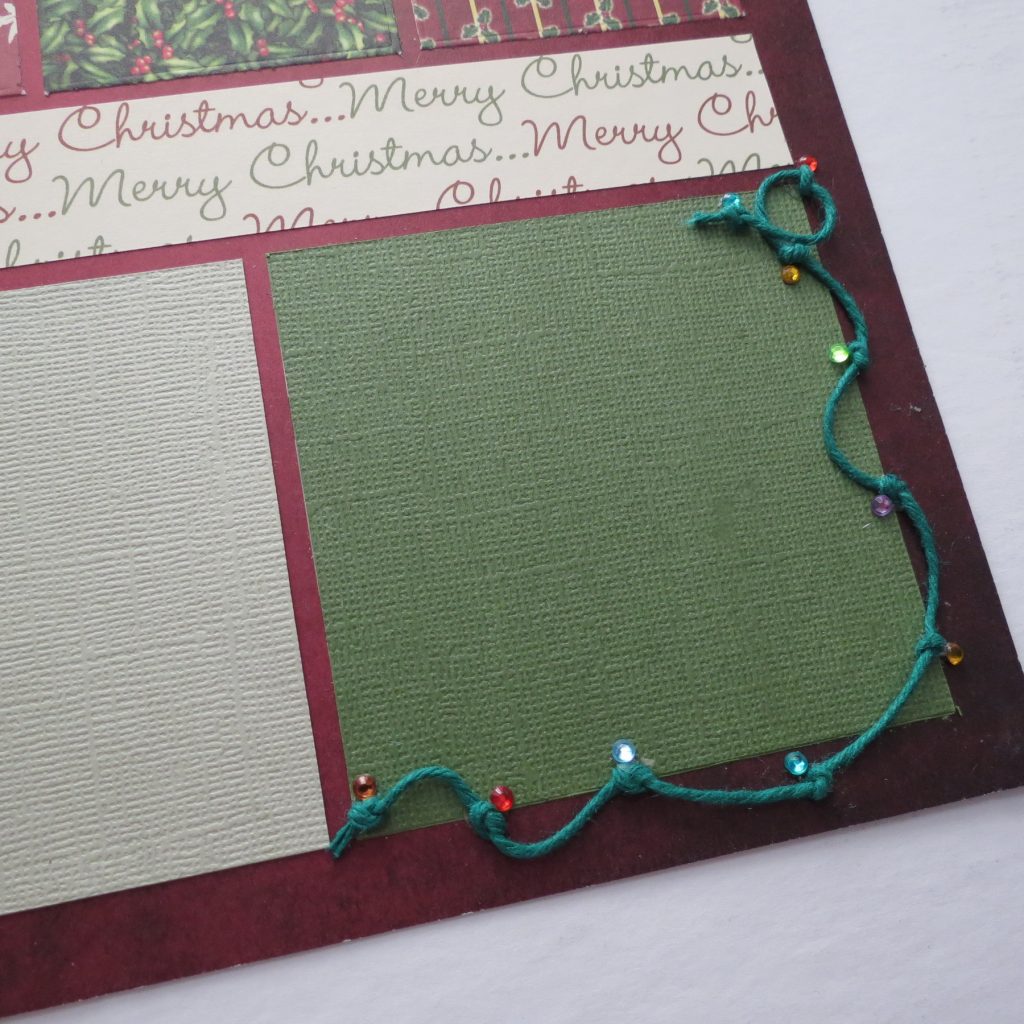 2. Having guests over for dinner? Create colorful place cards with a few coordinating colors.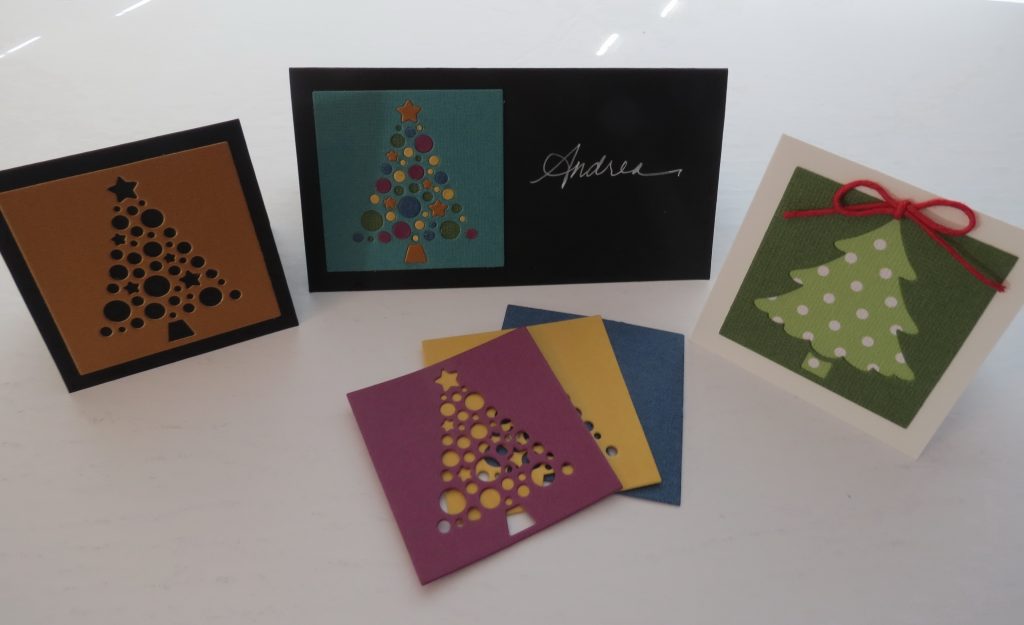 3. Gift cards. Easy fold-over tags. Use your pearls, glimmers, glitters and mirror cardstock for sparkle and holiday patterns that can easily layer with solids. Add some twine bows, voila!
4. Did you try the Geneva layout or the Christmas border with the Carpenter Star Die? Save all those pieces? Make tags for gifts quickly by cutting 2×2 blocks and adhering those star frames. Punch a hole, add ribbon or twine and add your "to and from" on the backside!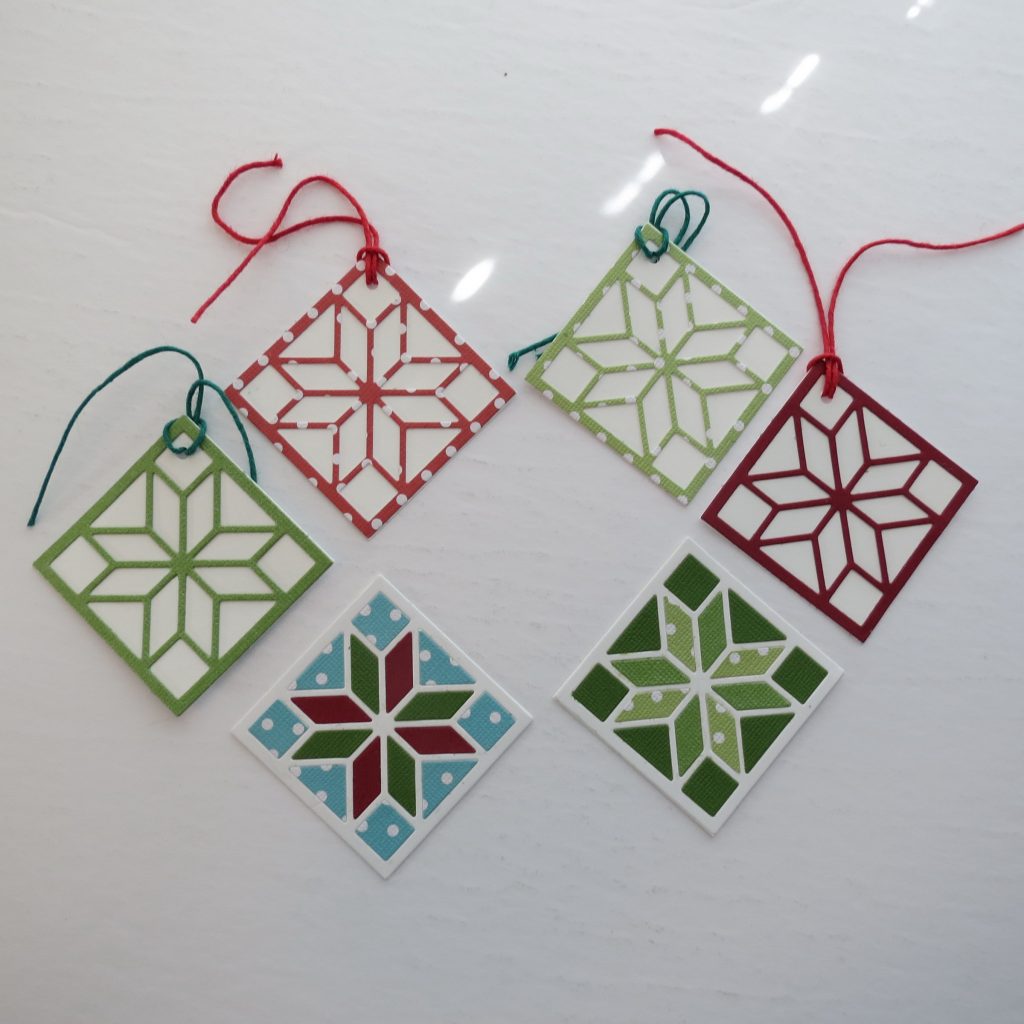 5. Did you make extra Carpenter Stars with all the pieces placed in them? More tags with just a few strings to attach!
6. Looking for something with a different shape? Choose any of the Arch Dies and tags you will have. Make them in black; add a rustic patterned paper and snowy white trees with the forest border die for something the men in your life will enjoy. Add your "to-s and from-s" with a white gel pen and you have a chalkboard look going for you!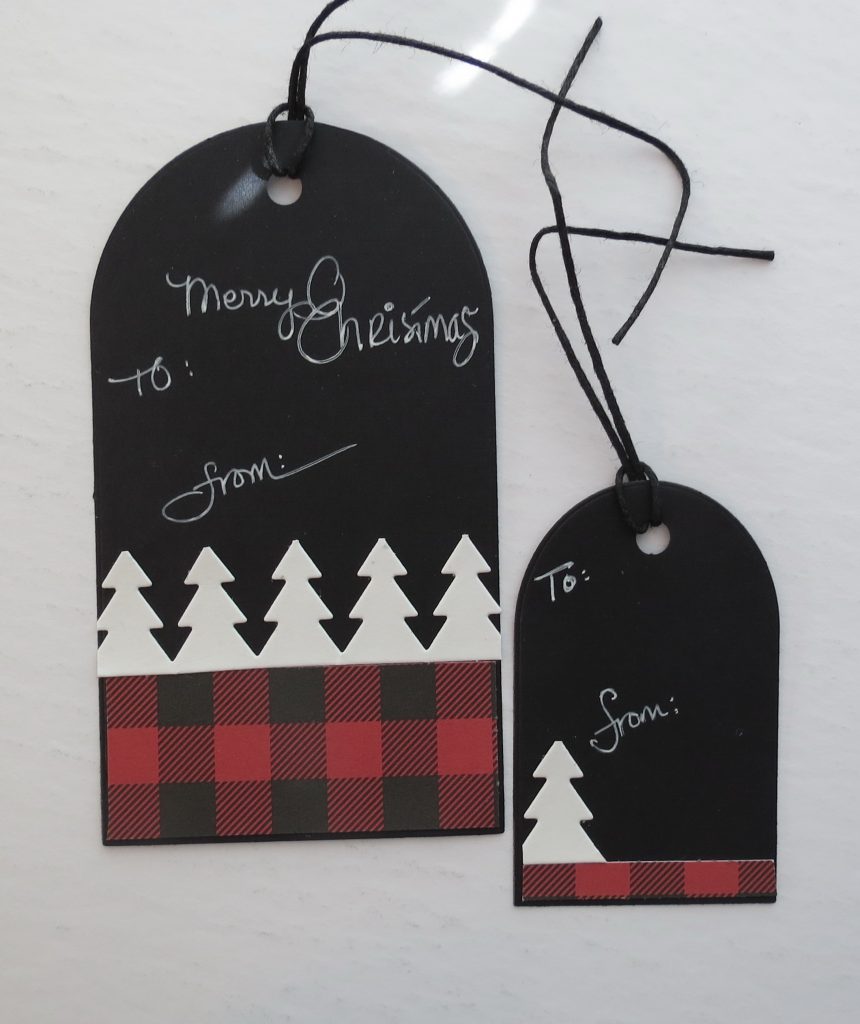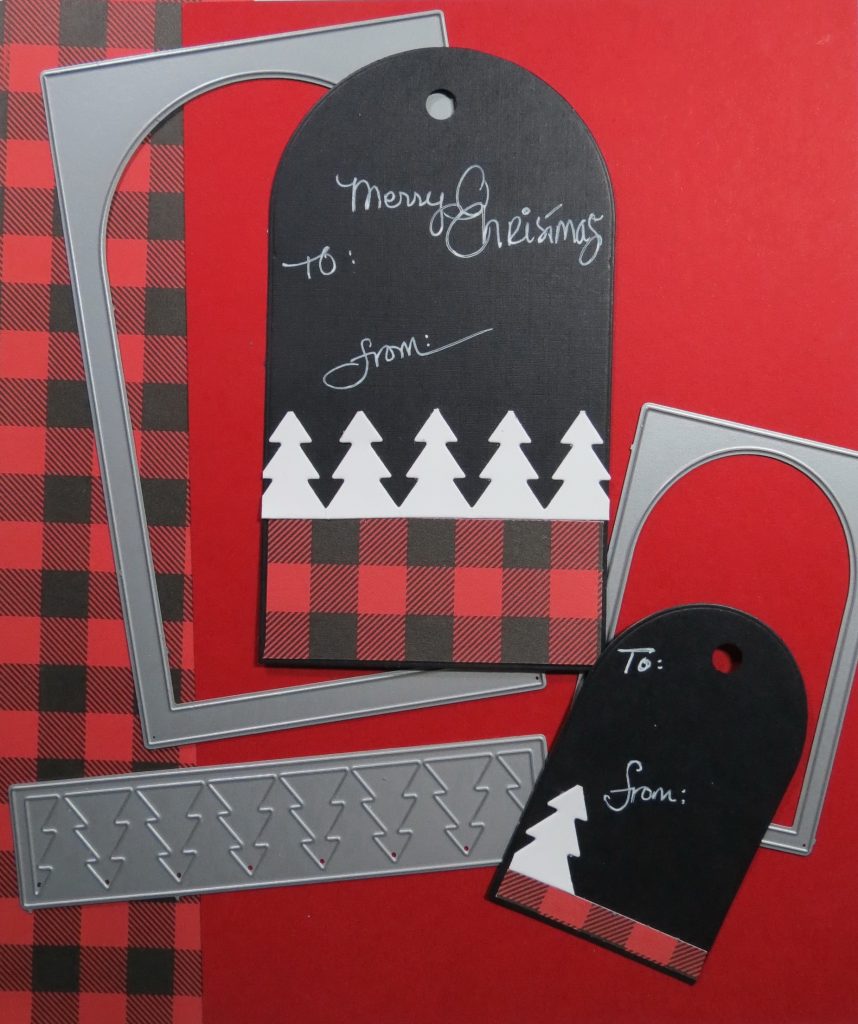 7. Trees make great tags and they don't have to be plain green. Pick a print; add gems or liquid pearls dots and you've got decorated trees.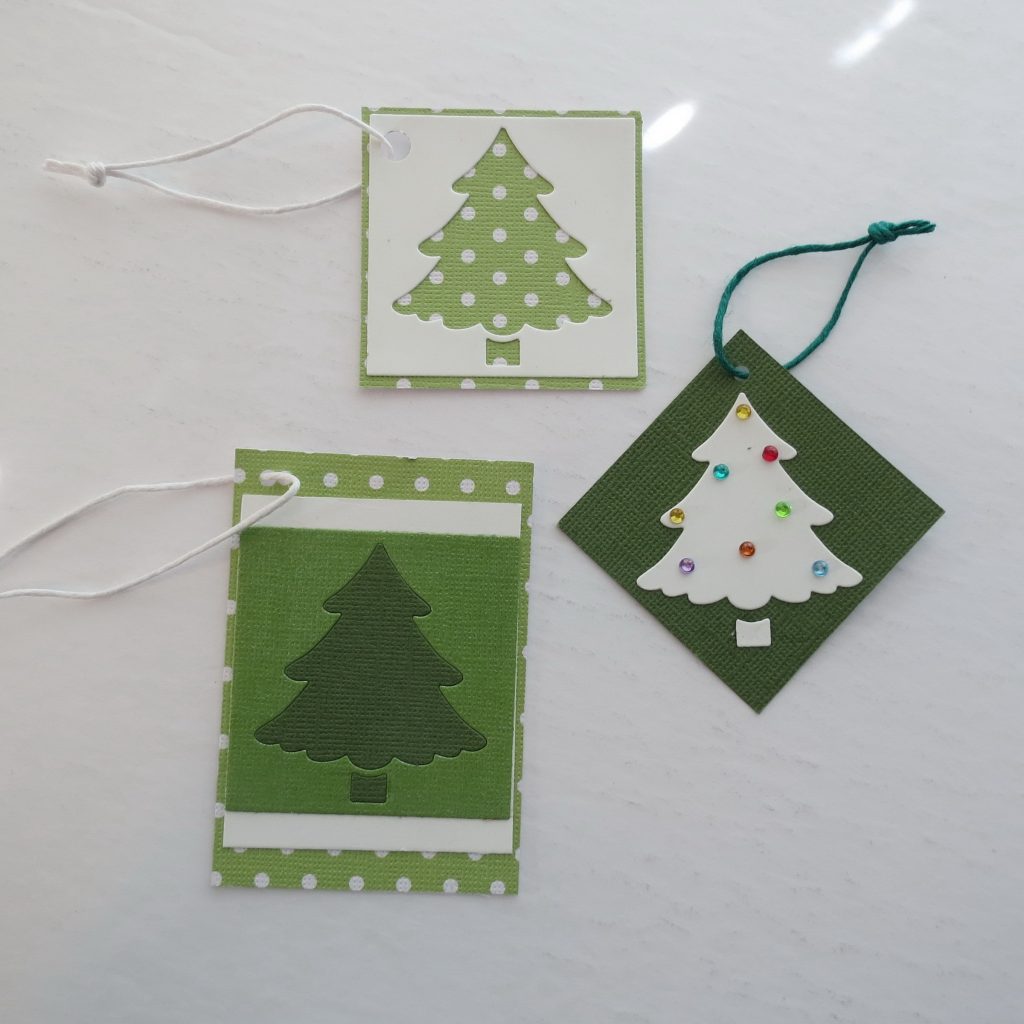 8. Simple layering tags. Pick a solid cardstock base, white top and a bit of holiday Washi tape to make it super simple.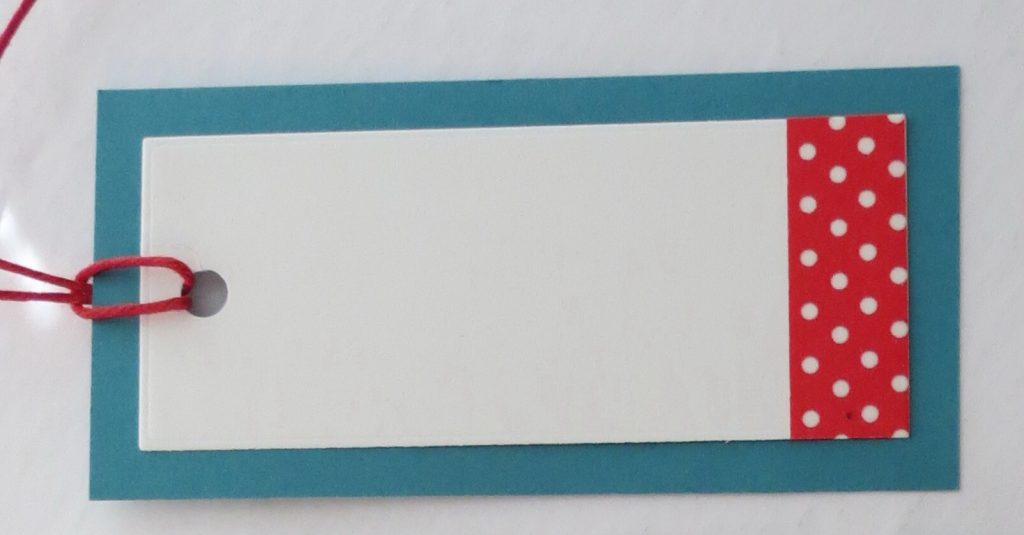 9. Something a bit more involved? Create a snow scene with the Wave die-cut in white for snow. Trees in white using the outtakes of the forest border die. Stack the trees, layer between the snowdrifts and even add snow glitter if you want. Punch and add ribbon or twine and a masterpiece you'll have.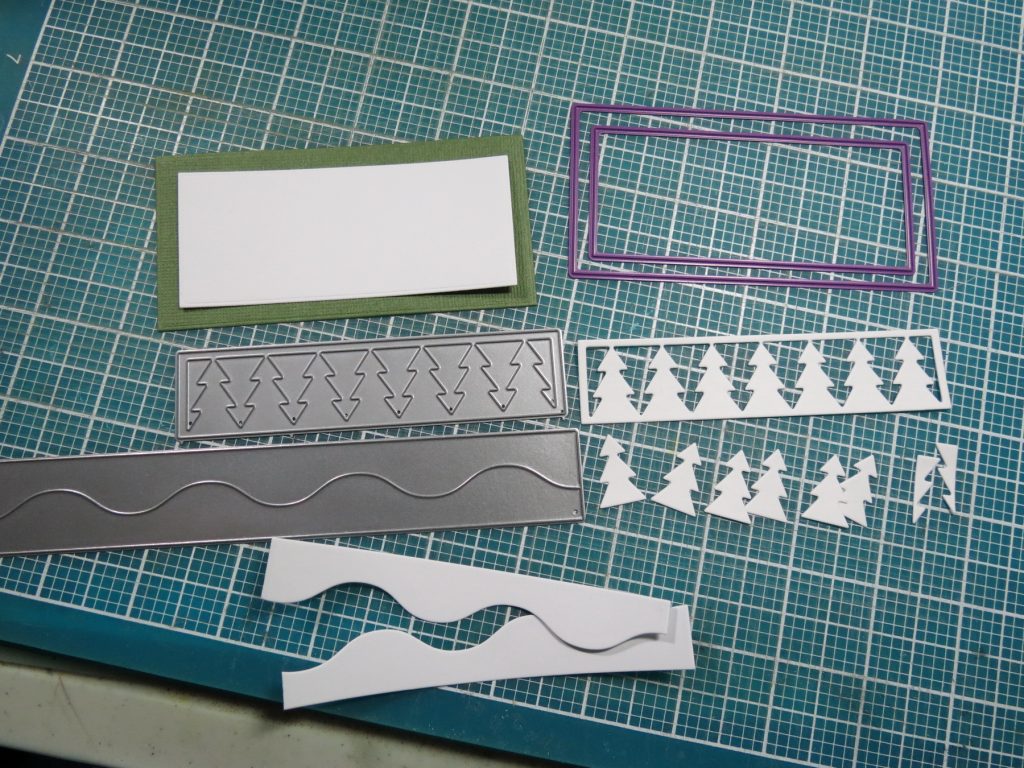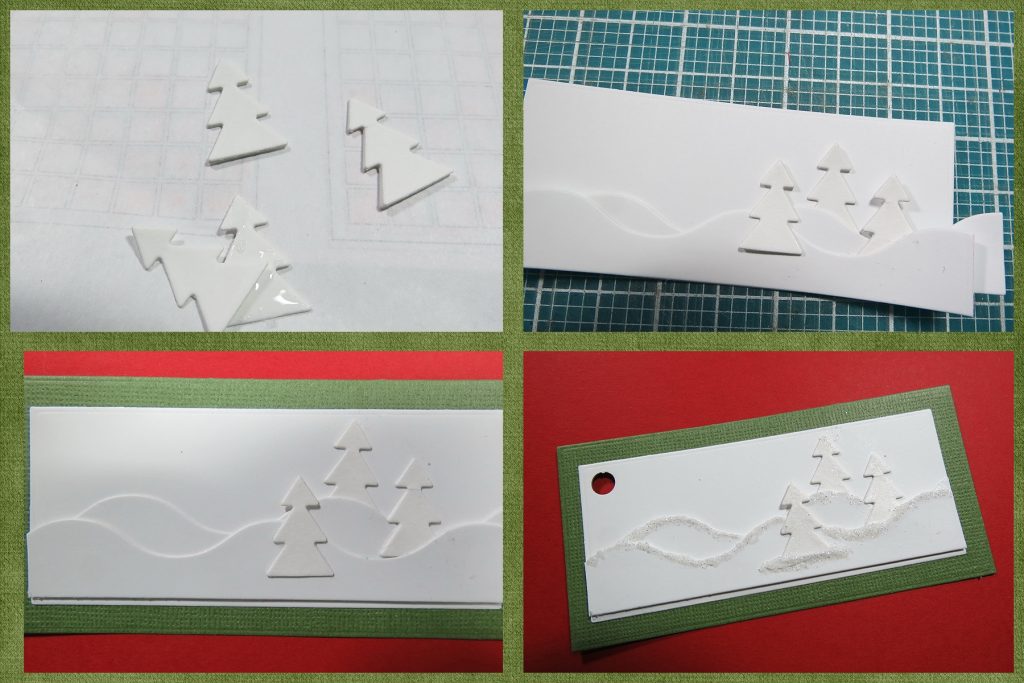 10. Two by Twos. We have a huge amount of Christmas themed 2×2 dies just like Mr. Snow & Flakes Die. Mounted on cardstock just slightly larger than the die-cut is just one more way to create a tag for your holiday collection and personalize your gifts. You might want to have all snowmen for one person and wreaths for another. Maybe you even have a theme or a color for Christmas, let the dies help out!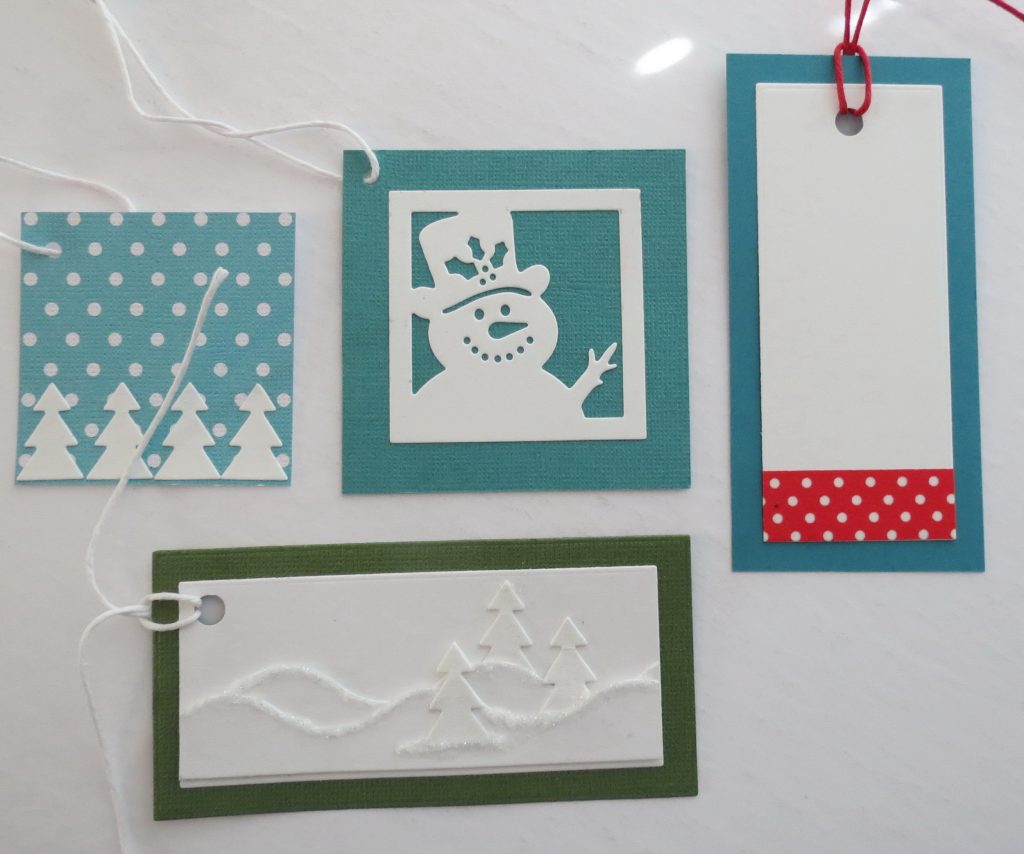 To see more tags, garlands and ornament ideas from last year don't forget to check here:
There's plenty of time to get a few special touches completed for a Mosaic Christmas, have fun!
Andrea Fisher