Mosaic Moments Ornaments
I'm featuring some of the various Mosaic Moments Christmas dies that can be used in your Christmas layouts but I'm going to do something outside of the box to take the dies off the grid! It's time to dress things up with a few ornaments!
With Christmas only days away now, you may find yourself in need of a few last minute gifts or even a few new ornaments in the latest trendy color schemes.
Snowflake set 1,
the tree from the Deck the Halls set;
the Fir Tree;
the Stocking from the Stocking Stuffers Set;
Mr. Snow from the Mr. Snow and Flakes set.
These dies have been cut out in a wood grain paper, a plaid, a vintage paper, a newsprint, a Buffalo Print, gray, light gray, black, white. These are the colors often used in the Farmhouse or Rustic styles. 2×2 backing papers for each were also cut, glued and adhered. A punch in each corner is where I will attach a bit of twine for either a holder or a place to string the twine for a garland.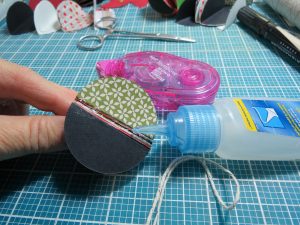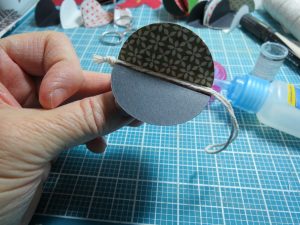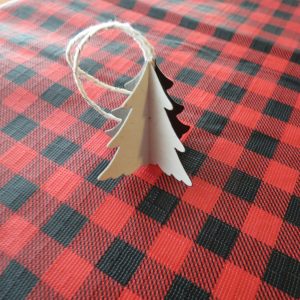 To create a lovely vintage style honeycomb ornament, I glued at the center edge of my print, and two spots on the solids, midway between the center and the top.
I've seen these made with glue dots, but I did not find them to hold very well. A lot has to do with the weight of your papers.
Using hot glue can get a bit messy, so I used a paintbrush to sweep out the glue threads, a clamp and tweezers to hold the glued are in place to hold until it sets, and an X-acto knife to trim away the blobs that escape!
To finish the ornament off I added glue to the messy spots on top and bottom and at the glued edge and then sprinkled glitter to add a bit of sparkle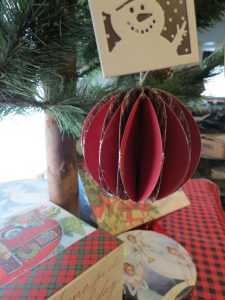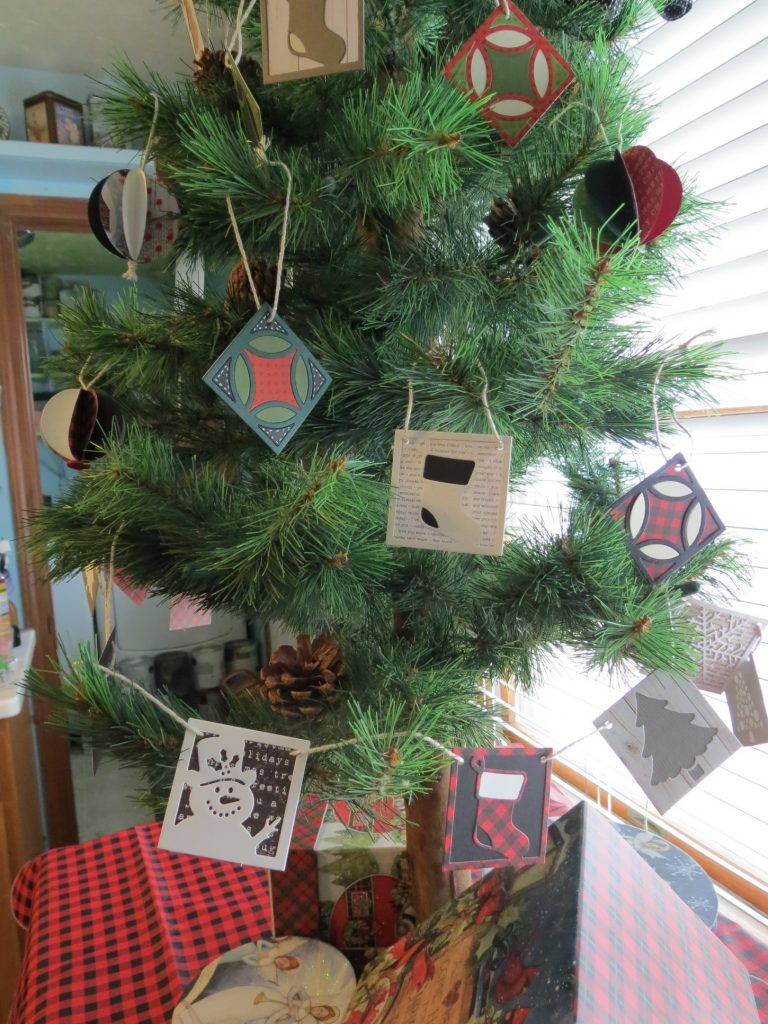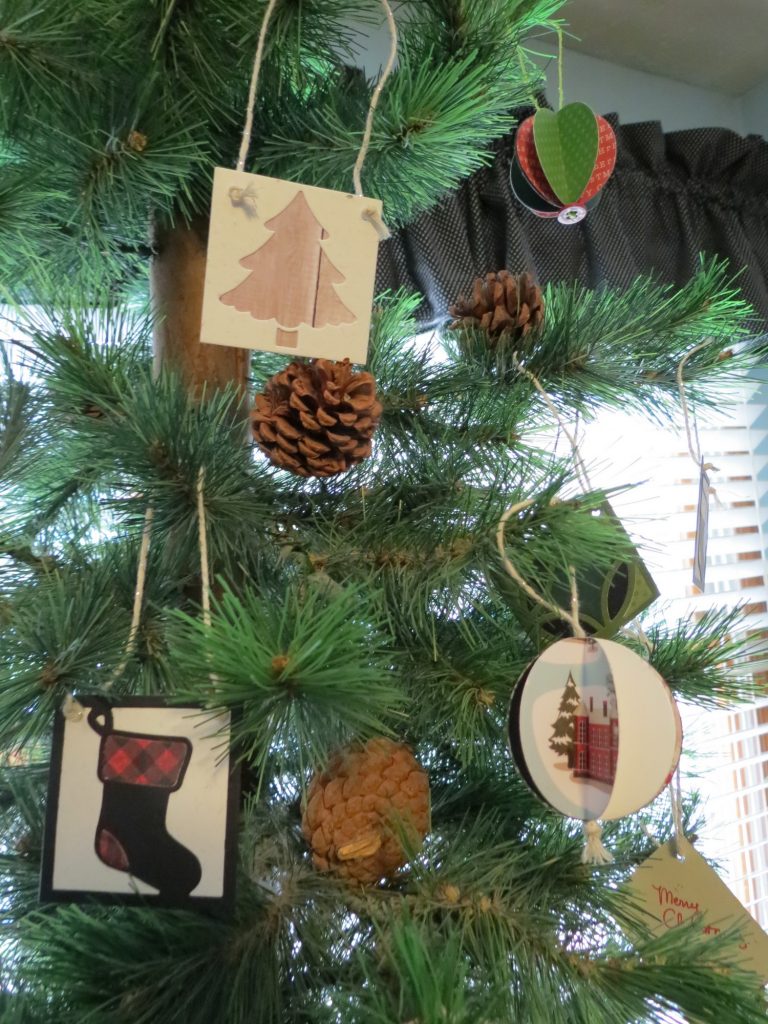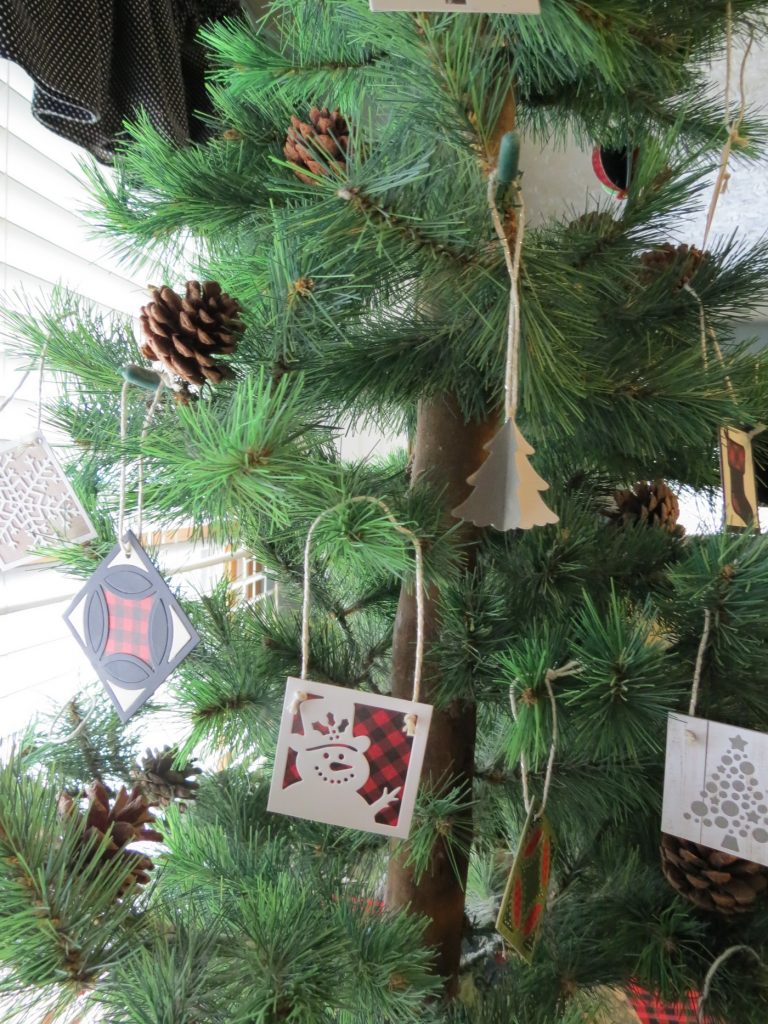 Be sure to check into the possibilities for ornaments that your dies can create and make it a Mosaic Moments Christmas!
Merry Christmas!
Andrea Fisher