Pinwheel patterns are a scrapper's dream layout. They include vertical and horizontal elements that spin around a center point. They have natural movement, encouraging your eye around the page. And they can easily be incorporated into a two-page layout by adding a row or column pattern next to them.
Here are some fun pinwheels to get your creative juices spinning.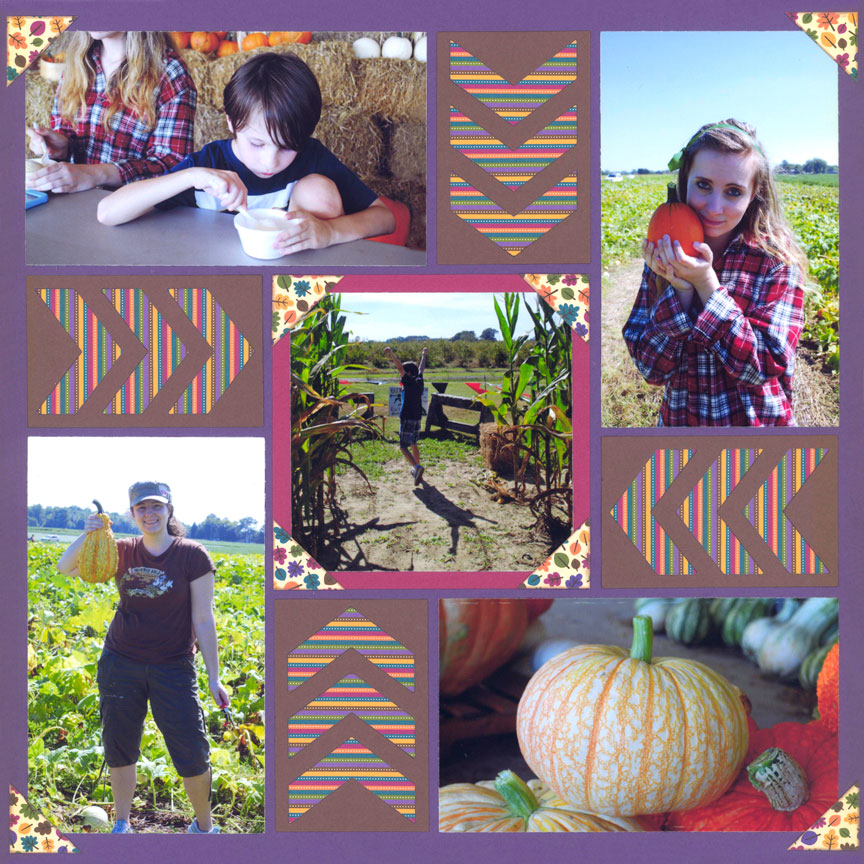 "Colorful Pumpkins" by Paije Potter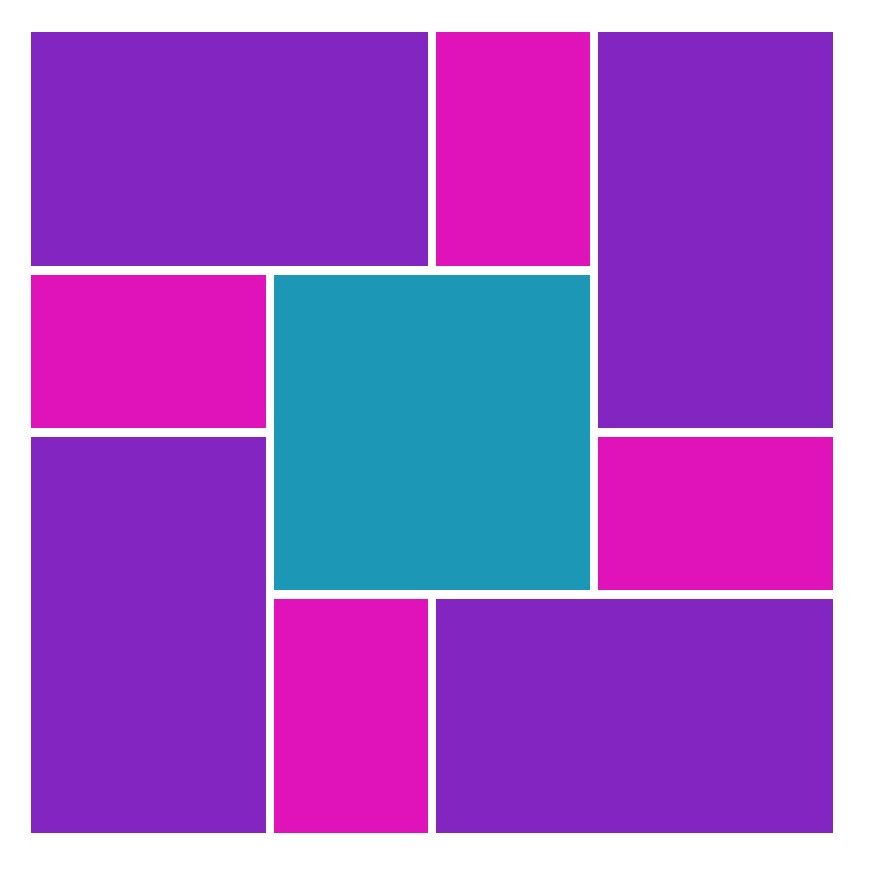 ---
Repeating a die cut, like the
Chevron Die
in the layout above, adds to the movement of the layout and drags the eye to the center element. It also provides a fun place to add patterned paper.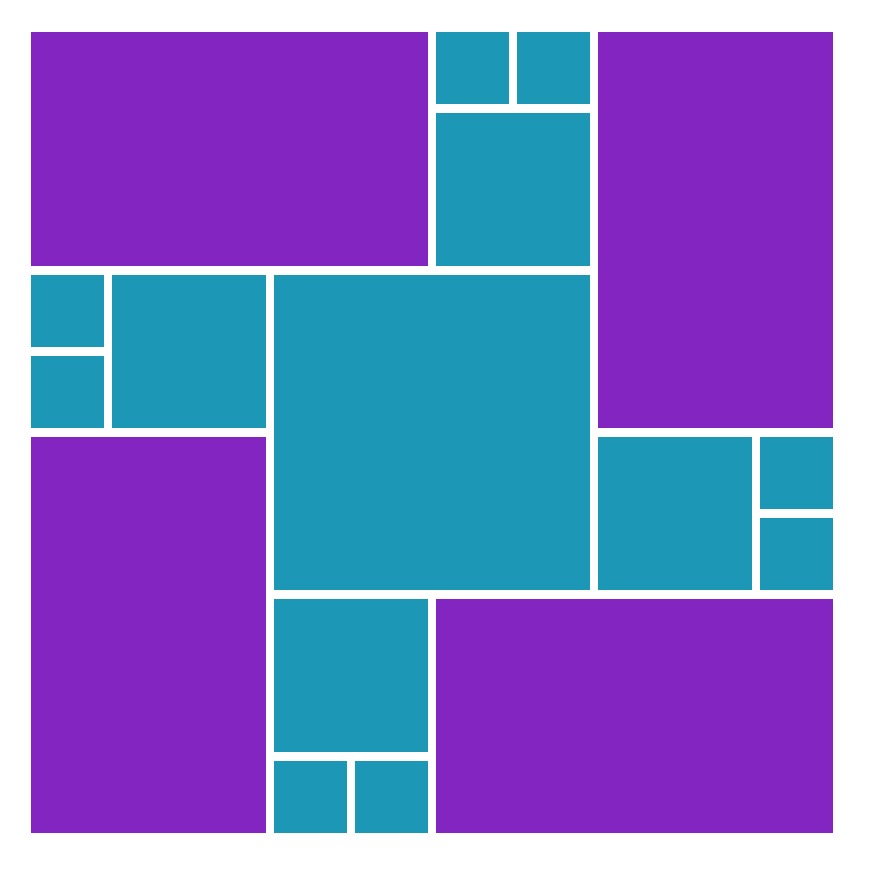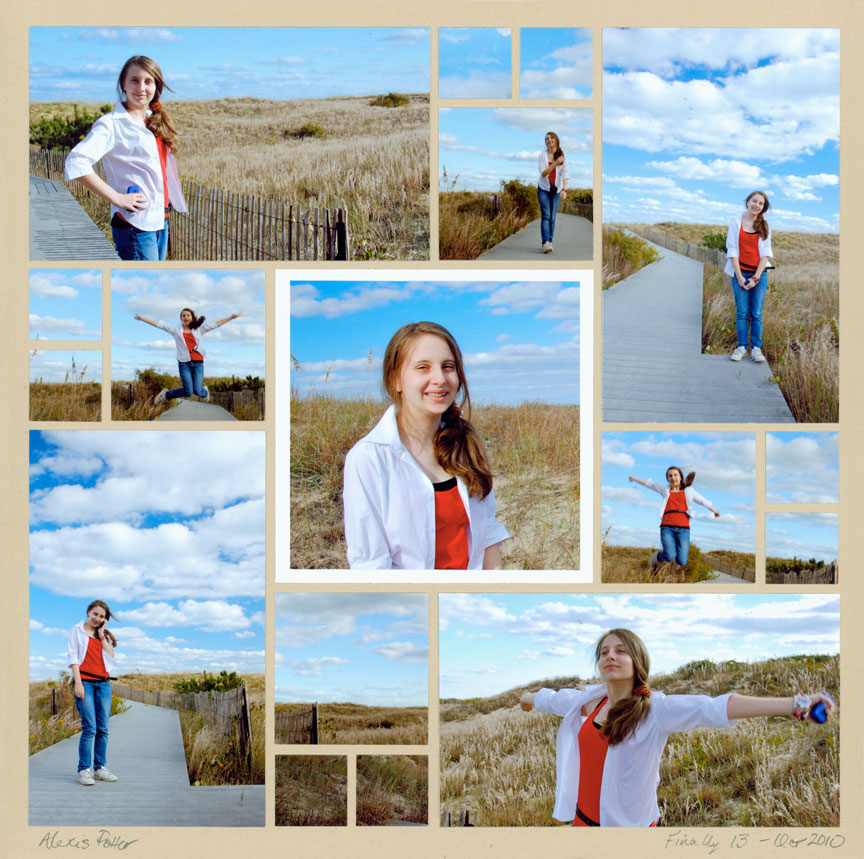 "Finally 13" by Tami Potter
---
This pinwheel pattern has two 1-inch squares next to the 2x2 square. While you could put anything in those smaller squares, adding additional bits of the larger photos is a fun technique that makes your page stand out from the rest.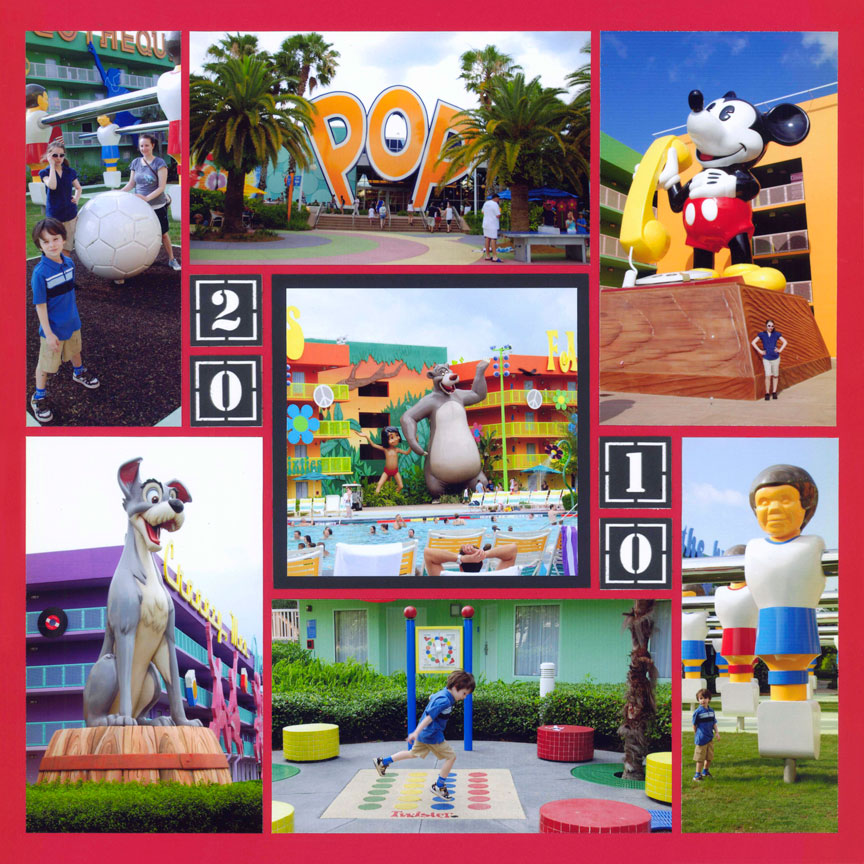 "Pop Century" by Tami Potter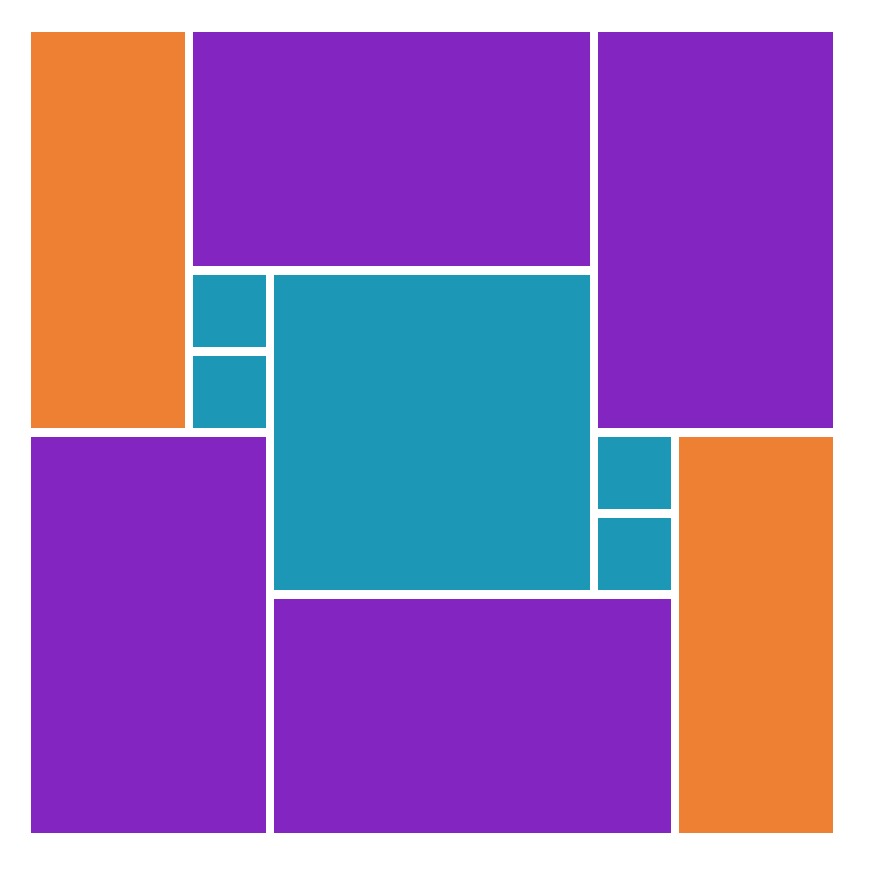 ---
One element of great design is to always have subjects looking into the layout. With a pinwheel pattern, that is particularly important. Notice in this layout how each face is looking toward the center photo.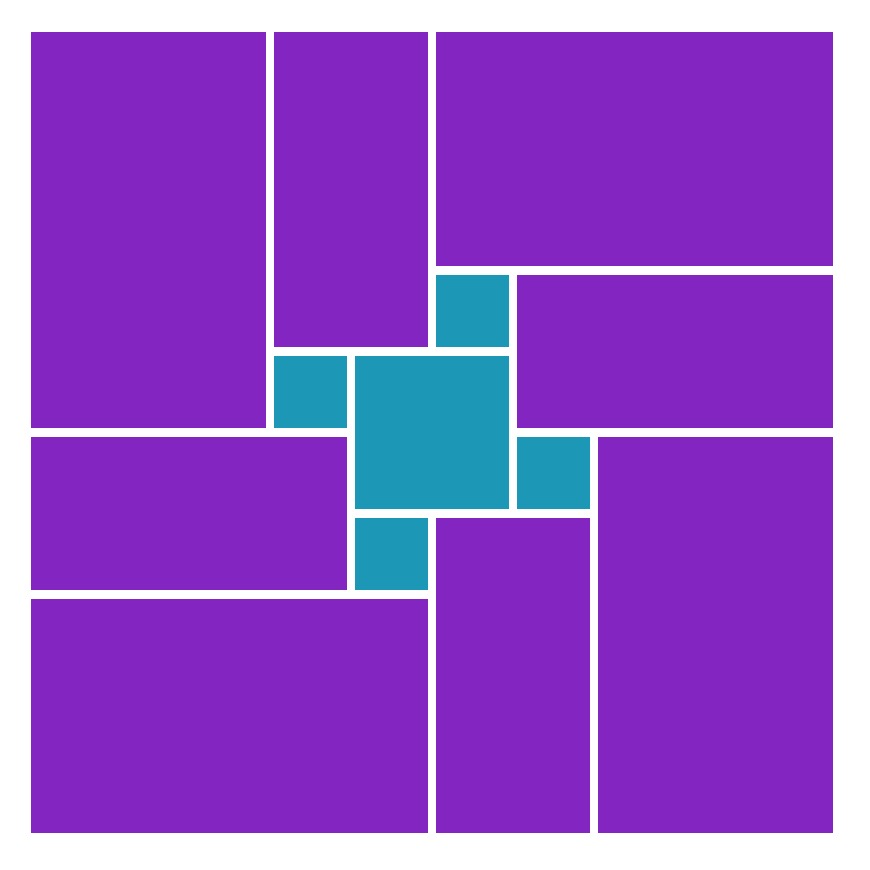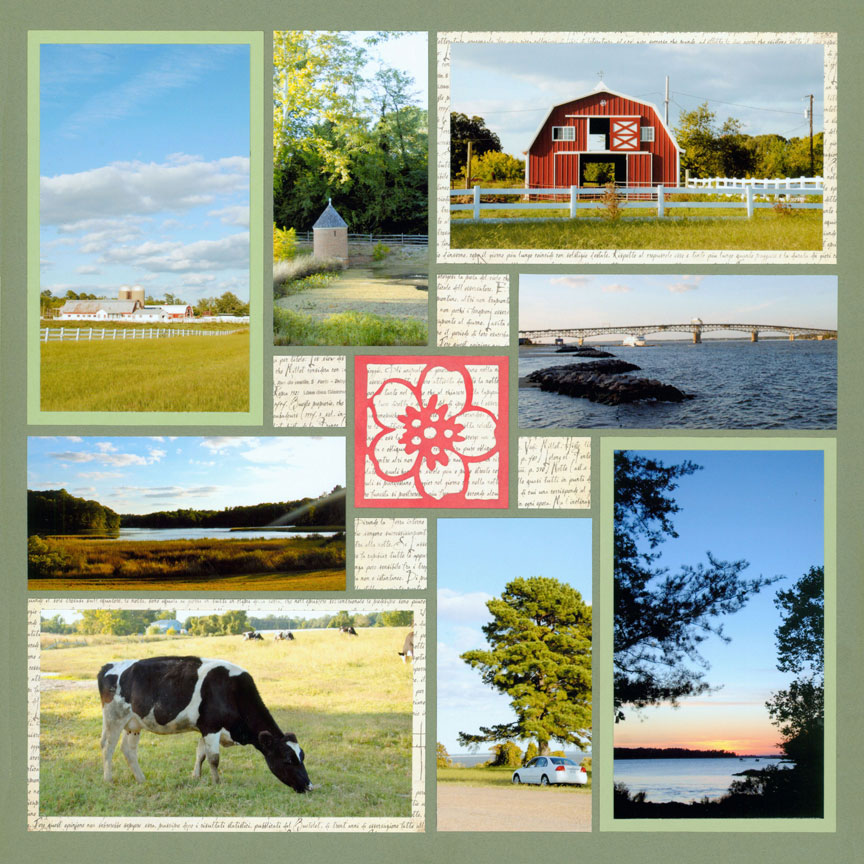 "Parkway" by Paije Potter
---
Use a Cornerstone Laser Die Cut or any 2x2 die cut in the center of your layout and build your photos around it. It's a fun way to set a theme.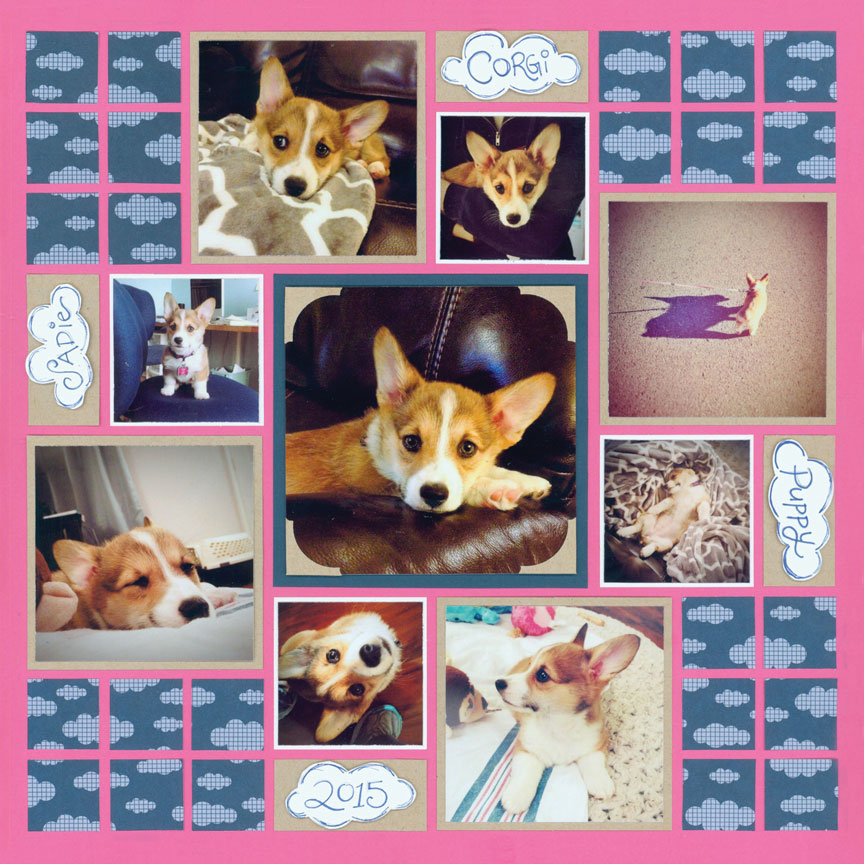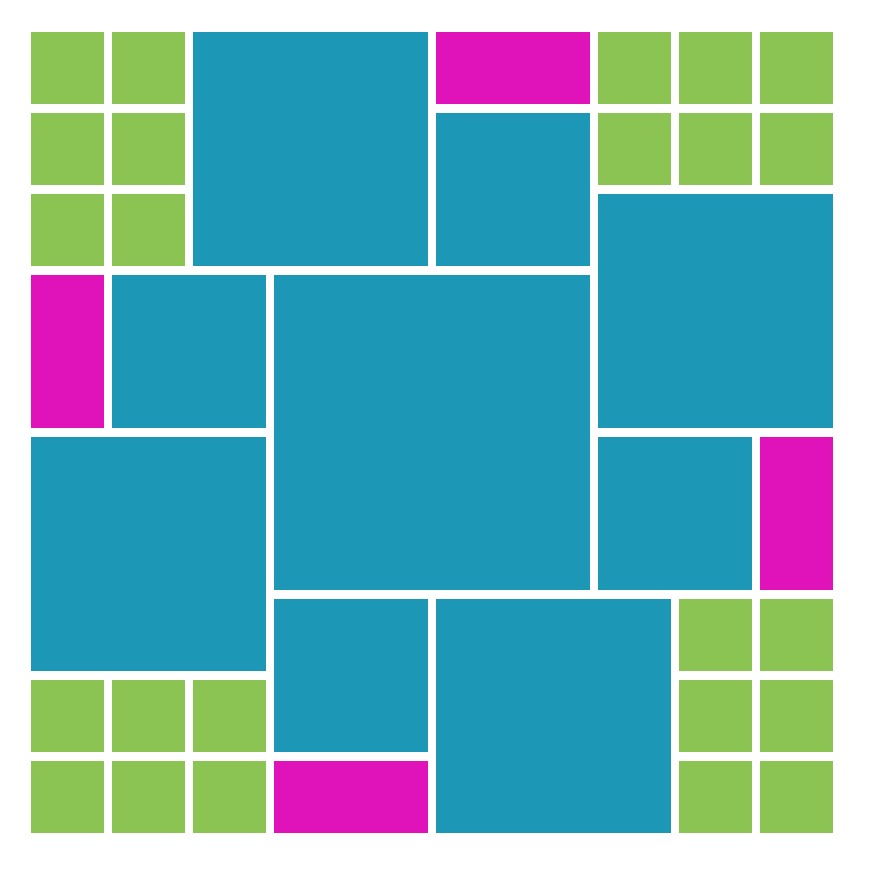 ---
Pinwheels are easy to design, since each quadrant is repeated. So, you only have to come up with one design and then just turn it and repeat it around the layout.
Paije did that in this layout ... she repeated a cloud with a word or date in each quadrant.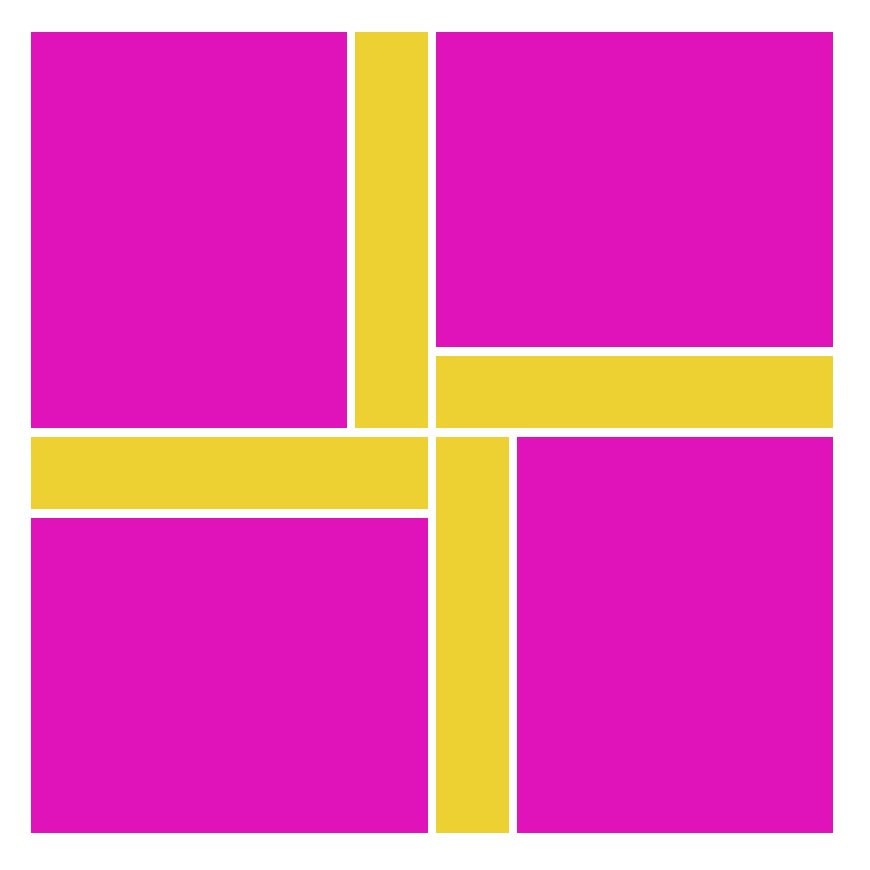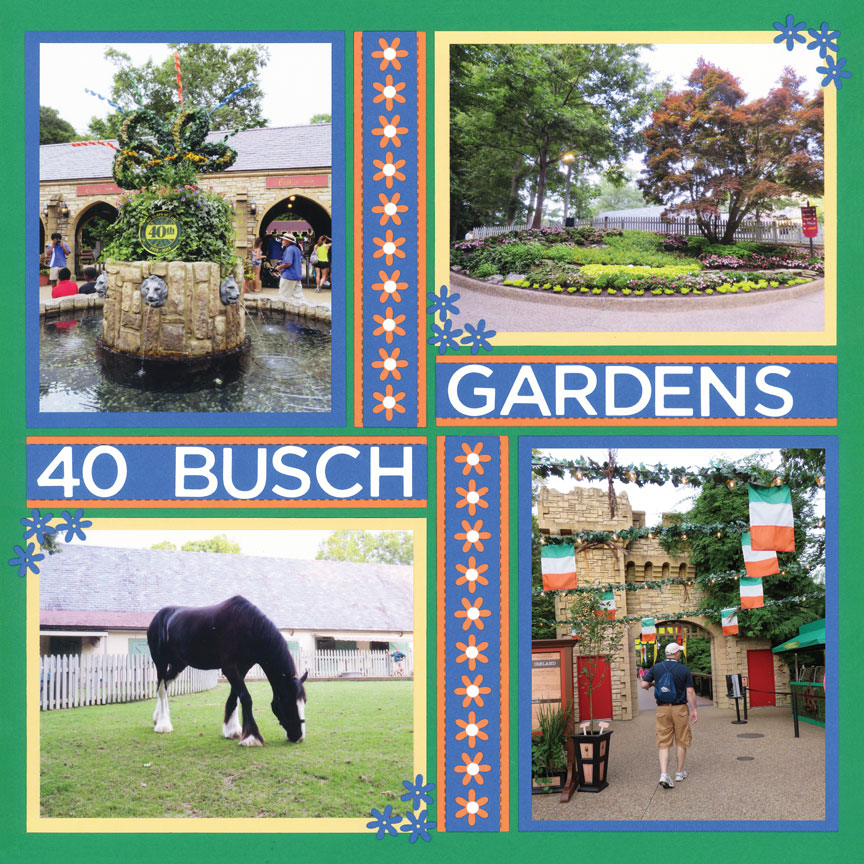 "40th Year" by Tami Potter
---
Pinwheel patterns, like this one, with long, thin strips are ideal for titles. Tami used a border die to fill in the vertical spaces.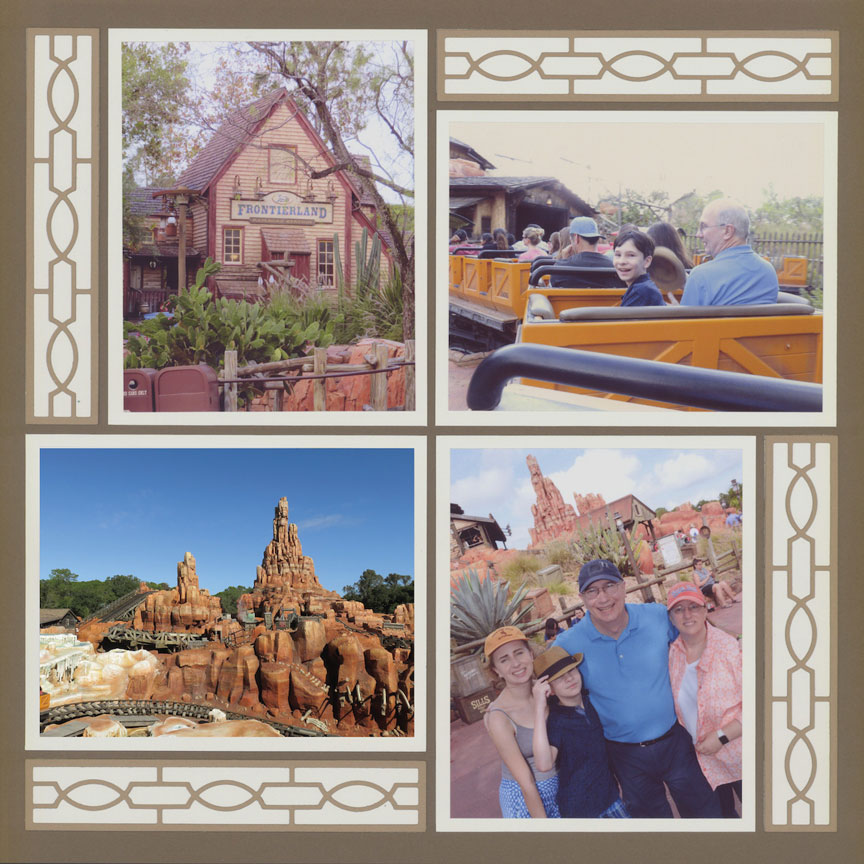 "Frontierland 2016" by Tami Potter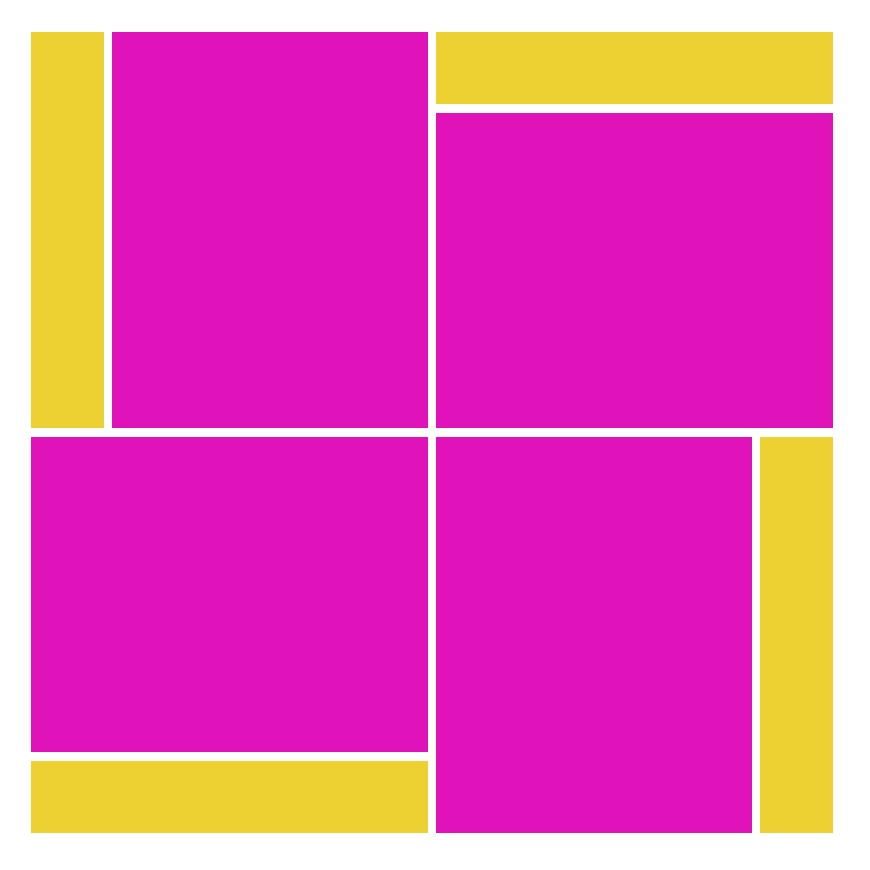 ---
You can also repeat a border die in a long, thin strip, like Tami did on this layout. If she wanted, she could place words where the border dies are to create a title.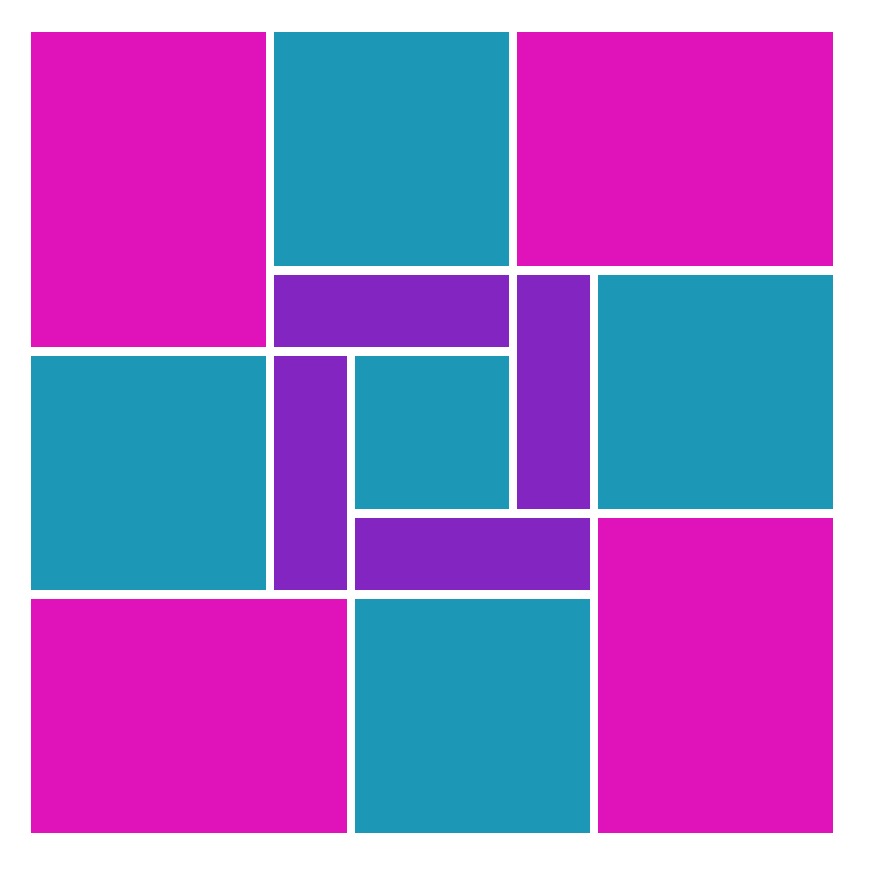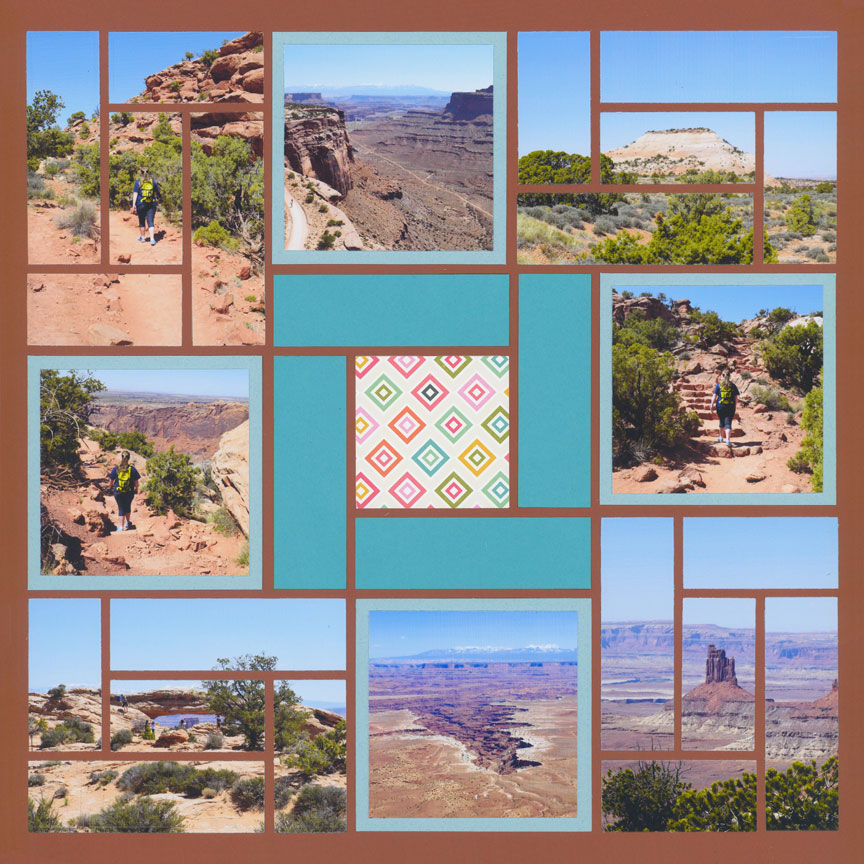 "Canyonlands" by Paije Potter
---
Pinwheel patterns become more complex when you use dies to cut your photos. Here, rather than a Basic Die, Paije used the Strip Frame Die to cut her photos for the large pink, or C Set rectangles.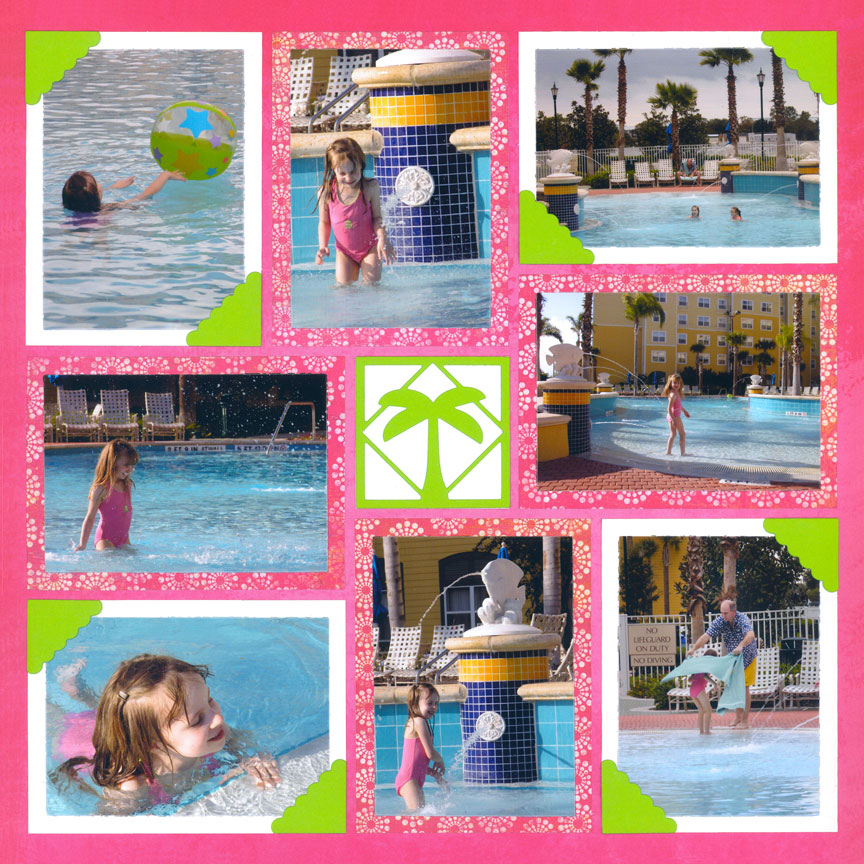 "Fun at the Pool" by Paije Potter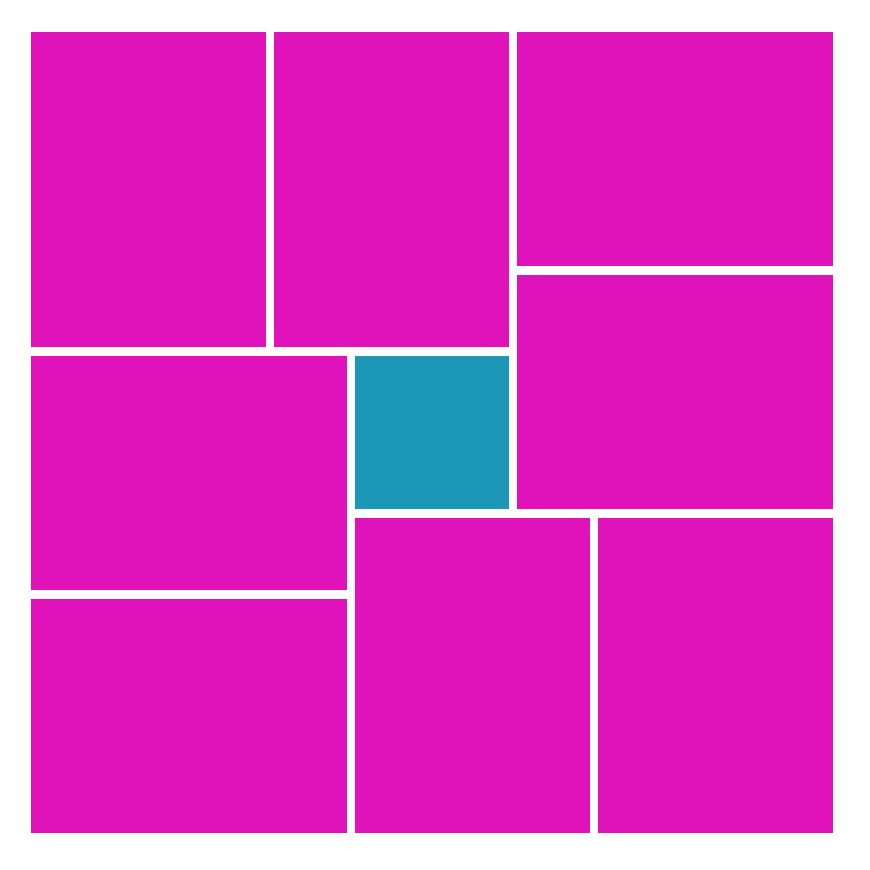 ---
A simple-looking layout, like Page Pattern #390 shown here, becomes complex when you add photo mats made from both cardstock and patterned paper. By alternating the cardstock and paper mats, it gives the appearance of a double pinwheel spinning around the palm tree.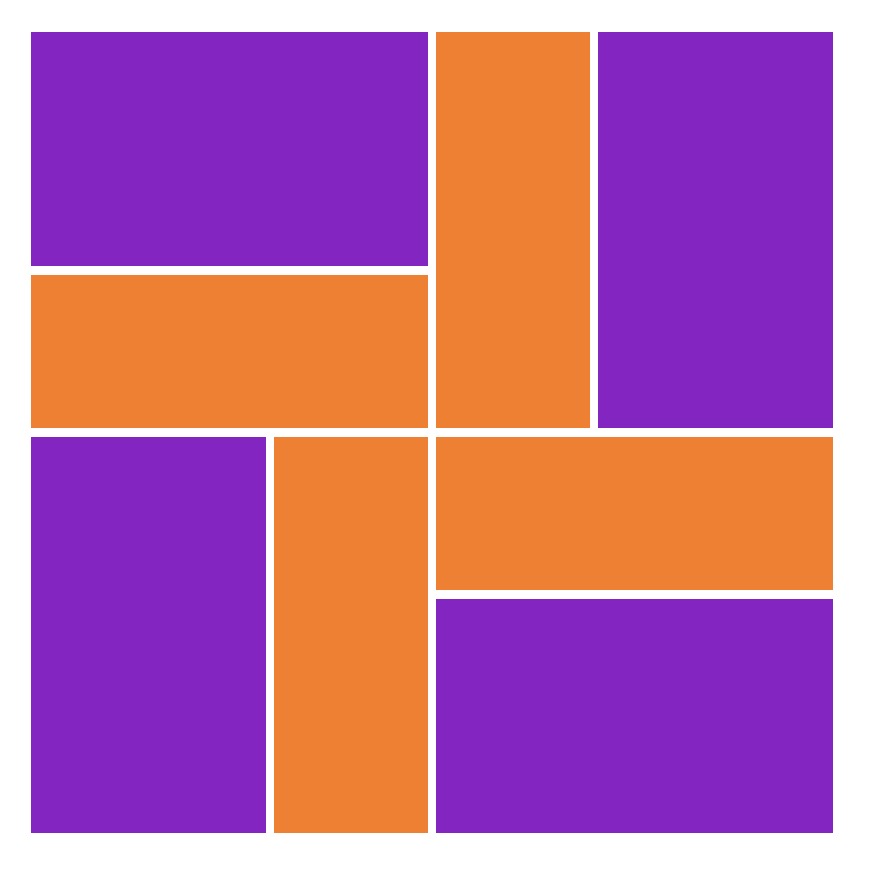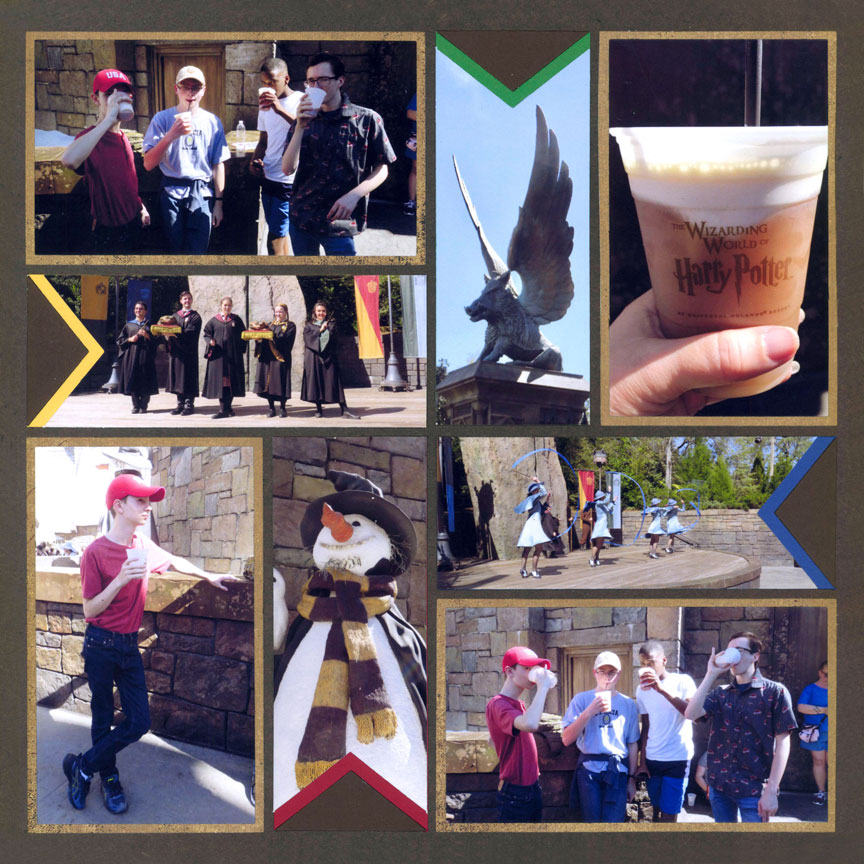 "Wizarding World" by Paije Potter
---
Cutting your photos into a unique, or unexpected element adds to the fun. Here, Paije cut orange elements into large banners to add to her wizardly theme.
---
---