Have you thought about using your photos of flowers as fillers in your scrapbook layouts? Whether flowers from a garden or a special bouquet, consider taking extra photos and I'm sure you will find ways to include them!
Our flowers that had just begun to bloom and survive tornado winds only to be buried in snow two days later, were not photo ready. A bouquet delivered for my mum for Easter became my target. Taking several close-ups of the flowers from all angles I printed a few to be used as my background.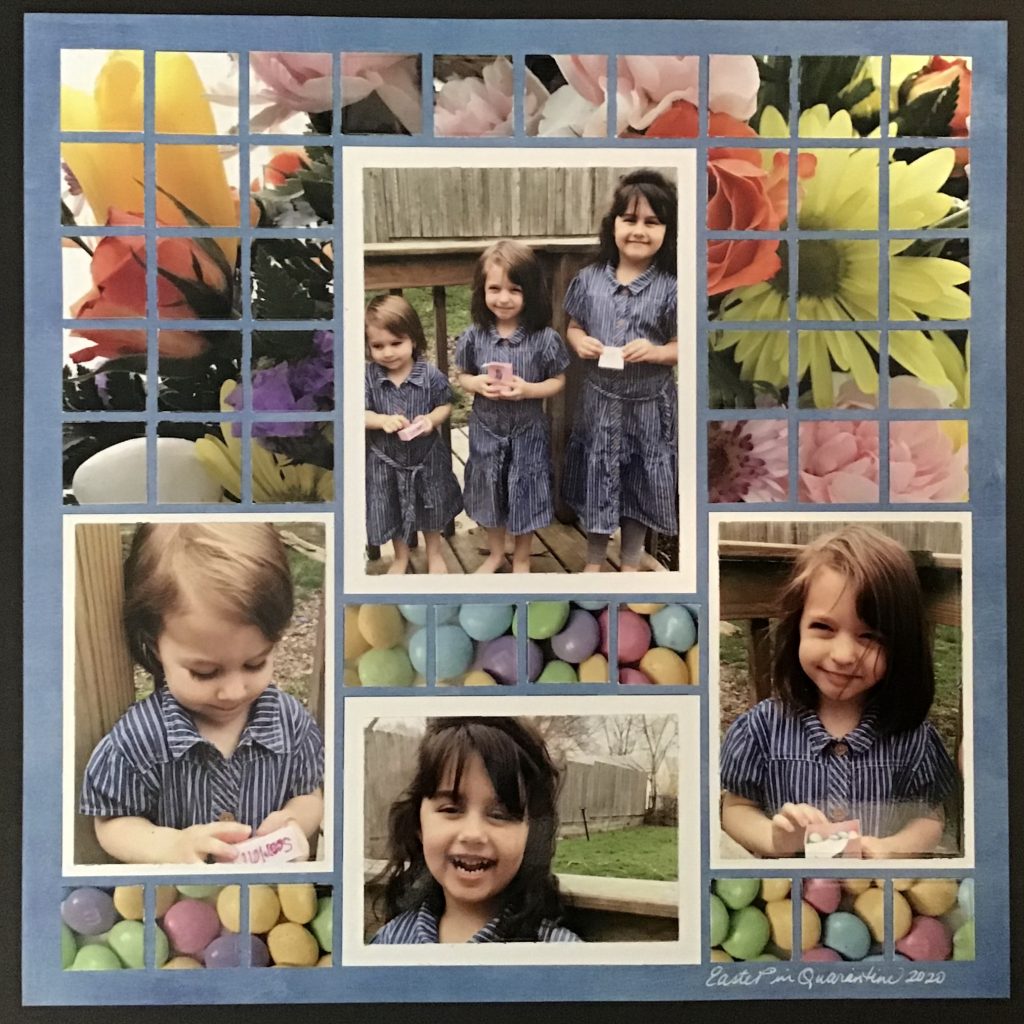 Coolberry from the new Cool Drinks Collection is my grid paper choice for this layout, with a few photos of the girls this Easter. While we are all in Quarantine, our holiday celebrations were a bit different this year. We did, however, manage to capture a quick photo or two for a scrapbook page.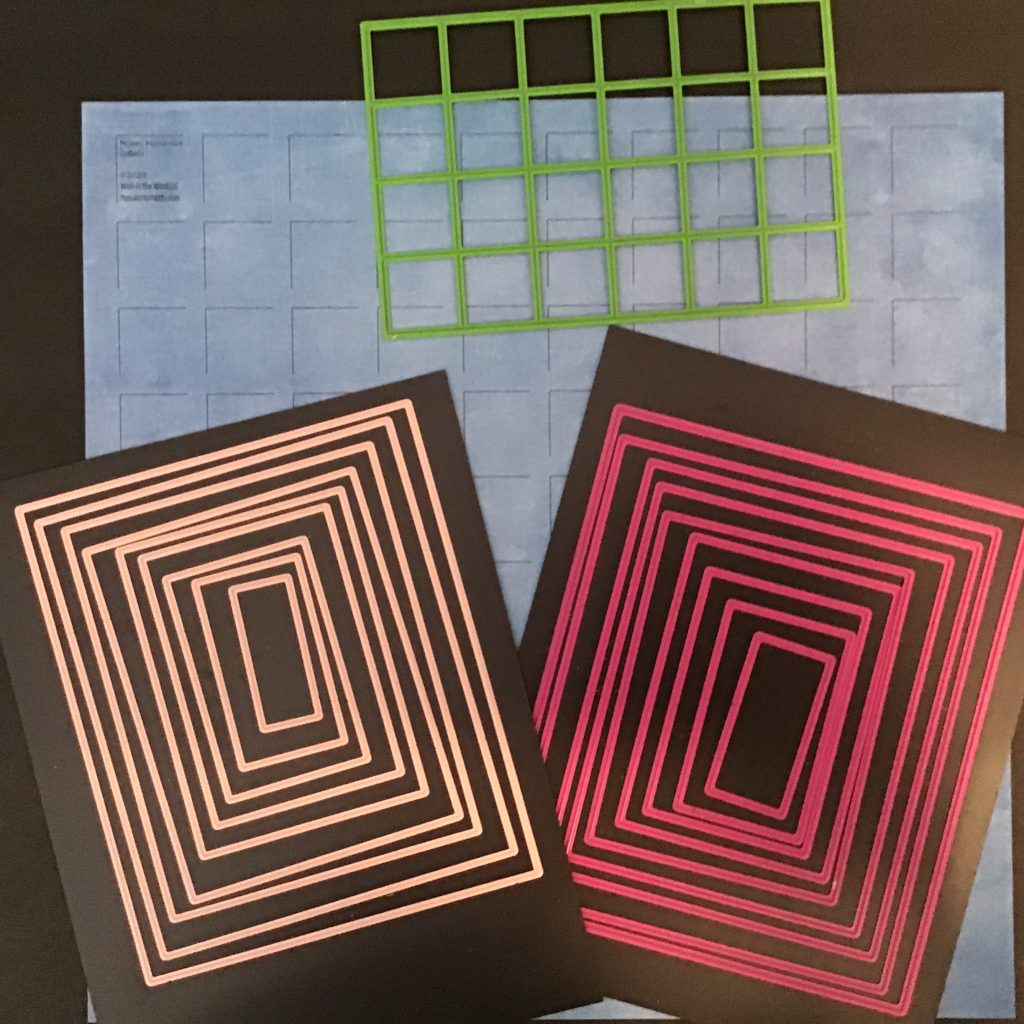 I began with Pattern #329 and adjusted it to fit the photos I wanted to use.
Filling in spaces large or small can be accomplished with patterned paper, but it can also be done using some of your favorite florals or as I've added in this layout, some pastel colored candies. Depending on the occasion, you can find other items to take some close-ups to include.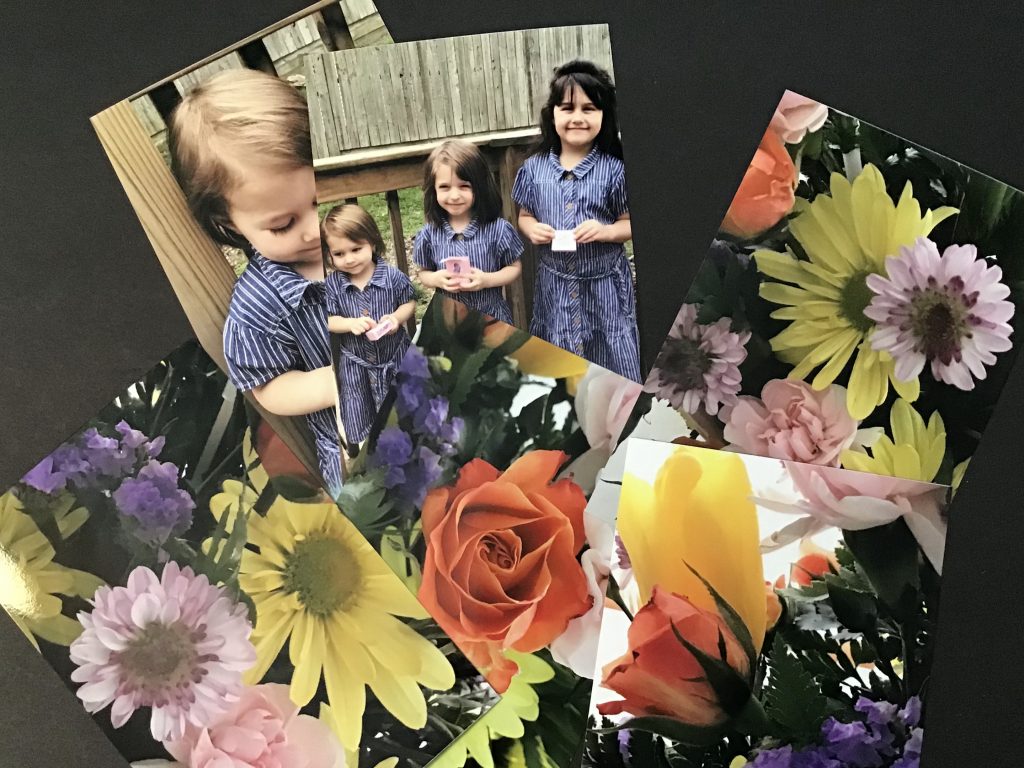 I've used three floral photos for the Mosaic grid section on the top half of the layout. I tried to match up flowers where they overlapped or the colors matched. Because this was a mixed bouquet and the flowers were randomly arranged, it made "matching" things up very easy.
Using Basic Die Set C for white mats and the layering dies to trim the photos for 1/8" and 1/4" edges I've arranged my photos staggered in the bottom half of my page.
In the spaces between the photos I've used the candy photos.
A nice quick and simple layout for making a memory. Why not try flowers for fillers for your next layout?
Andrea Fisher