3 Layouts for the Men in Your Life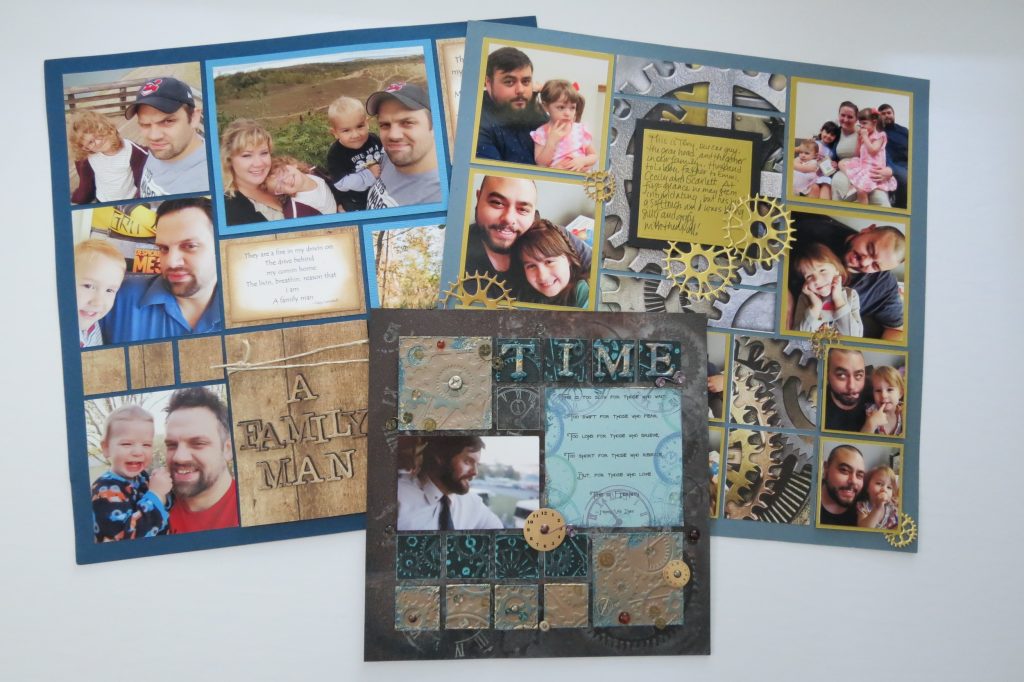 How do you tell the stories of the men in your life; of your son, your husband or even your father as you scrapbook their photos? Tell Your Story is a phrase I use often when encouraging people as they scrapbook. It's important when working on creating a page with a masculine look that it reflects the person you are featuring and that helps to tell their story.
Some of those clues will come from the photos themselves…what are the activities, the place or event? Colors in the photos might be helpful or colors that are associated with the events.
A Family Man
You might consider a saying, a book title or even a song for inspiration. For this layout, I went in search of lyrics I vaguely remembered that I thought might work as an element on the page.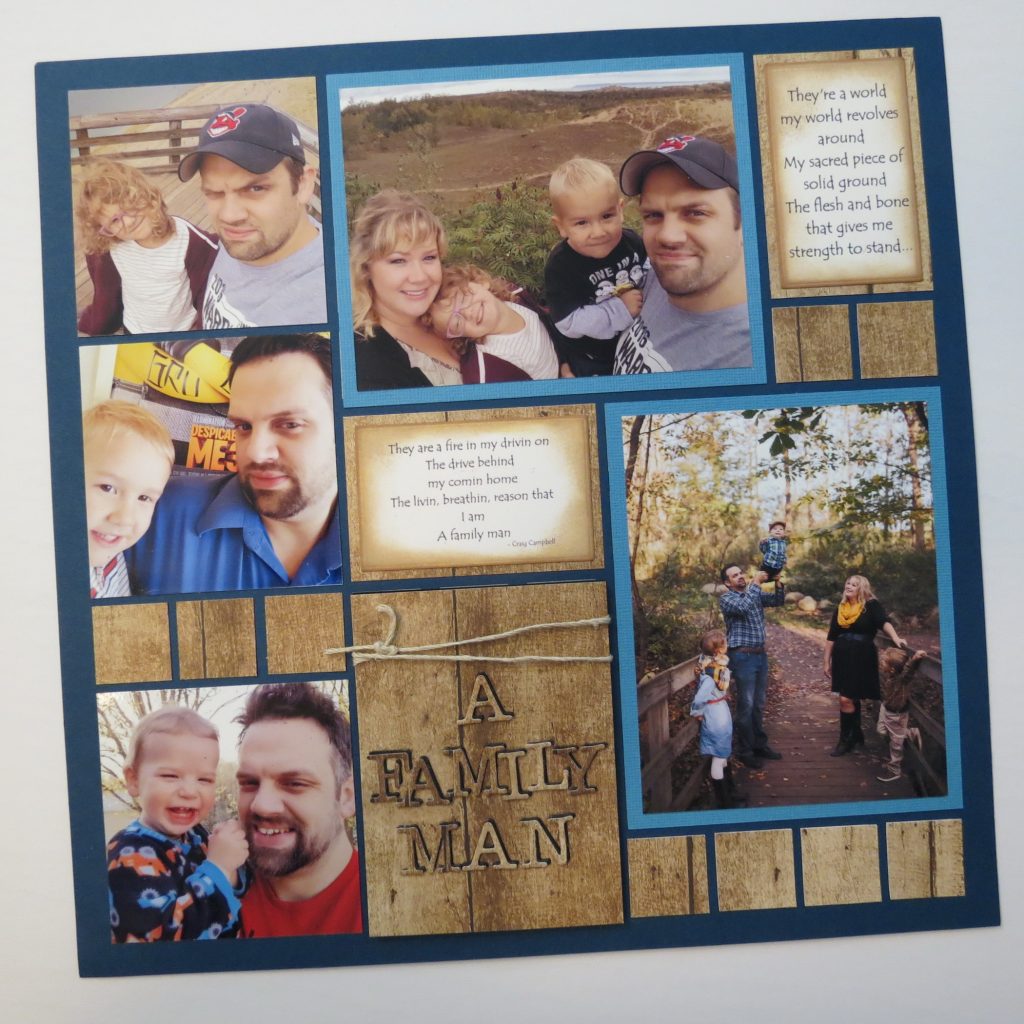 These photos in this layout include "selfies" my son has taken over the years with his kids. He's not exactly fond of being caught by the camera, so it's nice to see him giving in to the selfie trend with his kids.
I decided a blue grid color would be a good choice, but which blue? After trying a few under my photos I chose Blueberry Grid Paper.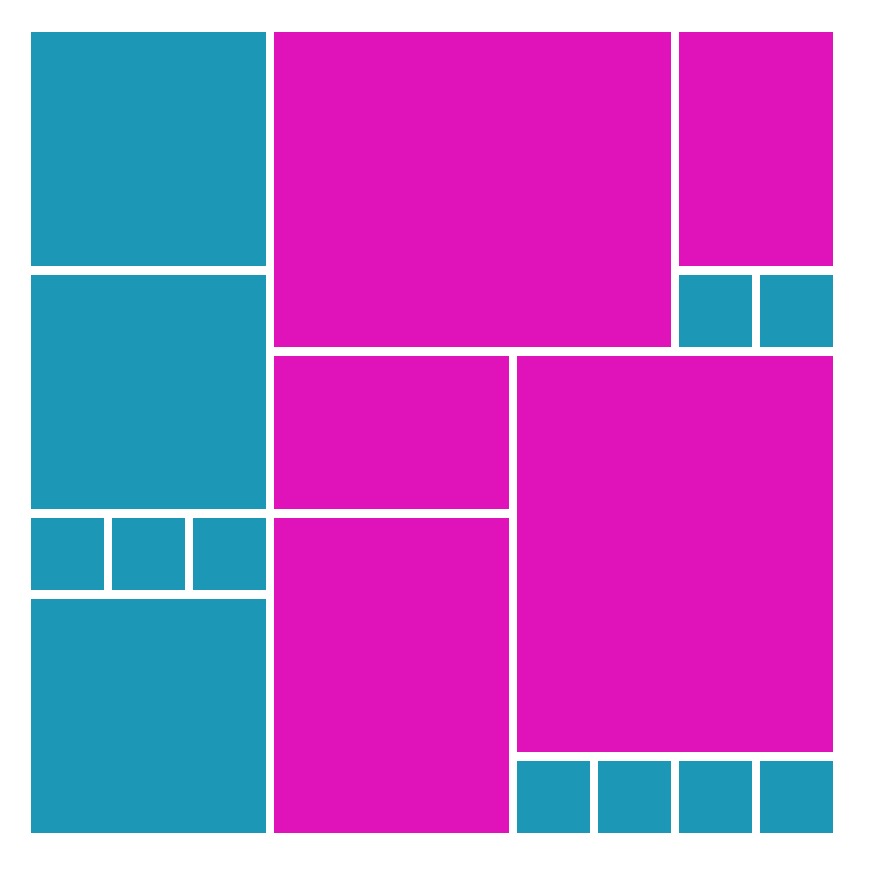 Choosing a pattern was a little more challenging. Taking into consideration how many I had, the directions they were oriented, and how I wanted to arrange them three patterns were possibilities. In the final choice I went with Pattern #316 I wasn't sure what I would do with a few spots yet, but as I worked to fill the ones I was certain about, ideas for the rest developed.
Of my three sons, David is the rustic guy, outdoors, woodworker, and loves the great outdoors for vacation. He's comfy in flannel shirts…and shorts through all seasons. For his layout I was leaning towards plaids, but decided they didn't fit well with this grid color or the photos.
I found a portion of a wood plank paper from a Fall collection from Echo Park that brought just the right element to the variety of photos.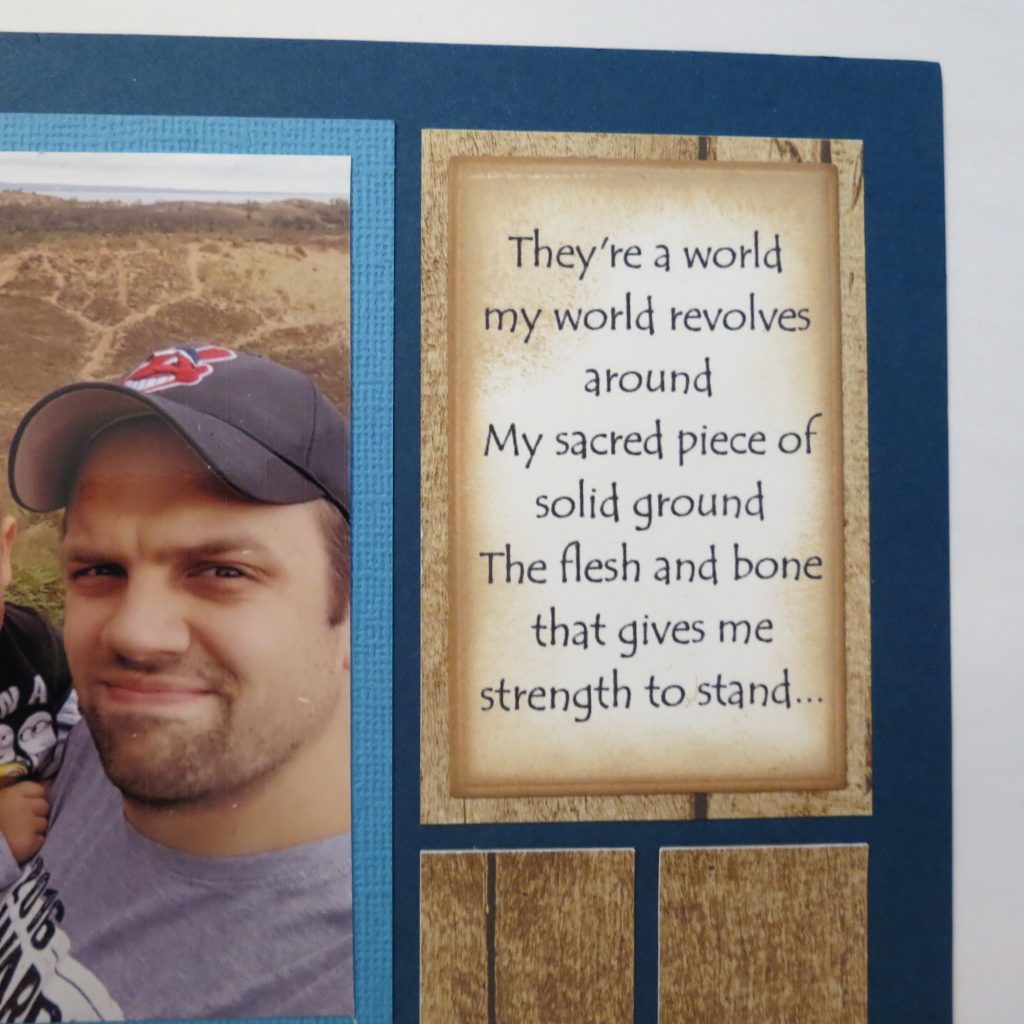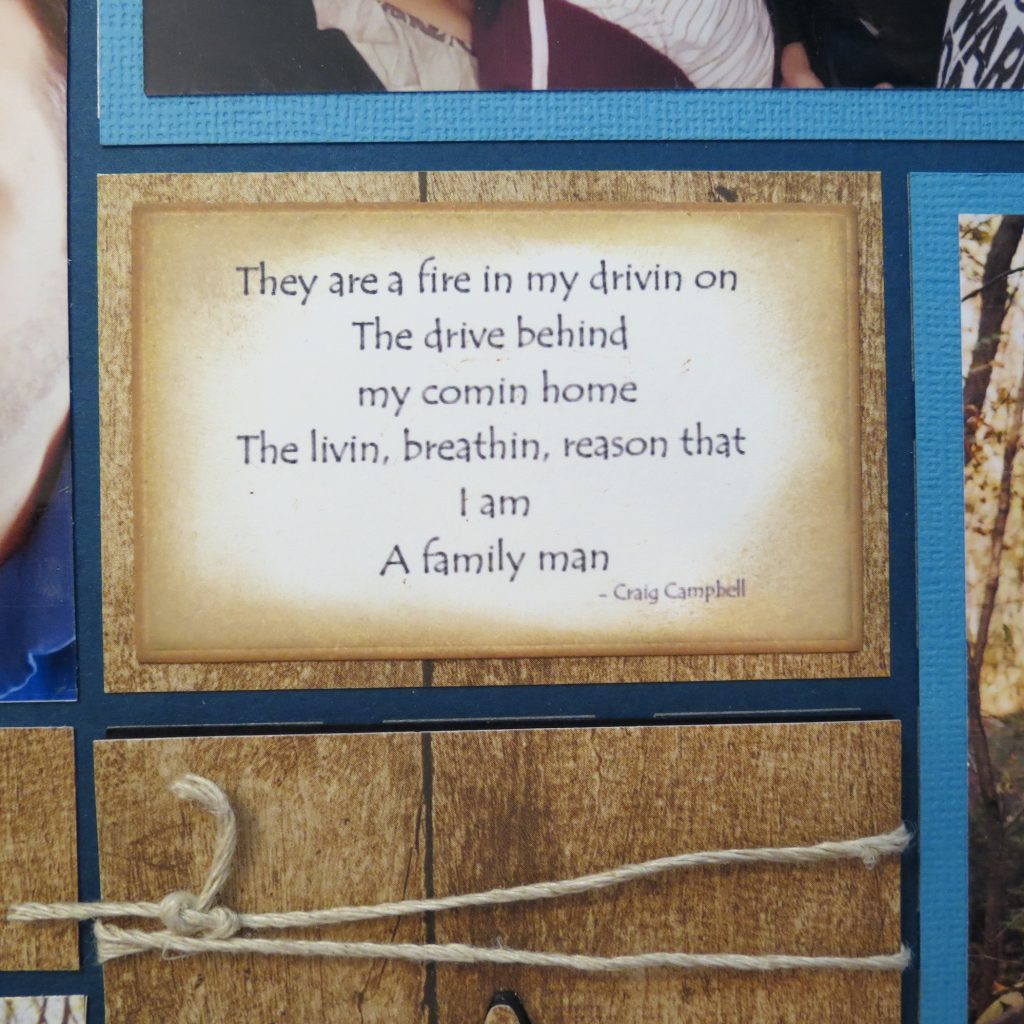 Two 2×3 sections were chosen as my "journaling" this time they are lyrics from a song, "A Family Man" by Craig Campbell that I thought was a good fit for my son at this time in his life.
Both sections are inked with Toffee ink from Taylored Expressions and Walnut Stain ink from Tim Holtz Distress inks from Ranger. The whiteness of the cardstock was something I hoped to soften by inking. I wasn't content with just the edges, so it crept up further for a less precise appearance but very casual.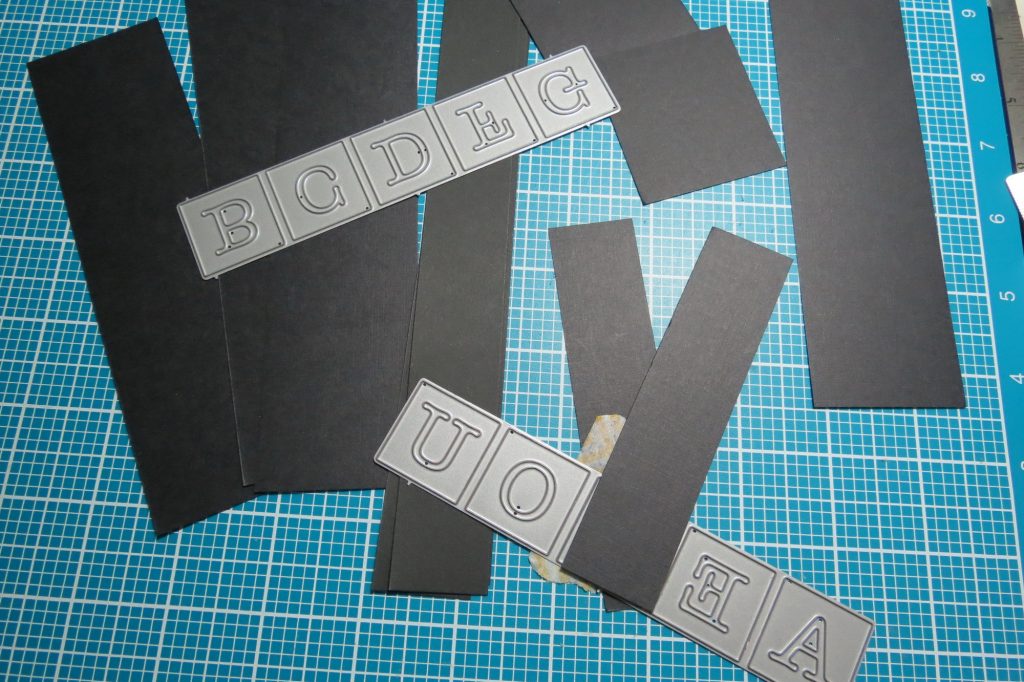 Now I had a final spot to use my wood paper to create a title. Alphabet 4 was used to create the title by stacking layers of letters. This is a good reason to save your scraps, they are perfect for cutting pieces to die cut. I know it's a bit time consuming to cut 3 letters for every letter, but the rest of the layout didn't take long to come together, so the extra time here is well worth the look achieved. I used black cardstock strips to cut them out. Scraps always come in handy!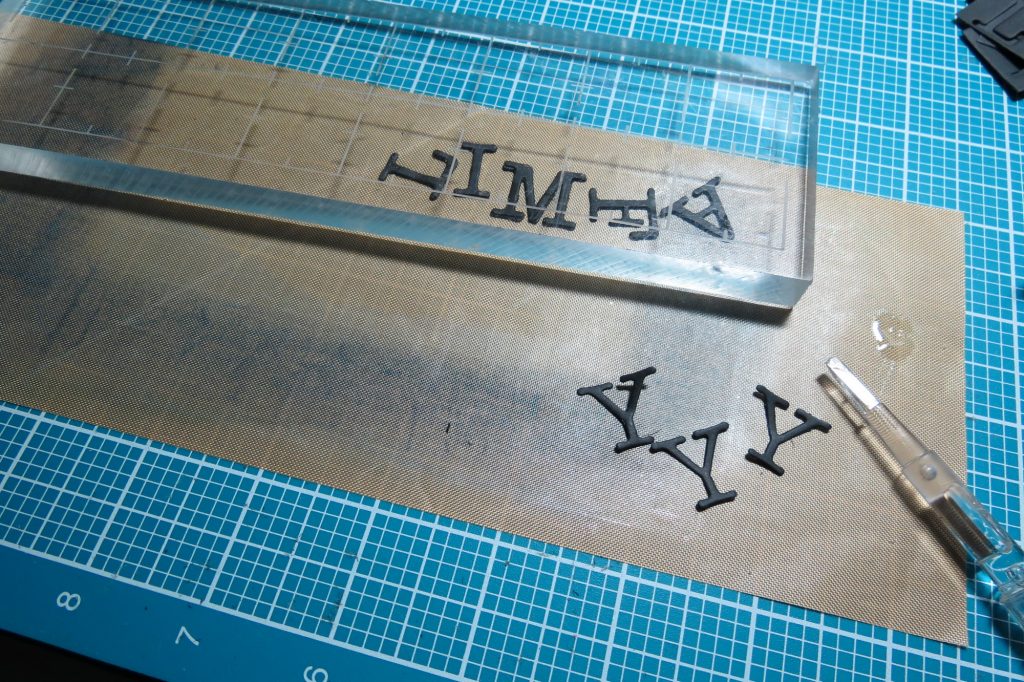 I used Tombow Mono Aqua adhesive to hold the letters together and weighed them down to help them to dry flat. Then I made one final cut of each letter needed from the wood paper. This last letter is slightly offset on the top of each letter for a slight shadow. This helps for the letters to stand out against the same background.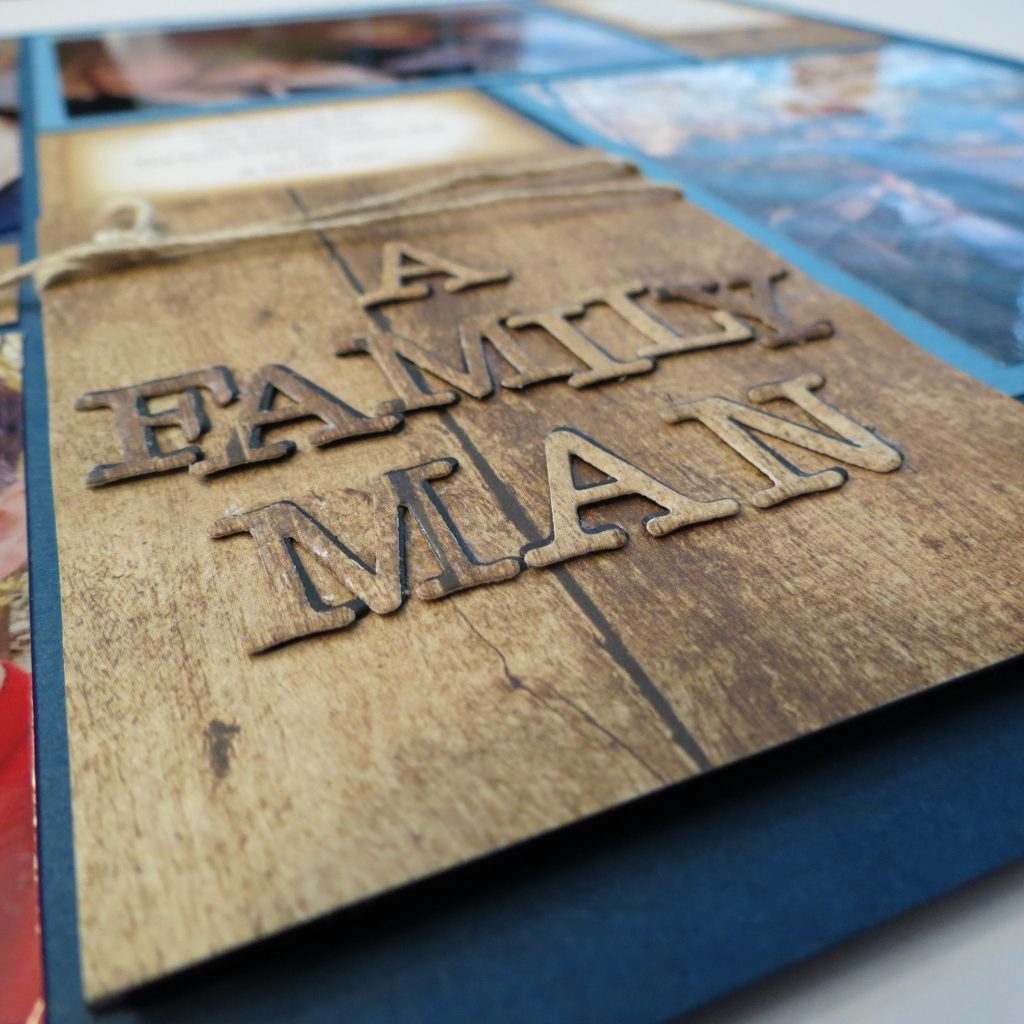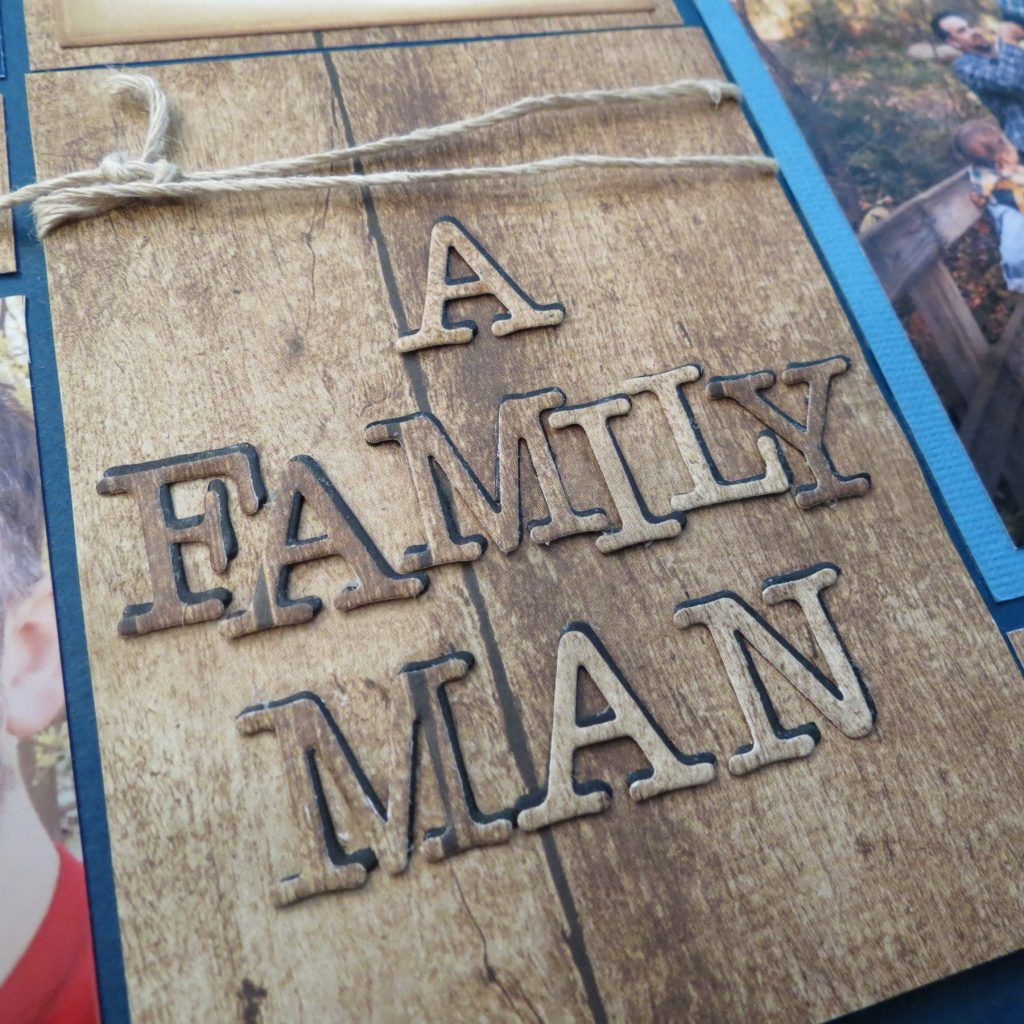 I had a final touch to add that masculine touch, a length of twine wrapped around my title tile and knotted. I was able to hide the bulk of that in between mounted foam tape. I wanted this block slightly elevated, so it stands apart, finishing the page off.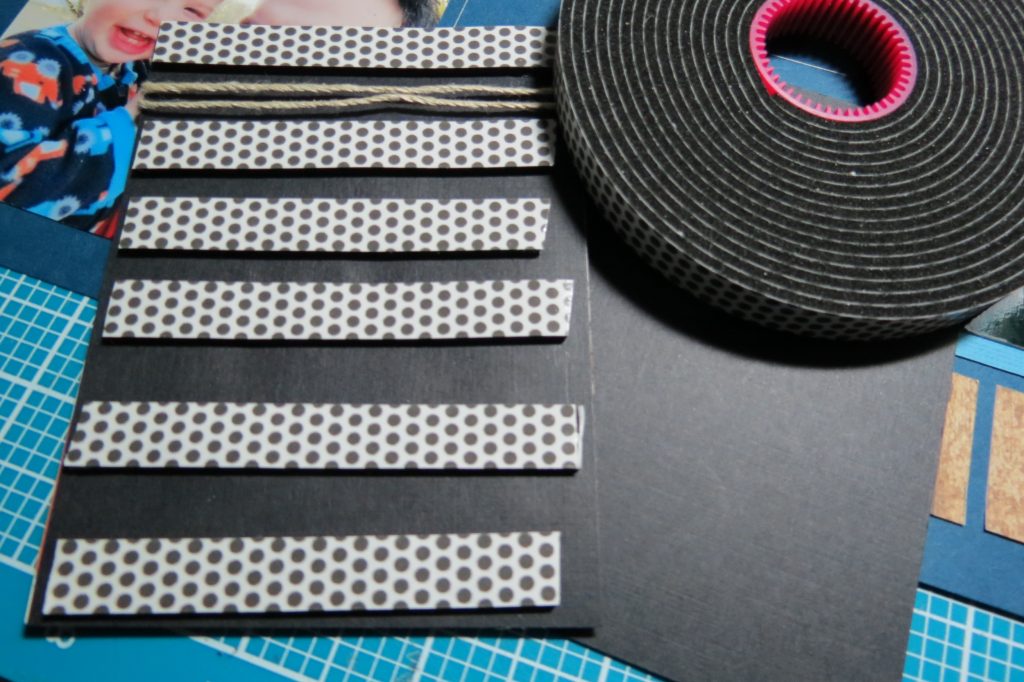 All in Fun
Now for another masculine look…I go to my son-in -law.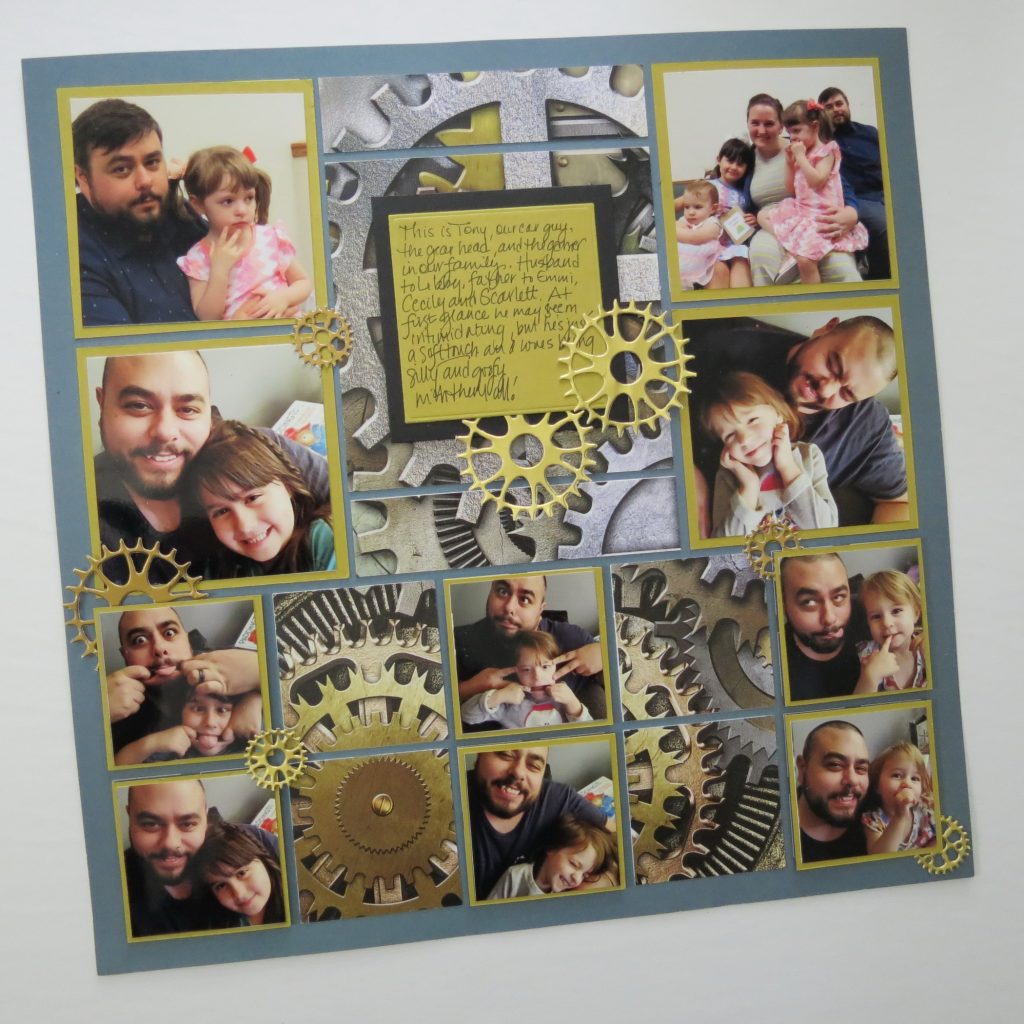 This is Tony, our car guy, the gear head, and the gamer in our family. Husband to Libby, father to Emmi, Cecily and Scarlett. At first glance he may appear to be intimidating, but he's just a soft touch and loves being silly and goofy with them all!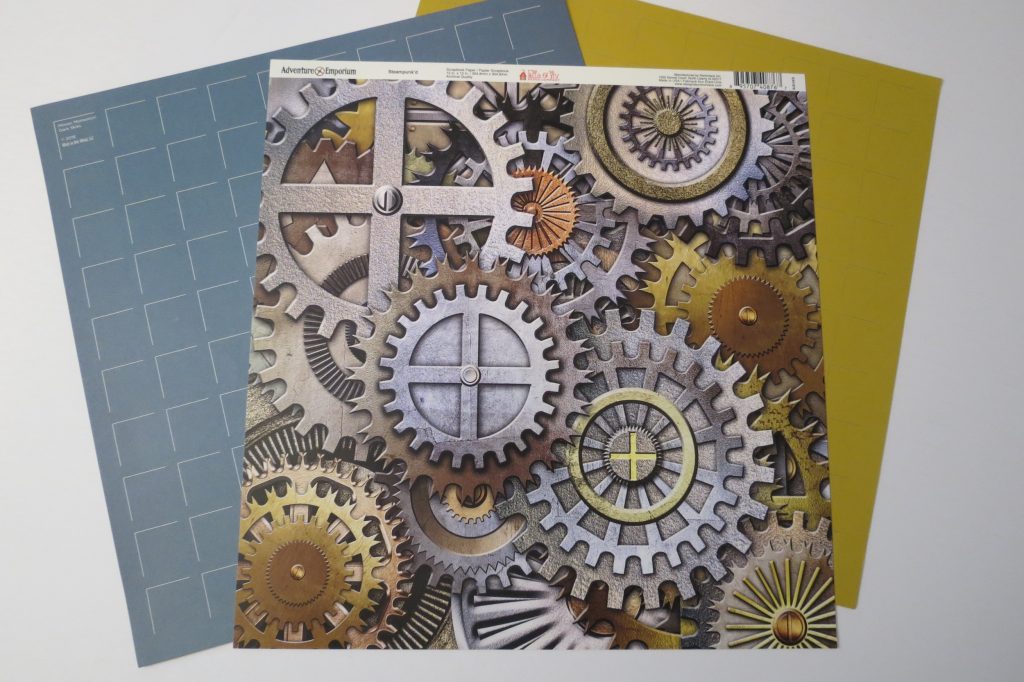 For him I chose this gear paper, Steampunk'd from the Adventure Emporium Collection by Ella and Viv Paper Company. Mosaic Moments Grid Paper from the Trailblazer Collection, Dark Skies, is a great base. To get a color for mats I did what I rarely do and that was to use another grid paper, this time in Mustard, it was the best match for some of the gears in the papers.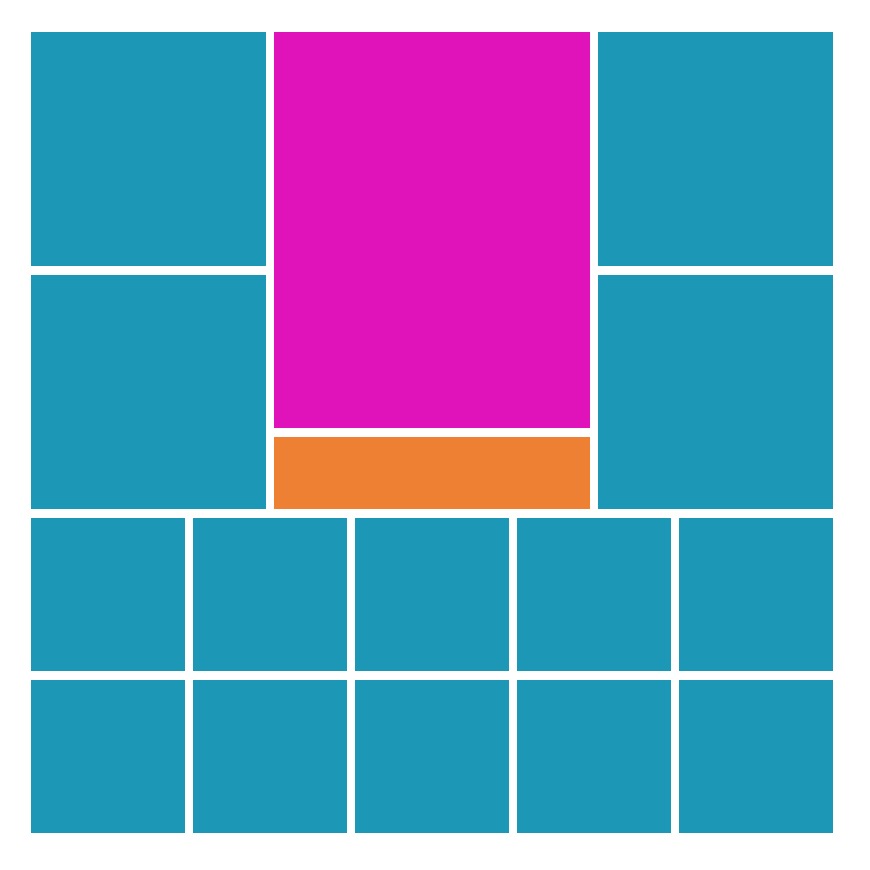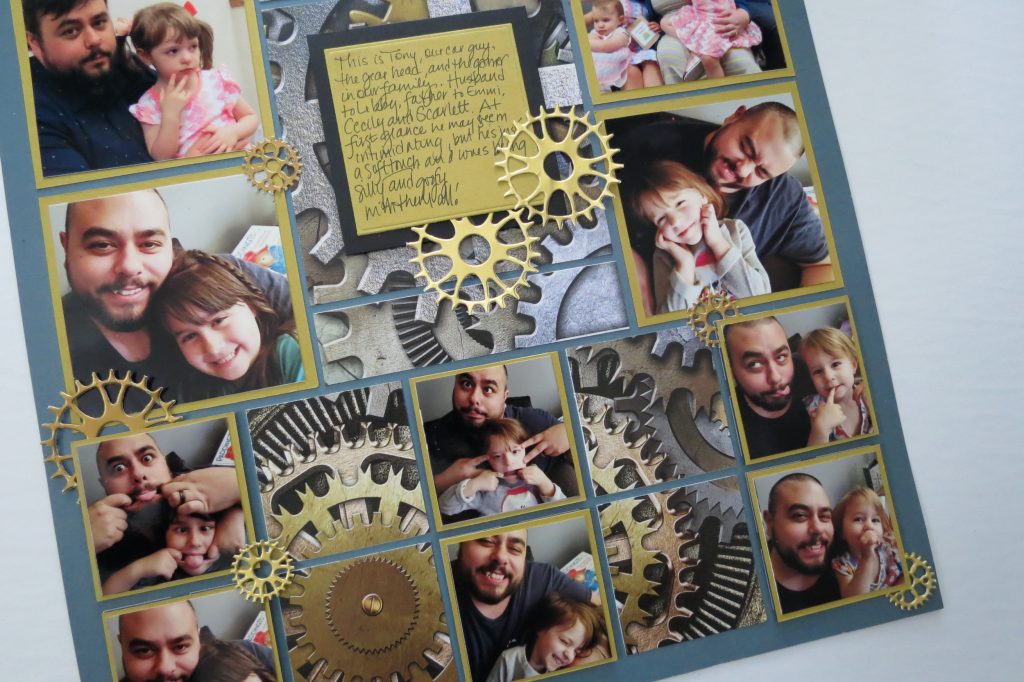 This time I took their goofy and serious photos and paired them across the bottom of this Pattern #391 in the spots between I have placed squares of the patterned paper. The photos are matted and mounted with strips of foam mounting tape. Just like working on cars on the ground or on a lift, I thought it would be good to add levels here too.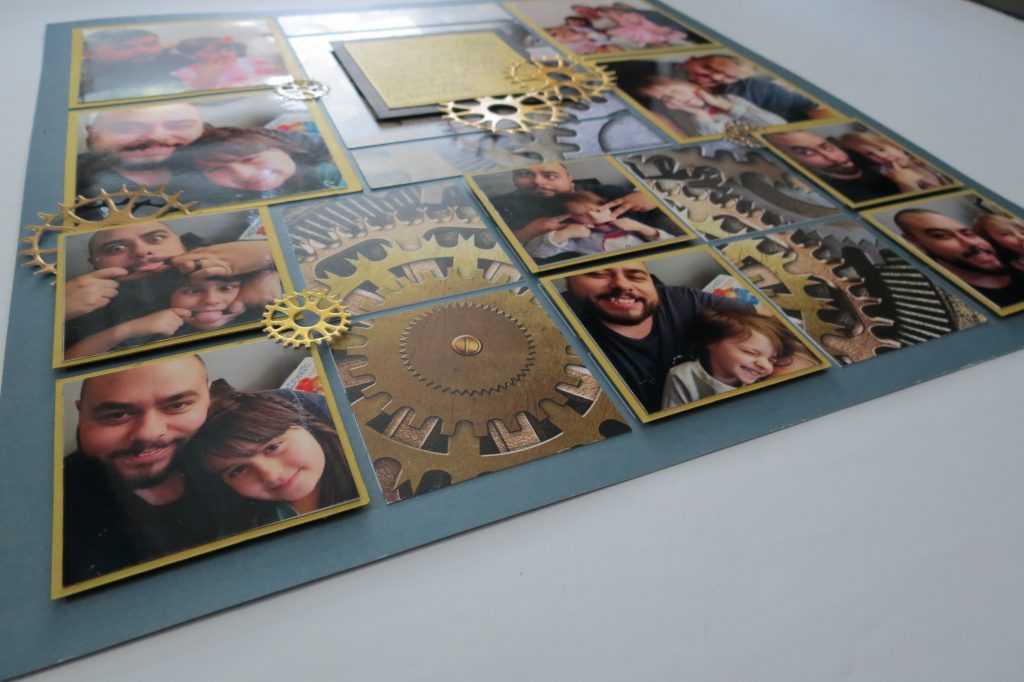 The center column calls for a slightly different configuration, but I wanted my journal block here with added gears hanging off the edges and a balanced look. I also popped this block up with foam mounting tape and stacked micro glue dots so that those gears can "float" with support.
The gears are from our All Geared Up die set. I've used two tones of gold metallic paper for them and cut them away from the die cut frame to place the various pieces randomly on the page.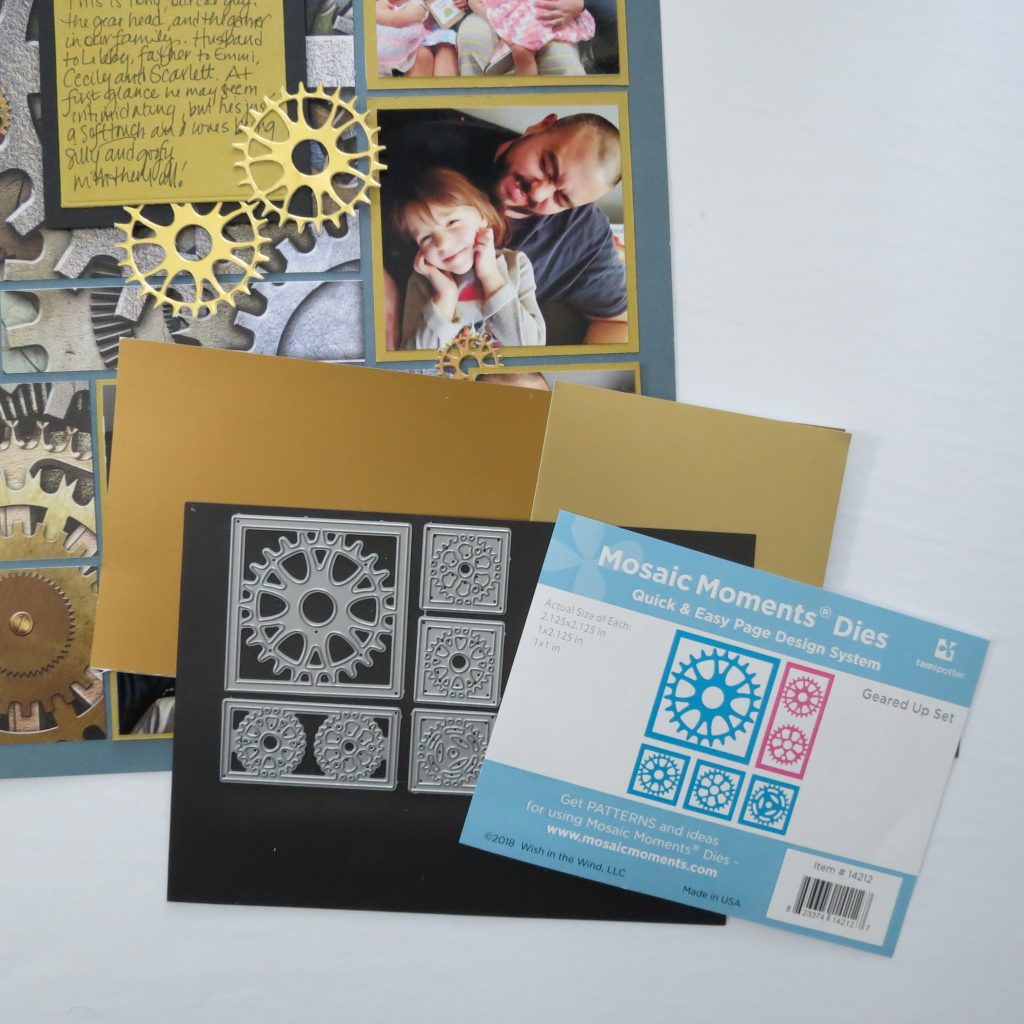 The Memorial
I've included one final layout done on a 8×8 grid because we've been talking about using some of our other sized grids. This one was made before our gear dies, so I was using an embossing folder and a stencil. Random gear parts and screws are added embellishments. Several hand wound wire elements are placed randomly on the page.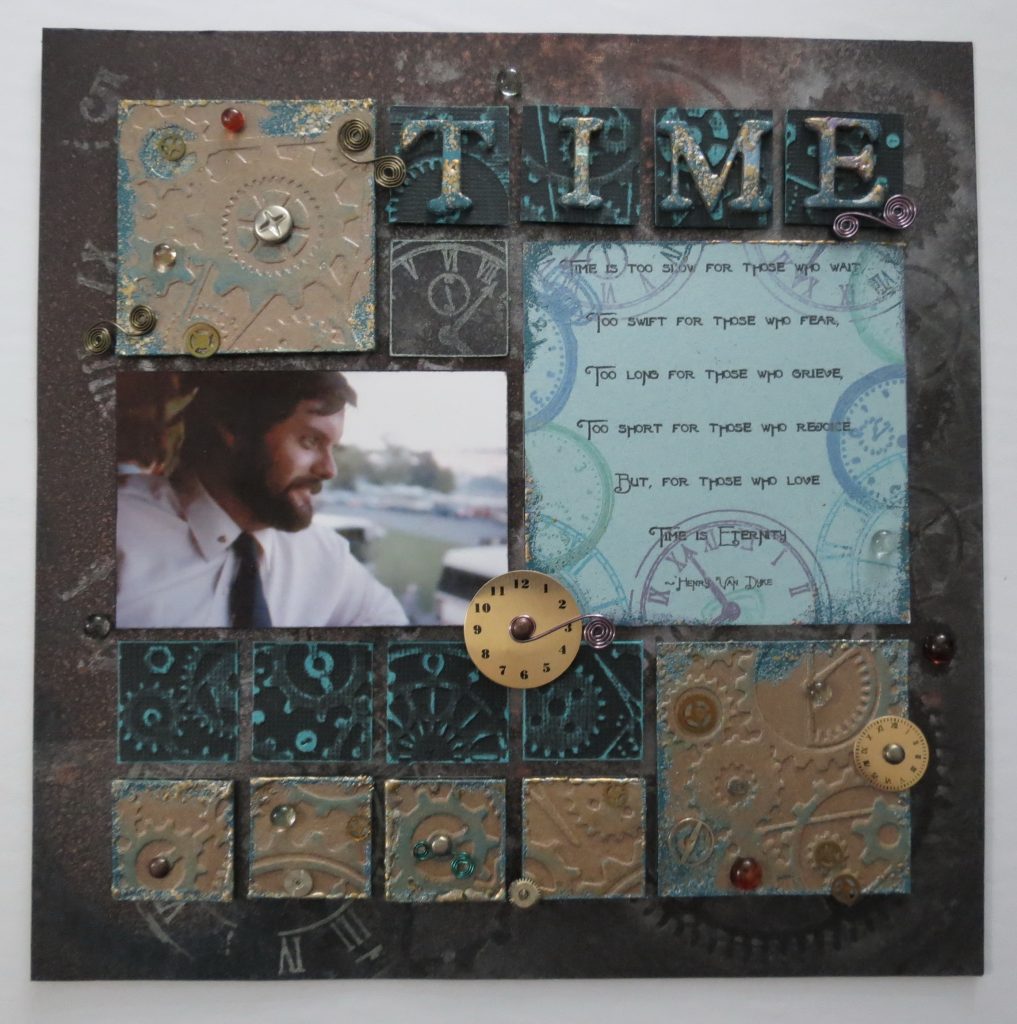 The black 8×8 grid paper is covered by a stencil then sprayed with glimmer mist from Tattered Angels.
The dry embossed pieces were done on Core'dination cardstock that reveals another color when sanded. Other dry embossed sections are inked and covered with embossing powders then heat embossed.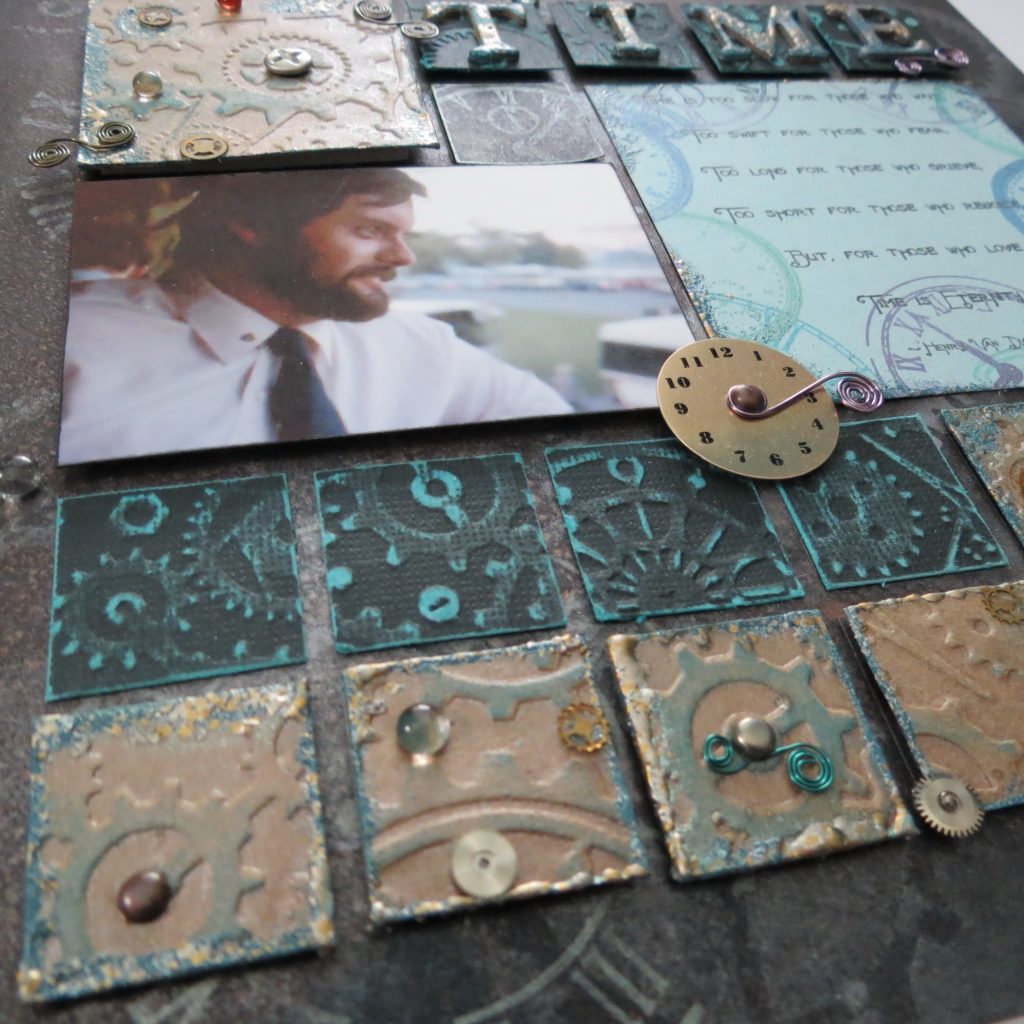 Some elements have been stamped. Letters are chipboard that has been painted and embossed.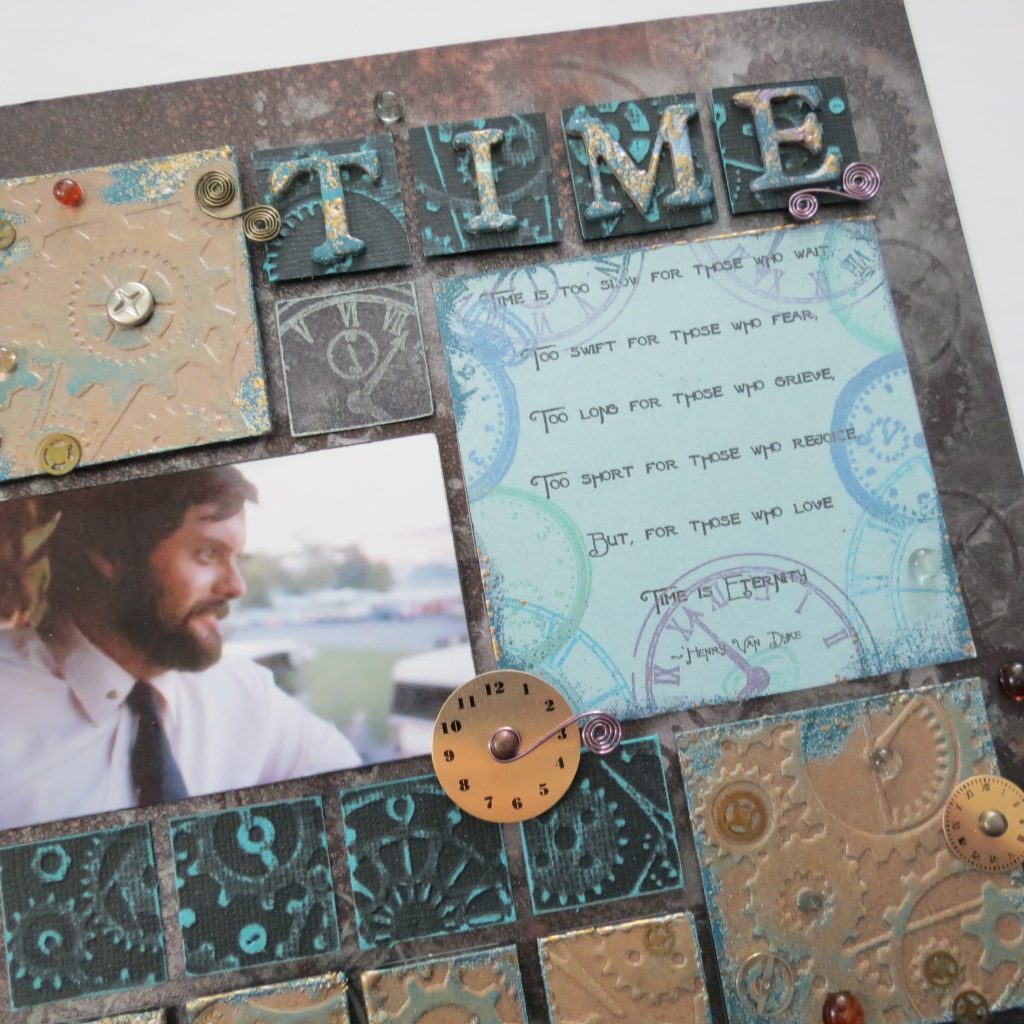 Now you have a trio of ideas for the men in your lives, from simple to increasingly complex. Each layout with elements to reflect who they are and what they love to do.
For additional masculine pages you might find some inspiration for the men in your life you might like to check these out.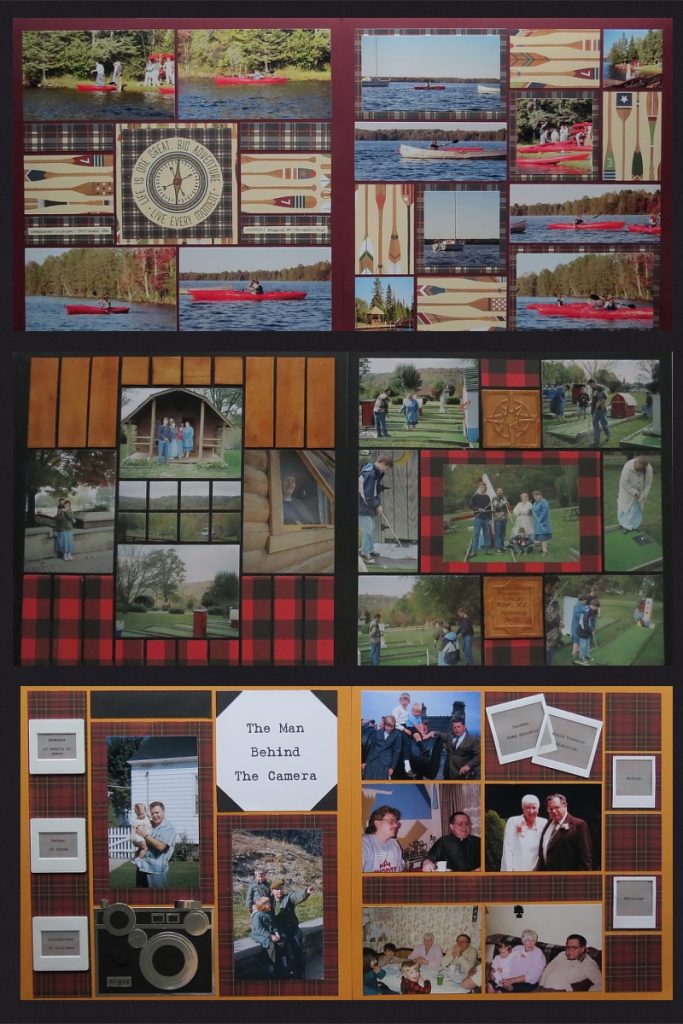 Andrea Fisher