Every year I love to create a "Year in Review" scrapbook layout. Not only do I like to look at all the memories, but it also helps me get a good perspective of the year. I also like to scrap the 'random' photos that may otherwise be trapped on my computer or phone.
Why create a year in review page? This is a great way to introduce an album. Generally you put the highlights of your year on this page, so this gives you and your family a quick peek of what happened during the year.
I also like to create a review page for events that may have not been "full 12×12 page worthy". For Instance, for March I have a photograph of a blossoming tree. I only took the one picture and there was not enough to create a full layout. But, my year in review layout gave it a spot in my album.
Creating a year in review page is actually pretty easy. Here are some simple steps to help you create your own:
#1 Choose Your Photos
Look through your computer or your photo stash from the year. I generally look for the highlights of the year (like a vacation or big event) first since it's generally easier to find. Then I look at my photos by month and see which ones I like and what represents that period of time the most.
#2 Make a List
Sometimes after I print my photographs I forget which months they belong too! Make a list to keep track of which photos go with which month.
#3 Choose a Pattern that will fit at least 12 photos
Generally I like my review pages to have an orderly look. For my layout I used pattern #184. I like that it was twelve 2.125 x 3.25 in blocks (Note that all of your photos will have to be portrait oriented). The photos are small enough to fit on a single page, but large enough you can see what's going on in each picture well. I also like the title strip area and the large block on the bottom to add journaling.
If you would like to add more journaling, I recommend using our Basic Month Blocks Free Download. When you click on this link, you will also see another a year in review page sample that is entirely made up of squares. This is a great basic pattern you can create very quickly with the 2.125 x 2.125 inch die from Set A.
For my layout, I created this paragraph on WordPress. It's easy! Open up the program and make a text box. Size it to the measurements you need and type your story. Afterwards, print it and either hand cut or use a die of the correct measurements.
#4 Choose a color scheme and matching embellishments.
The fun part about a review page is you can use whatever colors you want! I wanted to do something fun so, I chose 12×12 Royal Purple grid paper as my background since I like purple. I also like a new card-stock color we found called Raspberry Splash (the bright pink color), plus I used white for a basic, neutral color.
In addition to these colors, I also wanted a little blue. I found a pattern paper I liked from Simple Stories™ and matching ribbon. I loved how the page turned out! I wanted to do something unique, so I wrapped ribbon around every photo and added tags (made with circle punches) for each month.
Need more Layout Ideas? See More Year in Review Scrapbook Layouts below: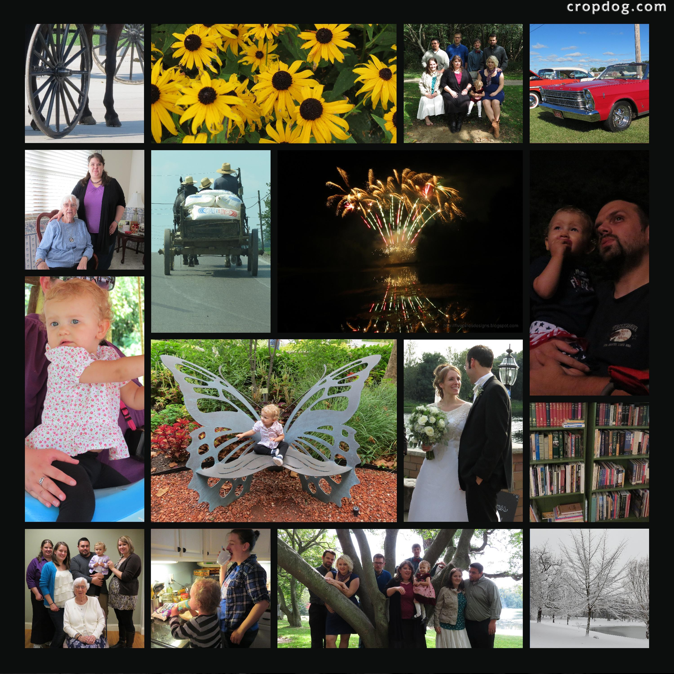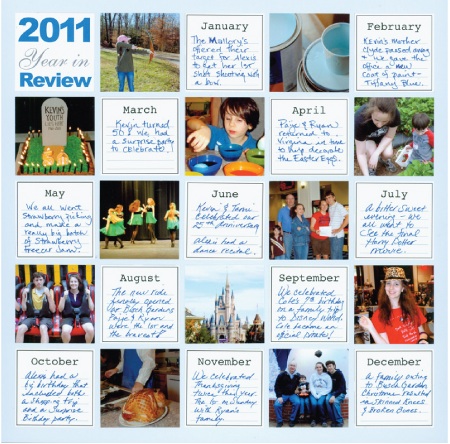 Top Page: Created by Andrea Fischer
Bottom Page: Created by Paije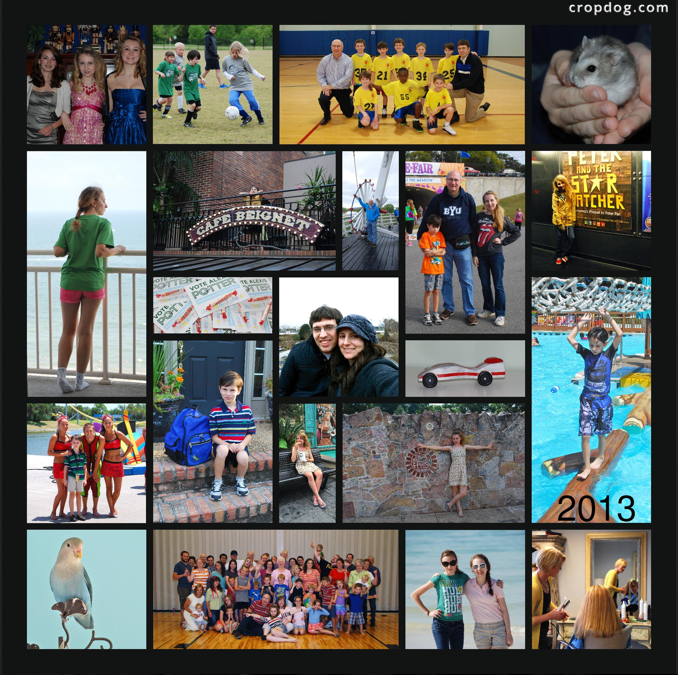 Top Page: Created by Heather Cartland
Bottom Page: Created by Tami Potter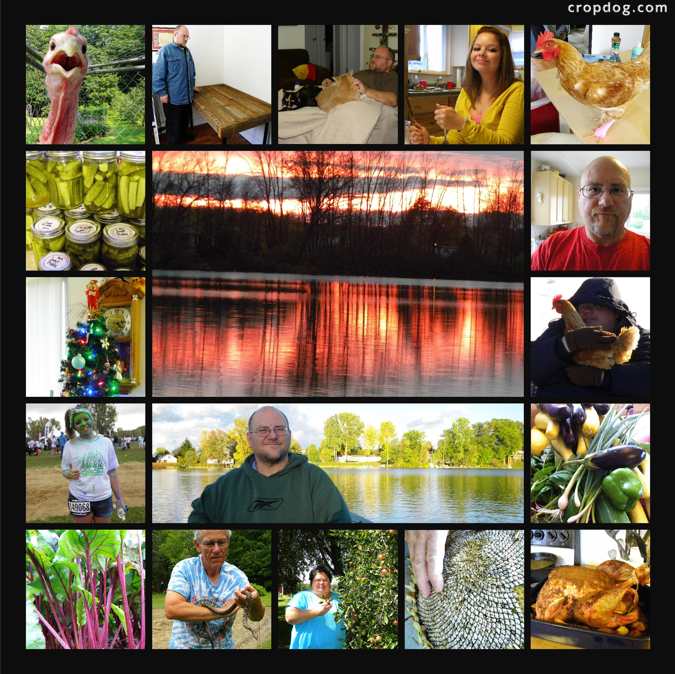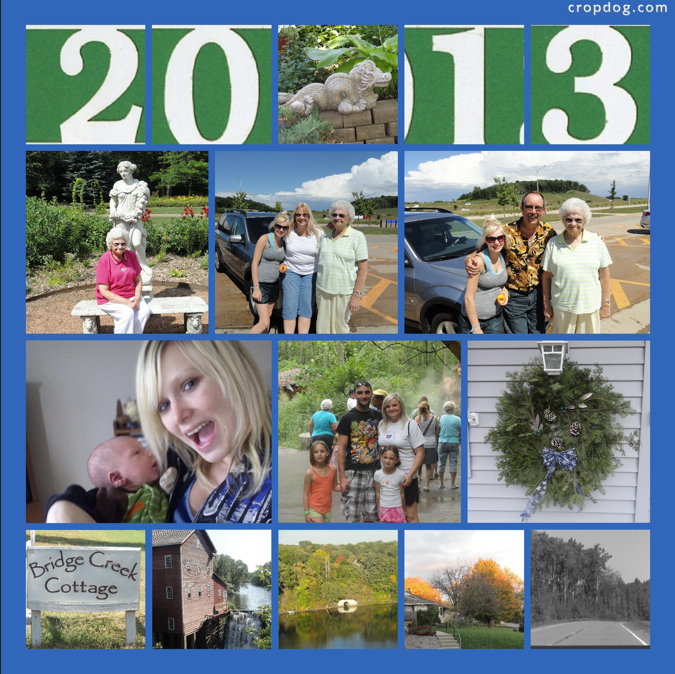 Top Page: Created by Candy Spiegel
Bottom Page: Created by Lori Hanson