You've heard me say that scrapbooking is your opportunity to Tell Your Story, and it is, but have you considered telling a story about what you love about a season…Fall is upon us, what is your fall story, what YOU love about Fall? You'll be surprised how much you might reveal about yourself.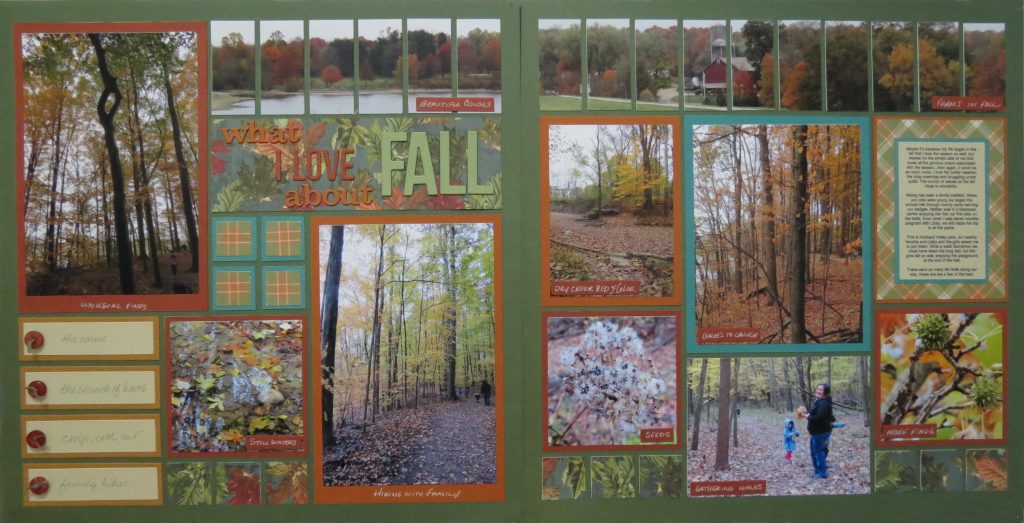 We get out and about on the road, into the parks, on the back roads every fall to capture some of that marvelous color. In our county, we have an annual Fall Foliage Tour. It covers two days on the second weekend of October. This year, it's been cancelled. While we may miss out on the various stops along the tour at farms and businesses, many of us will still be out there taking a drive enjoying the scenery, taking photos and having fun. So, why not try to incorporate a bit of those things you love about fall not just in pictures, but in words, too.
The cooler nights and days
The changes in colors of the leaves
Seeds, acorns, and more scattered on the ground
Leaves to walk through, the crunch below my feet
Collecting leaves
Decaying fallen trees
Still streams with leaves floating and submerged
Wildlife
The quiet
The days drawing in
Quilts
Apple Cider, Apple Pie, Apple Crisp, Apple Butter, Apple Festivals
Picking up fallen leaves
Hiking the Parks
Taking in nature at a slower pace
Hot cider and donuts
Decorating with fall colors
Sweaters, hoodies, and layers
Finding a quiet place to sit and think
Enjoying being with family on a walk on the trail
Taking pictures of scenery, of children at play, of family
These are a few of the things that make me love Fall.
While we know our parks fairly well, there are always surprises! Look for those opportunities to add the unusual finds to feature on your page or to add as filler. I suggest to keep a list of things you'd like to capture in a photo and try to see how many you can include. I've got a lot of outdoor shots but at the same time included the family too. They are apart of this fall story, at least a part of mine. I even get a few with them running ahead of us and doubling back to get us…and see what was taking Granny so long! They had to have walked twice as far as Libby and I.
So, start to think about what you love about fall. Is it the high school football games in the crisp night air? Perhaps the gourds and pumpkins that make great arrangements, or the many colors of the fall mums? Perhaps it's the apple cider at your favorite roadside stop or caramel apples, pumpkin pies, and hay rides? Whatever might be a part of your fall story, try to capture in in a photo and scrap your story.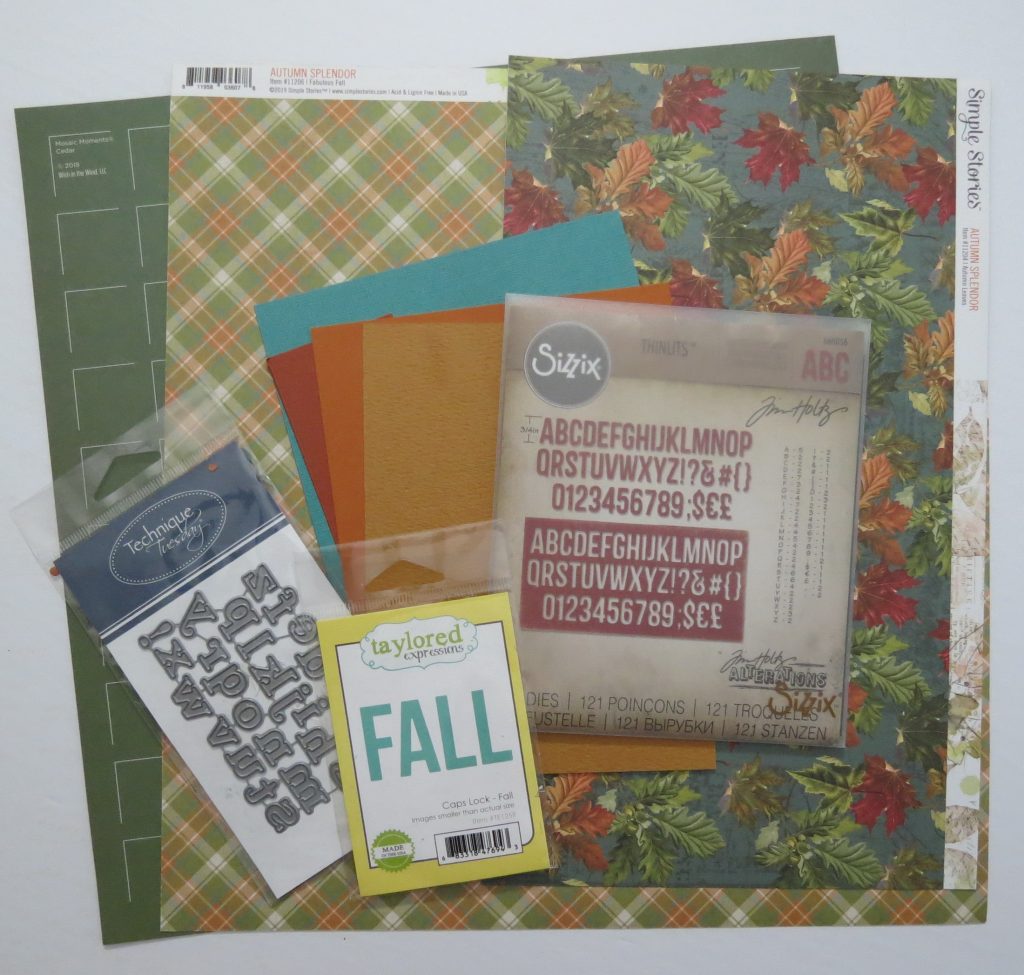 For my layout I was looking for a pattern that I could include a list, a few panoramic shots and somewhere I could include the beautiful patterned paper from Simple Stories.
From the Pattern Gallery I selected #459 a strip pattern and #220 a puzzle pattern, or what we are now calling freestyle, for my pages. Pattern #220 needs a little tweaking to accommodate what I want to do. Let's look at some of those changes.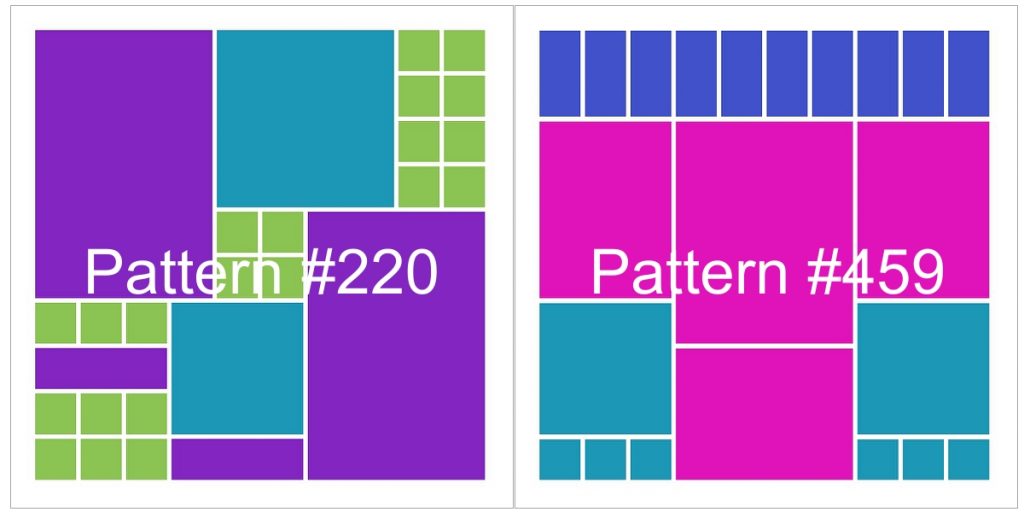 First was changing the 1×3 strip below the 3×3 square to 3 – 1" squares to match the opposite page. Next was the grouping of 1" squares and 1 – 1×3 in the bottom left corner. This is easily changed to 4 – 1×3 spots where I can include a short list. Finally, I needed a place for a title and a small 2×6 strip of photos. The 4×4 square and 1" squares in the top right corner, did the trick.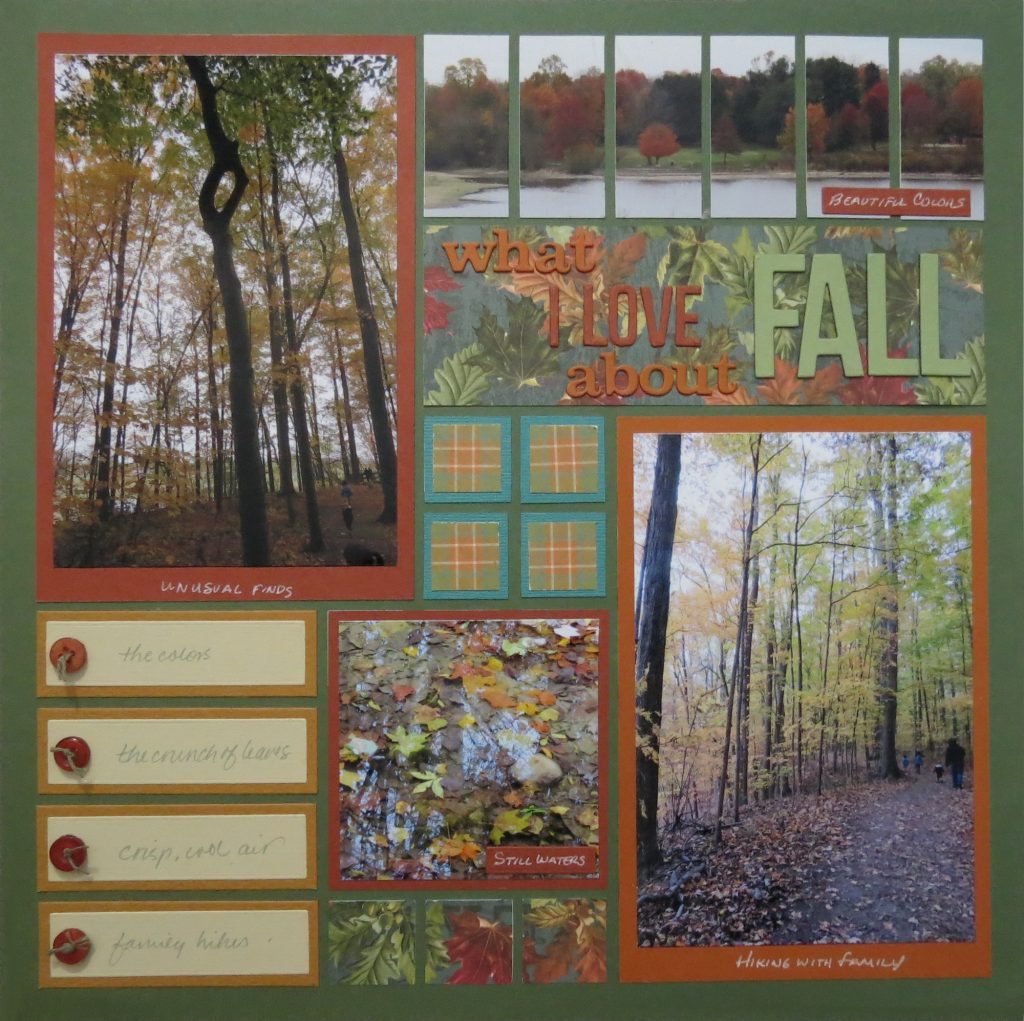 The Strip Die 1"x 3.25" cut all the pieces I'd need for my list and I used the layering die set BL to cut the journal strips. Zig Sagebrush was used to write the list, Terra Cotta buttons from Papertrey Ink knotted with American Crafts twine in olive act as my bullet points.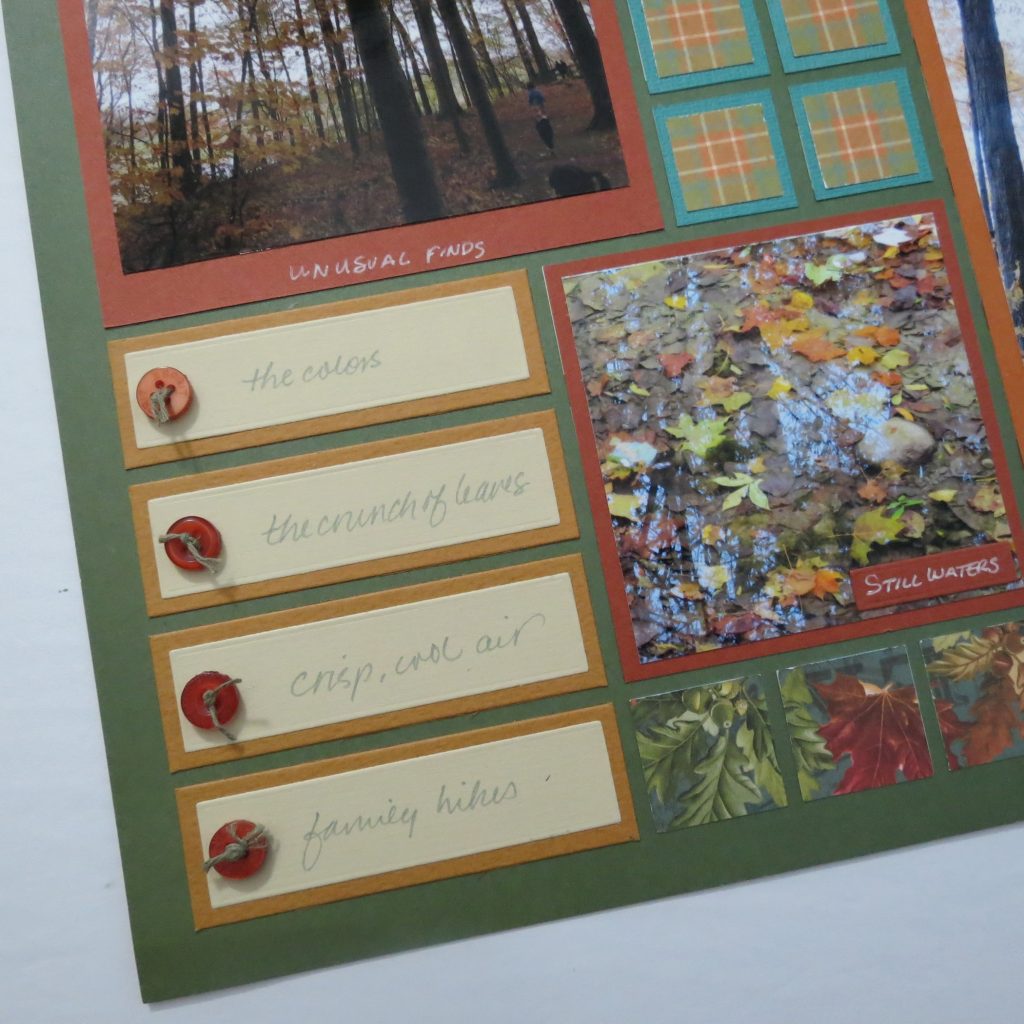 I know that lately I've been using more tags on my pages and this time It let me itemize the things I love about fall, more specific than my journal block on page two.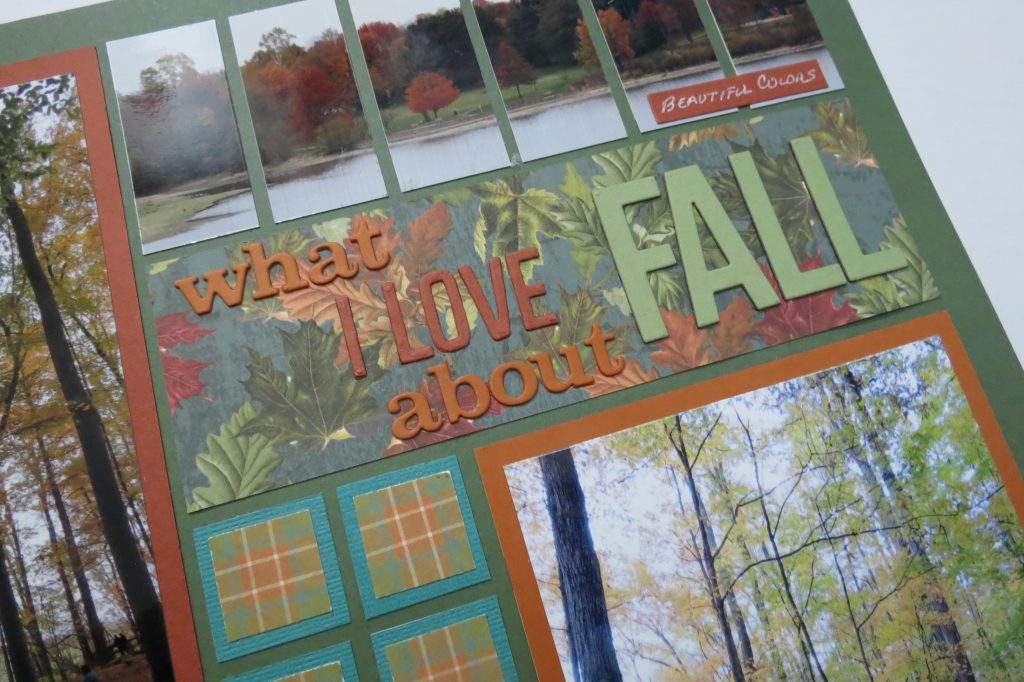 The Title is built on a portion of the Autumn Collection by Simple Stories and it works so nicely with the Cedar Grid Paper from Mosaic Moments. I've used three sets of Alphabets to construct the Title, the Technique Tuesday's lower-case alphabet, Tim Holtz's Alphanumeric Alpha and the Fall die from Taylored Expressions. Each letter is cut twice and stacked to give a little depth.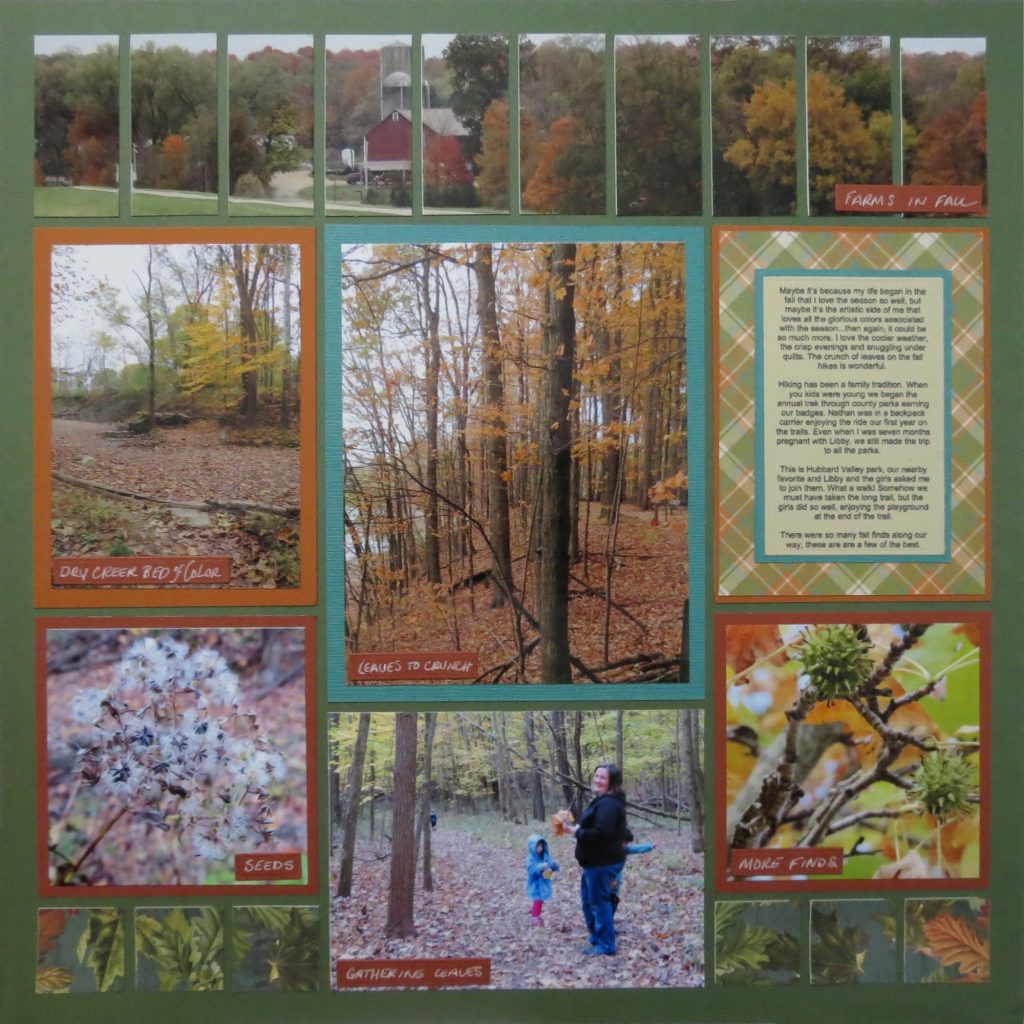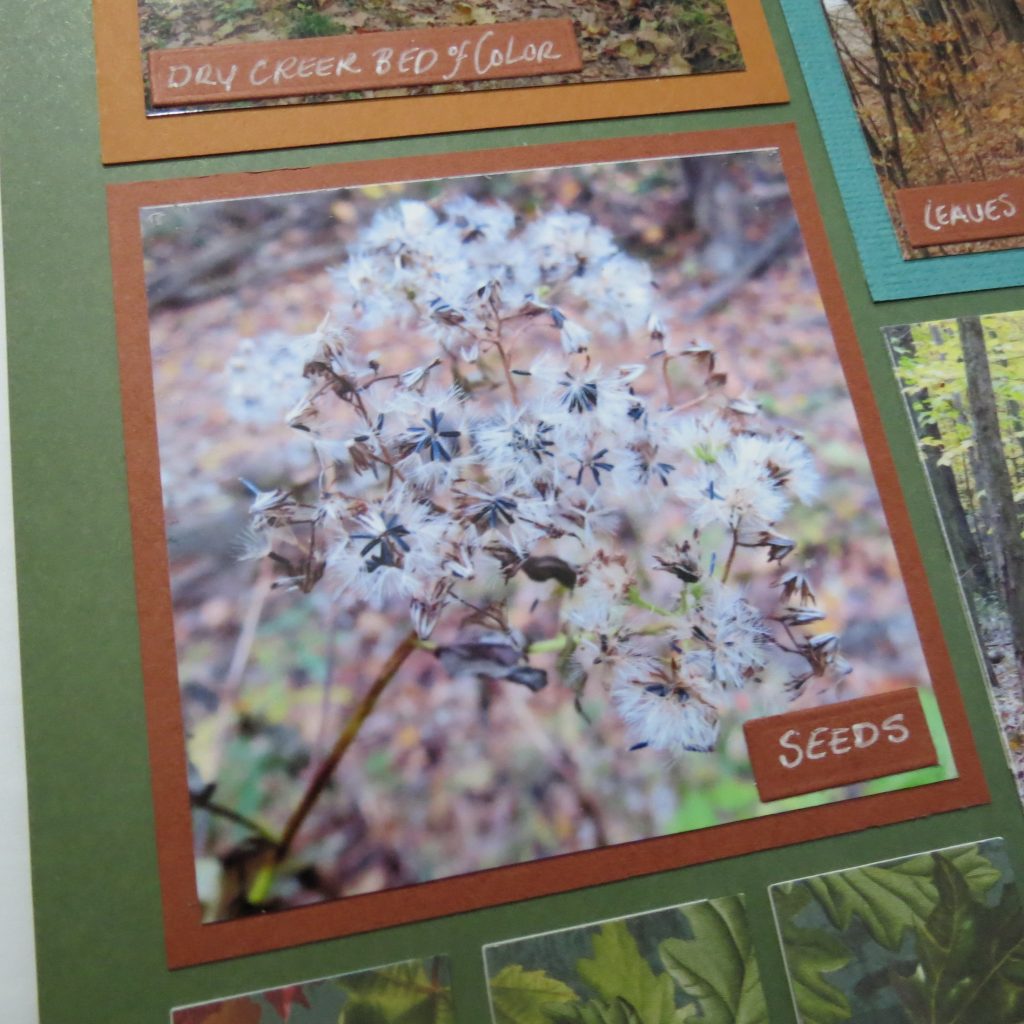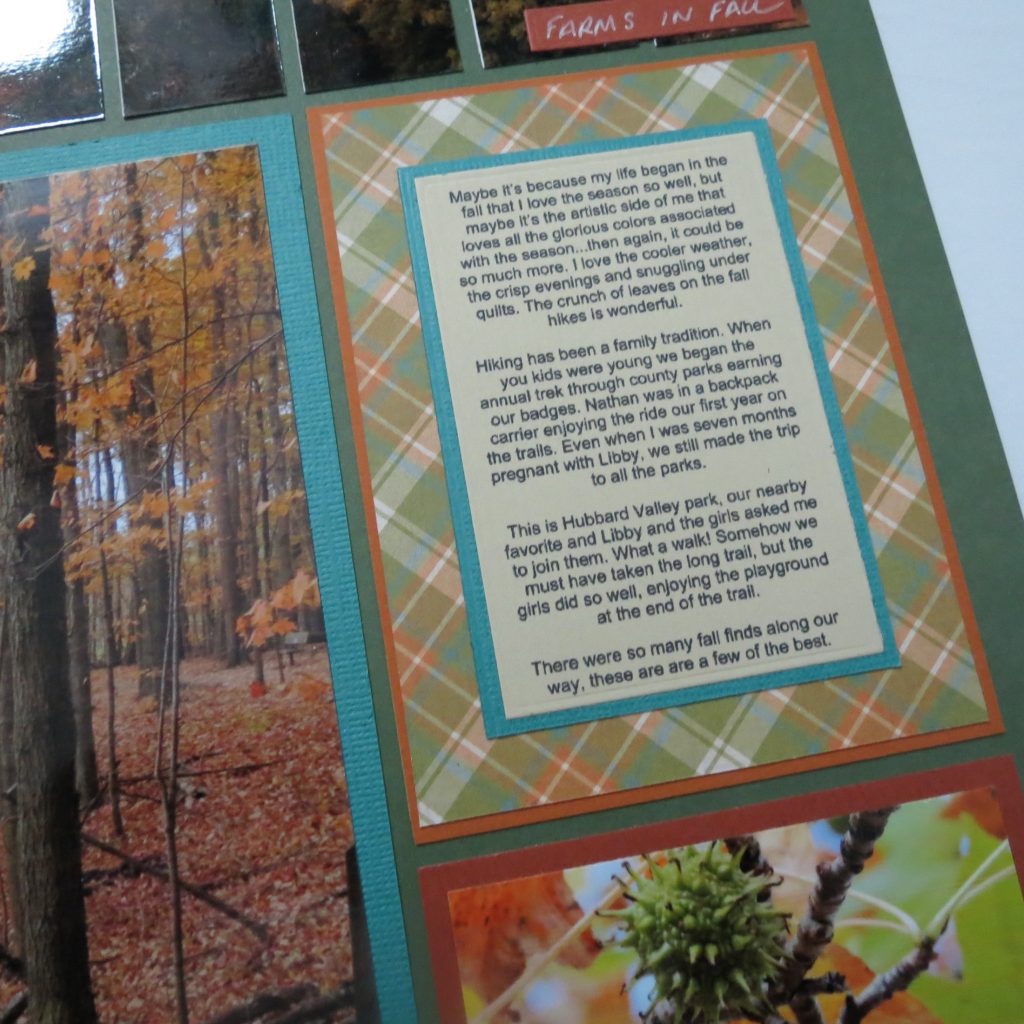 And that is how I've put my story about what I love about Fall together. You've got time to look back at last year or ahead to the season that is about to overtake us! What will you include in your Fall story? What do you Love about Fall? Be sure to share with us on FB, we'd love to see what you create.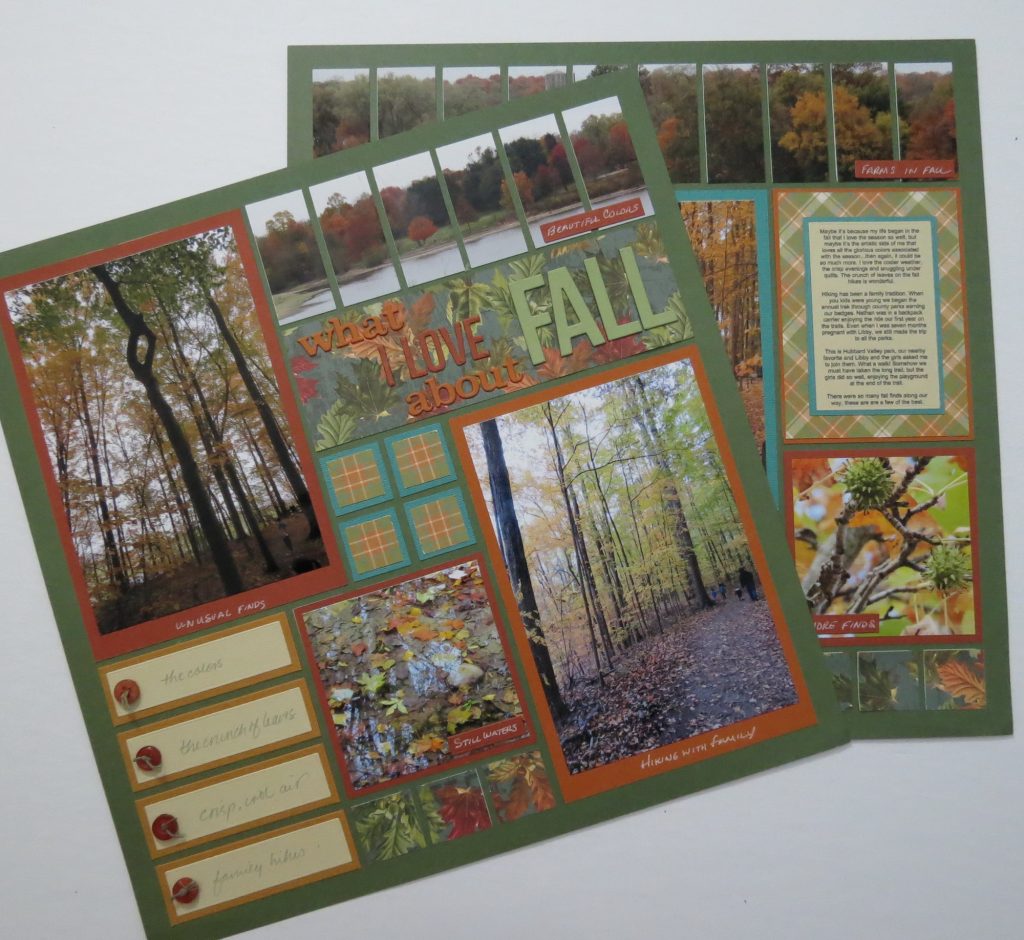 Andrea Fisher