Belmont Mansion
Nashville TN.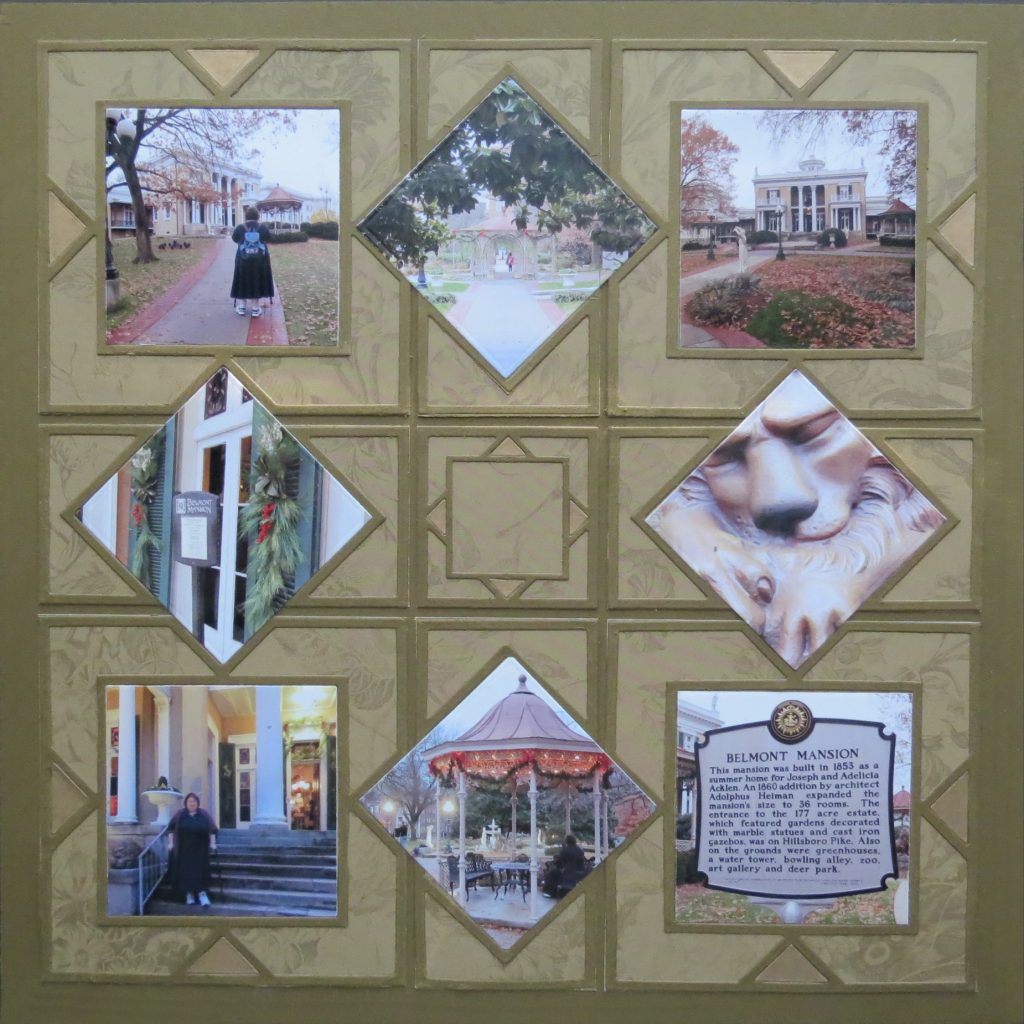 The new Dynamic Die Set has several options for layouts and I'm using one based on Pattern #368 that showcases eight photos.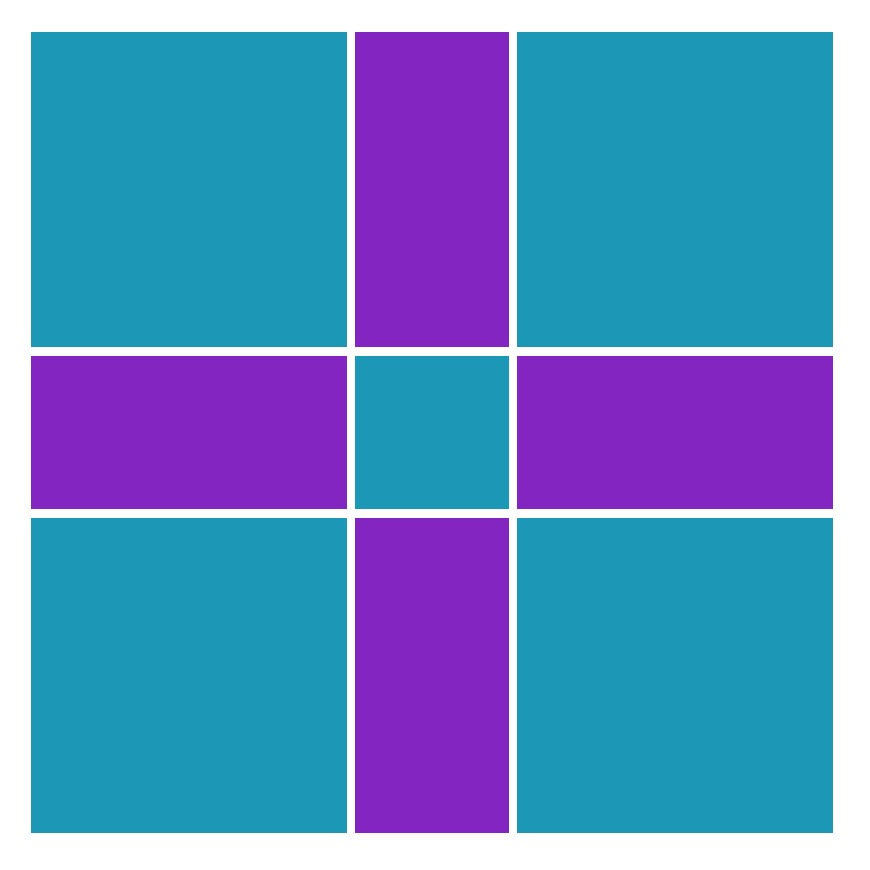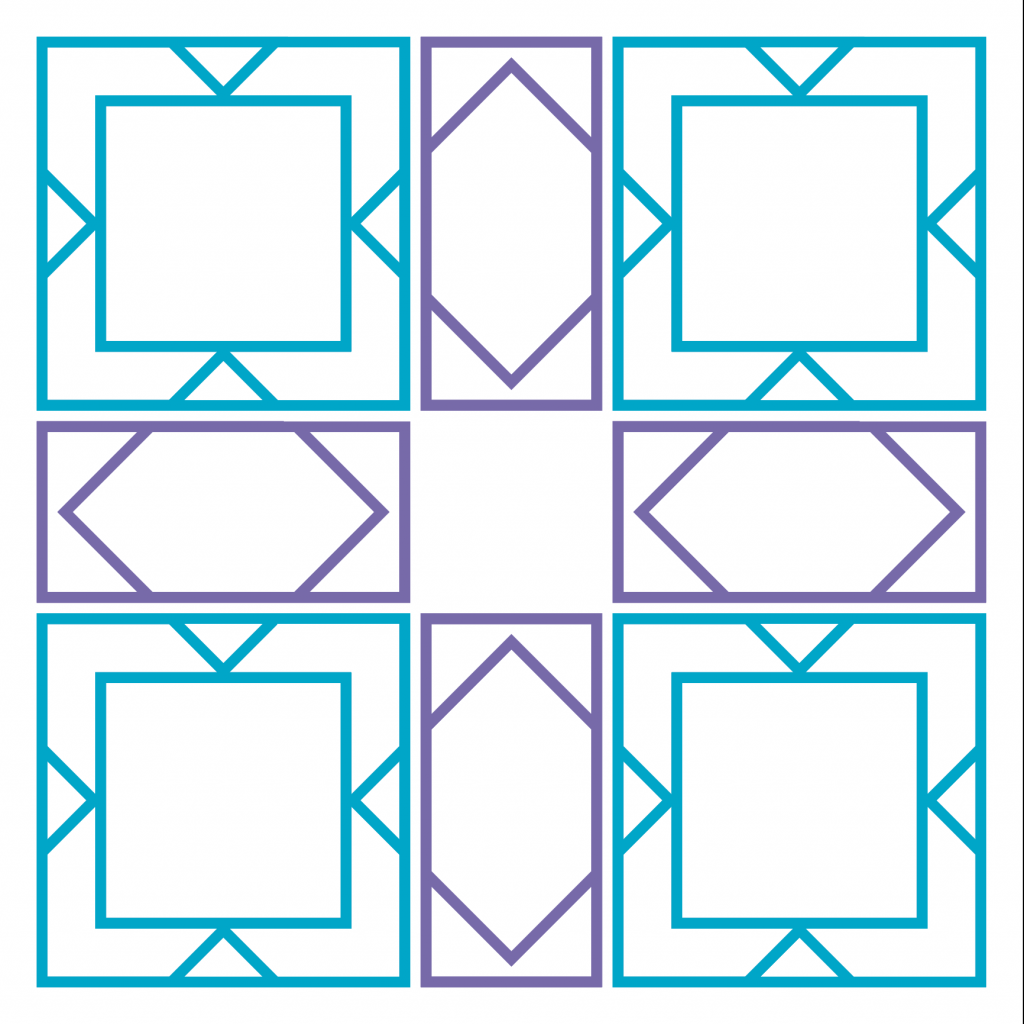 I've chosen a background paper from Anna Griffin's historic designs. The tone on tone pattern is true to the times that fit with this historic estate, Belmont Mansion, in Nashville. This is one of those times when I was able to use almost a full sheet of patterned paper behind the die cuts.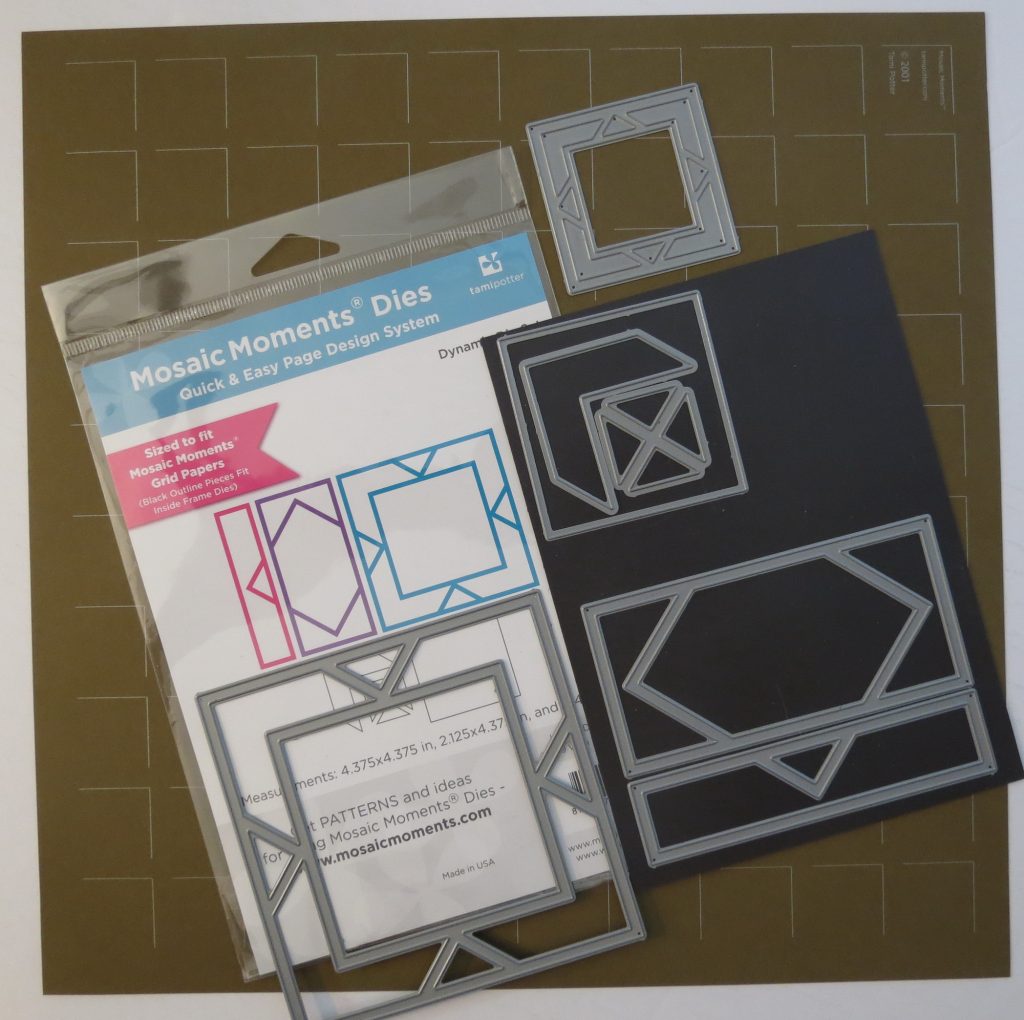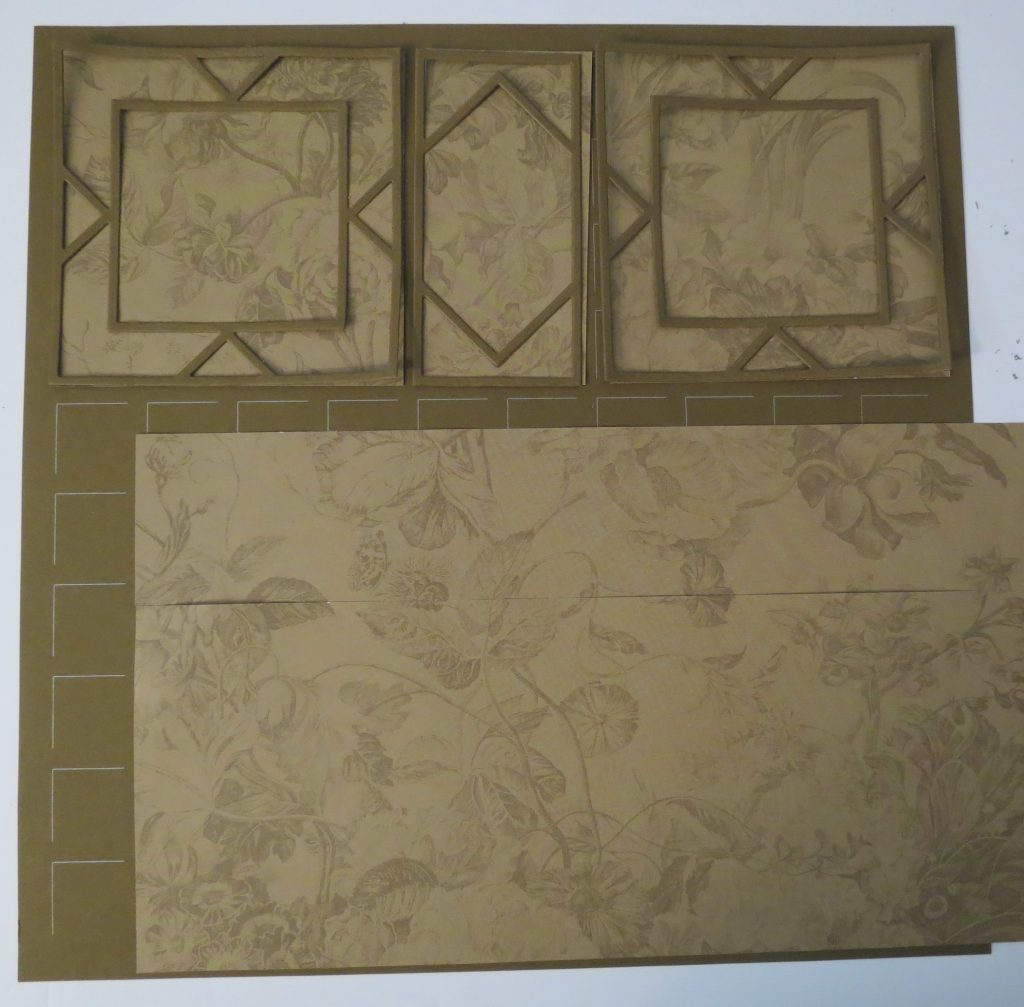 I chose Mosaic Moments Olive Grid Paper as it was good match for the photos and the paper. I have also used a bronze finished paper to fill the triangles sections in each of the Die spots. It's a close match with just enough glimmer in the right light to stand out against the patterned paper.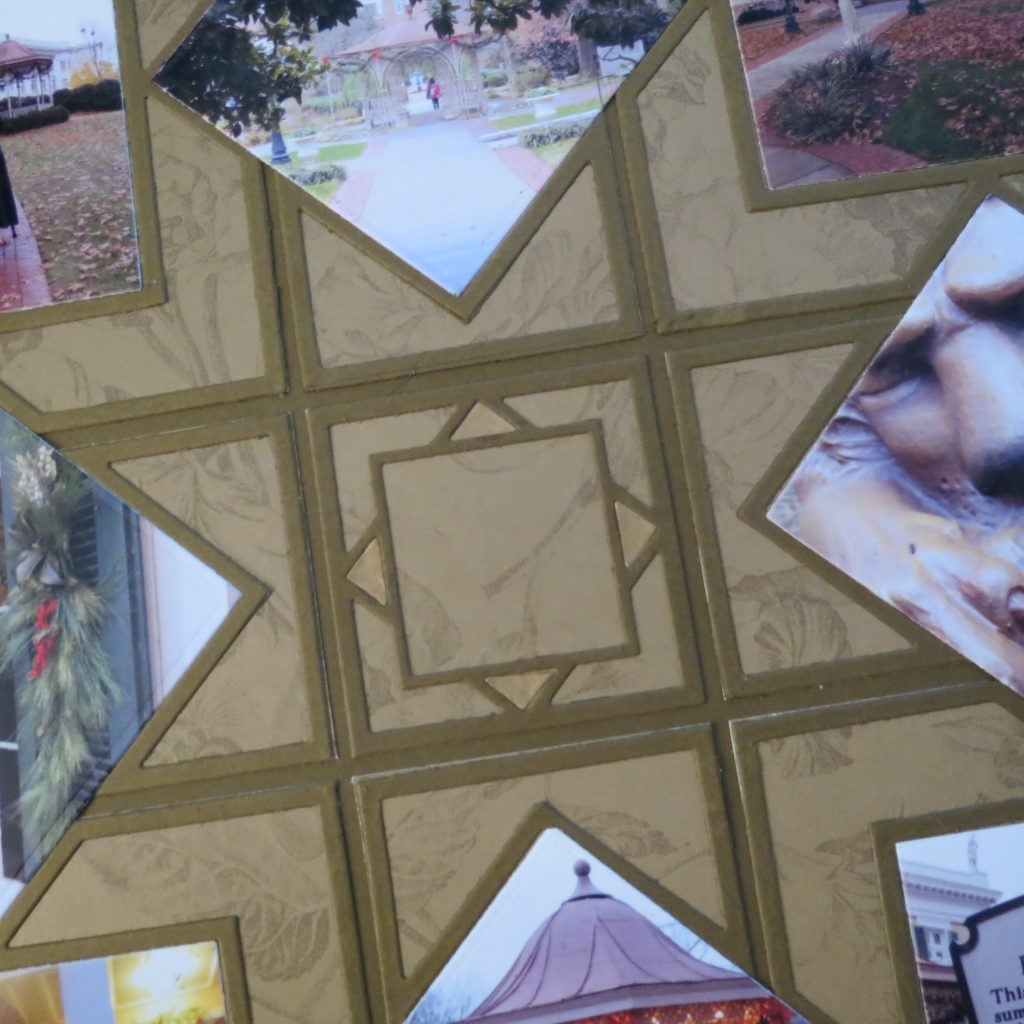 For the center square I've used an older Mosaic Moments die, Art Deco, as it's very similar to this die set. I wanted to keep it as a decorative touch and did not add any photo in this spot.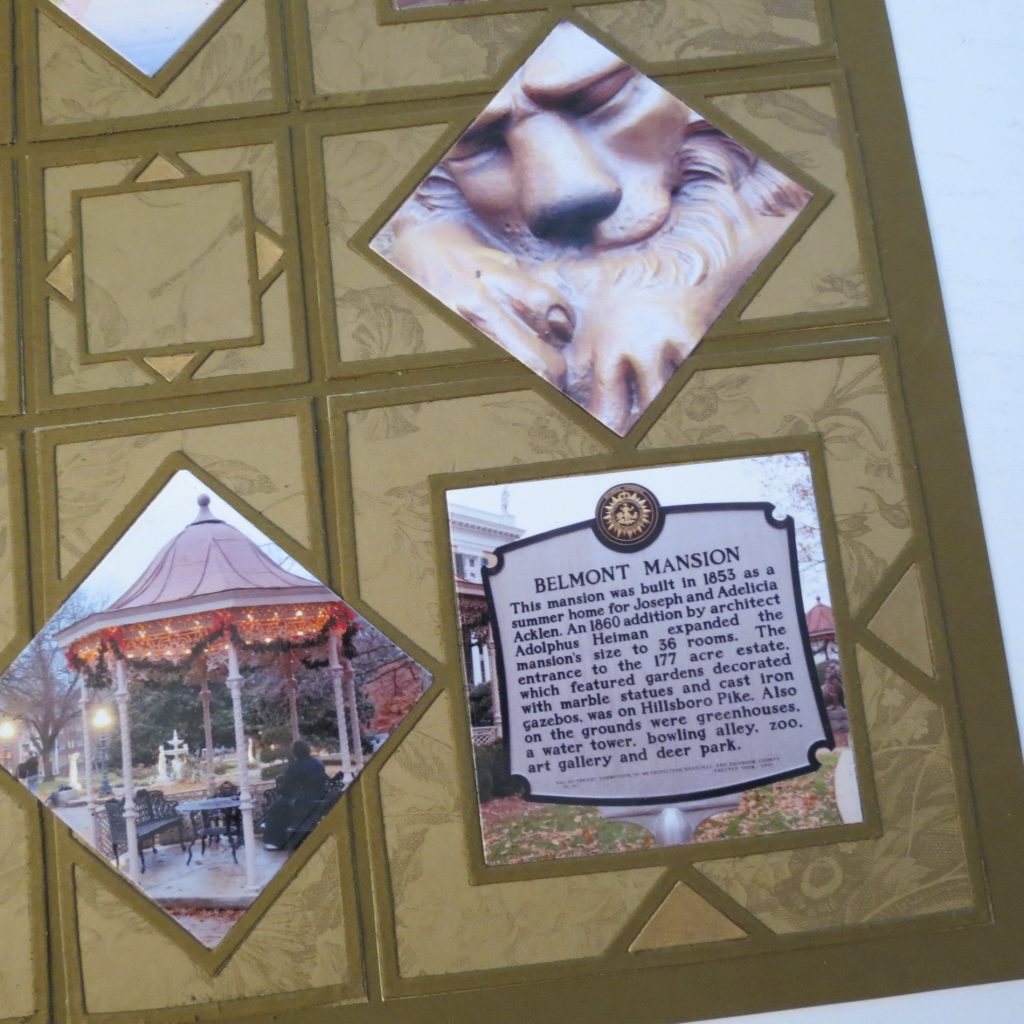 TIP: Take photos of signs
I've included a photo of the sign outside of the mansion to include some of the history and details instead of a journal block.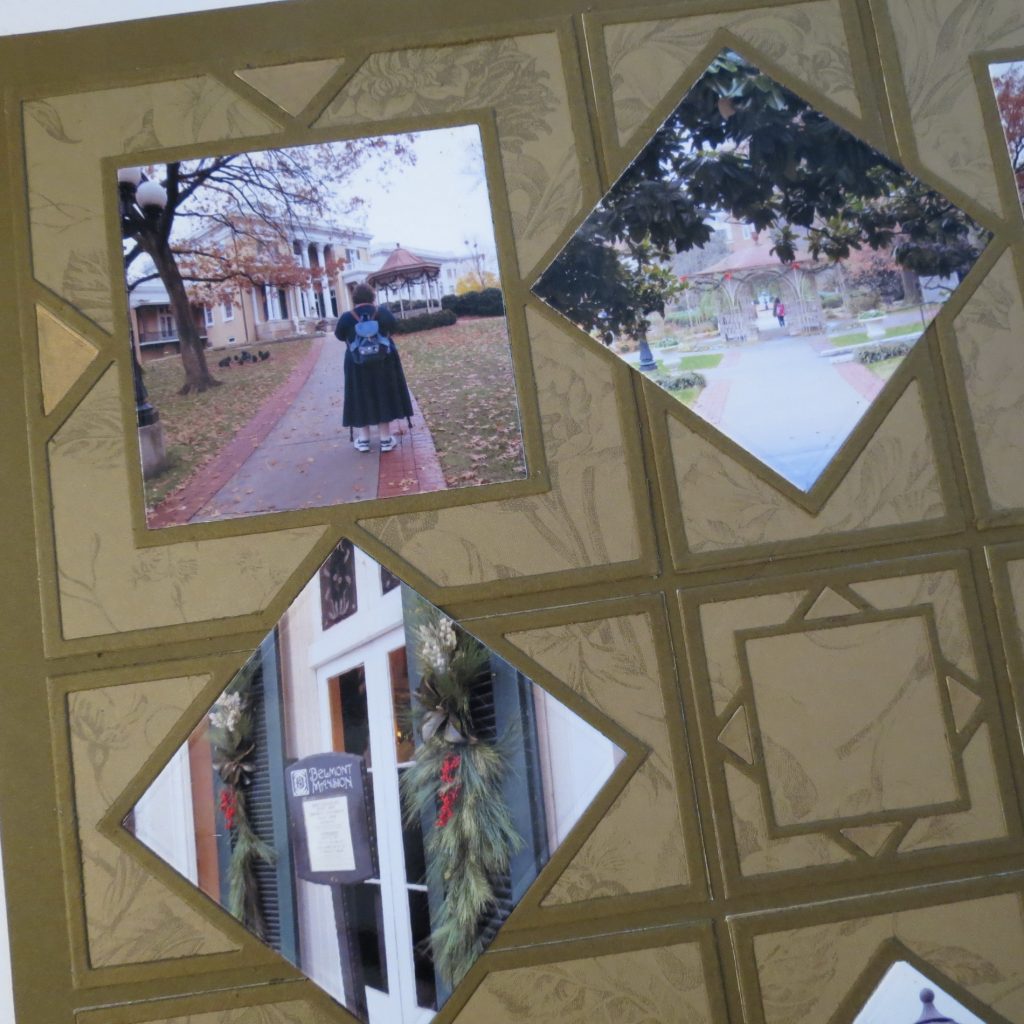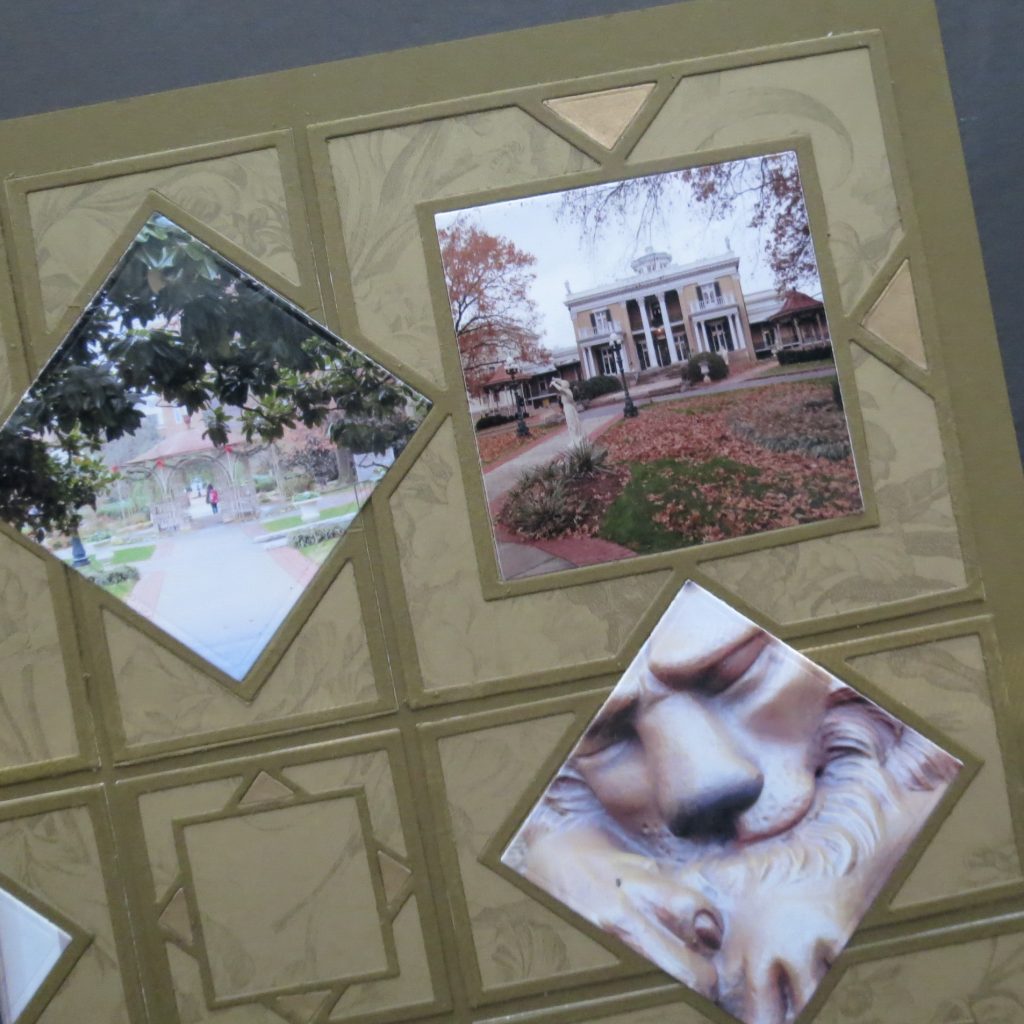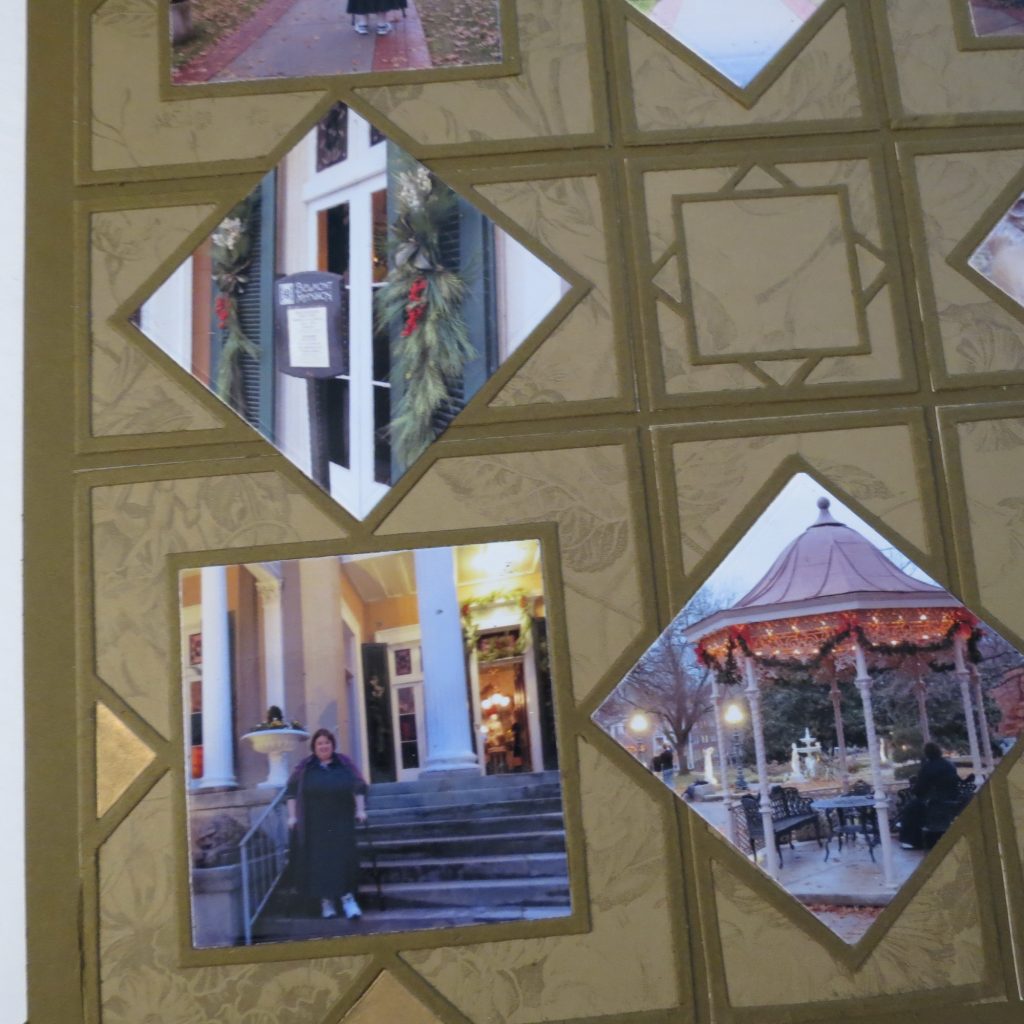 I love that I can get eight photos, four squares and four squares on point to showcase these photos of the garden area outside the mansion with a design that doesn't take away from the historic subject matter. In fact, its classic style lends itself well to the layout of the gardens outside the mansion!
While I've done a layout for a heritage or historic theme with these dies there are so many more ways to use them for many more themes that you will enjoy trying out for yourself. Enjoy exploring the possibilities.
Andrea Fisher