Need a scrapbook layout for teens? Many of you probably have a child graduating High School within the next year and may want a page to show their portraits. Or maybe you have recently taken some fun candid photos. This page features my sister, who is sixteen. My mom took a lot of pictures of her different expressions and I wanted to portray this on my page.
I wanted to use colors that represented Alexis's personality. The pink and green were bright, fun colors and the Cocoa, with the Sandstone grid paper, help tone down the bright colors. When creating a page for a teenager, think of the colors they like and what would best represent them.
My page is very clean since the pictures are simple, clean, and nice. Many senior portraits are more formal so I recommend using a more clean look on your scrapbook page. But, if you are creating a page about your teen playing a sport, hanging out with their friends, or another activity they enjoy, feel free to add some distressing. This can match the personality in the photos and your teen would probably enjoy a page with these elements.
For my page I used these supplies:
This page was created with page pattern #111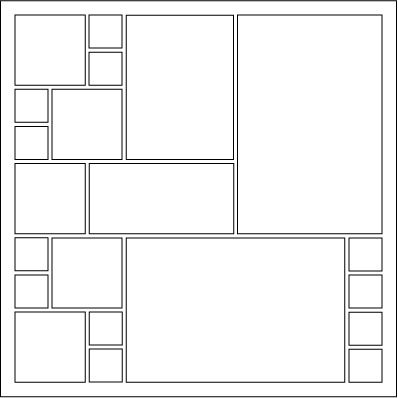 Have you ever thought of a pattern having personality? When I got these photos, I didn't want to do a typical mosaic layout. My sister is unique and I wanted to show that in my pattern. So, I created the border on the left side. This makes the page stand out since the 2.125 in. squares weave in and out from the side. The 1 in. squares help fill the space where a large block would not be able to fit. The center square is next to a 4.375w x 2.125h block, which is great for a title (such as your child's name).
This layout also has two spots to fit full 4×6 photos. One is a 4.375w x 6.625h block (for a portrait oriented photo) placed on the right corner, and there is a 6.625w x 4.375h block on the bottom for a landscape oriented photo. Plus, there is a column on the far right of 1 in. squares (a good spot for a four letter Cornerstone) and a 3.25w x 4.375h block on the top.