Mosaic Moments Chevron Die is a great way to add pops of color to your pages. You can also use the chevron shape to point attention toward items on your page such as a title, journal block, or an important photo.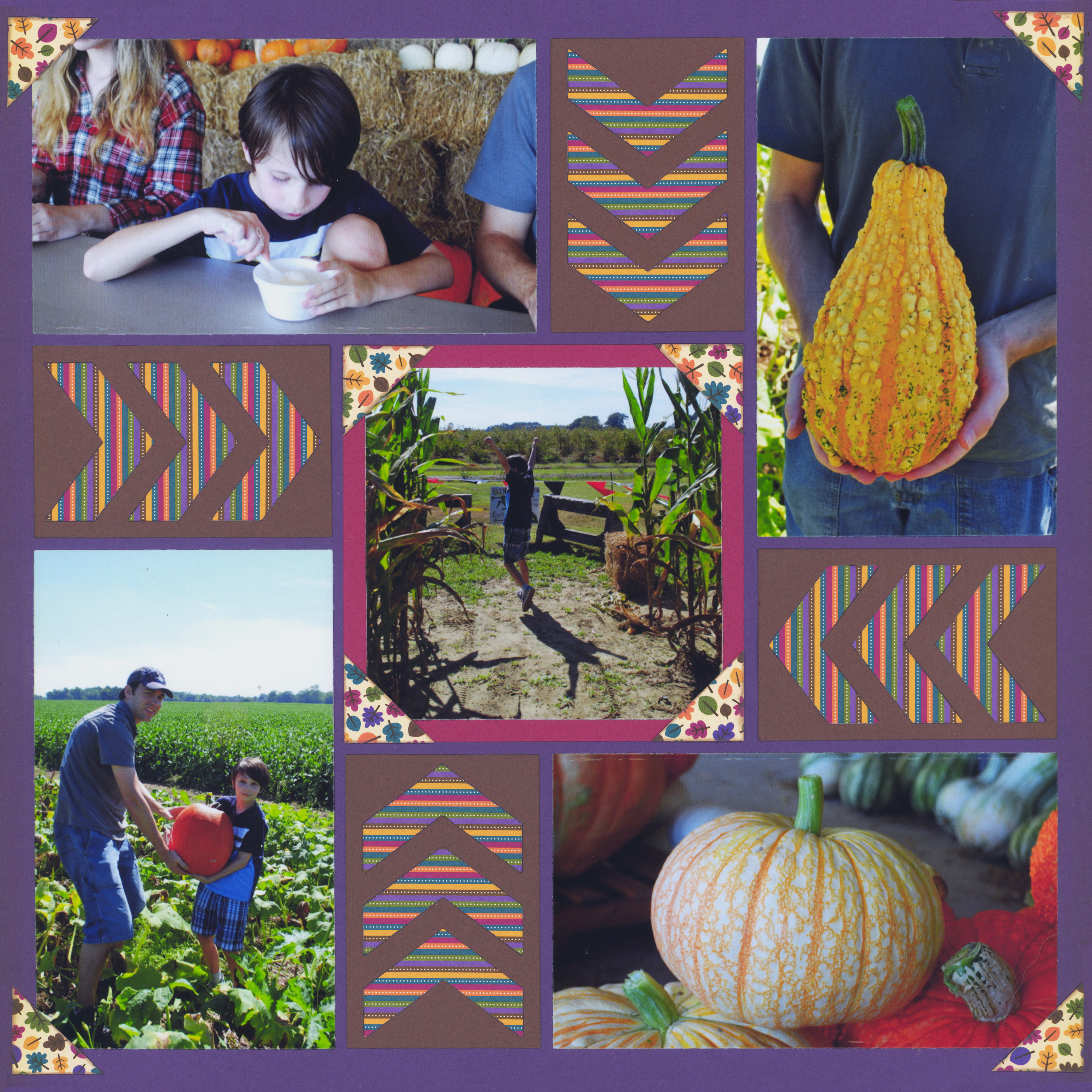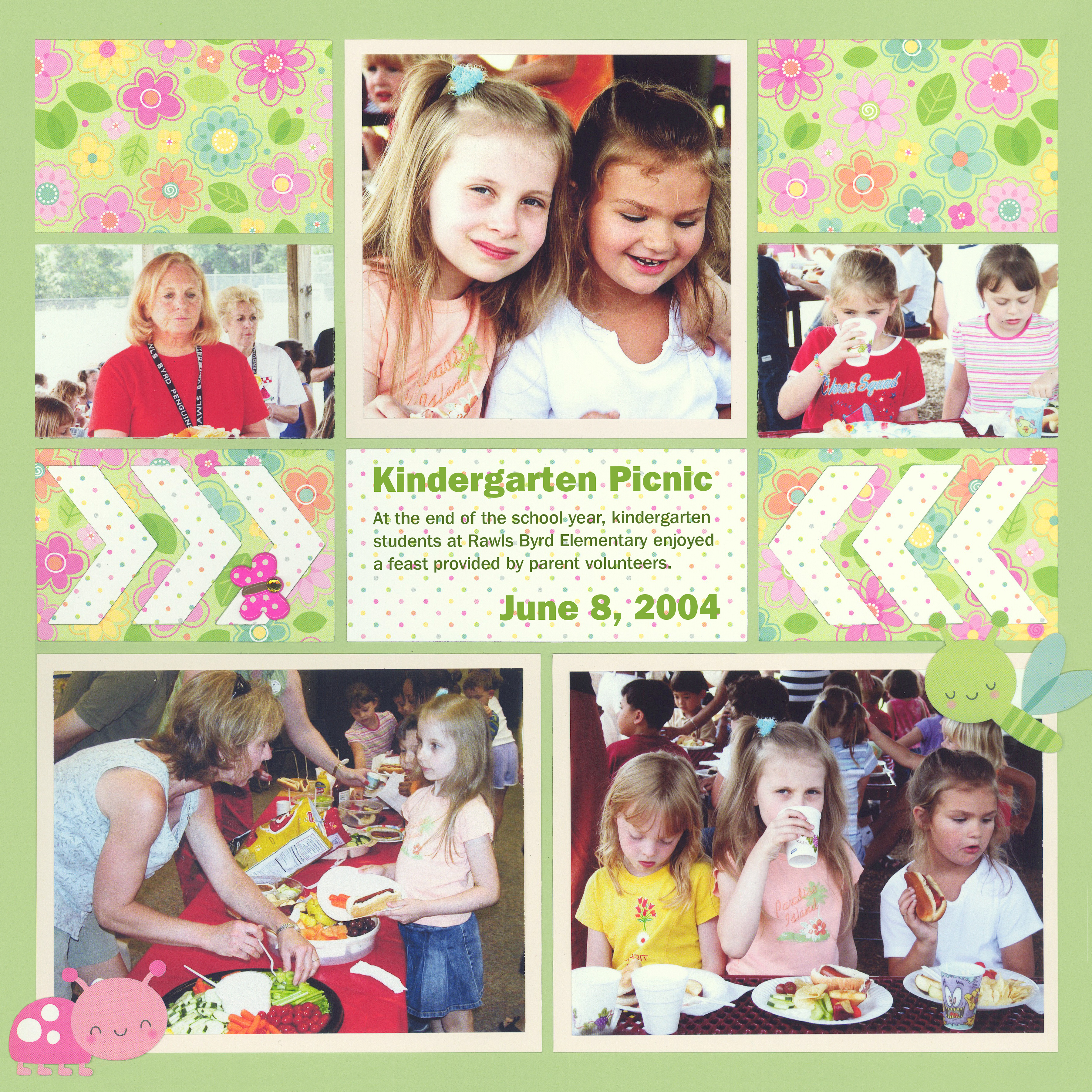 The four 2sq x 3sq spots on the pinwheel style page shown above, (pattern No. 103) gives the chevron die the perfect placement to draw attention to the center photo while adding pops of color to the page.
In Kindergarten Picnic (pattern No. 341), the chevron shapes, cut from soft pastels, are used to subtly draw attention to the center journaling block.
This "Give Thanks" page (pattern No. 153) by Andrea Fisher, shows off a bright idea – using the chevron shapes as backdrop for a page title.
In Andrea's "Emmi Ballerina" page (Pattern No. 131), high contrast colors are used with the chevron shapes to bring attention to the centered focal photo.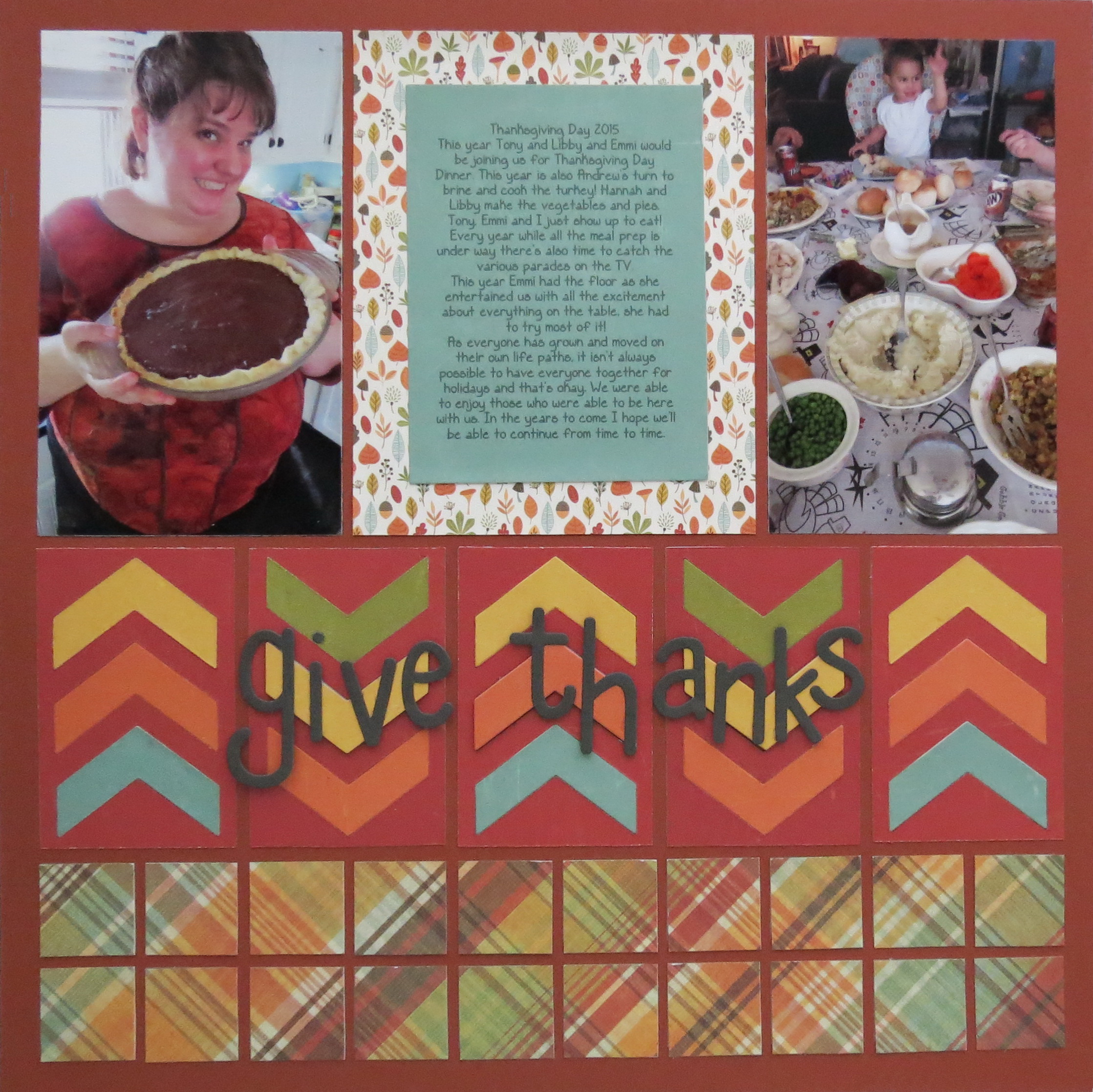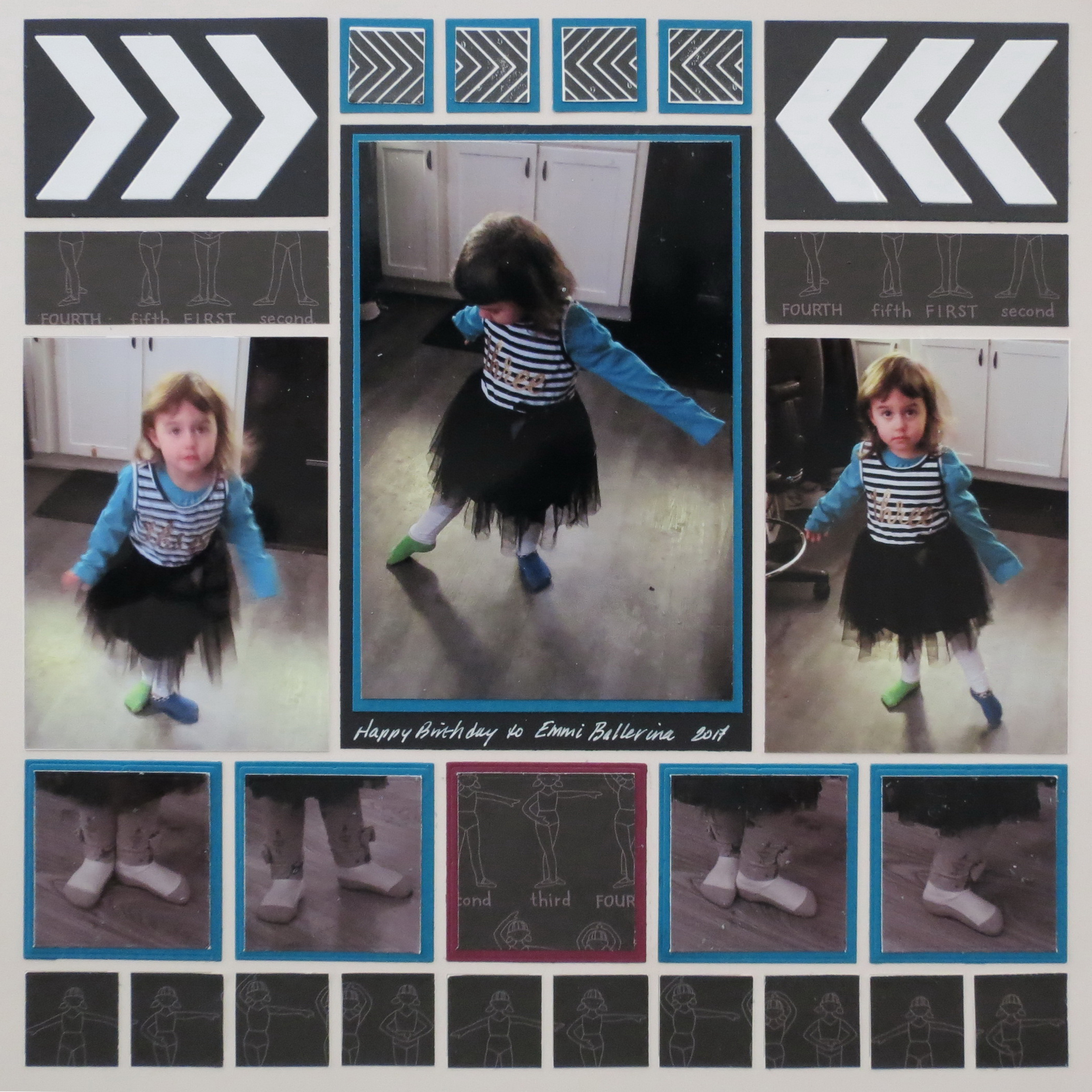 See the Mosaic Moments™ Chevron Die in Action.