I love lighthouses and I love to get my feet in the sand, so if I am near a large body of water, I try my best to get near it. As I was trying to find this lighthouse, my husband admitted he had never been in Lake Erie. I grew up swimming in the lake every time we went to Grandma's, so I was determined to help him share in one of my childhood experiences. Granted, we only put our feet in the water this time, but it was still an important event and deserved a special page in the scrapbook.
I started with Mosaic Moments Grid Paper in Sandstone.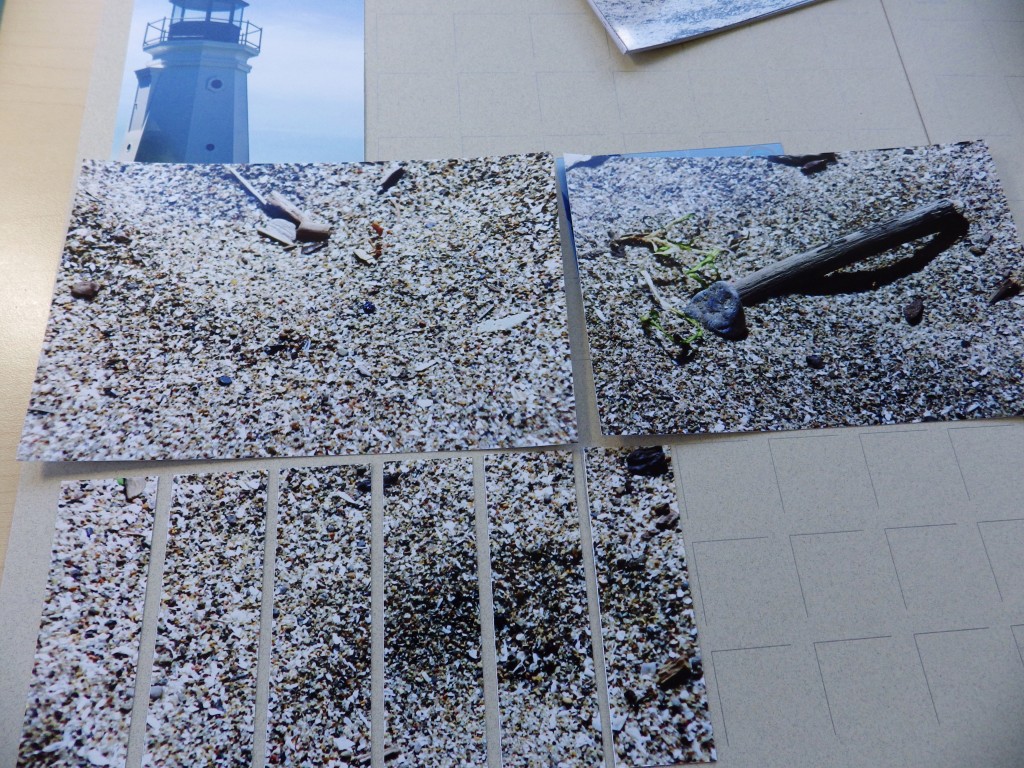 One of my favorite Mosaic Moments techniques is to cut multiple photos into strips and combine them to create a large panoramic photo. The space between strips is just enough to trick the eye into thinking that it is one photo.

I brought home a few of the pebbles from the beach and added them to the page. I love that once the basic grid is covered, you can add any embellishments you want to.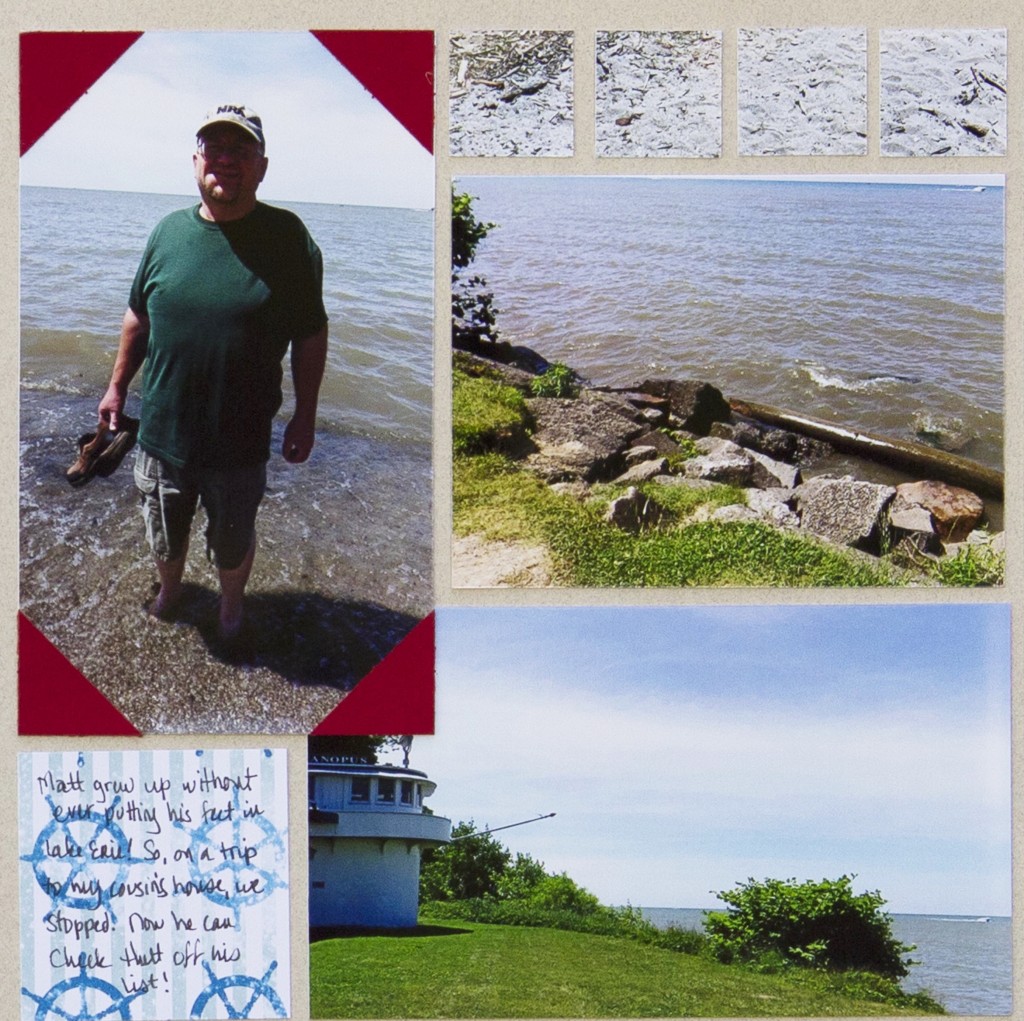 I wanted the photo of my husband in Lake Erie to be a focal point, so I added Corner Tiles in Brick to the corners of that photo.
I was also having trouble fitting all of my photos onto the pages, so I overlapped the photo of my husband onto the one showing the shoreline.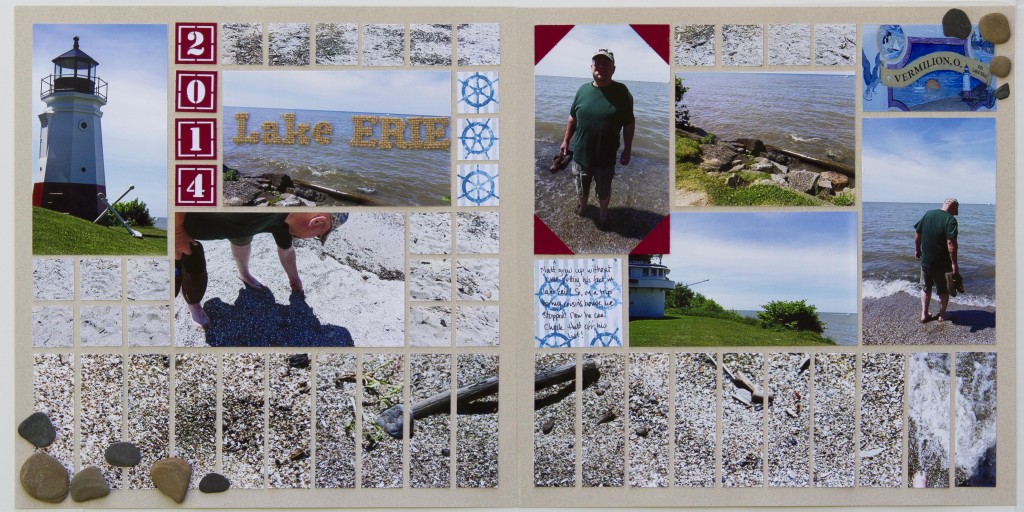 To help balance the deep brick Corner Tiles, I added the date using the 2014 CornerStone in Brick onto the left-hand side of the page.
Candy