As summer approaches it's time to try a few red, white and blue layouts for our patriotic holidays. We begin with Memorial Day in May, Flag Day in June, Independence Day in July and Labor Day brings up rear in September.
We can use a variety grid papers to carry our theme, like Scarlett, Brick, Chili or the one I'm using today, Maroon. My favforite go to red is Brick, but for a primitive Americana look it's going to be this deep, rich red Maroon.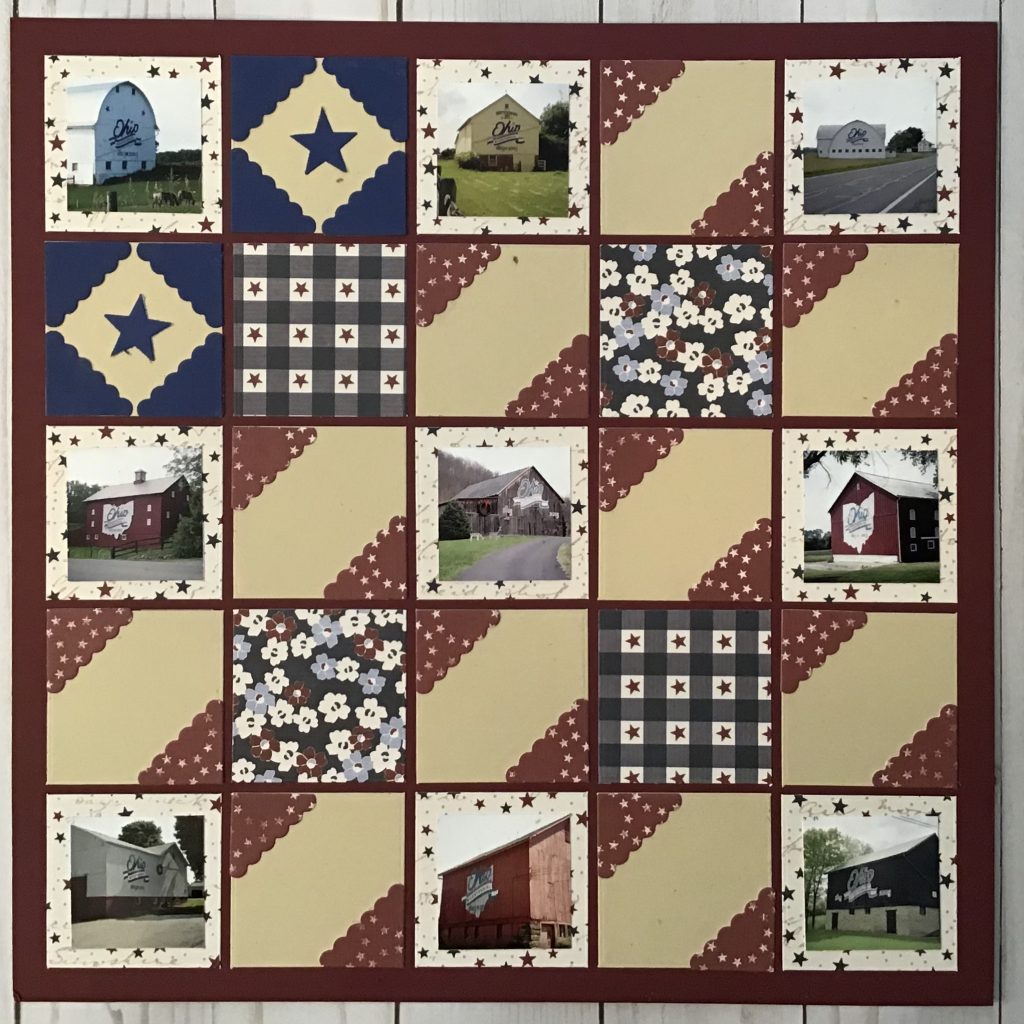 I've paired this Maroon with a patriotic paper collection from Simple Stories, Land of the Free. I was inspired by one of the papers that had a quilt pattern. I'd been using the Scallop Dot Mat on another project and thought I'd try to replicate the pattern on the grid using the corner scallop die . I thought the scalloped edge would bring a nice change up to my layout.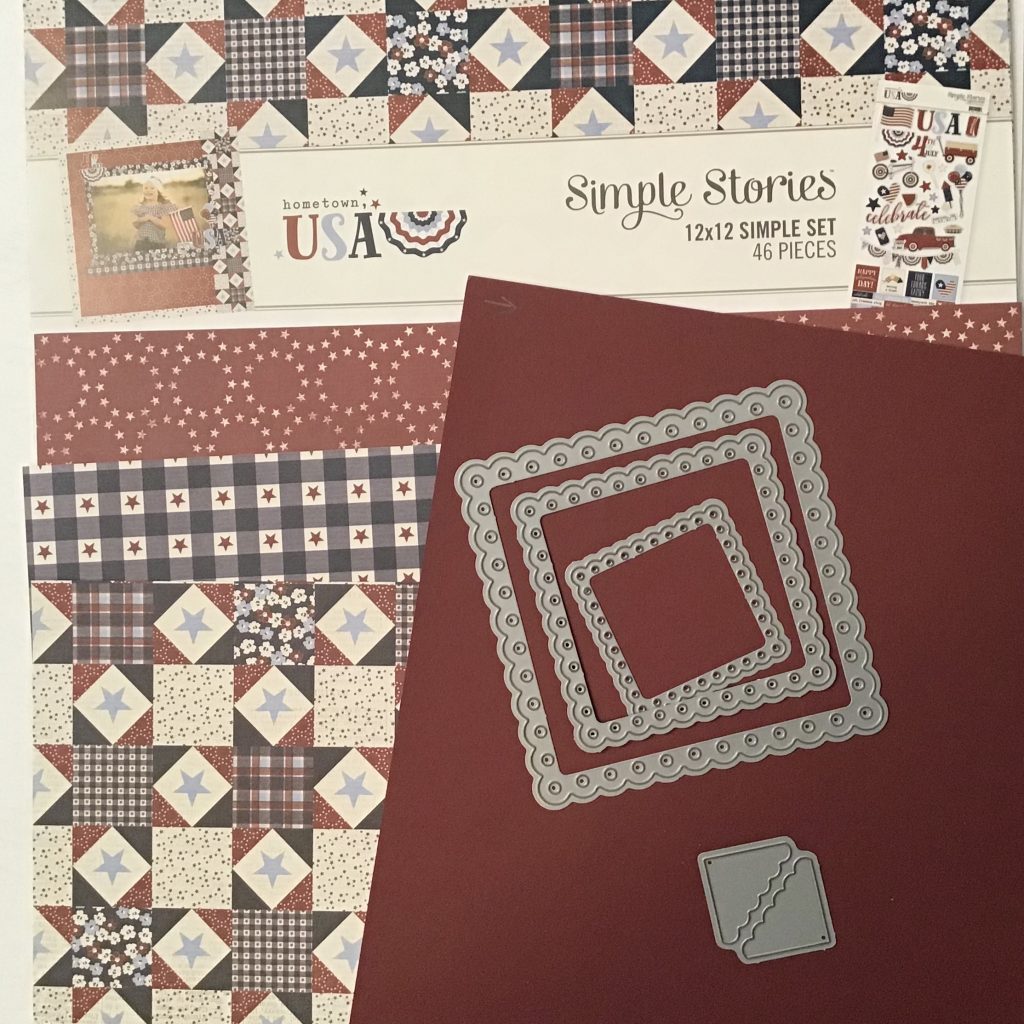 Using Pattern #101 All Squares I have cut kraft colored cardstock for half of the squares. Then 9 squares in the lightest color and 4 in the red, white and blue pattern for the center.
I then cut 8 corners in blue and 20 squares in the primitive red pattern paper.
The blue corners are placed in the top and side number two spots of the pattern. I also cut two stars in blue from the triple star 1×3 die.
On all of the remaining kraft squares I places two corners at opposite sides so that they line up in rows diagonally.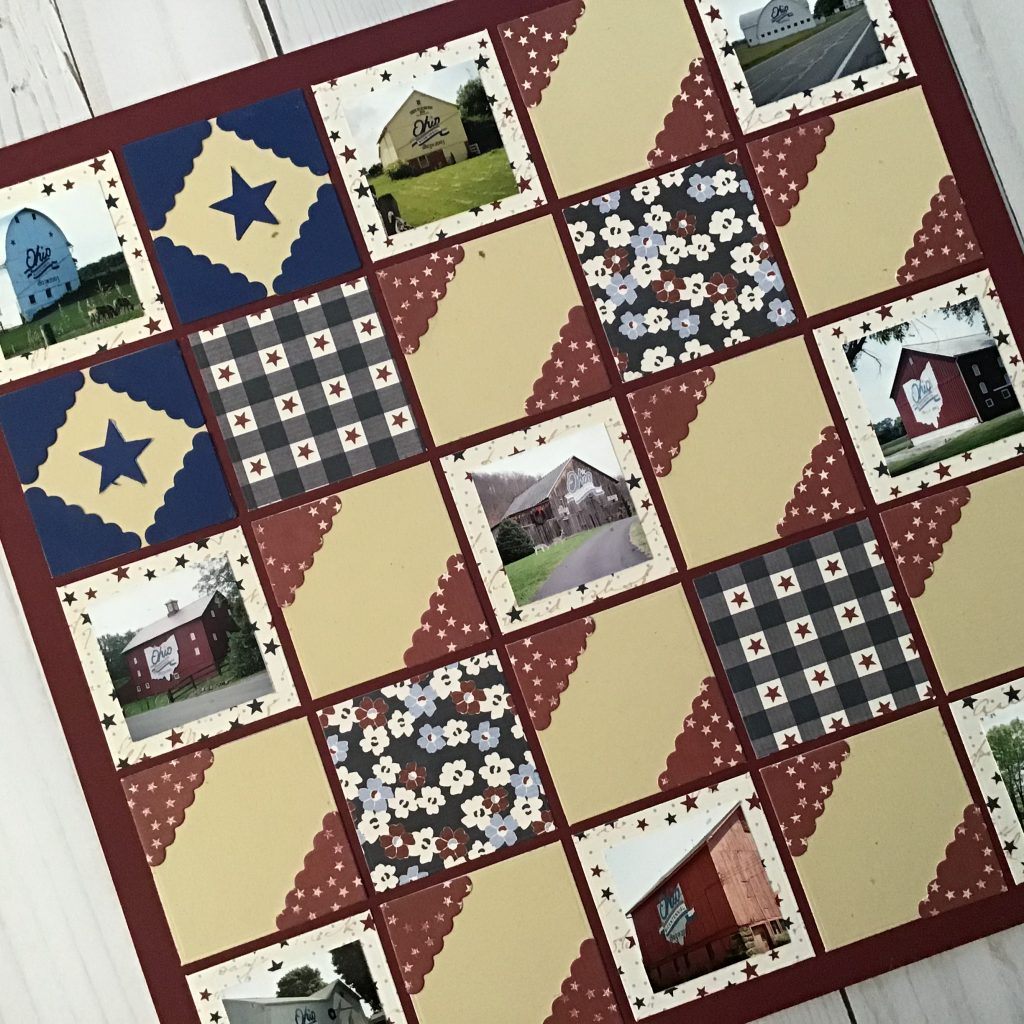 In the lighter squares I've added my barn photos. Old barns are perfect for this color combo, but with other shades of reds and blues you can get whole different looks. Brighter colors like the patriotic color series from Doodlebug Designs will give you a playful look. Bold colors will frame your national monuments or fireworks events with a strong, traditional feel.
Color combinations can act to set the mood from picnics on the 4th to Memorial Day ceremonies in May. What red grid will help you set the theme on your Patriotic pictures the summer?
Andrea Fisher