What I have used to get started to create my quick pages: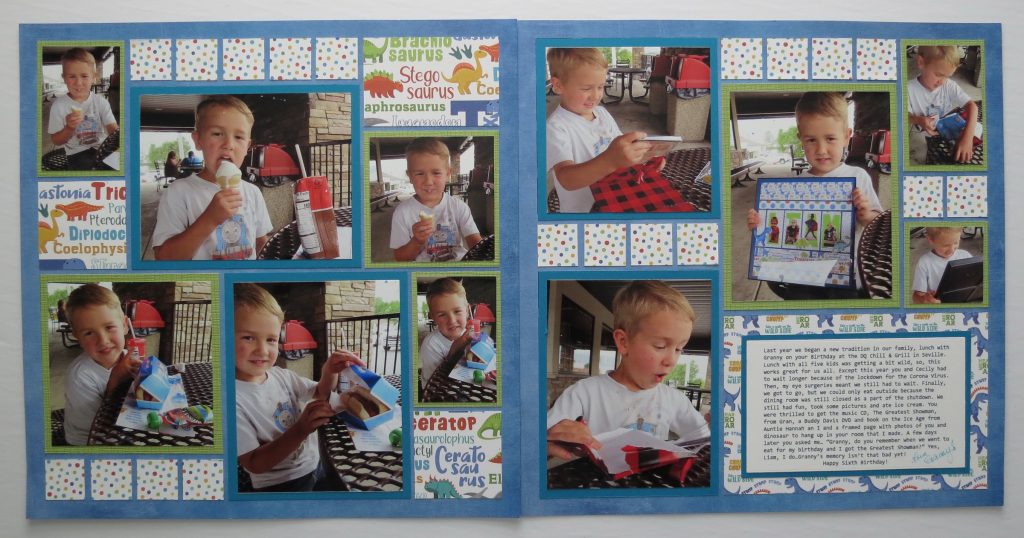 PhotoPlay's Jurassic Collection by Becky Fleck
Cardstock in green crosshatch by Darice and teal from Michael's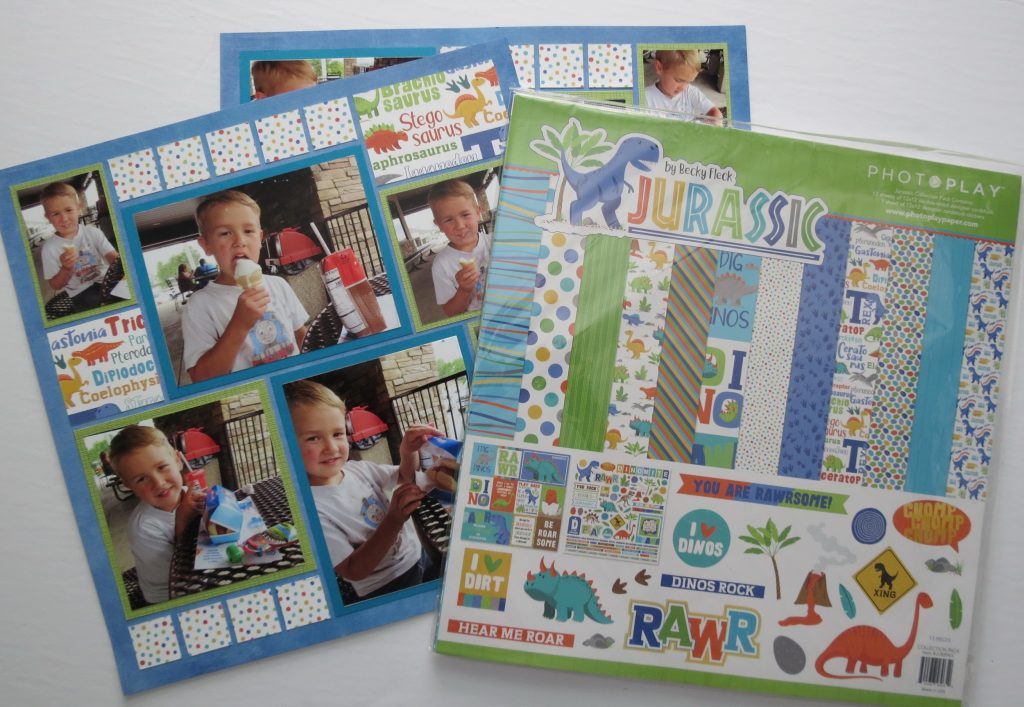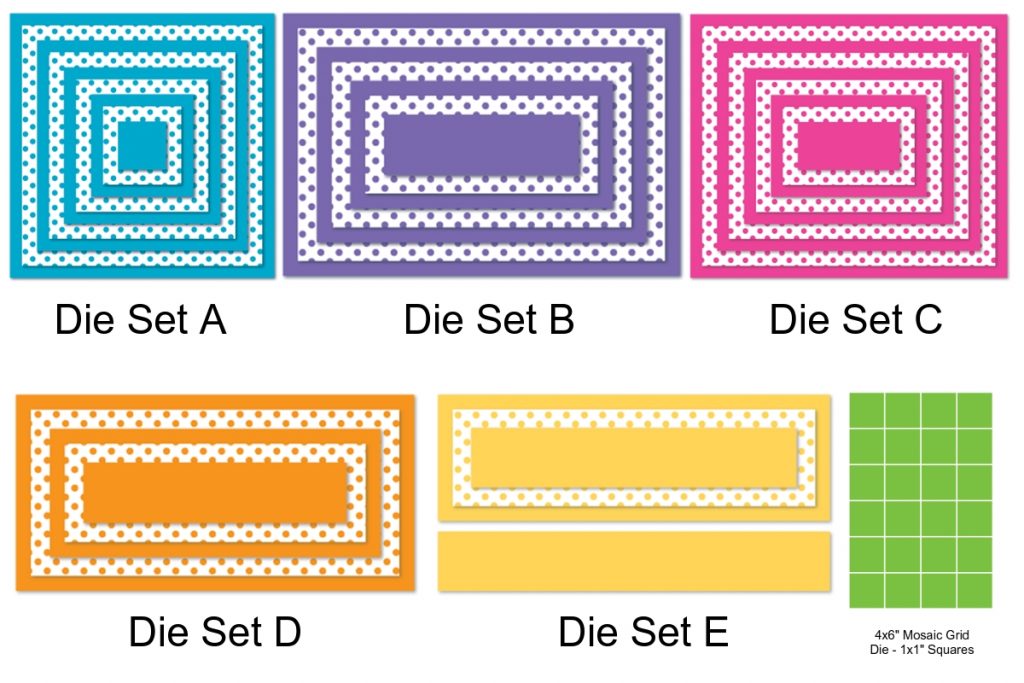 The First Step to creating a page that will come together quickly is to select a layout or two that will use many of the same dies from the set. Die Sets A, B, and C plus the layering dies help to make this a quick page.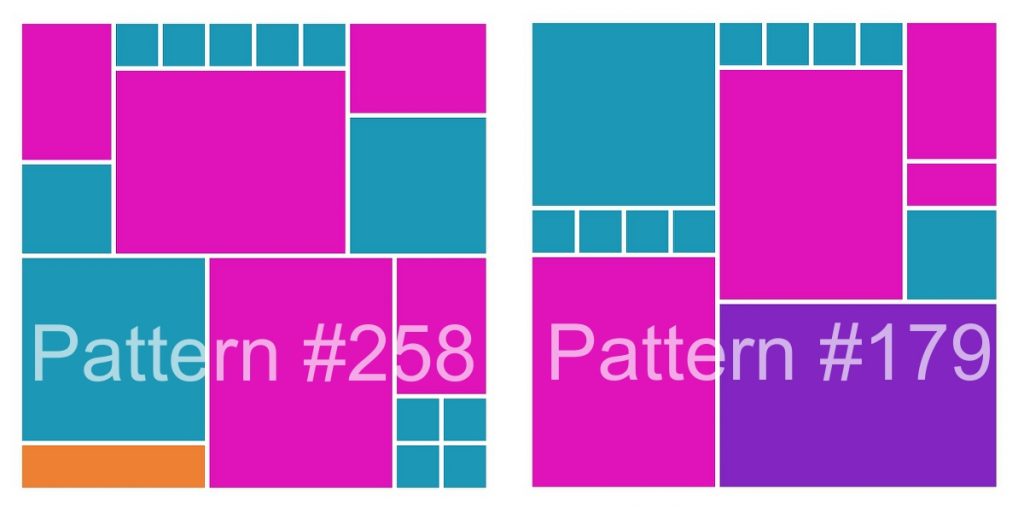 Patterns #258 and #179 complement each other with similar sizes and spots, from 1×1, 2×2, 3×3 and 4×4 squares to use from Die Set A. Then Die Set C will give me 2×3 and 4×5 blocks and of course an extra 4×6 from Die Set B. However, I hand cut the larger 4×6 block because I was trimming a section from a larger 12×12 patterned paper that I wanted to preserve as much as possible for remaining projects and it was just quicker and easier by hand. This becomes the base for my journal block and I used the layering BL for the journal layer.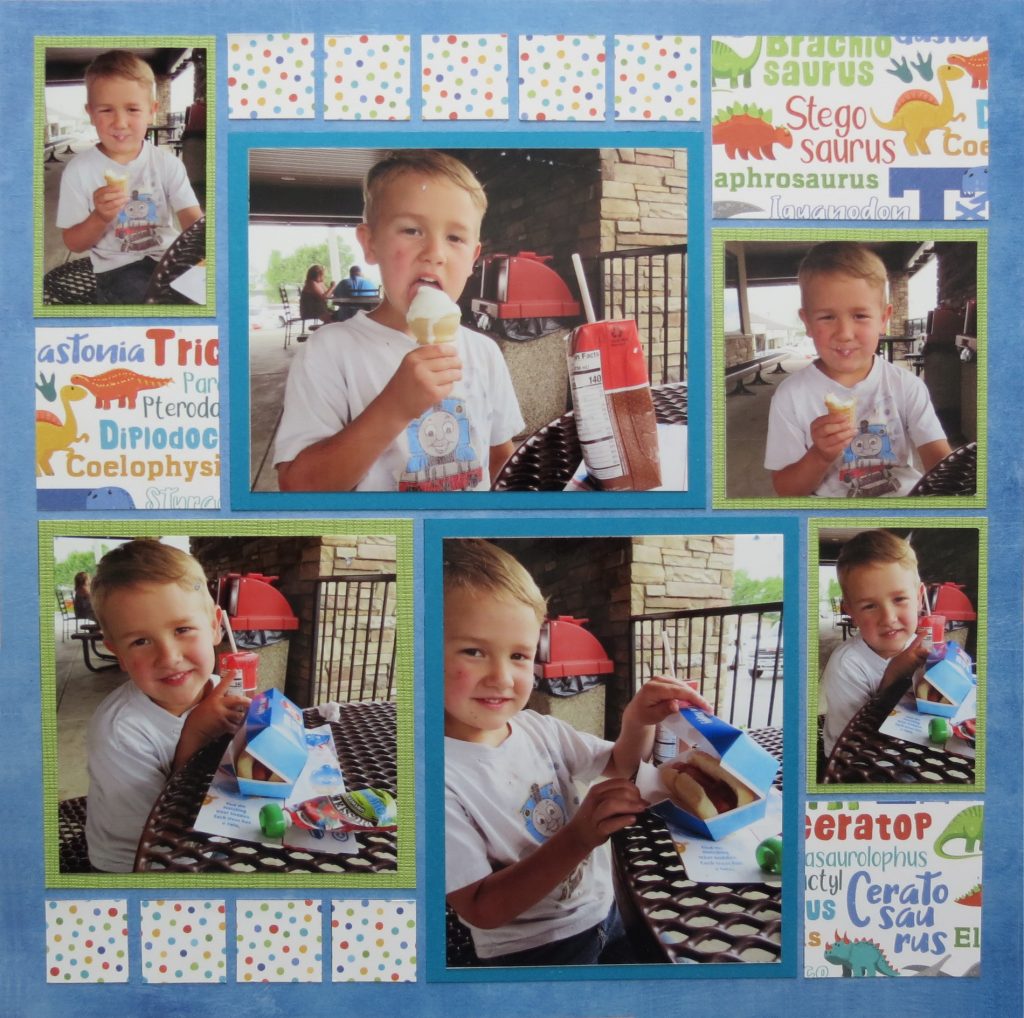 The Second Step was to find ways to have the patterns work together a bit better. I made a few adjustments to the pattern turning a 2×1 and 1×4 section into all 1" squares and then turned one grouping of four 1" squares into a 2×2 block. These are simple changes and allowed me to make both pages blend a bit more smoothly together.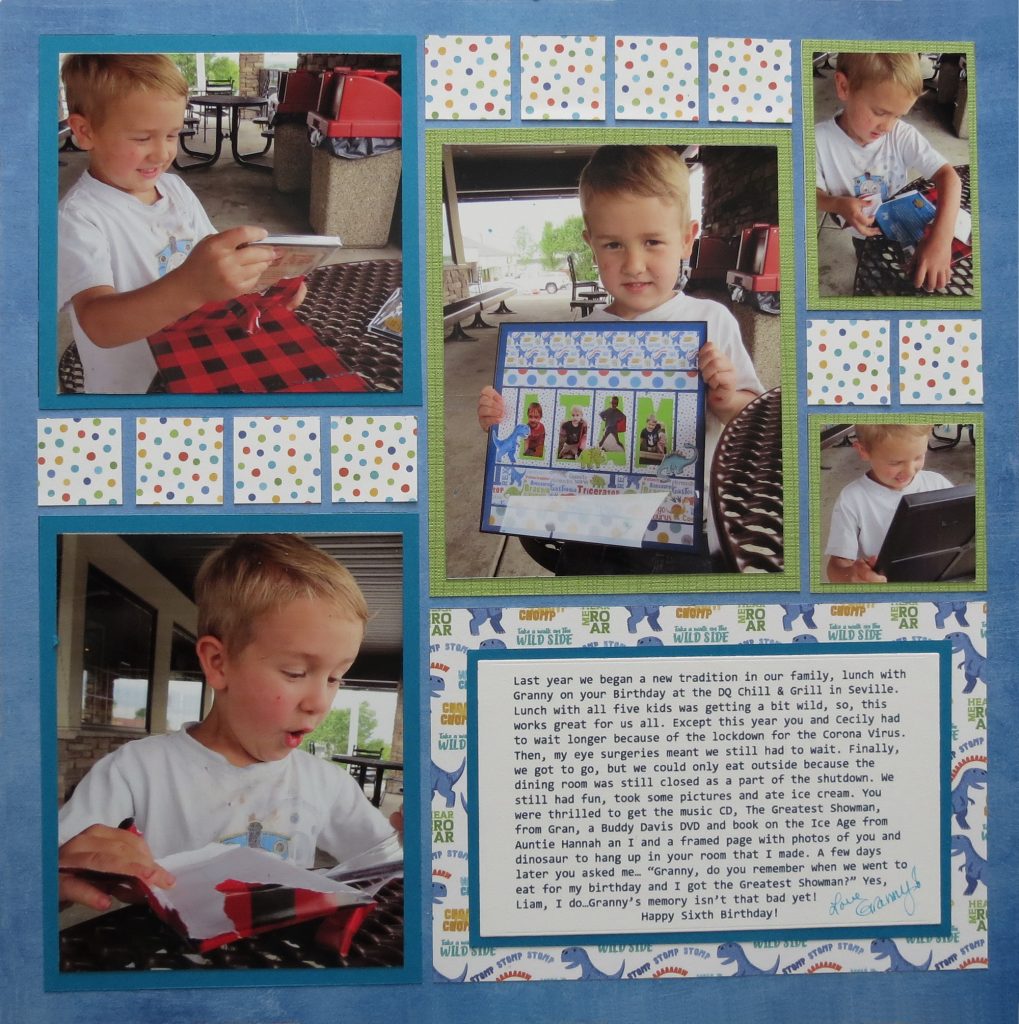 In the third Step I composed the wording then printed it on 4×6 cardstock then used the 3.25" x 5.5" die from set B to center and cut the journaling. Then measuring the section, I added a slightly larger teal mat to make the words stand out from the patterned paper below.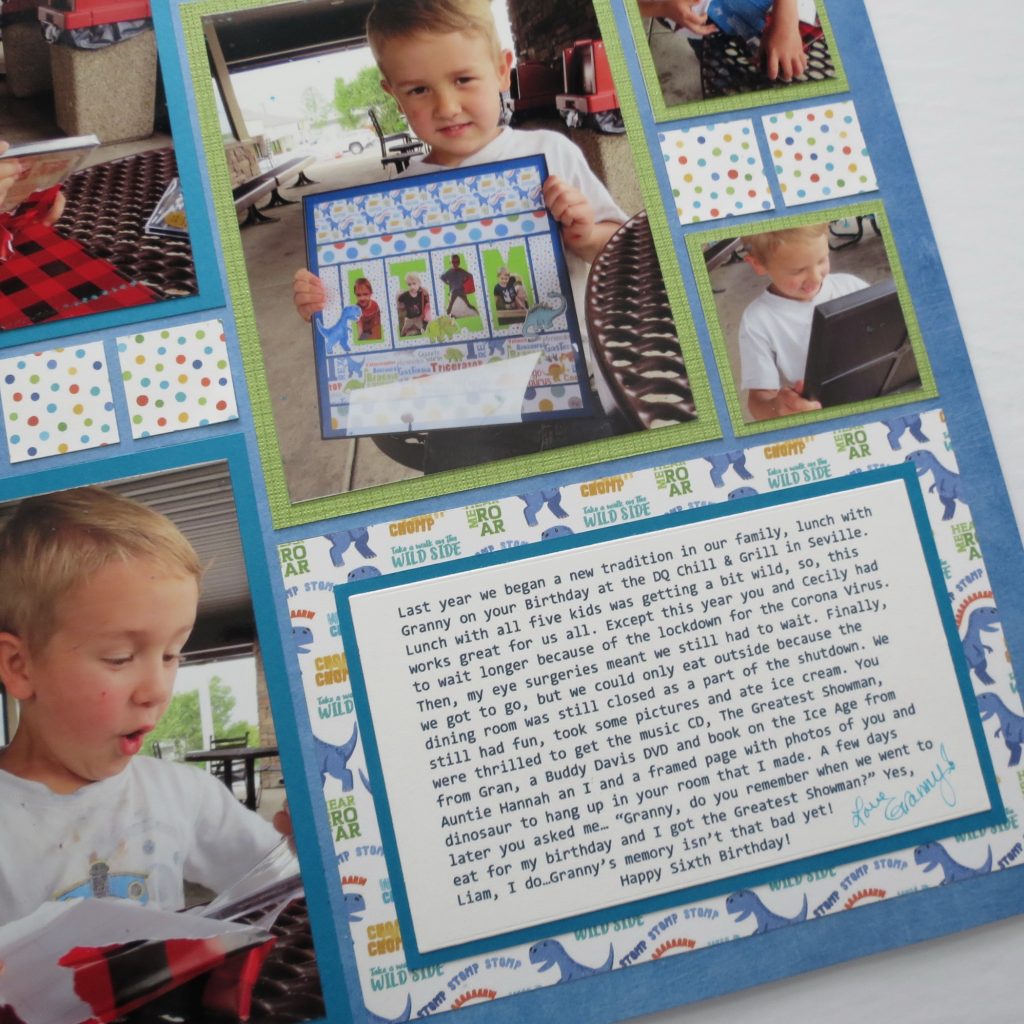 I think preparing, composing, printing, and matting the journaling was the most time-consuming part of this project, once the photos had been selected. I think that it's time well spent to add a few words or a title to your layout, so don't skip it just because it takes a little more time!
The Fourth Step was selecting the cardstock for the mats, this time pulling colors from my patterned paper instead of my photos. Using two colors add some variety and interest to the page without being too busy or overwhelming the viewer with too many bold colors.
I'll even throw in a Fifth Step. Enjoy what you have created and share it with someone! We've got online communities where you can do just that! Please join us and share your quick pages you've created with the Basic Dies in our Facebook groups.
Andrea Fisher