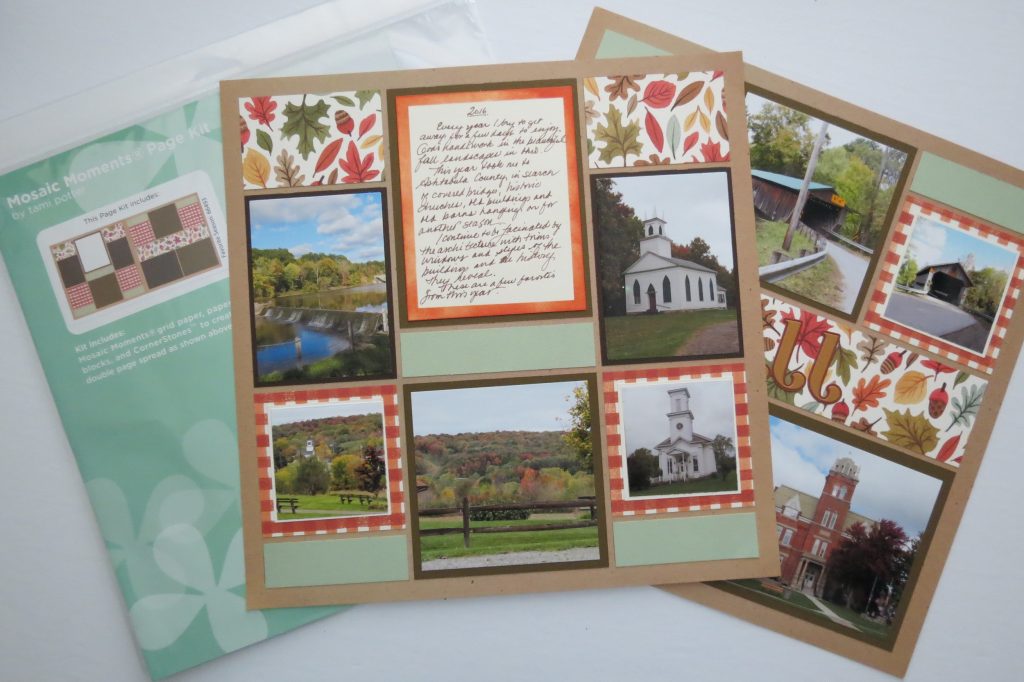 This page kit, Favorite Season Kit, is perfect for adding journaling in different spots. I have made mine in the large center spot as I decided handwriting would be a good touch this time. I also inked the edge with Tim Holtz new Crackling Campfire Distress Oxide by creating a mask with a cardstock 1/2" smaller. I thought the ink was a good match to the plaid on the page and would keep the ivory from looking so stark.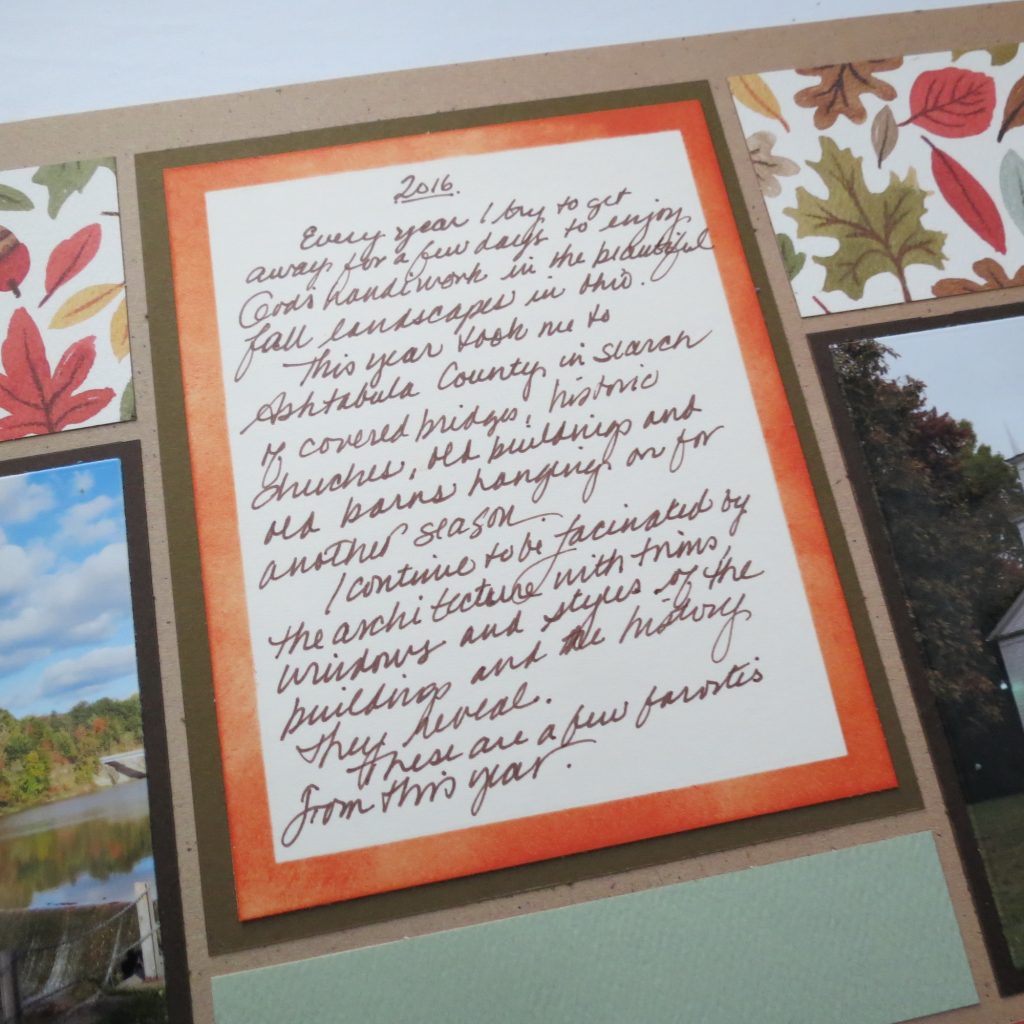 There are several 1×3 and 1×4 spots left open that you add a layer with journaling, a tag or direct to the strip.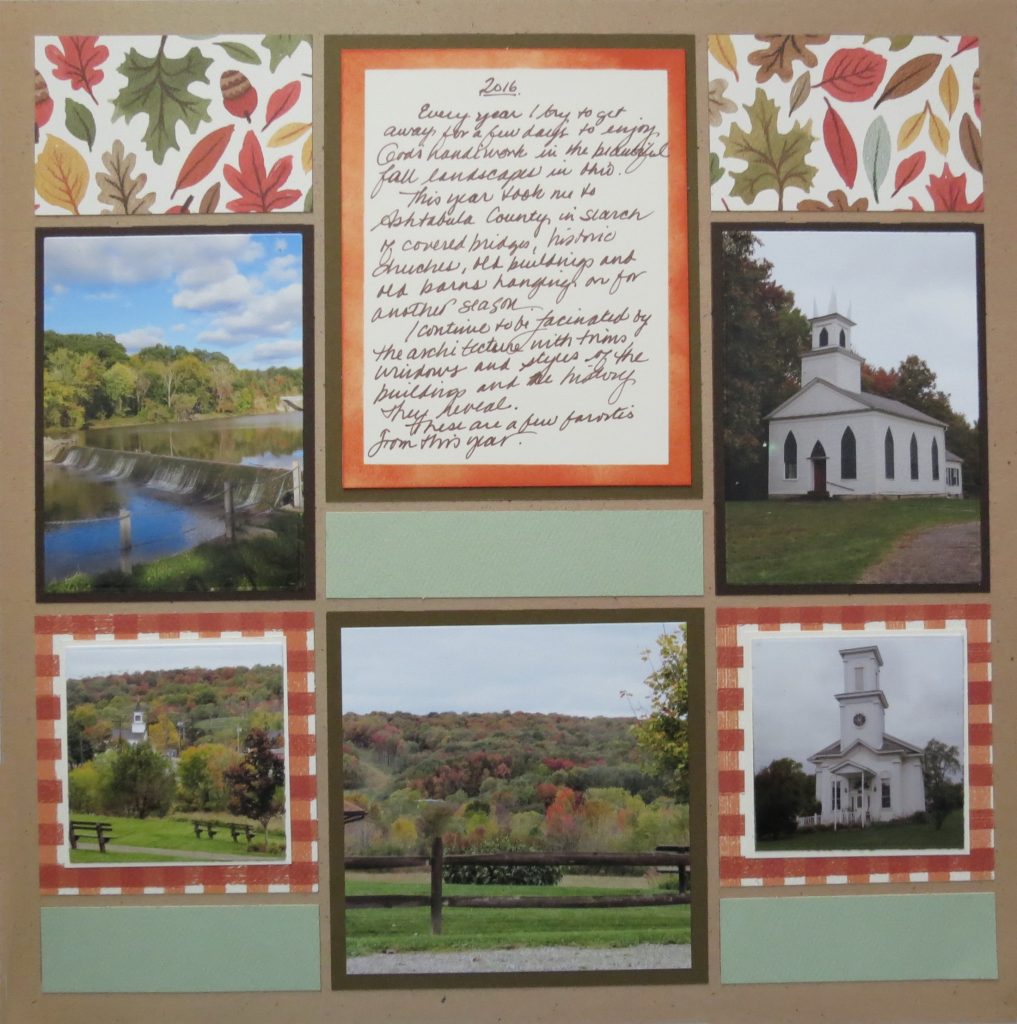 Even the 2×3 patterned paper spots above the photos on page 1 could also make nice spaces to add a layer of journaling.
You also have enough scraps from your pieces to add small tags to photos for more journaling.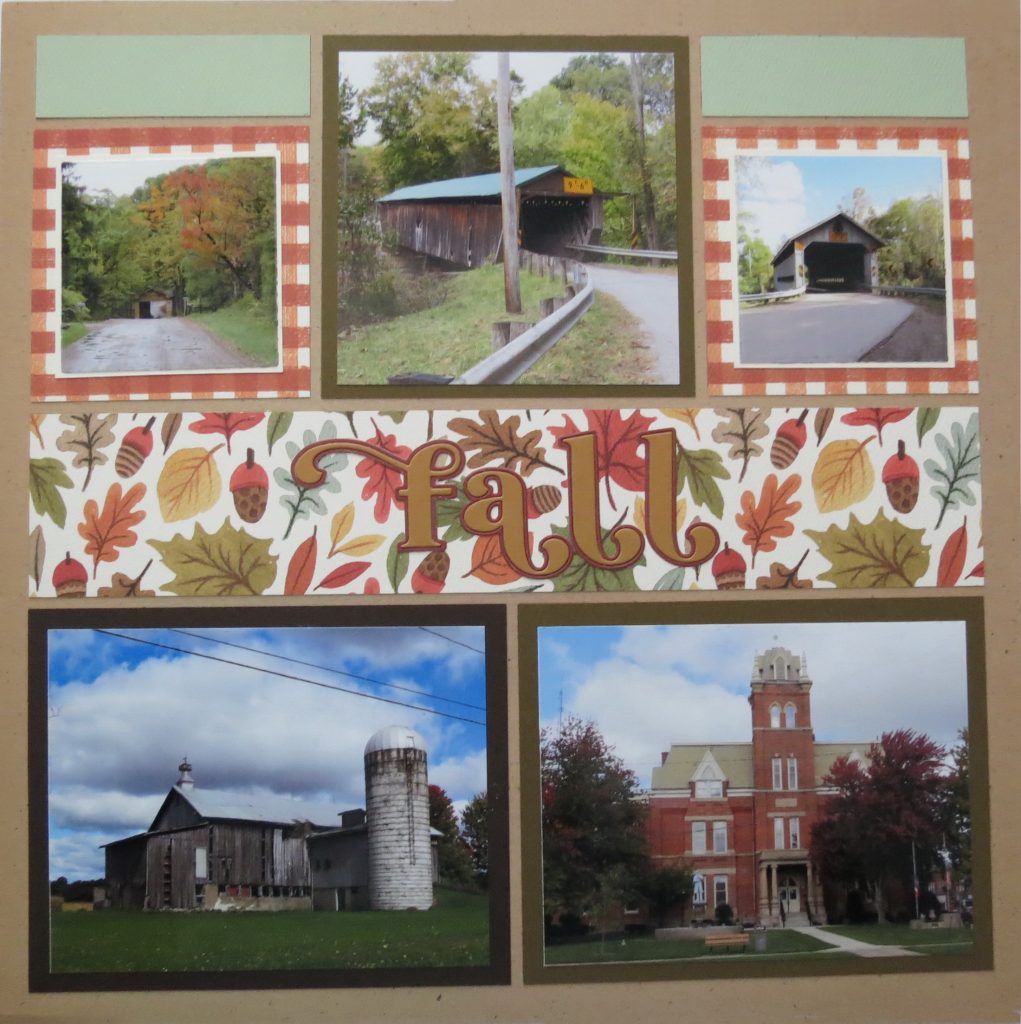 I added a title on the 2×10 strip using Pinkfresh's Lea's Ornate Lowercase Alphabet Dies, but it too could accommodate journaling.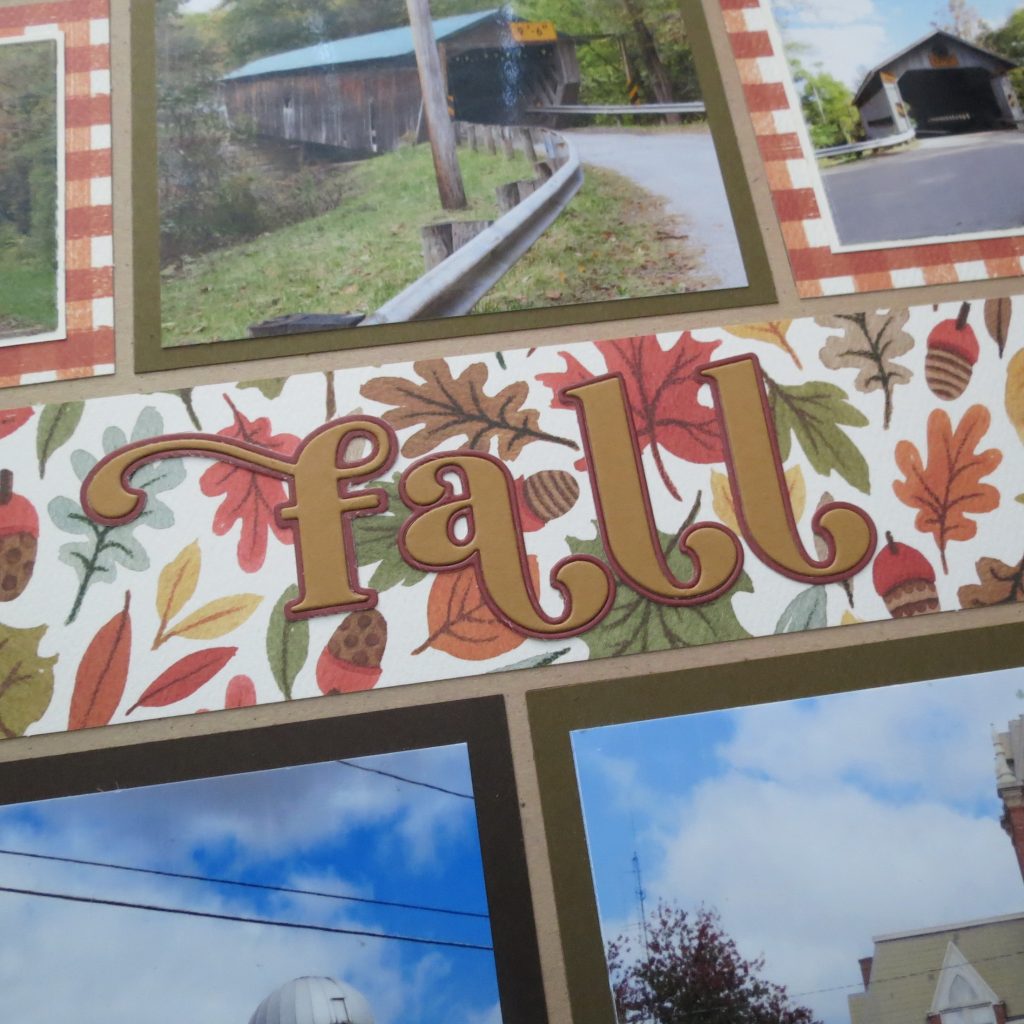 Depending on how much you need to tell your story, this page kit with a variety of sizes of spots makes this a good choice to display it all!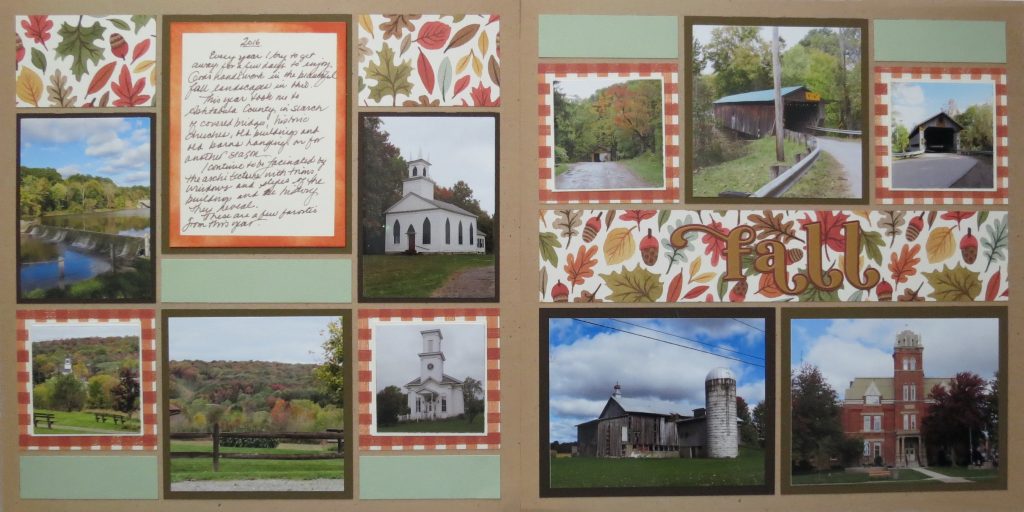 Andrea Fisher