Block Party
There are new Horizons ahead! Yes, going to change up the pattern with the Horizon Die again and this time I'm getting a lift from the summer Balloon Launch at Balloons Over Wadsworth. This time I'm getting a little help by adding in the Corner Strip Die!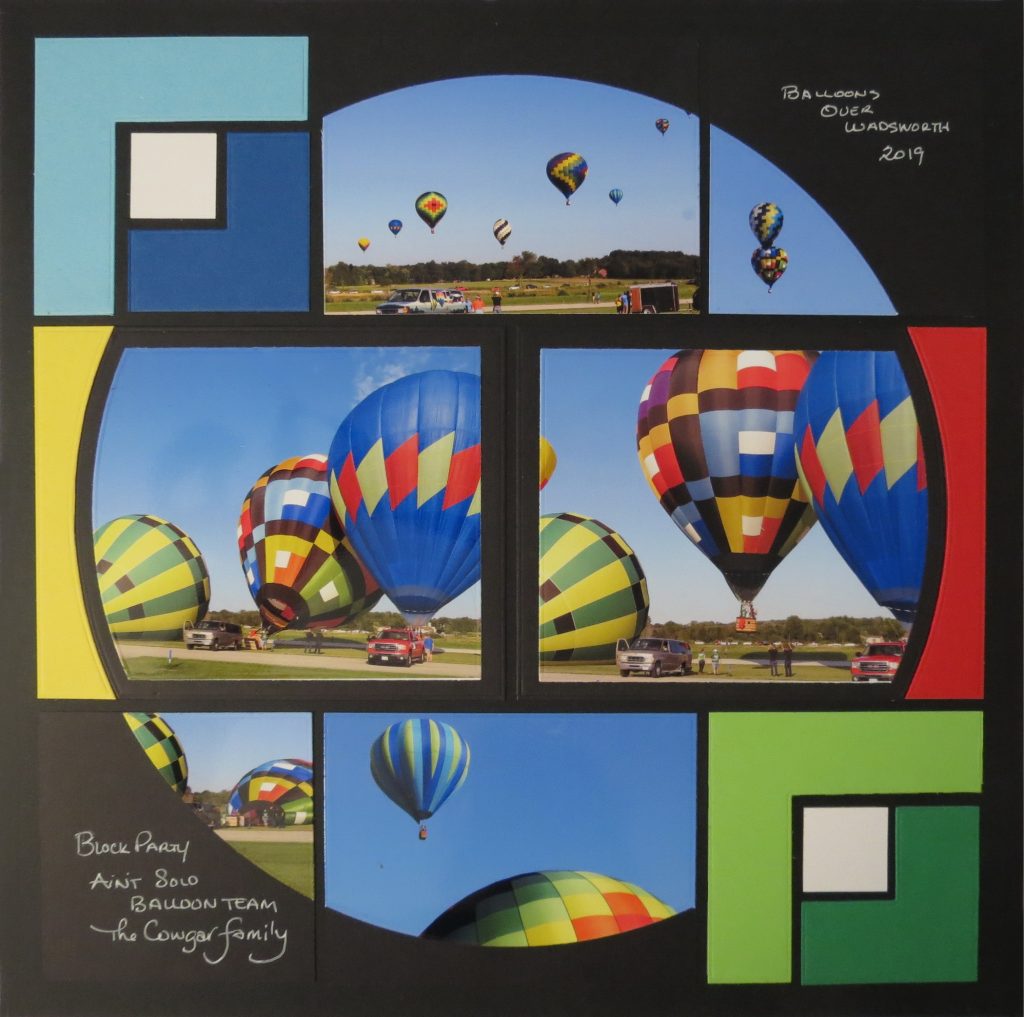 I've used Mosaic Moments 12×12 Grid paper in Black with black cardstock and a few bold primary colors. The look I'm going for can be achieved with any grid color and matching cardstock for the die cuts.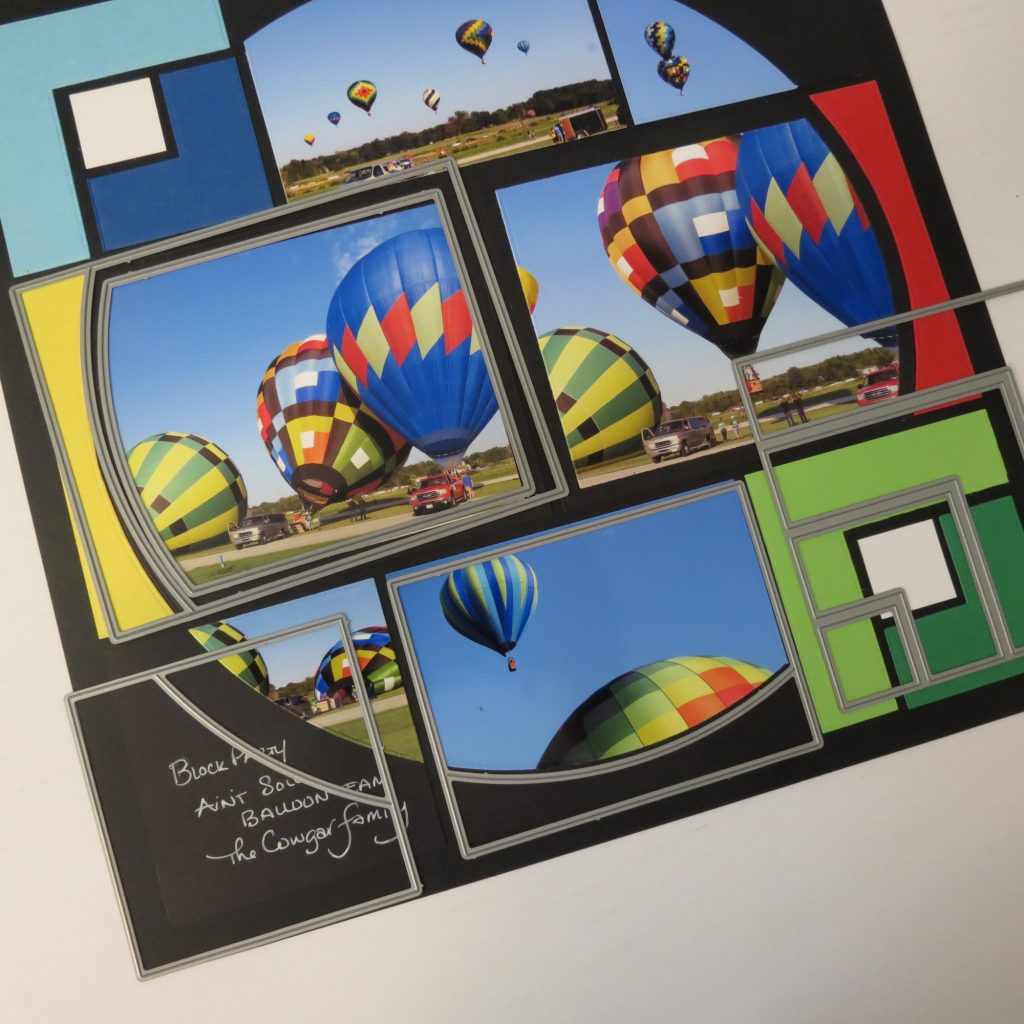 This time I'm using three dies from the Horizon Die set the 4×5, 3×4 and one of the 3×3's. I'll cut each in black. Additionally, I'll use the 4×5 to cut the yellow and red portions of the outer curve.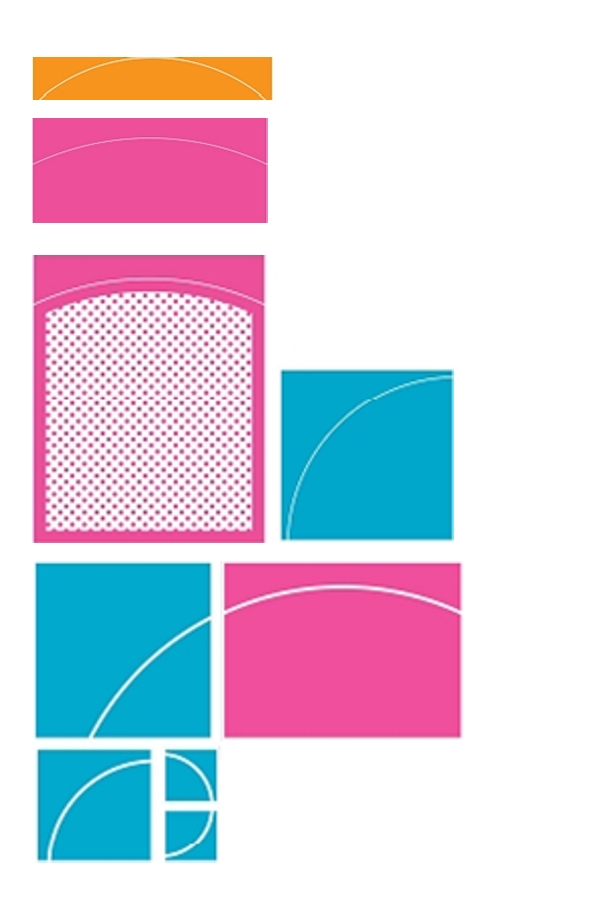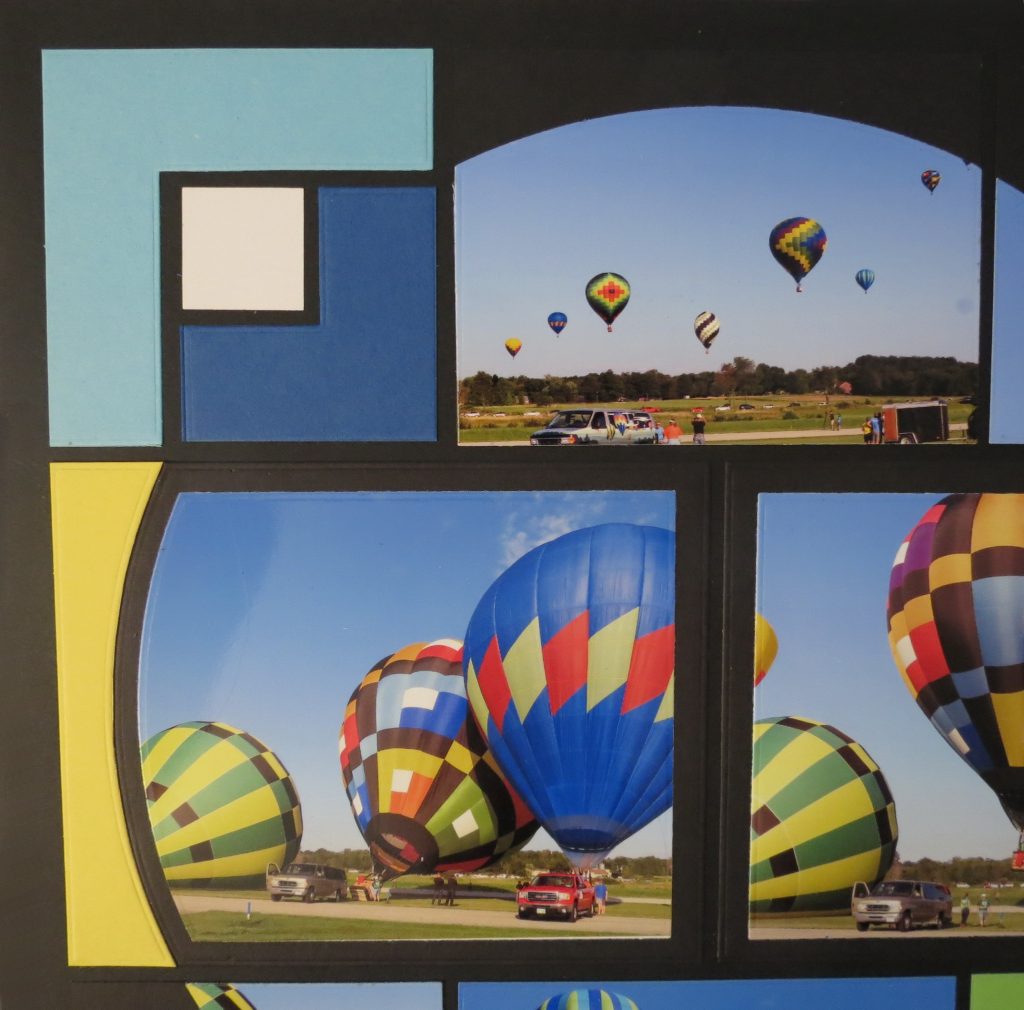 We've been following our friend's new journey as they've been training as balloonists and this year making the circuit, including the Albuquerque International Balloon Festival this October. The Corner Strip Die was perfect to create two blocks from the Block Party Balloon to fill opposite corners and interrupt the circle pattern.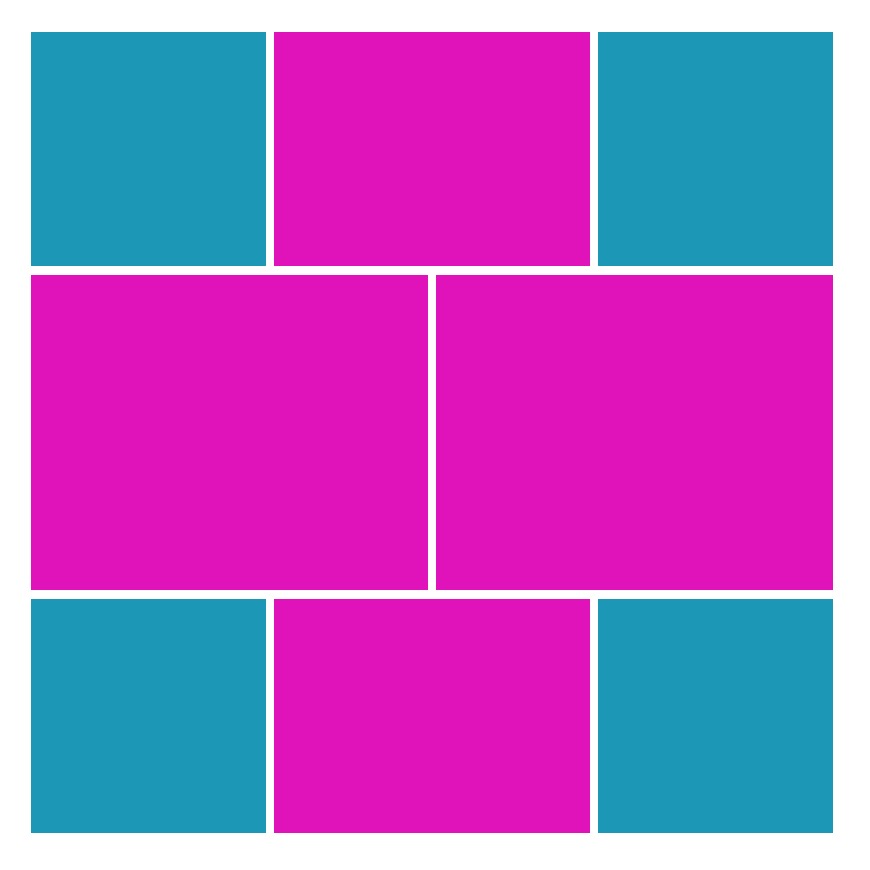 The 4×5 die comes with a layering die and this is what I used to cut the photos that form this center row of Pattern #446. The base portion in black is a nice frame to the photos with the balloons that have black prominently in their design. The blue of the sky and bold balloon colors pops off the page, too! The red and yellow ends are colors pulled from other balloons in the photos.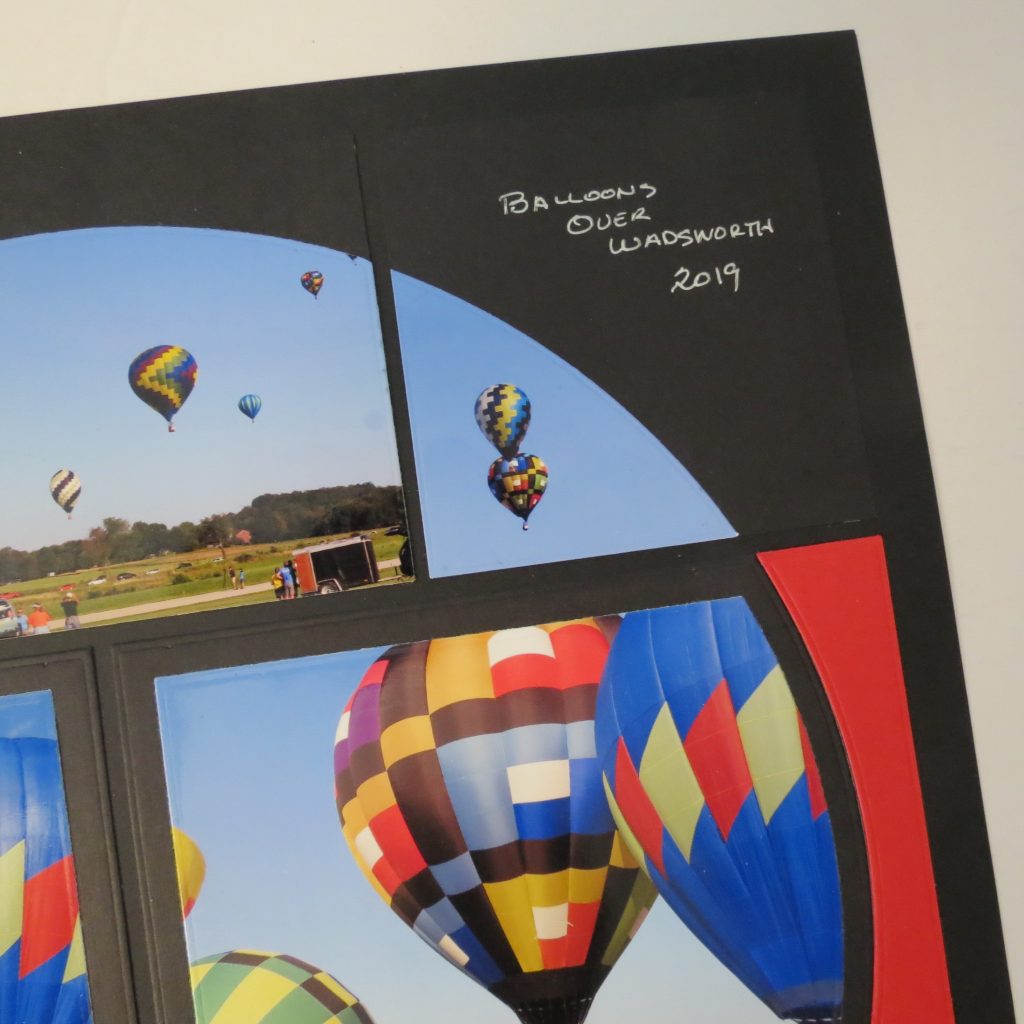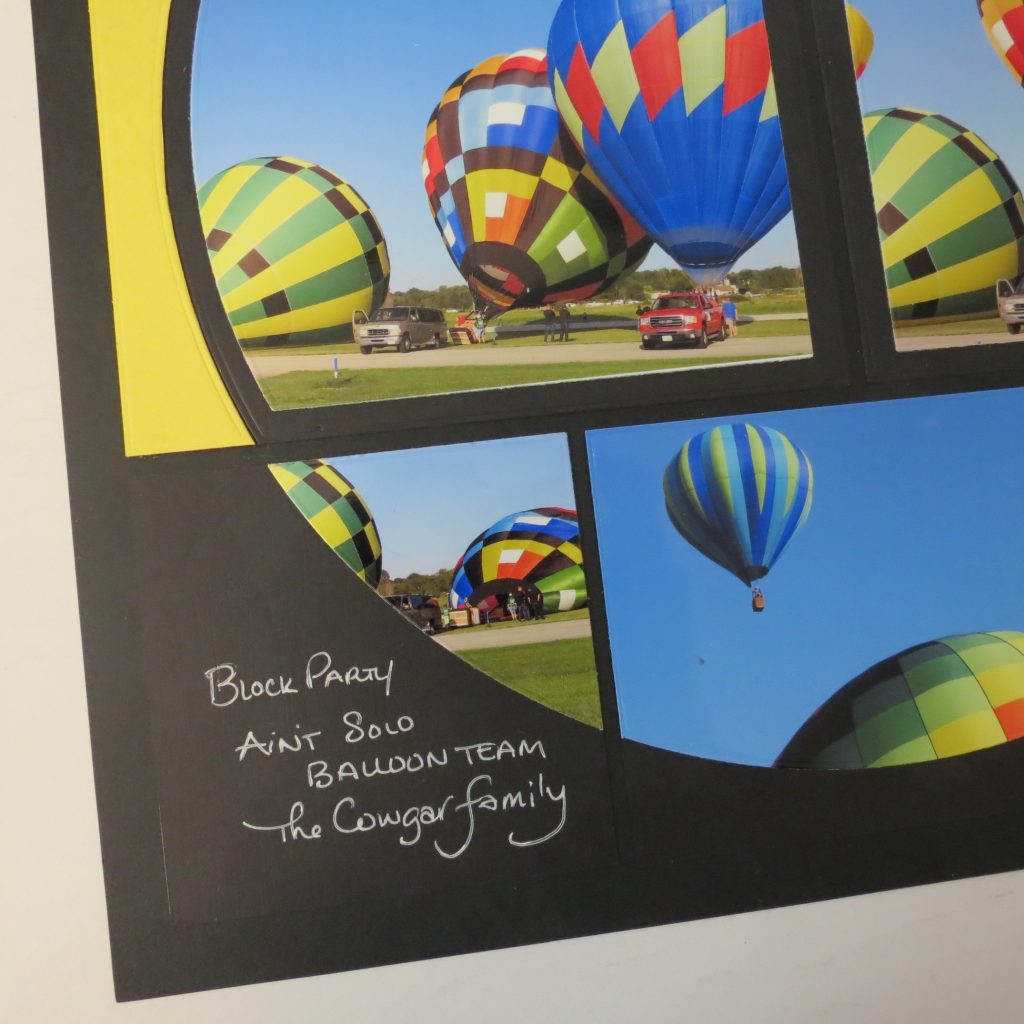 Two of the corners holding the smaller curved photo with the black background make a perfect spot to share a few words about the event and those participating in it.
Although the circle pattern has been interrupted by two square corners, the choice of background colors strengthens the visual and your eye easily completes the circle, even though it isn't really there.
Now it's time for you to bring your pages full circle and see what new Horizons are your in your future!
Andrea Fisher