The Bubble Crew
Introducing the 1×1 Grid & Circles Die Set! Just in time for pages of summer fun, this die will allow you to cut multiples saving you time for more scrapping.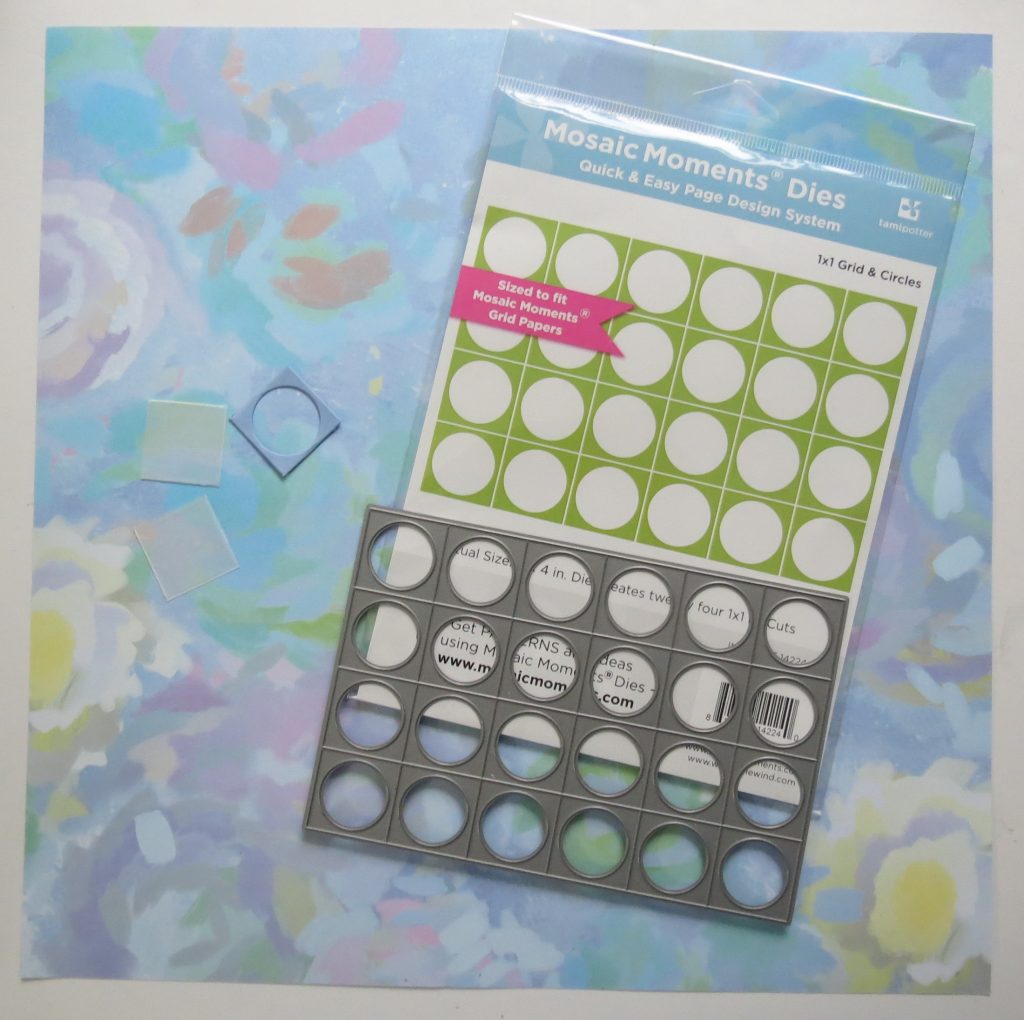 I planned this bubble fest for photos to go with this die, so when it wasn't raining the other day we took a break from our lessons to go out and play. I wasn't sure if I was going to get anything worthwhile to use as they were all over the place going crazy but in the end I found some had come out better than I imagined and I was especially pleased at how well the bubbles showed up on some of the photos.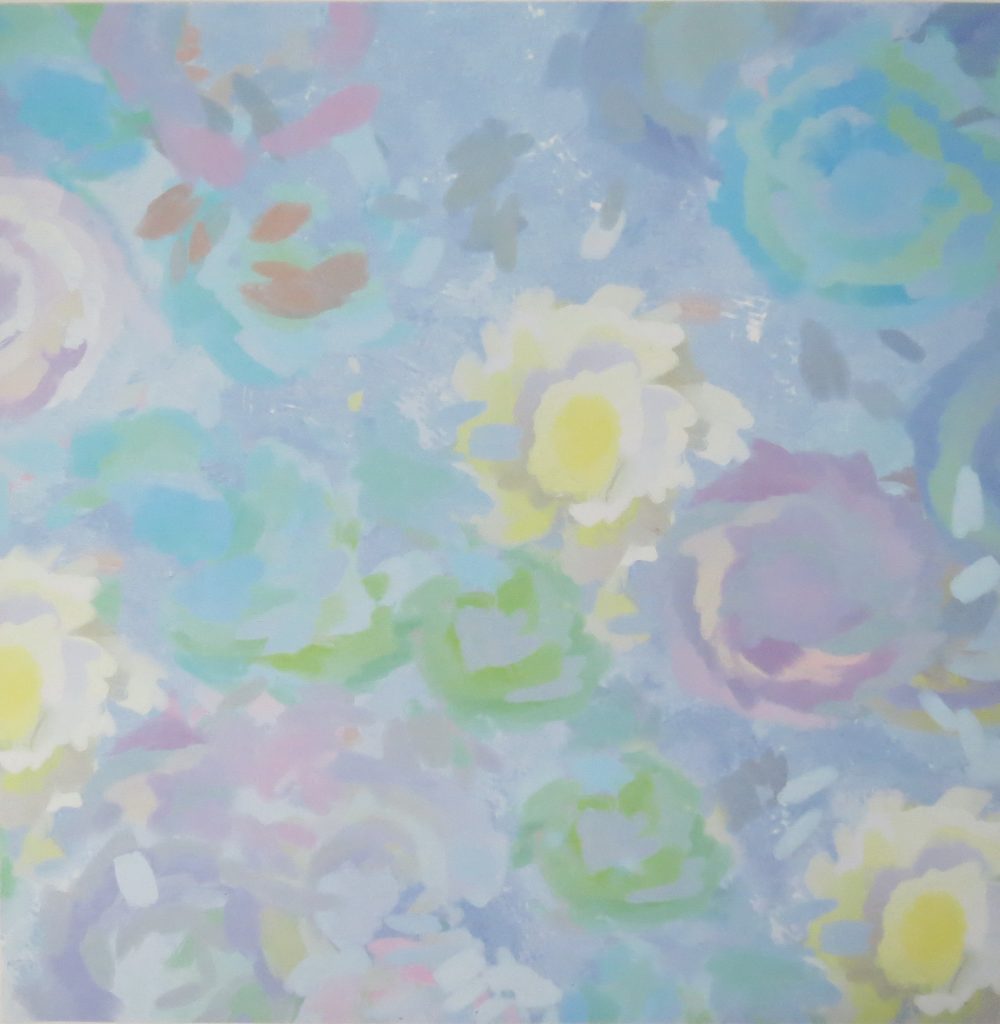 I chose the Kindness Mosaic Moments Grid paper from the Happiness Collection for this page. I liked the colors that seemed to go well with the kid's outfits and bubbles and the light floral print was perfect for their outdoor activities
Our new 1×1 Grid & Circles Die Set will allow you to quickly cut 24 – 1" square circle frames and give you 24 circles too. You will be able to use either the circle frame or the circles. I intended to use both sections, but as often happens, things changed.
PAGE 1
The bottom two rows of page one Pattern #153 are 20 – 1" squares and I've used vellum cut with the 4×6 – 1" square Grid Die. Why vellum? Well, originally I was going to cut the circle grid with this and have lots of floating bubbles on the page. But I was not getting the effect I wanted. However, I did like the diffused look with the vellum when it was 1" squares. Seeing more of the lovely paper below is a plus!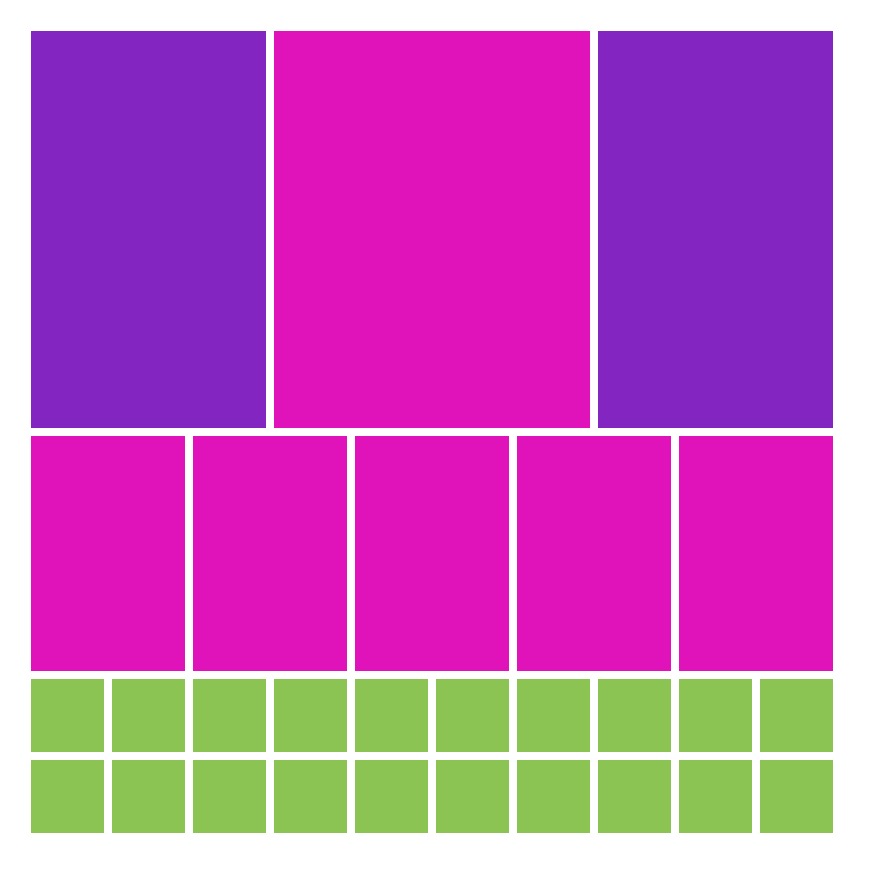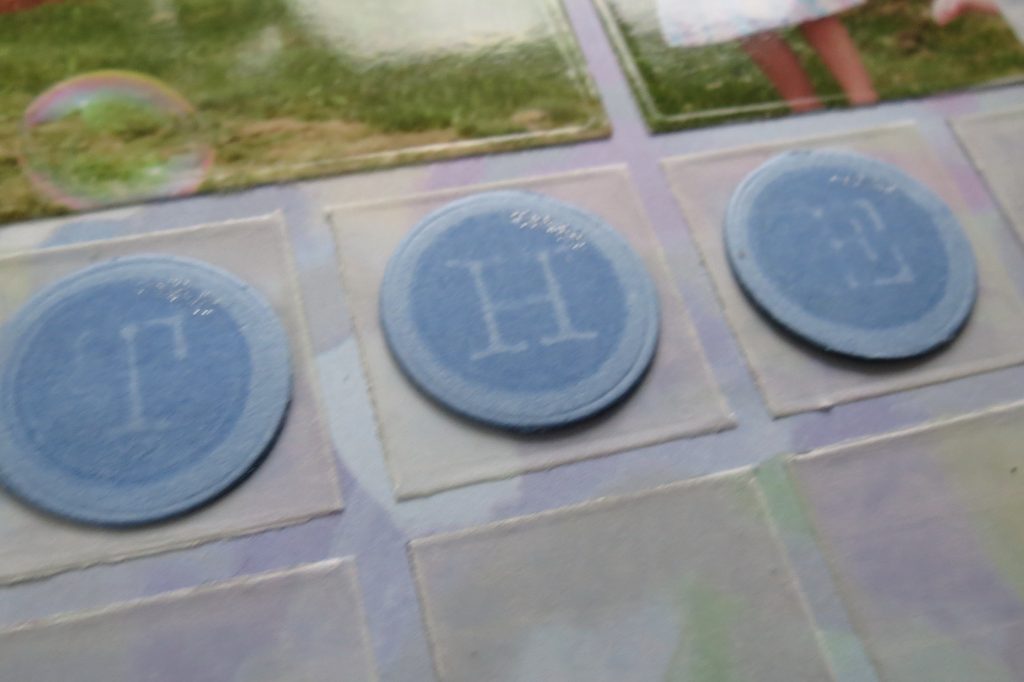 TIP: The trick is to line your square up right on the grid lines and use vellum adhesive to attach (I used Tombow's). When the vellum gets cut you get a white line along the cut edge that does well to hide most of the grid lines.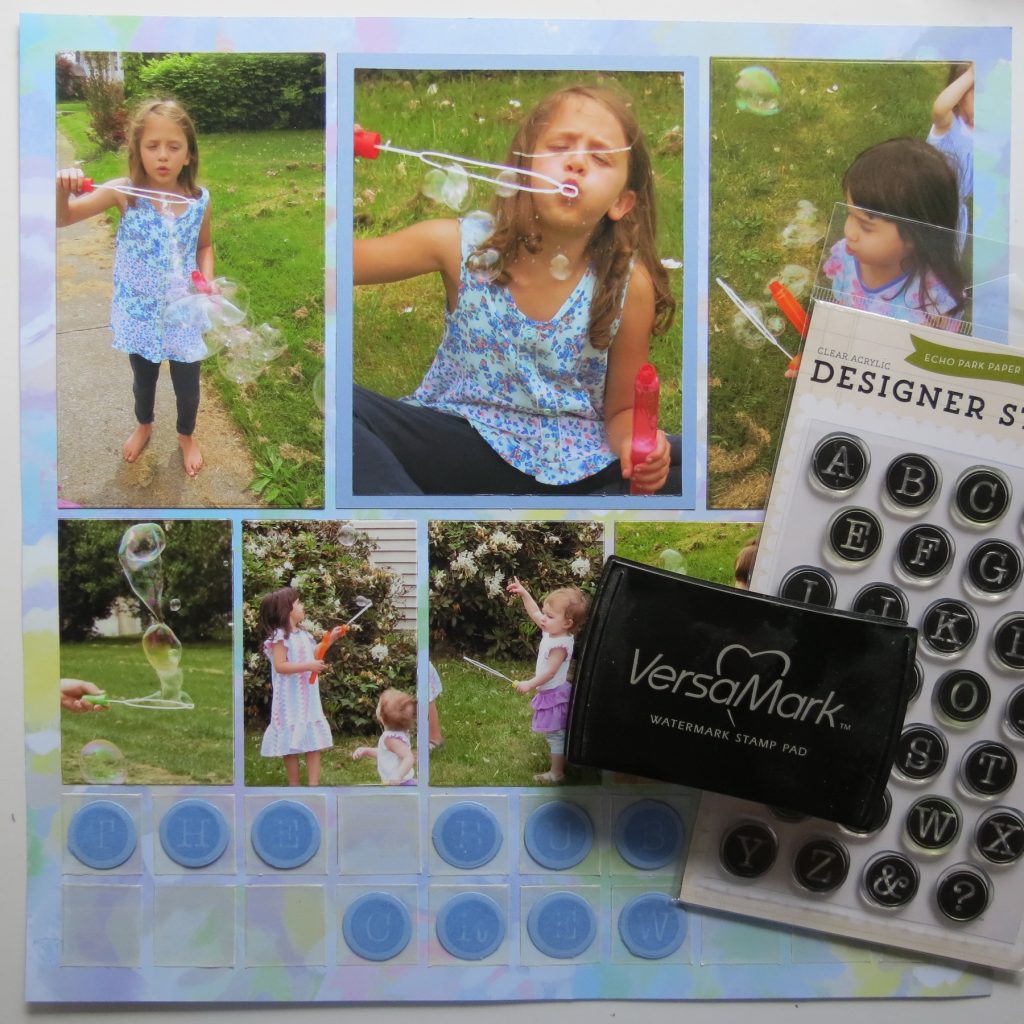 I've chosen a Wild Berry Pie 4×6 paper tile to cut using the 1×1 Grid & Circles Die. The circles alone create the title for the layout. I've also used my Echo Park Typewriter Alphabet Stamps with VersaMark watermark ink for each letter to form the title. A small flick of Wink of Stella Glimmer pen is added to each letter. I've mounted the circles onto the vellum squares using ½" Glue Dots.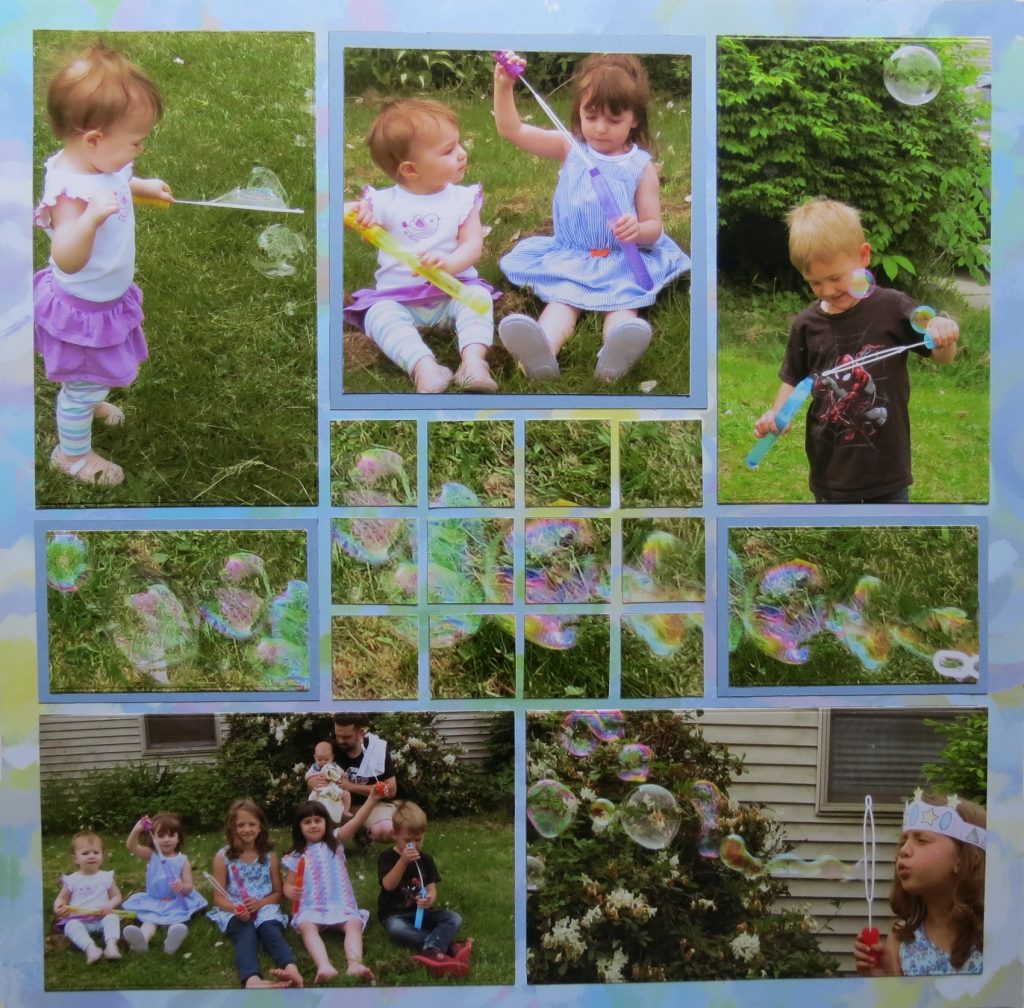 PAGE 2
I've adjusted page two Pattern #154 slightly to accommodate a 4×4 photo in the top center instead of the 3×4 by using a row of 1" squares below, leaving a 4×3 portion of 1" squares to work with the new die.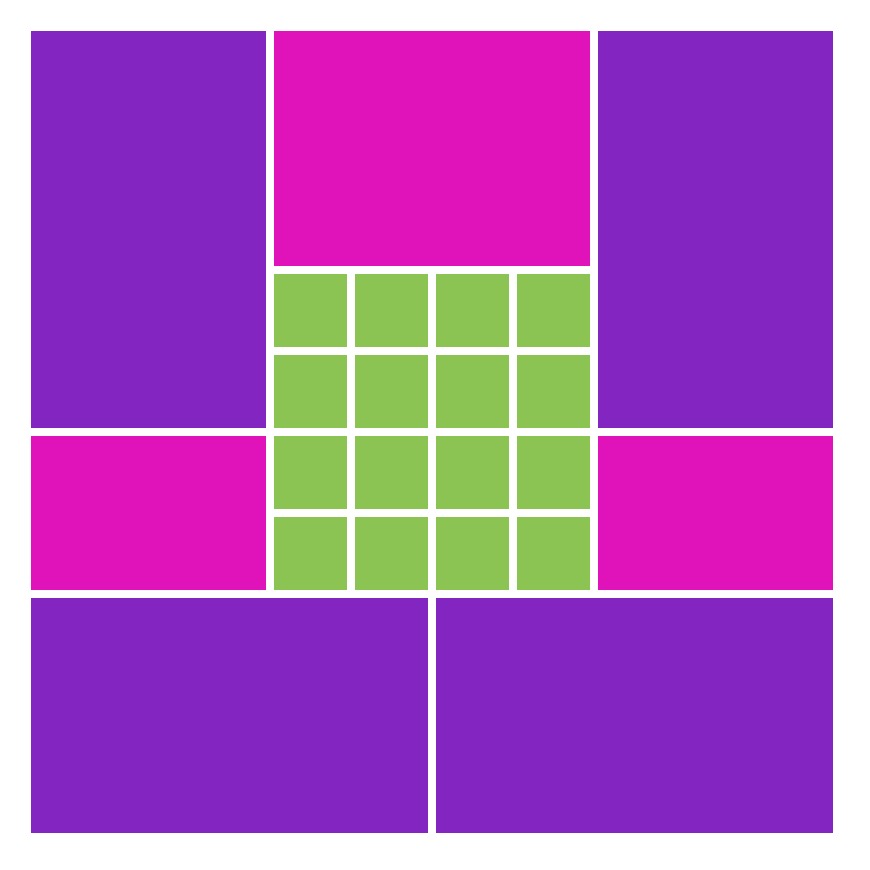 When the middle section on page two with the 1" squares where I intended to put the circle frame die cuts was not working out the way I wanted I decided to take the bubble photo that I had used for either side of this center section and go back to the original photo and crop it and print it to a 4×3 size. This middle section now gives me bubbles from one side to the other.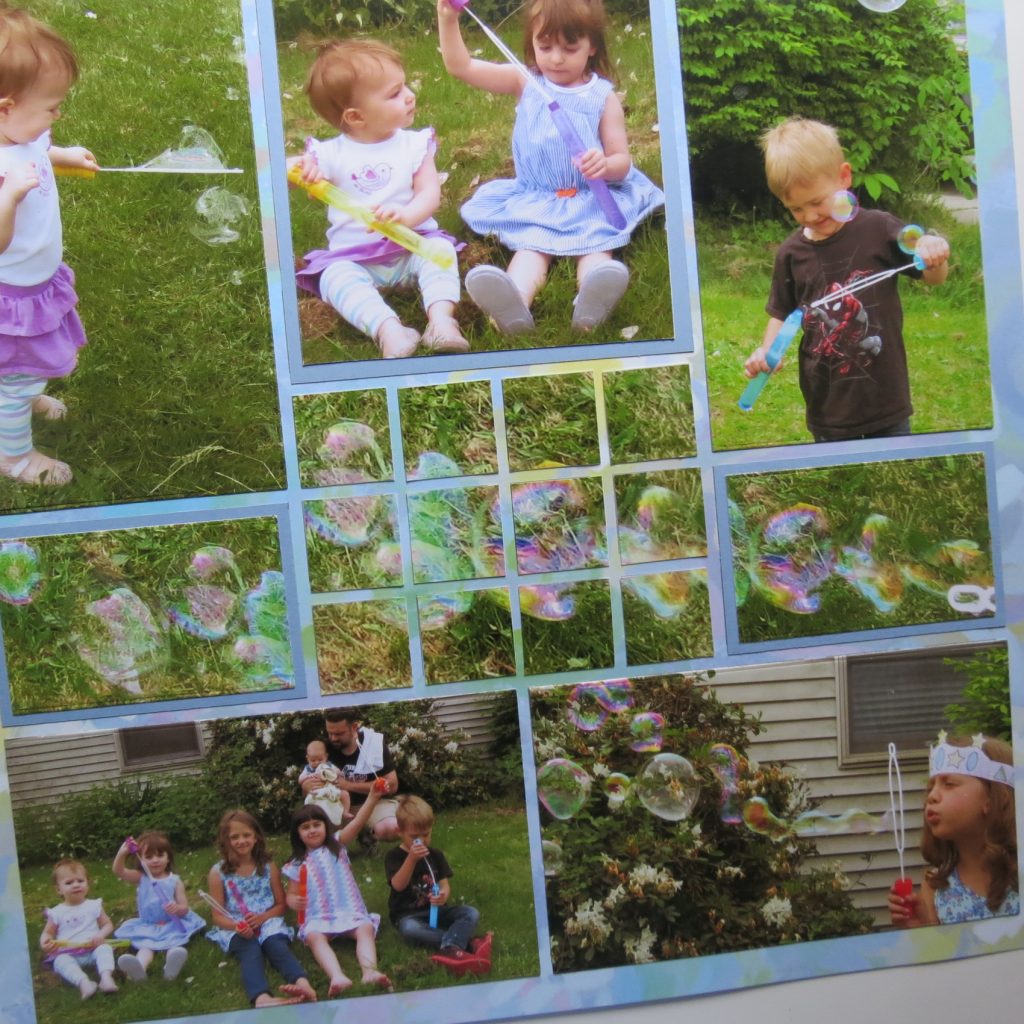 The top portions of both pages have 3×5 photos, a nice size for capturing each of the kids on their own a good to carry over the same sizes on both sides.
Page one has a row of 2×3 photos for filling several action pictures. On page two I also have 3×5's in a horizontal orientation. Fortunately one of the group shots of the kids all together came out unusually well considering how distracted they were with the bottle of bubbles and it fits in nicely!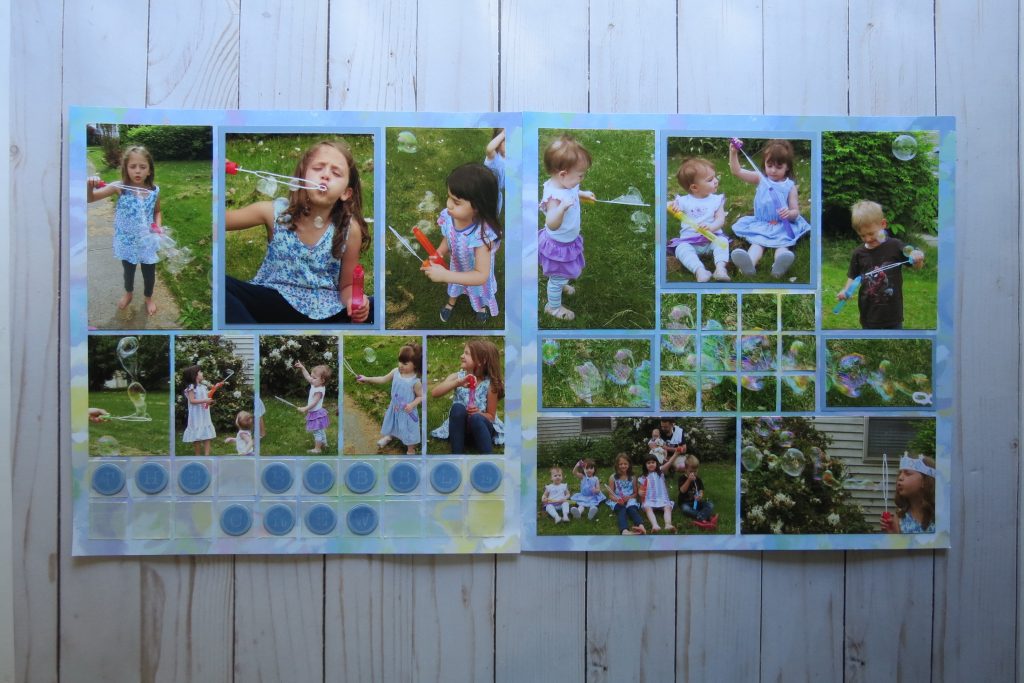 Guess I'm going to have to stock up on bubbles for more playtimes because they sure went through it quickly! You might like to too if you're going to try this bubble idea for the Grid & Circles Die Set with your kids!
Andrea Fisher