This week Bliss! Bliss is a new bundled set of dies that have multiple options for layouts. It is presented on a Mosaic Moments 12×12 Forest Green Grid paper and Pattern #344 is used to create this page as was suggested in a layout pattern provided by Mosaic Moments.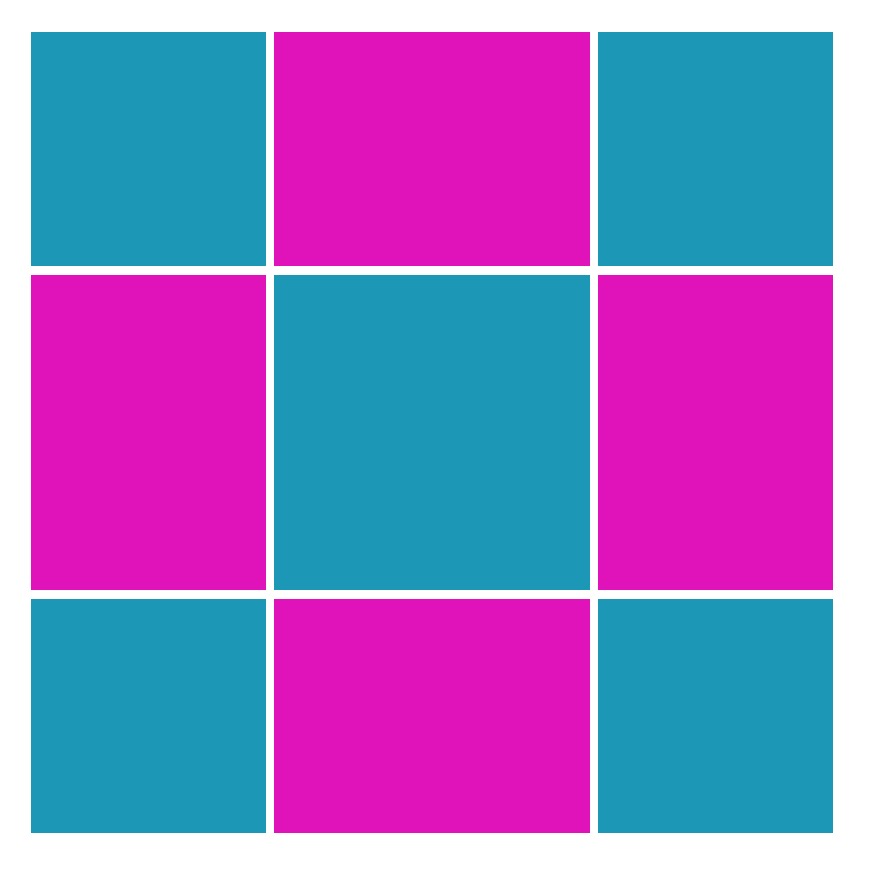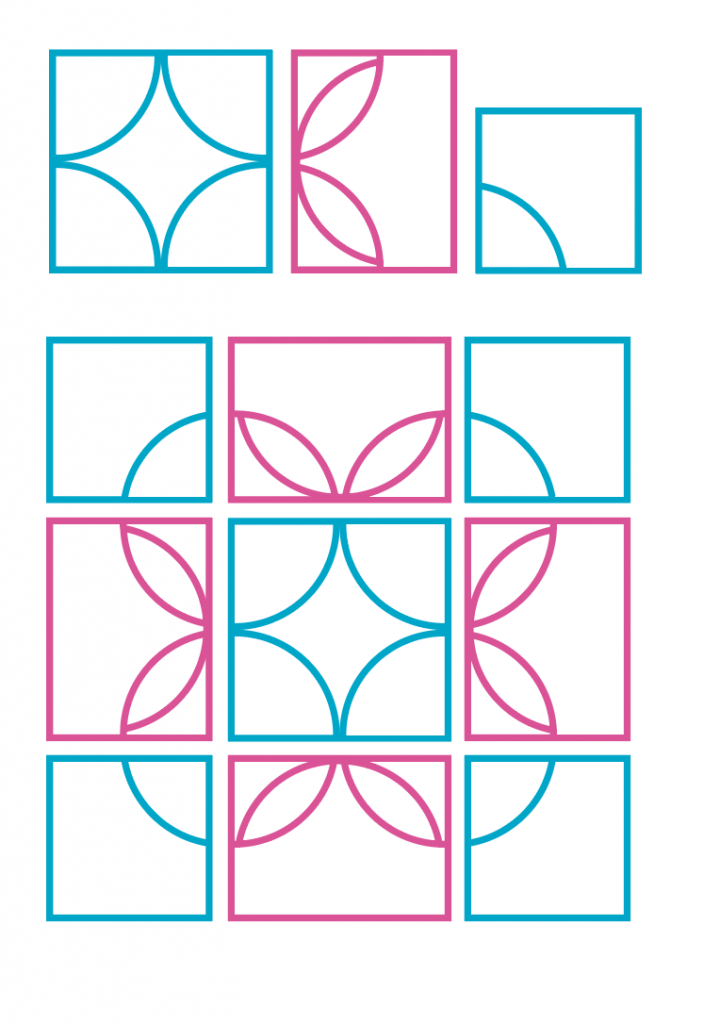 Won't you join me for…

Dinner at Belmont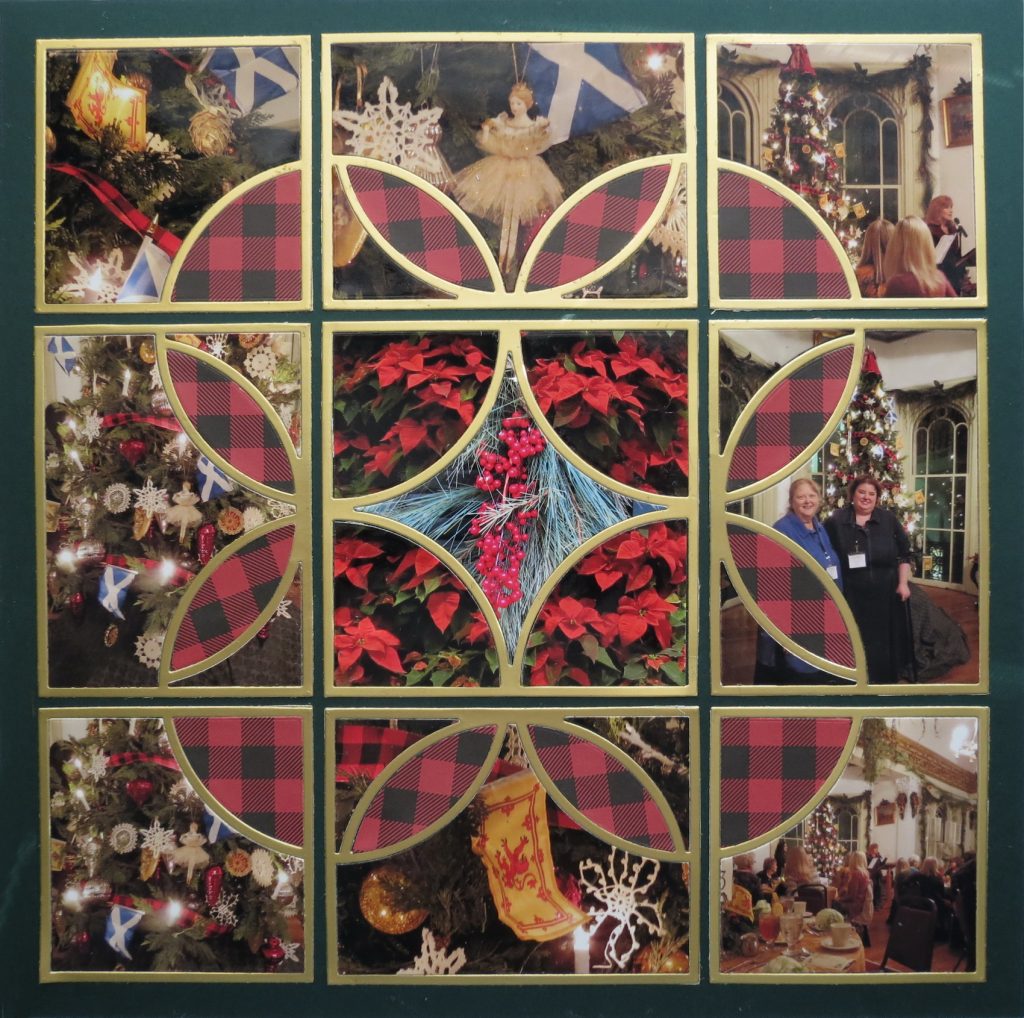 It was the weekend after Thanksgiving and The Belmont Mansion was all decked out for Christmas. I loved seeing the Scottish influence in the decorations as well as the buffalo check ribbon draped through the branches.

I've taken that buffalo print and incorporated it in this layout in sections of Bliss B and C Dies. For the 3×4 Bliss Die B sections I have placed the whole photo except for the inset section, each of the corners in Bliss Die C also uses a portion of the buffalo plaid and this forms a continuous loop around the page.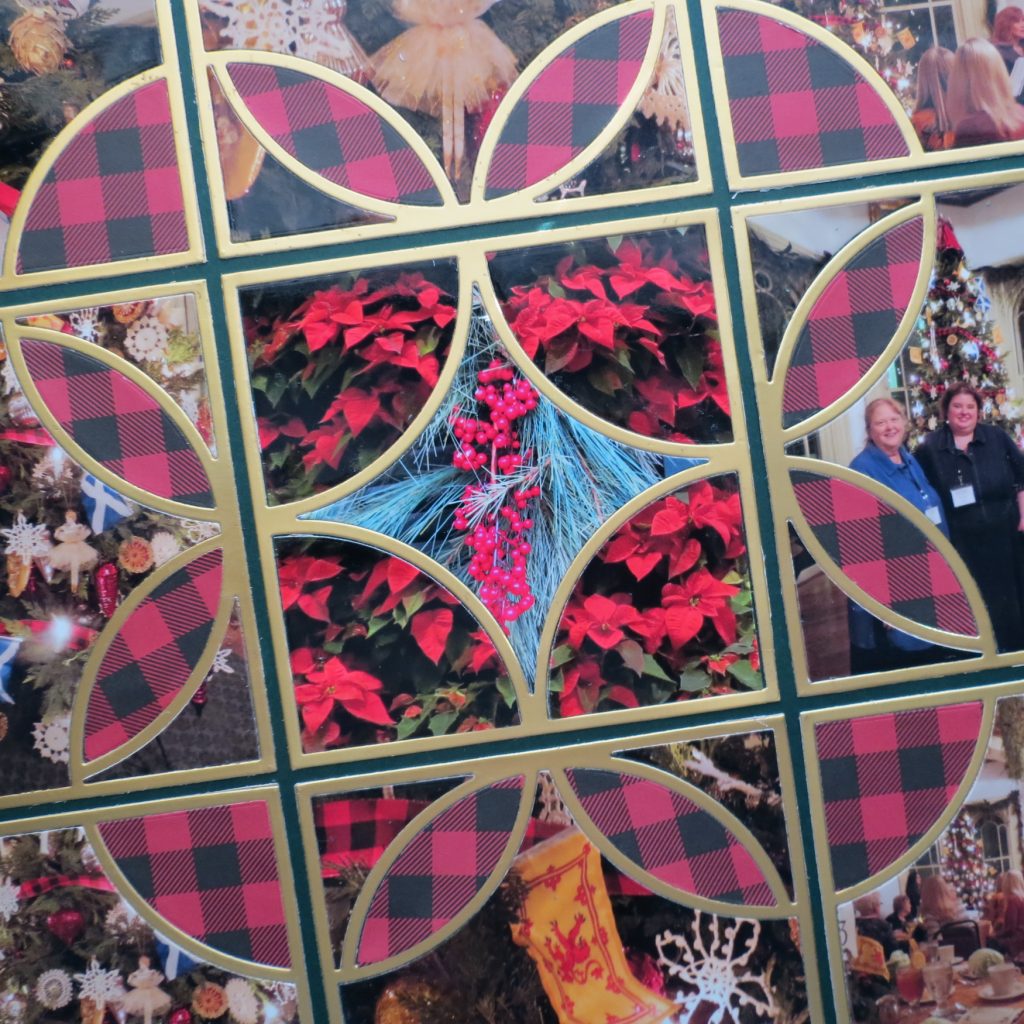 I've used a 4×4 photo of a portion of the poinsettia tree for the center corners cutting each of the corners individually as the photo is smaller than the opening and won't fit otherwise. The larger of the two quarter-circle dies with Bliss Set C accomplishes this with ease.

The very center is the front door decor, a bit lighter in exposure with some festive greens to add light, color, and texture to the page. It is easily cut from a 4×4 photo with Bliss Die A.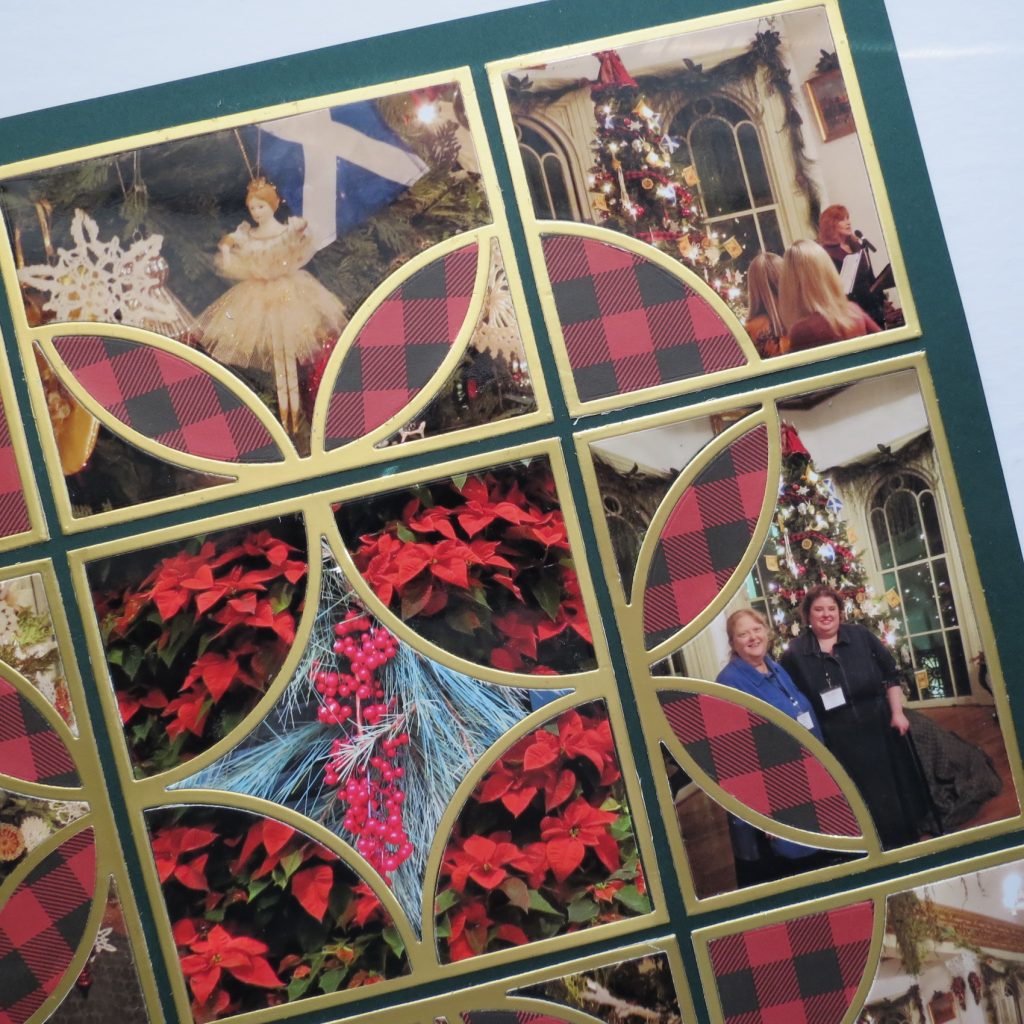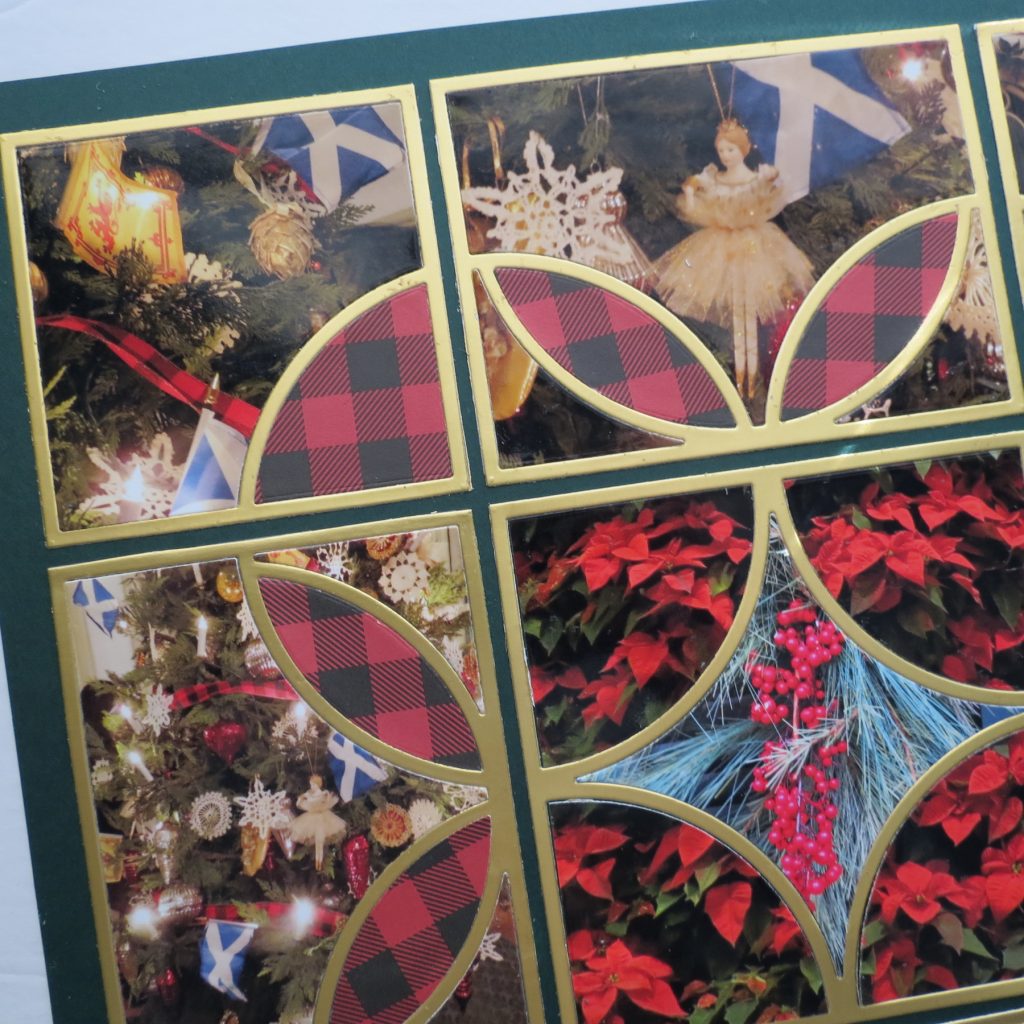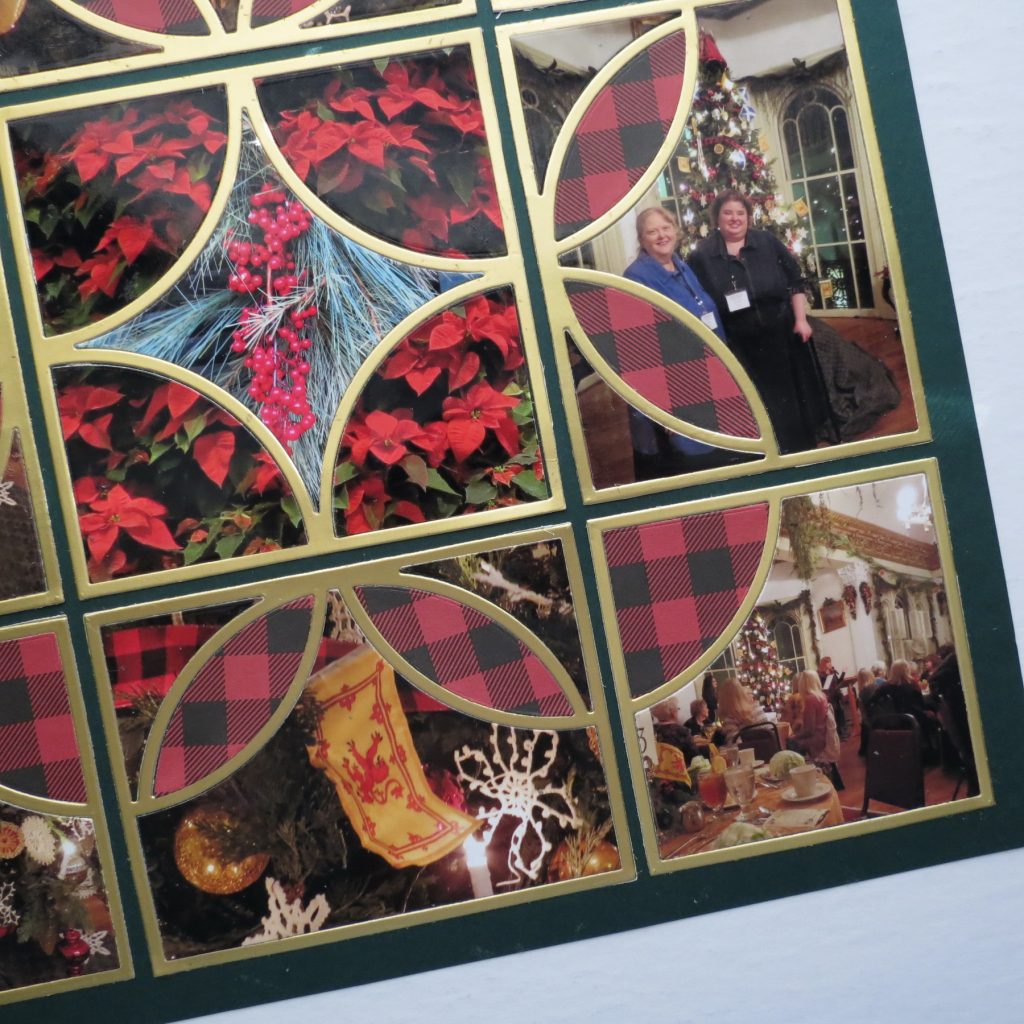 I thought the page needed a bit of something to brighten up the indoor photos so I chose a burnished gold cardstock to cut all of the die sections. It picks up the warm tones in the pictures and some of the golds in the ornaments. I don't think it overpowers the page but almost turns your layout into an ornament too!

There are so many metallics, mirror cardstock, pearls and glimmer cardstocks on the market today you can find many ways to add a little bling and shine to your holiday pages.

You will find the new Bliss Die a lovely addition to your decorative dies. Enjoy creating beautiful pages!

Andrea Fisher