When you want more than just squares and rectangles to set the mood, look to one of these clever solutions to provide a pop of interest to your pages. 
---
---
---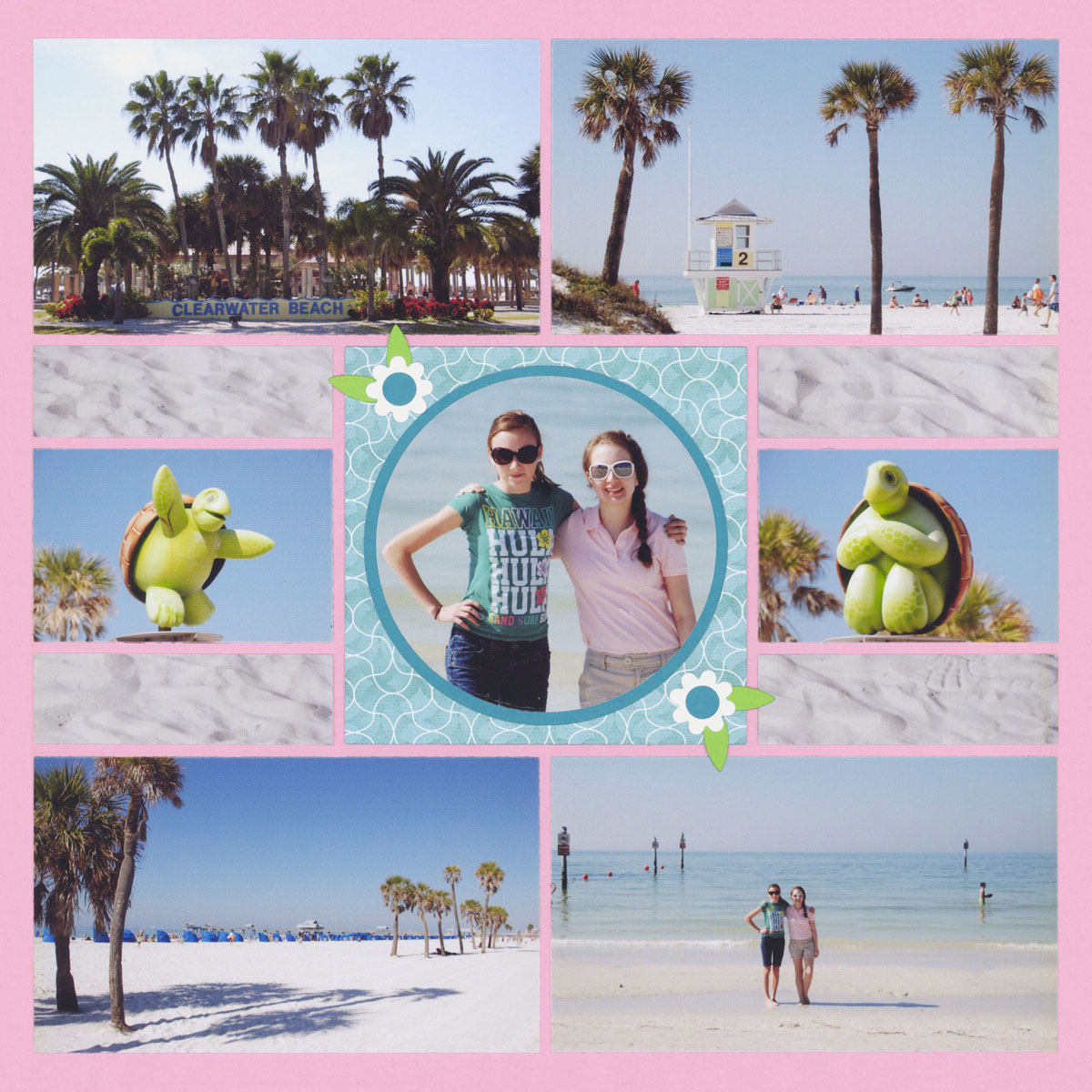 "Clearwater" by Tami Potter - Pattern #352
Nothing helps to break up those sharp corners more than a circle.
The Circle Frame and Flowers Set die is perfect for framing that special photo. The set cuts the circle, the outside frame to fit the grid paper and a thin circle to help set off the photo even more.
If you are telling a love story on your layout, the stitched hearts set is the way to go! Notice the little stitched markings around the edges of the frame and the heart - it's a lovely little detail for your pages.
Jodi also placed little heart outlines in the corners of the frames too more color and interest.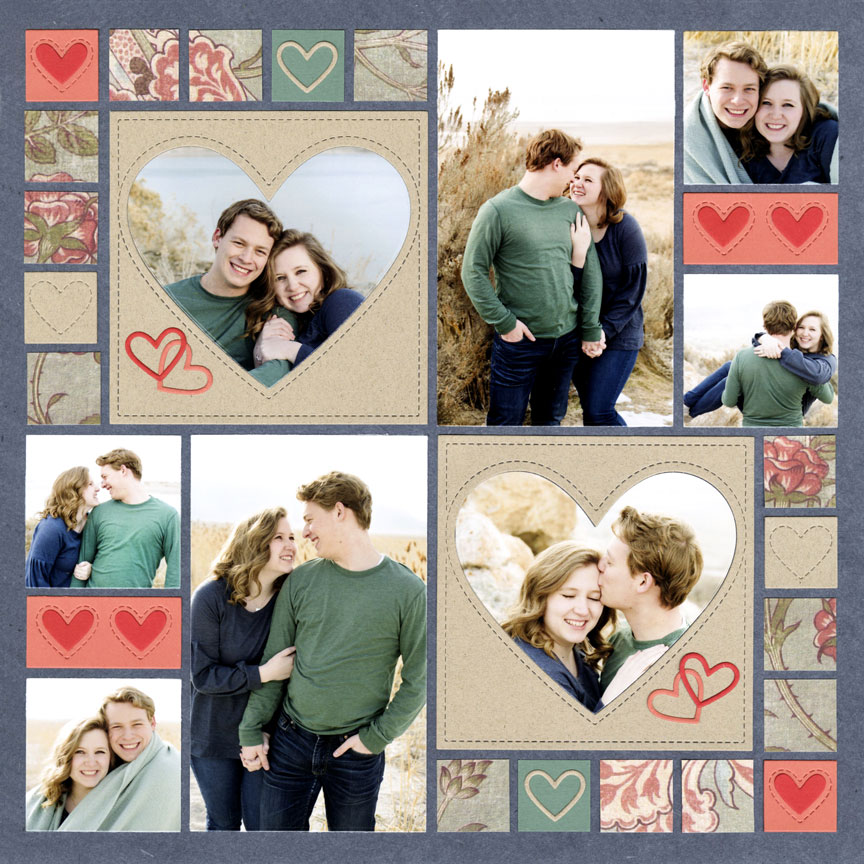 "Cute Couple" by Jodi Benson - Pattern #524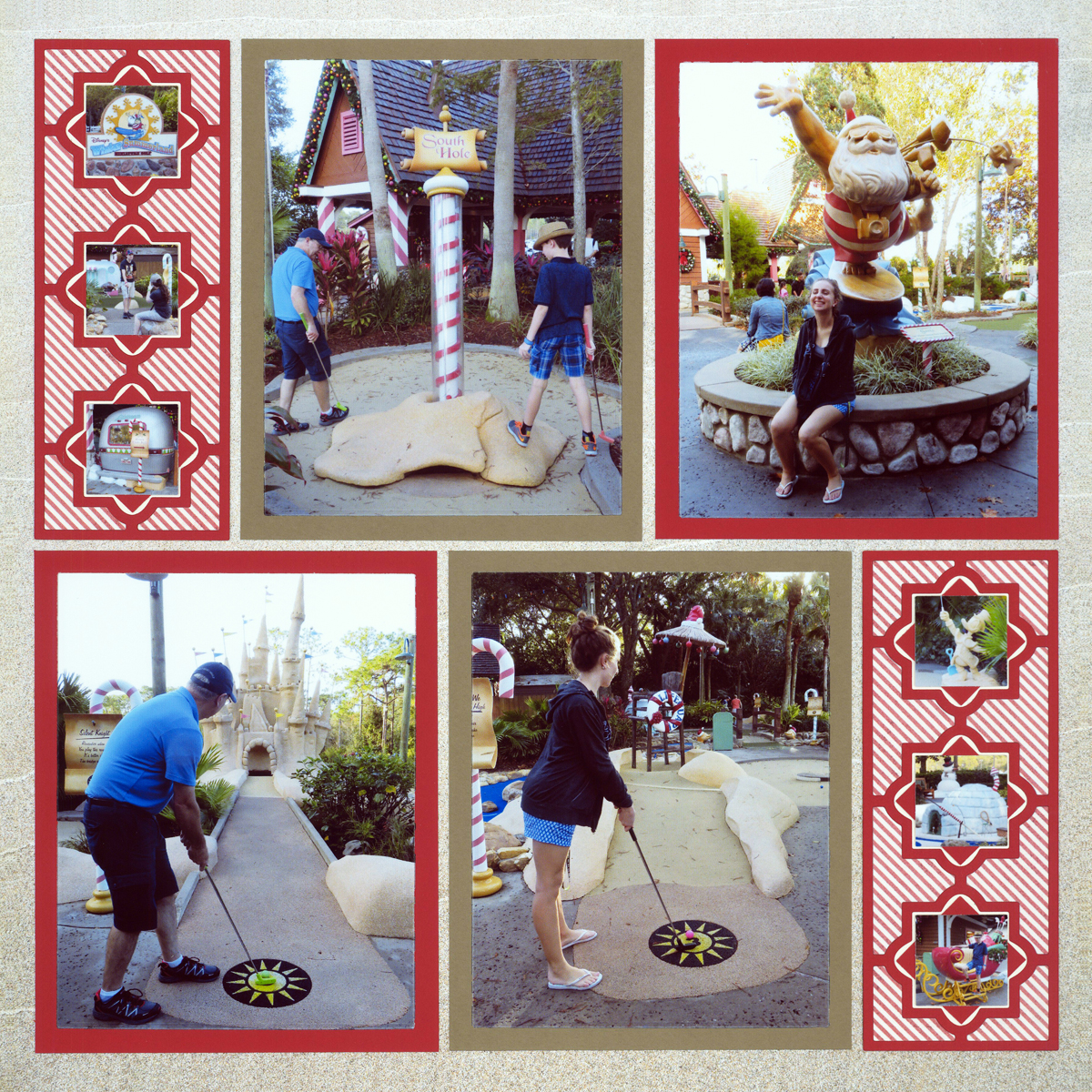 "WinterSummerland" by Tami Potter - Pattern #358
When you are looking for a unique way to display smaller photos, consider one of the 2x5 dies.
These dies, like the Casablanca Row Die shown here, often have spaces to hold three different tiny photos. They can be used vertically or horizontally and come in many different shapes including triangles, circles, diamonds, hearts, rings and many more.
Use your leftover detail shots to frame your journaling for a completely different look.
Here, Tami used the Soft Diamond Die to cut her photos into unique shapes and then (bottom center) filled the center piece with cardstock to hold her journaling.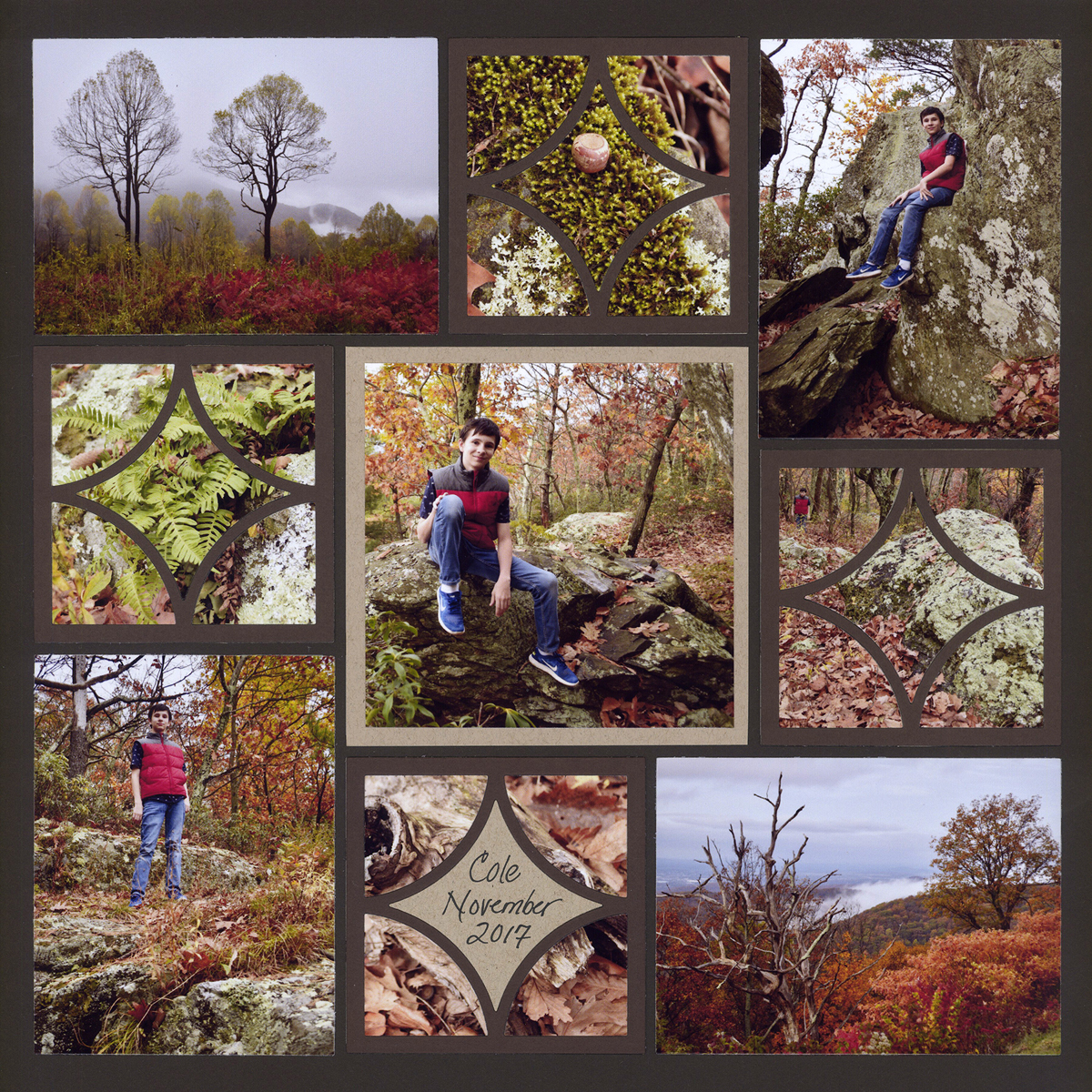 "Autumn Hike" by Tami Potter - Pattern #361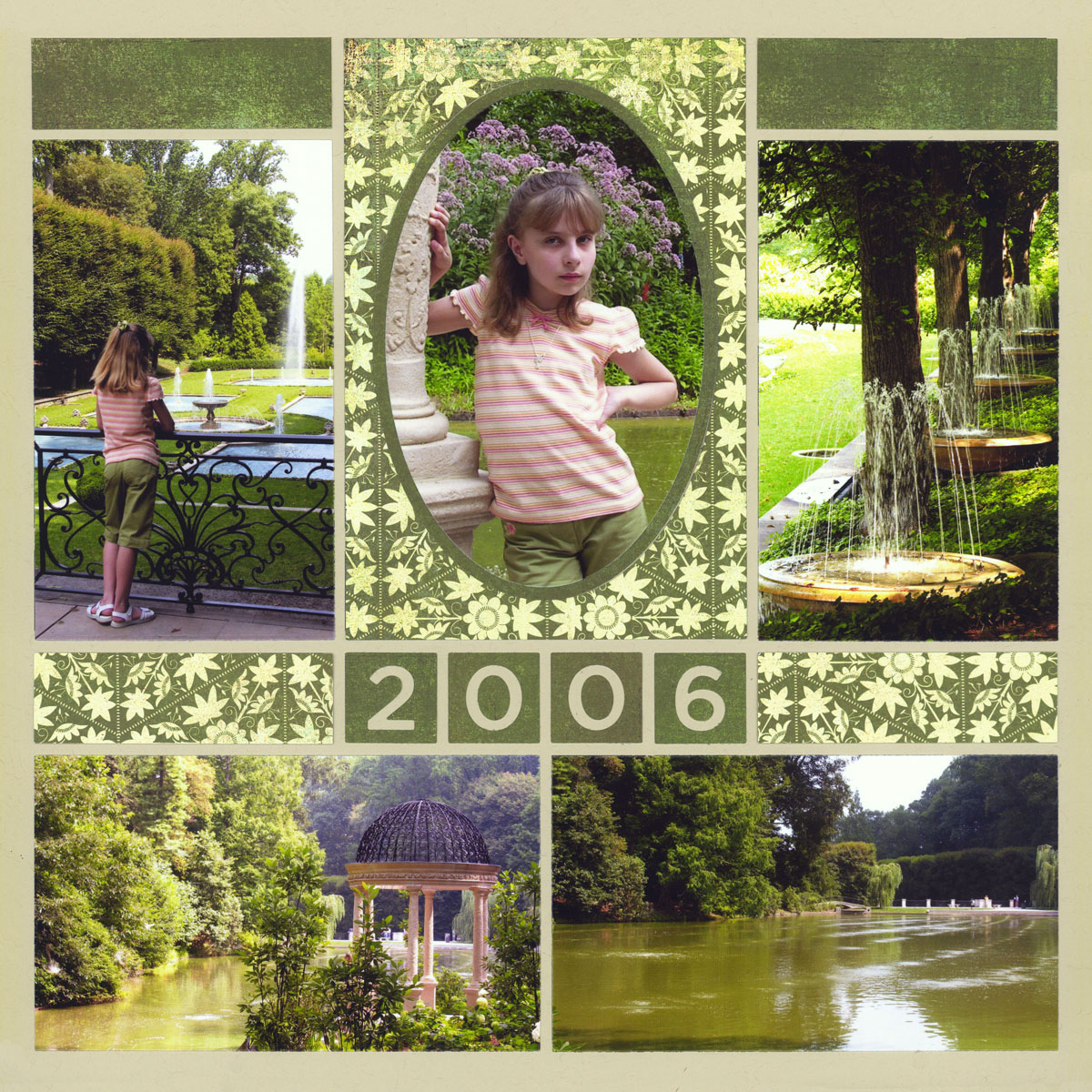 "Alexis at Longwood Gardens" by Tami Potter - Pattern #328
Ovals are another great way to soften the corners on a layout. Ovals often work better than circles because our photos are rectangles.
In the center of this page, Tami, used two photos to create more interest. A close up shot was cut into a circle, and trees, with colorful fall foliage, fill in the shapes surrounding it.
As a bonus, the piles of leaves on each side of the center create the illusion of a larger focal photo.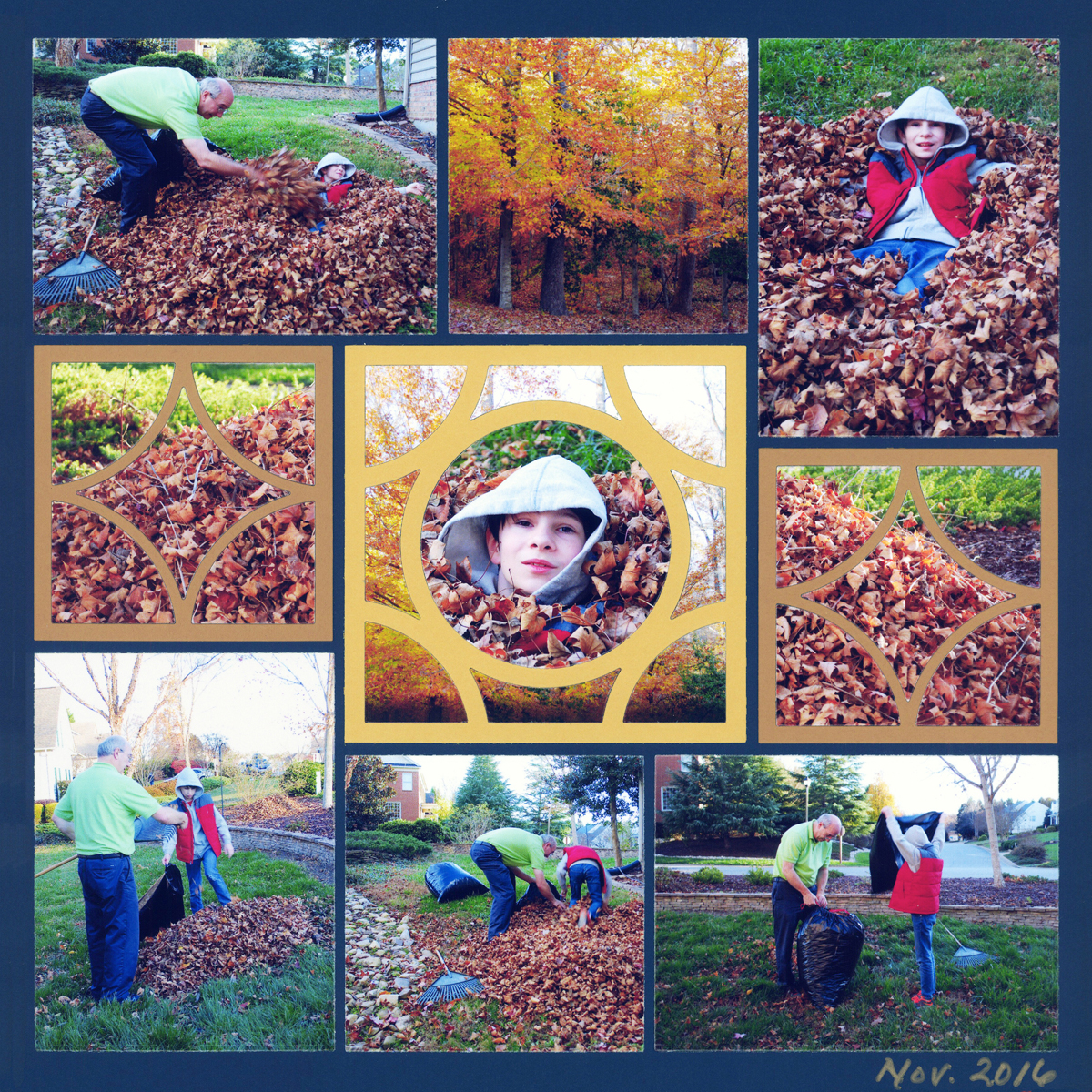 "Fall Fun" by Tami Potter - Pattern #361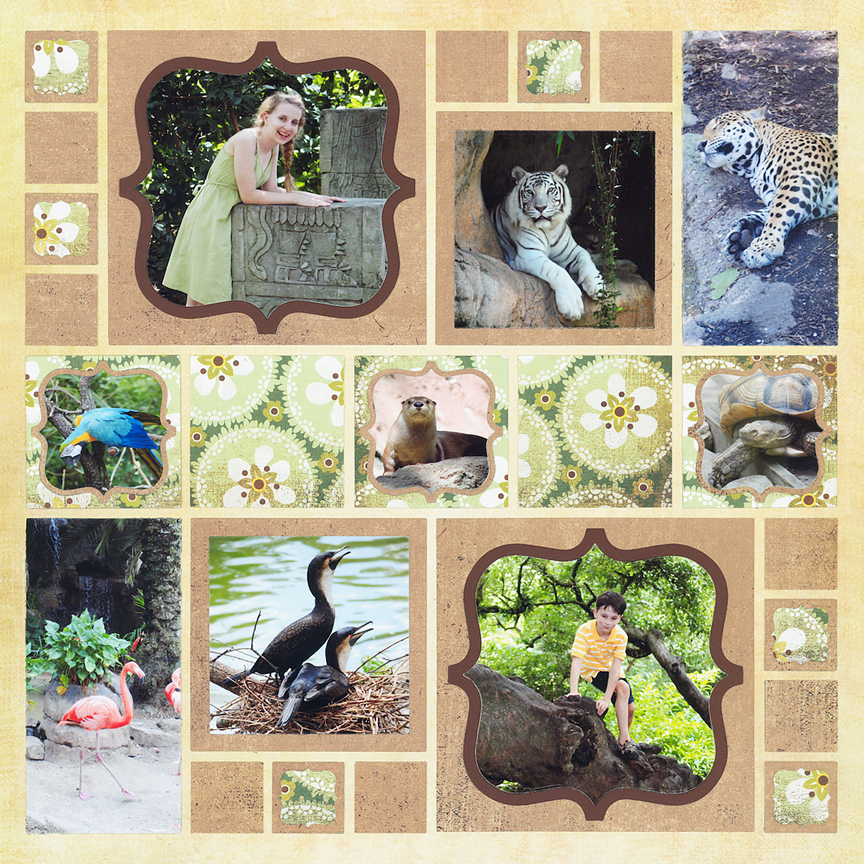 "Audubon Zoo" by Paije - Pattern #175 (slightly adjusted)
If you want an organic shape or need a frame perfect for feminine pages - the scallop frame die is a fantastic choice! Take a look at how Paije used this set to highlight the people and a few of the animals.
For the large 4x4 frames, Paije used two contrasting browns, which helps draw your eye to these two spots.
Frame dies are wonderful for highlighting your favorite portrait. Notice how the rest of the photos on this page were cut into the typical square and rectangular shapes. But, the Arch design breaks the mold and grabs your attention!
To give your layout an extra pop, cut your frame die with patterned paper.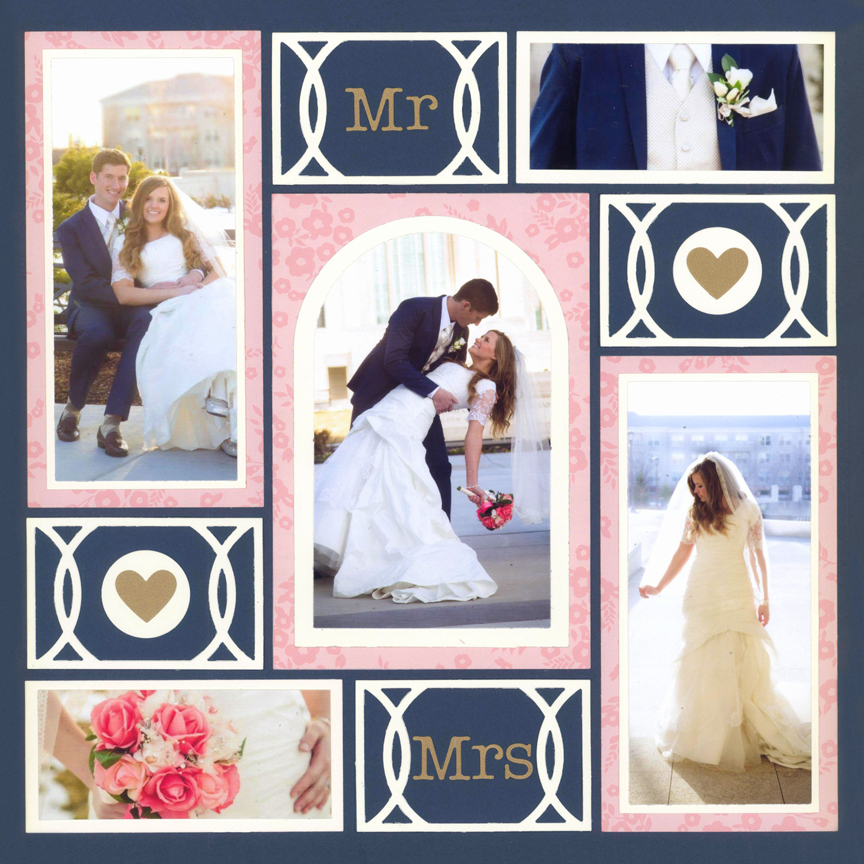 "Mr. & Mrs." by Jodi Benson - Pattern #176