With the Diamond Mine Dies, you can add unique angles and shapes to your layouts. Discover just how versatile and unique this collections can be below.
---
---
---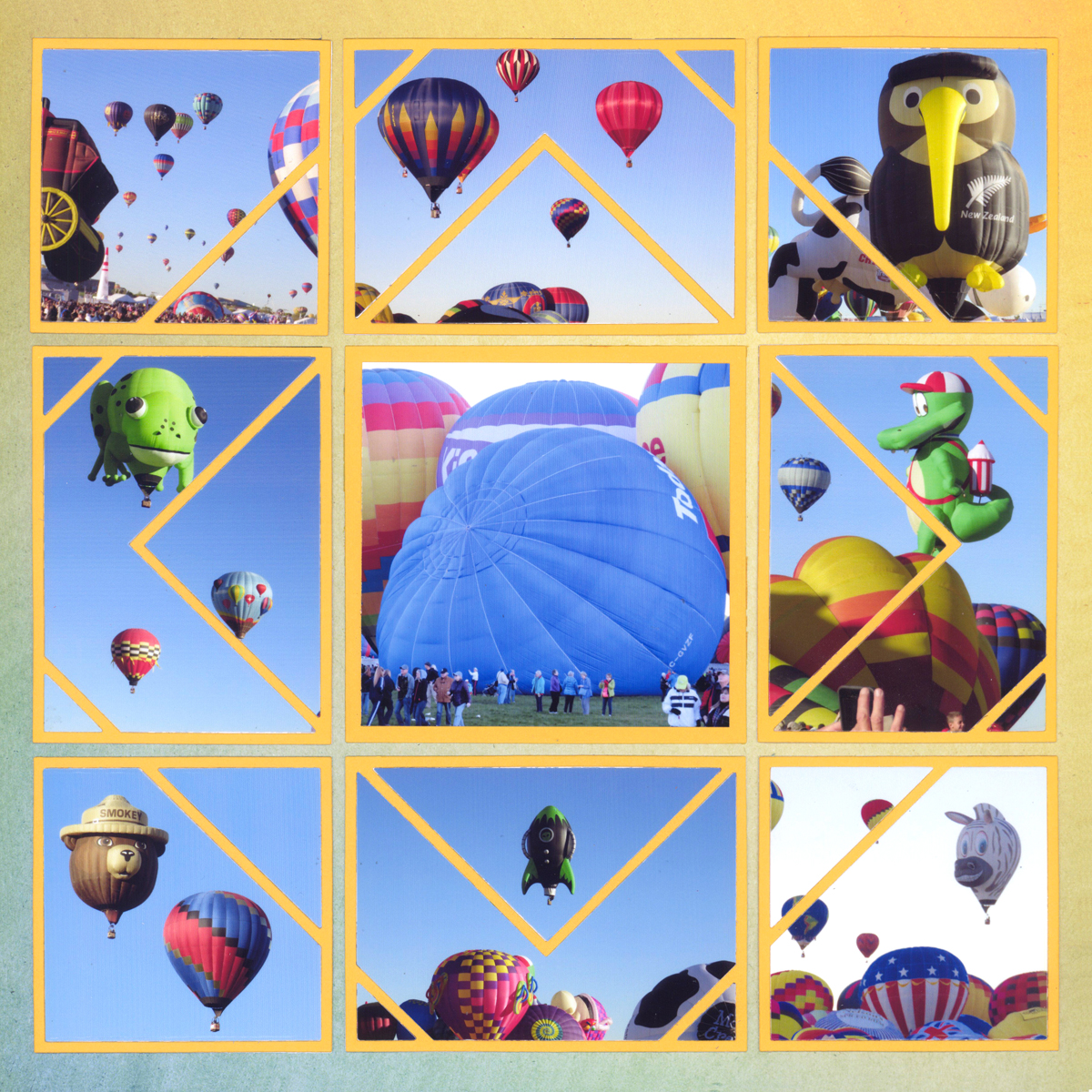 "Balloon Fiesta" by Paije - Pattern #344
The Diamond Mine Dies can take simple square photos and make them truly intriguing.
The mats and angles that are created while cutting with the dies make the reader stop and go, "wow."
2. Create a Center Diamond
---
Placing a diamond in the center of the layout gives the eye a place to focus immediately.
Adding thin photo mats to the four corner photos encourages the eye to slowly take in each of the photos.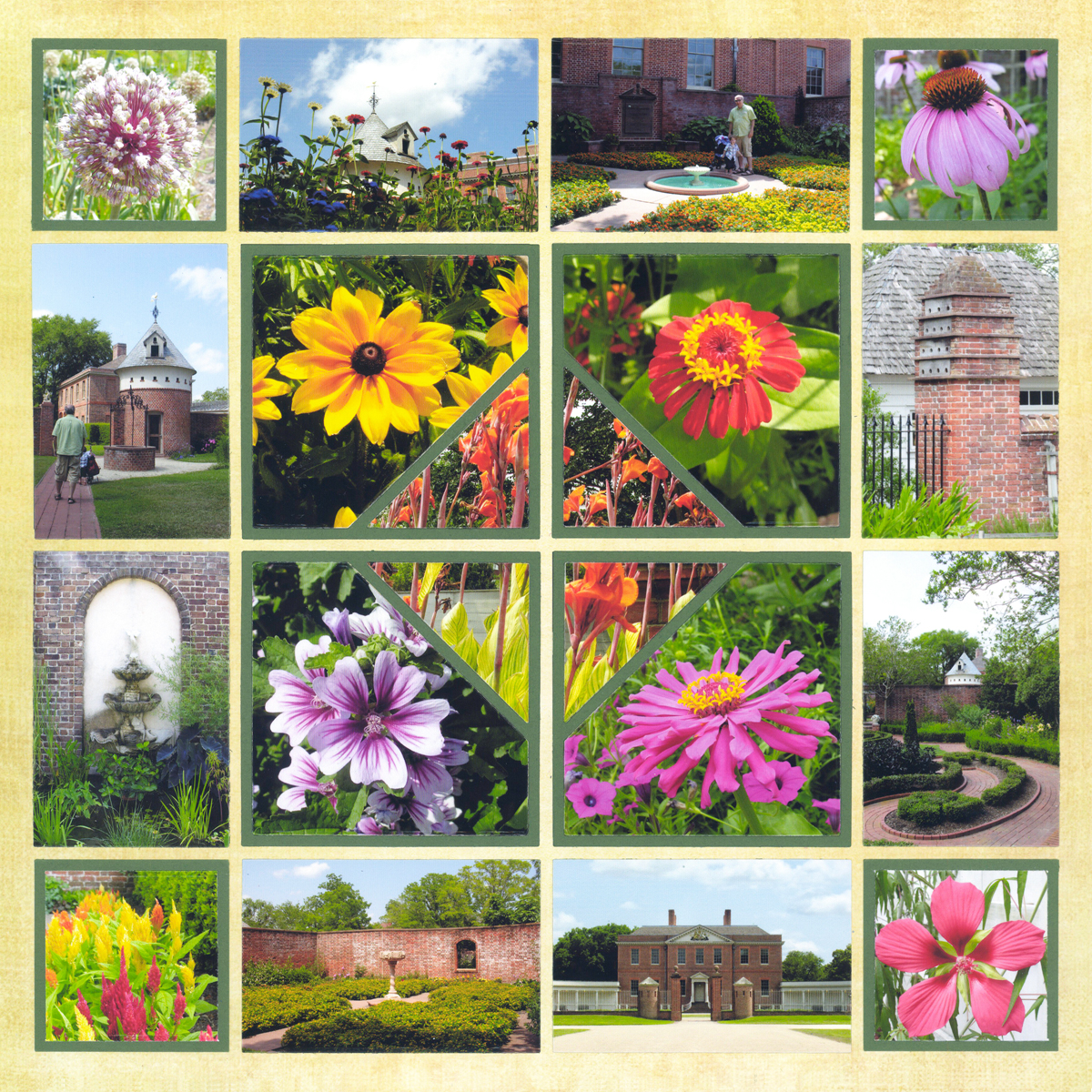 "Palace Gardens" by Paije - Pattern #407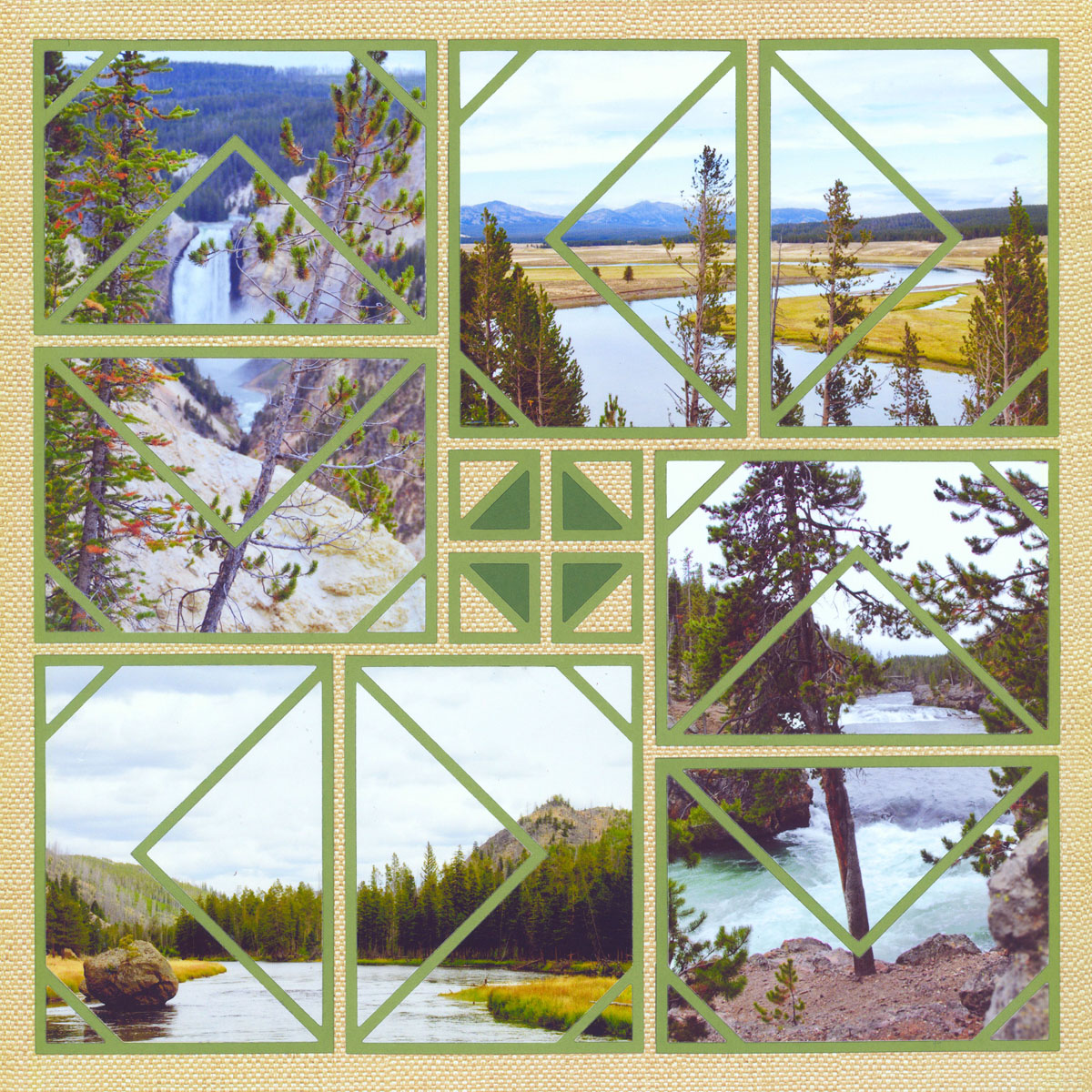 "Beautiful Yellowstone" by Tami Potter - Pattern #434
Up the interest in your layouts by creating smaller diamonds throughout the design.
Here, each photo is turned into a unique work of art with smaller diamond designs.
---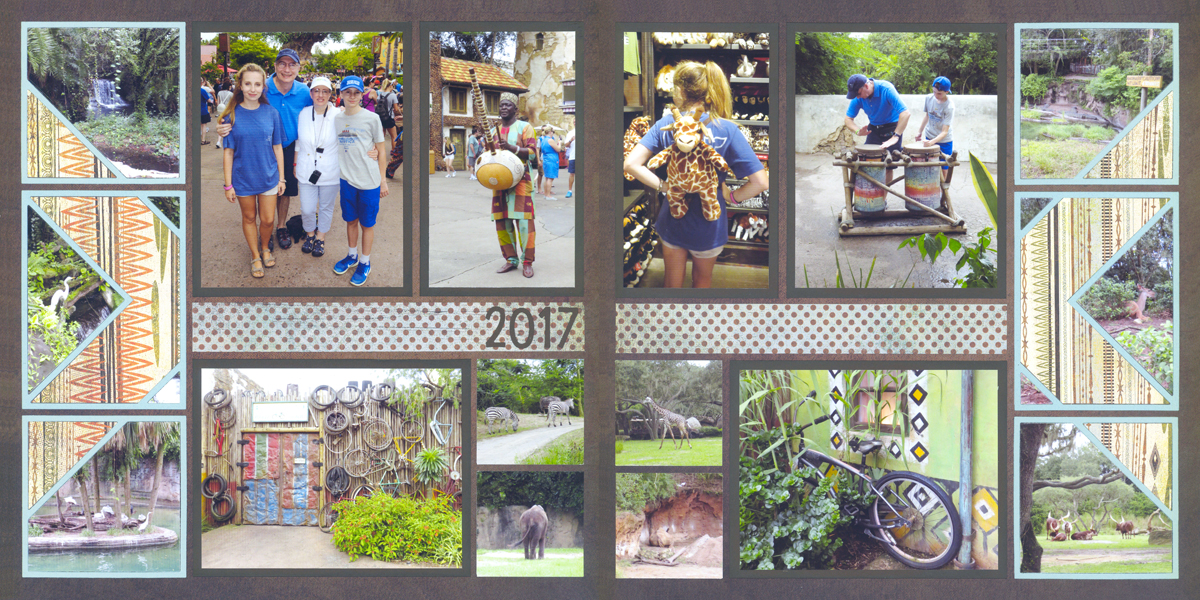 "Disney's Africa" by Paije - Pattern #404 (Mirrored on Right Side)
---
On this spread, Diamond Mine Dies are used on the sides to create an arrow that points to the center of the pages.
How cool is it to direct the viewer into the center of the photo while providing a decorative border on the edges at the same time?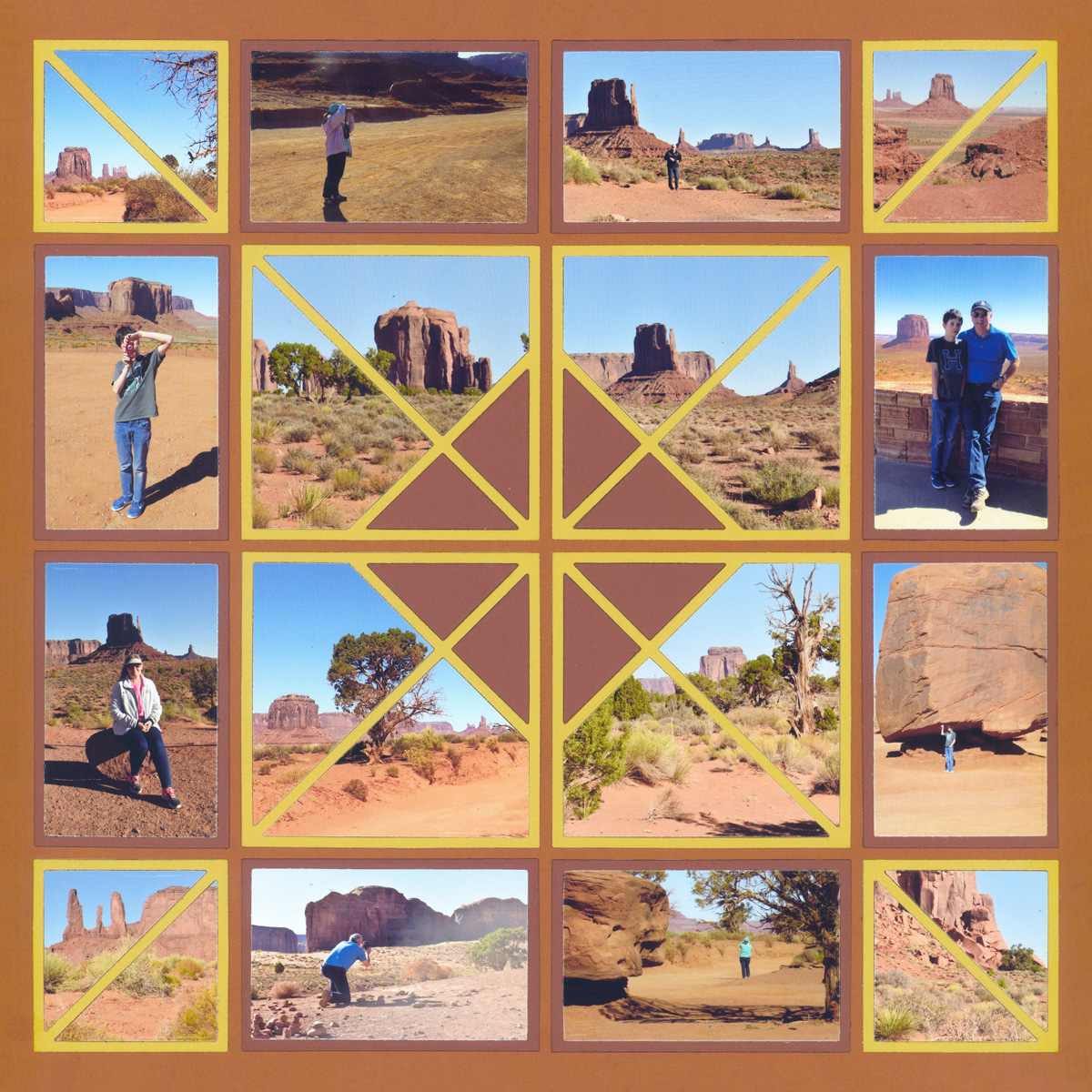 "Trip to Monument Valley" by Paije - Pattern #407
By placing a cardstock diamond in the middle of the page, and creating lines that go all the way to the corners, you encourage the viewer to stop and look at each of the photos.
The yellow lines direct the eye and the cardstock in the center gives you a place to rest and take in the entire view.
Similar to the Hot Air Balloon layout at the top, this design uses the angles created by the Diamond Dies to add interest to the page.
But this one adds additional lines to create a giant X right through the center photo. Eyes can help but look closer at these pictures.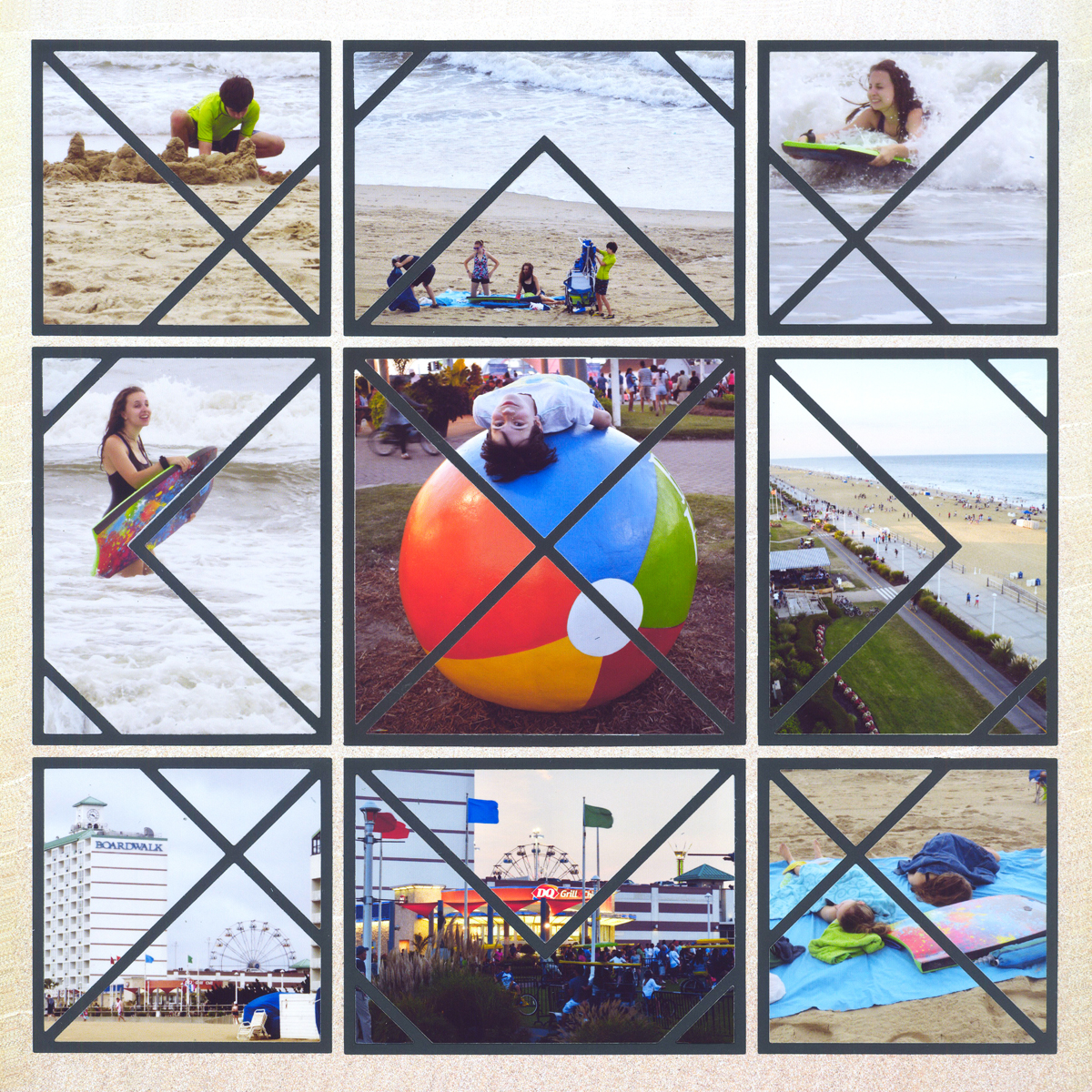 "VA Beach 2017" by Tami Potter - Pattern #344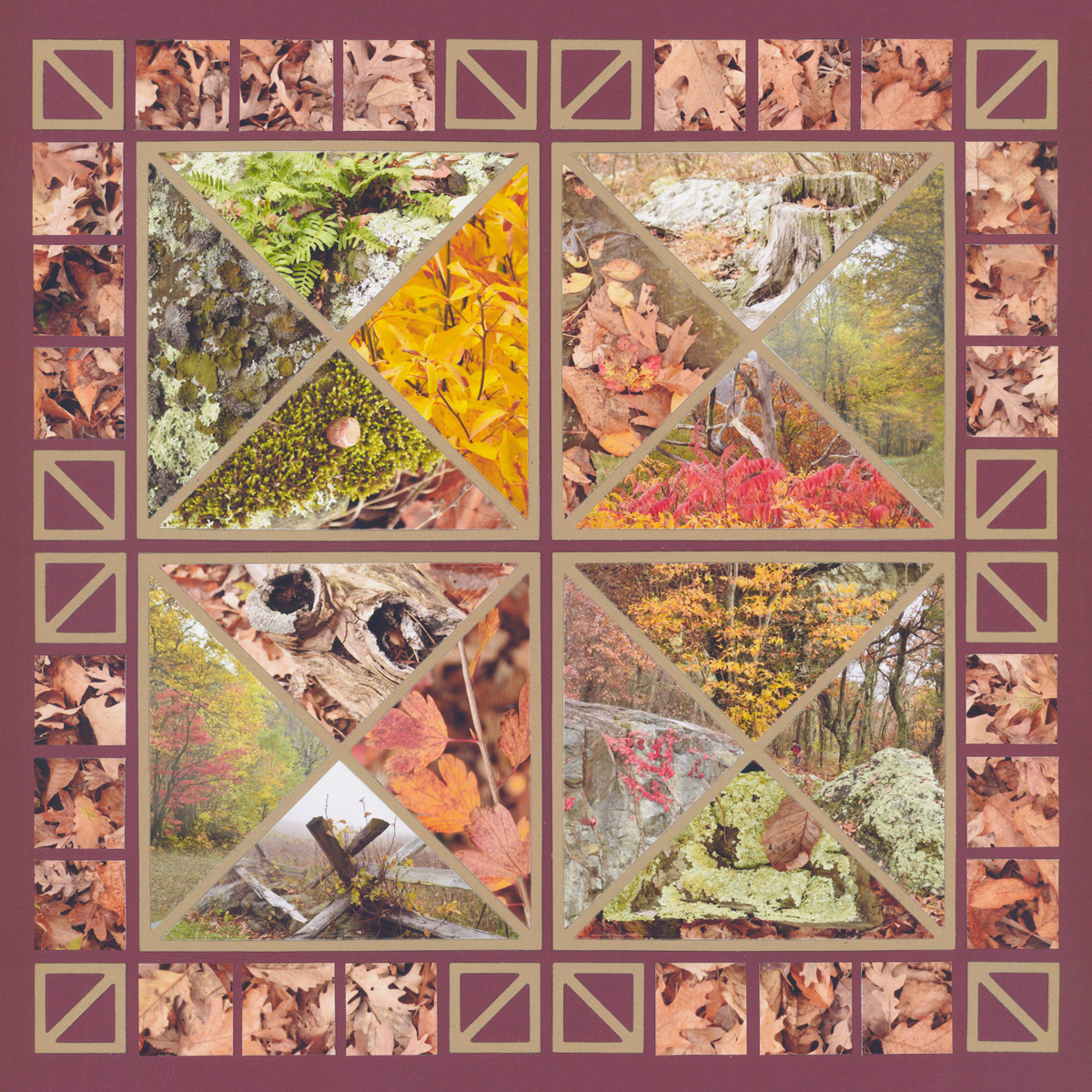 "Details of Shenandoah" by Paije - Pattern #133
Diamond Mine Dies can help maximize the number of photos on a layout.
This design has 17 photos! How's that for maximizing designs?
8. Turn Photos into Works of Art
---
By playing with the angles and adding in a bit of cardstock, you can turn your photos into works of art worthy of hanging on the wall rather than being in an album.
Just look at all of the diamonds in the page. It's an amazing way to use those smaller, distant, landscape photos.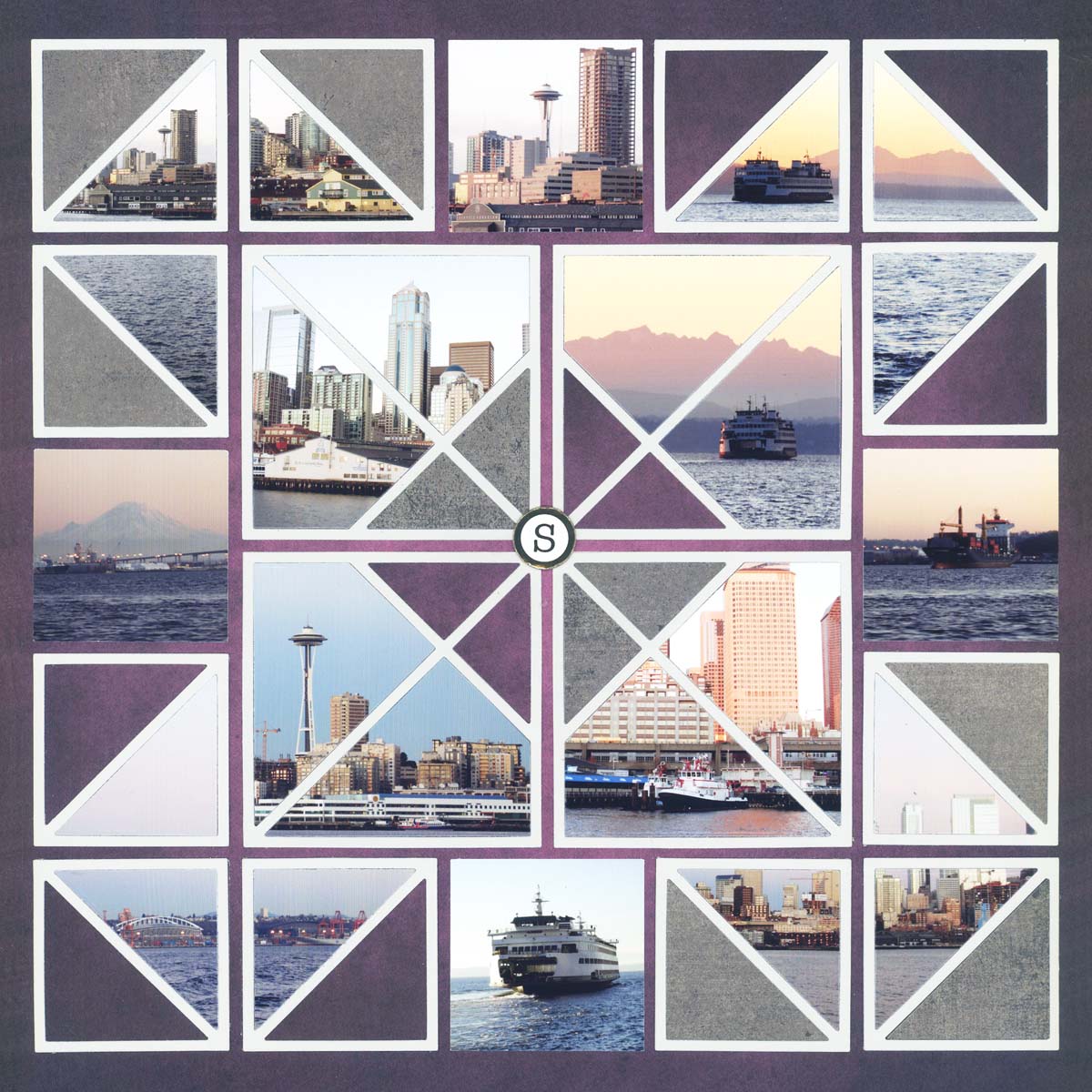 "Seattle Trip" by Paije - Pattern #392