When you are looking to make Mosaic Magic, and you want it to be round, you need the Horizon Die Set. This set of dies allows you to make giant circles on your layout -- Mosaic style.
Scroll down to explore the options.
You will also find the Page Pattern and a video to show you how to create the circle with the Horizon Die Set at the end. 
---
---
---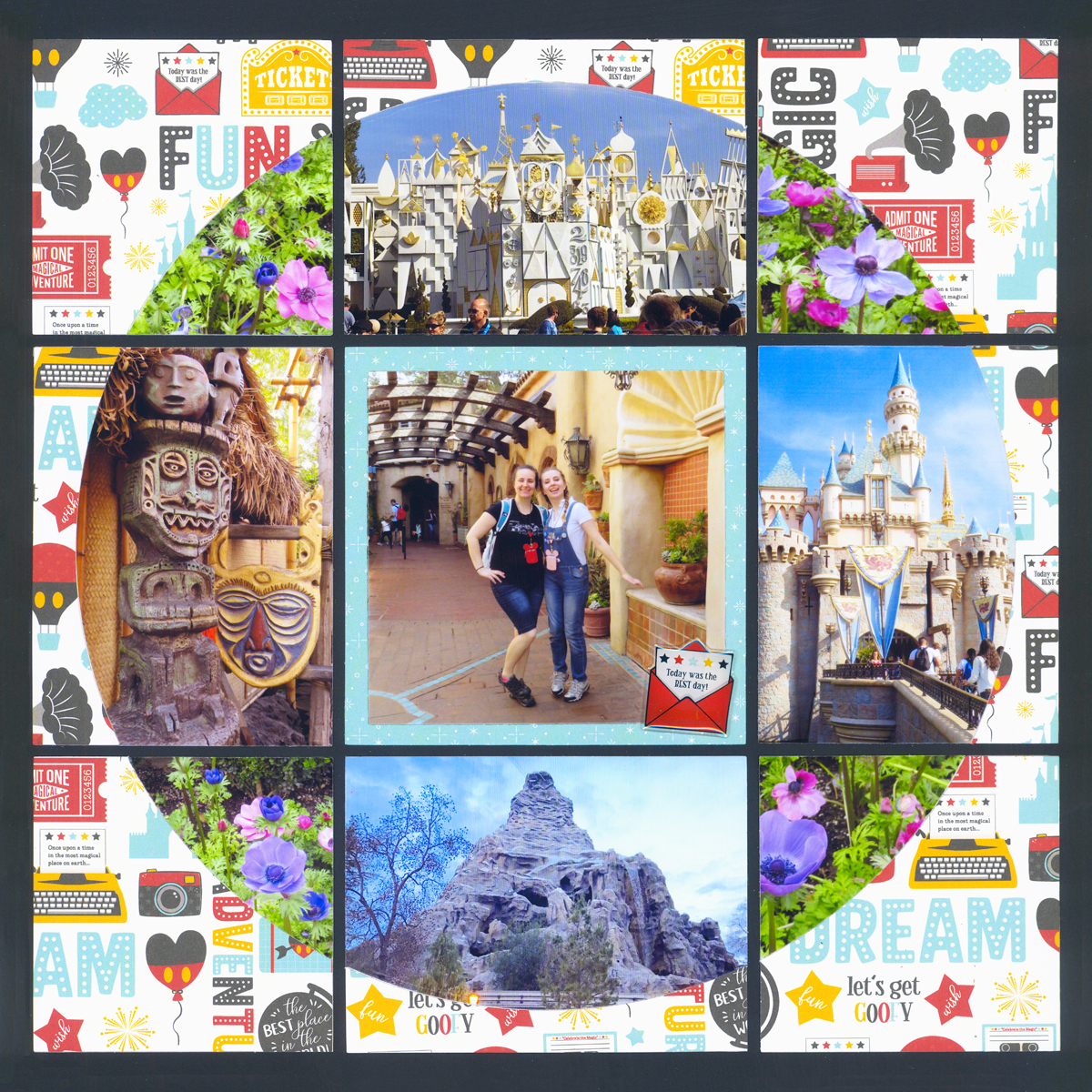 Circles are fun. So, what better way to showcase some of the fun from an amusement park than in a giant circle?
Here, each portion of the circle highlights a different element of fun.
By using the dies a little differently, you can create an oval instead of a circle. 
Put together multiple photos of a similar subject, like the aquarium, here, and you can create an oval panoramic.
This technique is begging for football pictures, don't you think?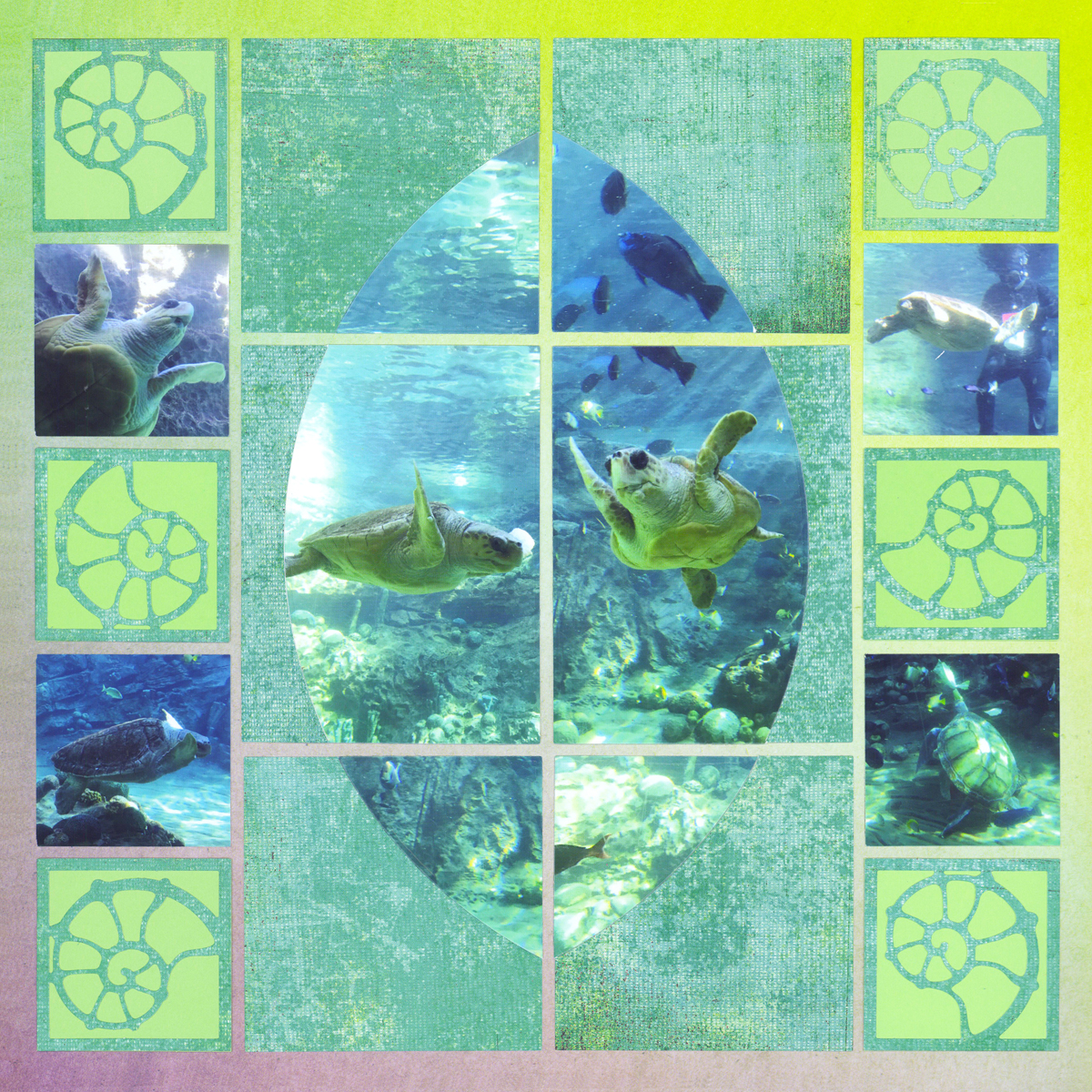 "SeaWorld Turtles" by Paije - Page Pattern #382
After the photos of a day at the beach were put together using the Horizon Dies for this page, Paije took a bit of twine and trimmed the entire circle to create a giant beach ball.
You could do a similar effect for basketball, soccer or baseball photos!
This layout is exceptionally cool ... look closely and you will see that Paije used only photos on this page. Photos of graffiti fill in the outer areas of the main circle.
In the center, a photo of palm trees is the background, while another picture is framed in a circle in the center.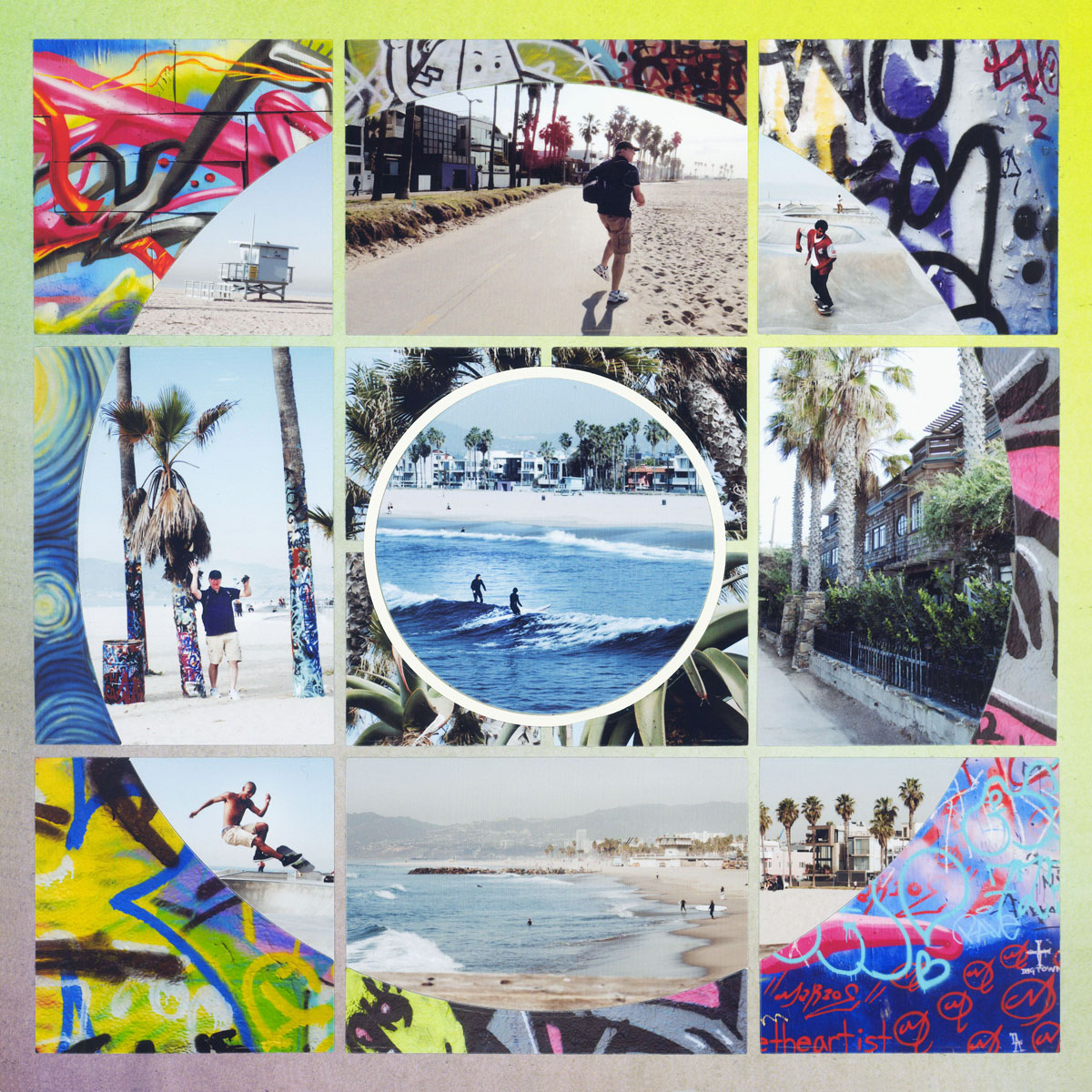 5. Crossed Circle in the Middle
---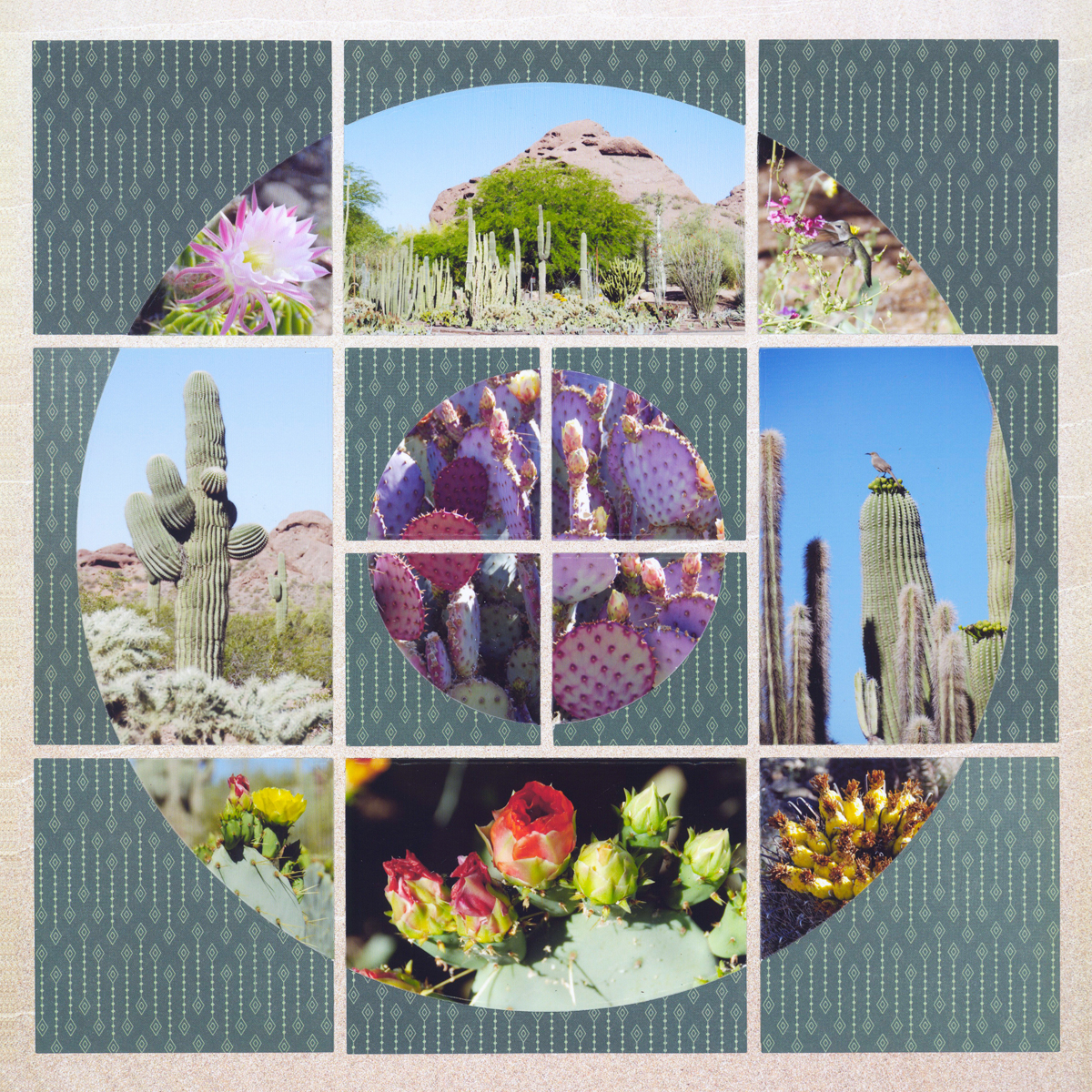 "Arizona Garden" by Paije
The center photo does not have to be one large, solid photo. On this layout, Paije cut the center photo into a grid, adding further interest to the page.
WATCH HOW TO USE THE HORIZON DIE
---