We love using Mosaic Moments® Page Kits all year long, but they are especially useful during the holidays. Here are some reasons why we use holiday page kits, and some ideas for you as well.
Note: Most of the page kits shown in this article are no longer available, but these tips still apply to all kits.
---
Page kits are all inclusive and quick-and-easy to assemble with everything cut out for you. All you need to do is trim your photos to fit and paste everything down. A two-page spread can easily be completed in as little as 10 minutes.
#2 - You can use them to create an album to give as a Gift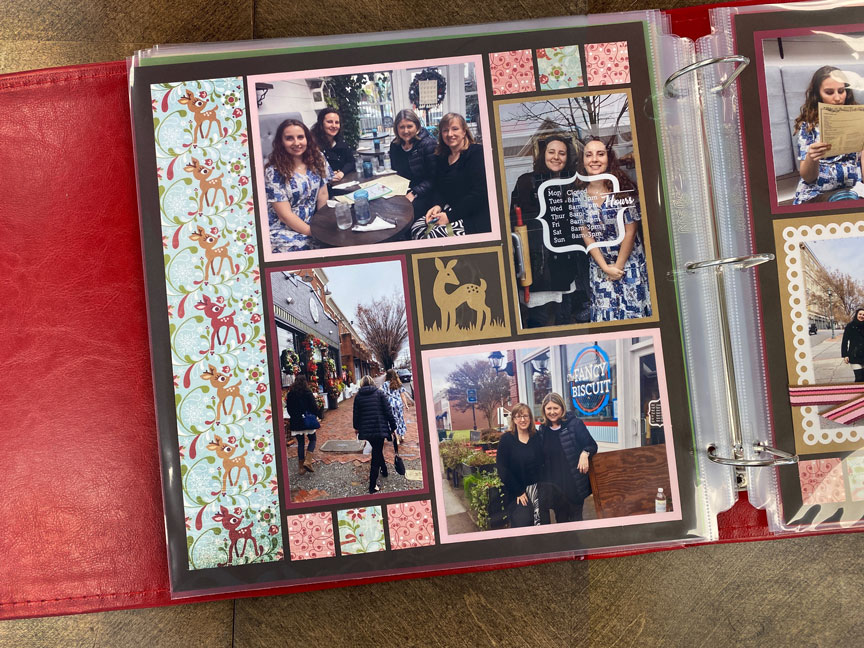 ---
While making an entire album may seem overwhelming, if you use page kits, you can create an album in hours, rather than days.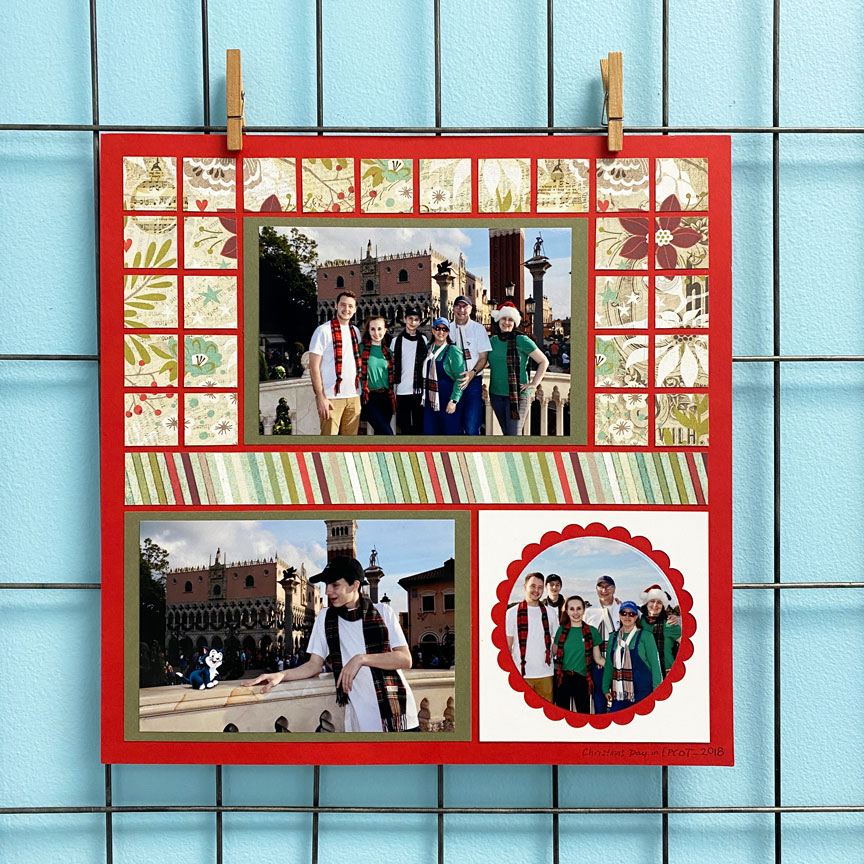 ---
You could also put one together, add photos and place it in a frame to give to someone special. Imagine how much fun it would be to receive a framed page or spread and then to get additional layouts throughout the year to swap it out. It's a perfect gift for busy parents or grandparents.
#4 - They make great gifts all on their own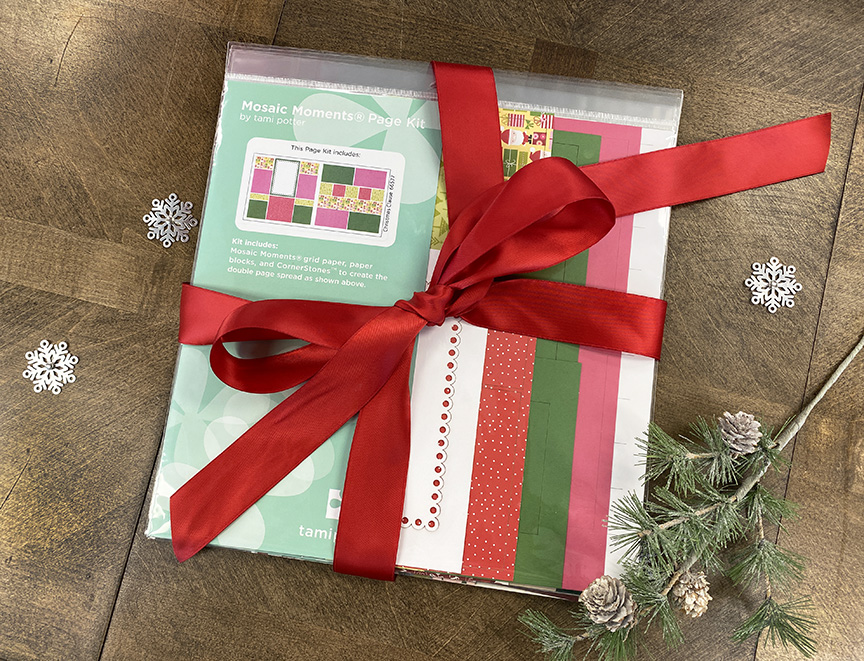 ---
If you know a scrapbooker, you could pick out a few page kits to give as gifts, since everyone loves them. Tie them up in a bow and you have a beautiful gift that will keep giving for years to come.
If we go shopping for holiday papers, we may be tempted to buy dozens of wonderful papers that we end up not using. Rather than waste our hard-earned money, we can buy a Mosaic Moments® page kit for each set of photos and save money in the long run.
#6 - We Can Try Out New Styles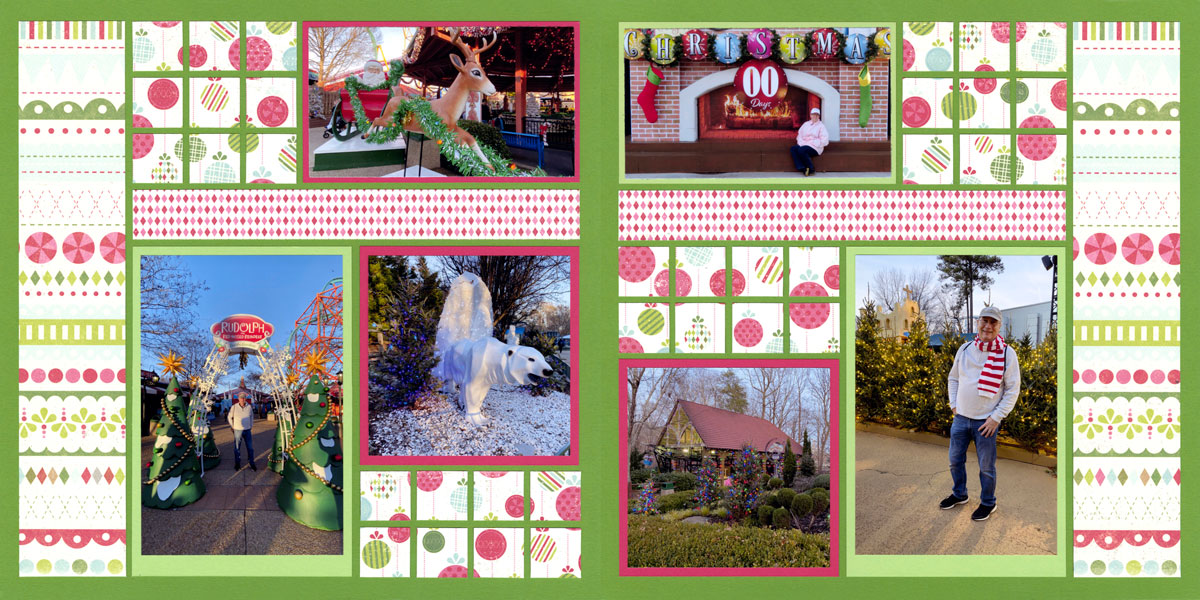 ---
Perhaps we normally scrapbook with whimsical styles, but we have a few special photos that we would like try on a more traditional layout. If we buy a page kit, we in that style, we can make a special page without buying a lot of extra supplies.
In the layout above, Paije decided to try a kit using non-traditional Christmas colors. The bright green and pink gave her holiday photos a whole different feel! Take a look at our Page Kit collection and see if there are any new styles you would like to try.
#7 - They Come with Extra Parts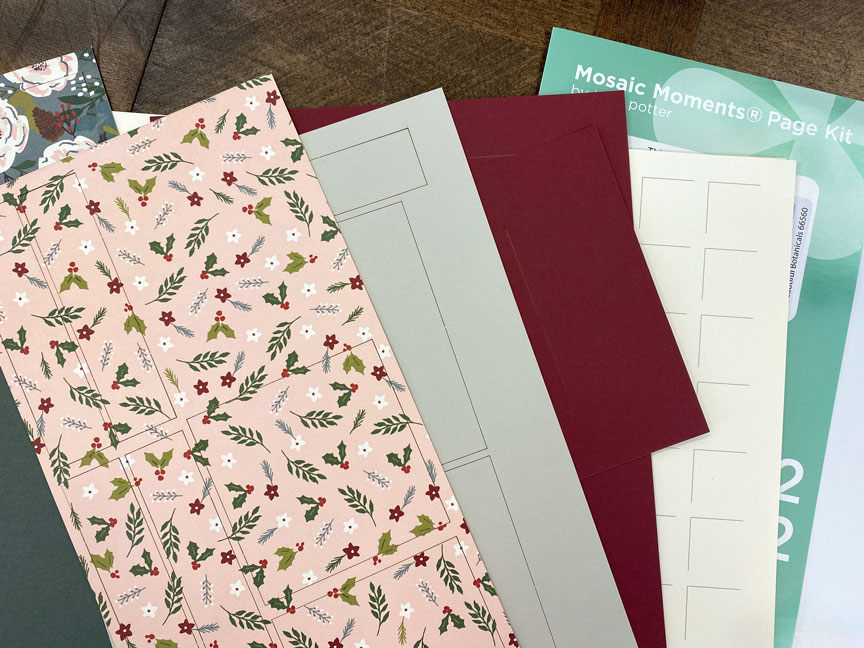 ---
Page kits are laser cut and the extra pieces leftover after the shapes are cut are included in the package. Depending on the kit, there is usually enough extra paper to cut out a title or add additional elements to the layout.
In the Page Kit shown above, there is a section of the pattern paper you can cut with decorative dies or into corner tiles. Plus the card-stock has portions that are not part of a laser cut - so this extra paper can also be used to embellish your layout.
#8 - They are easy to grab and go
---
If you are getting together with friends or want to take something to do while on vacation, they are ideal. Just grab your Basic Bundle Dies and/or your Mosaic Moments® Cutting Mat, your pictures and adhesive, along with the kit and you are ready to go. 
P.S. Don't forget your favorite treat too 🙂
#9 - You can make them your own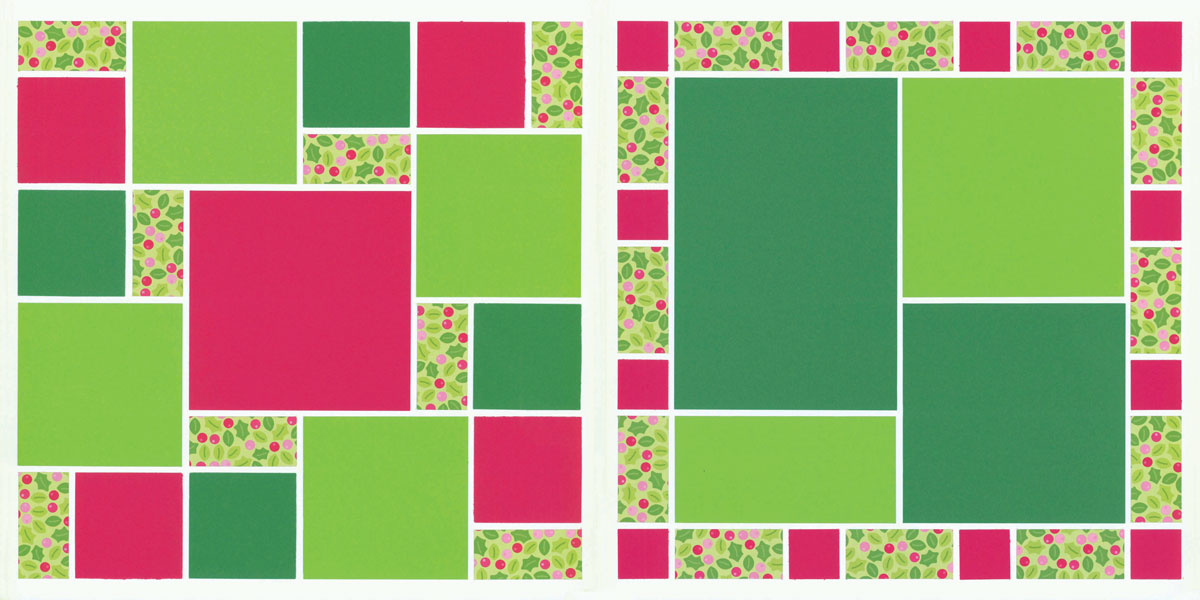 ---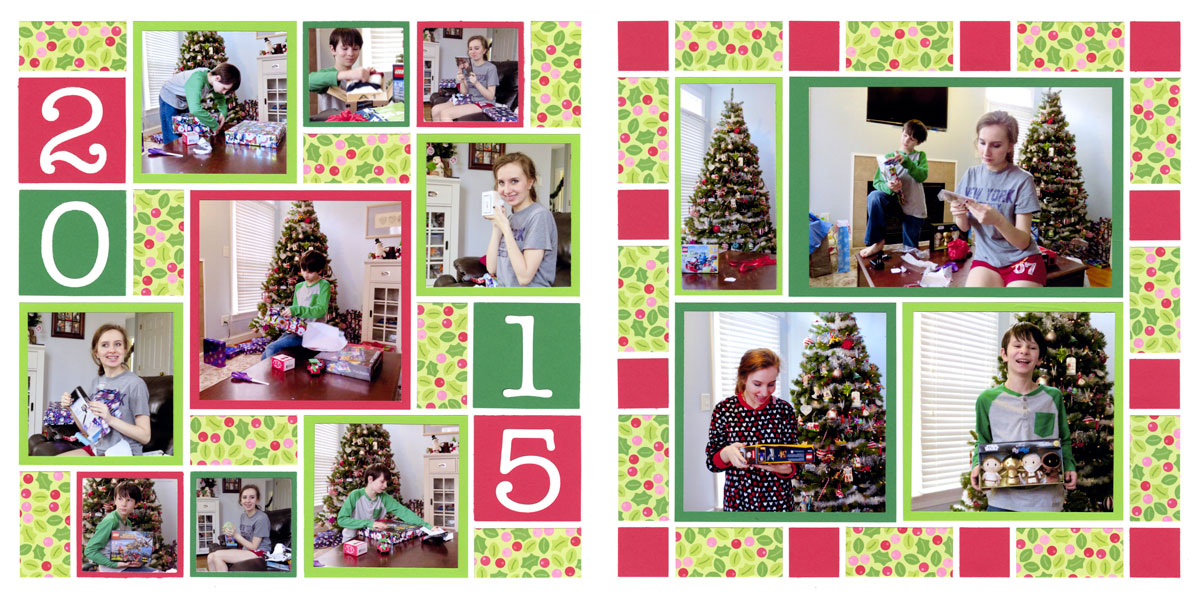 Changes: Right Layout rotated & Numbers 2x2 added on the Left
---
Because the elements are not attached, you can easily modify them to suit your wishes. Often, you can turn a layout sideways, flip the paper over to reveal another pattern, cut a photo mat into a frame, add additional die cuts, stamps or stickers, or even change the sizes of some of the photo mats. It's all up to you.
In the layout above, Paije wanted to make room for a horizontal photo - so she rotated the right layout. There was also a perfect space to place her Christmas tree photo. On the left layout she filled four of the little squares with the 2x2 Number dies.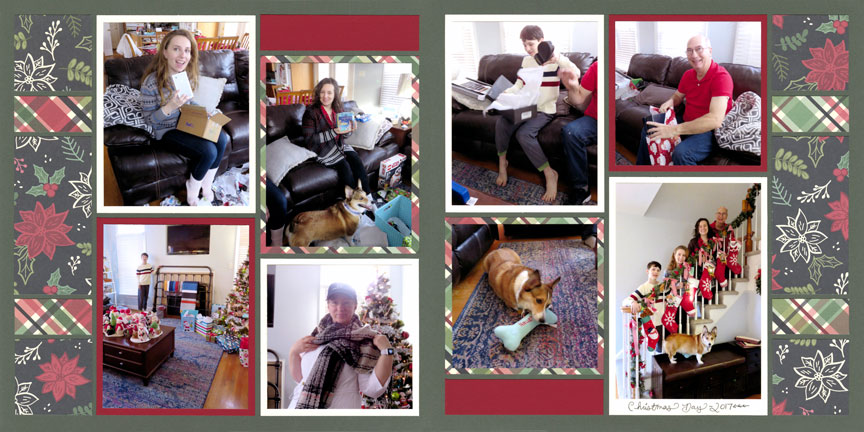 ---
 With page kits, you can complete your holiday layouts as quickly as you get your photos printed. By the end of the holiday season, you could be completely caught up on your photos.