An Article by Candy Spiegel
With the pictures, program, ticket stubs and memories close at hand, you are ready to record your recent vacation, school year or family reunion. But before you slap those photos onto a sheet of paper, I would like you to look at and think about something that may change your life – well, your scrapbooking life, anyway.
---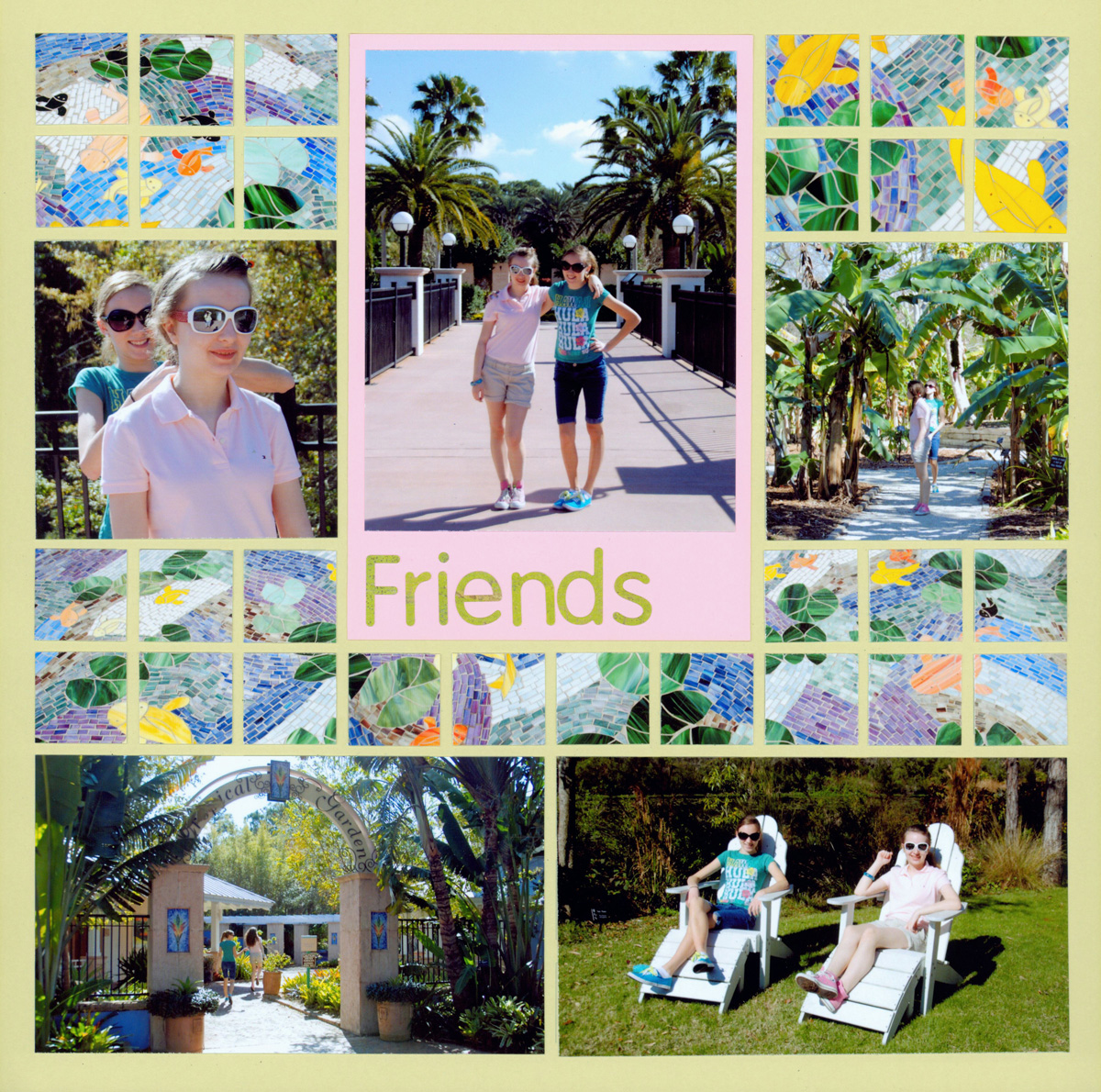 "Friends" by Tami Potter - Pattern #157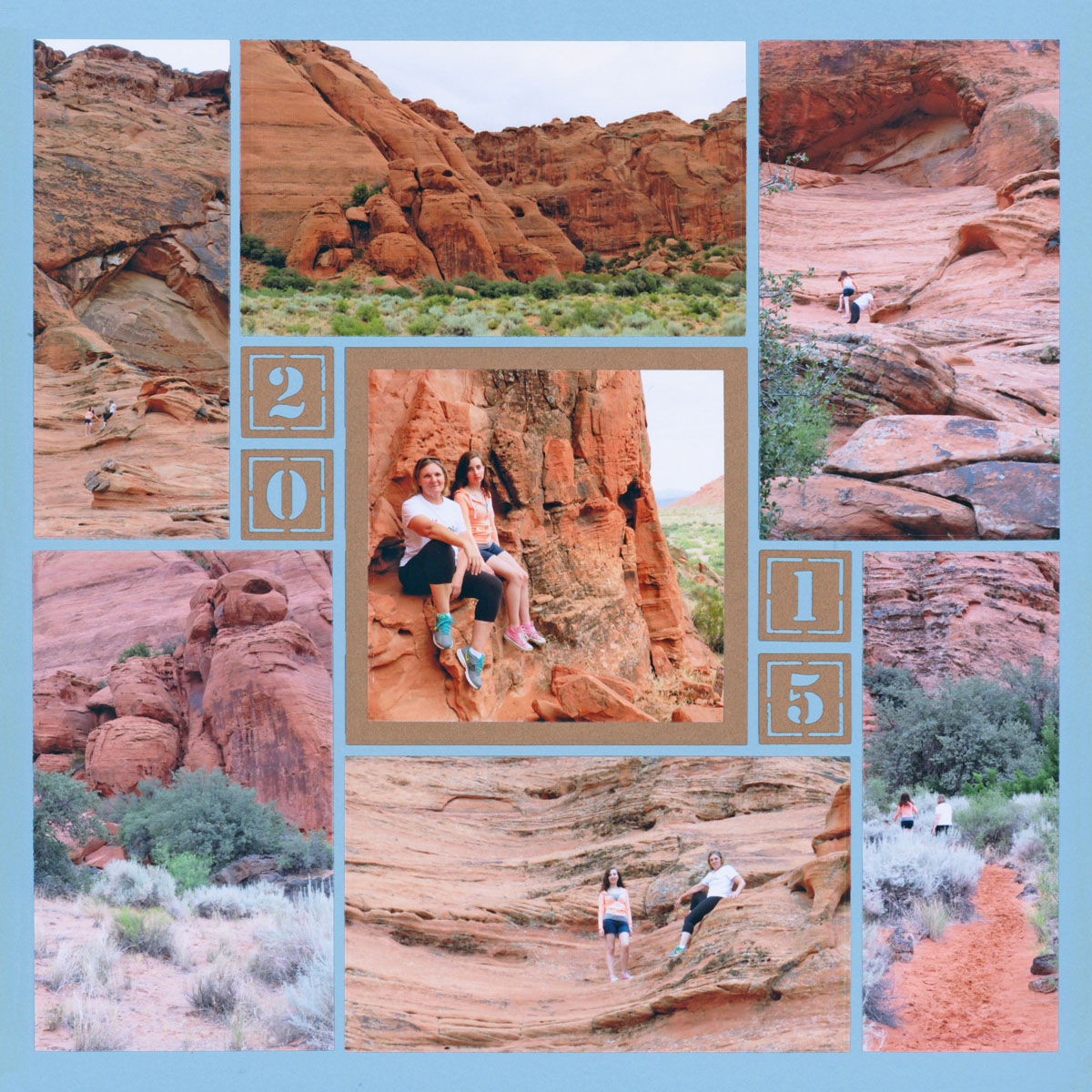 "Hiking St. George" by Tami Potter - Pattern #143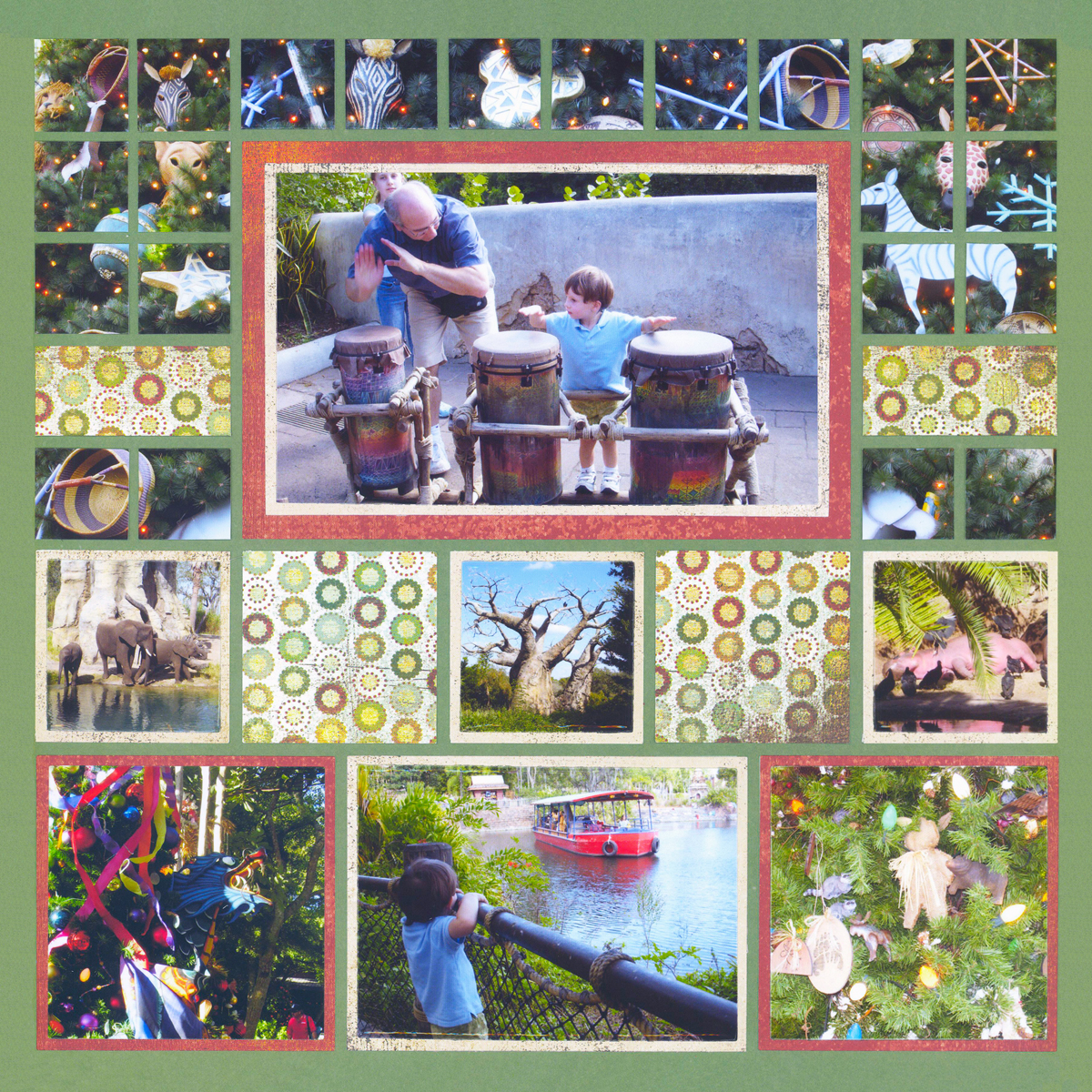 "A Wild Holiday" by Paije Potter - Pattern #395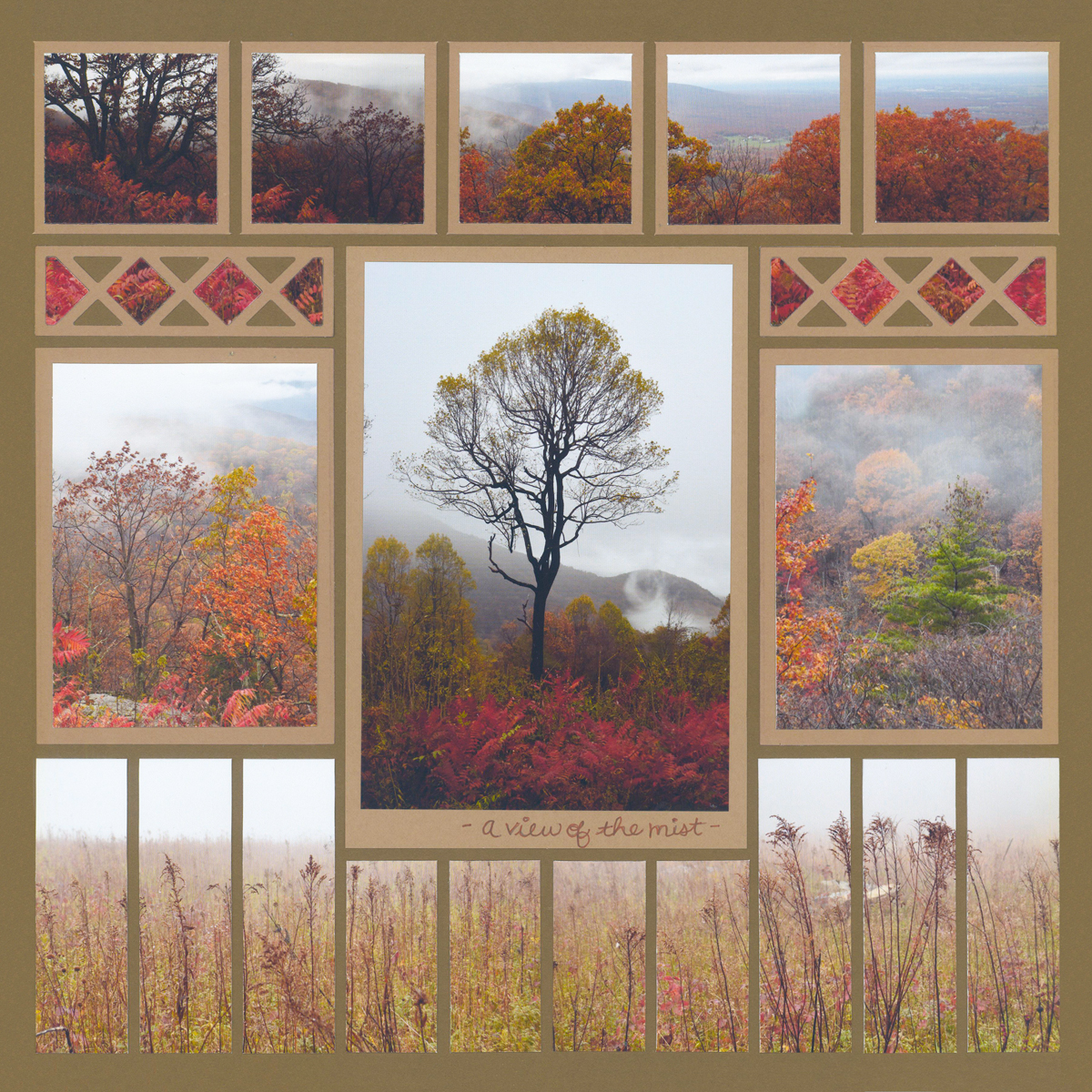 "View of the Mist" by Paije Potter - Pattern #439
---
Mosaic Moments® is a company that specializes in photo-centric scrapbooking. Using a simple 10x10 grid system, they focus on preserving your memories and turning your snapshots into art – without wasting a lot of time or money. It's a revolutionary way of thinking that you will love.
Here are the top 10 reasons you should try Mosaic Moments®:
1. It is All About the Photos
---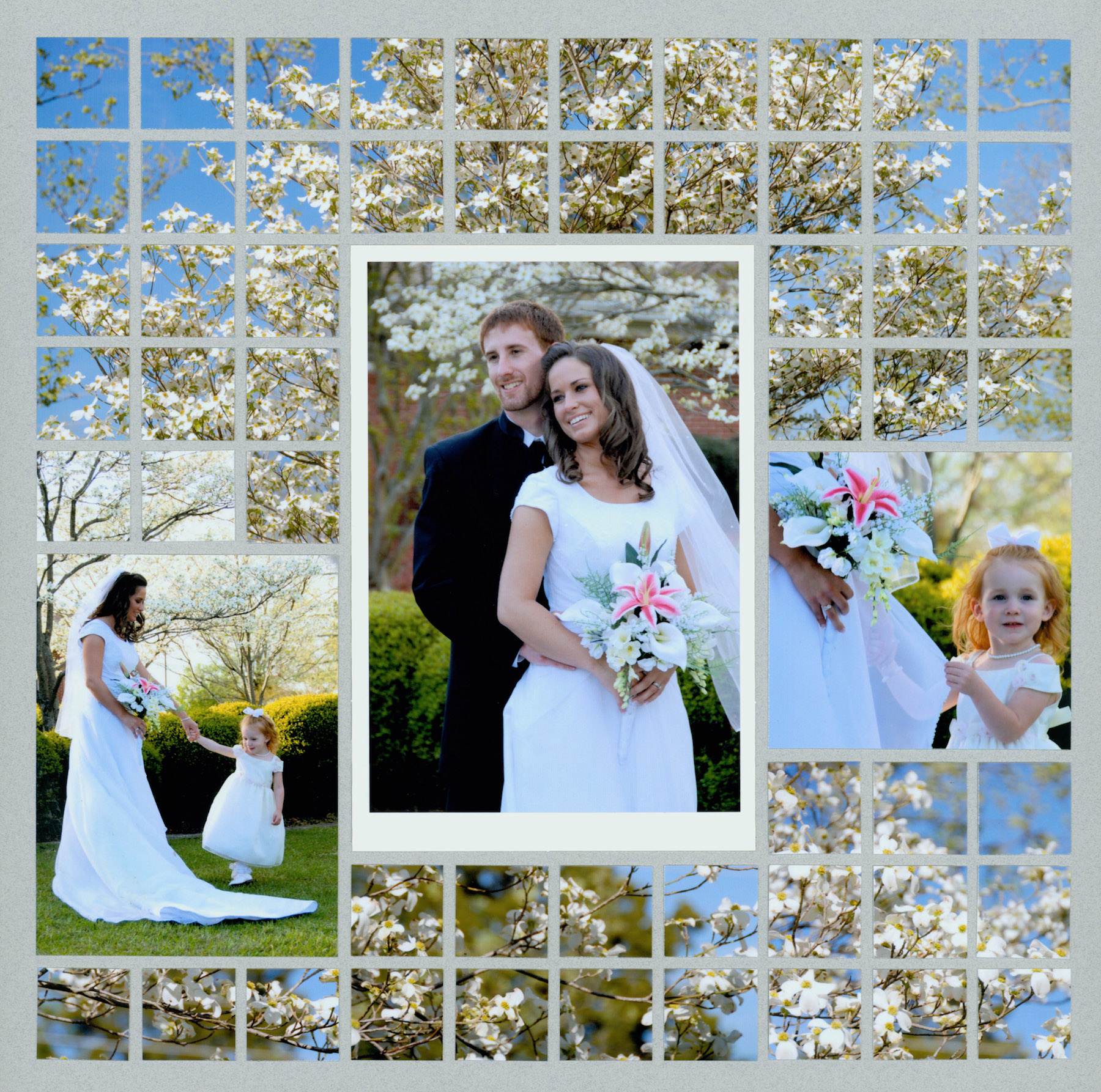 "Spring Wedding" by Tami Potter - Pattern #295
A picture is worth 1,000 words, so it is only natural to make your layout all about the photos. The Mosaic Moments® system invites you to put them front and center. Many of the dies help turn photos into designs worthy of a framed place on the living room wall.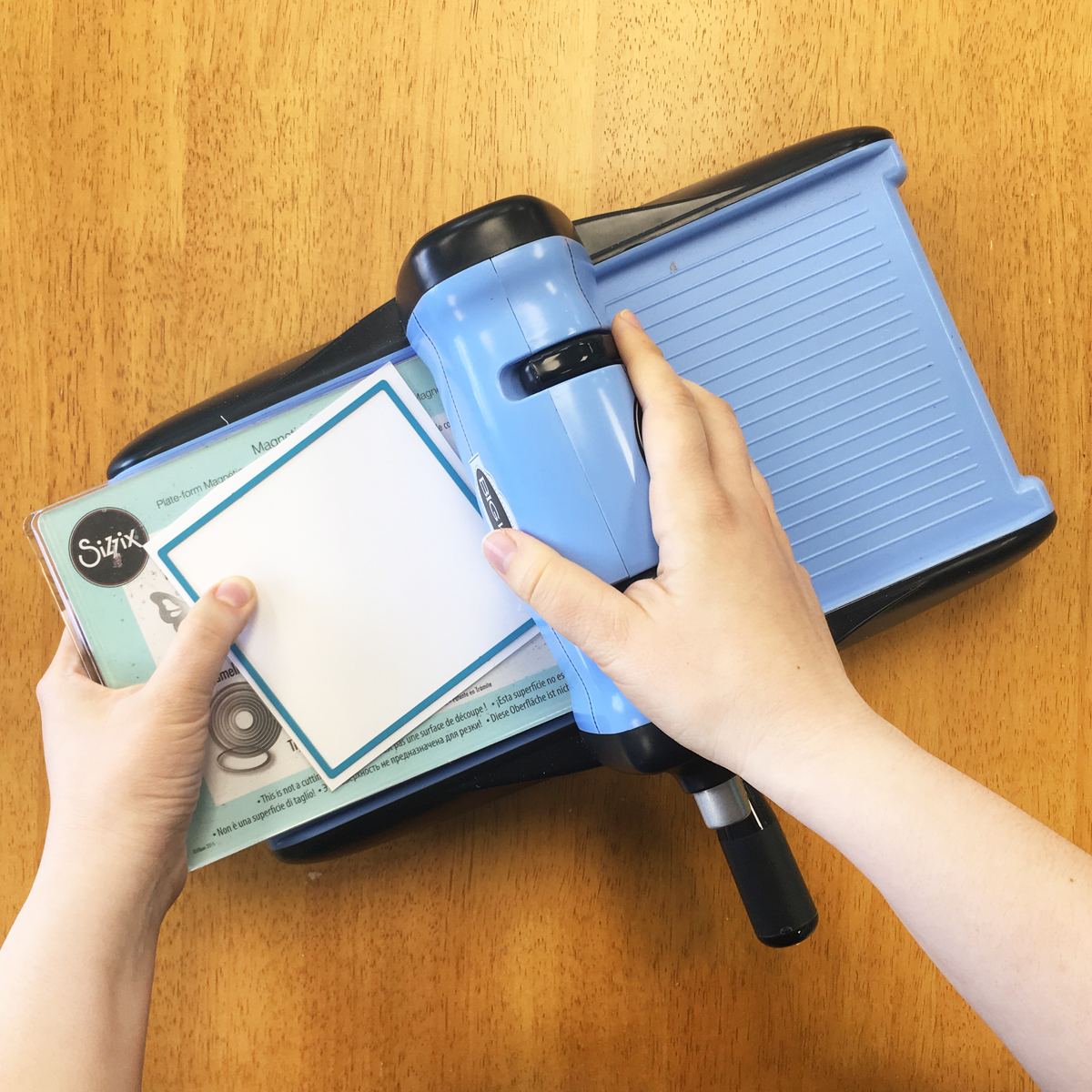 Cut Paper & Photos in Die Machine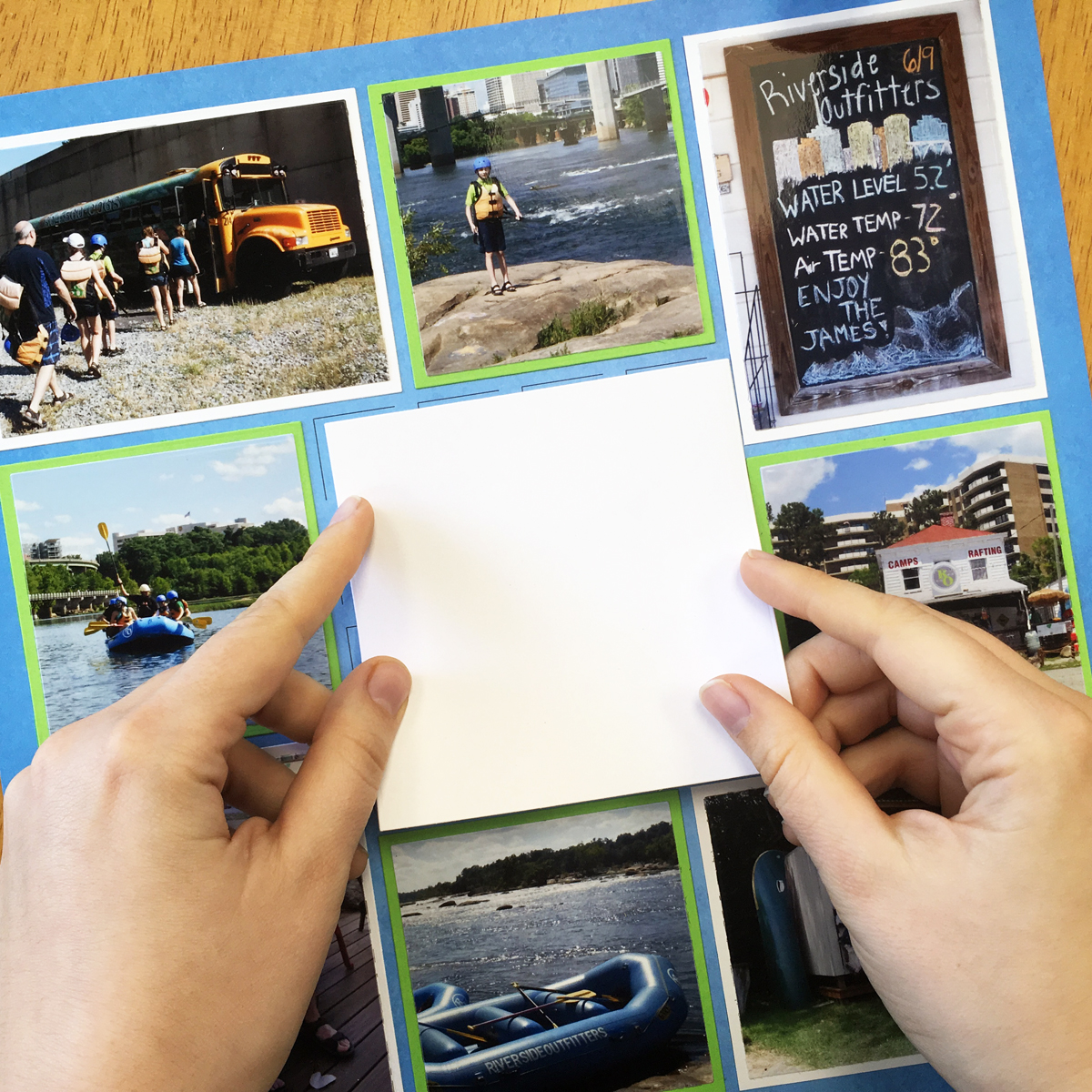 Line Up Each Block Over the Grid Lines
---
You grab a photo, cut it out with a die and adhere it to Grid paper … what could be simpler? Grid paper ensures you have an even border around the page and between elements. It also keeps everything straight and tidy.
3. It Only Requires a Few Tools
---
---
You probably already have the basics – a die-cutting machine, a pair of scissors to trim paper down to size, and adhesive. Add Mosaic Moments® Grid Paper and thin-metal dies (designed to fit the grid) and you are ready to go! You don't even need a ruler, since you can easily count the squares on the Grid paper and layering dies help you mat photos without measuring.
4. Everything is Color Coordinated
---
There are hundreds of page patterns online, free for your use.
The colors of the shapes on the page patterns, match the colors of the dies, so you quickly know
which set of dies to grab to complete the layout. Additional layering dies come in a pastel version of the
same color, so a quick glance tells you which dies work together.
View all of Our Layout Ideas on the Pattern Gallery: https://www.mosaicmoments.com/patterns/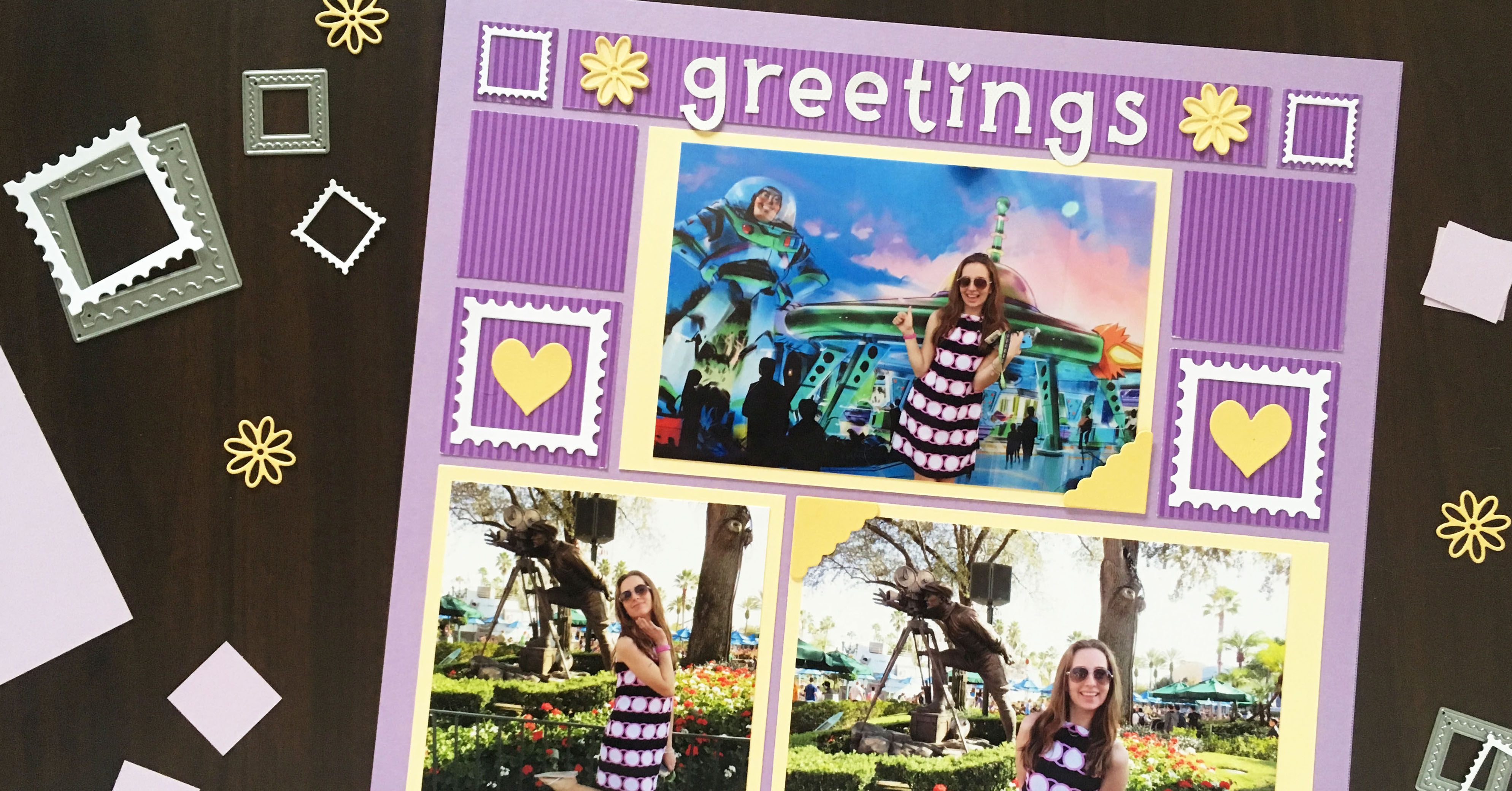 Stamp Die Set Shown - Use dies over & over!
---
A single package of embellishments costs about $5, and you can only use it on one or two layouts. Mosaic Moments® dies start at $5.99 and you can use them again and again and again. They are so versatile that the casual reader will not even notice you used the same die more than once in your book, because they look completely different with different photos, colors and papers.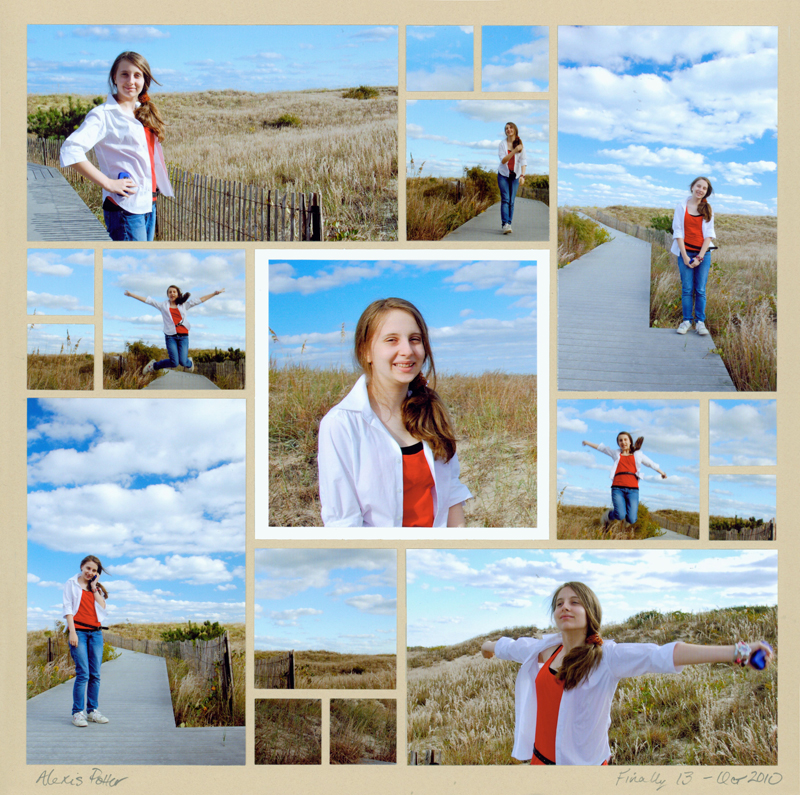 "Finally 13!" by Tami Potter
---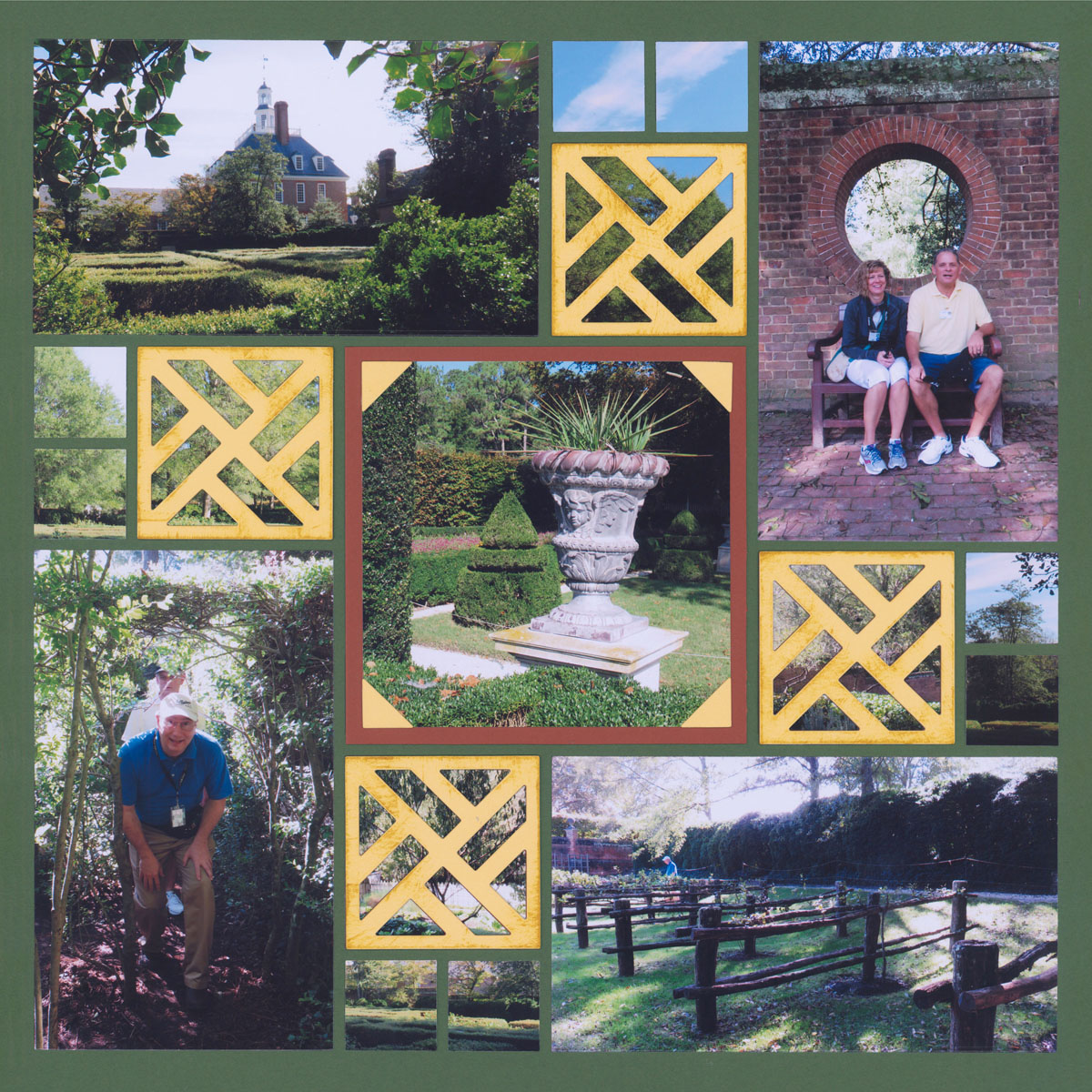 "Williamsburg Trip" by Tami Potter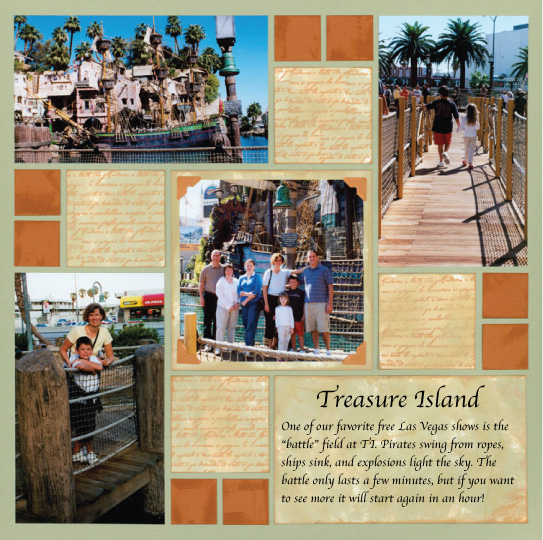 "Treasure Island" by Tami Potter
---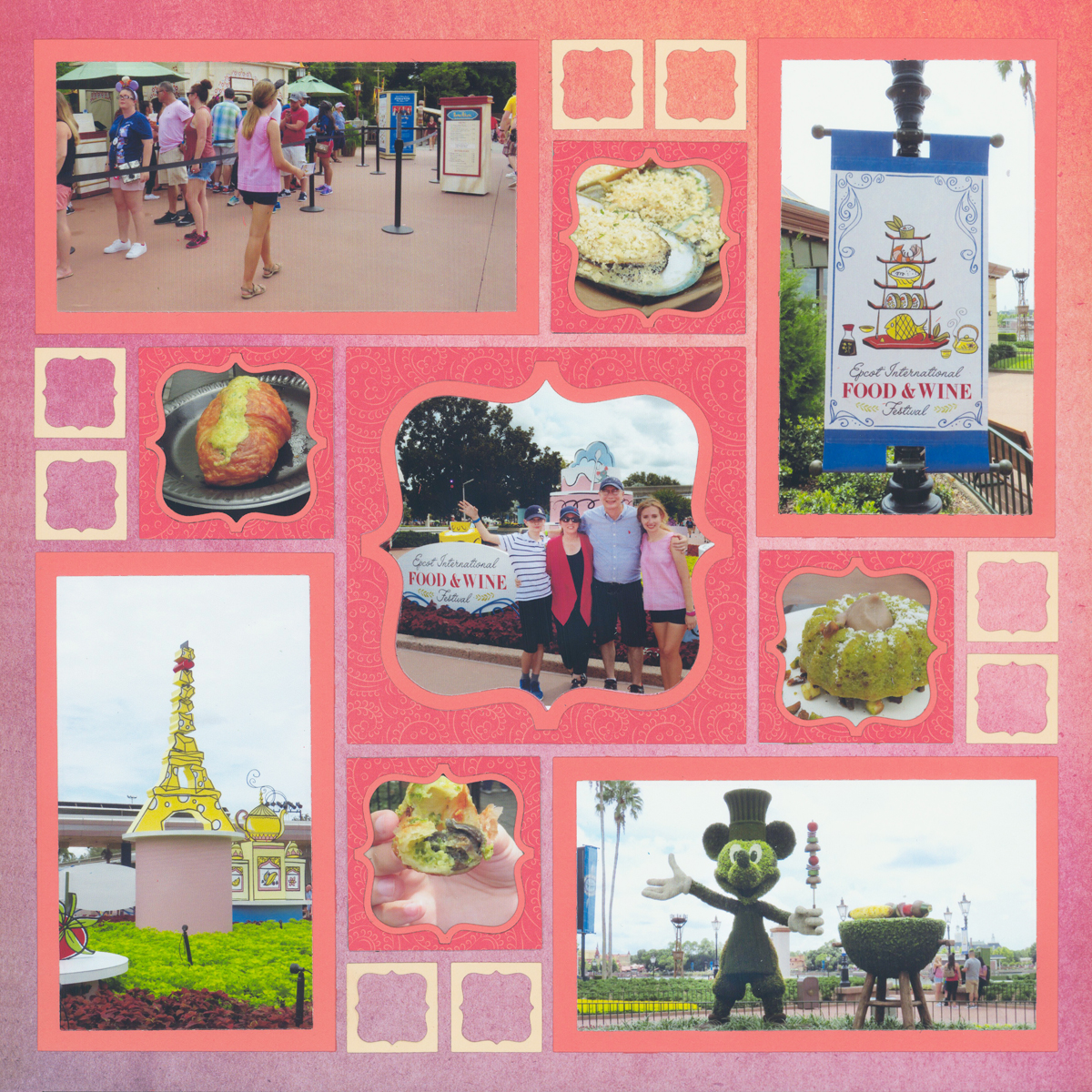 "Food & Wine Festival" by Paije Potter
---
Not only are layouts designed using the Mosaic Moments® system different from traditional scrapbook layouts, they are also different from each other. It's amazing how you can follow the same page pattern and use the same dies and your page looks completely different from others in your book. I cannot explain the phenomenon, but no two layouts ever look the same. It's a bit of Mosaic Magic.
Note: All of the layouts above were designed with page pattern #107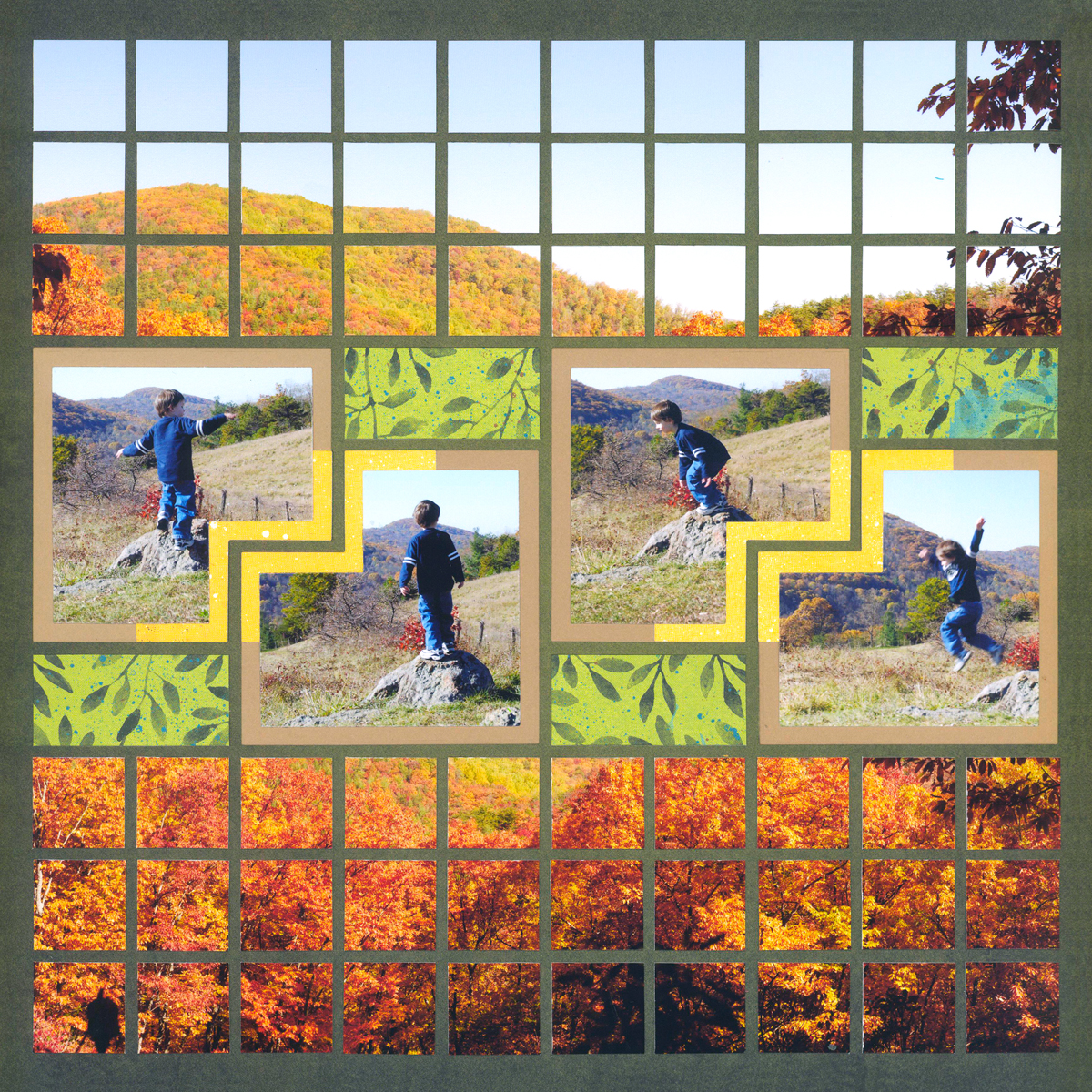 "Cole Jumping" by Paije Potter
Somehow, Mosaic Moments® makes photos look better, as well. It's another unexplainable phenomenon; but, it happens again and again and again – especially when you cut your photos into strips or 1-inch squares. In just a few cranks of the machine, your pictures can go from good to great!
8. You Can Make It Your Own
---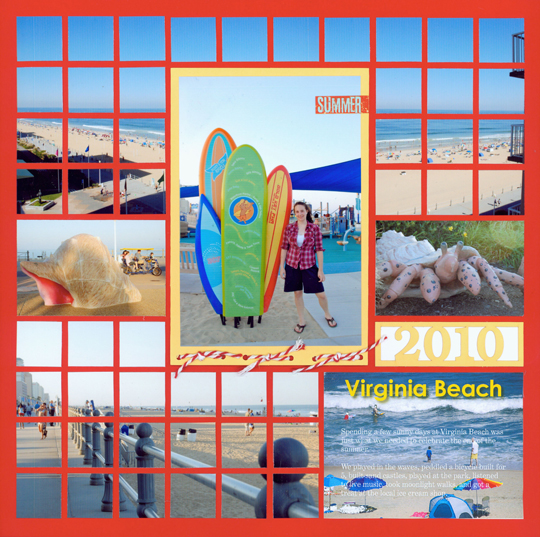 "Virginia Beach" by Tami Potter - Pattern #123
---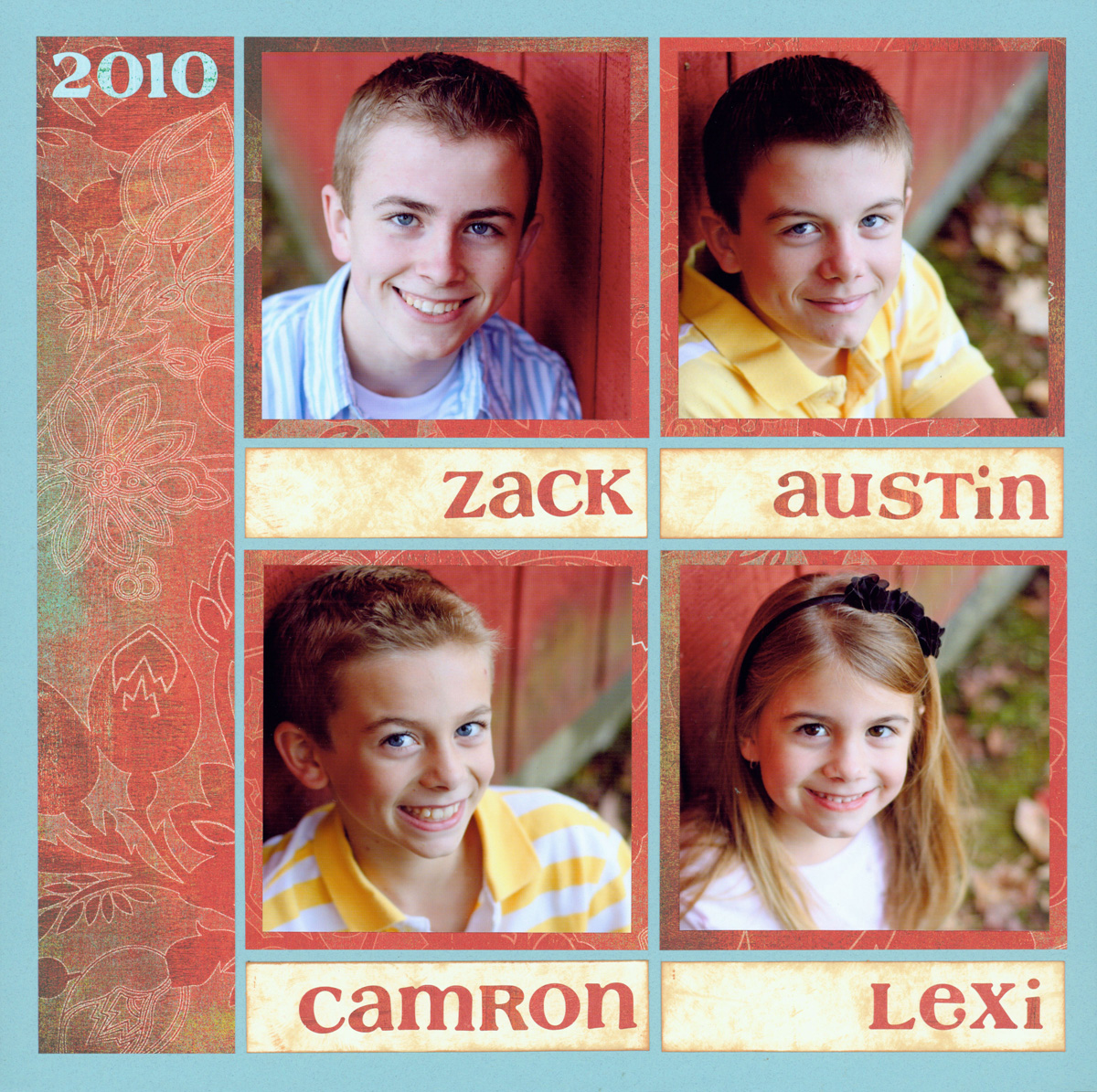 "The Fantastic Four" by Tami Potter - Pattern #140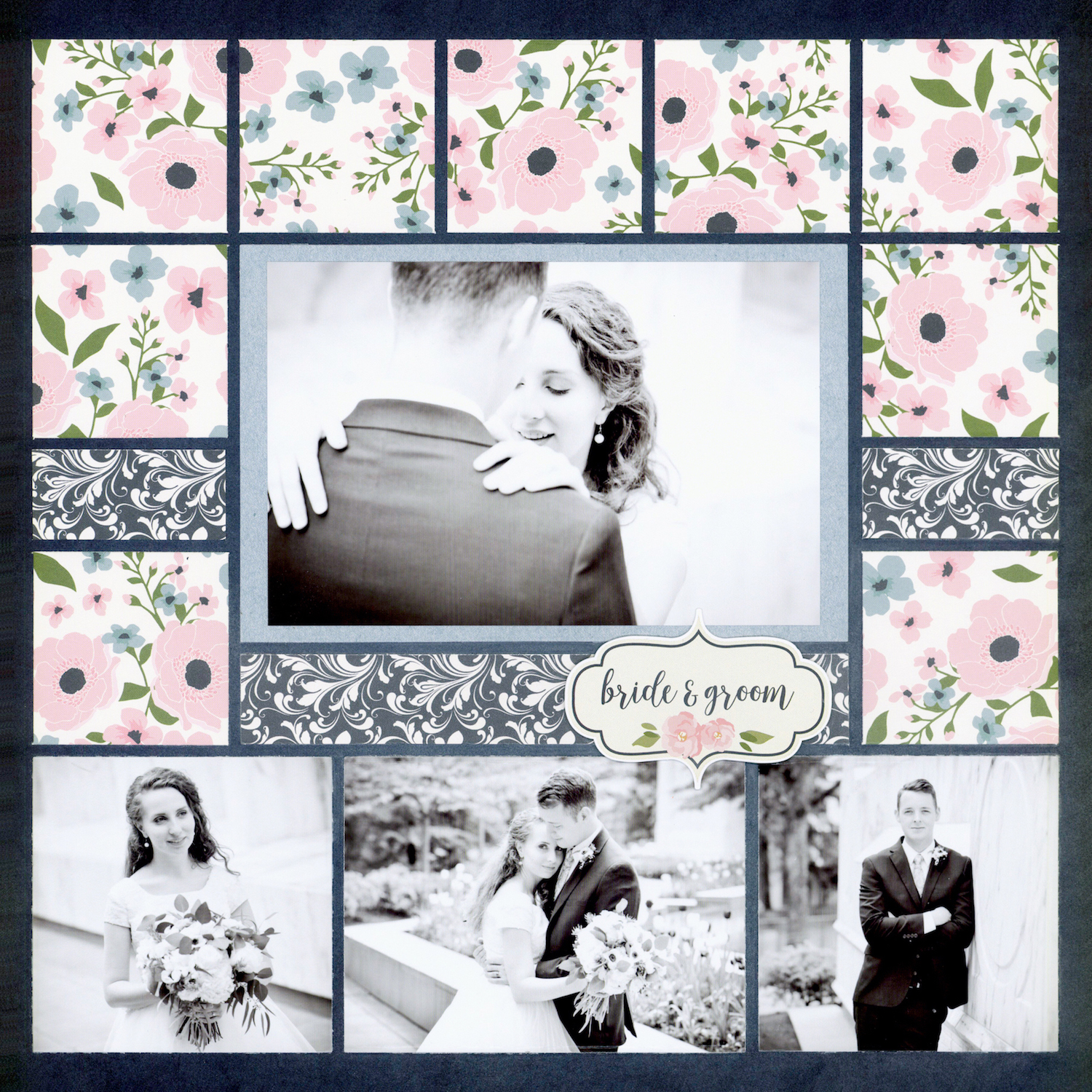 "Forever with You" by Paije Potter - Pattern #412
---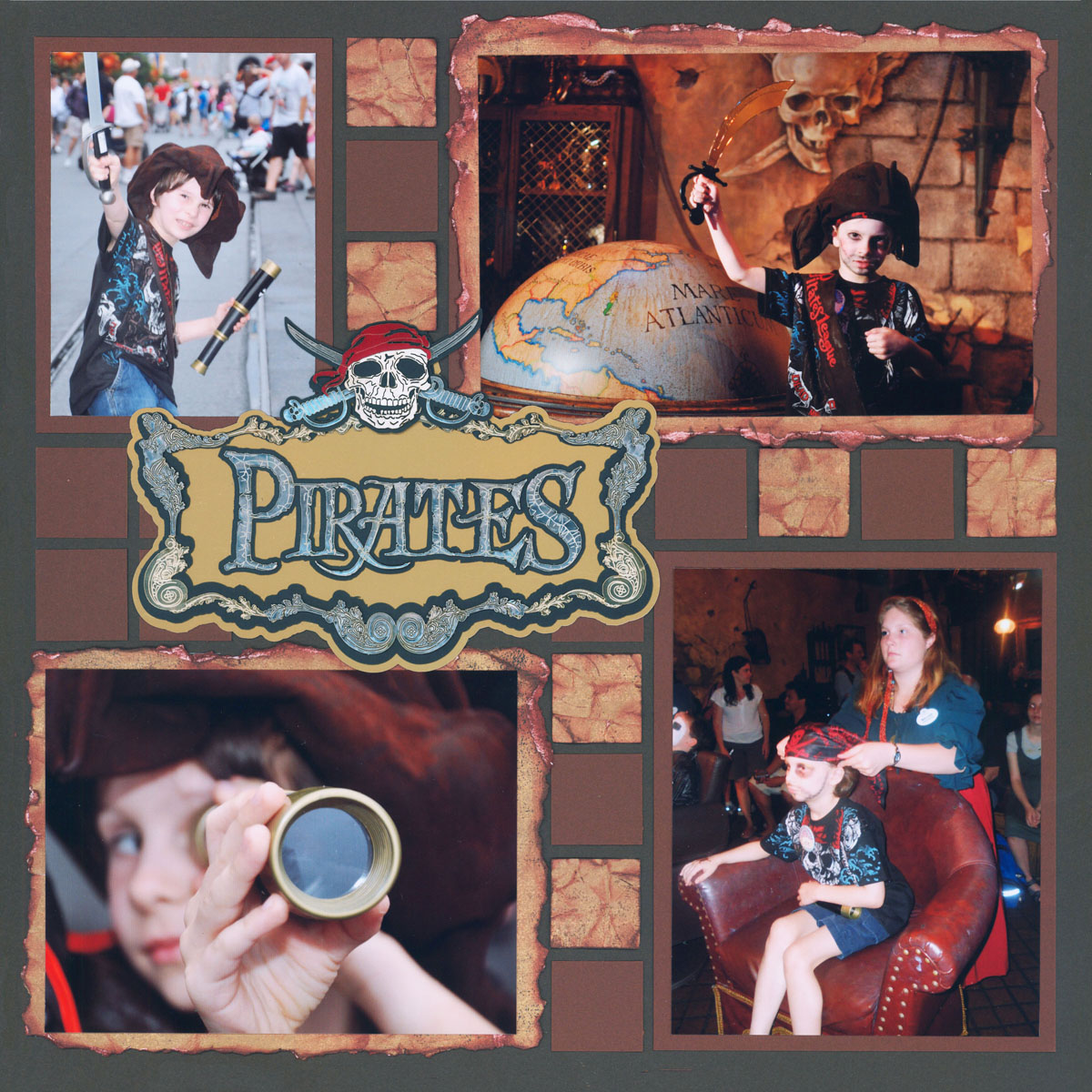 "Pirates Life for Me" by Paije Potter
---
Add patterned paper or cardstock. Mat your photos or cut them into small squares. Add titles, journaling, buttons, stickers, doodles or whatever you want. Your pages should reflect your style and can be as clean and simple, grungy and distressed, or whimsical and artsy as you want.
9. It's an American Company
---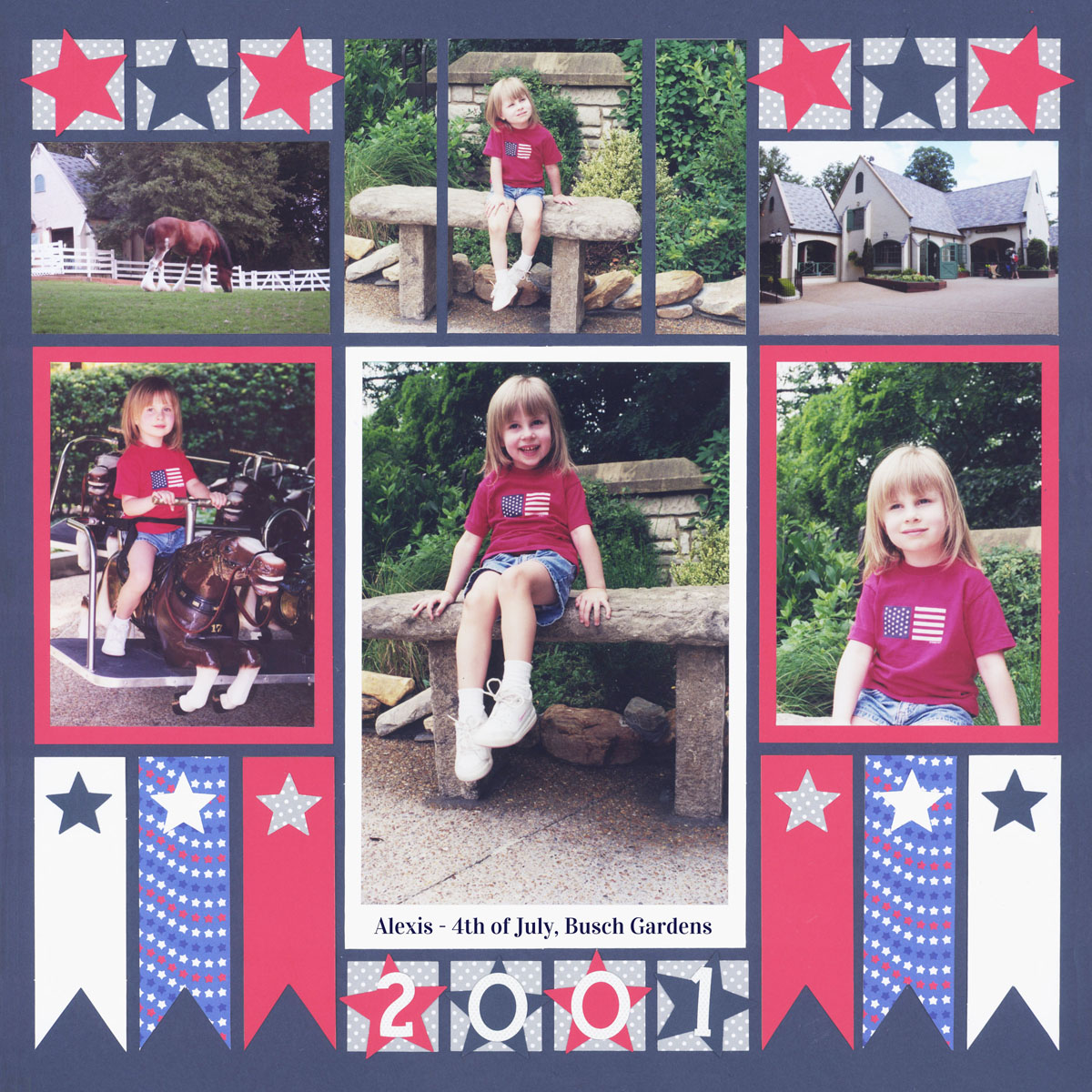 "Alexis on 4th of July" by Paije Potter - Pattern #252
Mosaic Moments® products, with few exceptions, are made in the USA. The company is family owned and operated. It is large enough to provide an incredible amount of support through social media, their website and newsletters. But, Mosaic Moments® is still small enough to respond personally. It is not uncommon to see a suggestion or request from a customer turned into a new product a few months later.
10. You Will Amaze Your Friends & Family
---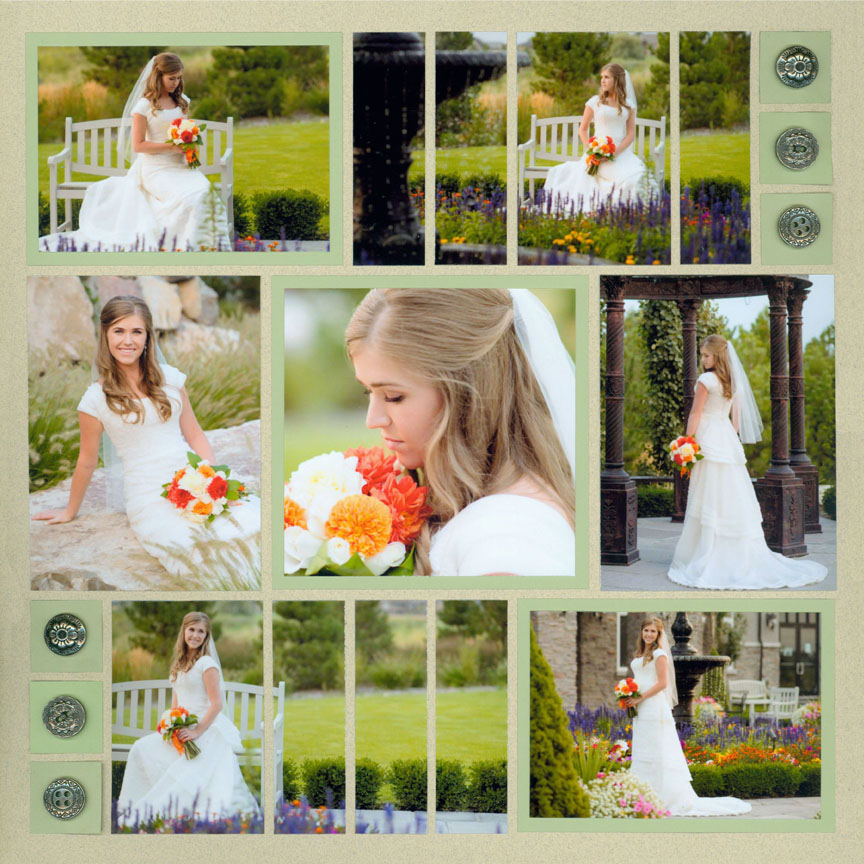 "Summer Bride" by Paije Potter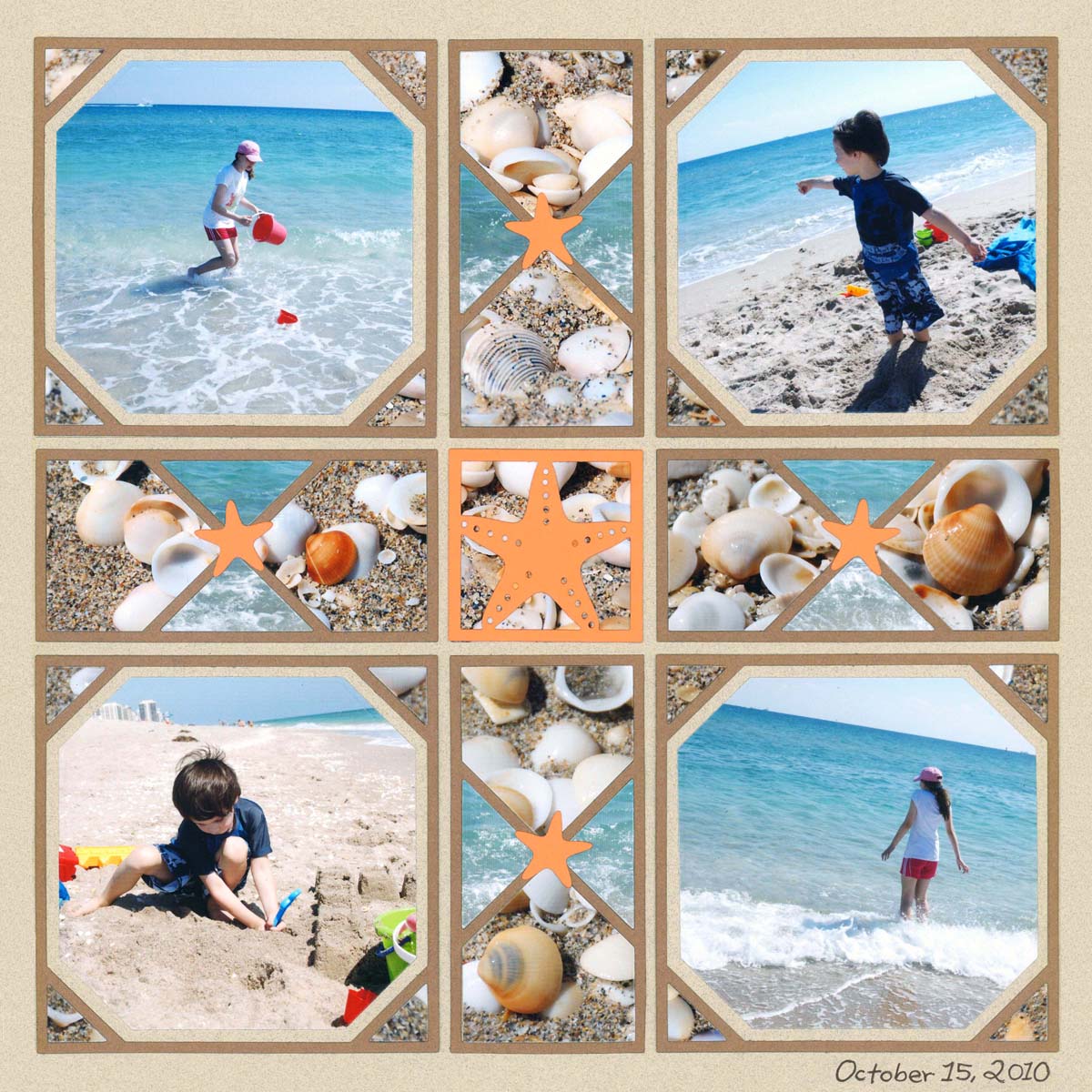 "Fall Beach Trip" by Paije - Pattern #368
---
One look at the panoramic strips, pinwheel, or graphical design you've created will have them singing your praises and begging for "lessons." Only you will know how easy it really is!