Say Hello to The Mosaic Moments® Scrapbook System
Three ways to Create Fabulous Mosaic Moments® Scrapbook Pages
---
Introducing the Mosaic Moments® No Measure Cutting System
Mosaic Moments® thin metal dies can be used with a variety of die cutting machines. 
Designed to create a plethora of patterns, when used in conjunction with Mosaic Moments Grid Paper, Mosaic Moments® dies are available in a variety of nested shapes.
See Die Cutting Machine Compatibility List.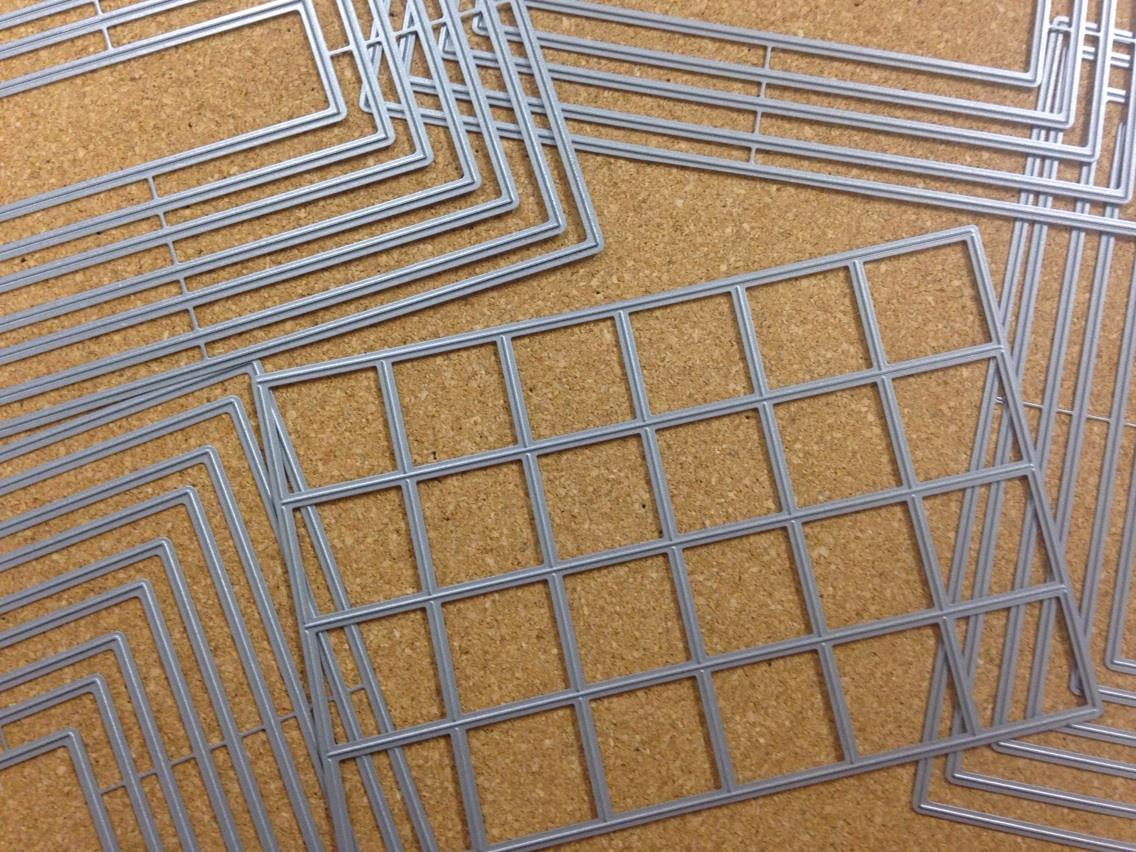 Mosaic Moments® Scrapbook System, and Three Simple Steps, Create "Wow!" Pages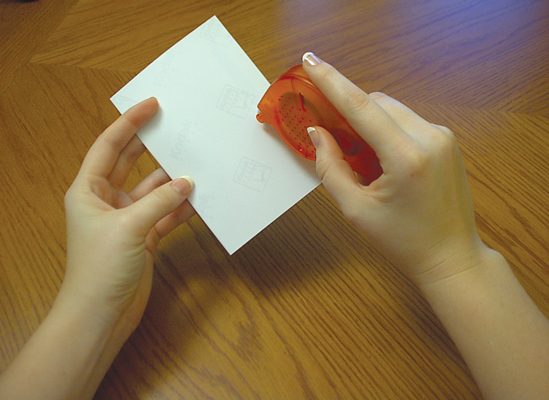 Step One: Apply adhesive. Put Herma Dotto removable adhesive on the back of your photo before you place it on the mat. Be sure to get adhesive on each square inch. Four lines running horizontally across the back of a 4×6 photograph will do the trick. Adhesive will keep your photo from shifting or moving out of place during the cutting process.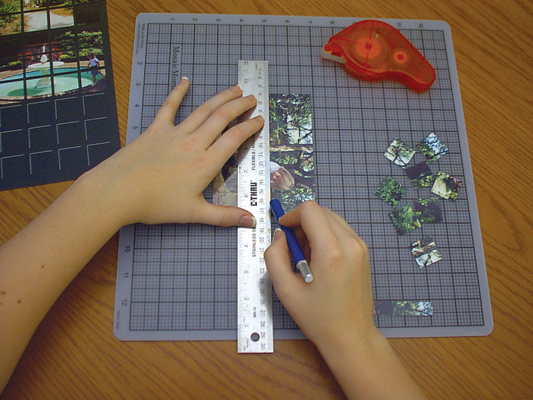 Step Two: Cut photos. Place photo on your mat lining it up with the grid lines. Use a metal straight edged ruler to determine where the cut will be made. Cut using a sharp craft knife with a #11 blade. Determining where to make your first cut is discussed in more detail – click here.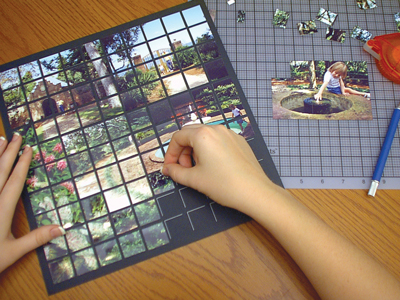 Step Three: Transfer squares to Mosaic Moments® Grid Paper. Using your Lil´Chizler™ lift cut photo squares off of your mat and transfer them to your grid paper. If you change your mind about placement, you can easily lift and reposition the photo squares because you used removable adhesive. As you transfer the photo squares, check each piece to be sure there is enough adhesive to keep it in place. If not, simply roll on a bit more.
Watch Our Videos
Option One – Cutting Photos with a Mat, Knife & Ruler 
Option Two – Cutting Photos with Mosaic Moments® Dies 
Get Your SnapFix!
Keep up with the latest Mosaic Moments® News – Sign up for SnapFix, weekly e-Newsletter.
Click Here