Tissue, Sequins and Pearls: Three ways to dress up your Easter Scrapbooking Pages.
Today I want to show you three ways to dress up your Easter Scrapbooking Layouts. They are fairly quick and easy scrapbooking techniques to do and they are totally customizable.
First, The Tissue: once again I'm using the Sticky Face Stickers Easter/Spring set with tissue paper and a variation using Xyron and punches for a new technique.
Second, Sequins: using one of the latest trends in scrapbooking I add just a smattering of flat sequins and some special shapes,  then
Finally, Pearls: Using Viva Décor Pearl Pen and Ranger Orchid Liquid Pearls to add center details to the flower sequins, just like adding real pearls to your little black dress!
Easter Celebrations are just around the corner, have the preparations begun around your house? When my kids were smaller, that meant new dresses for the girls had to be made. I loved the lace and pastels to pick and choose from.
Although I am beginning with a White 8" x 8" Mosaic Moments Grid Paper to show these techniques, you can easily use them on larger pages. I wanted to feature just one special photo, so I chose a single 4"x 6" photo to work with. The main center section was perfect to feature the family portrait, it is one of only a few that we have as I usually find myself safe behind the camera, this is a rare one that I'm included in and it fell nicely into that center 4" square area. Be sure that this year you find someone else to take a photo of your family, you won't regret it.
I decided to keep the outside 1" sections because I wanted to keep the background in the photo. It helps to identify where the photo was taken, and adds just a bit of mosaic to the layout.  The center 4" square photo is mounted on blue cardstock to fit the 4-3/8" area.
When it comes to Scrapbooking for spring, I thought it would be nice to bring in some soft pastel colors. I experimented with ordinary tissue paper in several shades and used the "Easter" letters. The tissue is very light and airy and gives a very soft color to the letters and squares. I peeled the top blue paper layer off and worked on the sticky surface while still on the page. I prepared several strips of tissue in varying widths and then laid them down in rows with edges butting together as best as possible. Once the letters are filled you can remove the letters from the sheet and trim away the excess.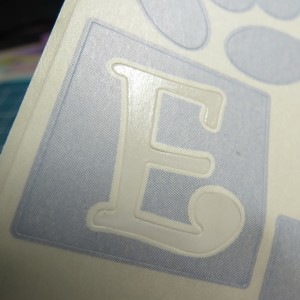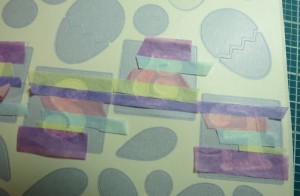 Click to enlarge photo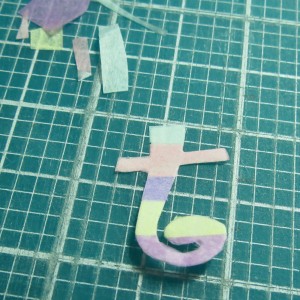 I placed each of the letters on punched scrap white photo paper squares, and then added to the layout. The Sticky Face Stickers have several different shapes to choose from but I found myself a bit short of 1" squares, so I decided to create my own sticky sheet to use. I ran a section of paper, wider than 1" through my small Xyron machine face down, and when it came out I applied the strips of colored tissue paper to this sticky surface. I punched several one 1" squares from the top or bottom edge giving each square its own look. Other shapes can also be punched from this if you would like.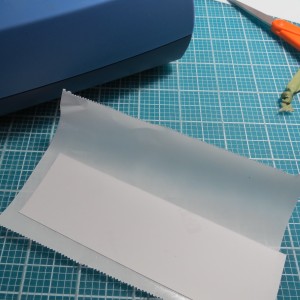 I had a bag of Springtime Mix Sequins from Pretty Pink Posh that was a perfect way to add a little more color and interest. This mix of flat pastel sequins also included two flower sequins, large white and small pink flowers. Aleene's Tacky Glue was used to adhere the sequins and Pop Dots for the larger white flower sequins. I tried several different arrangements but finally decided on a scattered look, with the colors in a pattern. The flower sequins were added around the letters.
To dress things up just a tad bit more and put a finishing touch I brought out the pearls…liquid pearls that is, to dot the centers of the flowers. It isn't a lot, but just enough to give a finished look to the flowers…and glimmer to your page.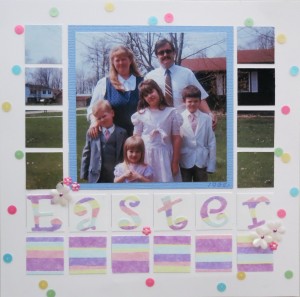 I hope you've enjoyed seeing a few scrapbooking techniques to dress up your Spring or Easter pages. Sometimes the difference between liking a page and loving a page is remembering to accessorize!
We'd love to see how you dress up your scrapbook pages! You can post to our Mosaic Moments Facebook Page or post on Journella's Story Board, we can't wait to see what you've done.
~Andrea Fisher