You might not consider a collection that is mostly pastels for your winter pages, but if you think about it, what better palette but frosty colors to document your frosty photos?
Most of us work from our photos to choose grid colors that will also fit an overall theme, but what if you just love the color of grid paper and want to select photos that will work well with your grid choice?
I don't know that I have a specific formula for beginning with a grid color and then choosing the photos to use, I still like to play with things and see what is appealing to my eye and then begin to pull other cardstocks, and elements and start to build. I will add and take away as I work and so very often find myself with something different than I set out to put together, but there's always a point I reach that says, "this is it."
I'm going to work with the Fresh N Fruity Collection this week so let's consider what we have.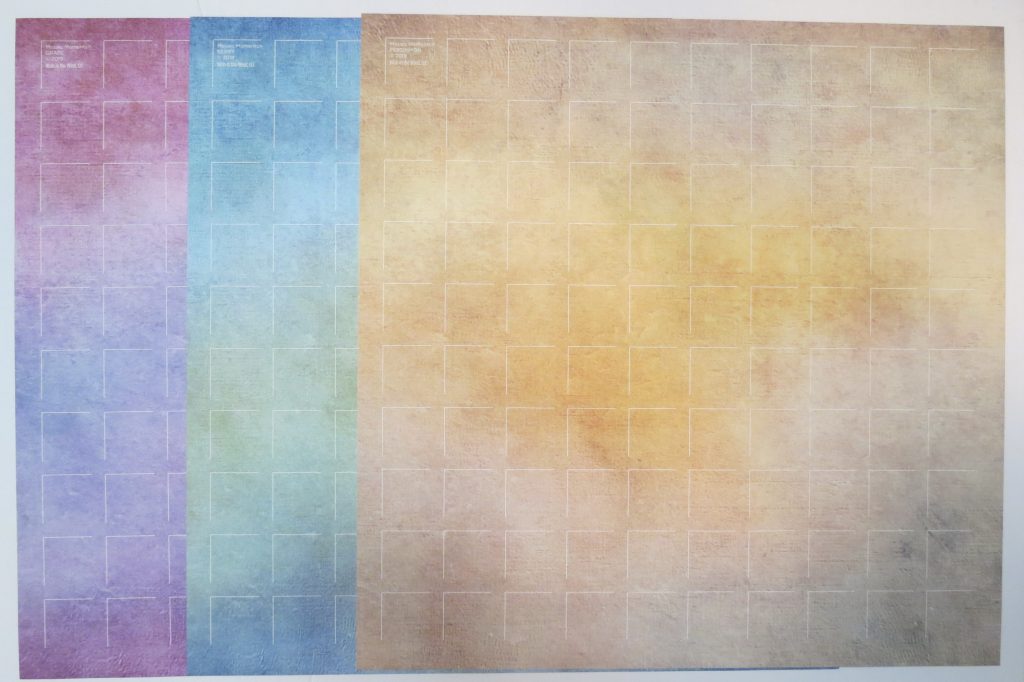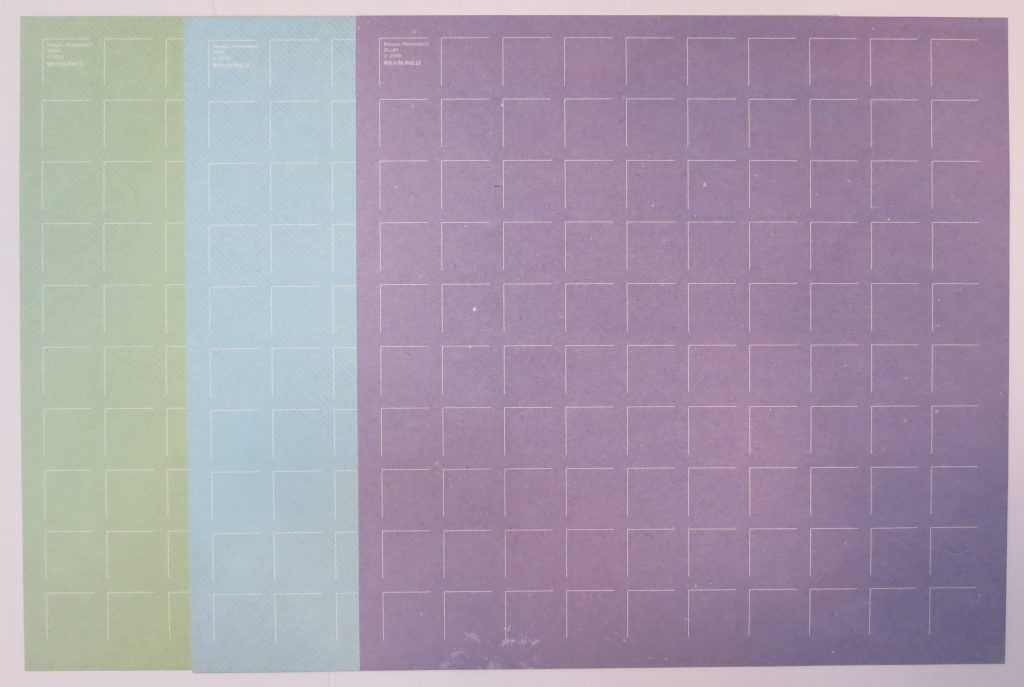 Grid papers in the Fresh-n-Fruity Collection are mint, plum, pear, persimmon, berry, and grape
Persimmon was perfect for ancestry pages and would suit many of my photos from my genealogy files or even sepia toned photos.
Plum would be a soothing choice for photos in Black and White and even scenes of snow-white winter landscapes.
Berry works well for a blustery winter day.
Pear, plum and mint are solids with subtle textures and I love putting photos of the great outdoors on them.
Mint and Pear would be lovely baby layouts, while Berry and Grape would be fun to work with for a birthday page.
Grape is the final blended paper and we can see how it works in this layout with my choice of photos.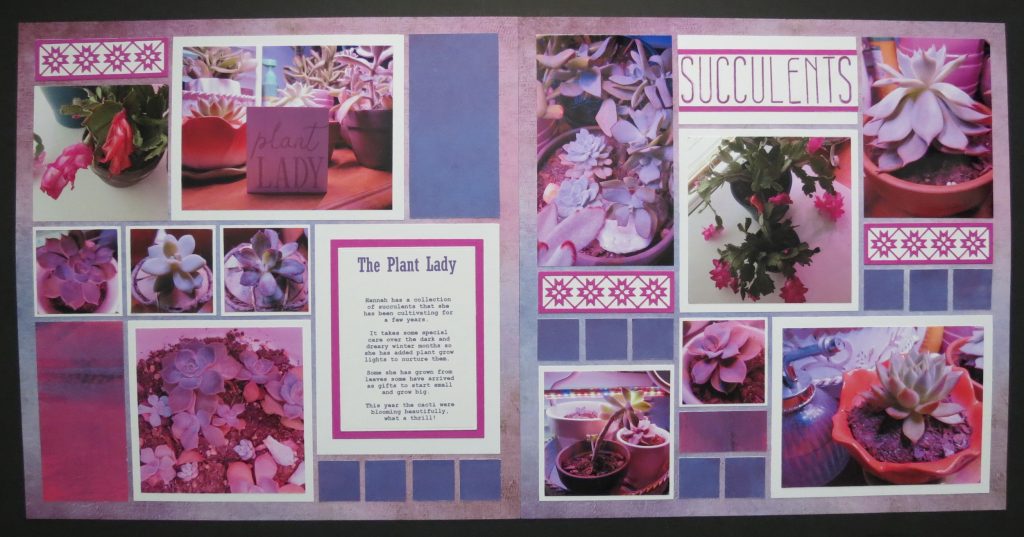 Whatever your choice may be, using mats in neutral black and white cardstock will help to separate the colors from your photos and the grid paper.
You may also enjoy pulling colors in the photos to compliment or contrast with your grid papers.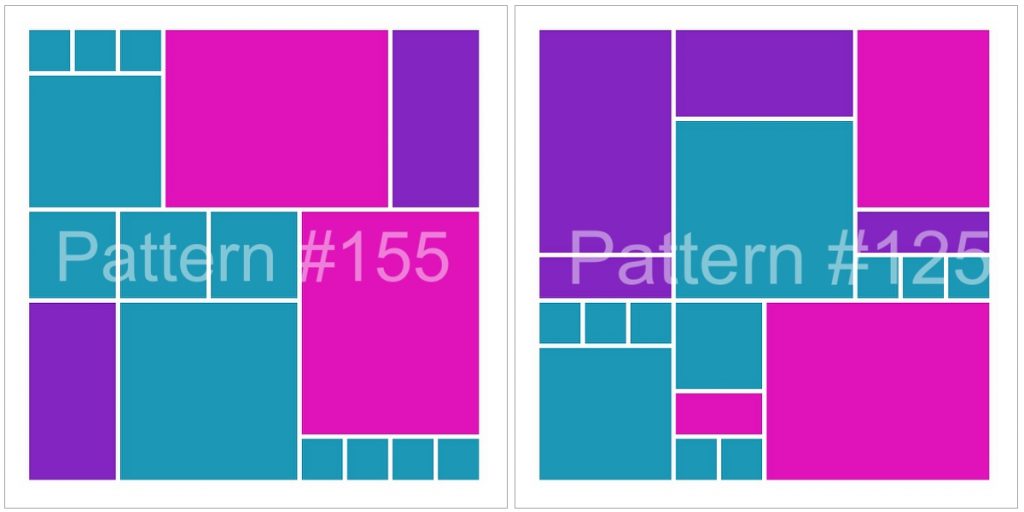 The Patterns I chose repeat several of the same sizes and I like that for a good blend and match. There are 3-2×4's, 4-2×2's, 2-4×4's, 2-3×3's, 3-4×5's and many 1×1's.
From the Fresh N Fruity Collection, I had several grids I was interested in using, but I wasn't sure which photos I would be creating a layout with until I printed out a few and played around with them.
I selected a group of indoor photos of my daughter's plants. For indoor winter care she has added a grow light that also adds interesting lighting in the photos. Once I began to print them out, I had a better idea of which grid would work the best. Would it be Pear, Plum or Grape?
It's no surprise that the colors I first considered were ok, but maybe not the best. I did try several with each of the photos and then decided on the Grape Grid paper to create my page. The overall palette is a monochromatic one that both photos and the grid paper reflect and I love the multi-color blend of the Grape, especially with the photos I chose.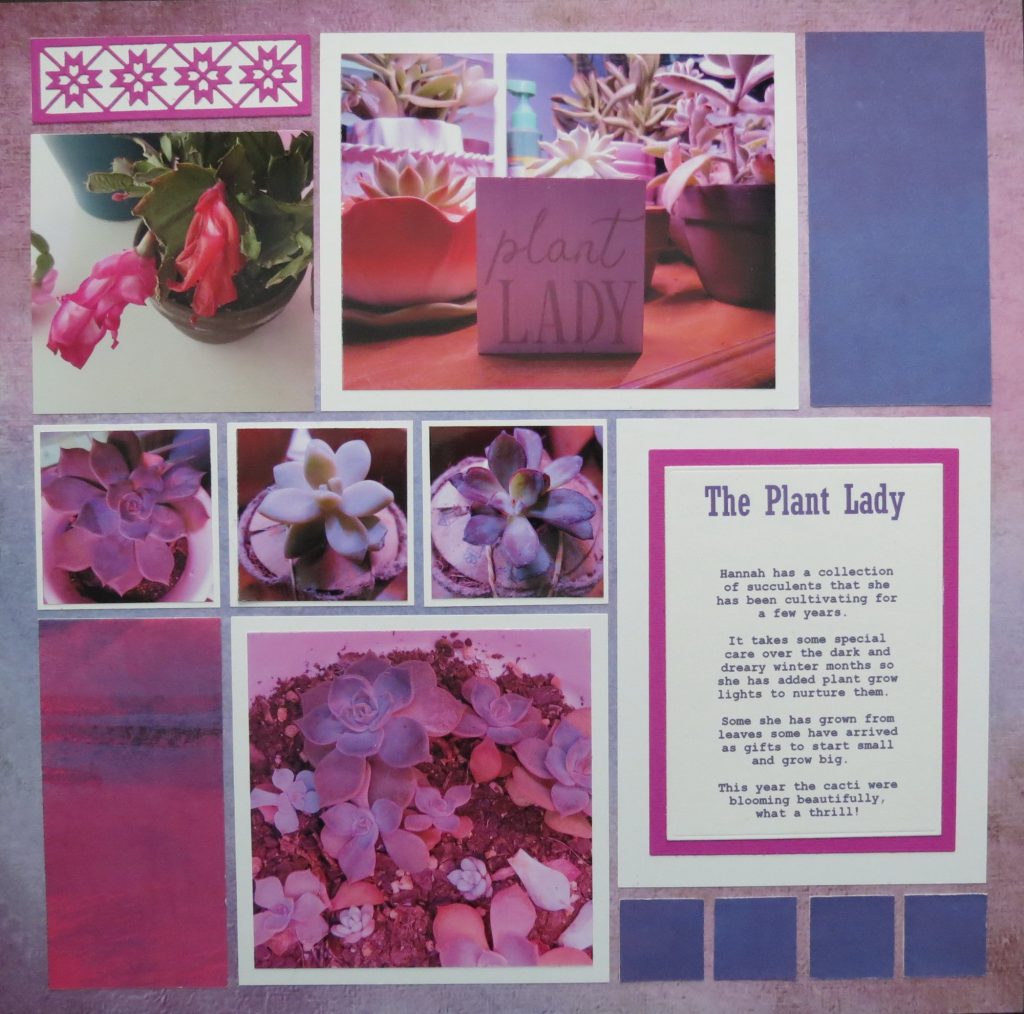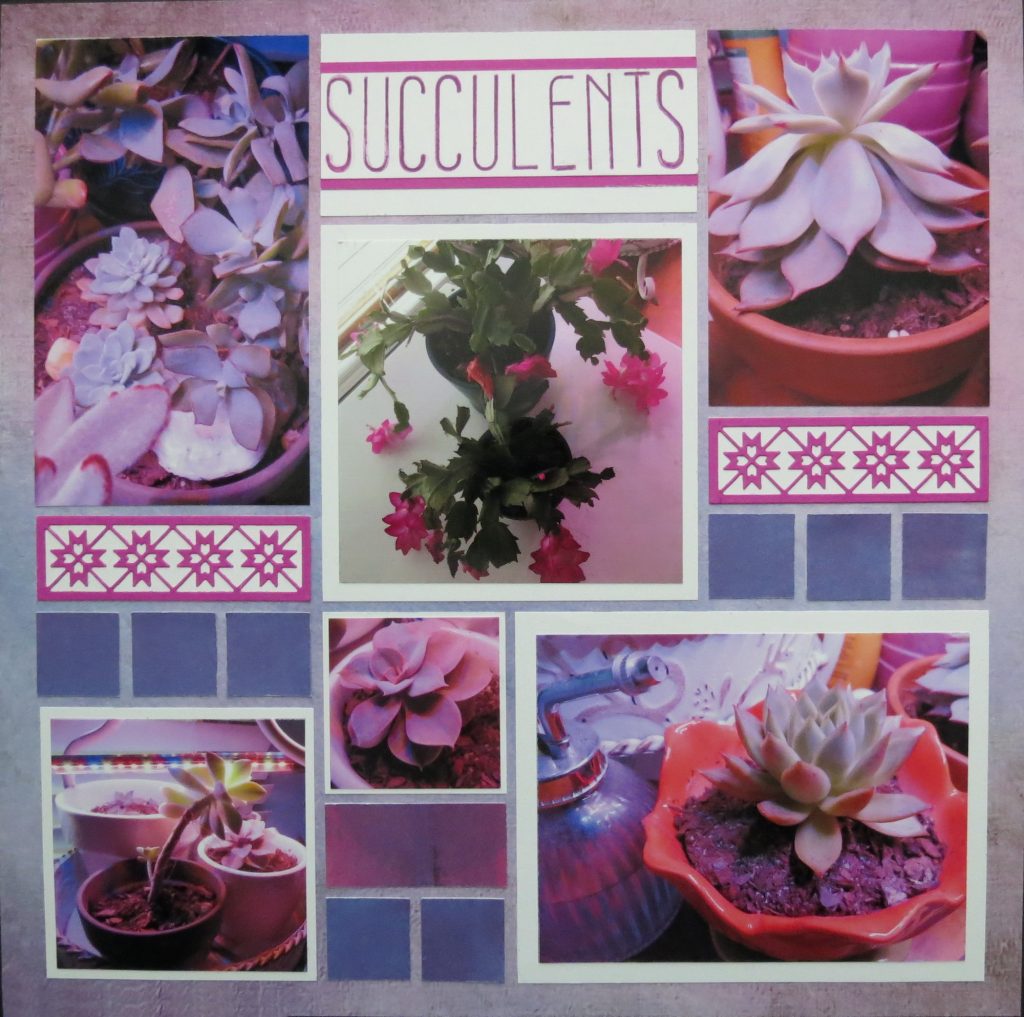 I used white cardstock mats for several of the pictures and papers from Colorbok Summer Splash and Spray Paint for the die cuts and spaces. Each of the 1" square spots are filled with some of the Spray Paint papers that match pretty well.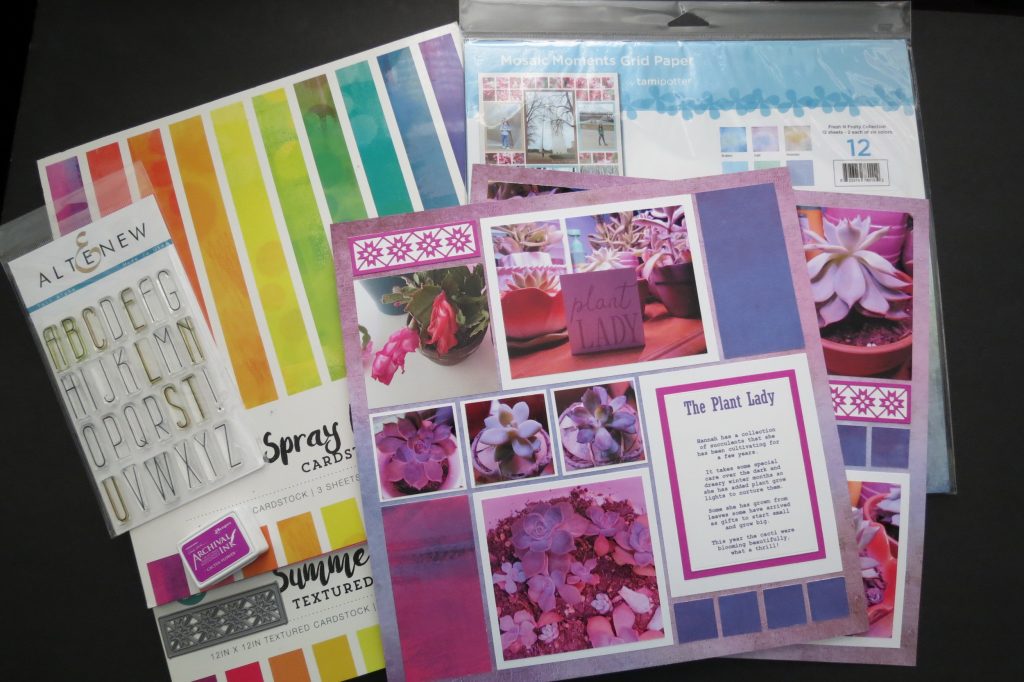 Because succulents are plants that are usually found in drier regions, like our southwest, I included the Mosaic Moments Southwest Border Die in the 1×3 spots, also changing the 3-1×1 on Pattern #155 to a 1×3 to fill with the Southwest Border Die. I've used a solid color cutout on white that matches the ink I've stamped the secondary title in. I used Altenew Tall Alphabet stamps with Wendy Vecchi Ranger Archival Ink Cactus Flower to add the word "Succulents".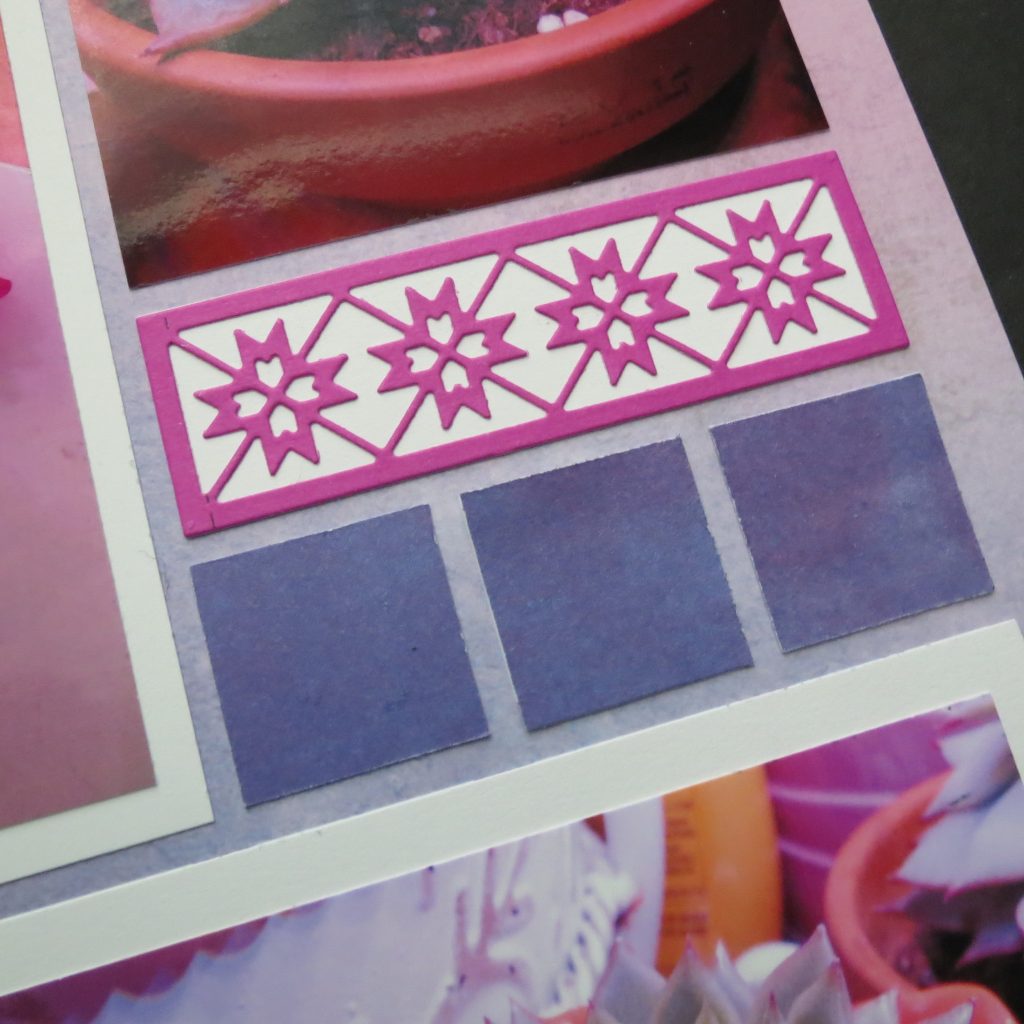 If you remember that not all grids are going to be right for every photo, maybe with the exceptions of Black and White grids, then taking the time to pick the right photos for the right grids will go a long way for you loving what you put together. See what you can create with the Fresh N Fruity Collection!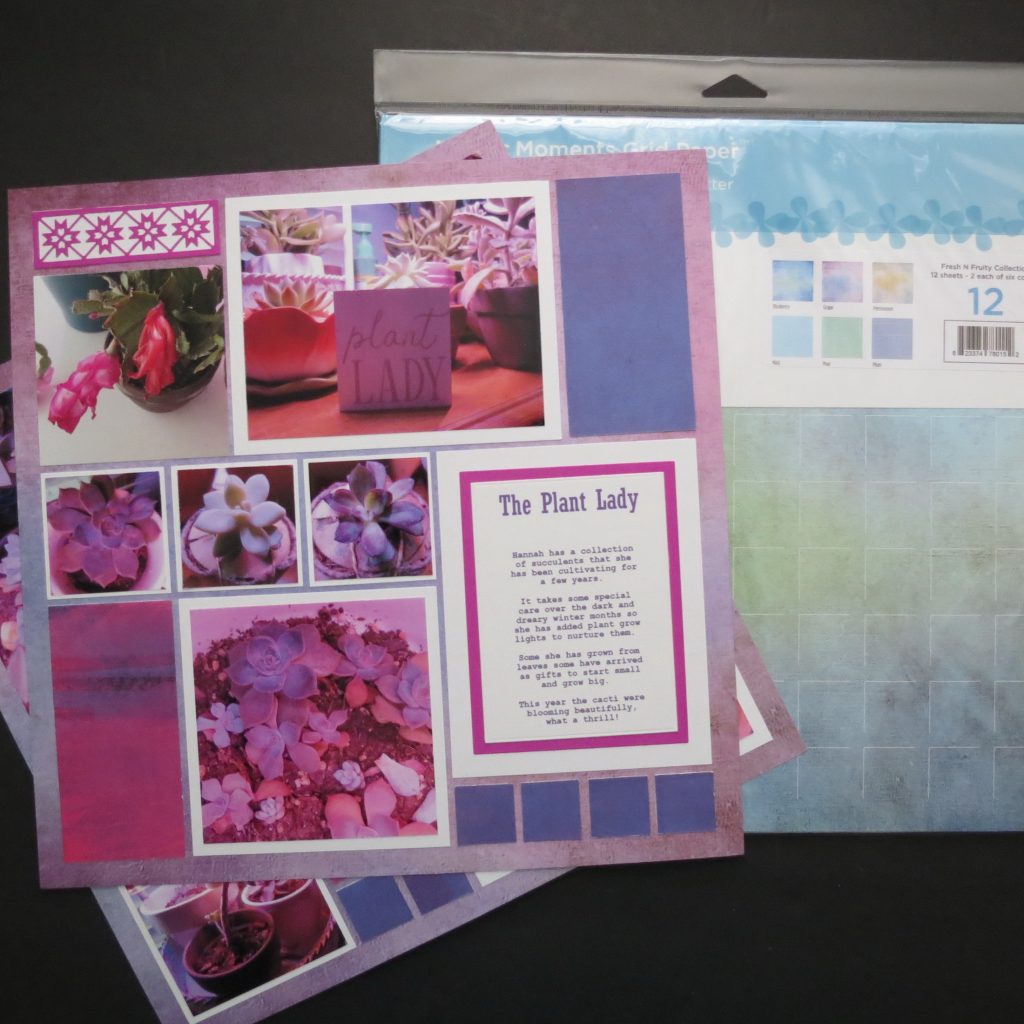 Andrea Fisher