When you need to create a page that is incredibly amazing, reach for the Dynamic Die Set.
This set of three dies, with a few layering pieces, packs a mighty punch. The collection invites you to create some amazing photo techniques and to incorporate patterned paper for some incredible graphical elements.
And, although this is a small set of dies, there are plenty of possibilities for unique layouts. Check out these examples, below.
The Dynamic Die Set allows you to "float" your photos on top of patterned paper or cardstock to really make them pop.
Maximize the number of photos used on a layout by using distance photos as the frames and close-up pictures in the centers, like Candy did on this layout.
By varying the hues in your photos, as well as the distance, you can create some phenomenal pages.
By moving the dies around a bit, you can create frames and borders that are perfect for portraits, like Jodi did on this wedding layout.
Cut Photos Multiple Times
For this design, Candy cut the photos with the larger of the Dynamic Dies, first. Then, she cut each photo using the smaller die and lined them back up on the grid paper. Keeping your photos carefully in place on the cutting mat is the key to this technique.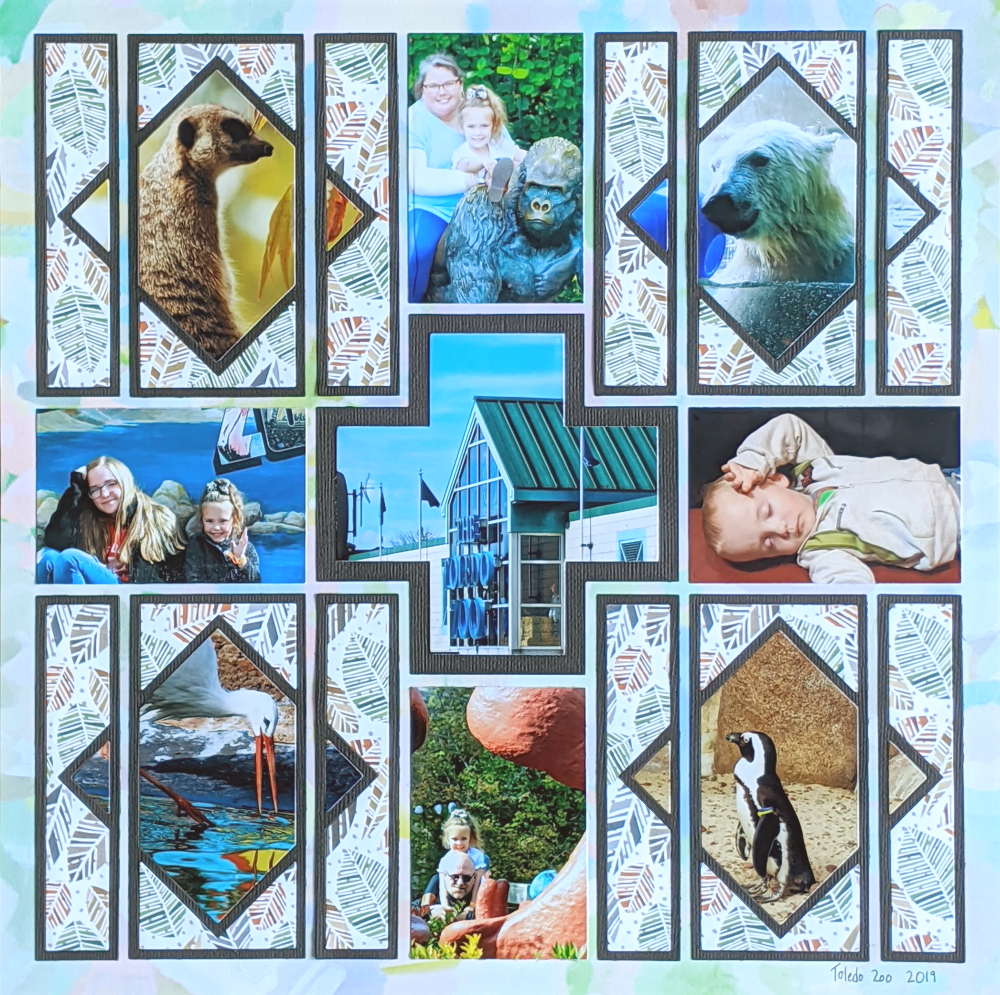 "Toledo Zoo" by Candy Spiegel
By using the smaller dies from the Dynamic Die Set, you can create a faux panoramic -- or two.
Notice how Paije used the lighter photos in the center and then surrounded them by the darker pictures on the edges. It's like two panoramics in one and an absolutely beautiful way to highlight the colors of fall.
Using the smallest of the Dynamic Dies on its side and stacking the dies cuts on top of one another can create a beautiful graphical statement in the center of the layout, like Jodi did here.
Dynamic Dies can still be used in a pinwheel design. We love how Danielle alternated the tulip photos and patterned papers around this pinwheel design.
In this example, Paije used the Dynamic Dies to create a large frame around her center photo. And, she extended the photo corners right into that frame. The decorative photos really draw the eye onto the center photo and then each corner. Beautiful.