Sometimes our photos call for bigger chunks. Instead of working with 1-inch squares, we can use 2-inch squares to create chunky mosaics.
Check out these chunky creations ...
---
---
---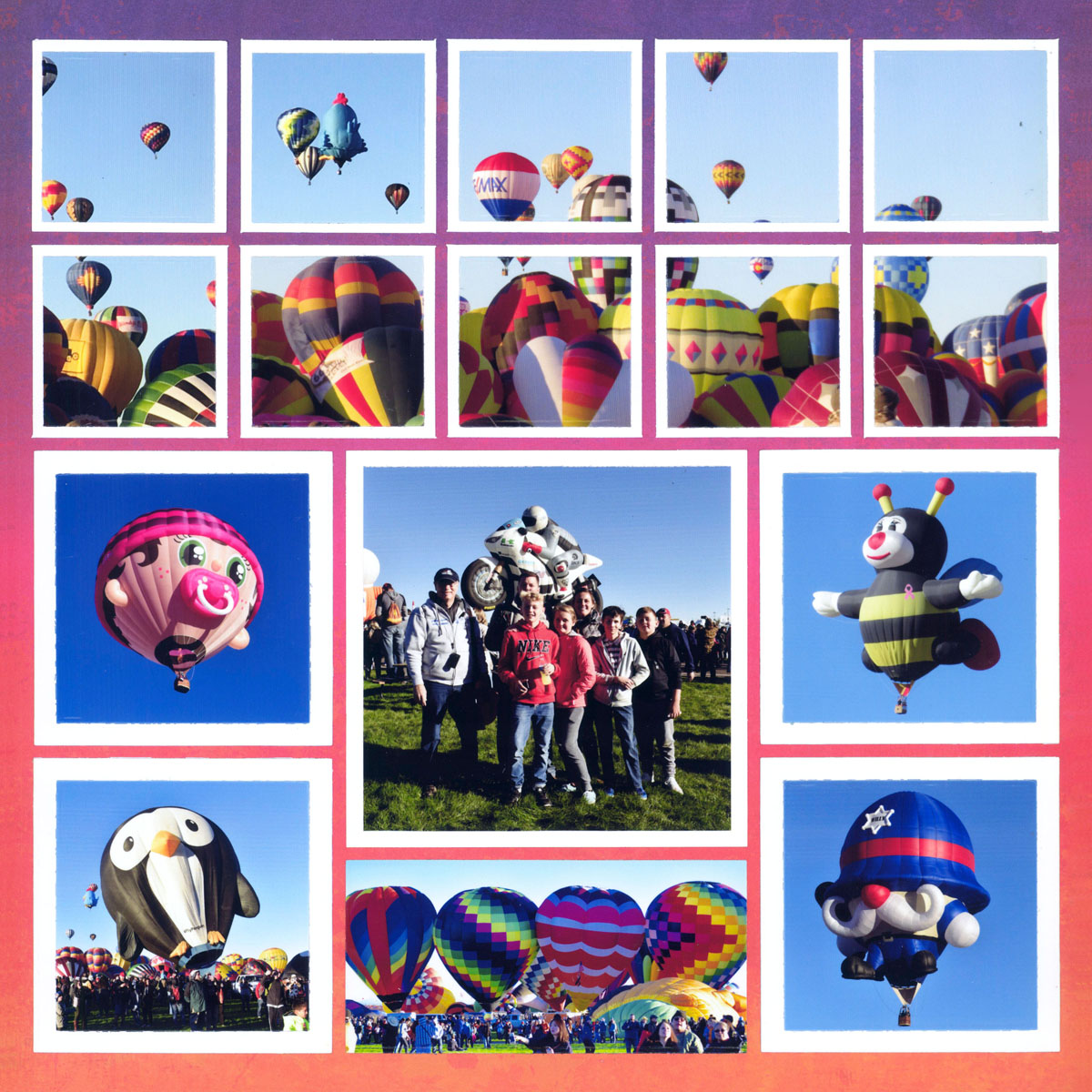 "Hot Air Balloon Festival" by Paije - Pattern #413
Using the Layering Colored Dies, you can incorporate multiple photos to create this beautiful Mosaic across the top of the layout.
The space between the squares and the mats give you a bit of a fudge factor -- no one will know if things don't match up perfectly. It's a little bit of Mosaic Magic.
2. Patterned Paper Chunks
---
When patterned paper helps tell the story or set the mood, use it in chunks.
The squares are big enough to see the pattern and the spaces in between make it look intentional -- and not like you were just covering lines or filling space.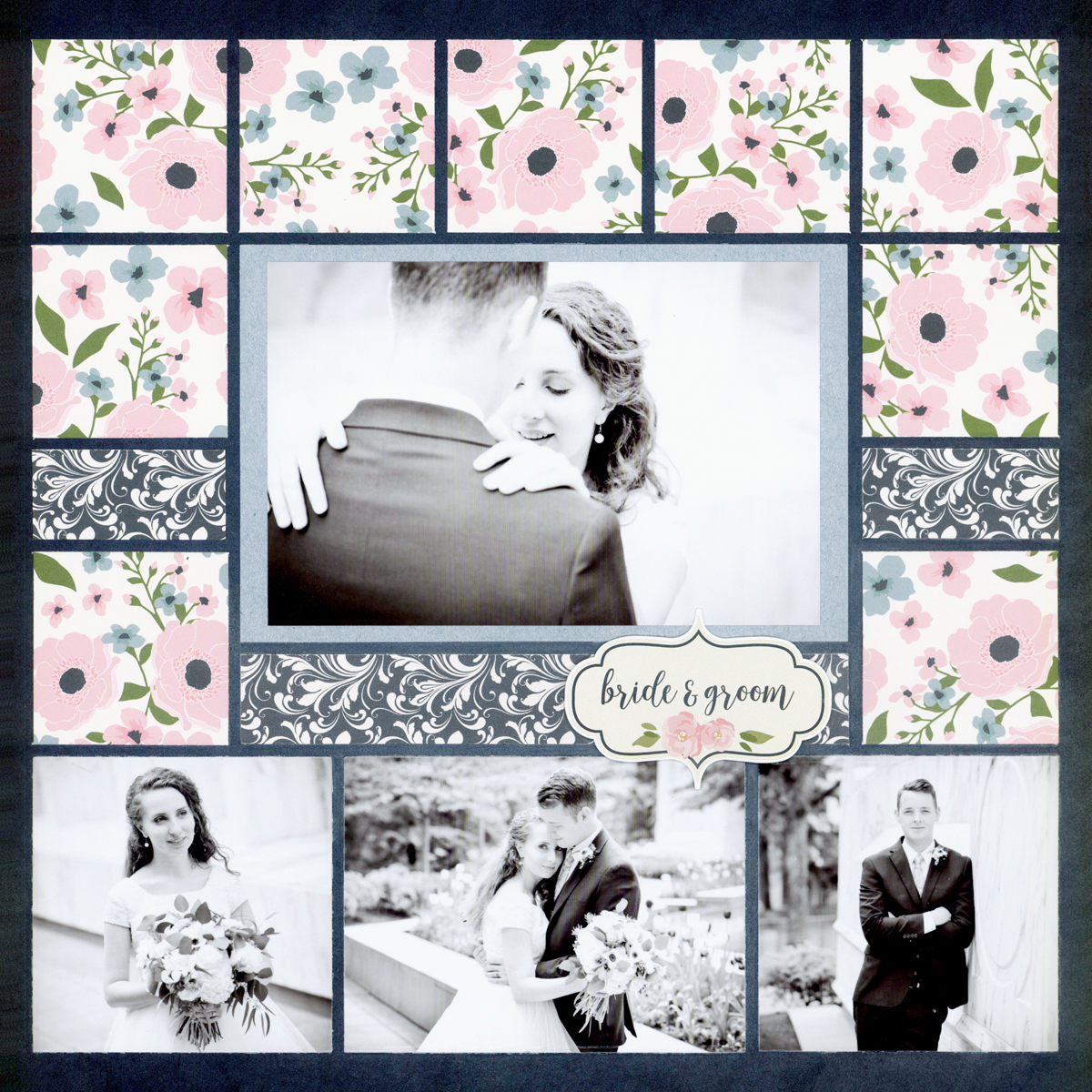 "Forever with You" by Paije - Pattern #412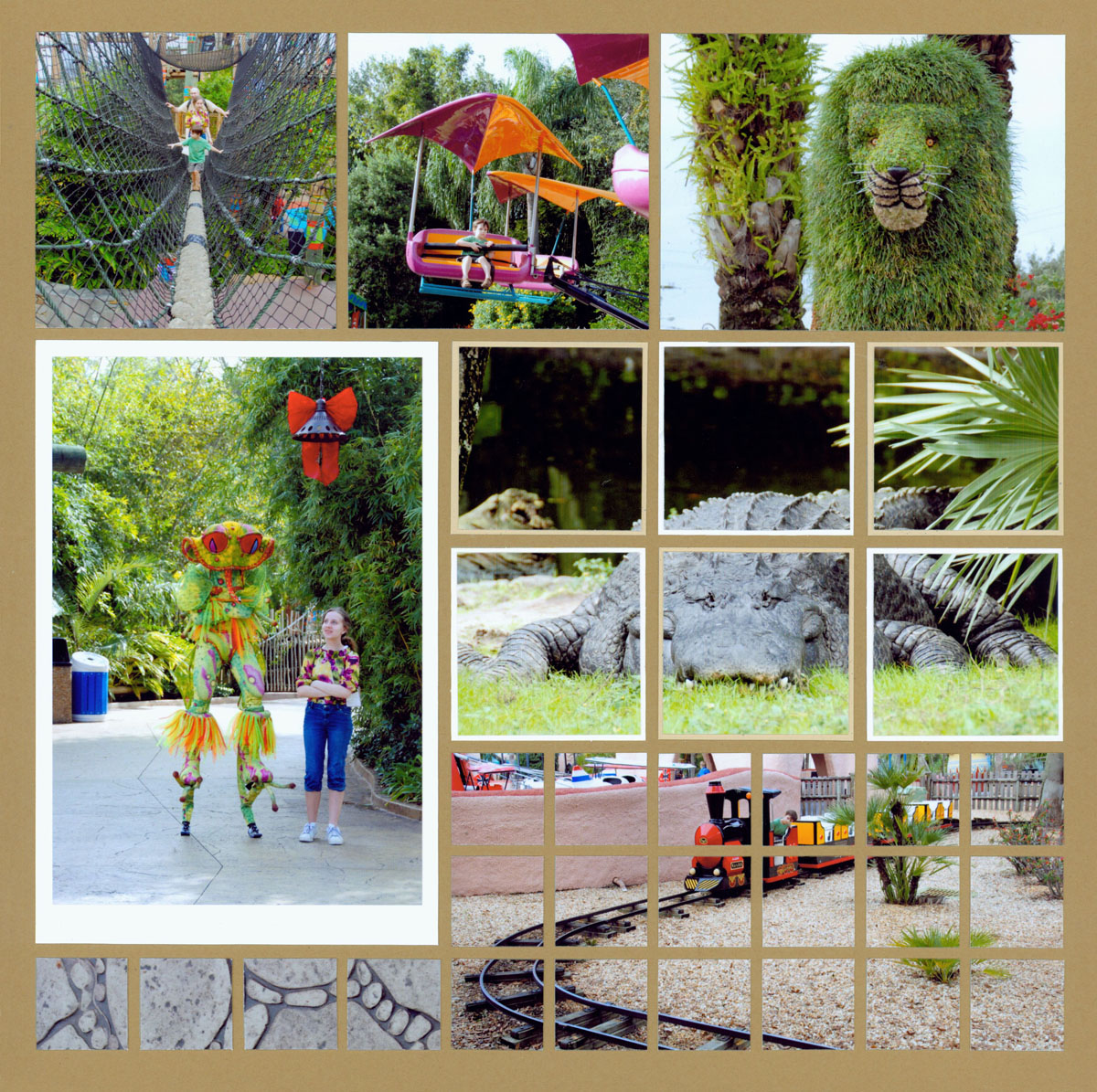 "Tampa Busch Gardens" by Tami Potter - Pattern #136 (Mirrored)
Mosaic Moments™ is all about showcasing your photos. Different photos call for different treatments.
So, mix it up with traditional Mosaics and chunky ones like this layout. Use whatever technique best tells your story.
Complex artwork, like this Tree of Life, is difficult to showcase. By cutting the photos into 2-inch squares, it allows the viewer to focus on the details, one at a time.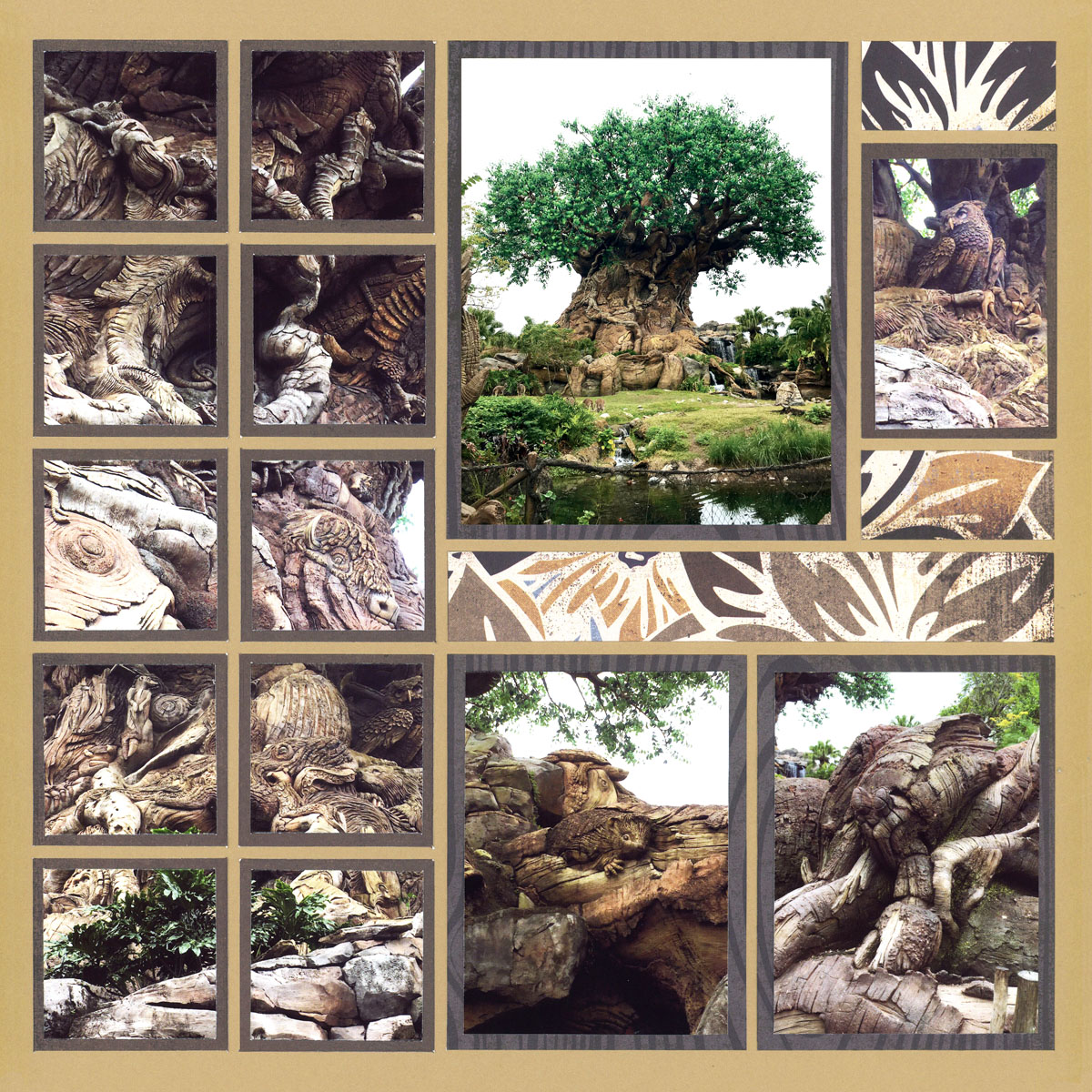 "Tree of Life" by Paije - Pattern #333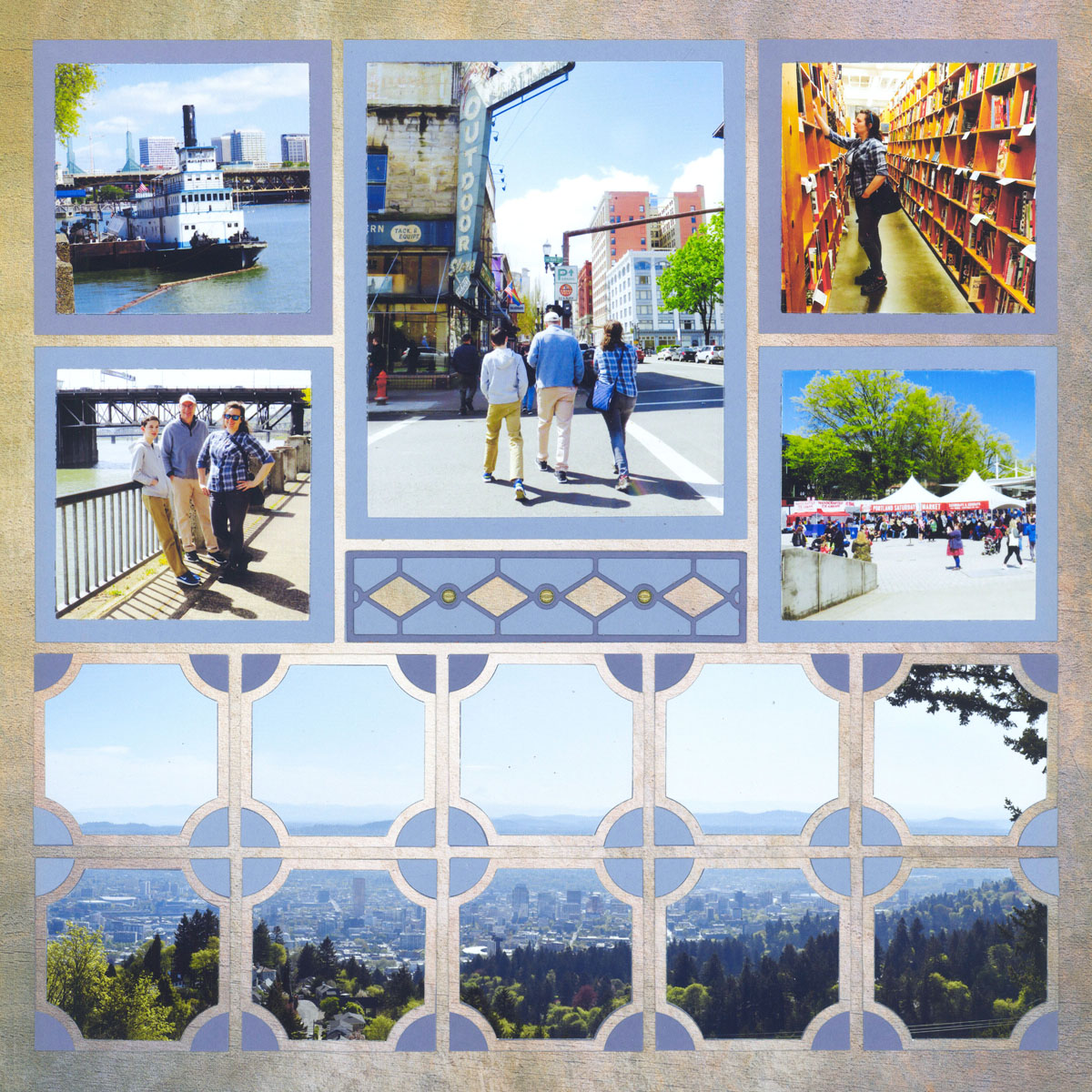 "Portland" by Paije - Pattern #391
The Soft Corners Dies are used here to add extra interest to the view. This technique is perfect for views with a lot of sky or water in them.
In a world of squares and rectangles, circles stand out. The Double Circle Die Set is a fun way to create a panoramic landscape shot from multiple photos.
As a bonus, the circle frames draw your eye in to examine the details in each section of photo. This is ideal when buildings, rock formations, animals, ships or other elements are microscopic in the photo -- it gives each object their own moment of fame.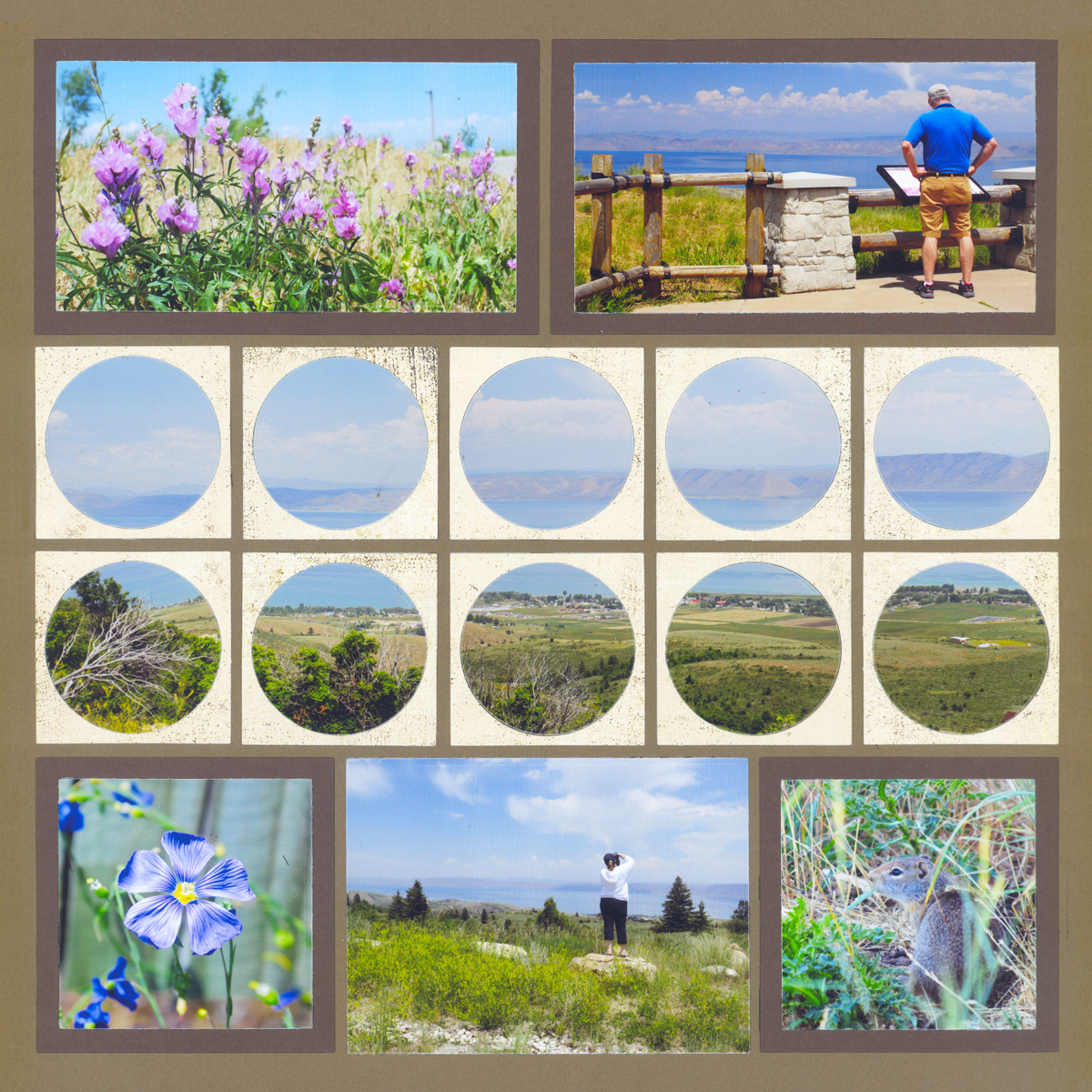 "Bear Lake" by Paije - Pattern #296