Article by Candy Spiegel
Tradesmen know the right tools are essential to complete a job quickly and professionally. Scrapbooking is no different -- the right tools are crucial for a beautiful layout. And perhaps the most important tool is Mosaic Moments® Grid Paper. I cannot imagine scrapbooking without it!
Here are 10 reasons why I love Grid Paper:
---
---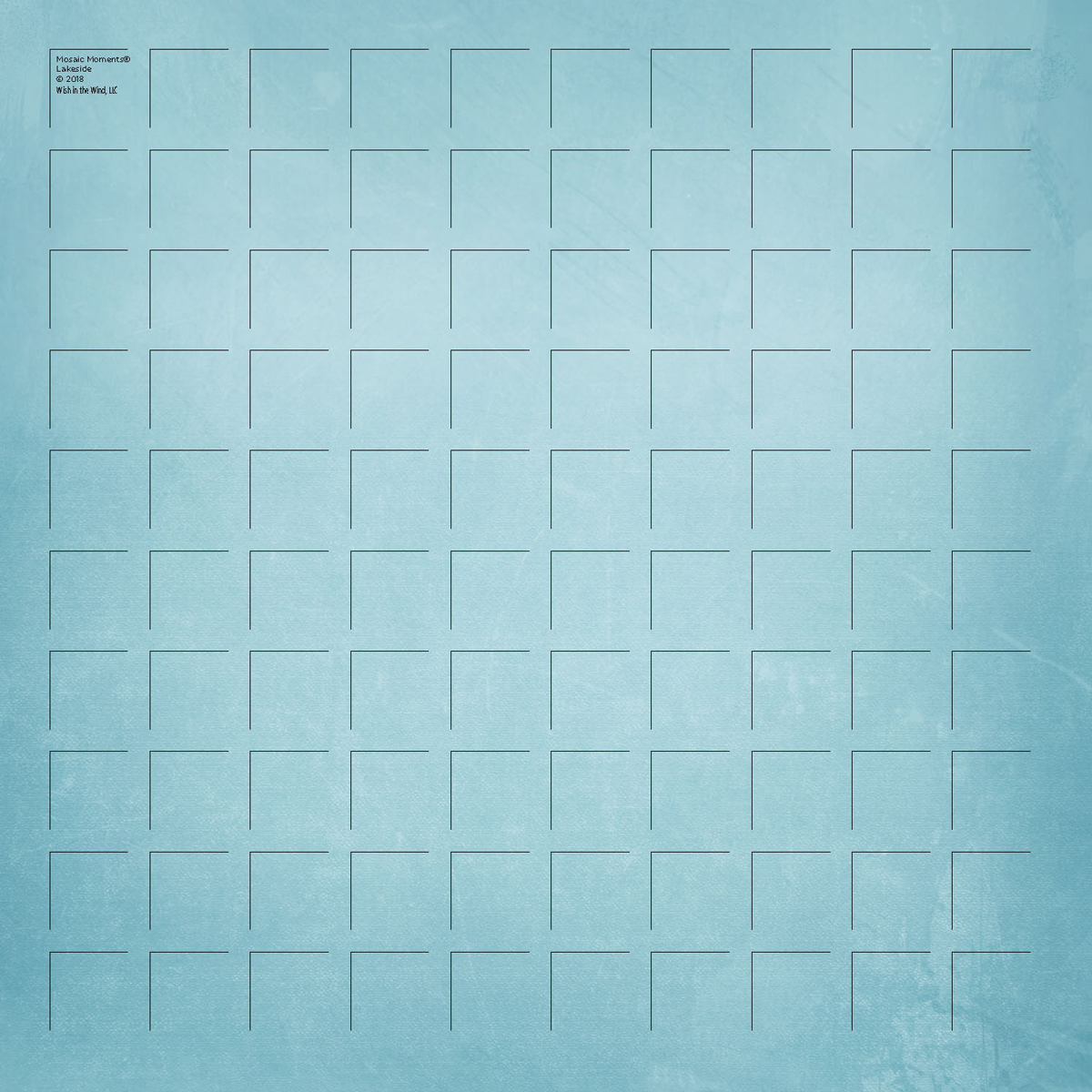 12x12 Lakeside Grid Paper Shown Above
Grid Paper gives me a background color and a border to frame my design. There are lots of colors and patterns to choose from so I always have the perfect color to match my pictures.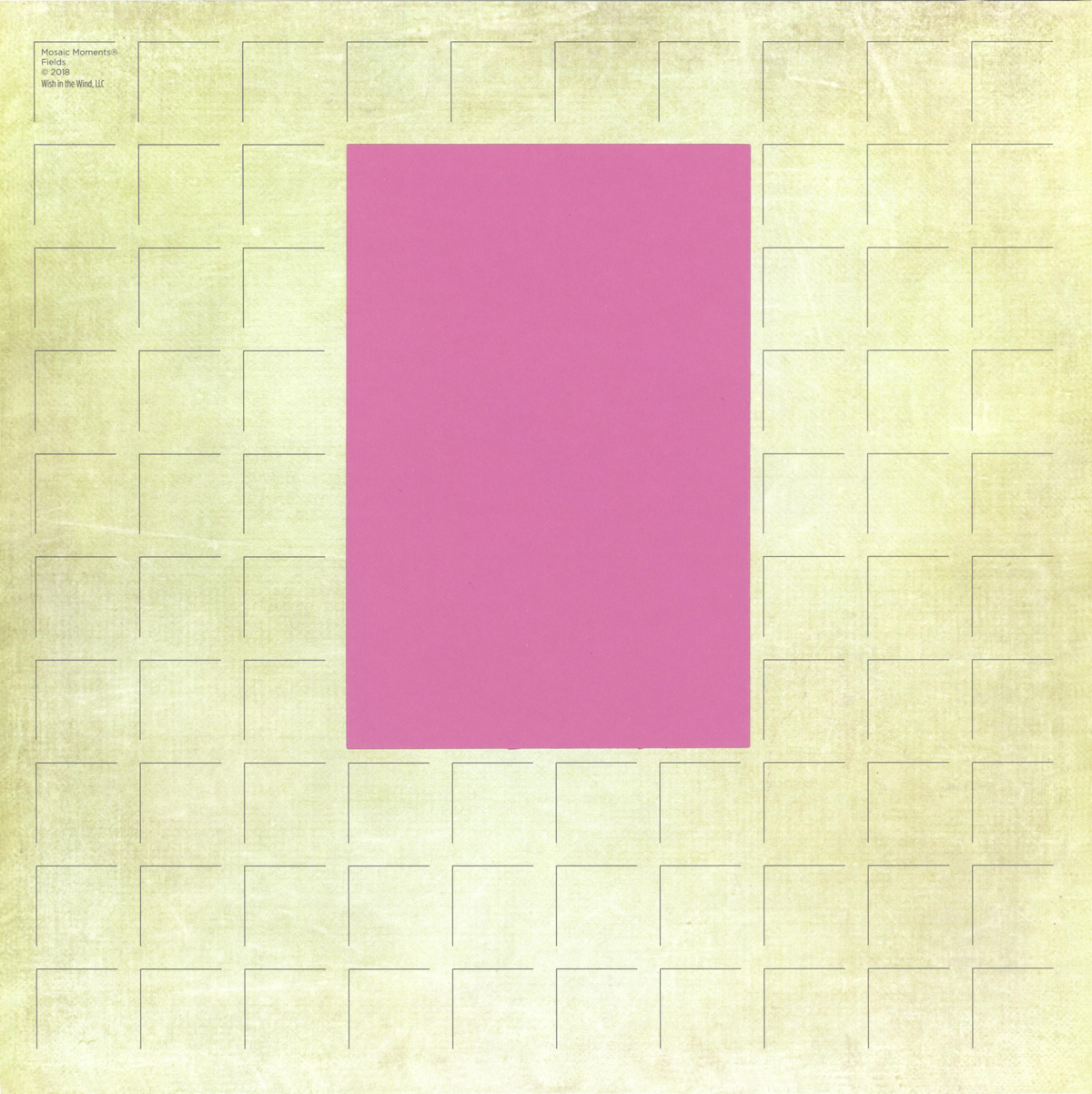 First, Place Largest elements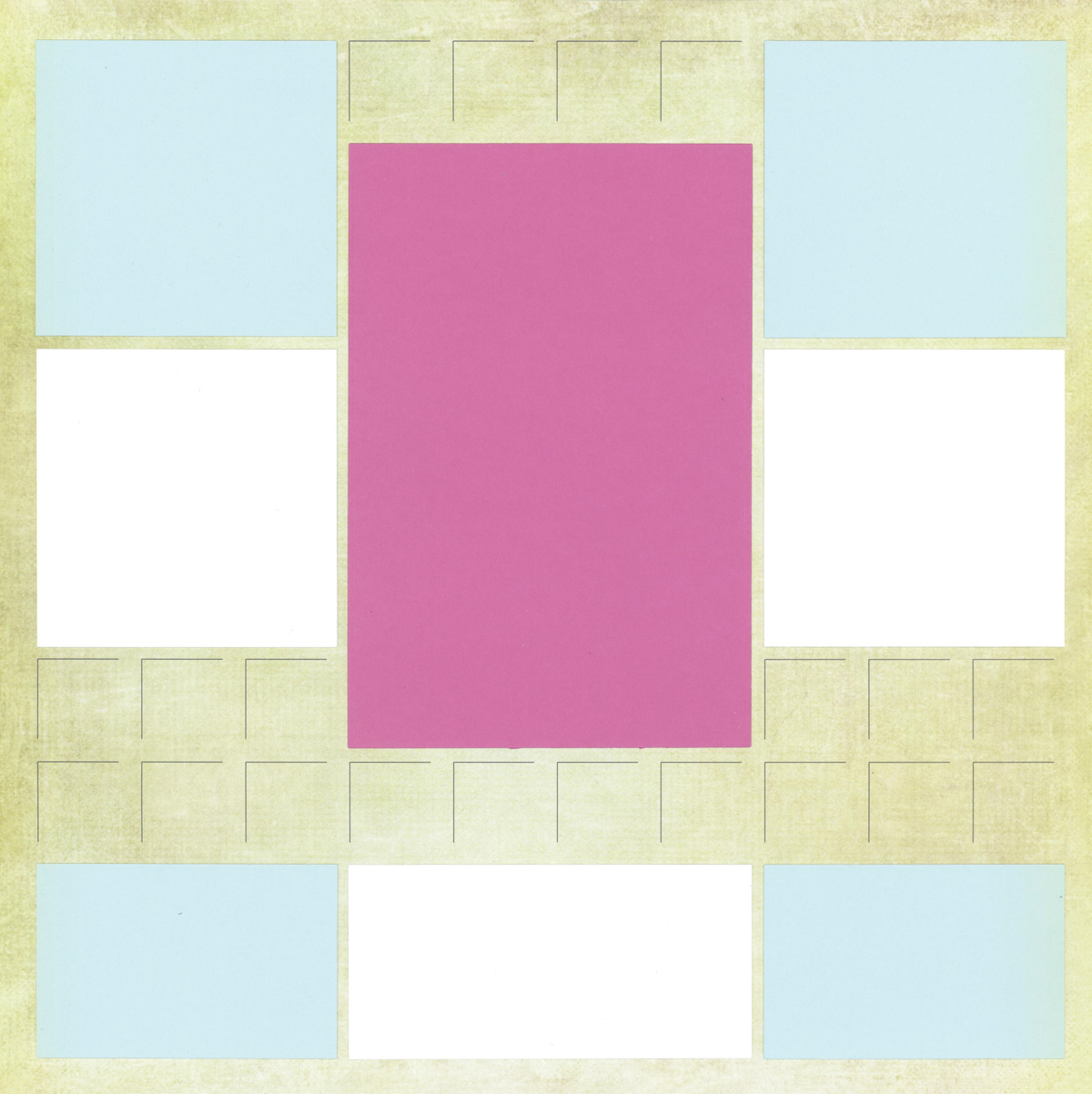 Continue to add Smaller Ones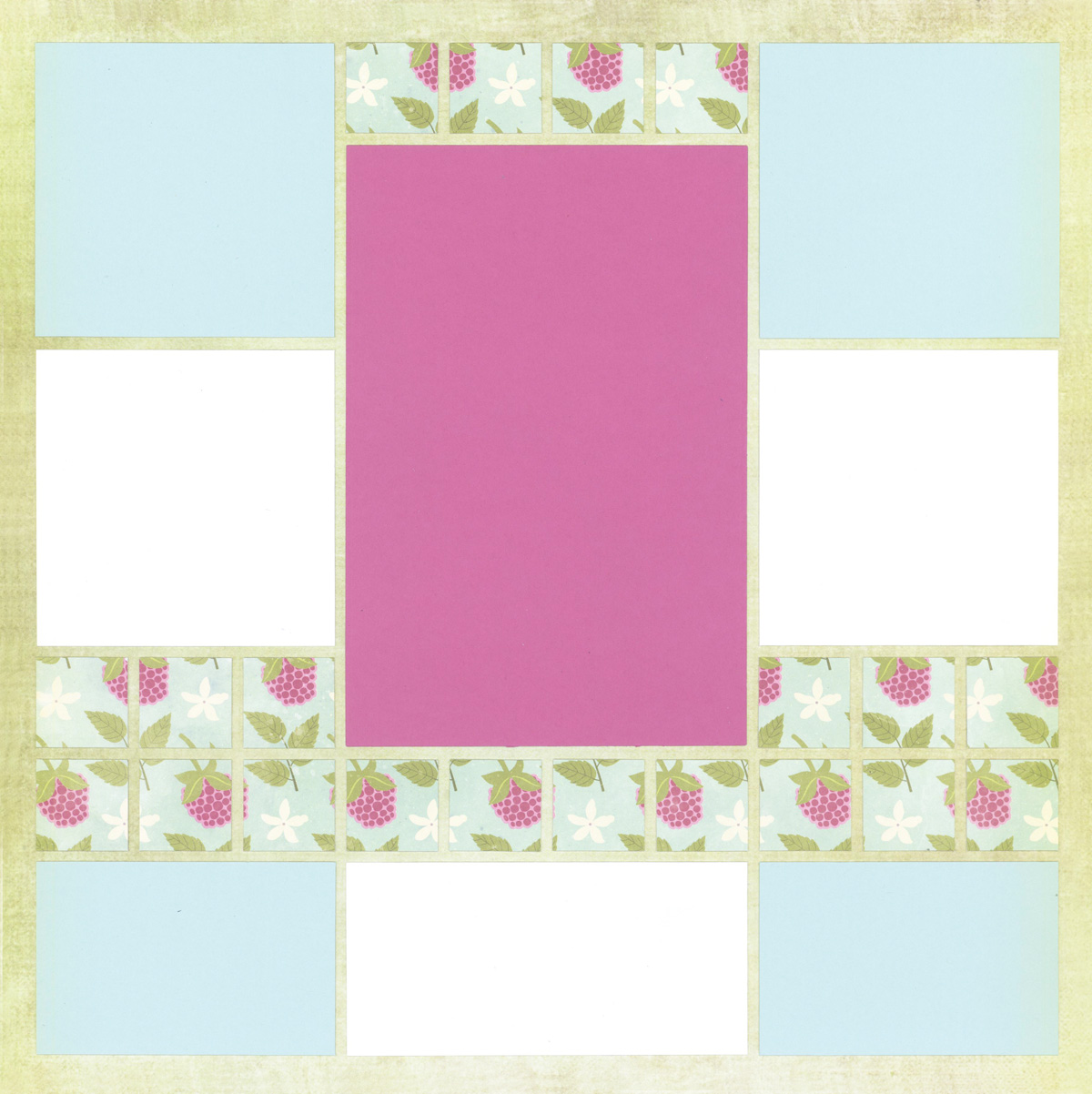 ---
I know I need to cover all of the grid lines. That simplifies things for me. I know where to put my elements on the page. I put the most important, and largest ones, in first. Then, I add the smaller ones. Once everything I want is on the page, I can easily fill in any leftover spaces with cardstock or patterned paper. Then, if I choose, I can add embellishments on top of those spaces. Little elements are automatically grounded by the paper underneath them.
3. It Keeps Everything Straight & Organized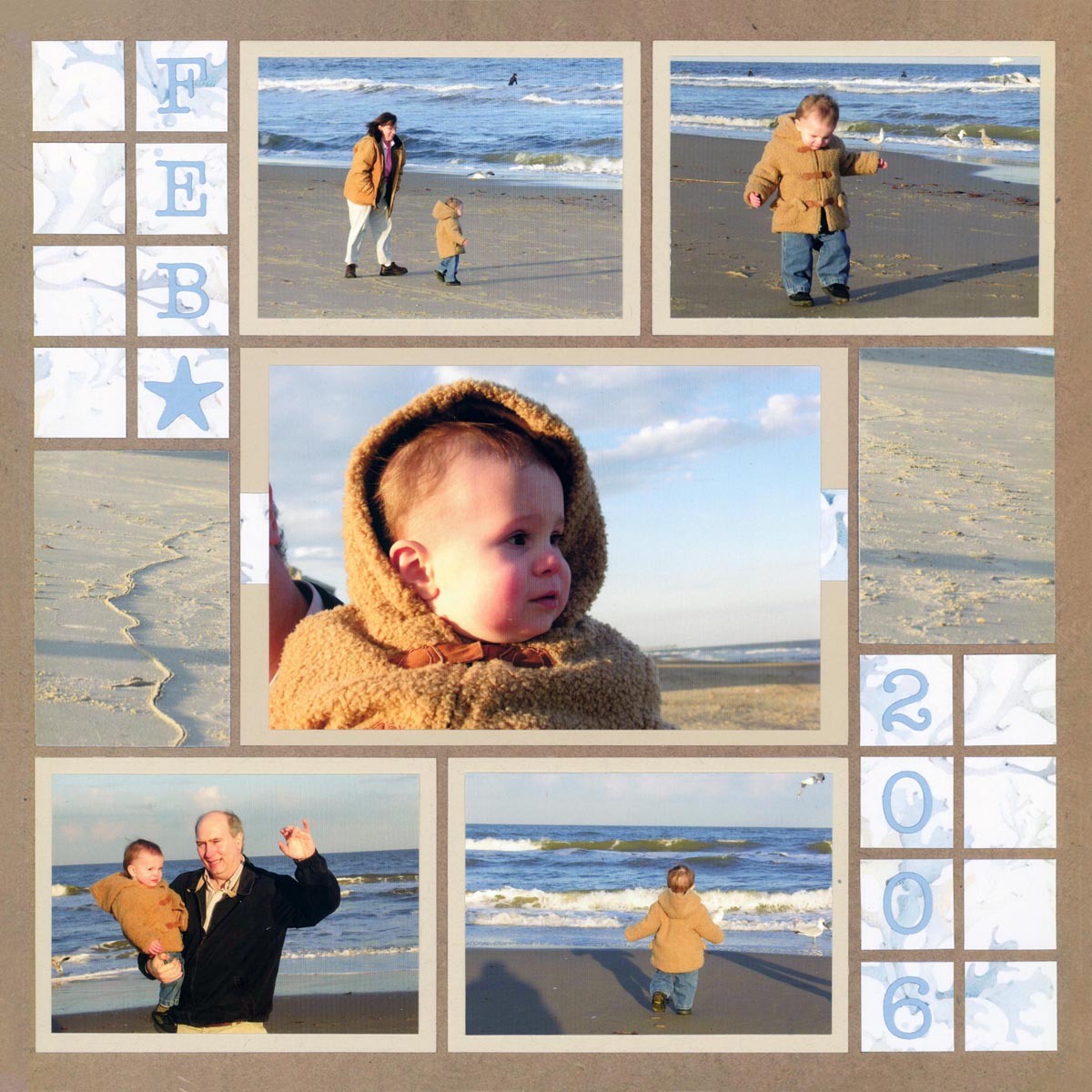 Small & Large Elements are straight & Organized
Without the grid lines, my pages would be rather wonky. Even if I am just putting six large photos on the page, I use the lines to make sure they are straight.
Every element has the same size border around it, which keeps my pages looking fresh naturally – without me even thinking about it.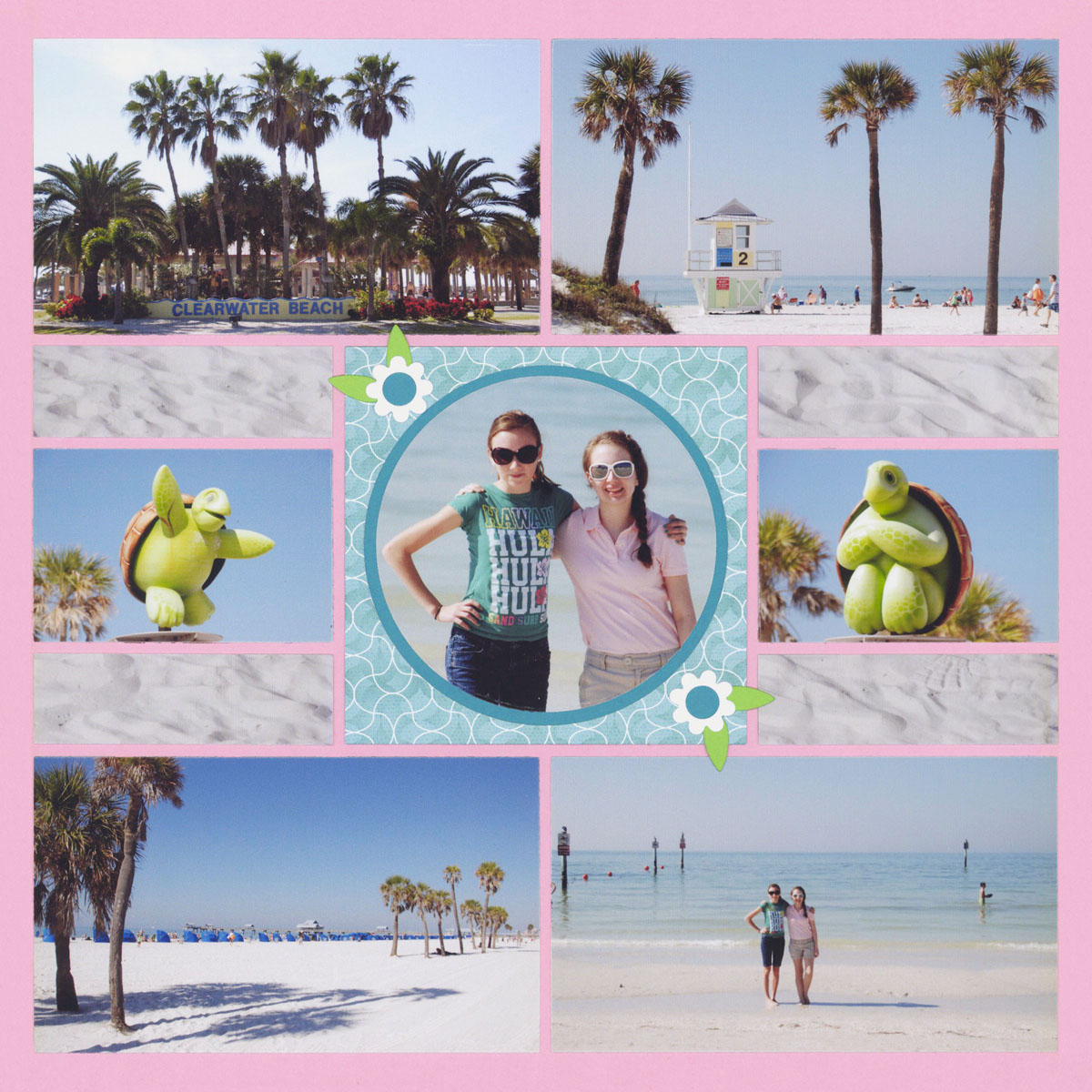 Every element is aligned - giving the page a clean look
5. There are Hundreds of Patterns to Copy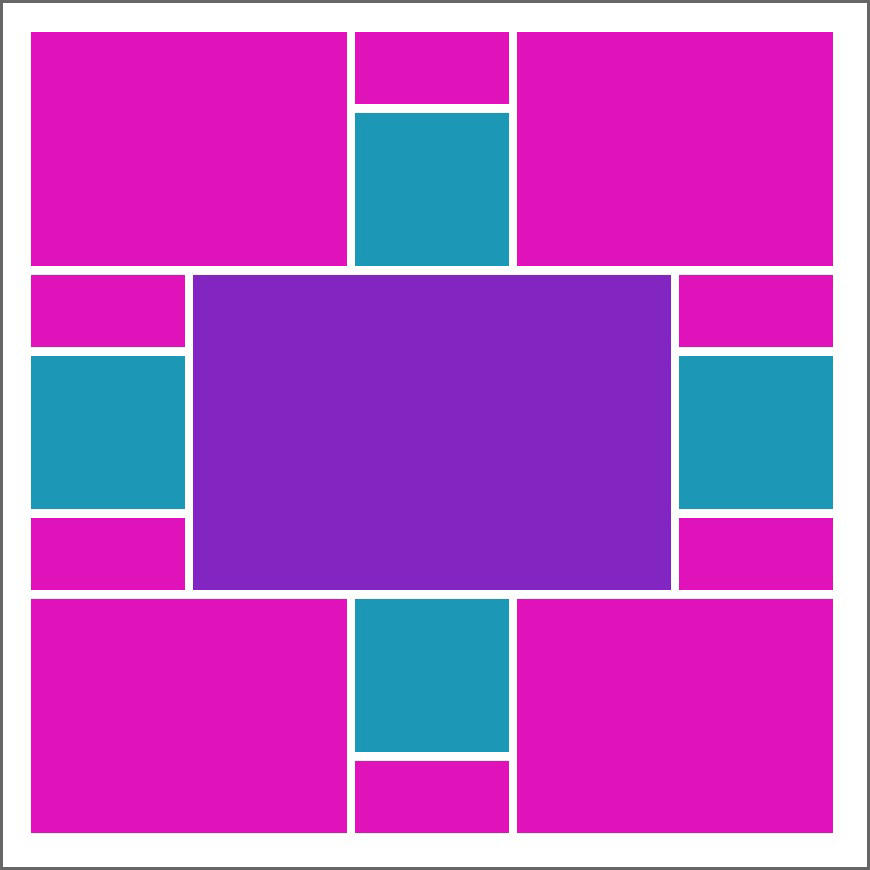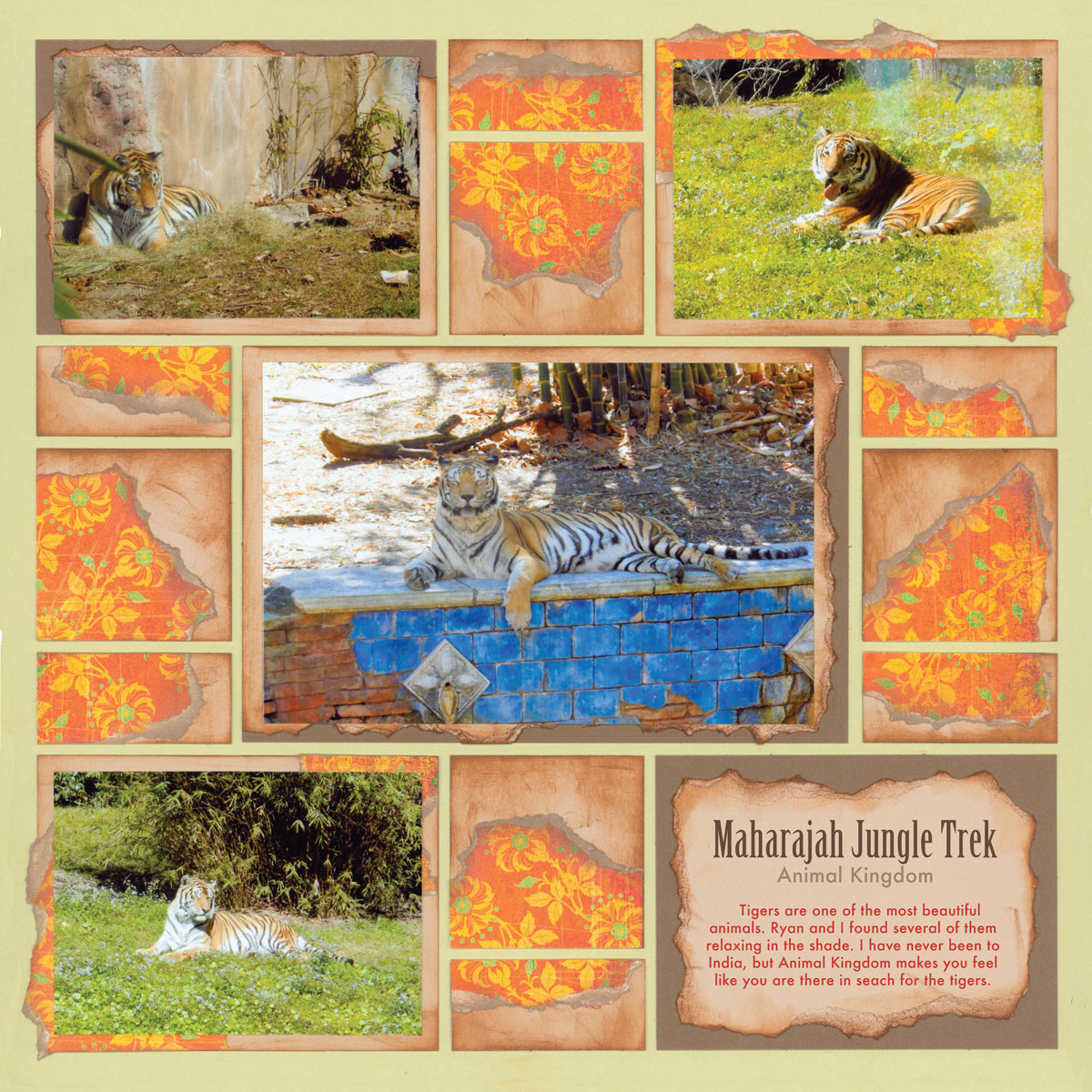 Use Patterns to Plan Your Layouts!
---
This leaves me free to worry about my photos, colors and embellishments rather than wasting time trying to figure out a pleasing layout. And since I'm working on a grid, it's easy to modify a Page Pattern to fit my photos. Just swap out a couple of elements for a single one or break a large one into two. There's no thinking or stressing out.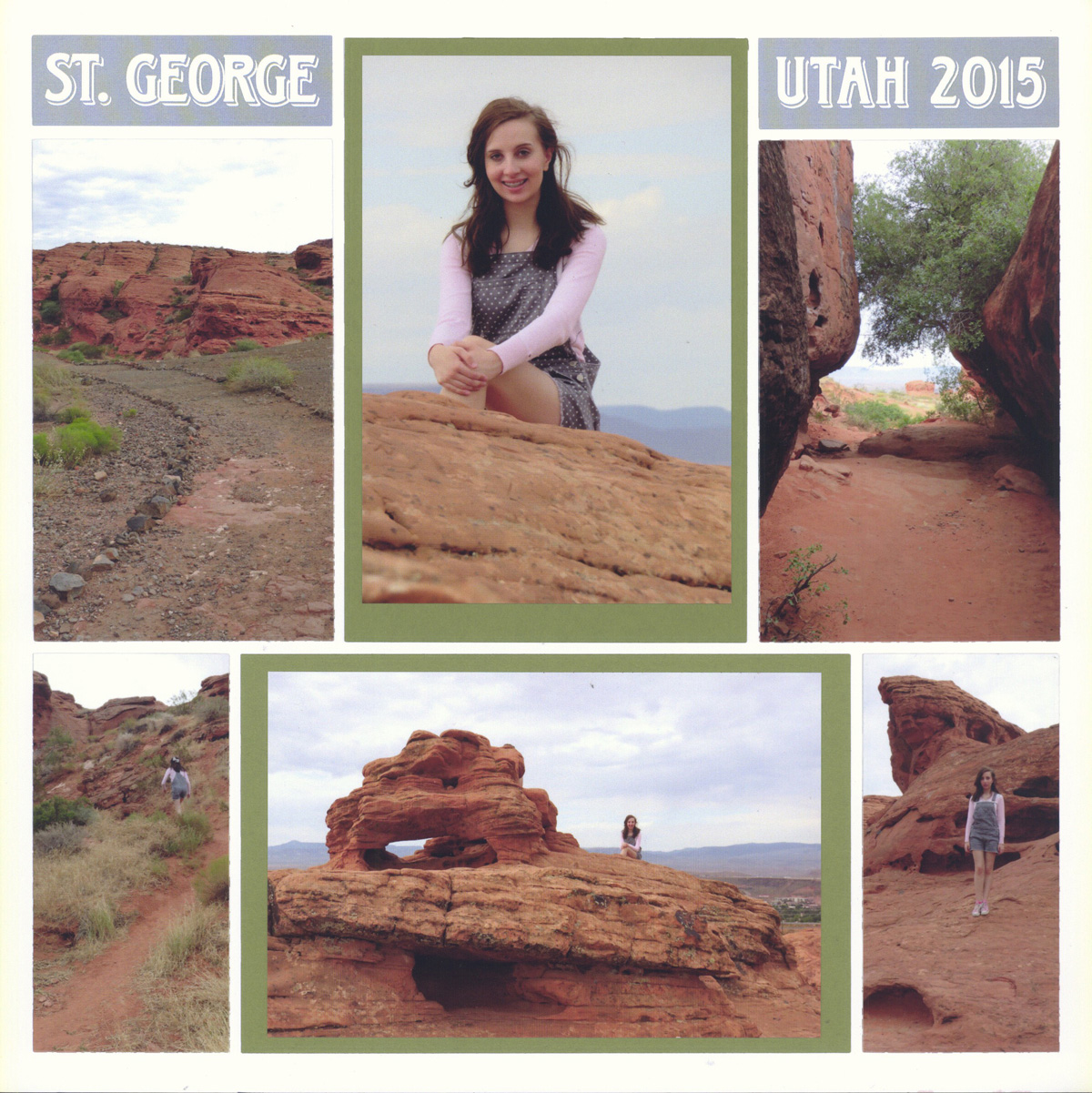 Use the Basic Dies for Simple Layouts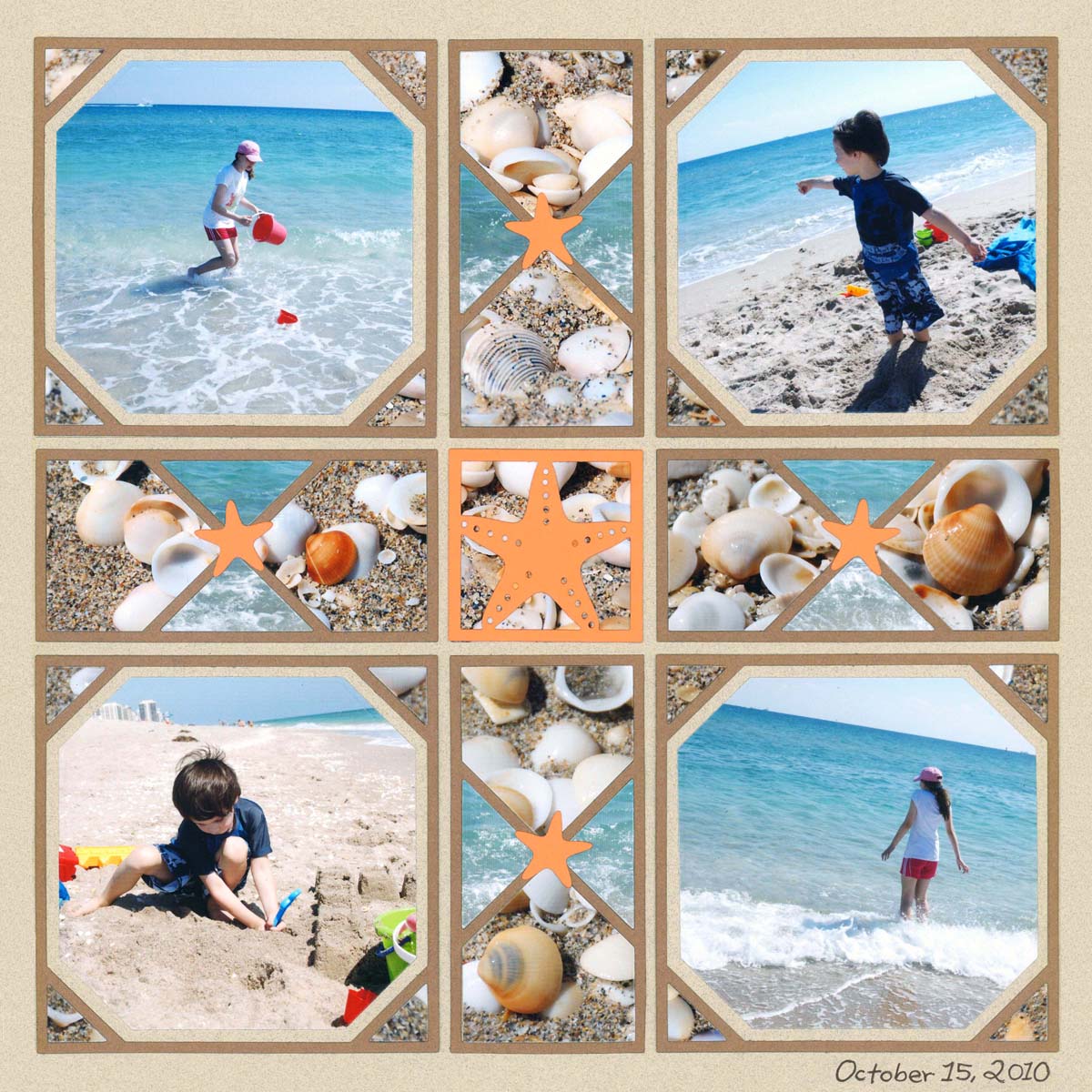 Create Lots of Details with Dies!
---
I can do a quick and simple layout or spend the time adding intricate die cuts and unique shapes and patterns. I like to mix it up, letting my photos and time restraints be my guide. And, I think the variety makes for a more interesting album to look at when I'm done.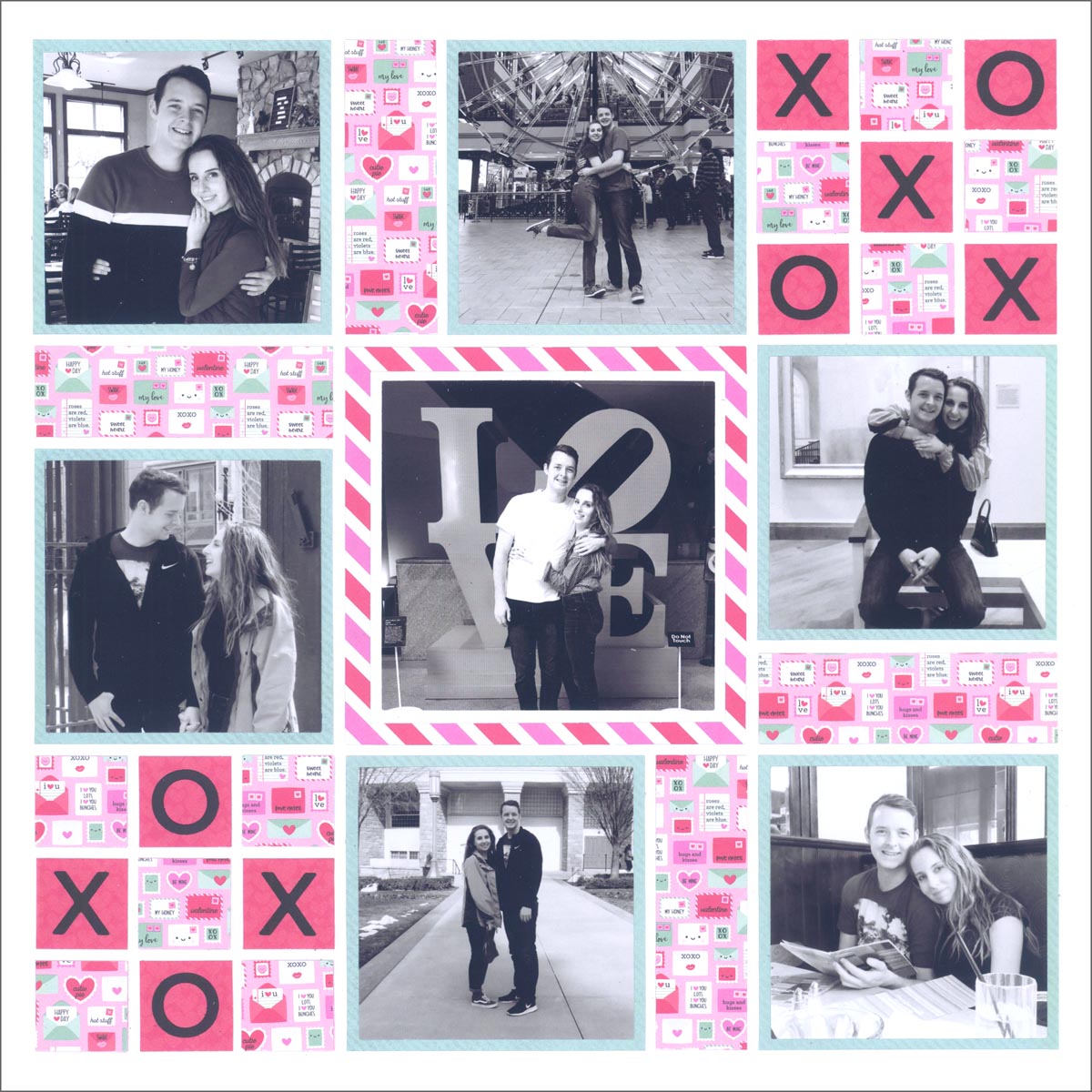 Use Patterned Paper from 6x6 Paper Pads
For matting and embellishing, I can buy 8 1/2x11 cardstock and 6x6 paper pads, which are less expensive than 12x12 sheets. The smaller papers are perfectly sized for die machines, cutting titles, mats and decorating my pages. I Only need small pieces; so, I have less waste. They are easier to store, too.
I can look at the squares and know exactly how big to cut my photos or paper. I can grab a die and lay it on the Grid Paper and know, at a glance, how it will fit. There's no measuring or guessing. It's all quick and visual, which works for me.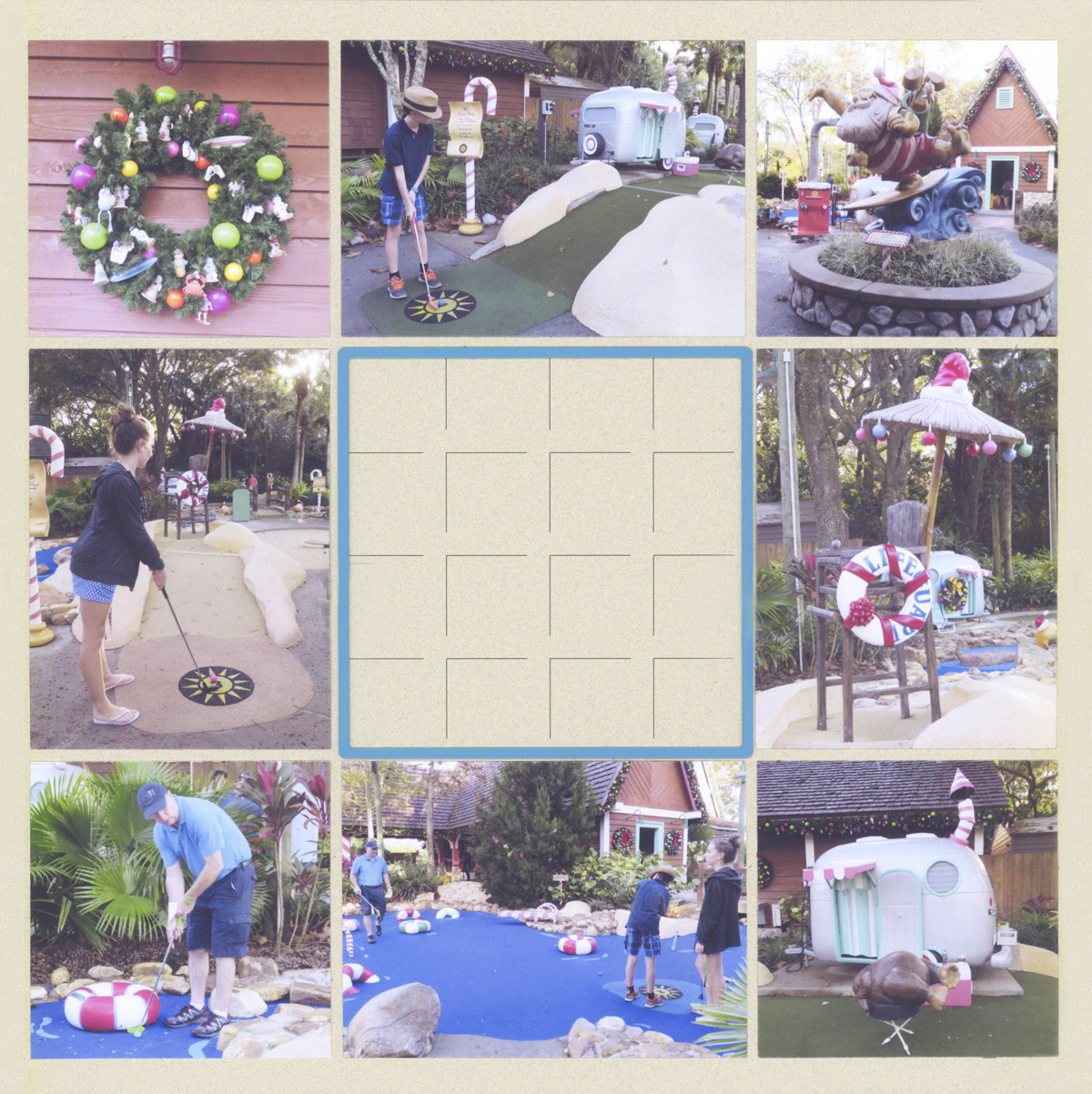 9. It Brings Out the Details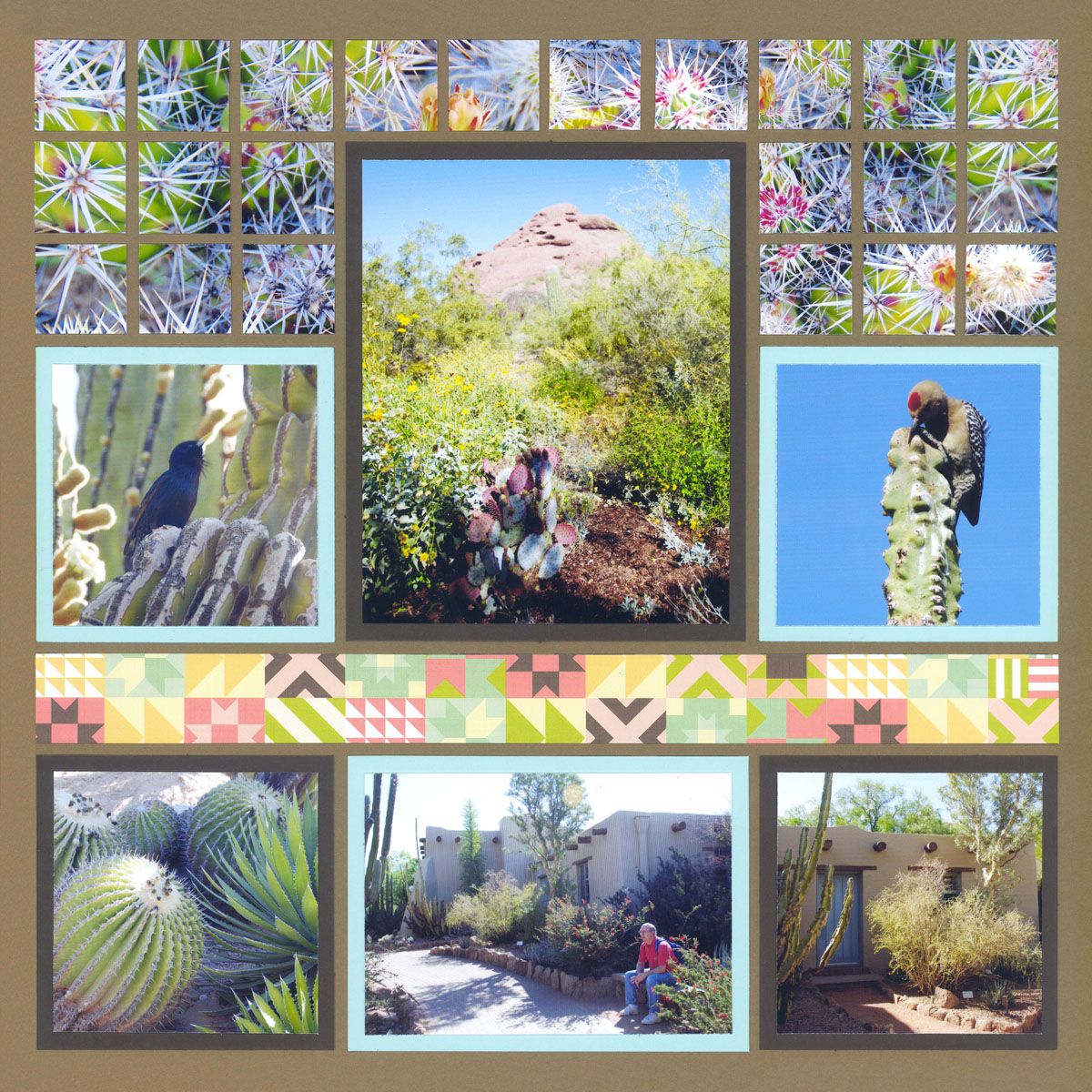 Layout showcases desert garden details
Cutting photos into smaller pieces magically showcases elements in the photo I might not have seen originally. It allows me to showcase the pattern of the frost on the grass, a child's hand, a bee on a flower or a special Christmas ornament. These are important details that sometimes get lost on a traditional page. With Grid Paper, they are highlighted.
10. It Pushes My Creativity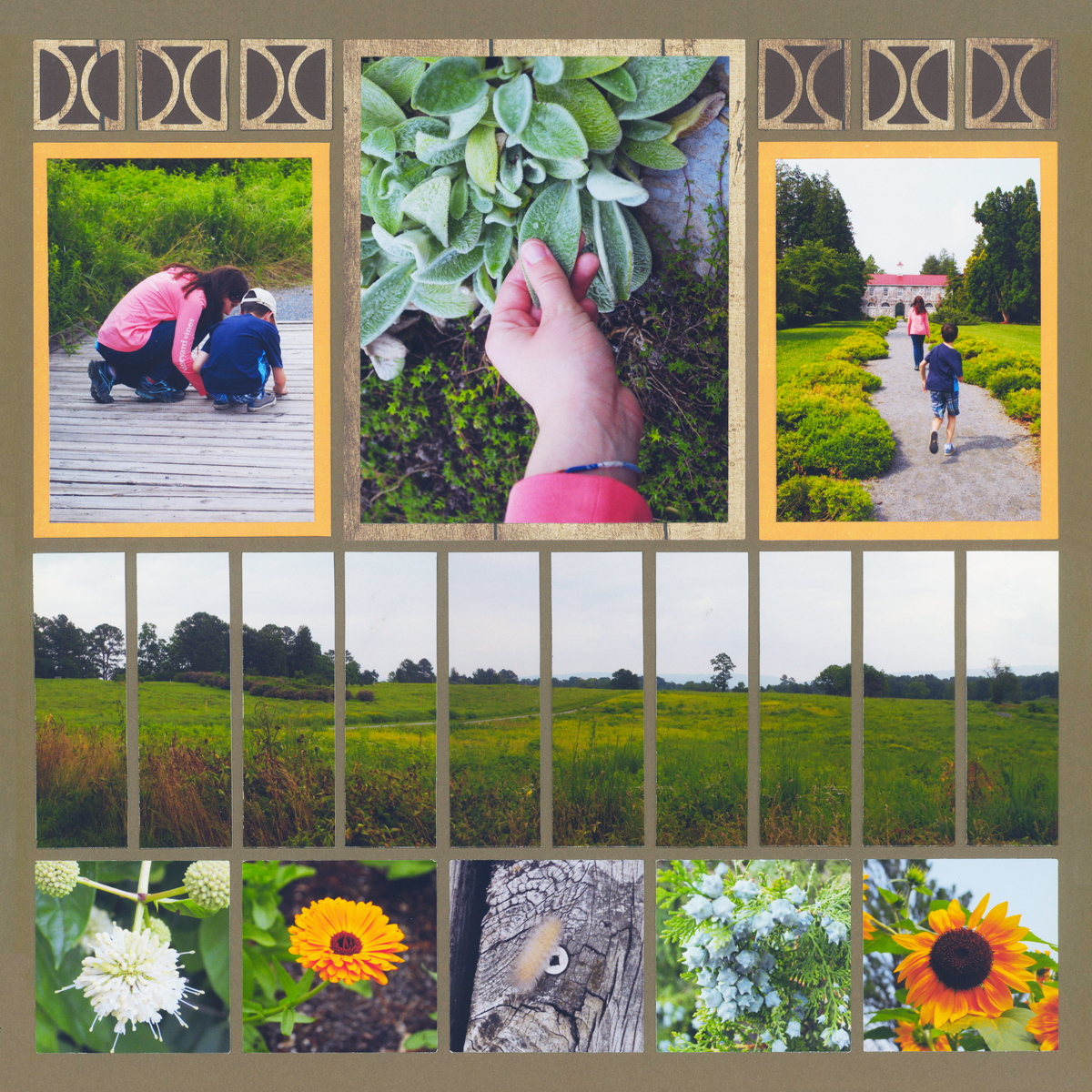 Create a Panorama cut into strips
---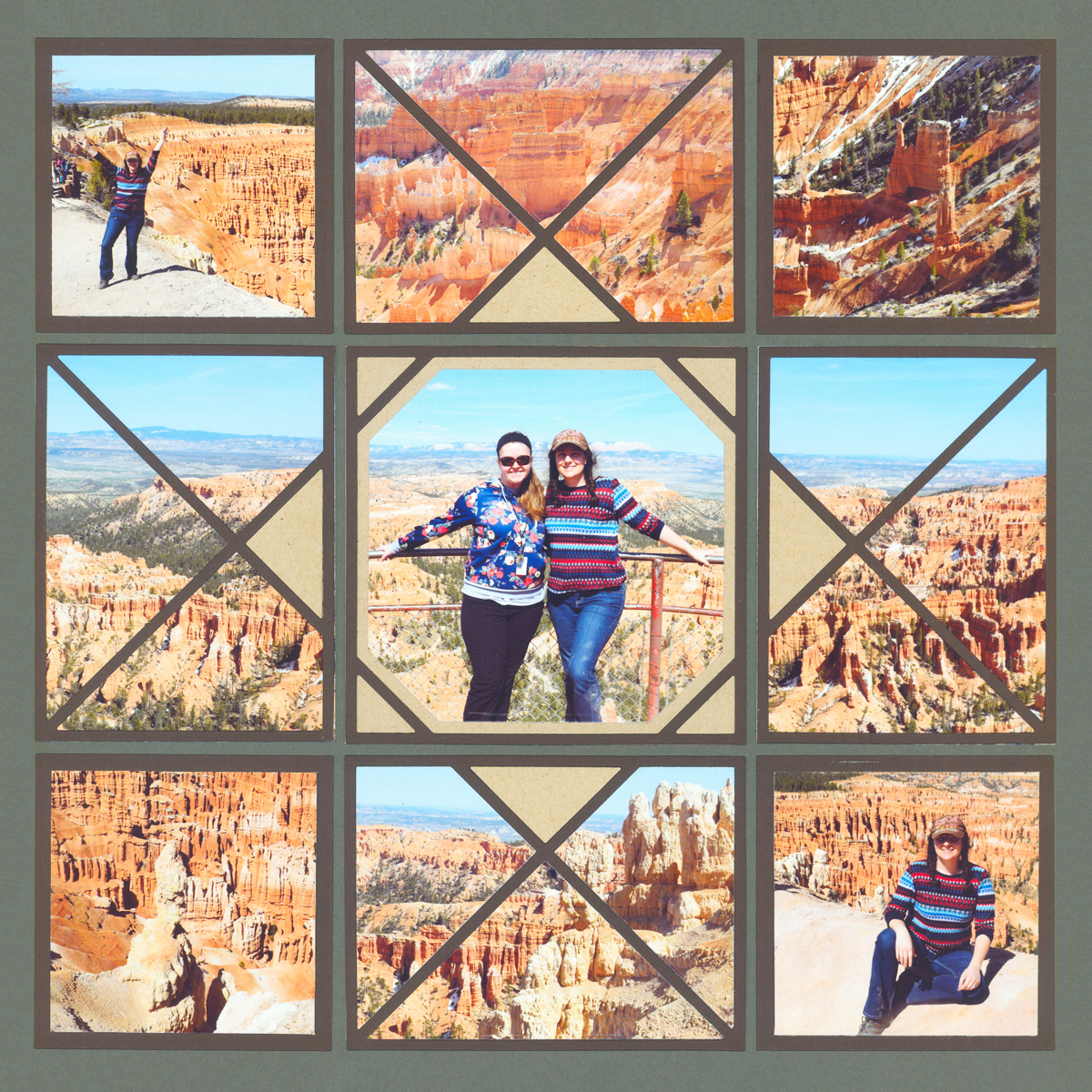 Try Out the X-Factor for a New Look!
---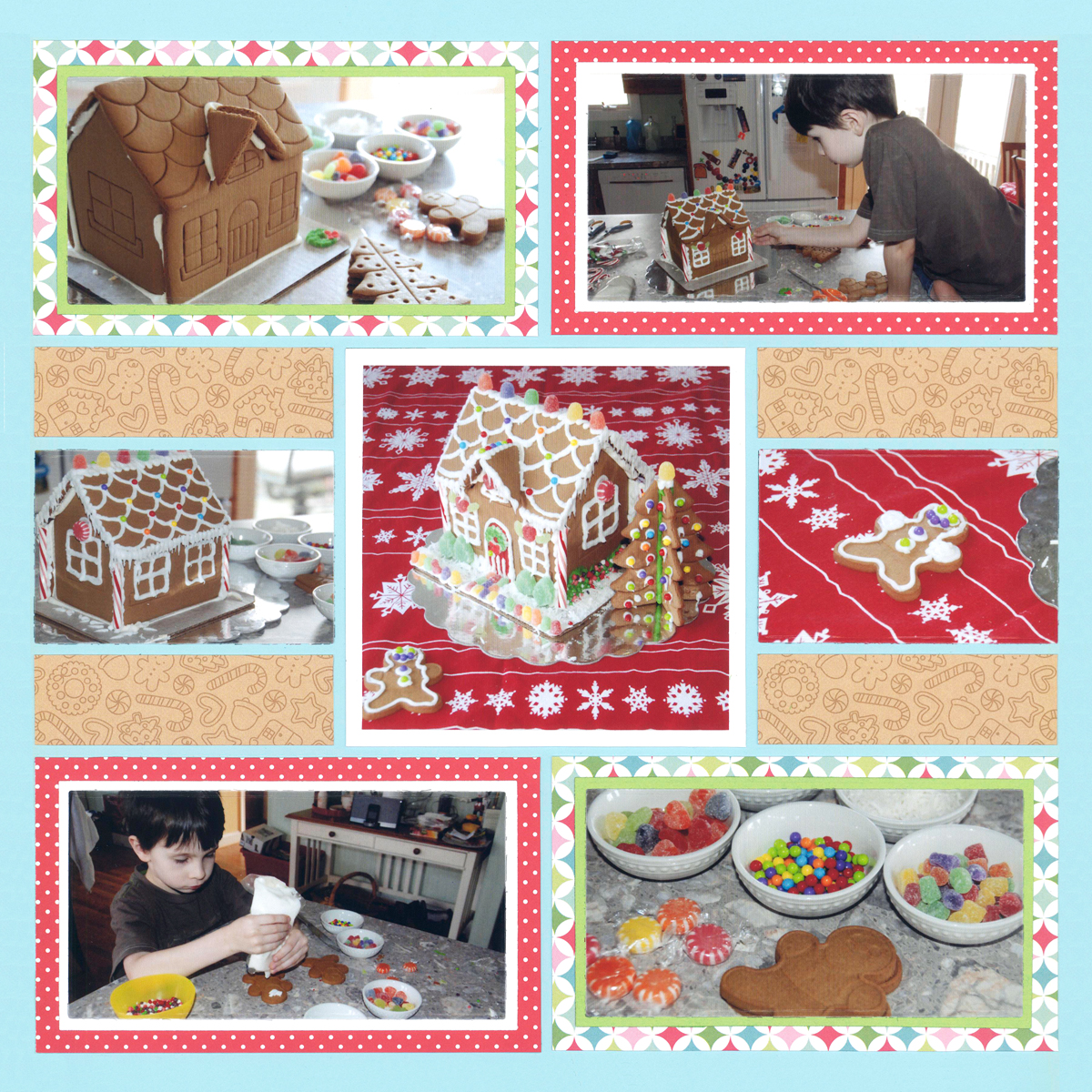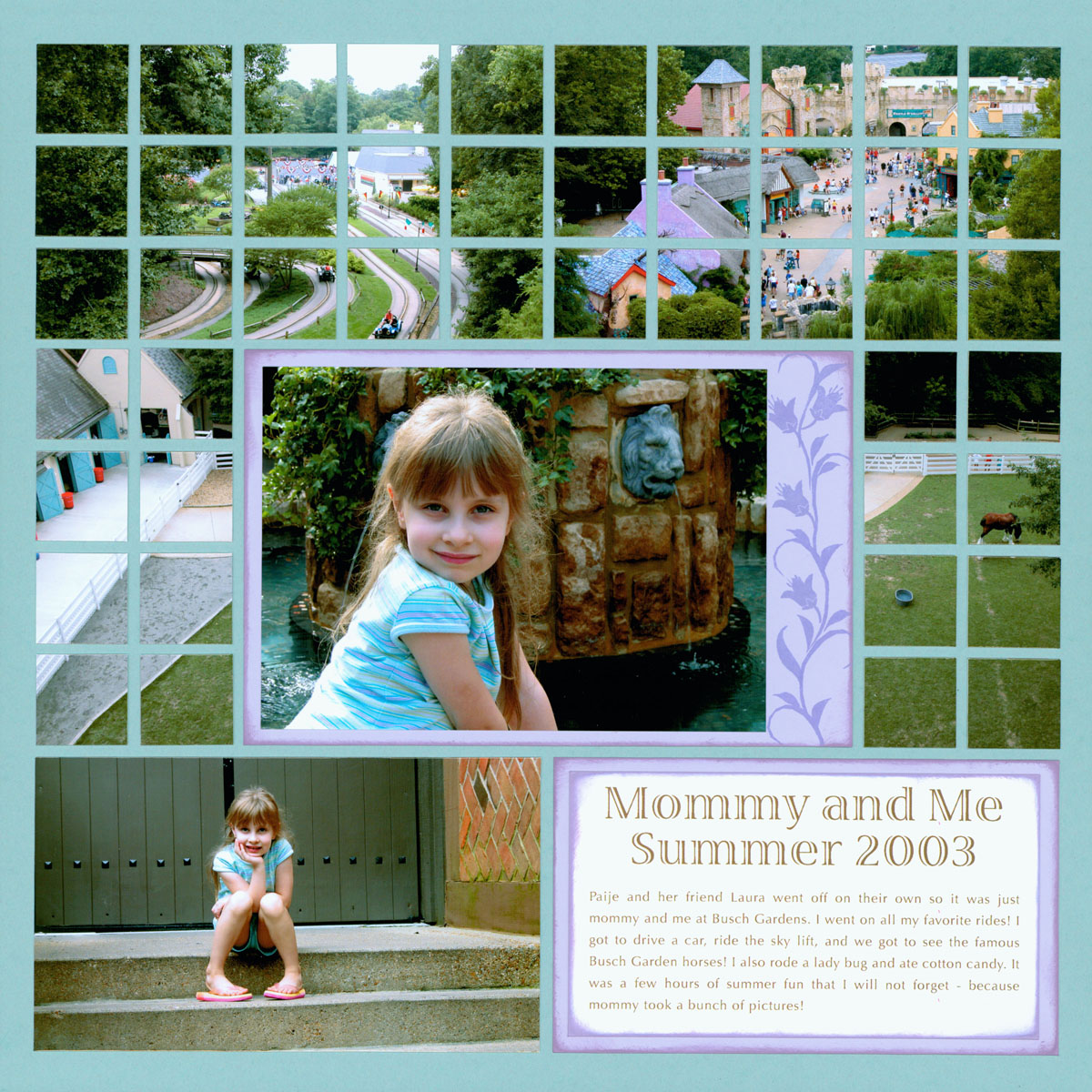 Cut Photos into 1" Squares
---
I am challenged to take photos that work well on the grid or that fit a certain Page Pattern. On the other hand, I am moved to find unique ways to showcase the photos I already have. Should they be cut into 1-inch squares? Double matted? Highlighted by themed paper? Maybe I should try strips or the X Factor? I can never get bored with all of these options!