Days at the beach are filled with fun, shunshine, water and food. But repetitive activities can easily drift into boring layouts. Prevent beach bore by drawing inspiration from these 10 inovative designs.
---
---
---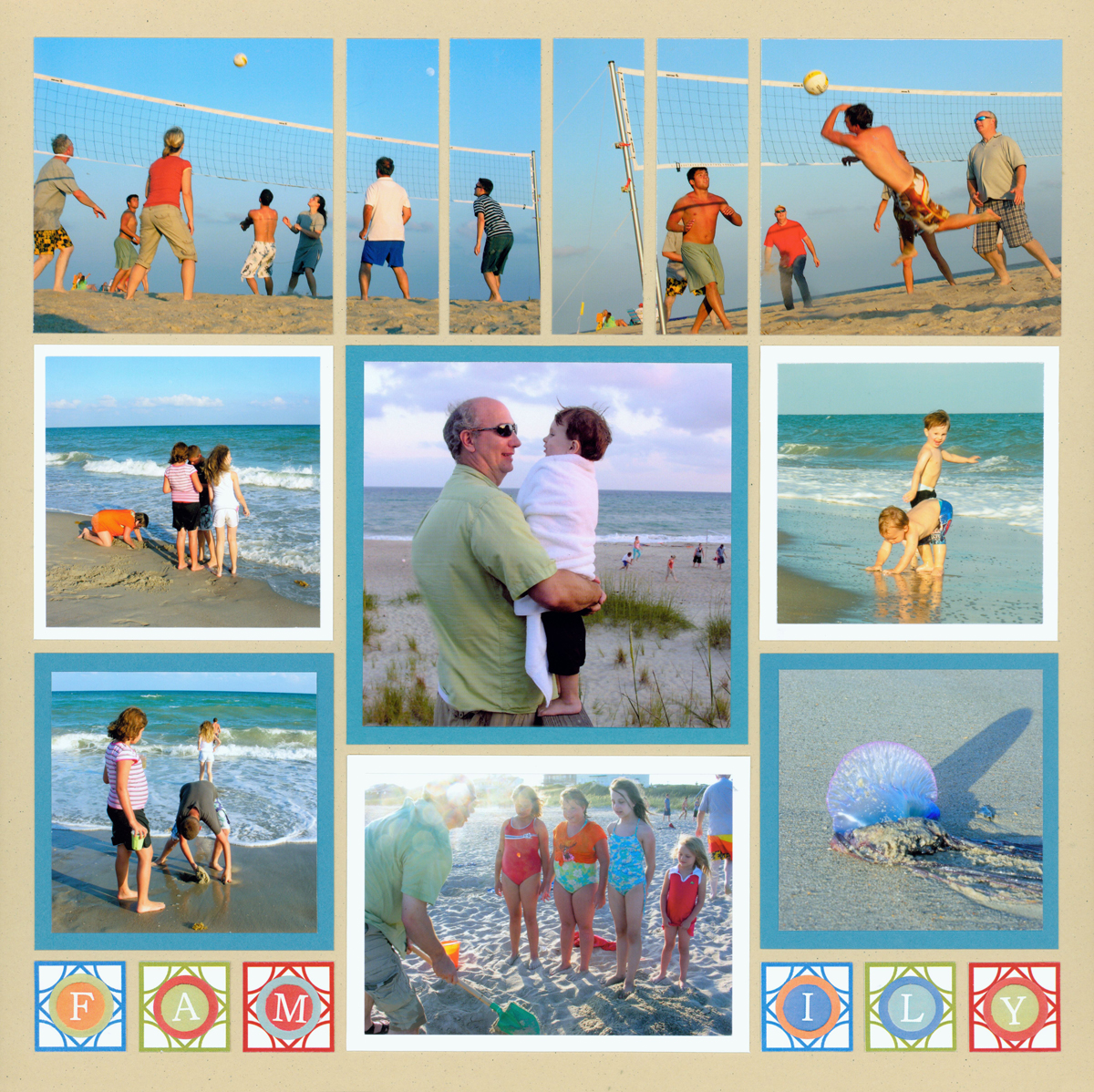 "Potter Reunion" by Tami Potter - Pattern #246
At first glance, the photo at the top looks like a panoramic. Look closely and you'll see it is actually two completely different photos.
By lining up the horizons and using a bit of Mosaic Magic, these photos can appear to be one!
Bright, sunny days can lead to washed out photos. Restore the bright colors of summer by adding bright photo mats, borders and die cuts.
In this case, the colors were pulled from the boy's outfit, but these colors scream summer!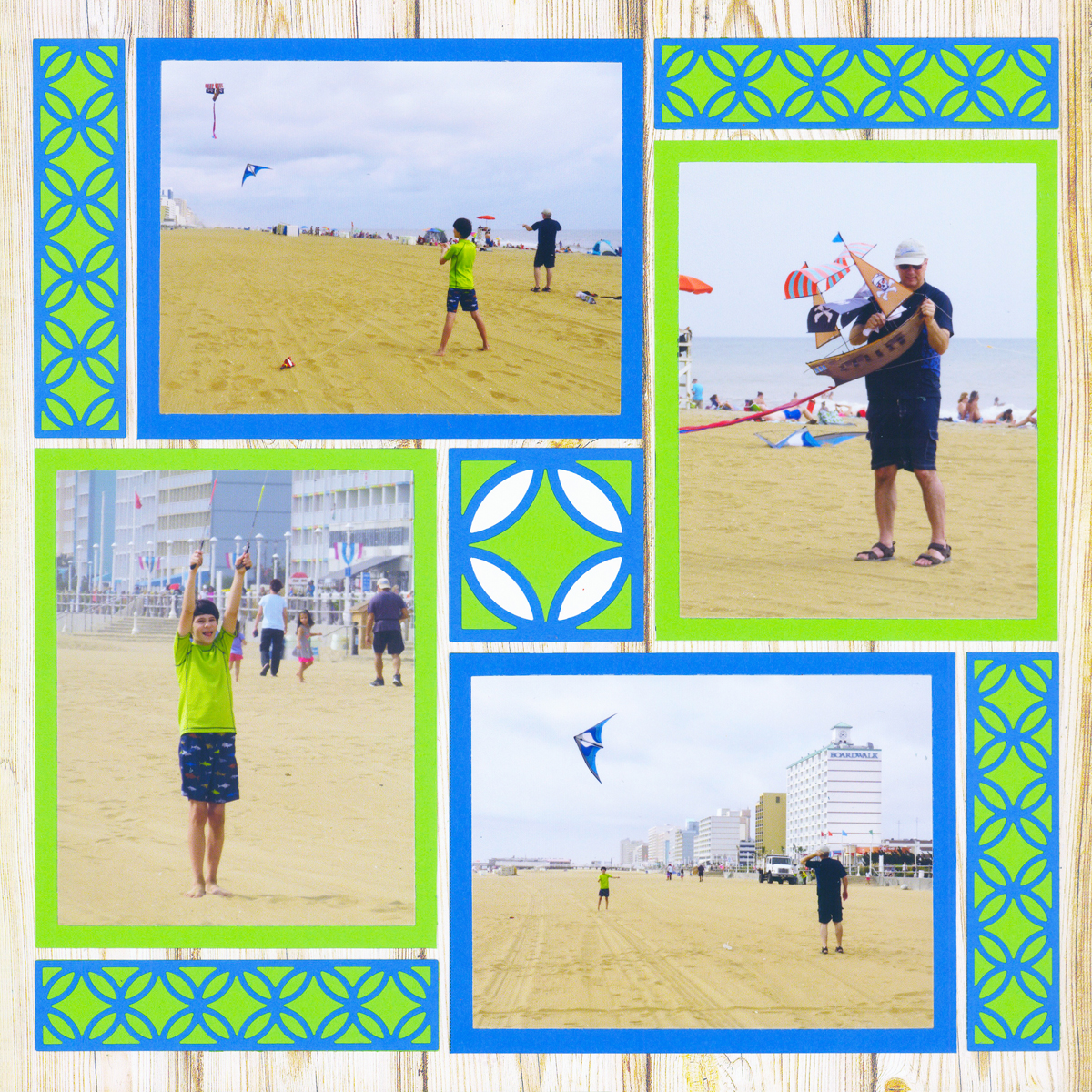 "Kite Flying in VA Beach" by Tami Potter - Pattern #116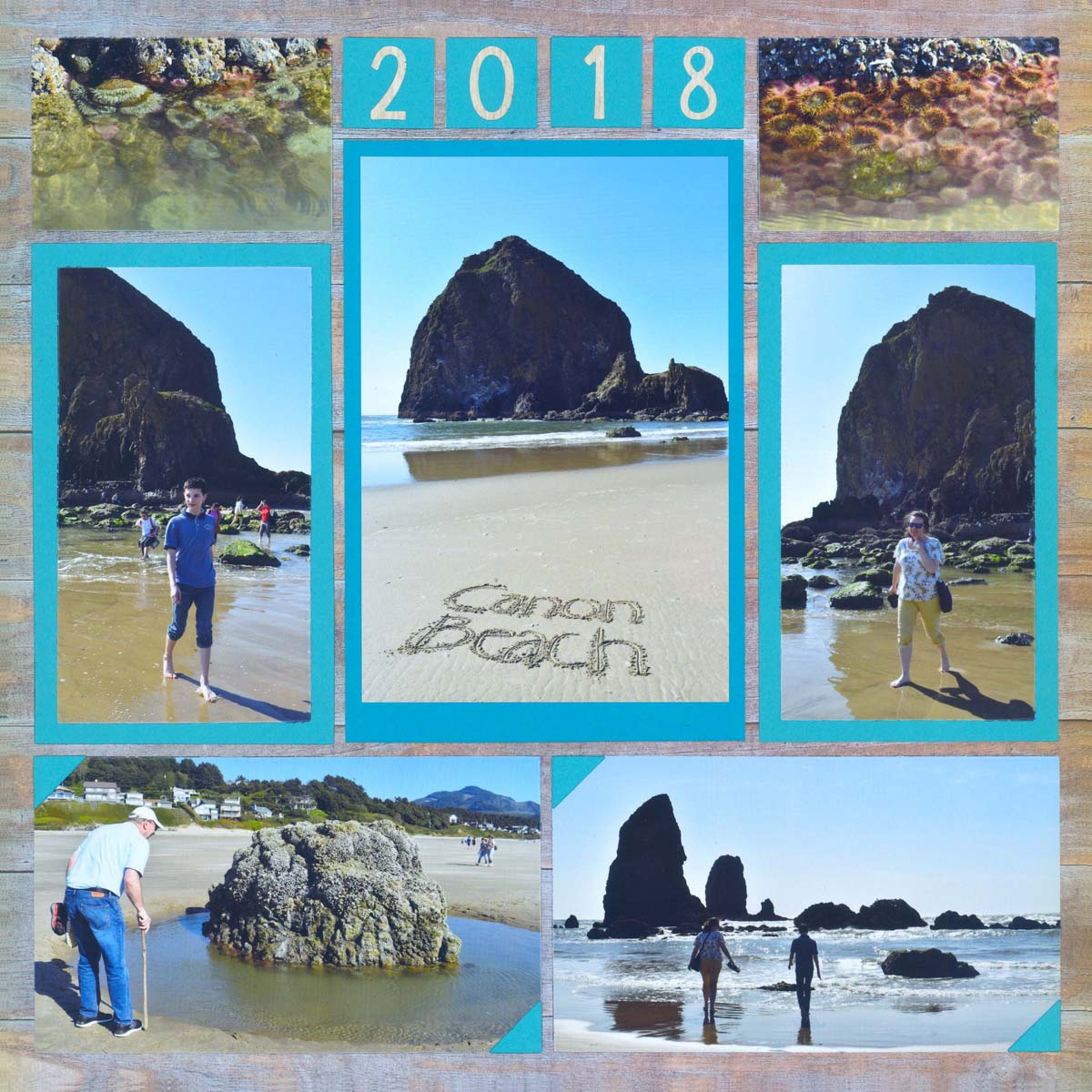 "Canon Beach 2018" by Paije - Pattern #380
Sometimes you need just a hint of color on a photo, rather than an entire photo mat. In those cases, adding a photo corner or two is the perfect way to add a touch of color without sending it over the top.
Some beach photos call for soft backgrounds and accents.
Patterned papers often blend better than solid cardstock, helping to create that soft, whispery look.
Mosaic Moments patterned papers are all double sided, with the back side sans grid so you can use it for photo mats, dies and accents on your pages.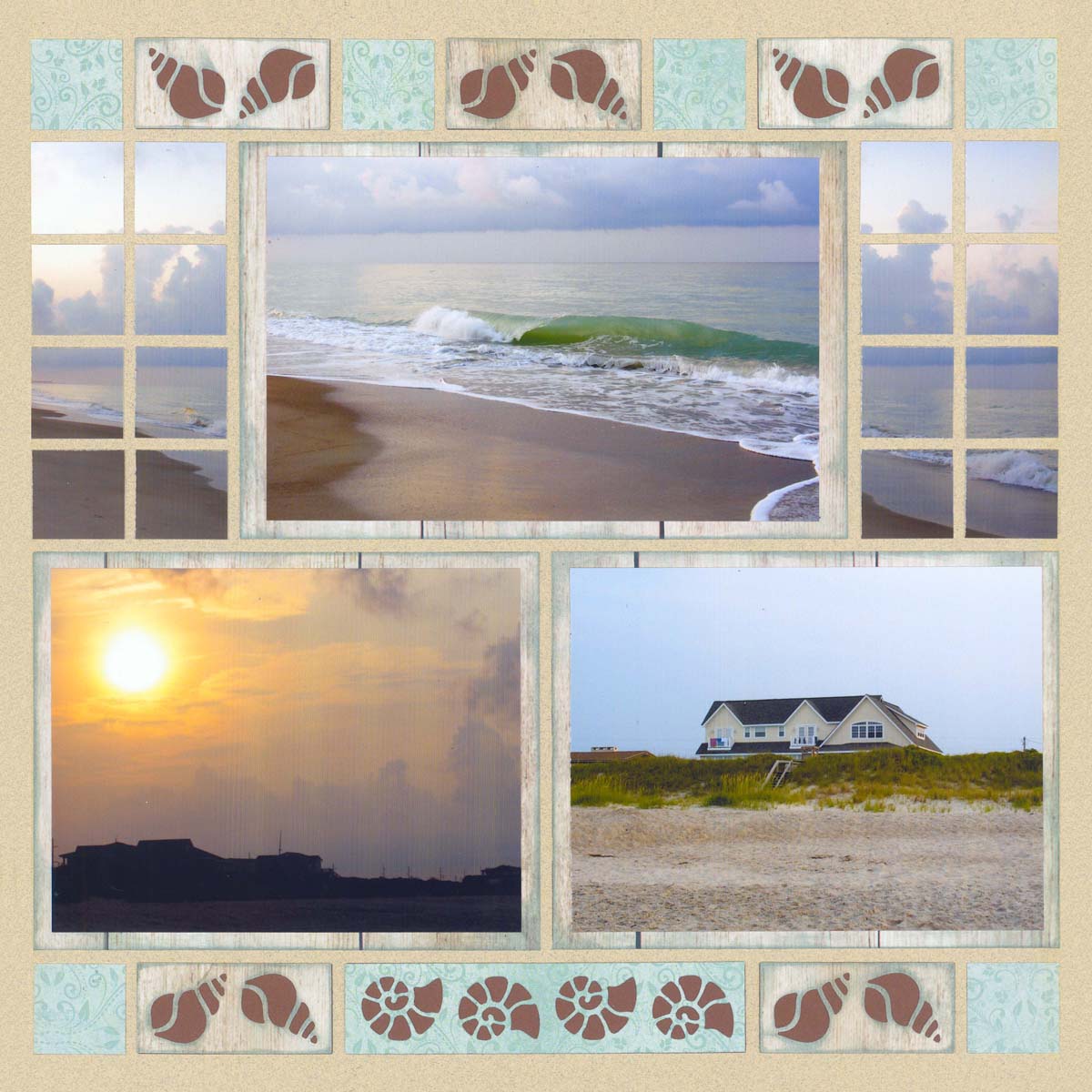 "Beach Day" by Paije - Pattern #347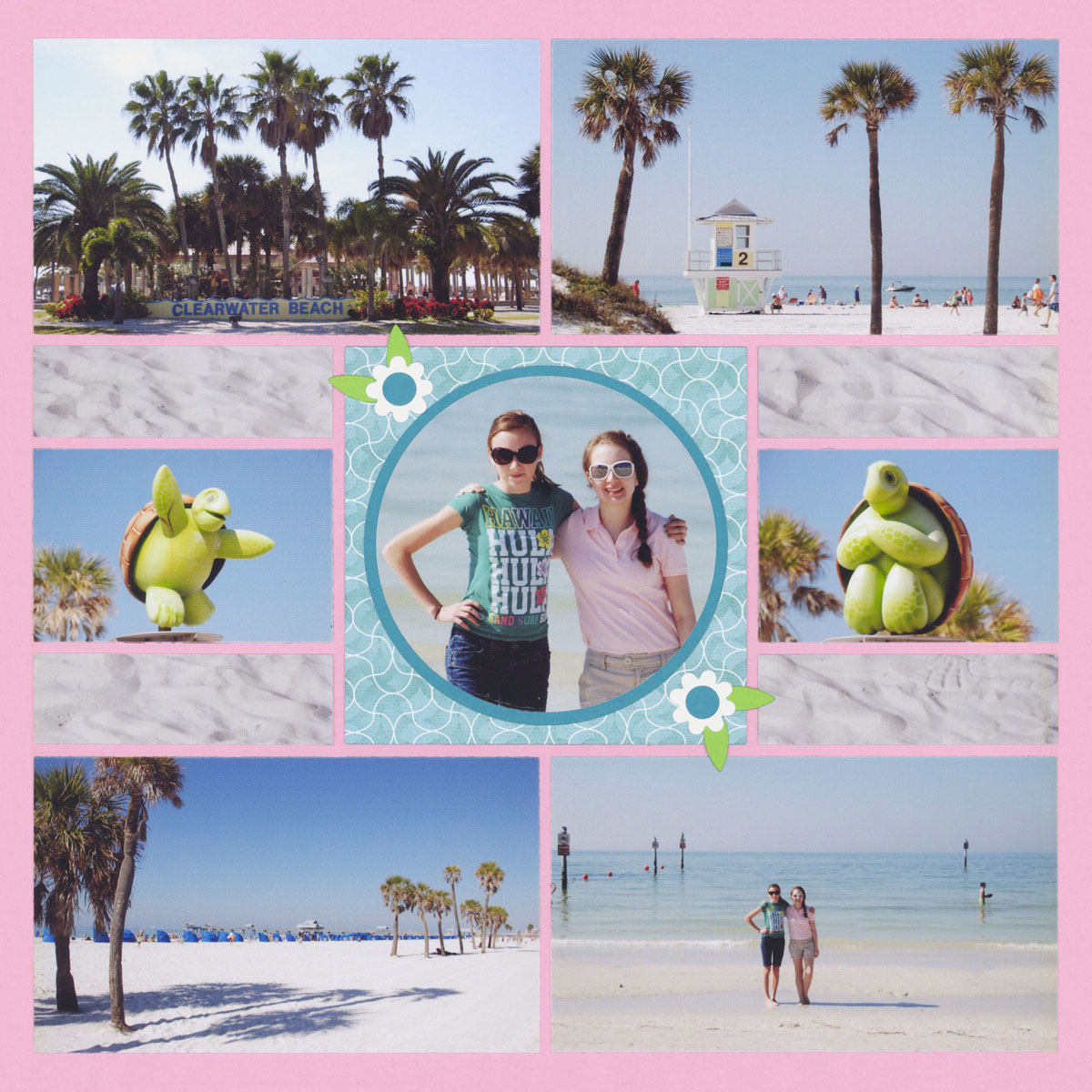 "Clearwater" by Tami Potter - Pattern #352
Use a frame die to create a focal point in the center of the page.
Here, a large circle, patterned paper and flowers draw the eye directly to the photo of the girls before exploring the rest of the layout.
Photos of sand, rocks, cliffs, sea glass and shells beg to be turned into Mosaic works of art. Include a few sections of mosaics on your pages for a little wow factor.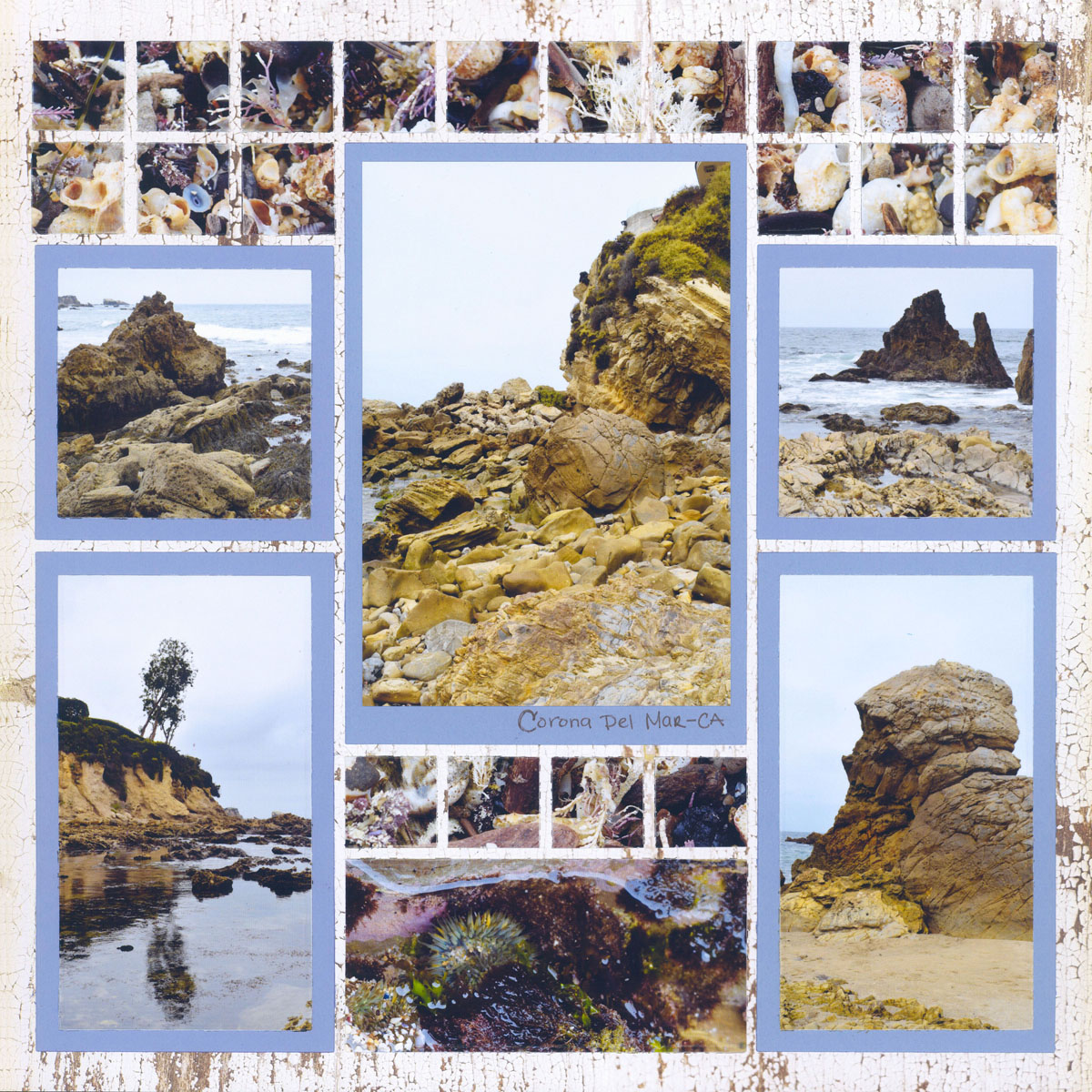 "Corona Del Mar" by Paije - Pattern #375
"San Juan Beach" by Paije - Pattern #117
Dress up a simple page with a few well-placed die cuts. Repeating them around the page brings continuity to the layout. Adding them on each side of the page brings balance.
Yes, photos are the focus, but sometimes we just have to use that adorable scrapbook paper.
Experiment with fun shapes that allow large spaces for both photos and paper and have fun. That's what summer is all about!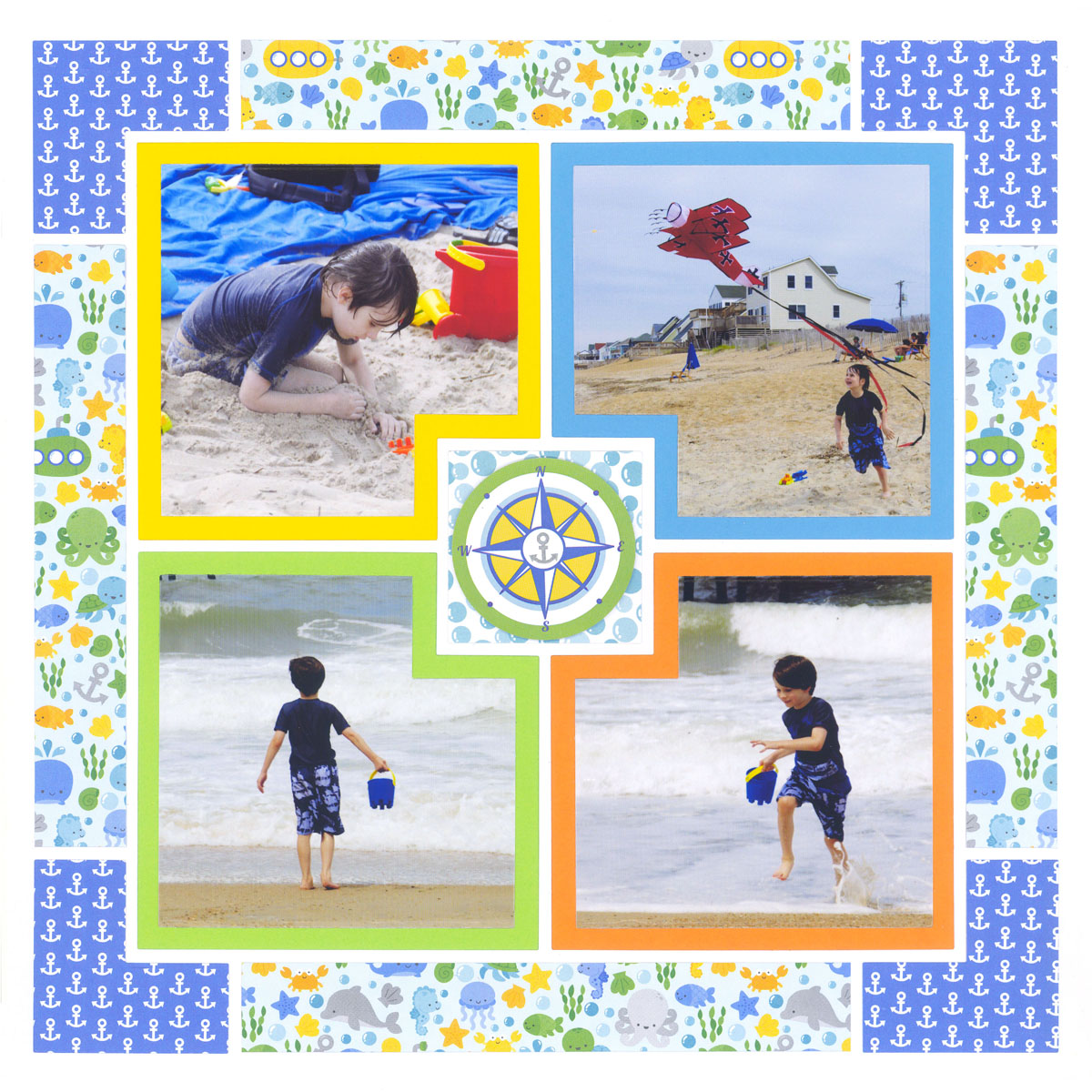 "Cole at Nagshead" by Paije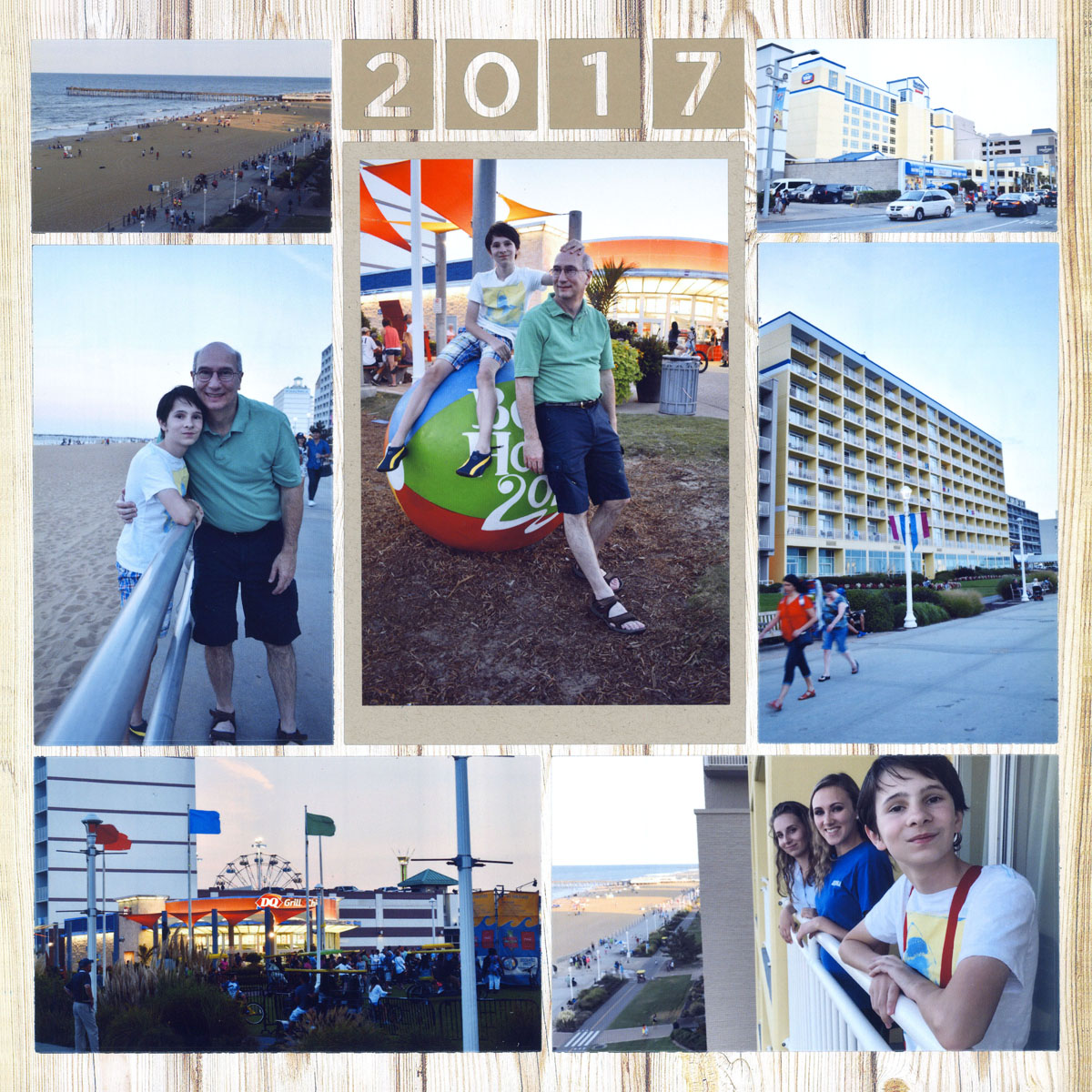 "VA Beach 2017" by Tami Potter - Pattern #380
Let the photos speak for themselves in a quick-and-easy layout.
Here, only the center photo is matted. And the background paper is allowed to shine through numbers, so only one cut was necessary.
Use color, pattern and die cuts to show the fun of the day at a glance.
Here, the brightly colored fish tell us this page is all about fun -- even when the photos have nothing to do with fish. It all works and makes for a great beach page.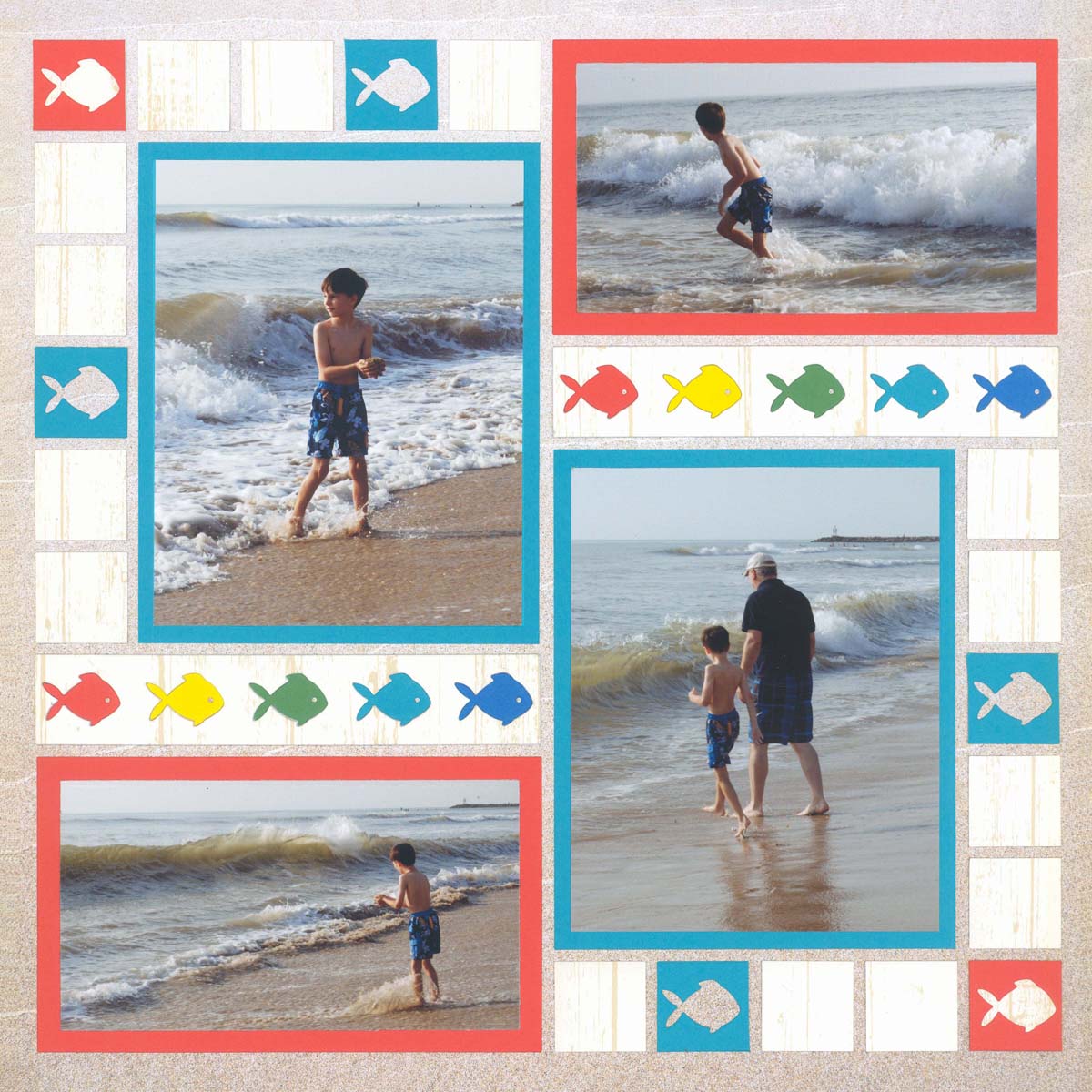 "Fun Beach Waves" by Paije - Pattern #403