There used to be a stigma associated with vacation photos. Folks would pull out the slides and hold their friends and neighbors hostage for hours as they showed them shot after shot of the same mountains, forests or rocks. We never want to be "that guy."
With a few suggestions and tips, you can turn your ho-hum vacation photos into pages your friends will be begging to look at.
Scroll down for 10 fabulous ways to showcase the outdoors.
---
---
---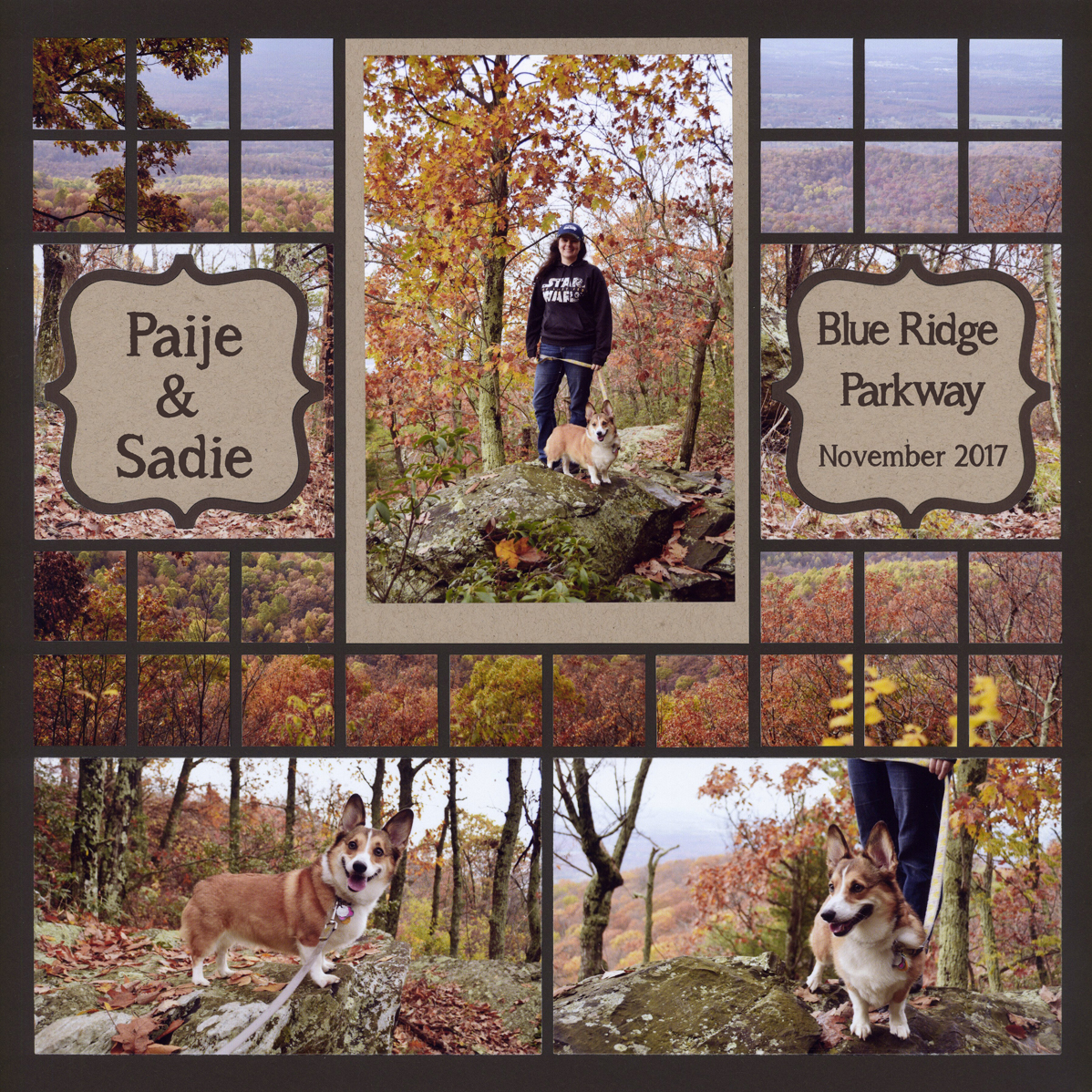 "Blue Ridge Parkway" by Tami Potter - Pattern #157
Mosaics can be positioned anywhere on your layout and they can be as small or as large as you would like.
Here, the mosaics show the beauty of the trees while encouraging your eye to look closer at the other photos on the page.
Cutting your photos into strips really ups the "wow" factor. You can even combine multiple photos to create faux landscapes. We call it Mosaic Magic.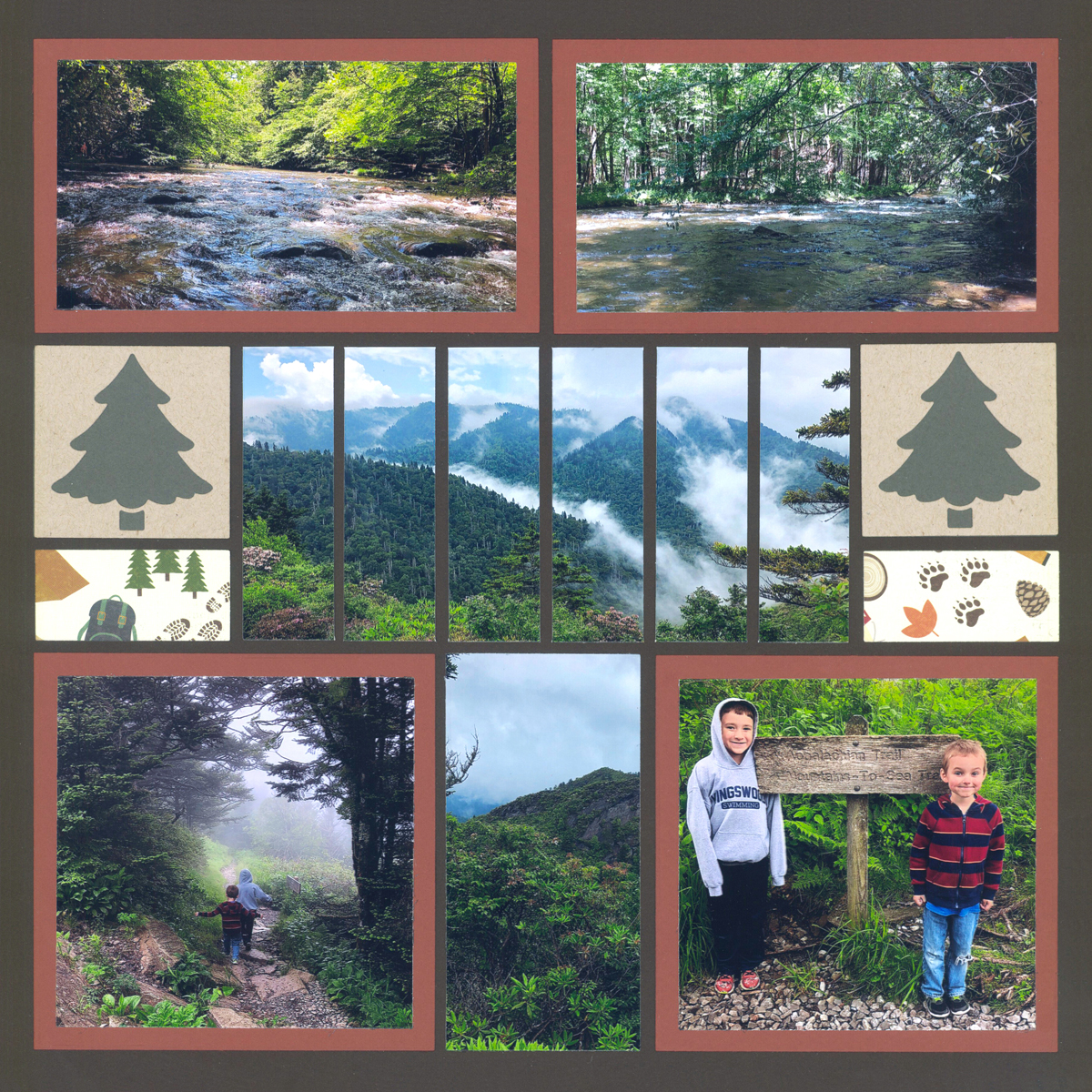 "Great Smoky Mountains" by Amber Lewis - Pattern #415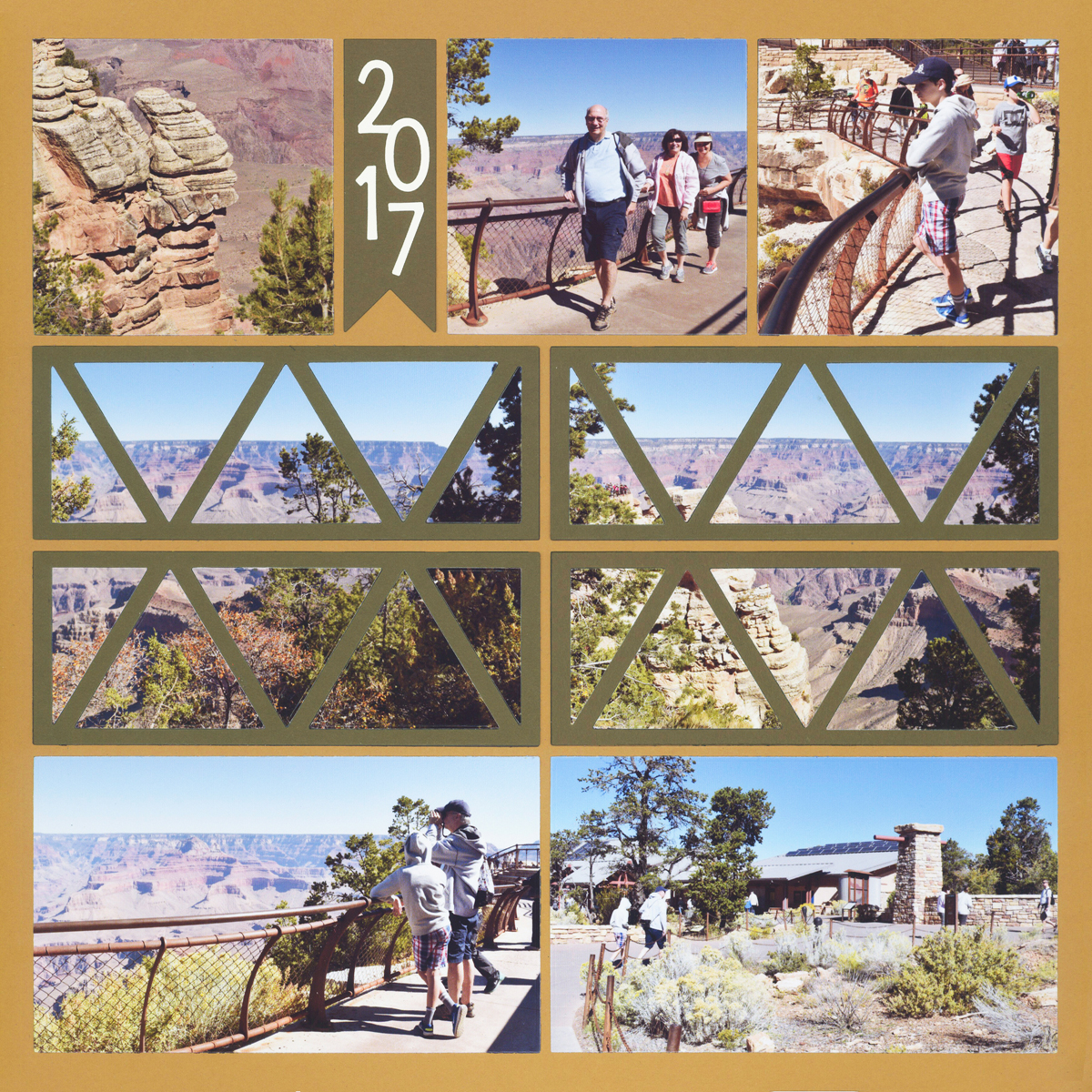 "Grand Canyon" by Tami Potter - Pattern #379
Mosaic Moments™ offers several decorative dies that can lay over your photo to draw interest. Try this technique with circles, hearts, triangles and other dies.
Stacking them on top of each other can create additional eye-pleasing shapes.
Some photos need to be unadulterated to shine. In that case, consider adding decorative dies, like brackets or border dies, in between the photos to add interest.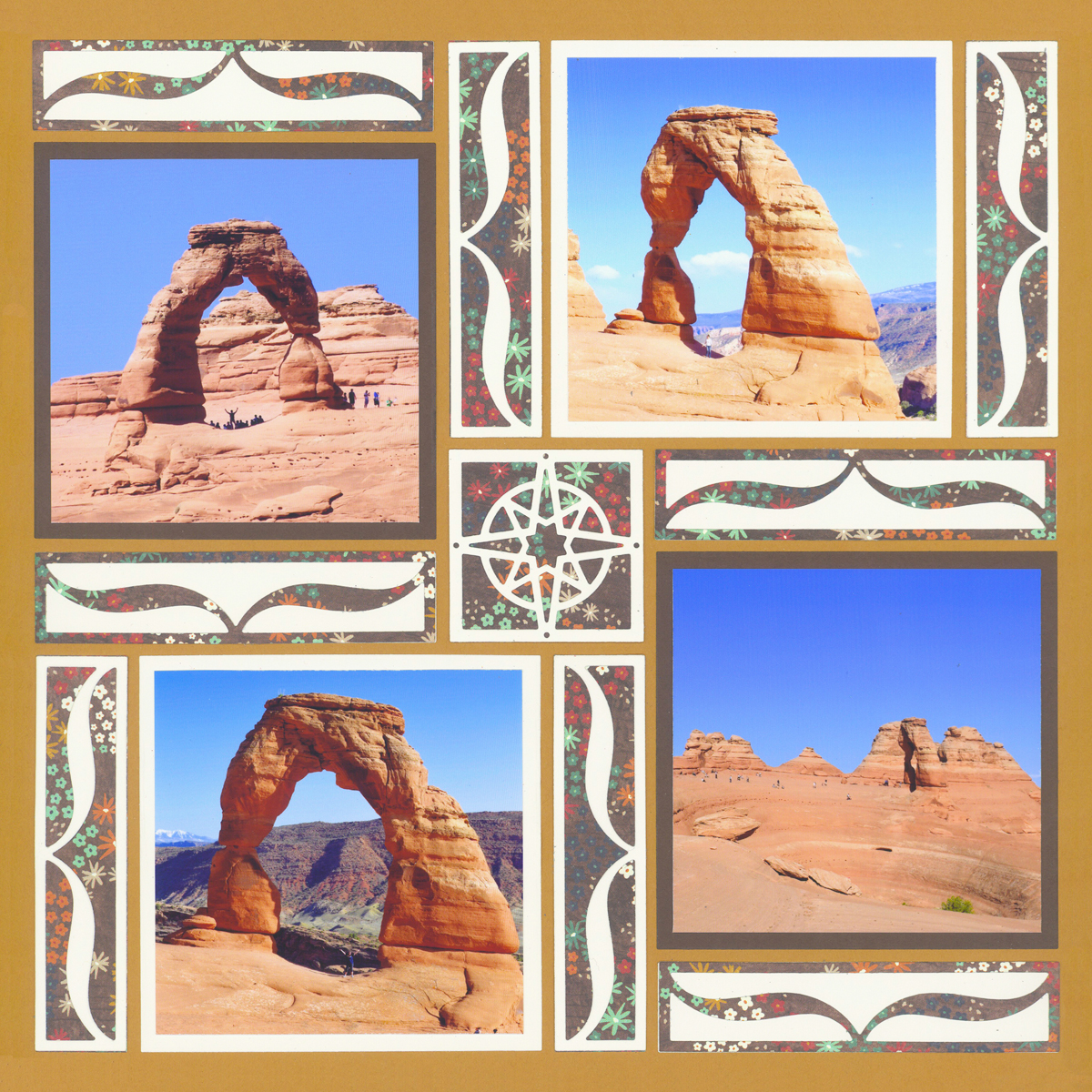 "Delicate Arch" by Paije - Pattern #359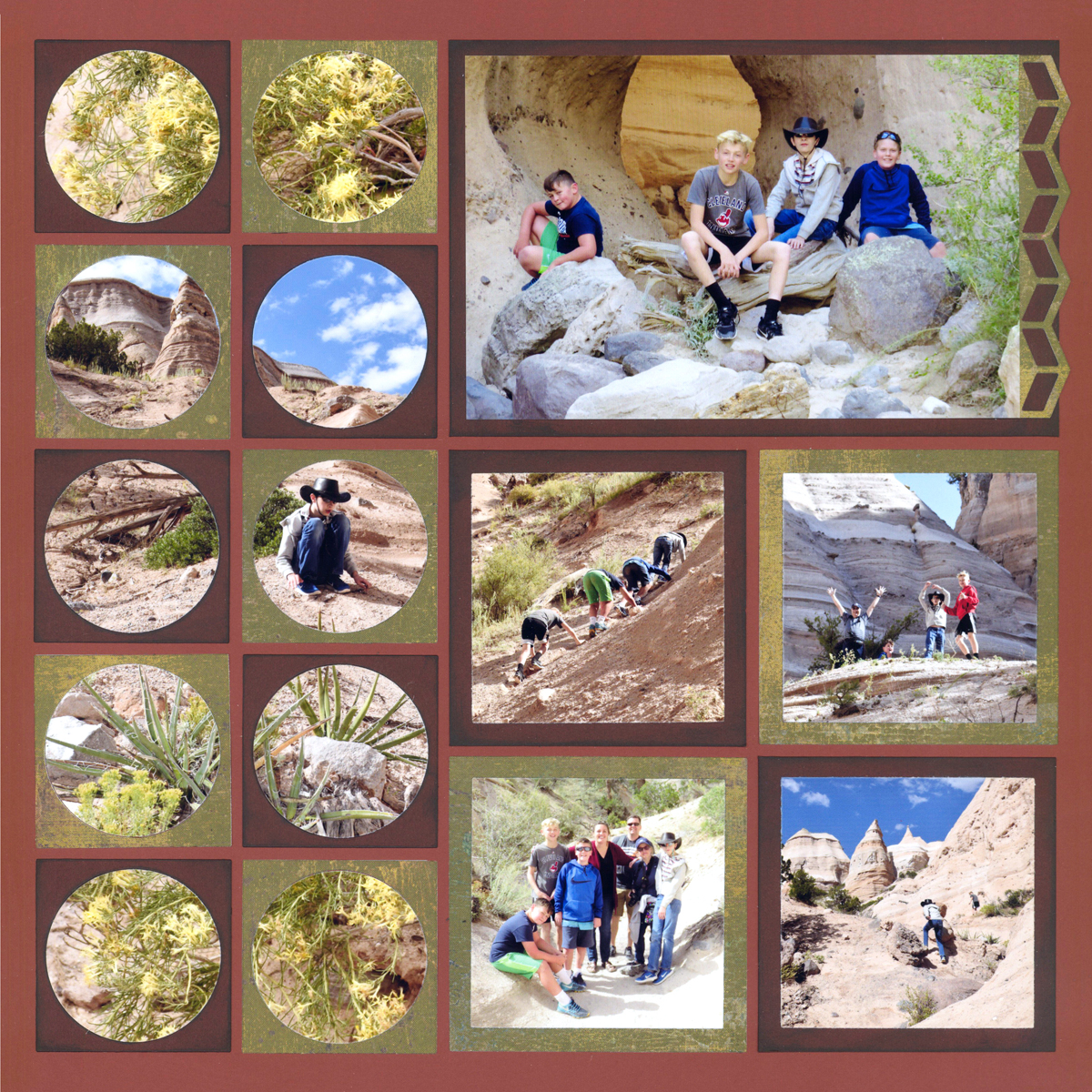 "Tent Rocks" by Paije - Pattern #417
When you like to photograph everything, this type of layout is ideal. It features one large photo, four square photos, and offers 10 spots for lots of fun details in circles.
The mats keep it from being too busy but allow space for 15 photos on the page!
6. Allow for Restful Views
---
This layout, using the Corner Cut Out Die Sets, is a little more complex. But the soft colors of cardstock allow plenty of places for the eye to rest and enjoy the views.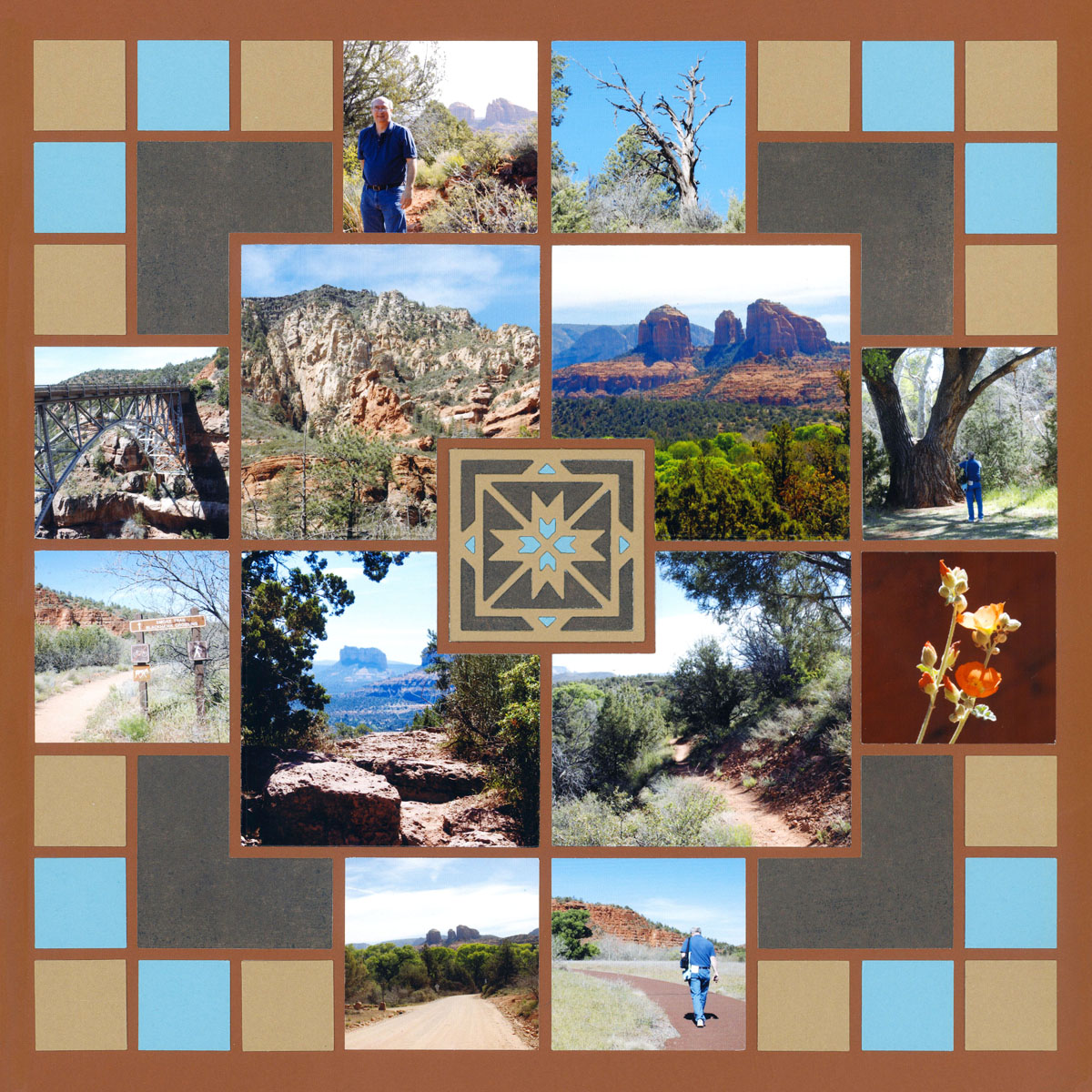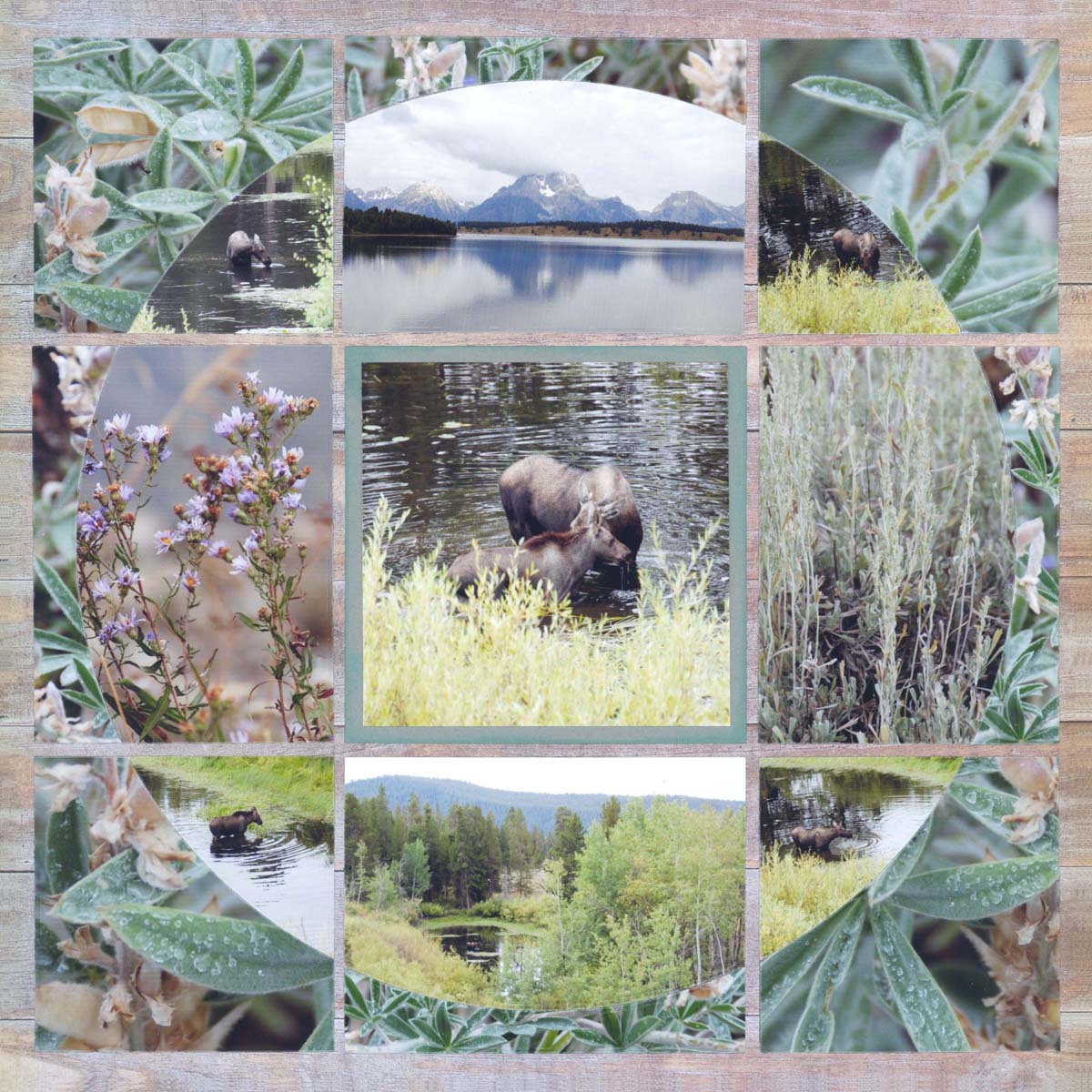 "Moose" by Paije - Pattern #344
For a unique design, spend a little time making it round with the Horizon Die Sets.
These are ideal for the first or last page of your album or a special page you frame and hang on the wall.
And, if you really want to impress your friends and neighbors, this is the way to do it!
It is easy to lose your subjects in front of a beautiful landscape. The Strip Frame Dies, used on the center photo in this design, frame them so your eye knows where to look -- first at the people and then at the rocks.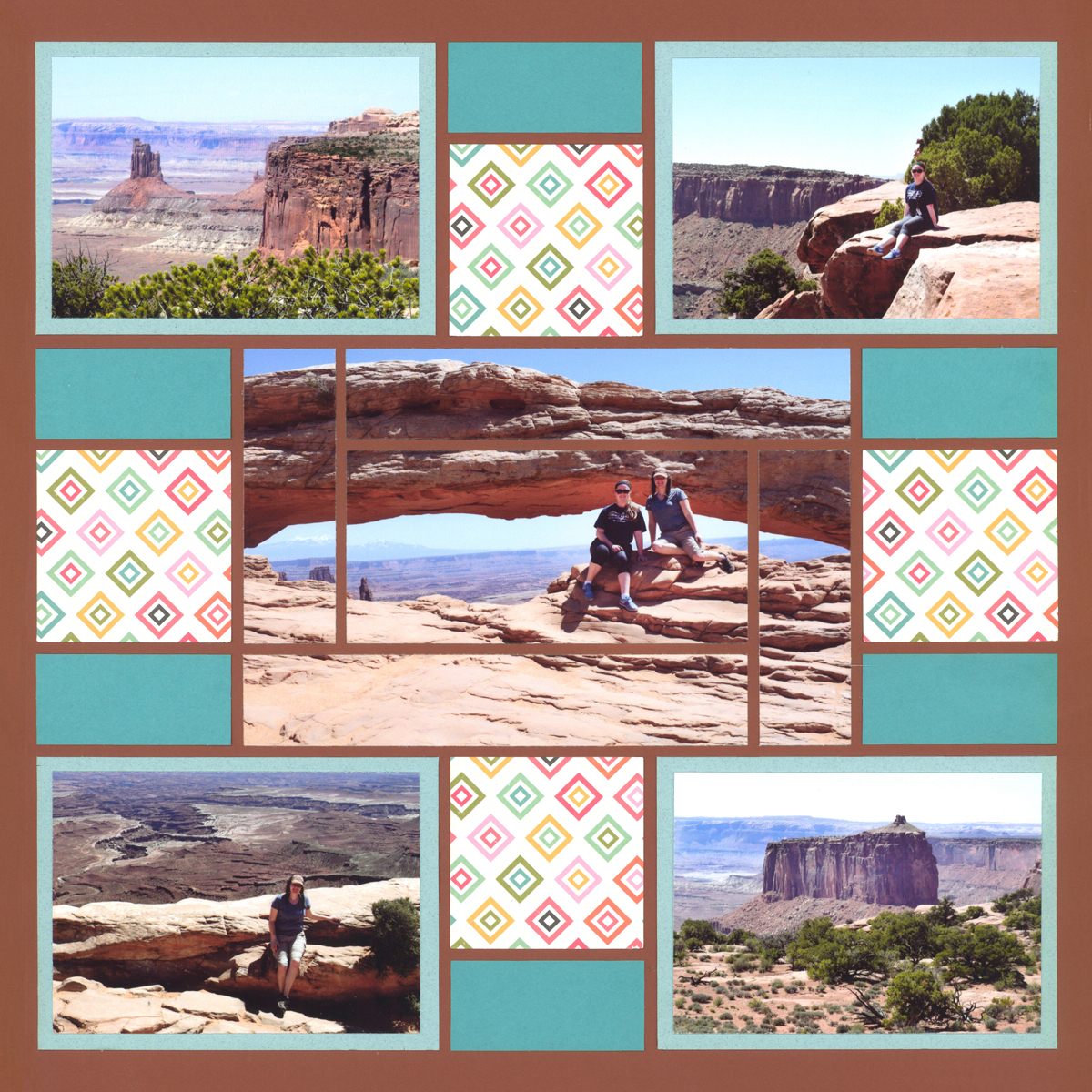 "Canyonlands" by Paije - Pattern #202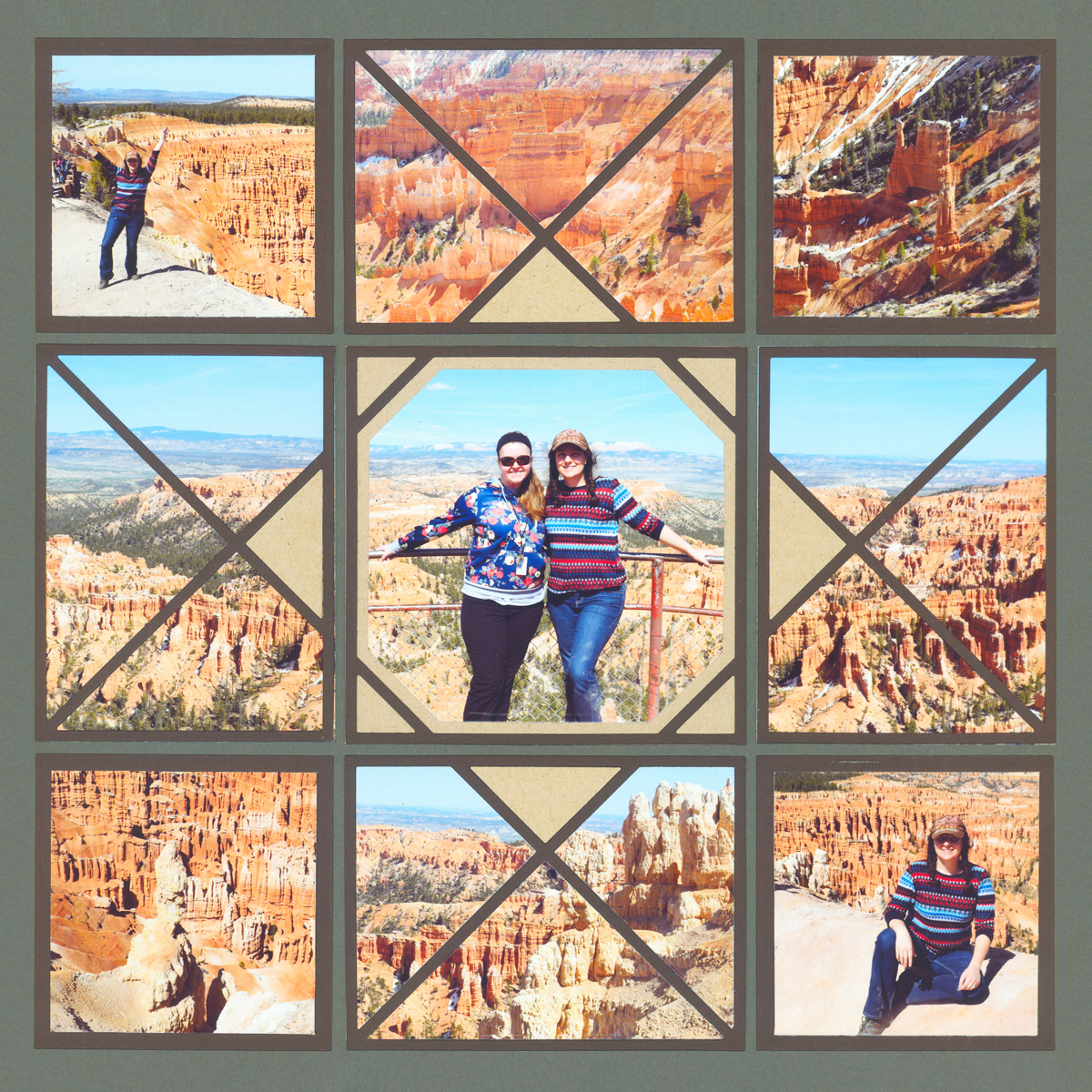 "Bryce Canyon" by Paije - Pattern #344
The X-Factor Dies allow you to make unique shapes and patterns. The thin borders create amazing designs and draw your eye in. It's the ultimate "wow" factor.
When you are ready to combine photos to make all sorts of interesting creations, try the Diamond Mine Collection. These dies allow you to turn photos into borders. They take a little more time and planning, but oh my goodness, the results are amazing!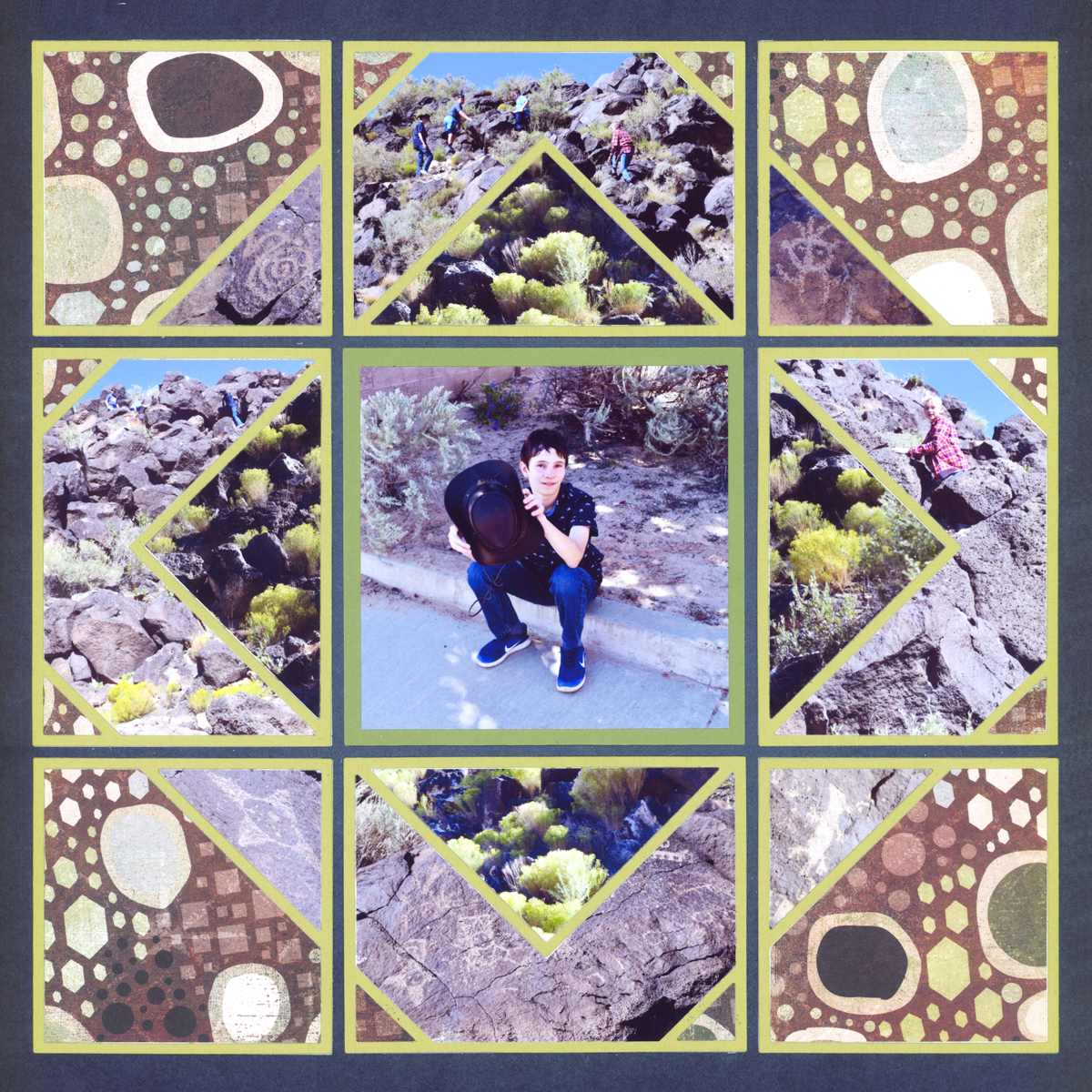 "Petroglyph Monument" by Tami Potter - Pattern #344