---
The NEW Grid Template can be used on any of your 12x12 card-stock - including patterned paper!
---
With the GRID TEMPLATE you will still get the perfectly aligned, professionally designed look that you love about Mosaic Moments®; but, you can also adjust your layout to work with the patterns and border designs on your paper.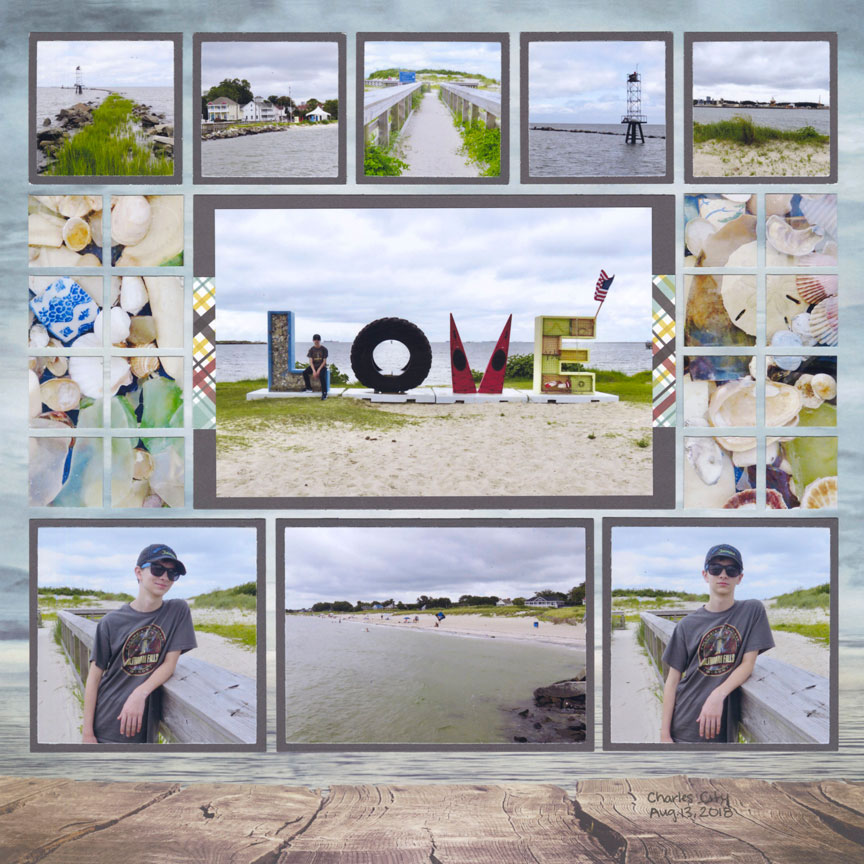 Benefits of the Grid Template:
Turn any sheet of 12x12 paper into Grid Paper.
Draw in less lines, so you can show your 12x12 Background through your die cuts. This also means less cutting for you!
Omit sections of the Grid Lines to Fit in Embellishments or to fit with your patterned paper design.
Learn How to Use the Grid Template:
In this Video Paije will show you:
How to Place Grid Template Over your 12x12 Sheet of paper
How to draw in the Grid Lines and which tools you need
Tips for Marking the Grid Lines Quicker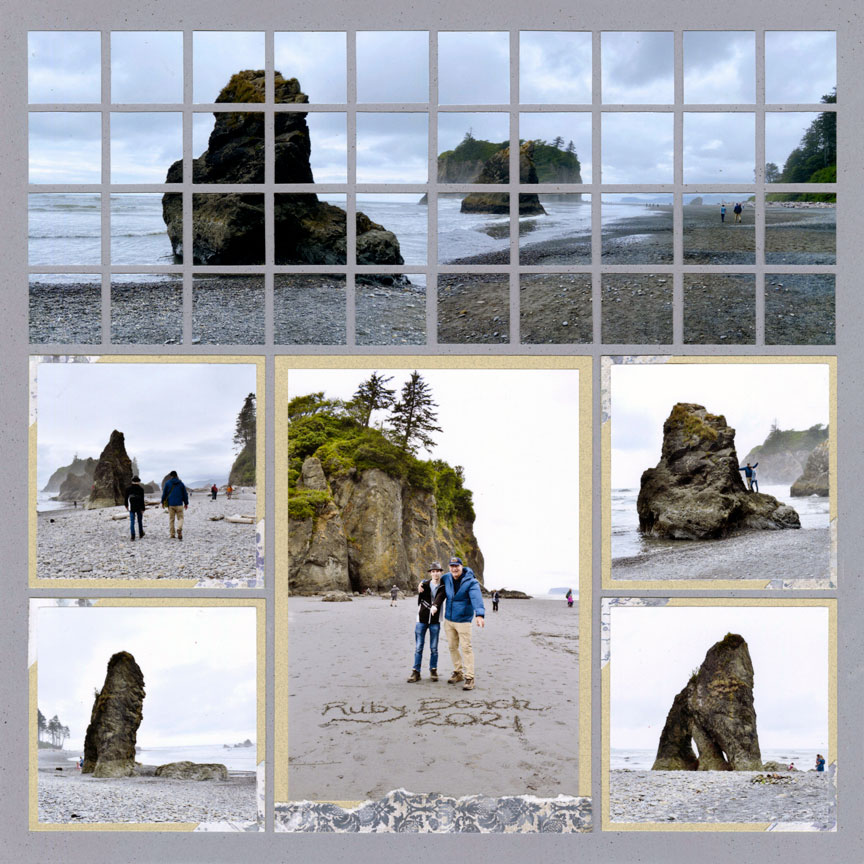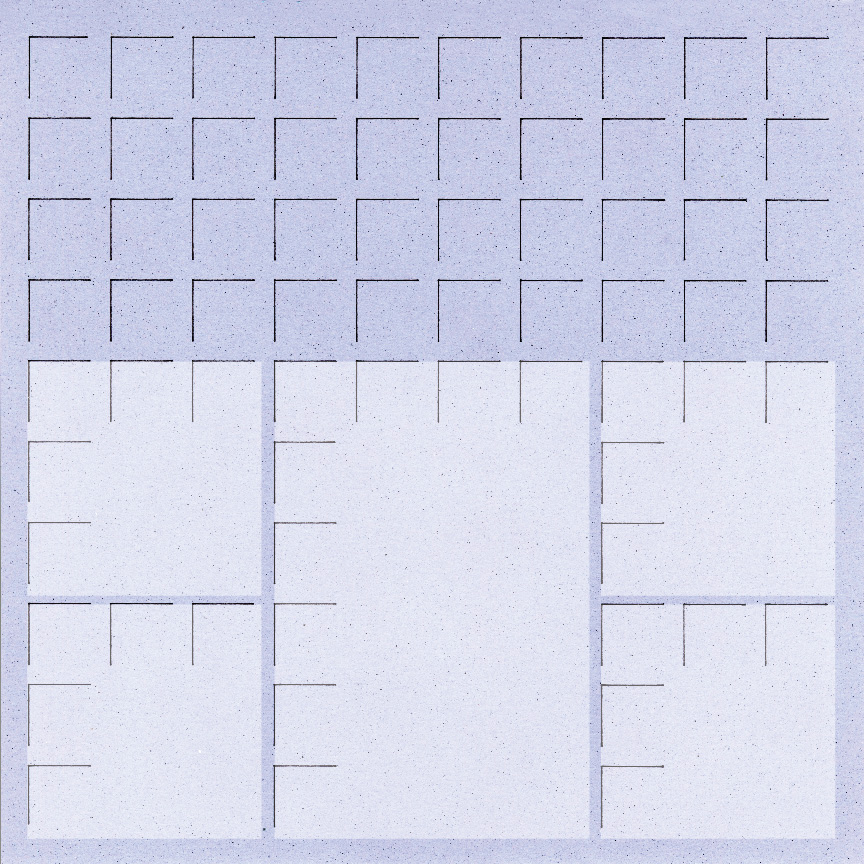 ---
This may look like a normal grid page, but this was made without the Mosaic Moments® 12x12 grid paper.
---
You can see above, how Paije marked her 12x12 card-stock. She needed a grid mark for each of the 1 inch squares for the mosaic on the top half of the layout. On the bottom of her layout, she only needed enough grid marks to line up her design elements. For her 3x3 mats, she made only five grid marks total across the top and on the left side. For the central 4x6 mat, she made 4 marks across the top and 5 additional marks down the left side of the space for the mat. 
---
The NEW Grid Template makes creating incredible pages so fun and easy on pattern paper and card-stock that is without the grid.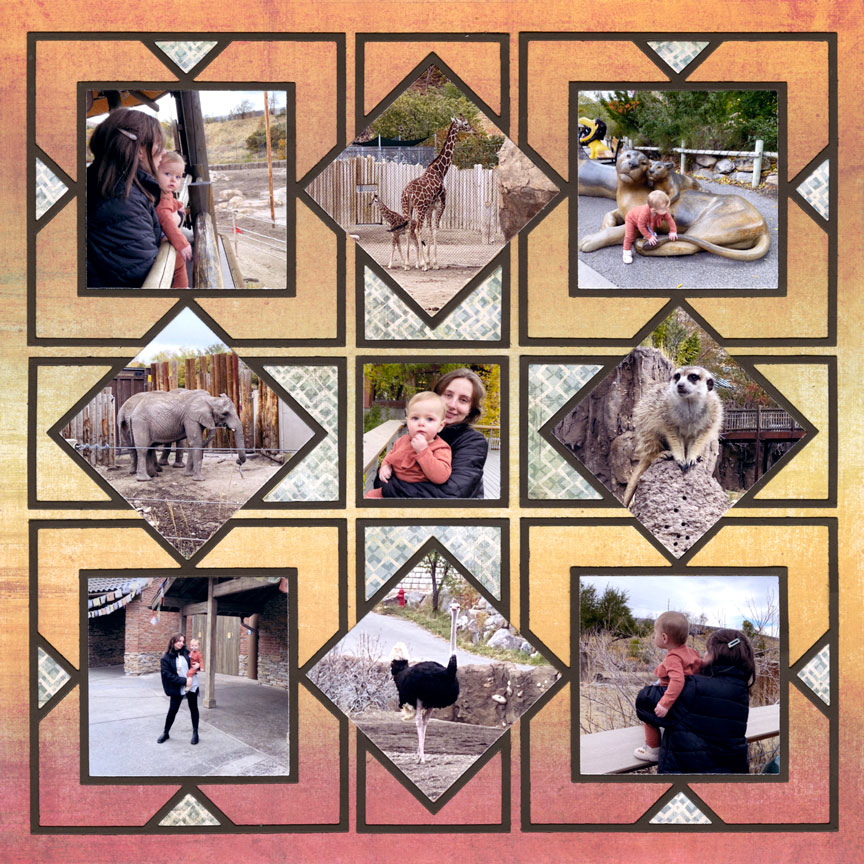 The Grid Template works especially well with 12x12 backgrounds that have an ombre effect. 
Paije used the Dynamic Die Set (L3) on the back of Keeping Time 12x12 Grid Paper from the All Season Collection where there are no grid lines. Before the NEW Grid Template you would have to cut a second sheet of grid paper! Now you don't need to use extra paper - how awesome is that!?  
Now you only have to mark enough grid lines to align your dies and the beautiful background can show through.
In this Video Paije will show you:
How to draw the grid lines the correct way, so they do not show behind your die cuts
The Grid Template makes it possible to not only have your design elements perfectly aligned on pattern paper, but also to add a mosaic on a different color to the same layout!
---
Paije used two different backgrounds and patterns on one 12x12 layout. On the right side she has a weathered wooden board pattern paper. It has a large 4x6 focal point design spot, three 2x2 design spots, two 3x3 design spots and a design spot for her title, "Zion" which has no grid to show off the pattern paper! Then she created a mosaic for her paper on the left. She trimmed the paper on both sides of the mosaic background to fit on her layout.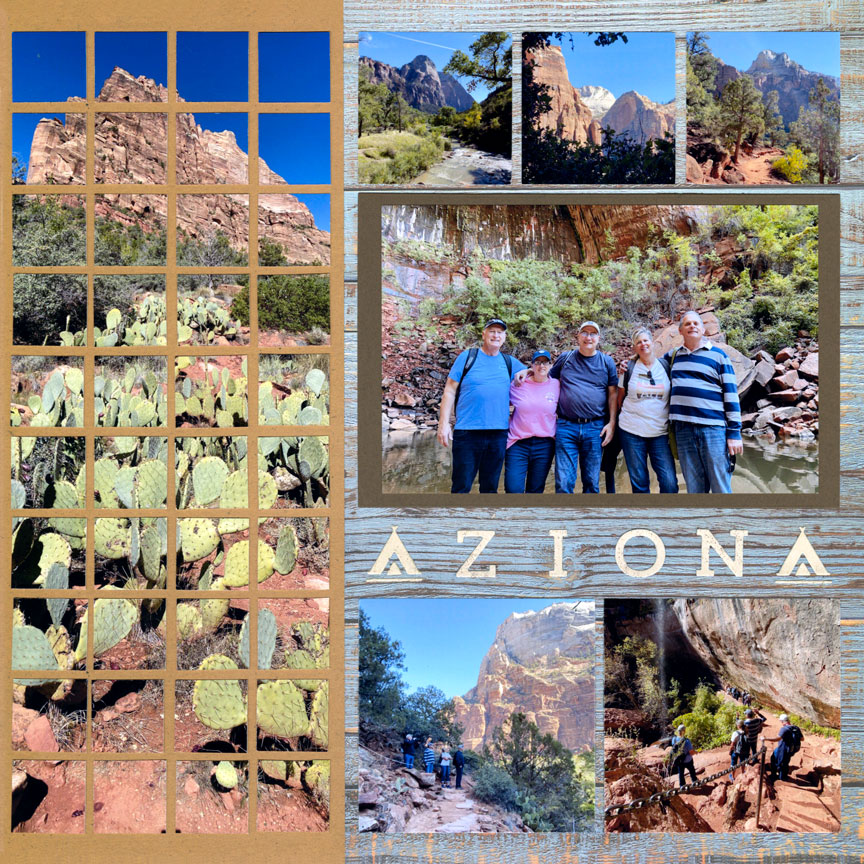 In this Video Paije will show you:
How to create a two color look. Paije will give you the steps to trim down one of the sheets.
How to Omit Grid Lines to Make room for Embellishments